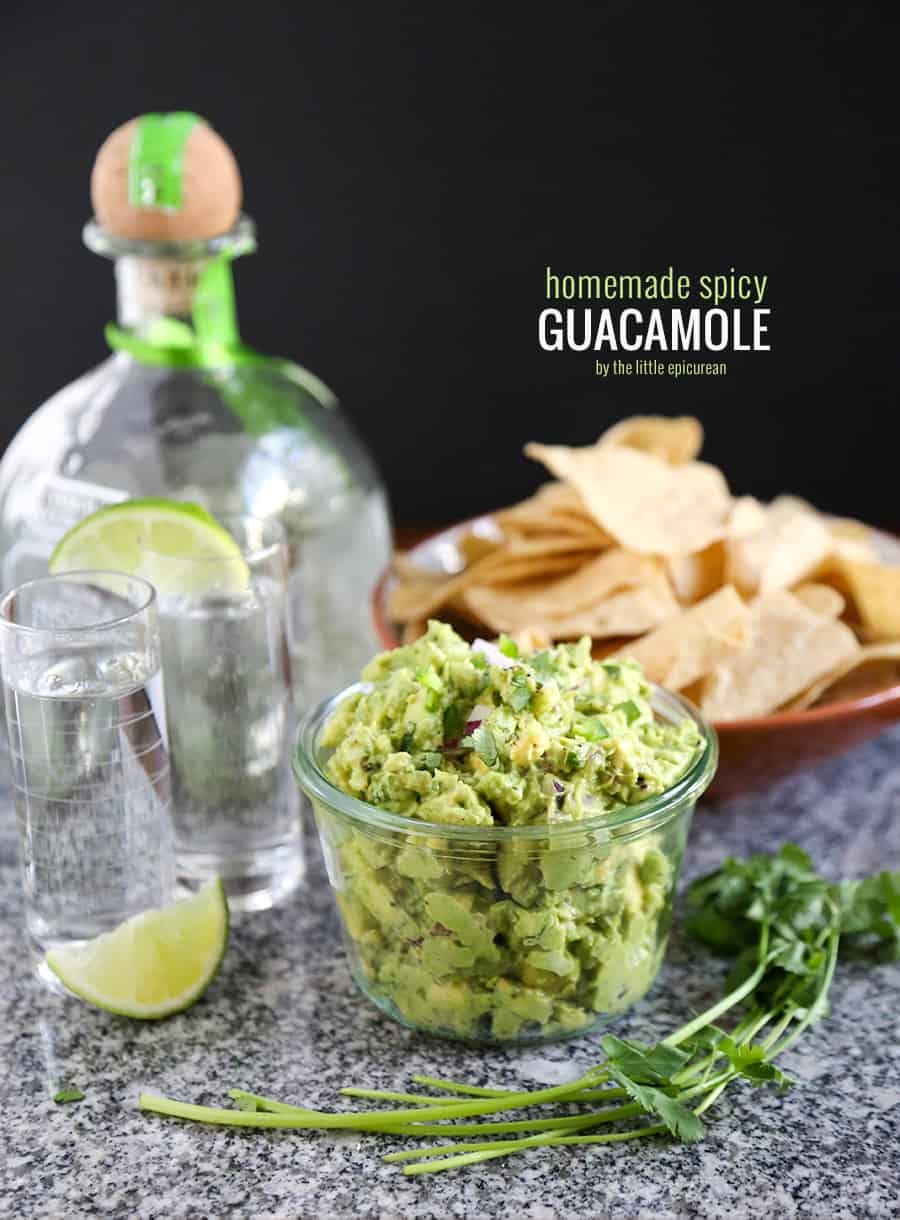 Avocado is nature's butter.  Or what my boyfriend likes to call "vegan butter."
I feel like avocados are synonymous with California.  It may be stereotypical- but have you noticed that whenever "California" is mentioned on a menu item, it usually means that it has avocados in it?  Think California omelet, California chicken sandwich, and California club sandwich.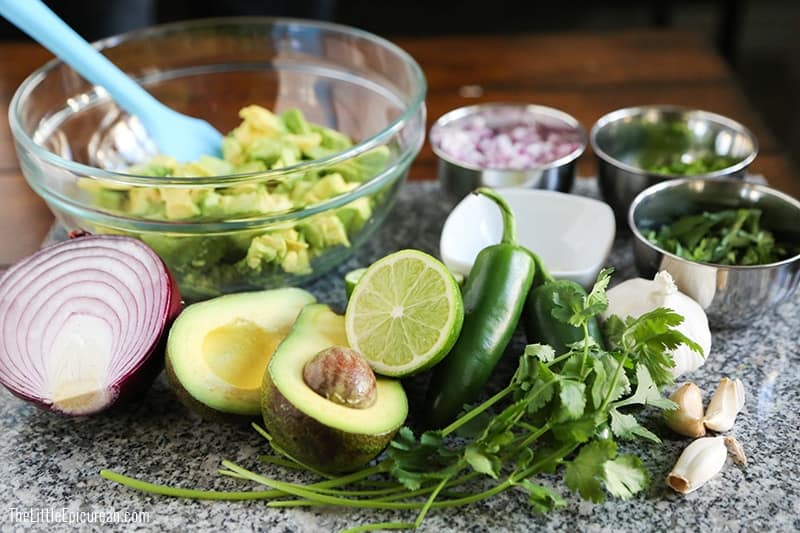 It's so easy to grow avocados in California.  My dad is big on gardening and we always had a couple avocado trees bearing fruit all year around.  Nothing beats homegrown produce.  It just tastes so much sweeter, richer, and fresher.
As a kid, I would eat avocados with my dad for Saturday breakfast.  Back then, I wasn't aware of the awesome-ness that is guacamole.  Instead, my dad taught me to eat ripe avocados with a drizzle of sweetened condensed milk.  It may sound strange, but trust me, it is so delicious.
Nowadays, I love eating smashed avocado on toast with red pepper flakes and sea salt.  It's so simple, yet so satisfying.  But when I have a lot of avocados, the only answer is guacamole!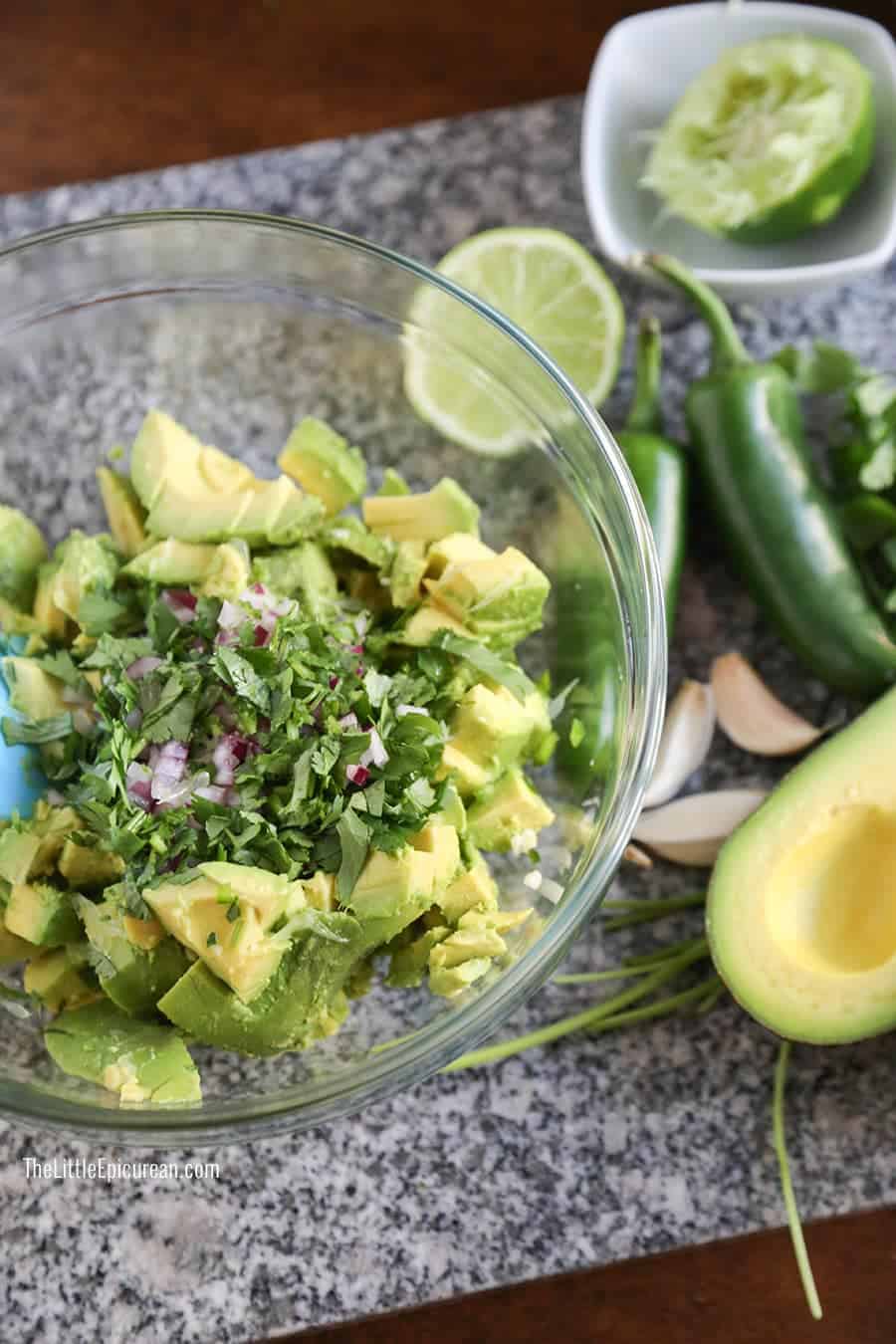 Spicy and chunky guacamole with tortilla chips are my favorite happy hour snack.  You don't necessarily have to drink tequila to enjoy it, but it does make guacamole eating a lot more fun!
I'm not really sure how many people this guacamole recipe serves- because it can be easily demolished by two (meaning my boyfriend and me).  Either way, it's super easy to double or triple the recipe.  Cut back on the jalapeño if you don't like spice.  Mash the avocados more if you like it smoother.  With avocados, you really can't go wrong.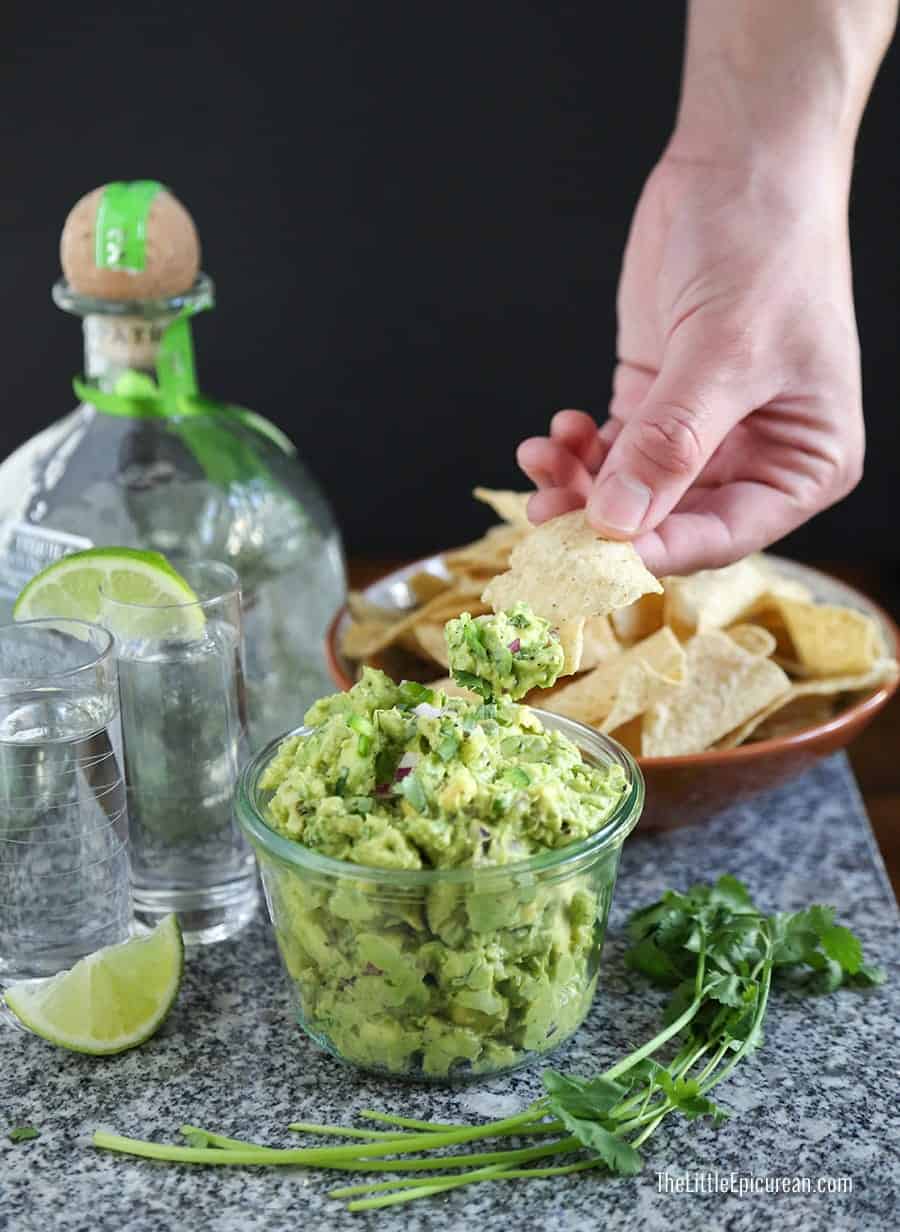 Homemade Spicy Guacamole
Ingredients:
4 small avocados (or 2 large)
1 Tbsp finely diced red onion
1 1/2 Tbsp finely diced jalapeño, seeds discarded
2 Tbsp chopped cilantro
1 small garlic, finely minced
juice of half a lime
zest from half a lime
1 1/2 tsp kosher salt
1 tsp black pepper
Directions:
Halve and pit the avocados. Scoop out the meat with a spoon and place in a medium bowl.
Use a fork to slightly mash the avocado, leaving them a little chunky. Add red onion, jalapeño, cilantro, garlic, lime juice, lime zest, and salt and pepper. Mix to distribute the ingredients.
Serve immediately, or lay plastic wrap directly on the surface of the guacamole and keep chilled int he fridge until ready to serve.