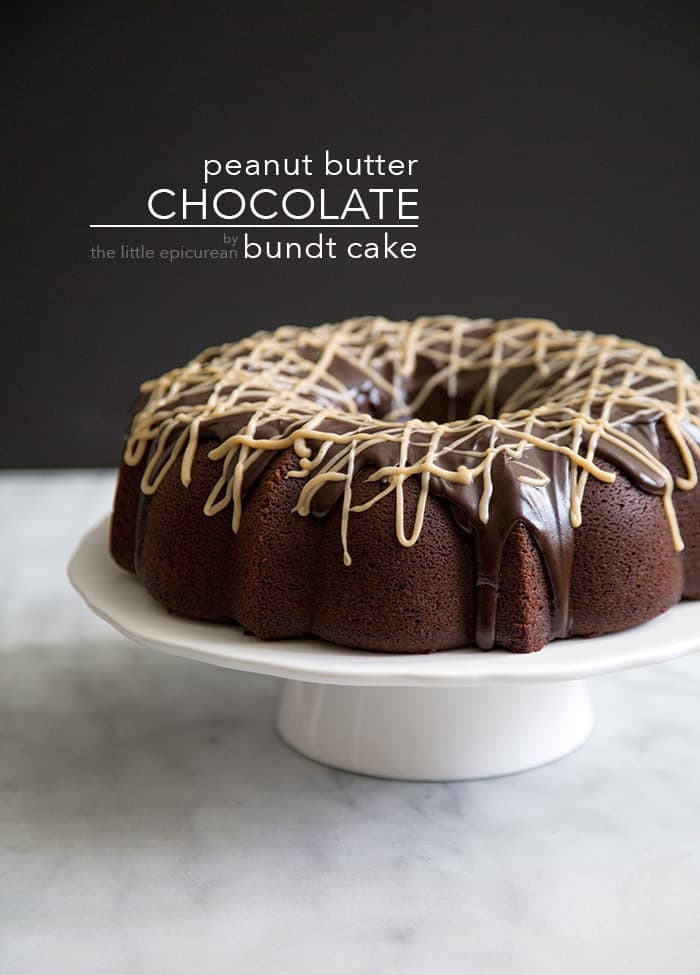 Because of all the craziness of this summer, I didn't make Alex a birthday cake.  Blasphemous, I know.  His birthday was almost two months ago and I owe him a cake.
Even though I bake him a cake every year, he never expects one.  Alex is quite simple when it comes to birthdays.  I, on the other hand, am not.  With Alex being a chef and all, you would think that he would also bake me birthday cakes.  The short answer is no.  The long answer is: he made me a cake once, but…
In 2010, Alex did make me a cake.  He made this monstrous German chocolate cake.  He brought it to my house at midnight to surprise me. Earlier in the day, I had been calling and texting him like crazy.  He wasn't responding.  I cannot stand delayed responses.  People have their phones on them at ALL times.  I don't get why he wasn't returning my calls.  I was SO MAD. (Yes, I tend to be very emotional and I overreact all the time.  But hey, I'm learning to get better about those things.)
Anyway, hours later he shows up at my door with the cake.  Apparently he had been busy making the cake.  His explanation was not enough for me.  I didn't eat the cake and I stayed angry for a couple more hours.  (I can be quite dramatic.)  As a result of that entire ordeal, Alex has never tried to make me a cake ever again.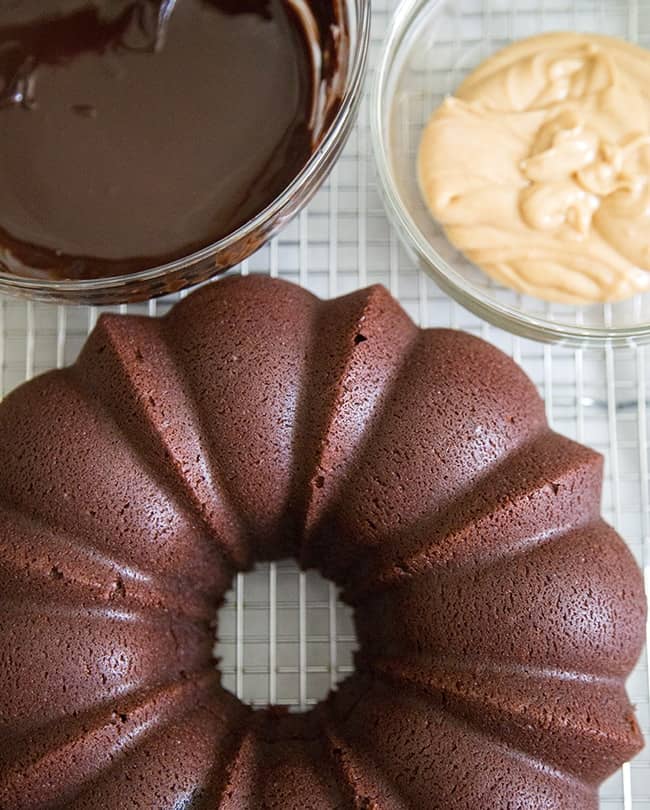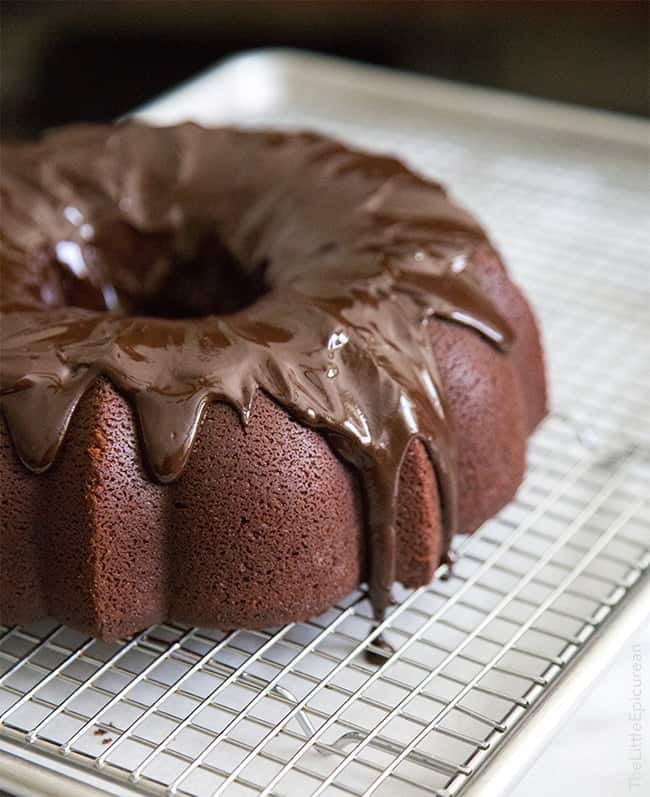 So back to this birthday cake… this peanut butter chocolate bundt cake is pretty amazing.  I adapted my old chocolate glazed whiskey bundt cake and added a surprise peanut butter swirl inside the cake.
Peanut butter and chocolate is Alex's favorite combination when it comes to desserts.  I didn't tell him what kind of cake this was when I presented it to him.  It wasn't until he saw the slice that he realized I included peanut butter.  From the outside, it looks like a regular chocolate bundt cake, but inside there's something special.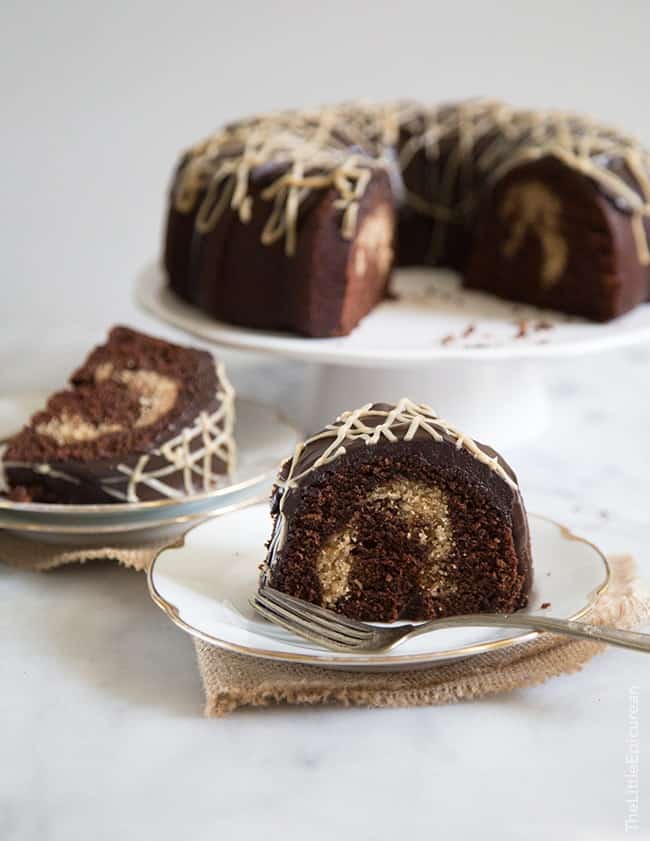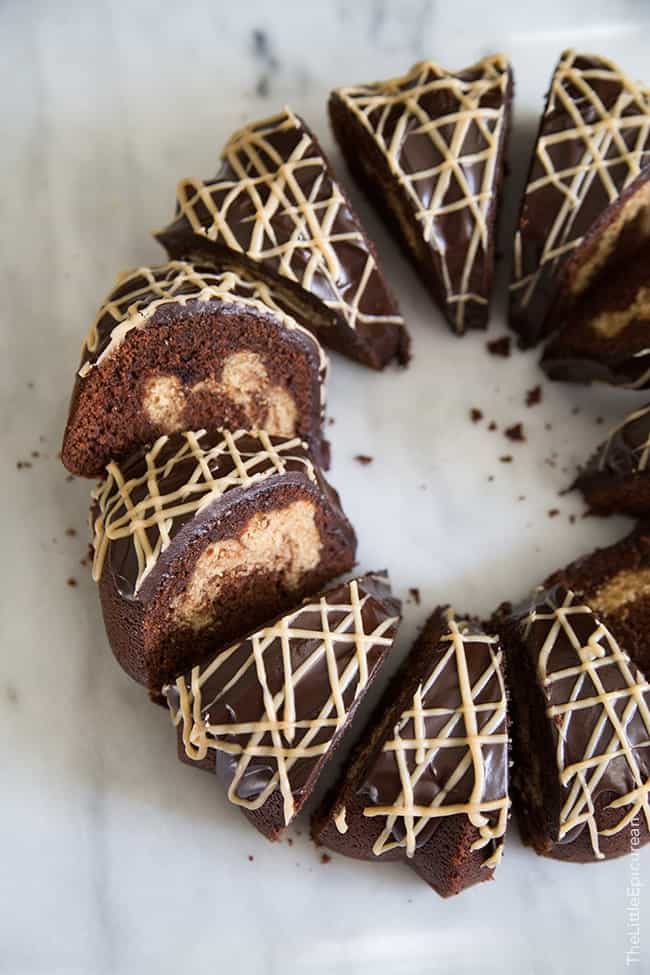 I was inspired to make a bundt cake after seeing the latest issue of Martha Stewart Living.  On the cover there is a beautifully sliced and styled coffee cake.  The styling of my chocolate bundt cake is in homage that one.
Alex loved his cake.  He enjoyed a slice (maybe two) with a glass of ice cold milk.  I promise next year I'll be more timely with his birthday cake…but I think this peanut butter chocolate bundt cake was worth the wait.
Peanut Butter Chocolate Bundt Cake
Ingredients:
Chocolate Cake:
4 oz unsweetened chocolate, roughly chopped
3 Tbsp instant espresso powder
2 Tbsp unsweetened cocoa powder
3/4 cup whole milk
1 cup unsalted butter, room temperature
1 1/2 cup granulated sugar
3 large eggs
2 cups all-purpose flour
1 tsp baking soda
3/4 tsp fine sea salt
Peanut Butter Cake Filling:
1/4 cup unsalted butter, room temperature
1/4 cup smooth peanut butter
2 Tbsp granulated sugar
1 large egg, beaten
1/2 cup flour
1/4 cup whole milk
1/4 tsp fine sea salt
Chocolate Glaze:
4 oz dark chocolate, roughly chopped
1/4 cup unsalted butter
1 Tbsp glucose, or light corn syrup
Peanut Butter Glaze:
2 Tbsp smooth peanut butter
2 -3 Tbsp whole milk
3/4 cup powdered sugar, sifted
pinch of salt
Directions:
Chocolate Cake:
Preheat oven to 350 degrees F.  Generously butter a 10-cup bundt pan and set aside.
In a microwave safe bowl, heat unsweetened chocolate at half power at 30 second intervals.  Stir often.  Heat until chocolate is melted.  Set aside.
In a glass measuring cup, stir together instant espresso powder and cocoa powder.  Add enough hot water until liquid mixture measures 1 cup.  Stir until powders are dissolved.  Add milk and let cool.
In the bowl of a stand mixer with a paddle attachment, cream butter and sugar until light and fluffy.  Add eggs one at a time, making sure egg is incorporated before adding the next.  Scrape down bowl as needed.
Add slightly cooled melted chocolate. Continue to mix on low-medium speed until combined.
In a medium bowl, whisk together flour, baking soda, and salt.  With the mixer on low, add 1/3 of milk mixture, then 1/2 of flour mixture.  Repeat, ending with the milk mixture.  Mix until combined.
Peanut Butter Cake Filling:
In a medium bowl, cream together butter and peanut butter until smooth.  Add sugar and mix until combined.  Add half of the beaten egg.  Discard other half of egg.  Mix until combined.
Fold in flour and salt.  Add milk and stir to combine.  Mix until flour is incorporated.
Cake Assembly:
Add half of chocolate batter to prepared bundt pan.  Distribute peanut butter cake filling on top of chocolate layer.  Swirl with knife to spread out peanut butter batter.  Add remaining chocolate batter to cover peanut butter batter.
Bake for 50-60 minutes, until toothpick inserted in cake comes out clean.  Let cool in pan for a couple of minutes before unmolding.  Let cool to room temperature of wire rack.
Chocolate Glaze:
Over a double boiled, melt together chocolate and butter until smooth.  Alternatively, you can microwave it at half power at 30 second intervals until melted.
Remove from heat and whisk in glucose.  Pour over cooled bundt cake.
Peanut Butter Glaze:
Stir together sifted powdered sugar, peanut butter, and salt.  Add milk and stir until smooth.  Add additional milk if glaze is too dry.  If glaze is too thick, add additional sifted powdered sugar.  Drizzle peanut butter glaze over chocolate glazed bundt cake.
Note: The peanut butter cake filling is not creamy.  It will be more cake-like in texture.