These mixed berry popsicles are the quintessential summer treat. The mixture of strawberries, raspberries, blueberries, and blackberries is sure to cool you down!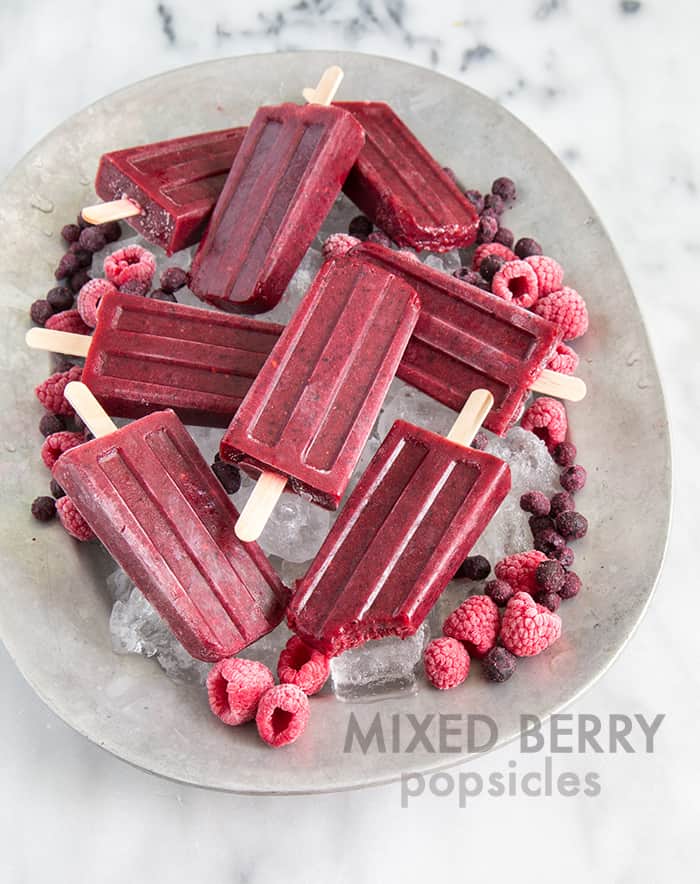 Gimme all the popsicles, stat!
Last week, Alex and I signed up for an unlimited month of bikram yoga, also known as hot yoga. (It's been 5 years since I last took a class!) It's a super intense 90-minute workout held in a 104-degrees F room with a humidity of 40 percent.
Sounds fabulous, huh? It's terribly uncomfortable, stuffy, and kinda smelly. (But I can't get enough of it!)
As soon as class is over, nothing makes me happier than some mixed berry popsicles and ice cold bottle of coconut water. Because after sweating buckets, I need some super refreshing.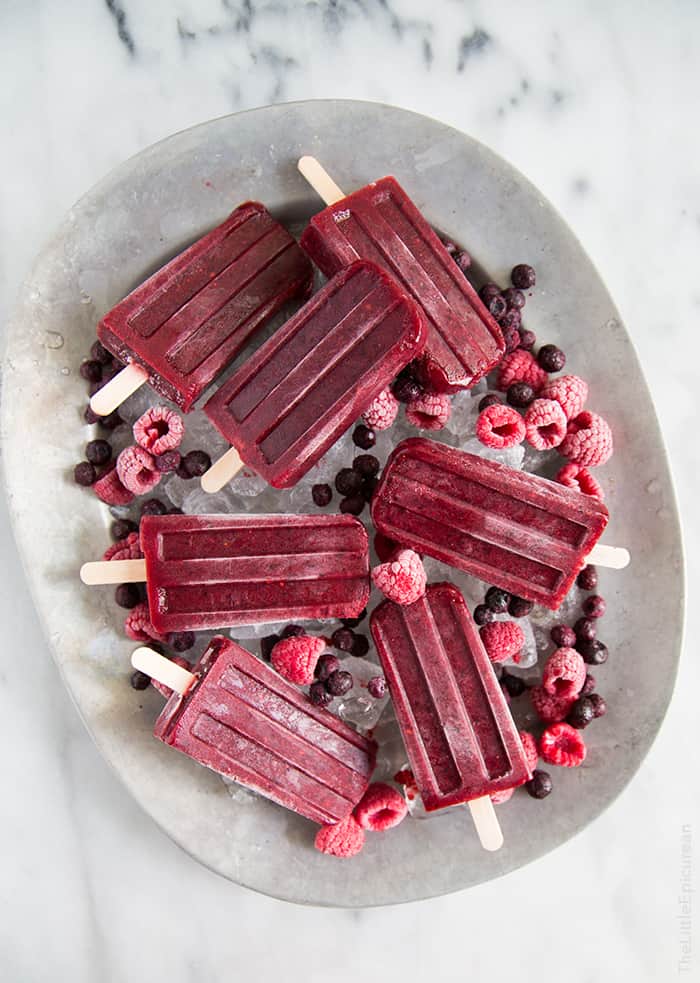 Mixed Berry Popsicles
So far we've taken three classes and no complaints yet…especially because I have our freezer stocked with fruit popsicles.
These mixed berry popsicles are the best summer frozen treat!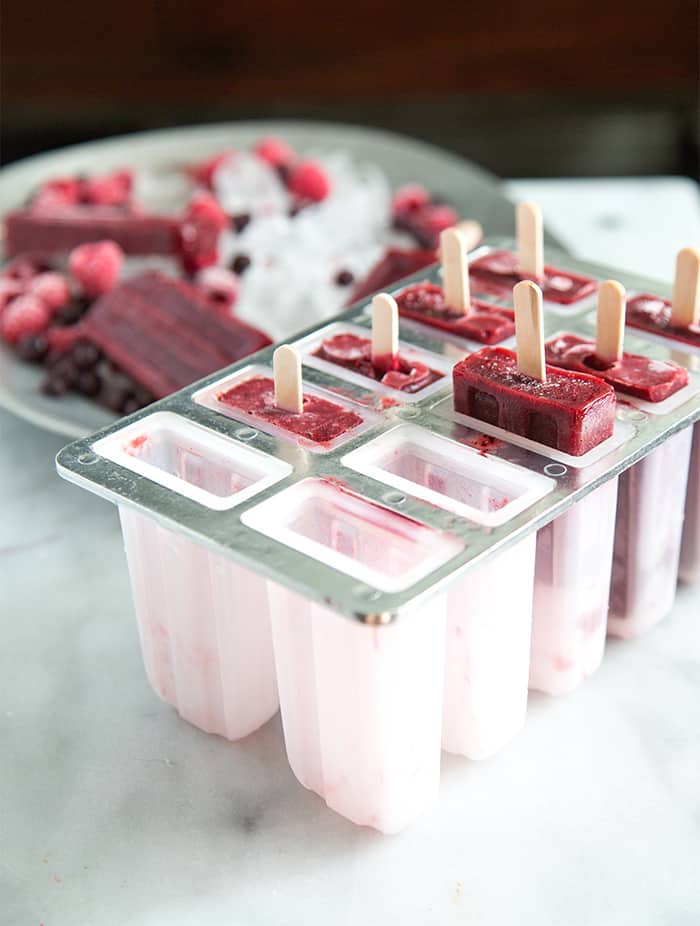 These popsicles are very light and refreshing, especially with the hint of lemon juice. It's a great way to use up any bruised or not-so-pretty fruits (you know, the smashed blueberries at the bottom of the container).
Best of all, if you happen to be in the party spirit- these popsicles make for some great fruity mimosas. Simply place a berry popsicle in a glass and top with sparkling wine. Easy peasy.
Recommended Popsicle Tools:
Popsicle Mold: I use this popsicle mold from Amazon. I've had my for years and it hasn't failed me yet. It's easy to clean and makes 10 frozen pops at a time.
Blender: Countertop blender, food processor, or a small hand blender works great. It is best to process the fruits until smooth.
Mixed Berry Popsicles
Ingredients
1

cup

raspberries

1

cup

blueberries

1

cup

blackberries

2

cups

sliced strawberries

6

Tablespoons

simple syrup*, or more according to taste

2

Tablespoon

lemon juice
Instructions
In a blender or food processor, puree together raspberries, blueberries, blackberries, and strawberries. Add simple syrup and lemon juice. Adjust sweetness according to taste.

Divide pureed fruit mixture among popsicle mold cavities. Freeze for at least four hours until firm.
Recipe Notes
To make simple syrup: combine equal parts water and granulated sugar. Bring mixture to a boil. Cool to room temperature. Store in airtight container and keep chilled in the fridge until ready to use.
I used fresh berries to make the popsicles. If using frozen berries, you may need to add a few tablespoons of water to slightly thin out fruit puree mixture.
I use this popsicle mold from Amazon.
Looking for more popsicles?! Check out my frozen recipe section!