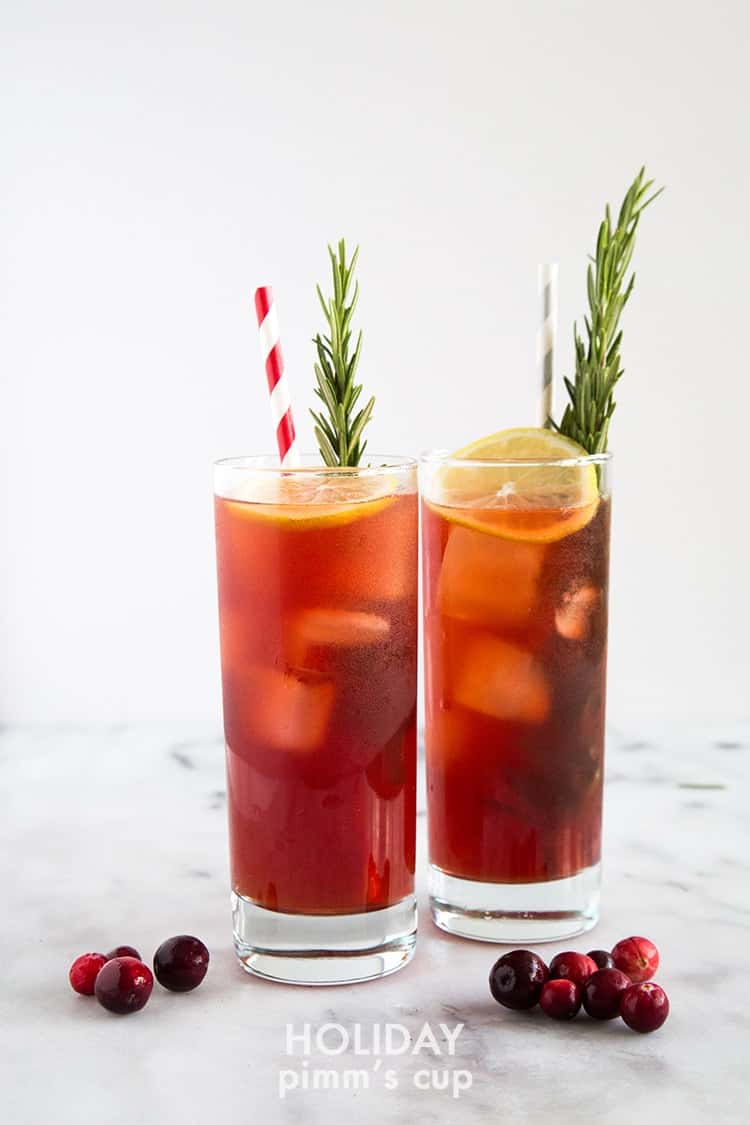 It's Thanksgiving week!
On Monday I already experienced the massive crowds and crazy lines at the market. Shoppers with packed carts hauling around giant turkeys, pounds of butter, liters of heavy cream, and hoards of potatoes. It's my favorite time of year as kitchens are stocked with all sorts of delicious goodies. And best of all, it's the time when friends and family from all over come together and feast.
Once all the preparations, traveling, and cooking is over, a drink is definitely in order. A couple glasses of this holiday Pimm's cup should do the trick.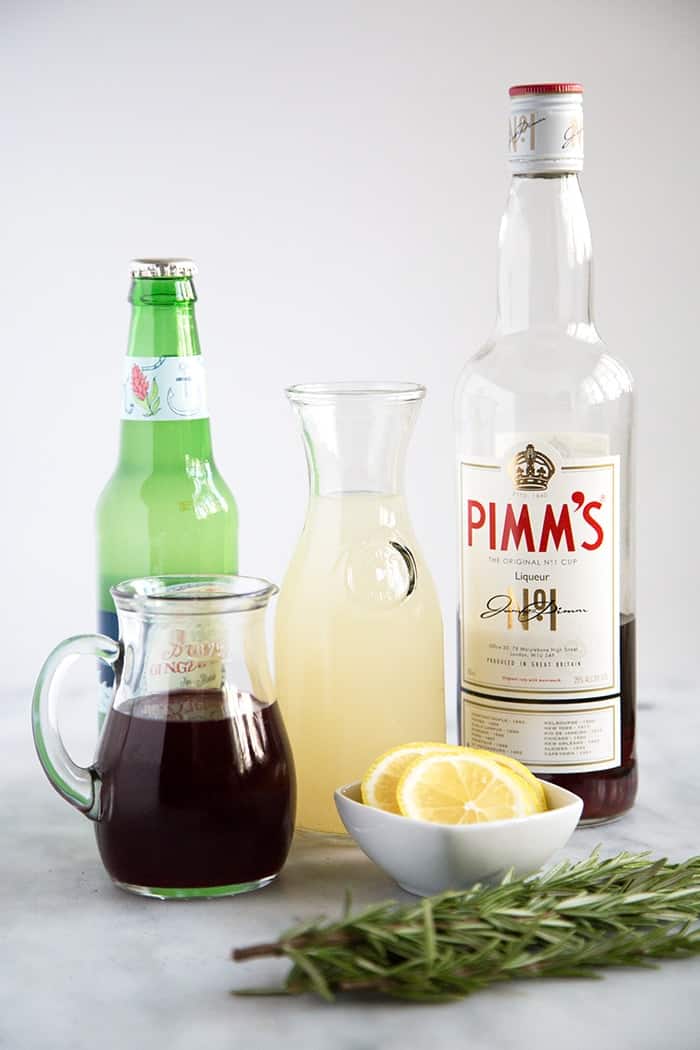 To make this holiday Pimm's cup, you'll need Pimm's No. 1, lemonade, ginger beer, and cranberry juice. (If you don't like cranberry juice, pomegranate juice is a great substitute.) Keep around some fresh sprigs of rosemary and lemon slices for garnish.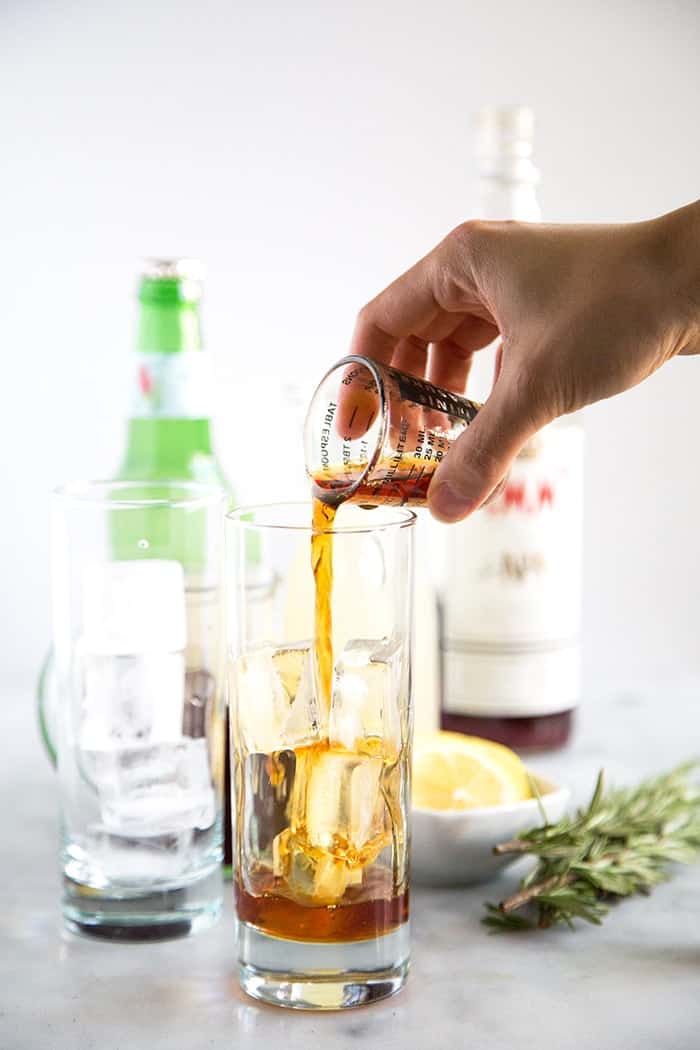 Fill a tall serving glass half full of ice. Pour in 2 oz Pimm's No.1.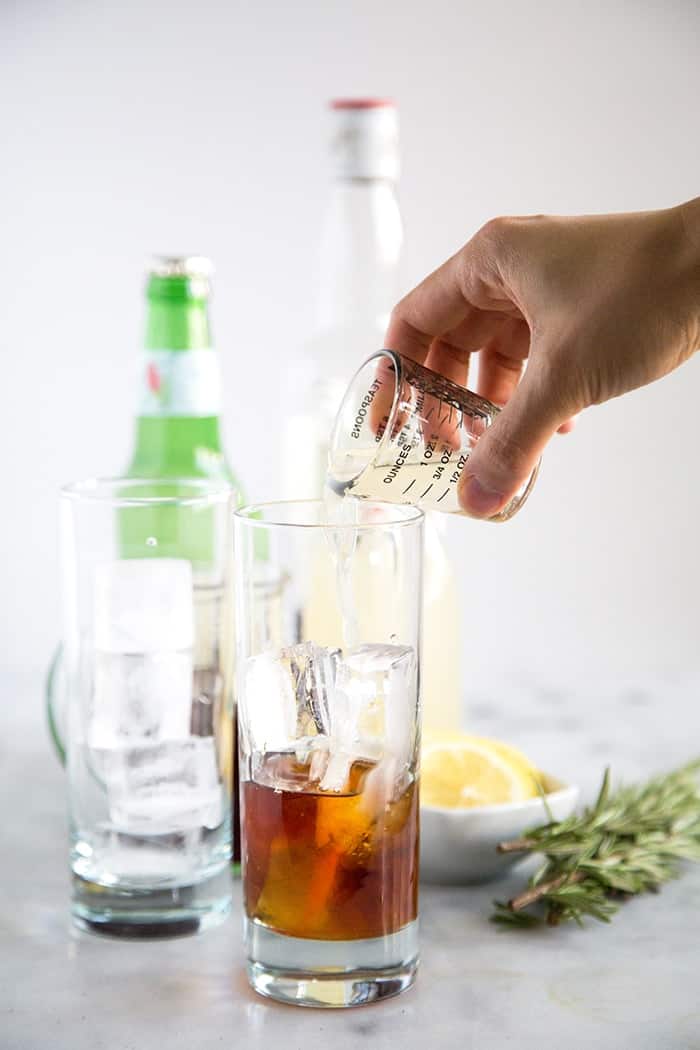 Follow with 1 oz lemonade.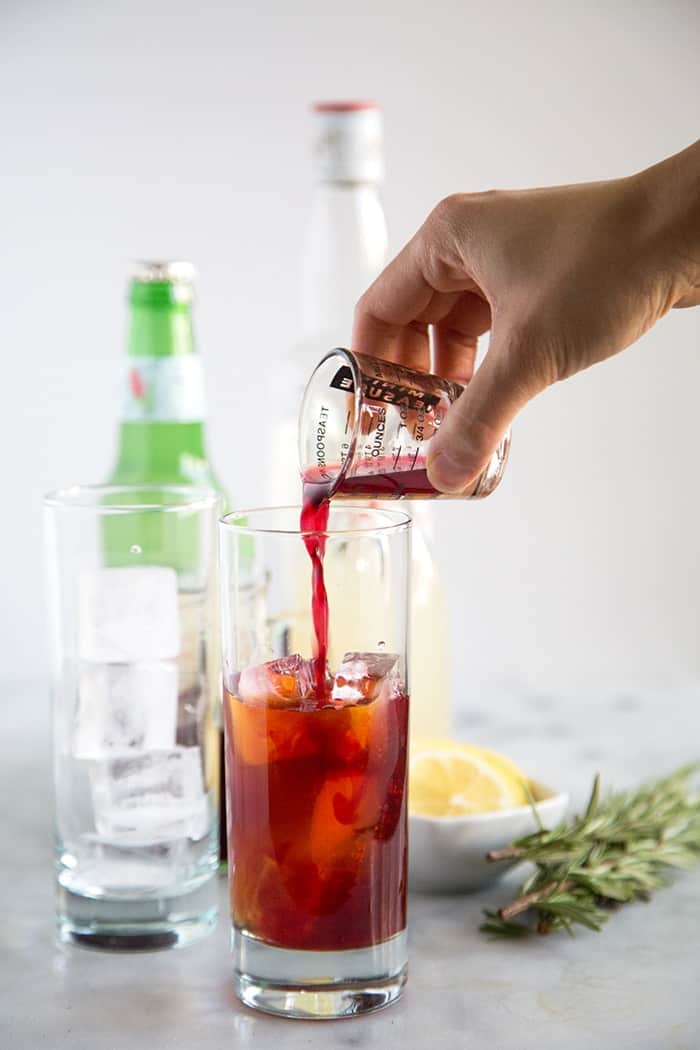 Add in 1 oz cranberry juice.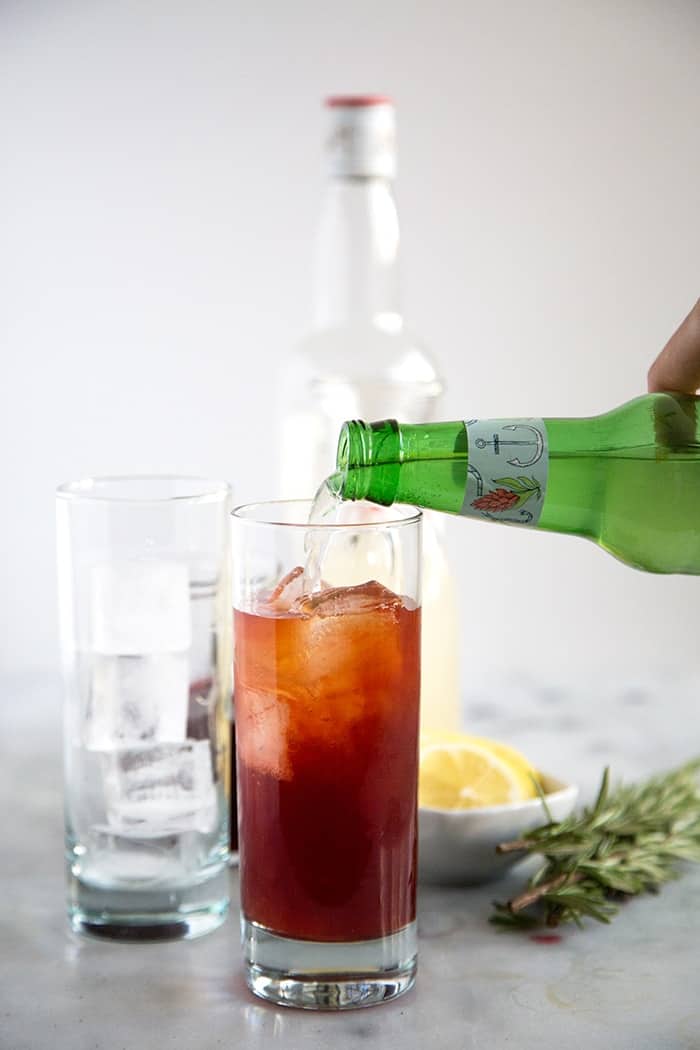 Top will chilled ginger beer (about 2 oz).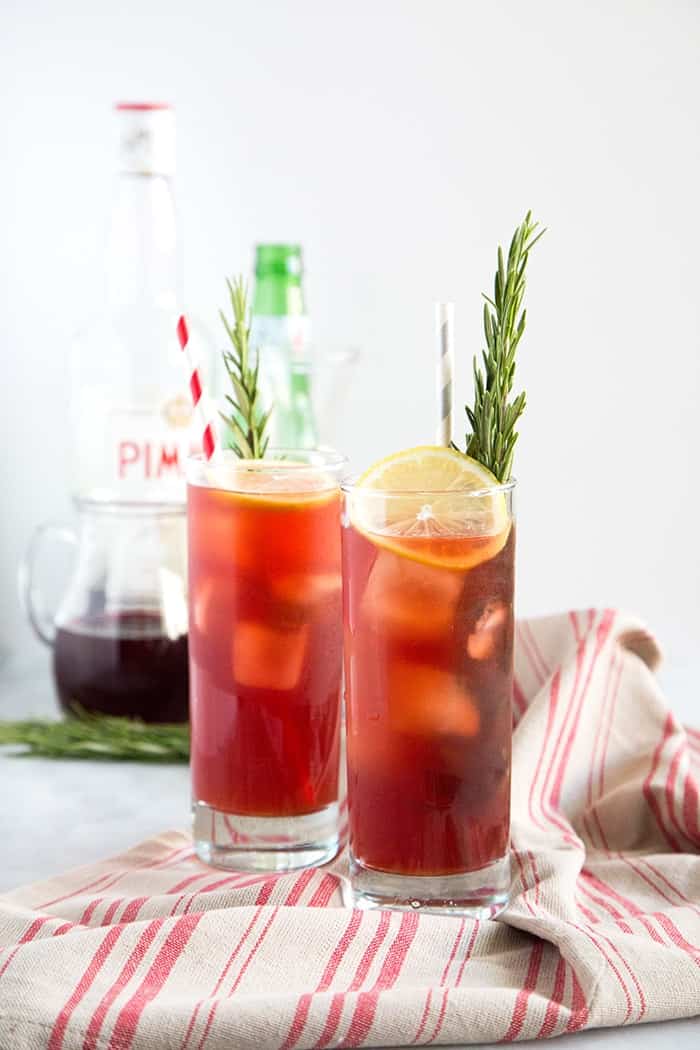 Squeeze in some lemon juice and stir to combine. Garnish with rosemary and lemon and drink up! Cheers!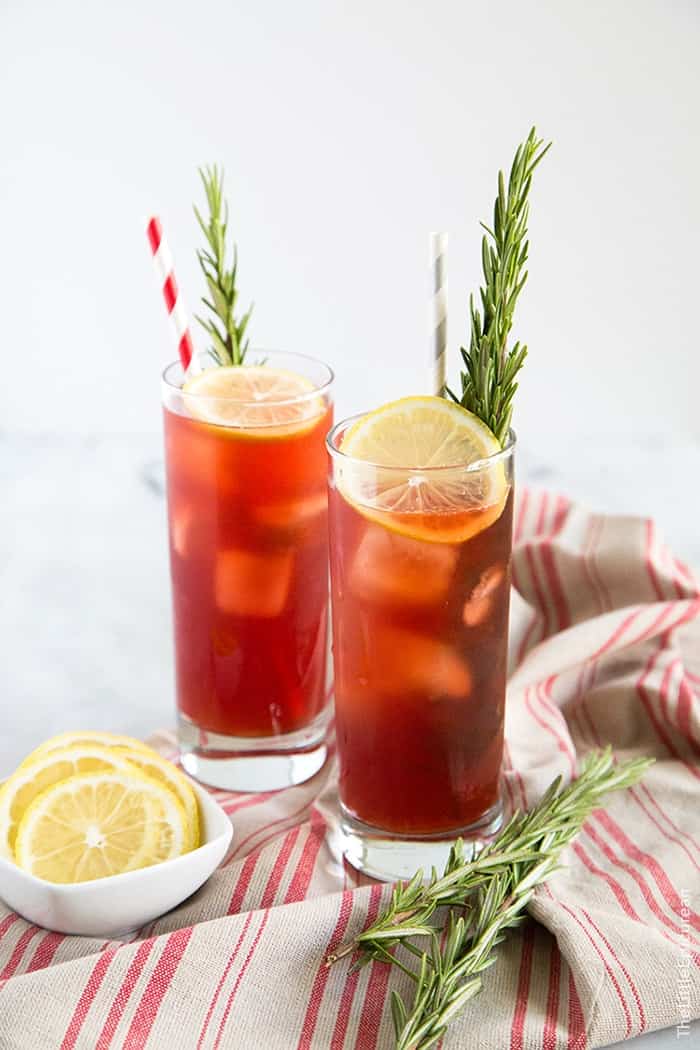 Holiday Pimm's Cup
Yield: serves 1, multiply as needed
Ingredients
2

oz

Pimm's No.1

1

oz

lemonade

1

oz

cranberry juice

2

oz

ginger beer, to top, as needed

fresh lemon slices

rosemary sprigs, to garnish
Instructions
Fill a tall serving glass half full of ice. Pour in Pimm's No.1. Add lemonade and cranberry juice. Top with ginger beer. Add a squeeze of lemon juice. Stir to combine. Garnish with lemon slices and rosemary sprigs. Enjoy immediately.
Looking for more holiday cocktail ideas? Here are my favorites: cranberry mint julep, pomegranate margarita, cranberry orange bourbon cocktail, apple pie moonshine or apple harvest punch.