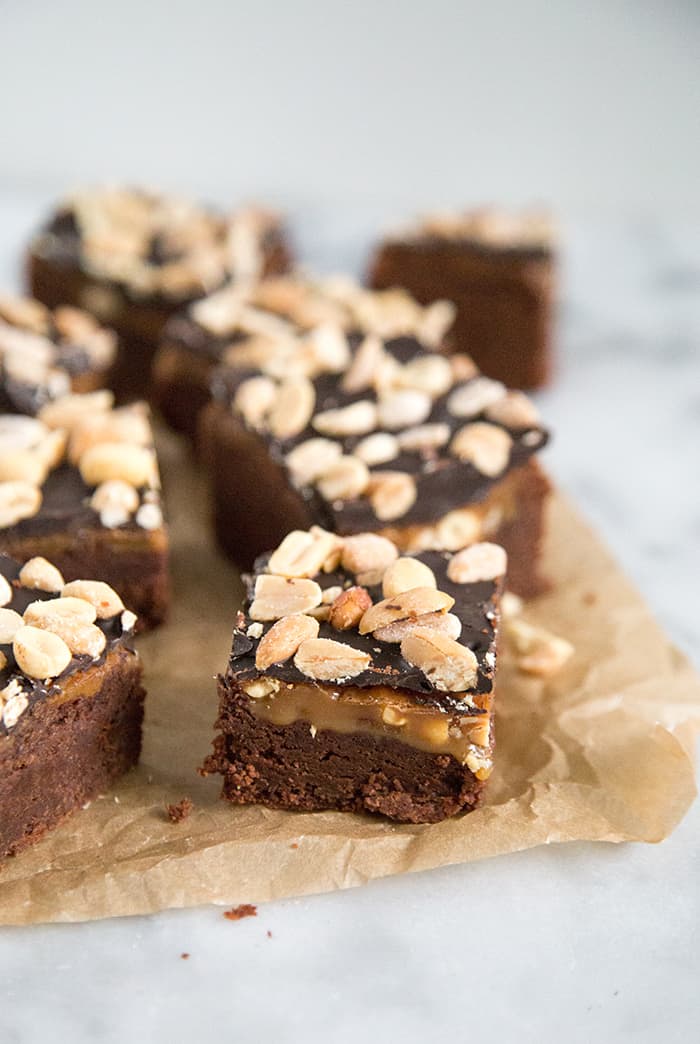 Happy New Year, friends! I hope you all had a wonderful holiday season. Did you eat a lot? Did you spend time with loved ones? Did you have time to relax and soak it all in? Have you seen the new Star Wars? (I did. TWICE!)
The beginning of the year is always filled with so much hope and excitement for the future. It's a clean slate to start anew. Definitely lots of new changes happening in my life. Starting with… my first post as a contributor for Better Homes and Gardens Delish Dish blog. Twice a month I'll be sharing my twist on favorite BHG recipes. First up are these peanut caramel brownies.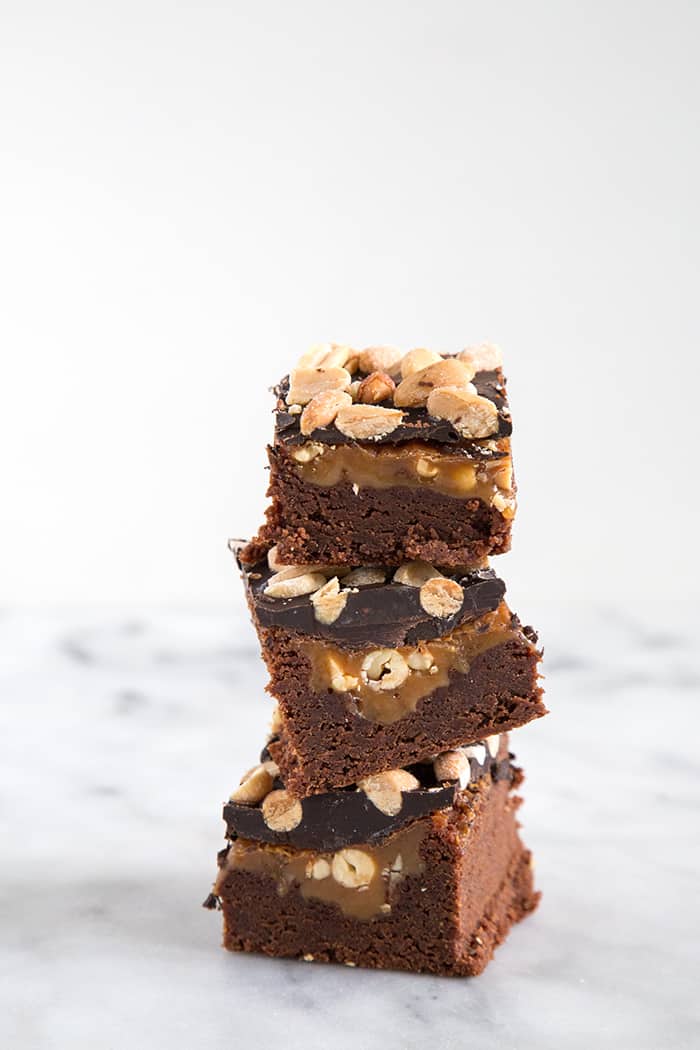 I have been a fan of Better Homes and Gardens since childhood. Ever since I found my mom's magazine sitting on the coffee table I was hooked. I would flip through each issue and daydream about my adult life. I wanted to bake homemade cakes and pies. I wanted to serve family dinners. I wanted to plant and grow a garden that would be worthy of the magazine. And as I got older, I wanted to have one of those beautiful perfectly styled homes complete with two kids, a dog, and a cat. The home and garden part may still be out of my reach at the moment (although I am slowly learning to garden!), but I do have the cooking and baking part down.
Cooking is something that has always made me happy. I love the idea of taking seemingly ordinary things and whipping them together to create something worth remembering. These peanut caramel brownies are just that. Alex and I can't stop eating them. Even days later, they're still just as good.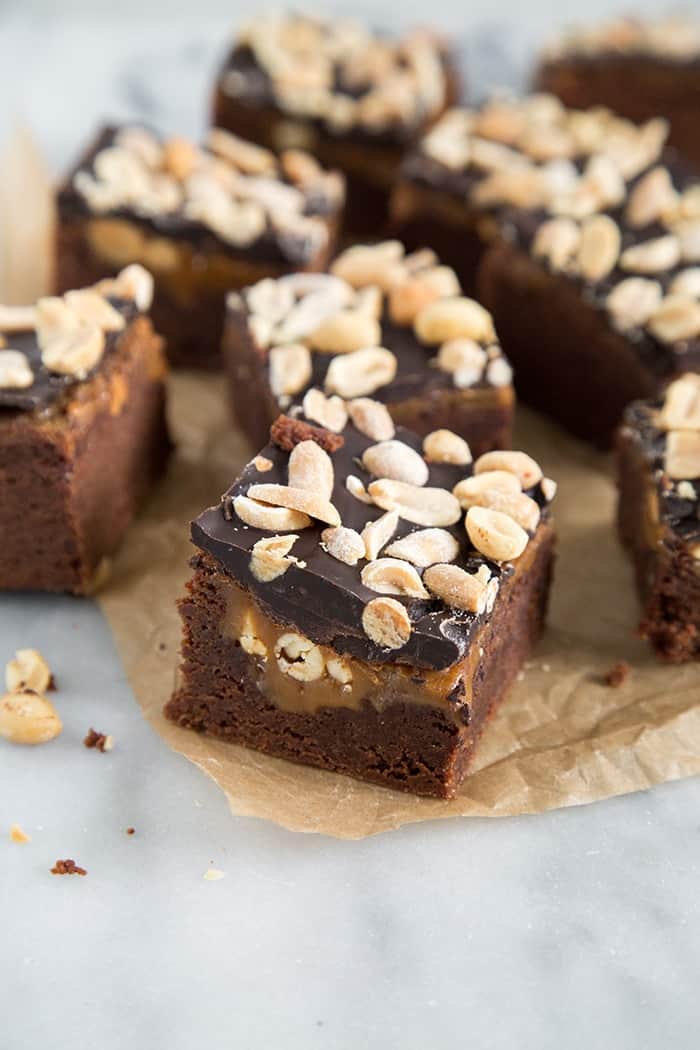 This recipe makes a large batch, so you'll have plenty to share with friends. The combination of peanuts, caramel, and chocolate reminds me of one of my favorite candy bars. You know, the one with the commercials about being angry when hungry (hangry). That's totally me.
Be sure to slice these peanut caramel brownies into small servings. They're very rich and decadent. Think about it: cake-like brownie bottom, peanut caramel filling, topped with chocolate and roasted peanuts. Not only is it the perfect treat for getting over any holiday blues, it's also a winner for this upcoming Valentine's Day!
For additional photos as well as the full recipe, visit BHG Delish Dish.
Peanut Caramel Brownies
Ingredients:
3 cups all-purpose flour
1 1/2 cups unsweetened cocoa powder
2 tsp baking powder
1 tsp fine sea salt
2 2/3 cups granulated sugar
1 1/2 cups unsalted butter, melted
4 large eggs, lighten beaten
2 tsp vanilla
1- 14 oz package caramels, unwrapped
2 Tbsp milk
1 cup lightly salted roasted peanuts
2 cups dark or bittersweet chocolate pieces
Directions:
Get the directions on BHG.com.