Strawberry lemon olive oil cake: three layers of lemon olive oil cake lightly frosted with strawberry whipped cream. This brightly flavored cake is easy to make yet definitely stands out on a dessert table.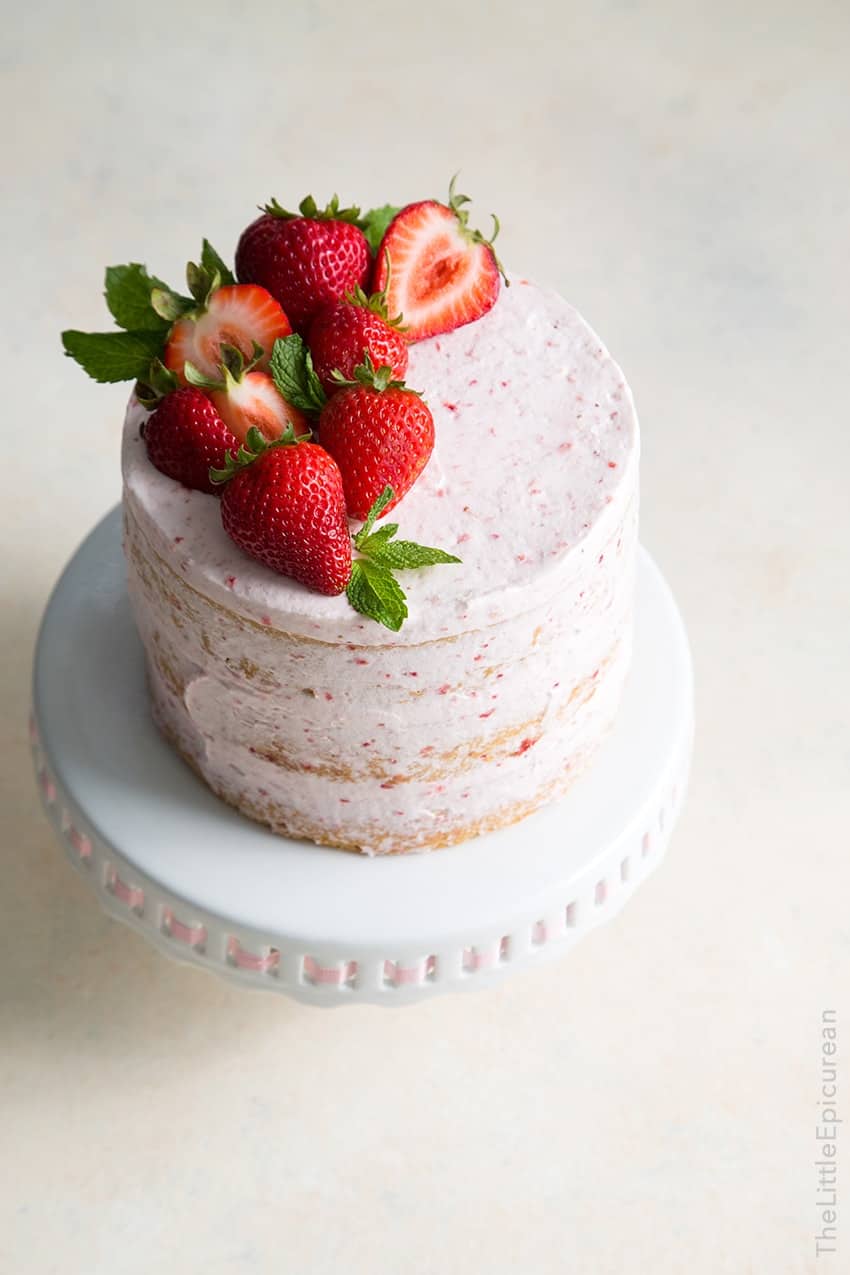 Things rarely go according to plan. I'm the type of person that is already thinking of plan b, c, d, and e before plan a even has the chance to come to fruition. I like being prepared and ready for anything.
Friends and family assume that I can whip up a cake in a flash. In reality, baking anything requires a bit of prep. From acquiring ingredients to factoring in baking and cooling time, it takes a while.
When I'm invited to a last-minute gathering or celebration, this is the kind of cake I search for in my recipe arsenal.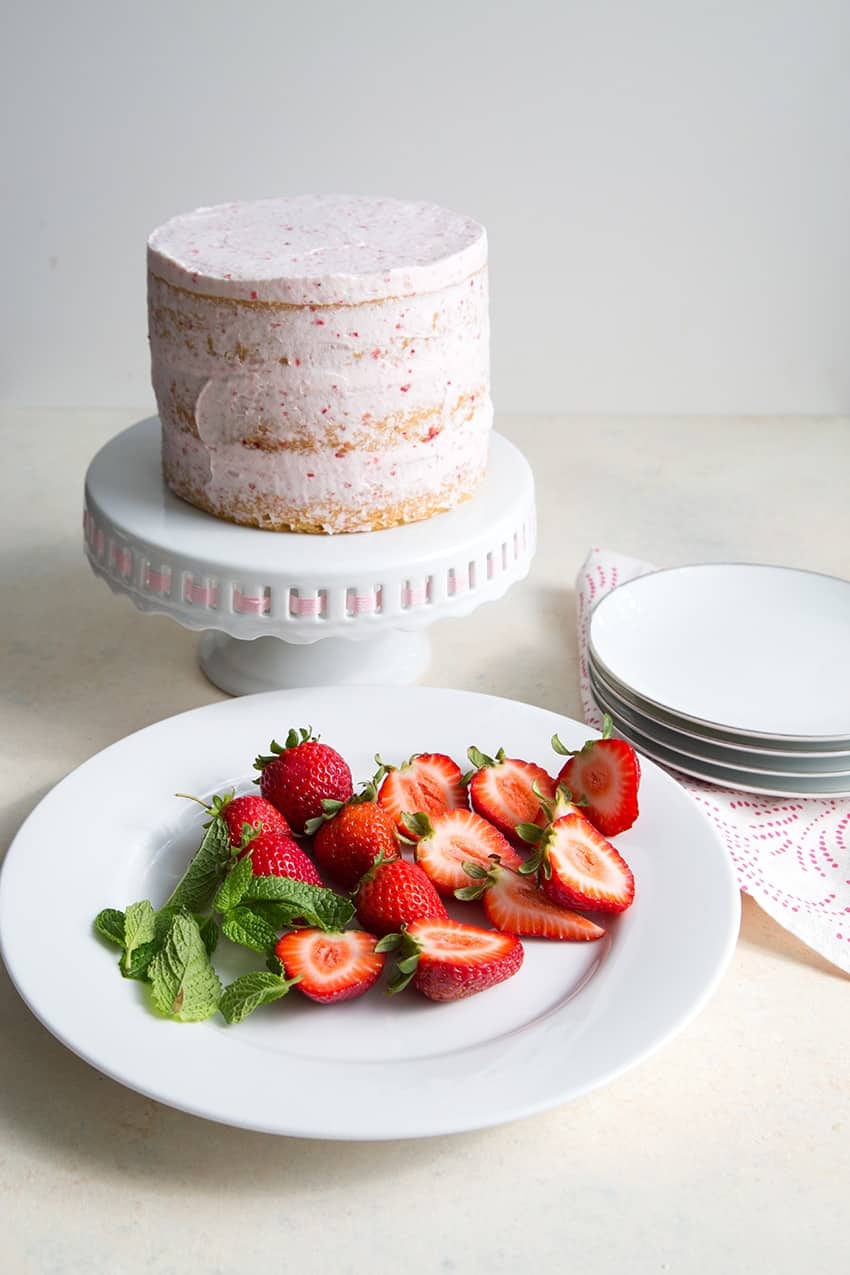 This strawberry lemon olive oil cake is quick and easy to make. In in a pinch, it doesn't require the use of a stand mixer or even an electric hand mixer. (Patience and one strong arm will do.)
I'm sharing the recipe for this cake over at BHG's Delish Dish blog. It's an adaptation of this lemon cake from an earlier spring issue of BHG magazine.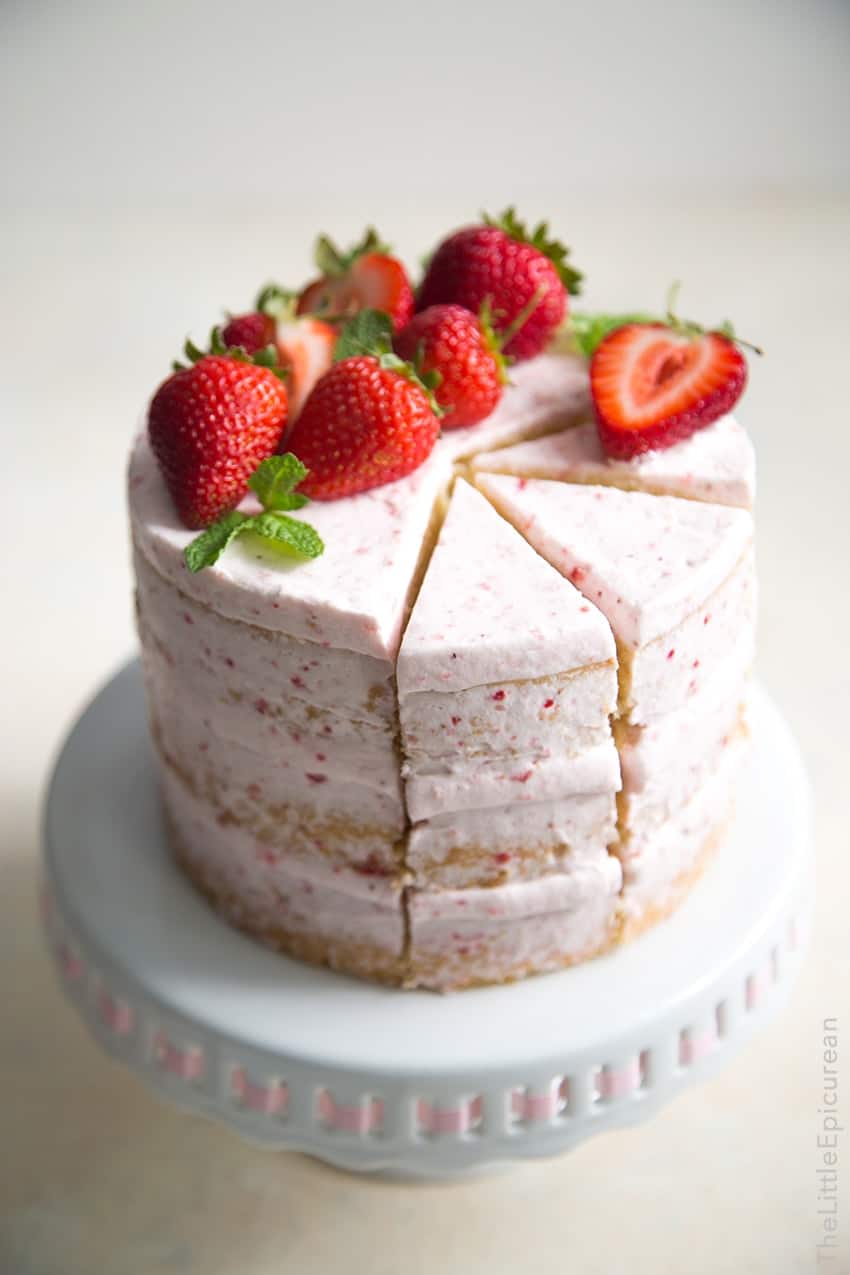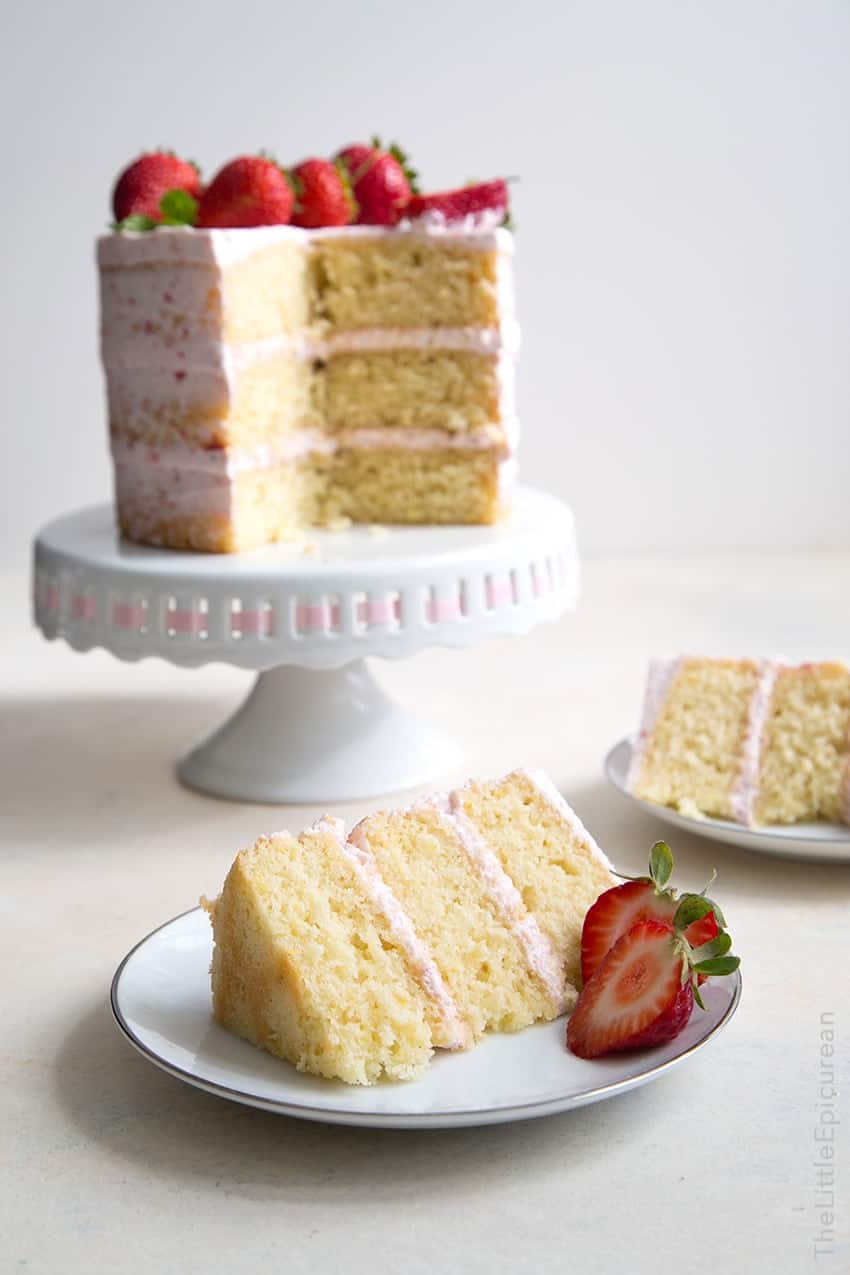 This is the kind of cake I can bake in the morning and have ready for a party by the early afternoon. The cake batter is very easy to whip together. It's as simple as those cake boxes from the market.
The only difficult part is waiting for the baked cake layers to cool. And honestly, even that part didn't take too long. I placed the cooling rack in the coolest area of the kitchen and it took less than 20 minutes to cool to room temperature.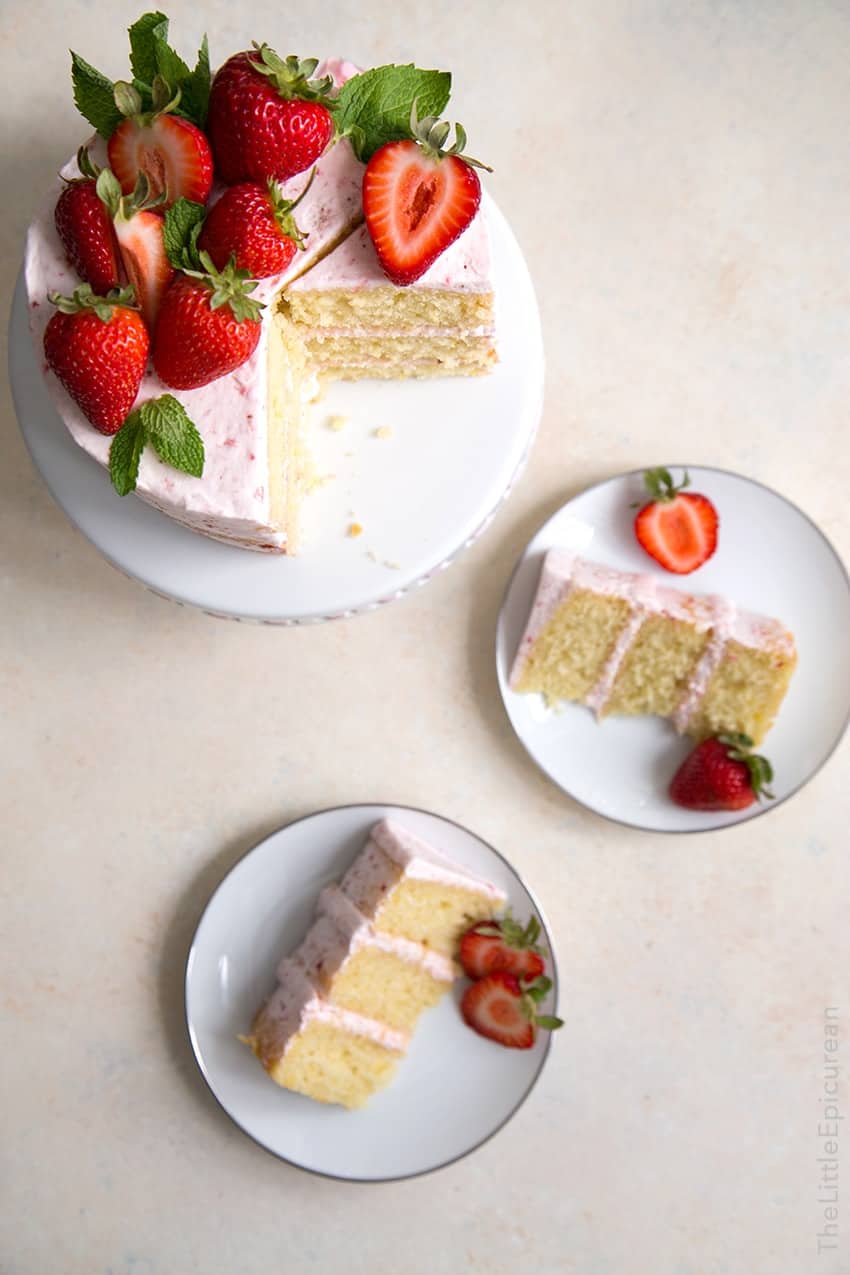 Next time you're in a pinch or just in dire need of some cake, this strawberry olive oil cake is all you need.
Strawberry Lemon Olive Oil Cake
Ingredients
Lemon Olive Oil Cake:
2

large eggs

1

cup

granulated sugar

2

cups

all-purpose flour

1

teaspoon

baking soda

1

teaspoon

baking powder

1

teaspoon

fine sea salt

2/3

cup

olive oil

4

teaspoons

finely grated lemon zest

1/2

cup

lemon juice

1/2

cup

buttermilk

1

teaspoon

vanilla extract
Strawberry Cream:
1

cup

heavy whipped cream, cold

1/4

cup

powdered sugar

5

Tablespoons

strawberry puree