Sparkling Ginger Citrusade: a mocktail mixture of 5 citrus juices, ginger, honey syrup, sparkling mineral water, and a touch of salt.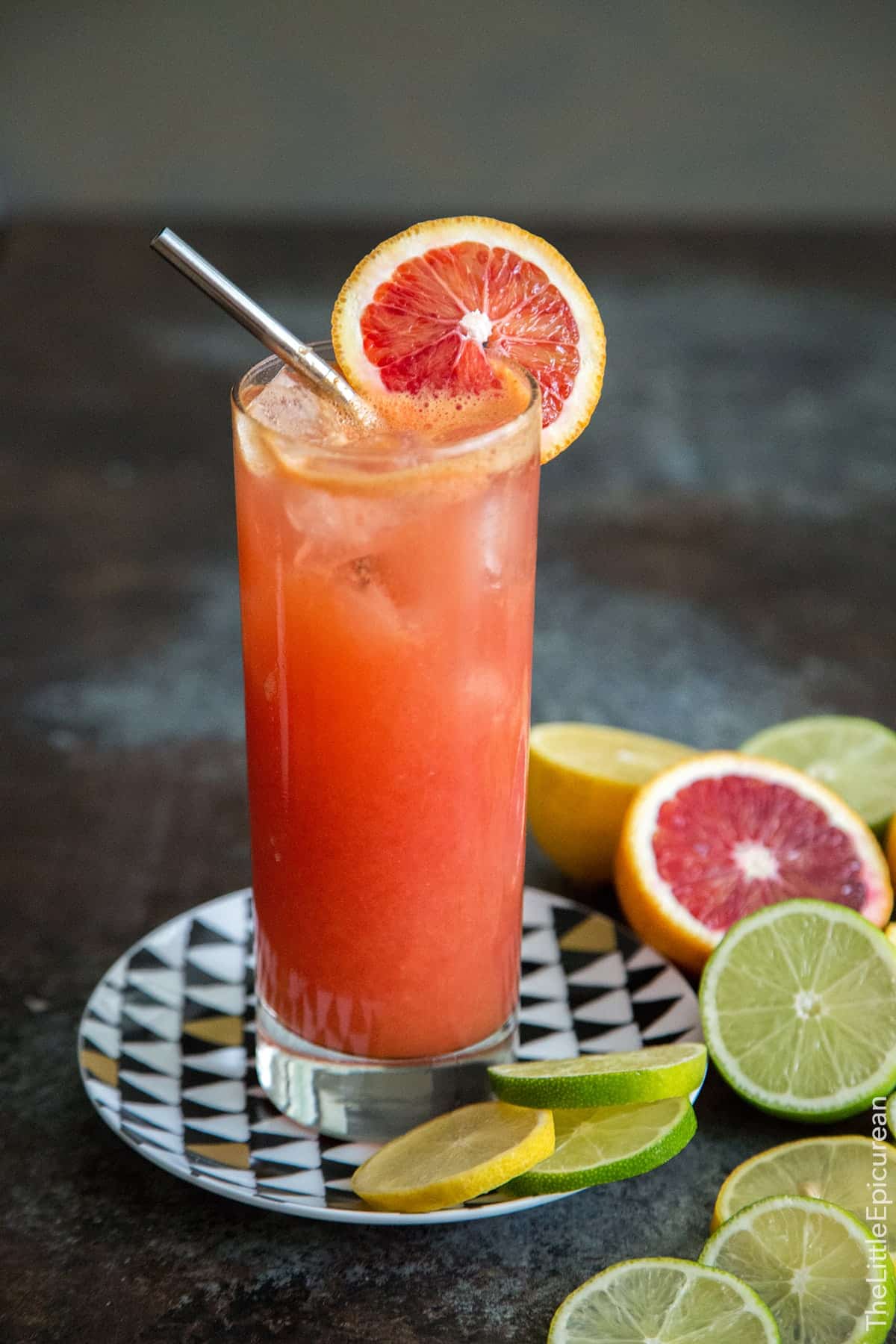 Hello 2017! Are you jumping on Whole30? How about green smoothies? Maybe starting a new exercise routine? I'm not jumping on any bandwagons, I'm just trying to balance eating healthier and exercising more.
After six weeks of nonstop eating (from Thanksgiving to New Year's Eve), I'm in dire need of a break. It's time to cut back on the fried foods, alcohol, and unnecessary snacking (no matter how tasty). The holidays seem to always leave me fatigued and drained. As soon as I felt a cold coming on, I started to load up on liquids. I can only drink so much water. That's where this sparkling ginger citrusade comes to the rescue. Perhaps it's its bright color or sweet aroma, but magically, this concoction brought me back to life.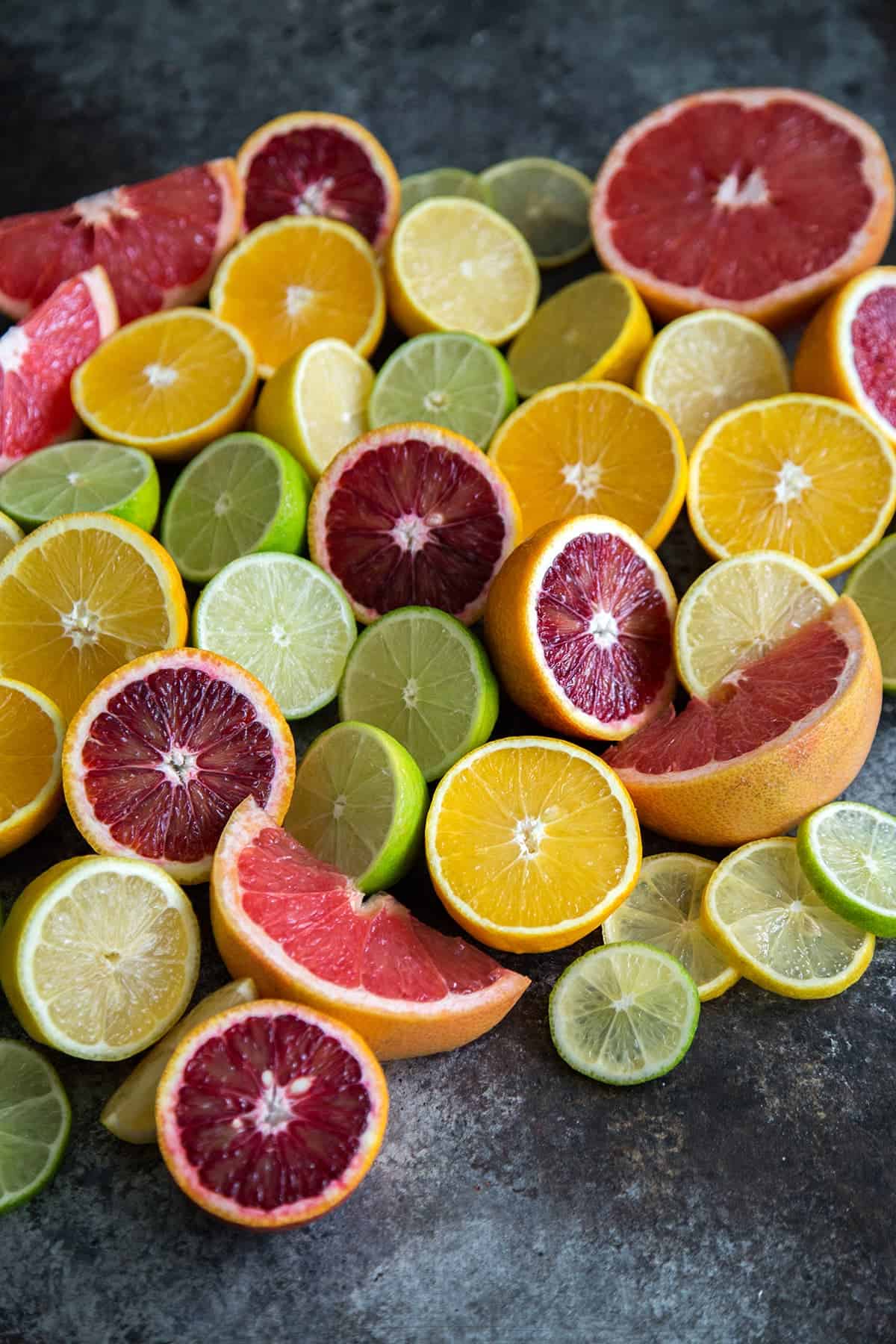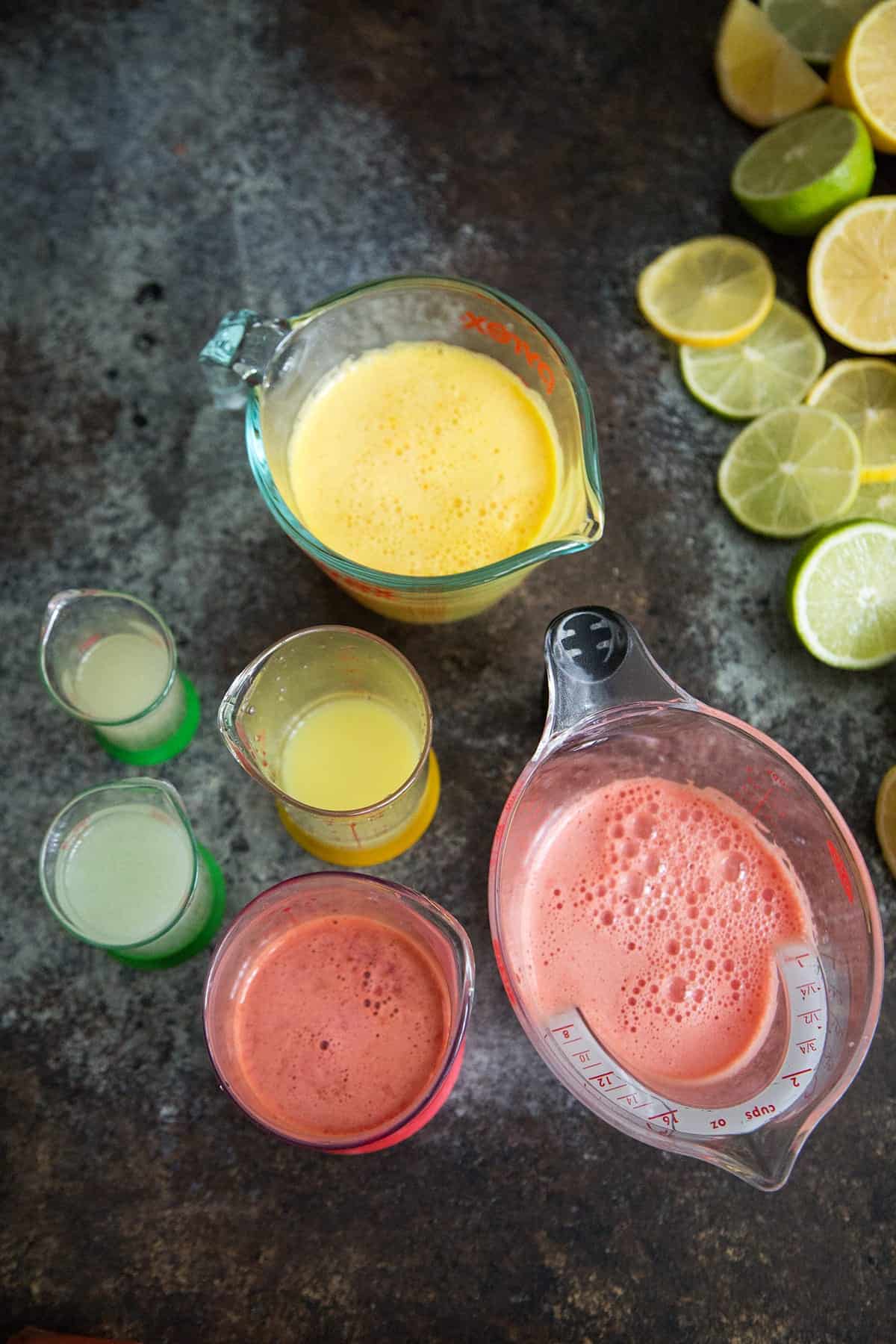 Made from 5 citrus juices (grapefruit, blood orange, orange, lemon, and lime) and ginger juice, this drink is jam packed with Vitamin C. I used this juicer that Alex and I received as a wedding gift. (I LOVE IT and highly recommend it!)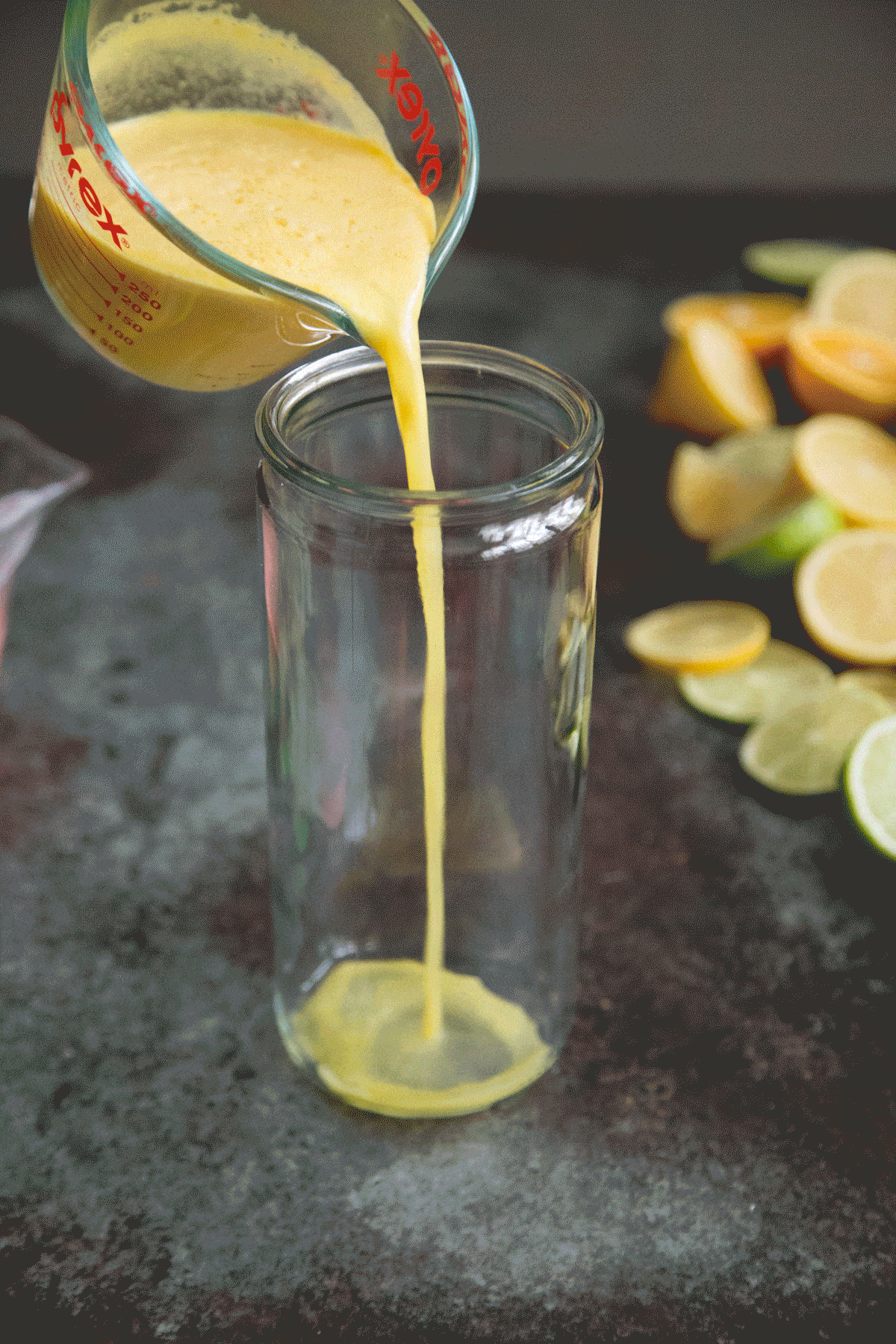 I like to juice all the fruits separately and mix them all together in a large pitcher. It makes me feel like a chemist.  Plus, I just love seeing the different colors fusing and combining forces.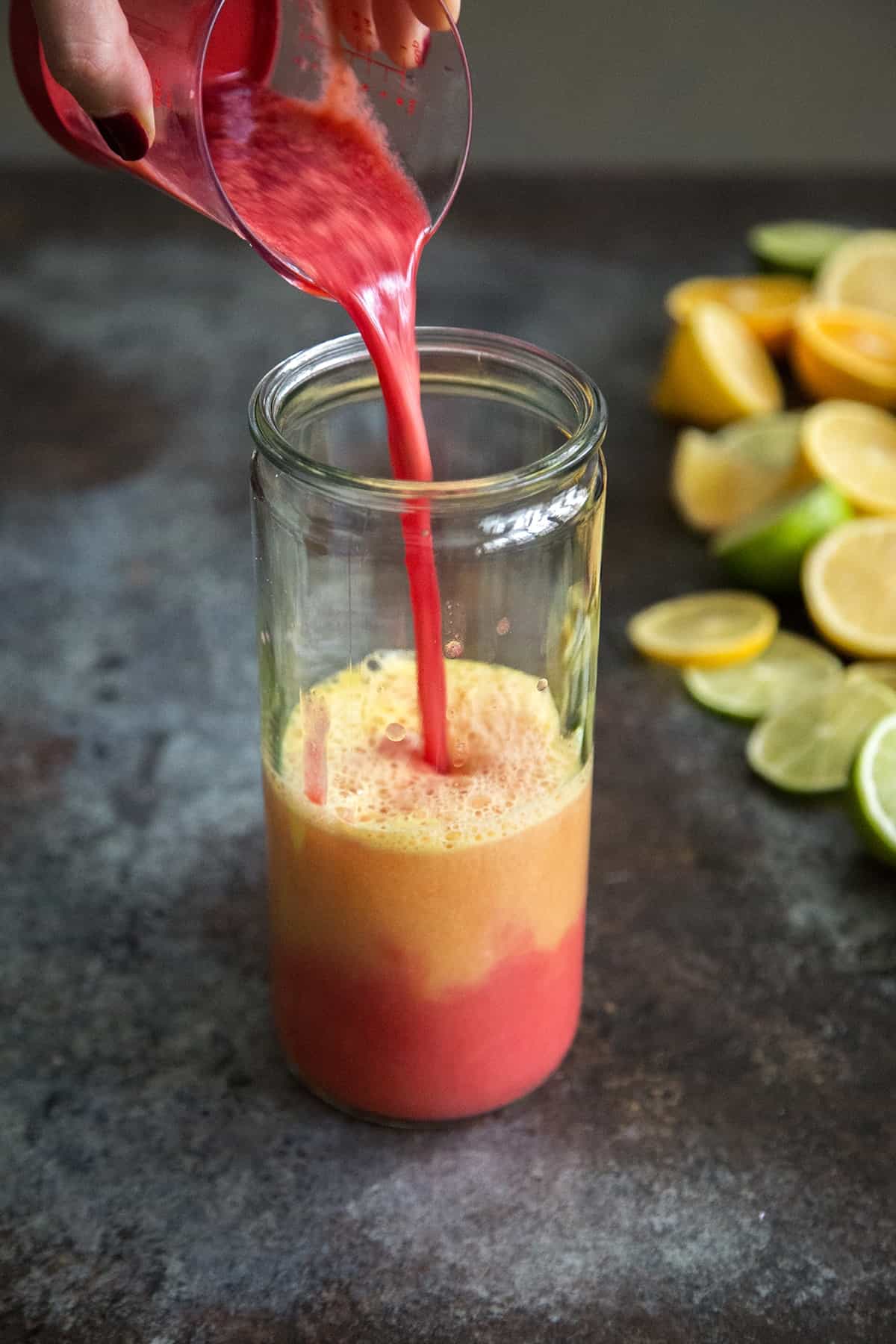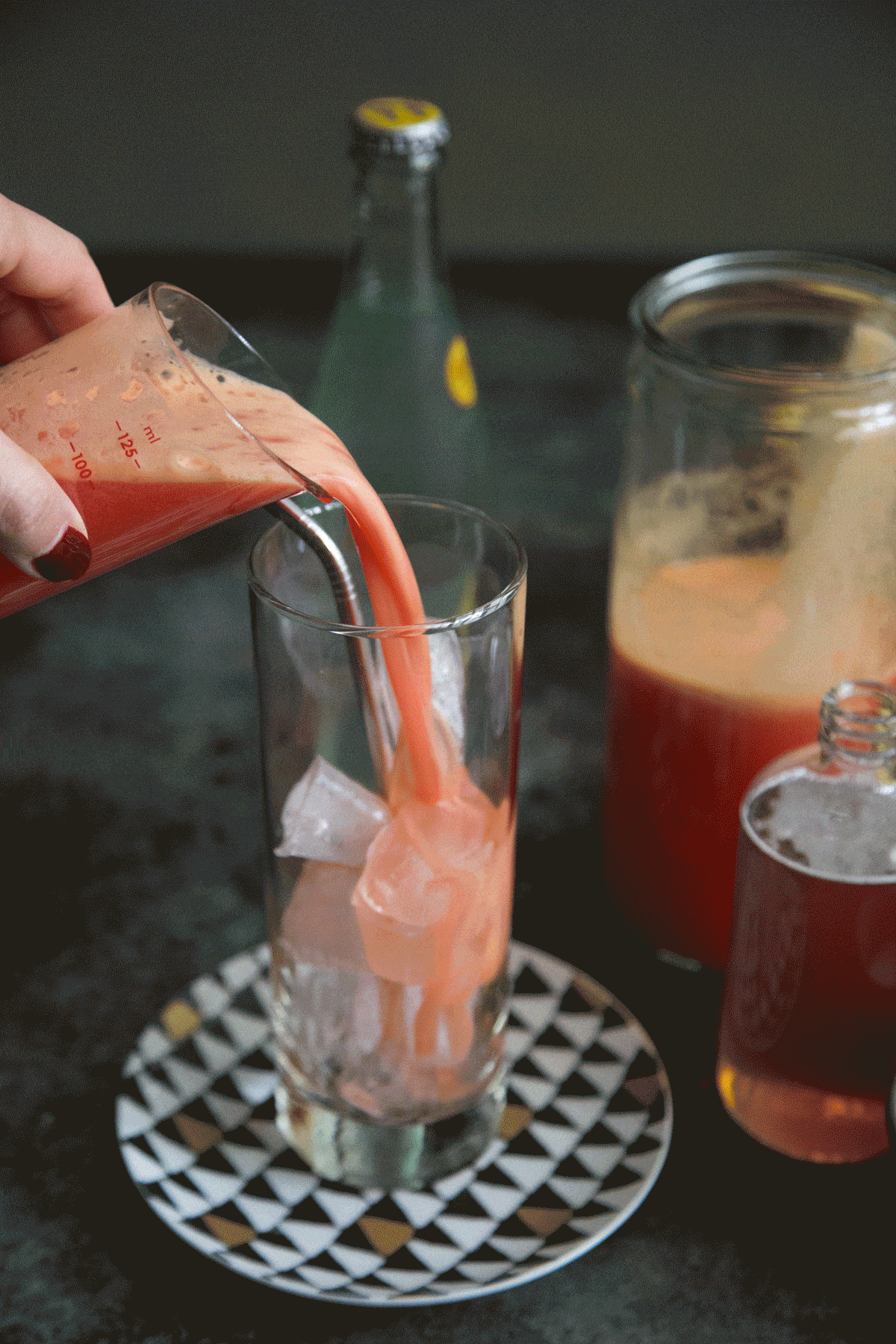 The mixed juice is great on it's own. But it's MUCH better when combined with honey syrup (made from equal parts water and honey), sparkling mineral water, and a pinch of salt. Honey adds just a touch of sweetness to the rather tart fruit juices and it helps to mellow out the strong ginger notes. I'm not much of a juice drinker. That's why I like to lighten it up with the mineral water. It adds a refreshing effervesce, making this my new favorite brunch mocktail. (Dare I say, even better than a mimosa!)
Don't omit the salt. It's the most important part. The salt makes the citrus flavors more pronounced and it really rounds the entire drink out.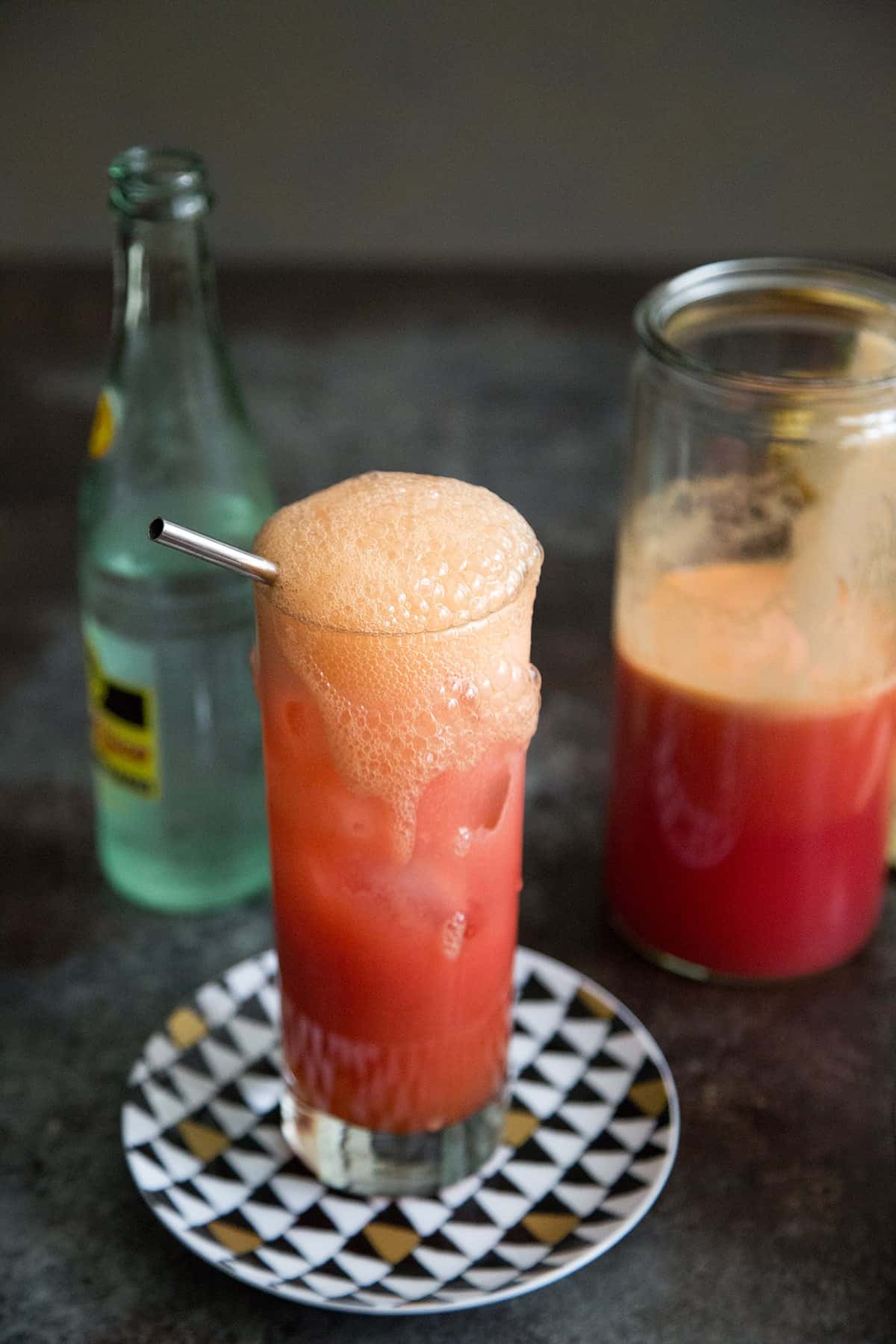 Cheers to a healthier new year!
Sparkling Ginger Citrusade
Ingredients
Ginger Citrusade:
1

cup

grapefruit juice (1 medium grapefruit)

1

cup

orange juice (3 small oranges)

1/2

cup

blood orange juice (2 small blood oranges)

2

oz

lime juice

1

oz

lemon juice

1 1/2

oz

ginger juice (extracted from 5-inch piece of ginger)
Other components:
Sparkling mineral water, chilled, as needed

salt, to taste
Instructions
Use a juicer to juice all fruits and ginger. Mix together. Keep chilled until ready to serve.

To assemble, add 1/2 cup ginger citrusade to serving glass with ice. Top with mineral water. Add a pinch of salt. Stir to combine. Garnish with a slice of any citrus.


All images and text ©The Little Epicurean