This easy, no rise dough is a quick way to have fresh buttermilk doughnuts at home anytime.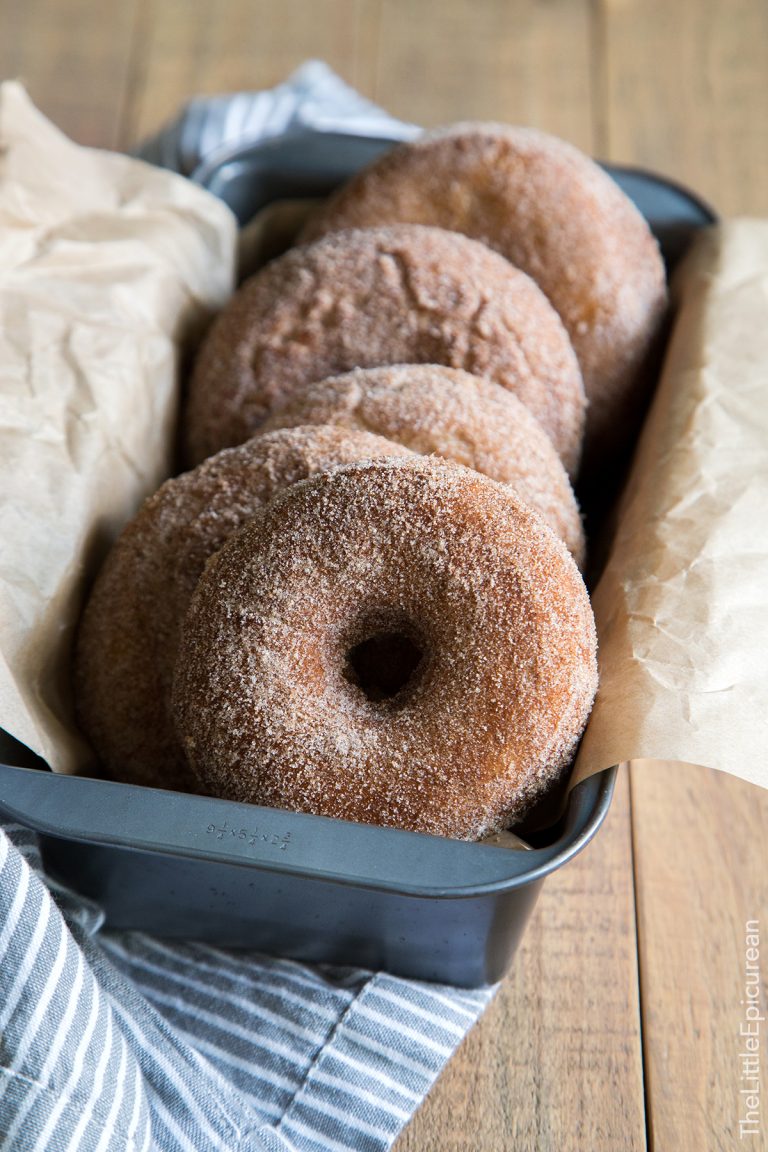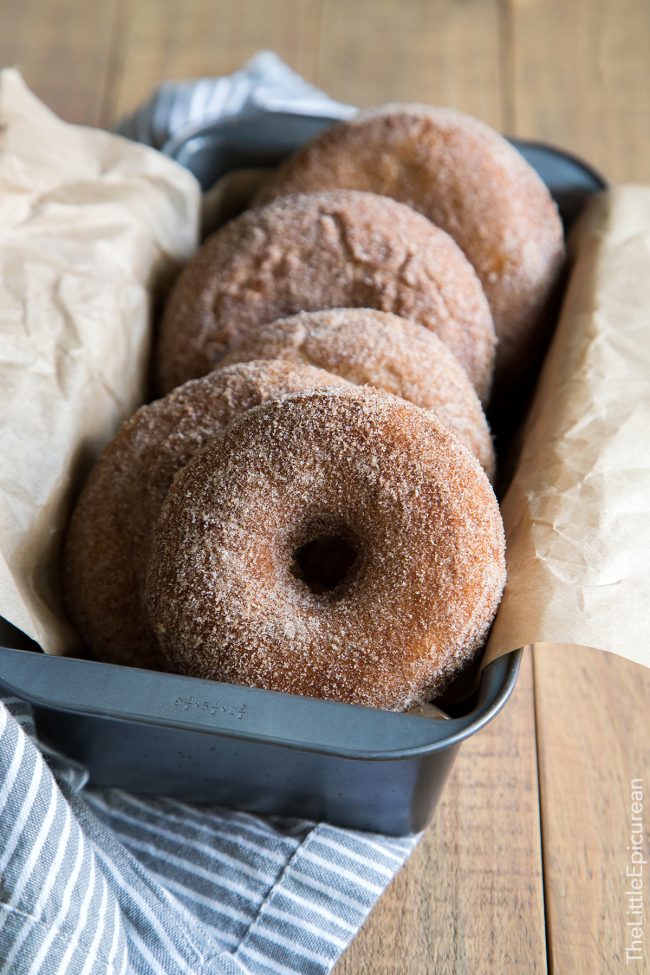 I'm going to Seattle next week to visit my BFF!! Did you know Seattle boasts some pretty impressive doughnuts? There's Top Pot, General Porpoise, The Original Bakery, Daily Dozen, and so much more I'm excited to stumble upon.
There are also a ton of amazing coffee shops, bakeries, and pastries I want to try! I'll be balancing my sugar rush with plenty of running, weights, and cardio since my friend has a gym in her building.
Buttermilk Doughnuts
In the meantime, I'm preparing for my week of doughnut mania with these homemade buttermilk doughnuts. I'm a big fan of doughnuts. There is something so magical and delicious about fried dough with a cup of coffee.
Doughnuts are a socially suitable dessert for breakfast, breakfast for dessert, or anytime snack. I love doughnuts so much, Alex and I served some at our wedding (along with cake and ice cream, of course).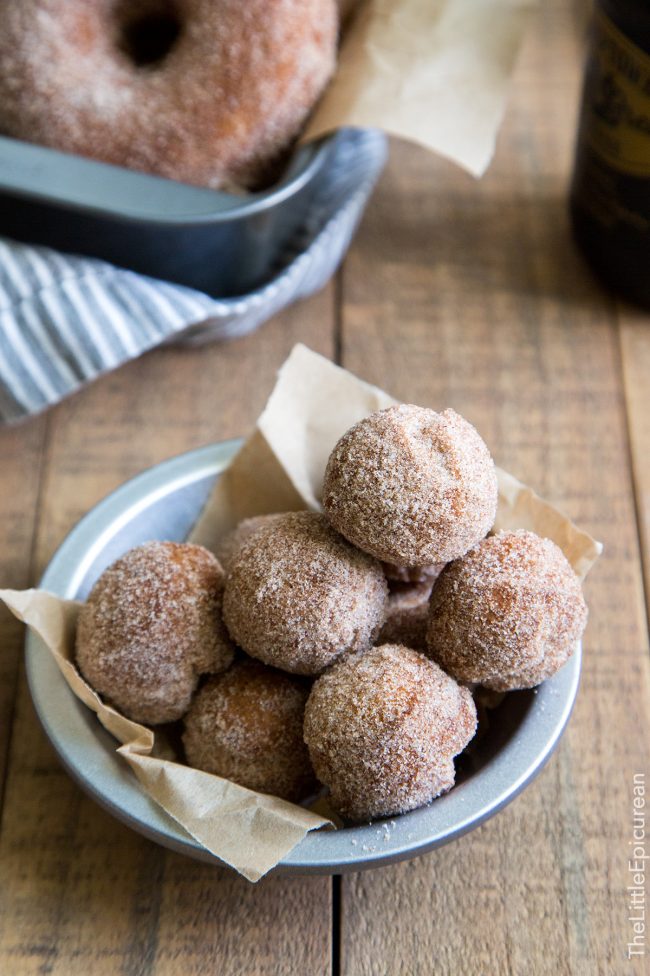 No yeast, no dough resting time
Homemade doughnuts can be quite time consuming, especially yeasted doughnuts. These buttermilk doughnuts are quick and easy to make. No yeast involved and no dough resting time needed.
The dough gets mixed together similar to cookie dough. It is immediately rolled out and stamped into it's iconic shape. Then, it is fried, coated in cinnamon sugar, and eagerly consumed by happy people.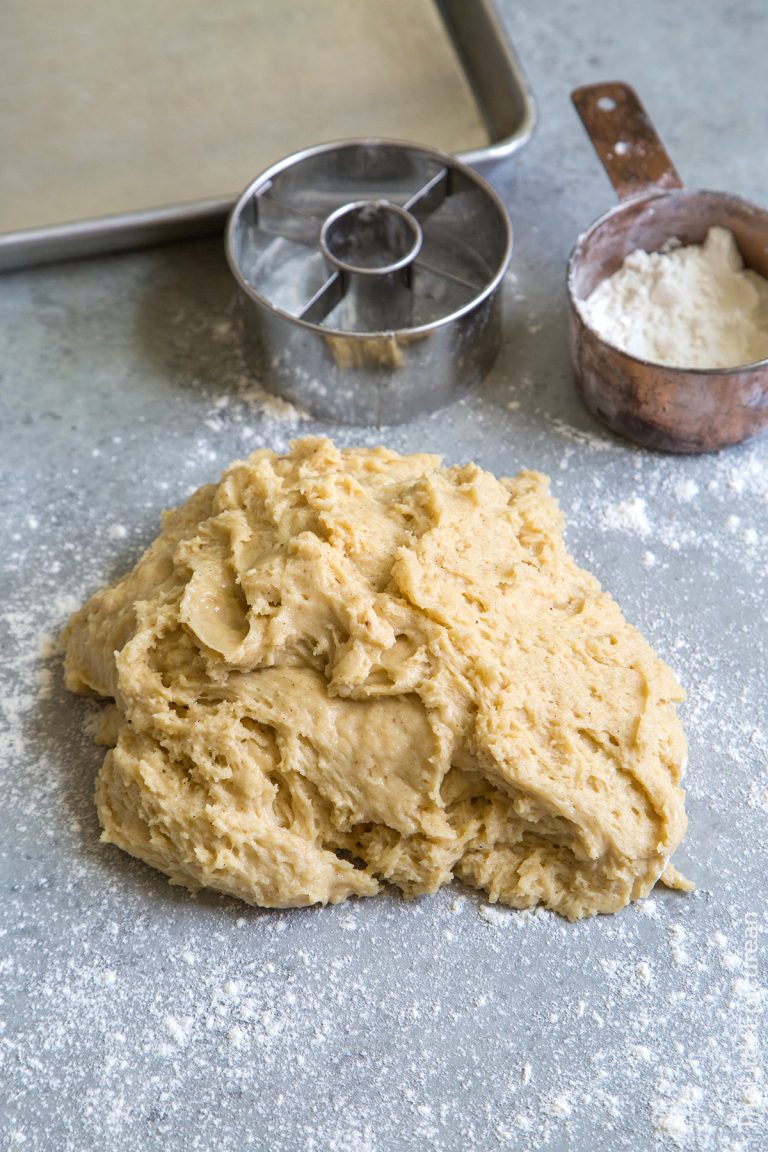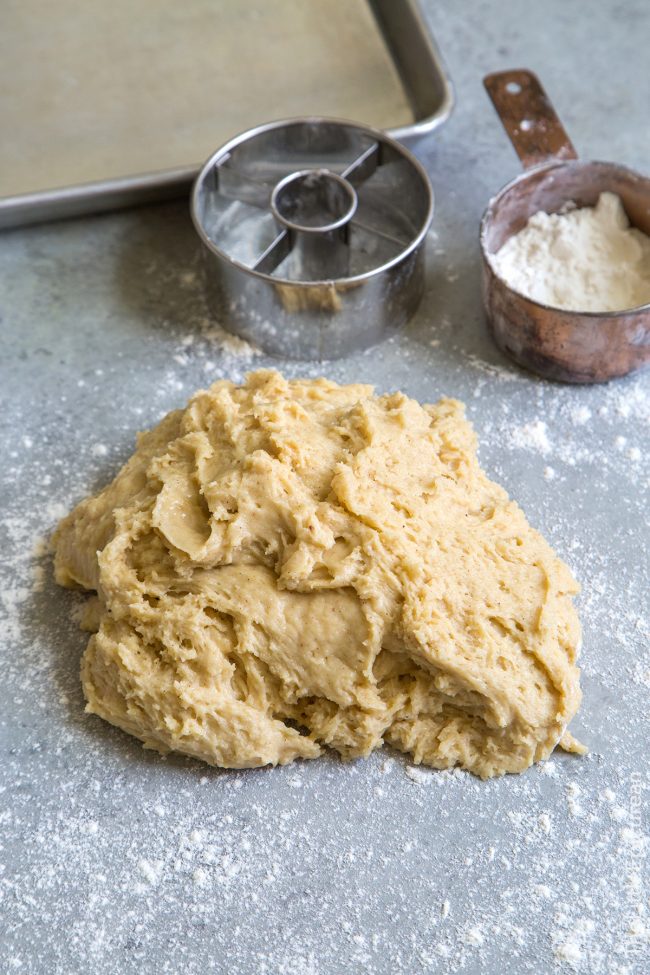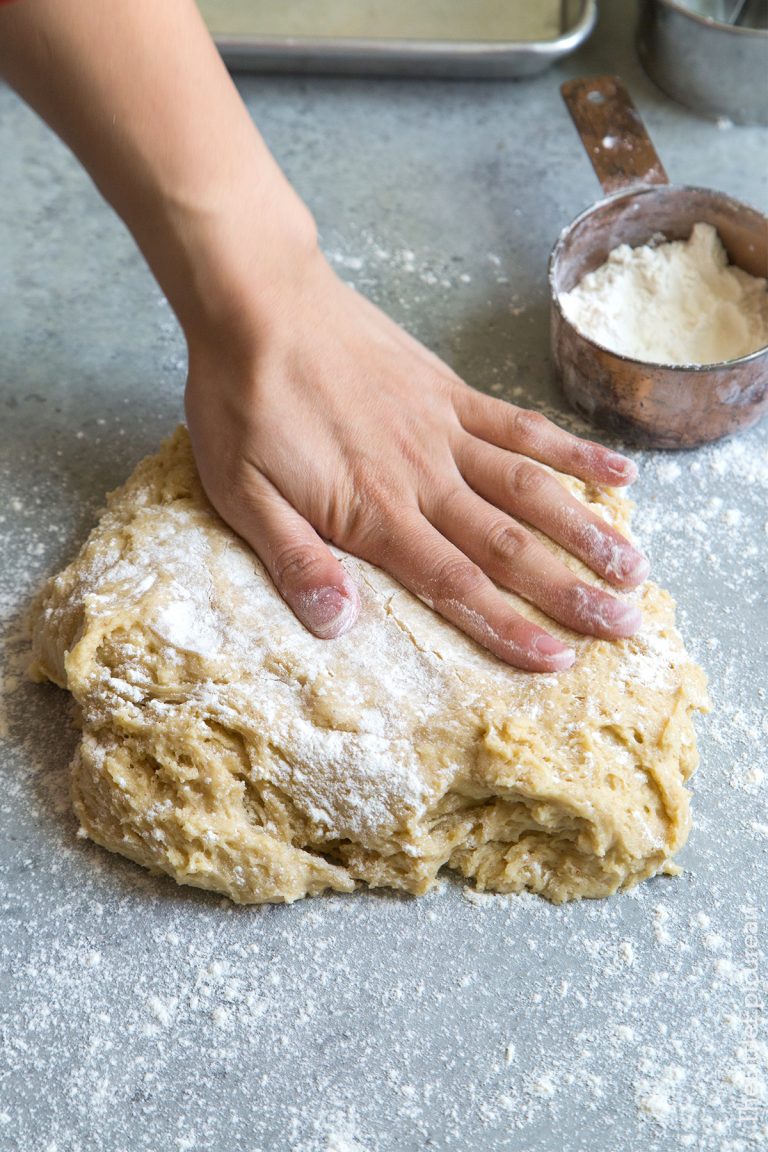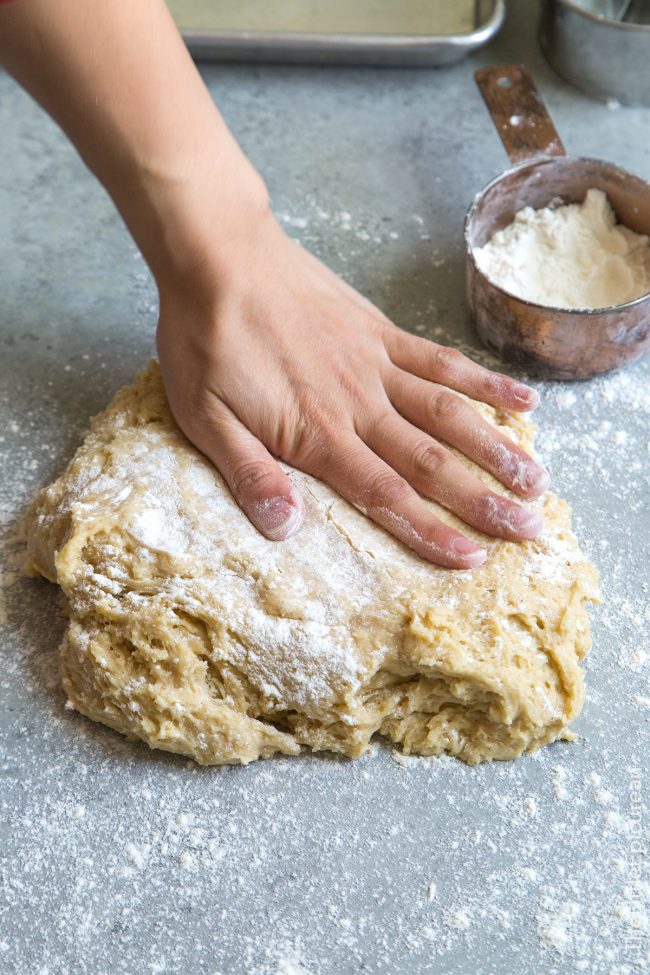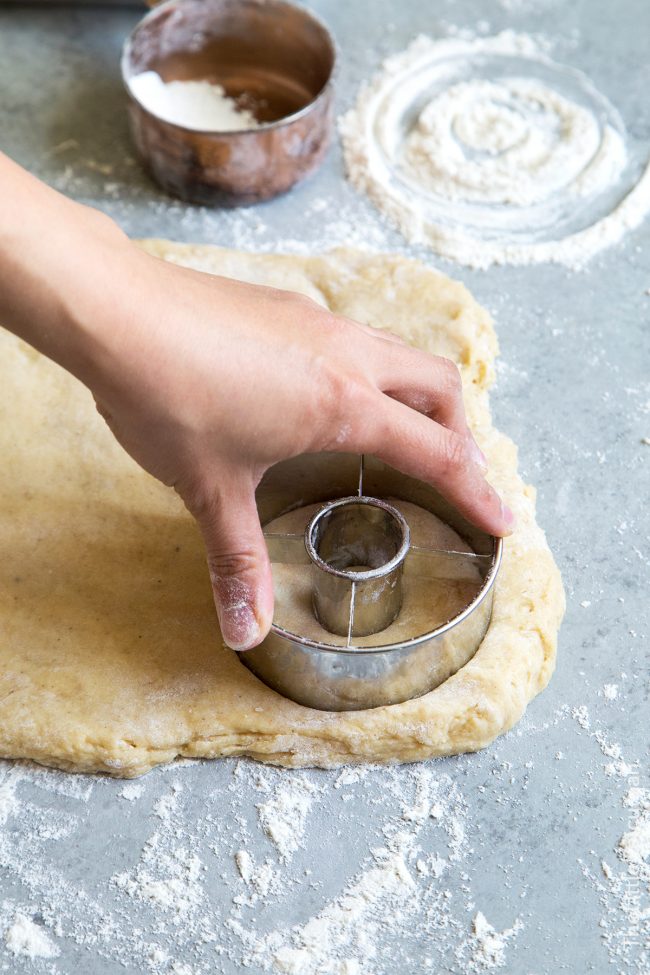 The dough will be rather tacky and sticky. Work on a generously floured surface and make sure to flour your cutter often to prevent sticking. You can use a 3 1/2-inch doughnut cutter like the one shown above, or simply use a 3 1/2-inch round cookie cutter paired with a 1-inch round cookie cutter for the center.
Gather any scrape dough, knead together, and roll out again to punch out additional rounds. Brush off excess flour from the dough before dropping into the hot oil.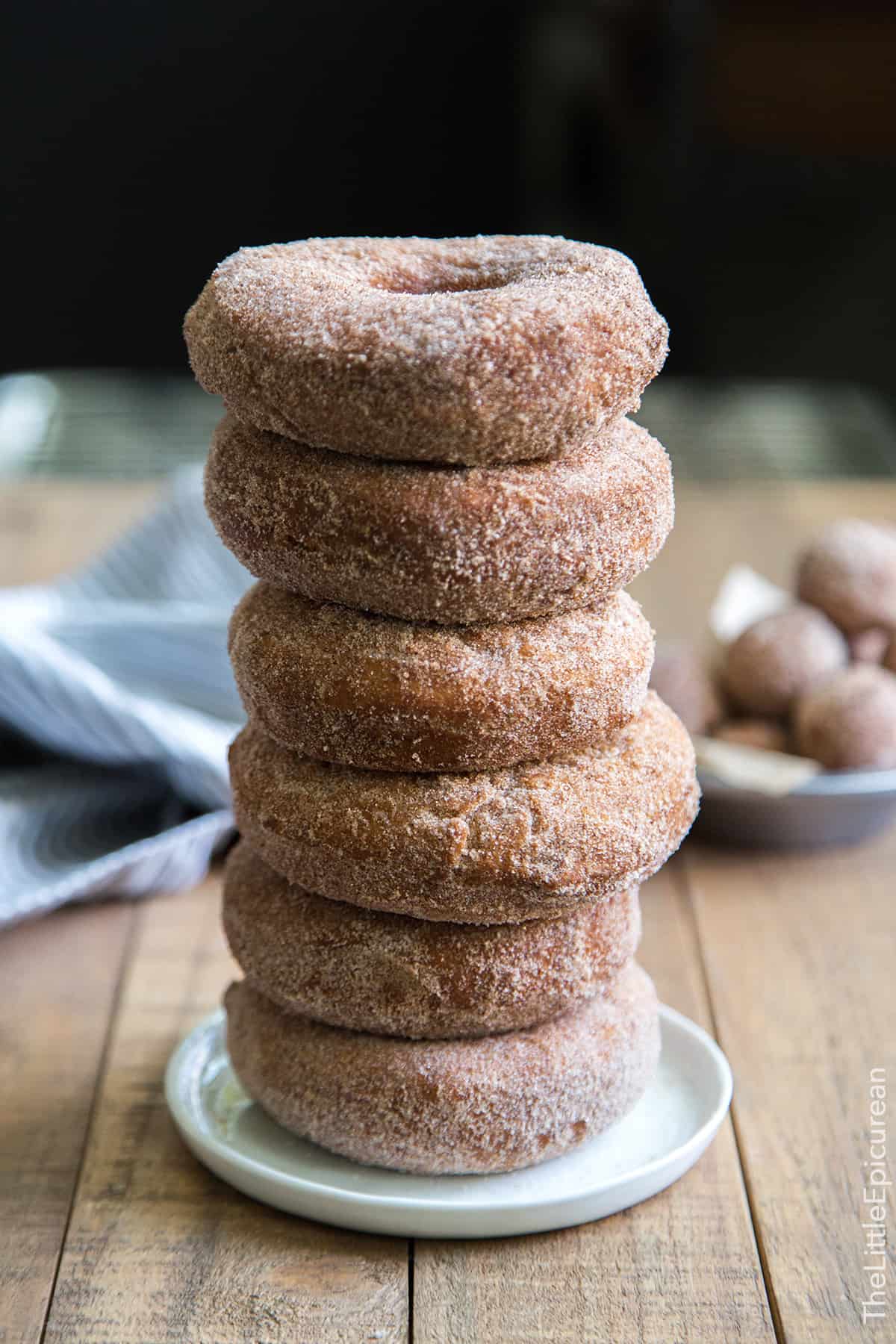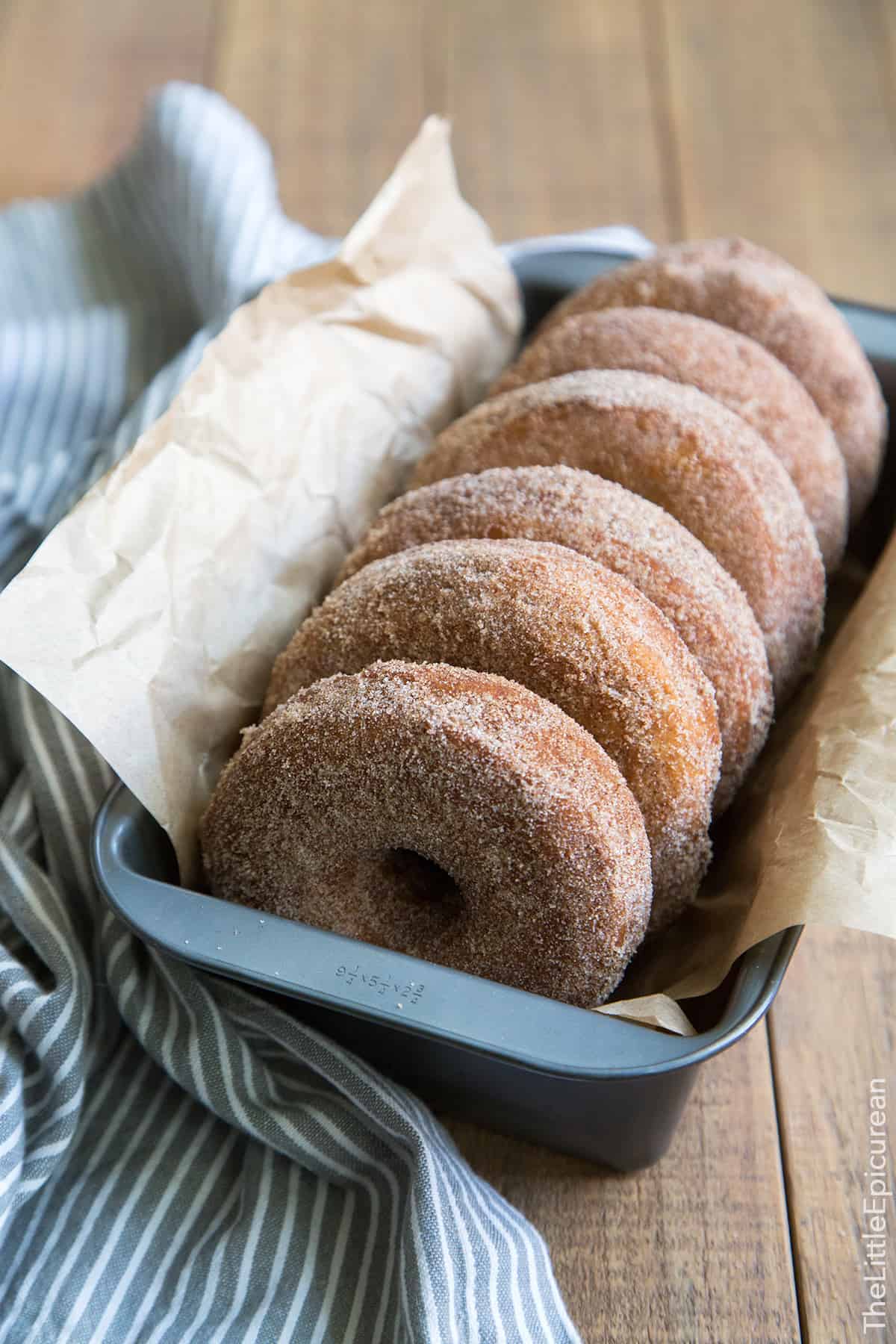 Frying Doughnuts in Shortening vs Oil
The majority of doughnut shops fry their goods using shortening. Shortening results in a crispier exterior and a less greasy doughnut. We could go into the science of why shortening is better for doughnuts, but I'll save that for another time.
For now, let's focus on how easy it is to have homemade buttermilk doughnuts. This is my go-to recipe for lazy weekends (when Alex and I usually spend the entire morning cleaning/vacuuming/tidying-up the house).
The doughnut itself is spiced with ground cinnamon and touch of nutmeg. To make it taste more like doughnut shop doughnuts, you can up the amount of nutmeg. (I prefer more cinnamon than nutmeg.)
If you want to get fancy, you can coat the warm doughnuts in a variety of other toppings. Dip it in melted chocolate, coat it with a simple sugar glaze, or try my recent favorite: powdered peanut butter mixed with pulverized freeze dried raspberries. It makes a fabulous PB&J doughnut!
Buttermilk Doughnuts
Yield: makes 13-15 doughnuts
Ingredients
Dough:
3 1/2

cups

(15 oz/420 grams) all-purpose flour

3/4

cup

(5.25 oz/150 grams) granulated sugar

1/2

teaspoon

baking soda

2

teaspoons

baking powder

1

teaspoon

fine sea salt

1

teaspoon

ground cinnamon

1/2

teaspoon

ground nutmeg

3/4

cup

low-fat buttermilk

1/4

cup

unsalted butter, melted

2

large eggs + 1 large yolk, whisked together

vegetable shortening or vegetable oil, for frying
Cinnamon Sugar Coating:
1

cup

granulated sugar

1 1/2

Tablespoons

ground cinnamon
Instructions
Attach candy thermometer to a large heavy bottomed pot (cast-iron or Dutch oven, preferred). Fill pot about 3-inches deep with shortening or oil. Set over low-medium heat to 375 degrees. Prepare dough while oil heats.

In the bowl of a stand mixer fitted with a paddle attachment, combine 1 cup of flour with sugar, baking soda, baking powder, salt, cinnamon, and nutmeg. Add buttermilk, melted butter, and whisked eggs. Mix on low speed until smooth. Add remaining flour and continue to mix on low speed until thoroughly combined. Scrape down bowl as needed.

Transfer dough to a floured work surface. Dough will be rather sticky. Lightly flour the top of dough and pat or roll dough to a thickness of 1/2-inch. Using a floured 3 1/2-inch doughnut cutter (or round cookie cutters), stamp out doughnuts. Transfer doughnuts and doughnut holes to baking sheet. Gather scrape dough, knead together, and re-roll to stamp out more doughnuts.

Brush off any excess flour from the cut doughnuts. Carefully place about 3-4 doughnuts at a time into hot oil. Do not overcrowd the pot. Cook for 1 minute on each side, until golden in color. Cook doughnut holes for about 45 seconds on each side. Drain cooked doughnuts on wire rack or paper towel lined baking sheet. Keep an eye on candy thermometer and adjust head accordingly to maintain a constant cooking temperature.

While doughnuts are still warm, toss in cinnamon sugar mixture. Enjoy immediately.
Notes
Use a 

candy thermometer

 to maintain proper cooking temperature.
Use this 

3 1/2-inch doughnut cutter

, or a 3 1/2-inch round cookie cutter paired with a 1-inch round cookie cutter.
Frying in shortening with result with a crispier doughnut. Cooked doughnut will also feel less greasy than oil fried doughnuts.
RECIPE SLIGHTLY ADAPTED FROM 

BAKING ILLUSTRATED