Roasted garlic is sweeter and milder than raw garlic. Toast up some roasted garlic bread to enjoy with rose wine this summer season.
This post was sponsored on behalf of Louis Jadot via One2One Network. As always, all opinions stated are my own. 
With spring in full bloom and summer on the way, it's rosé time! I'm all about #RoséAllDay, #RoséYesWay, #SundayRosé, and every other hashtag associated with love for rosé wines.
Rosé wines get their iconic pink-blush color from the grape skins.
My younger self fell in love with their pretty hues. My older, wiser self falls in love with rosés each summer as I learn more about the unique characteristics and flavor profiles of different rosé wines.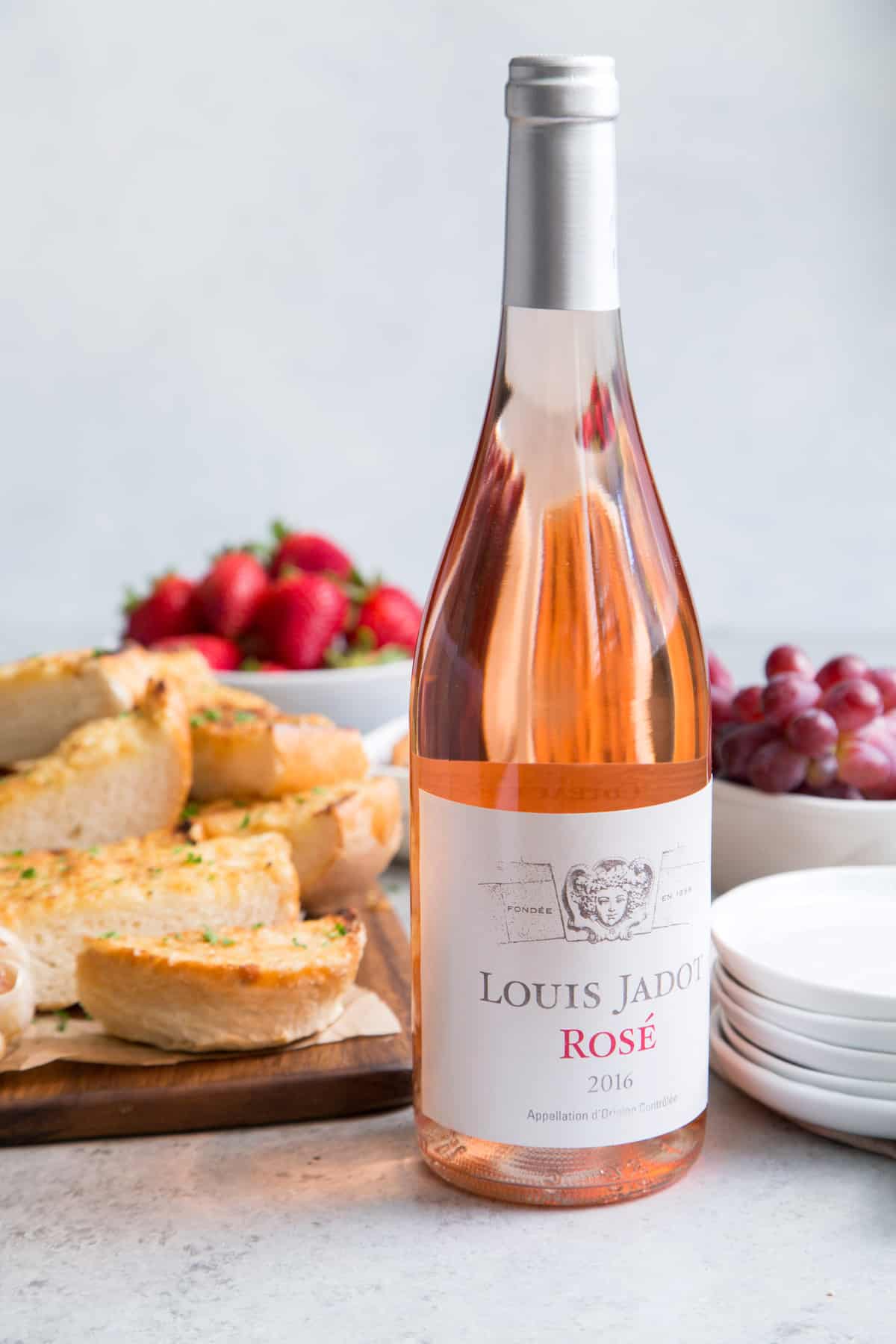 Louis Jadot Rose Wine
You have probably heard of Louis Jadot before. They're the #1 French wine in the United States and this year their introducing their French rosé! Today I'm sharing a super easy and deliciously savory recipe to pair with Jadot Rosé.
This rosé is floral and fruity with notes of red currants and raspberries. It's mellow enough to easy drinking on it's on, but it's even better when paired with certain foods.
It stands up really well against zesty or spicy foods (think Thai food!).
But most of all, it's perfect with picnic foods like grilled vegetables, charcuterie and cheese boards, pasta salads, and all things GARLIC!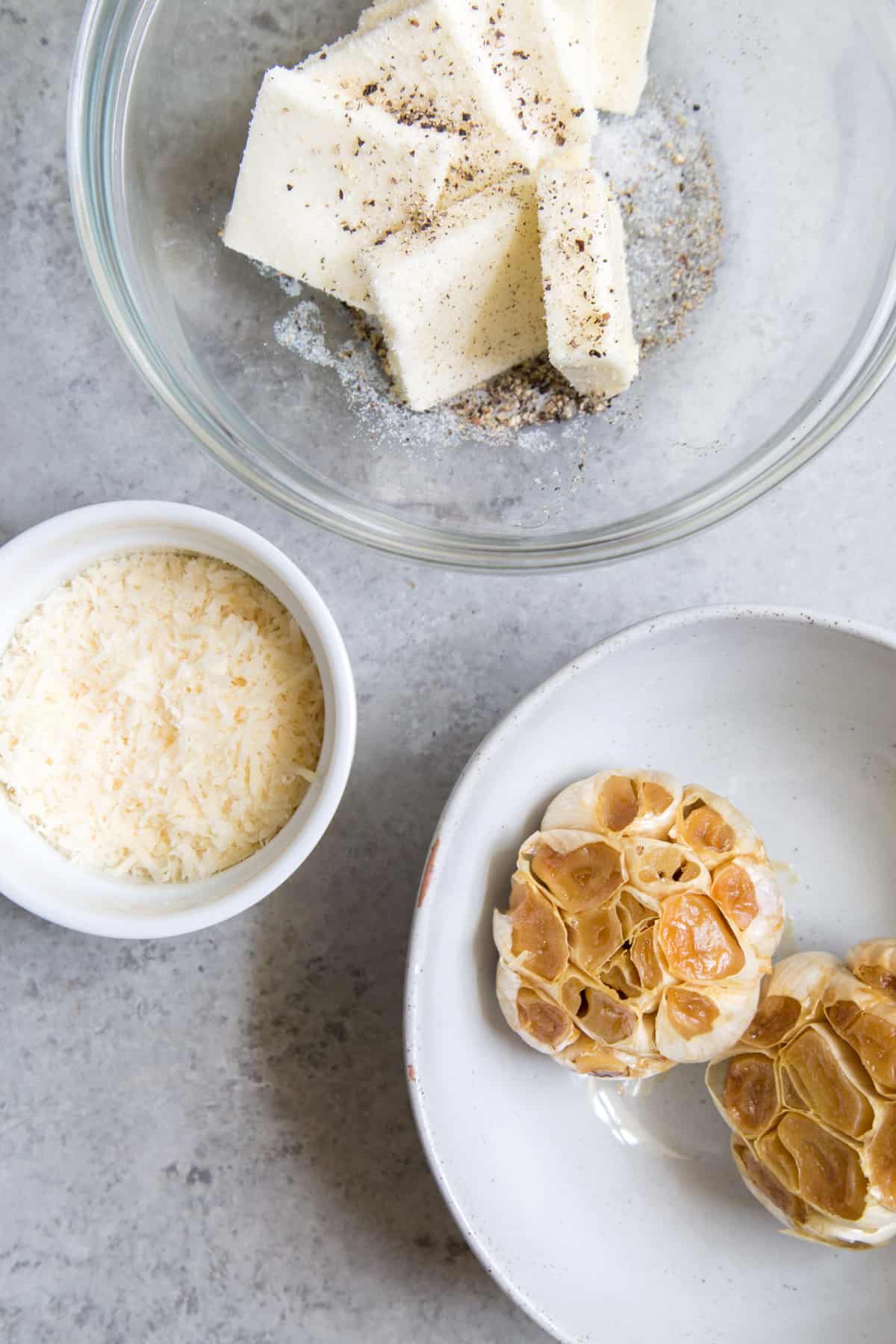 Roasted Garlic Bread
This roasted garlic bread is life. It's one of my favorite things to serve at parties and gatherings.
Garlic bread can scare off people (bad breath, strong flavors, etc), but roasted garlic bread brings everyone to the table.
Roasted garlic smells amazing. It's slightly sweeter and milder in flavor compared to raw garlic.
Roasted garlic mixed with softened butter and simply seasoned with salt, black better, and a touch of parmesan cheese is heavenly. T
his roasted garlic bread is terrific as an appetizer to serve alongside a chilled bottle of Jadot rosé. Add some roasted almonds, fresh strawberries and grapes, and call it a party.
(For more hearty meals, this roasted garlic bread is wonderful with a bowl of bowl of fettuccine alfredo or some shrimp scampi!)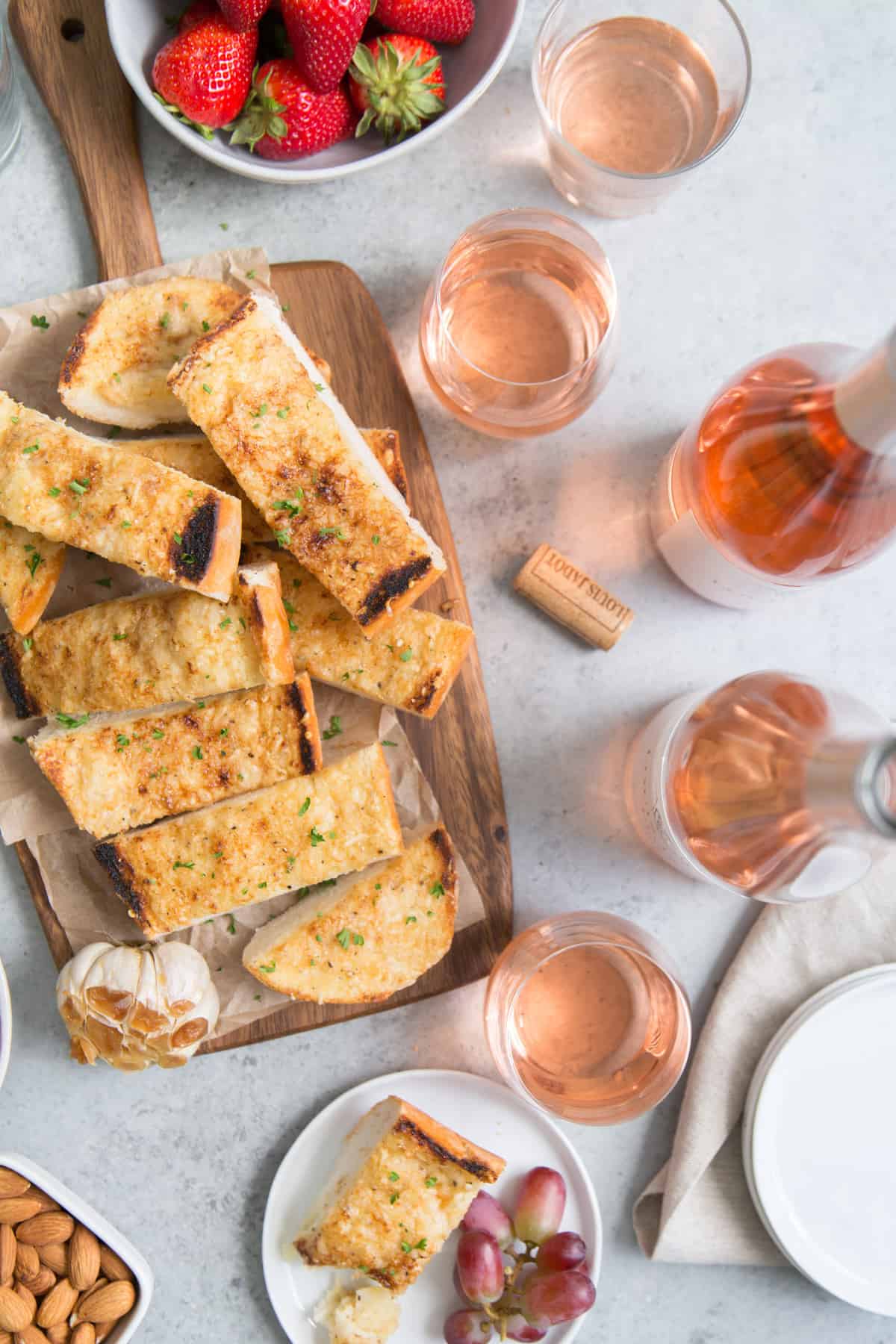 Get ready for dining al fresco and basking in the warm weather with friends and family! Grab a few bottles of Jadot rosé and enjoy!
Roasted Garlic Bread
Yield: serves 4-6 as an appetizer
Servings:
6
(as an appetizer)
Ingredients
2

large heads of garlic

olive oil, for drizzling

1

pound

loaf French bread, or Italian bread

1/2

cup

unsalted butter, softened

1/2

teaspoon

fine sea salt

1/4

teasppon

ground black pepper

4

Tablespoons

grated parmesan cheese

chopped fresh parsley, to garnish
Instructions
Roasted Garlic:
Preheat oven to 400 degrees F.

Peel the papery outer layers of garlic head (bulb) until the cloves are exposed. Using a sharp knife slice off about 1/2-inch from the top of the cloves to expose the garlic. You may have to angle your knife to expose the cloves on the outside.

Place garlic heads in an oven safe pan (muffin tin or ramekin work great). Lightly drizzle a olive oil over each garlic head. Rub olive oil over each exposed garlic clove. Cover garlic heads with aluminum foil.


Bake for 30-40 minutes until the garlic cloves can be easily pierced with a fork. Allow garlic to cool. Once garlic is cool enough to handle, extract the roasted garlic by squeezing the bulb.

Roasted Garlic Butter:
In a medium bowl, combine softened butter, extracted roasted garlic, salt, black pepper, and 2 tablespoons of grated parmesan cheese. Mix until smooth.

Assembly:
Slice French bread in half horizontally. Place bread cut side up on a baking sheet. Evenly spread roasted garlic butter over bread. Sprinkle remaining 2 tablespoons of grated parmesan cheese over bread.

Set buttered bread until broiler for 90 seconds to 2 minutes until butter has melted and bread is lightly toasted. Allow to cool for 3-5 minutes. Slice bread using a serrated knife. Garnish with chopped parsley. Enjoy warm.
Notes
Store leftover roasted garlic bread in an airtight container in the fridge for up to three days. Reheat in a toaster oven.
All images and text ©The Little Epicurean