Update classic oatmeal cookies with dried figs and chocolate chunks. These oatmeal fig cookies will soon become a holiday family favorite.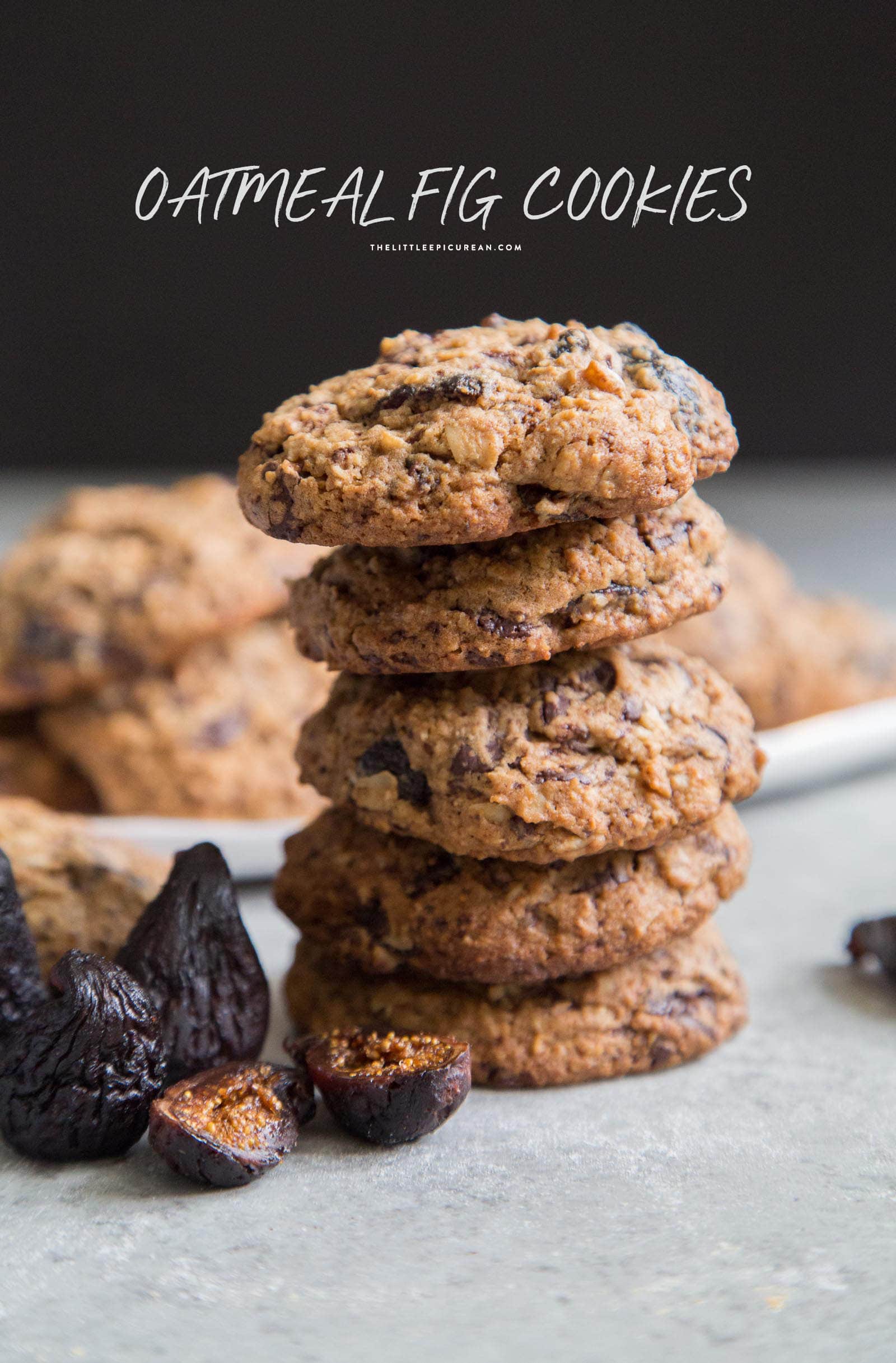 Move over oatmeal raisin.  These oatmeal fig cookies are my new favorite oatmeal cookie.
Last weekend, I had the opportunity to visit a fig farm with Valley Fig Growers. I learned so much about how figs are grown, harvested, and distributed in California.
It was an eye opening trip that definitely deepened my appreciate for farmers. I am a BIG fan of figs. (See: fig prosciutto pizza, caramel fig chocolate cake, fig tart with honey and pistachio, caramelized fig ice cream)
Be it fresh figs, dried figs, or fig jam, I want figs.
While I am perfectly happy eating dried figs as is…the holidays are coming and I need to step up my cookie game. What better way to kick off the fall baking season with a batch of soft and chewy oatmeal fig cookies.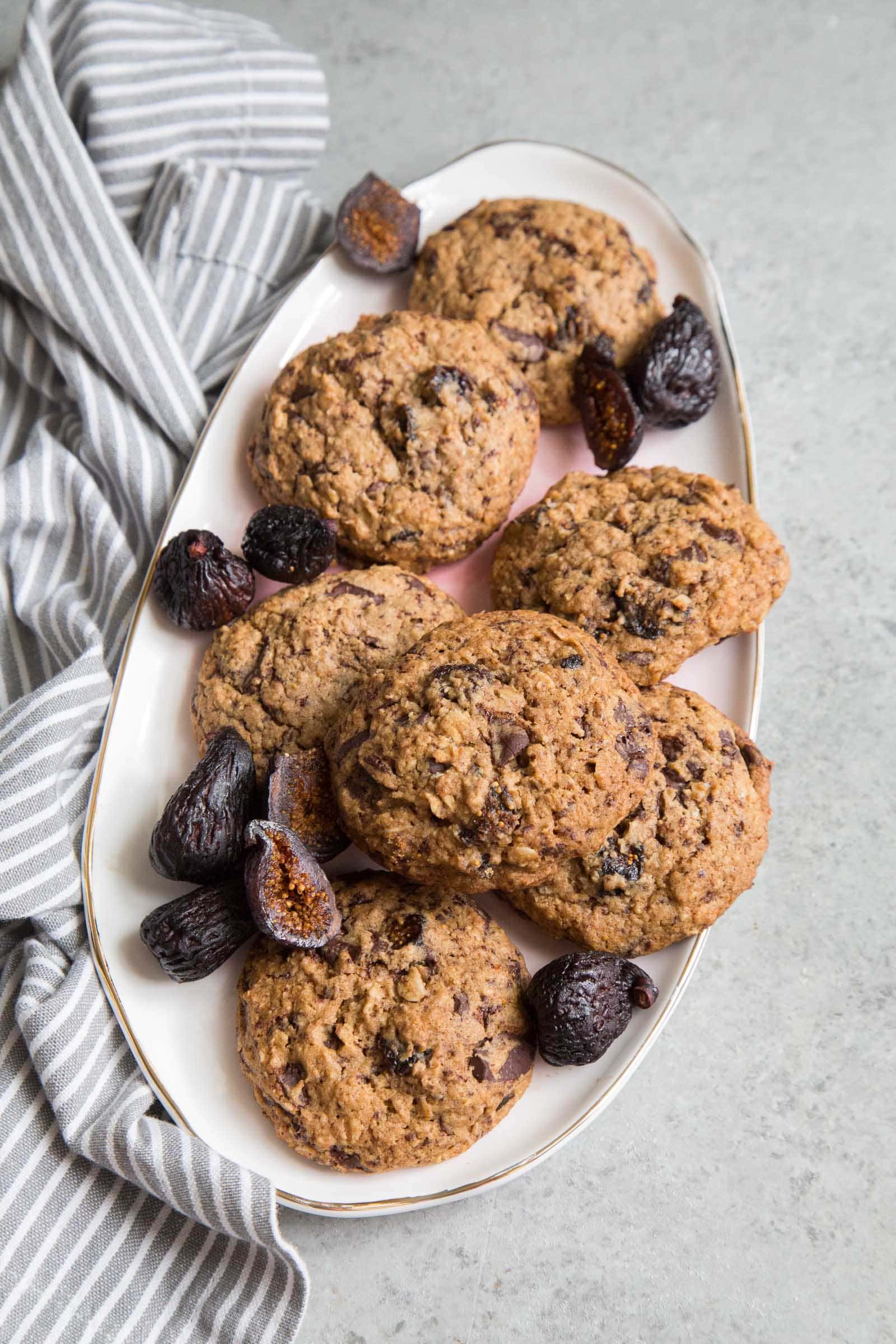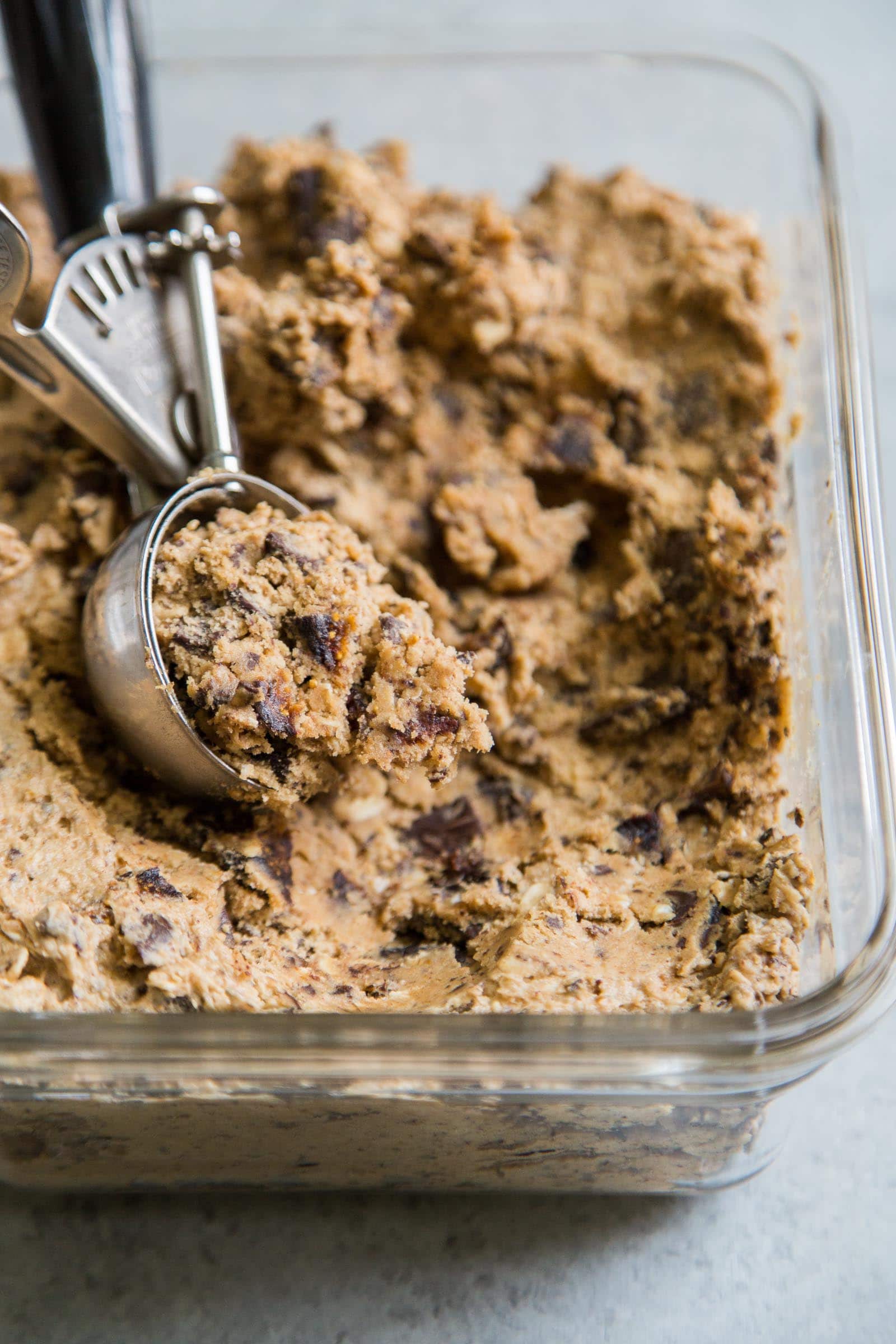 soft and chewy oatmeal fig cookies
In my opinion, dried figs are so much more flavorful than raisins. The subtle sweetness of dried figs pairs wonderfully with dark chocolate (as I learned from devouring this bar of black fig chocolate).
These aren't your average oatmeal cookies. Instead of simply folding in rolled oats in the cookie dough, oats are also ground into a flour and mixd with the dry ingredients.
Since oats tend to absorb more moisture than flour, I used a combination of butter and coconut oil to ensure these cookie remain soft and chewy even days after baking.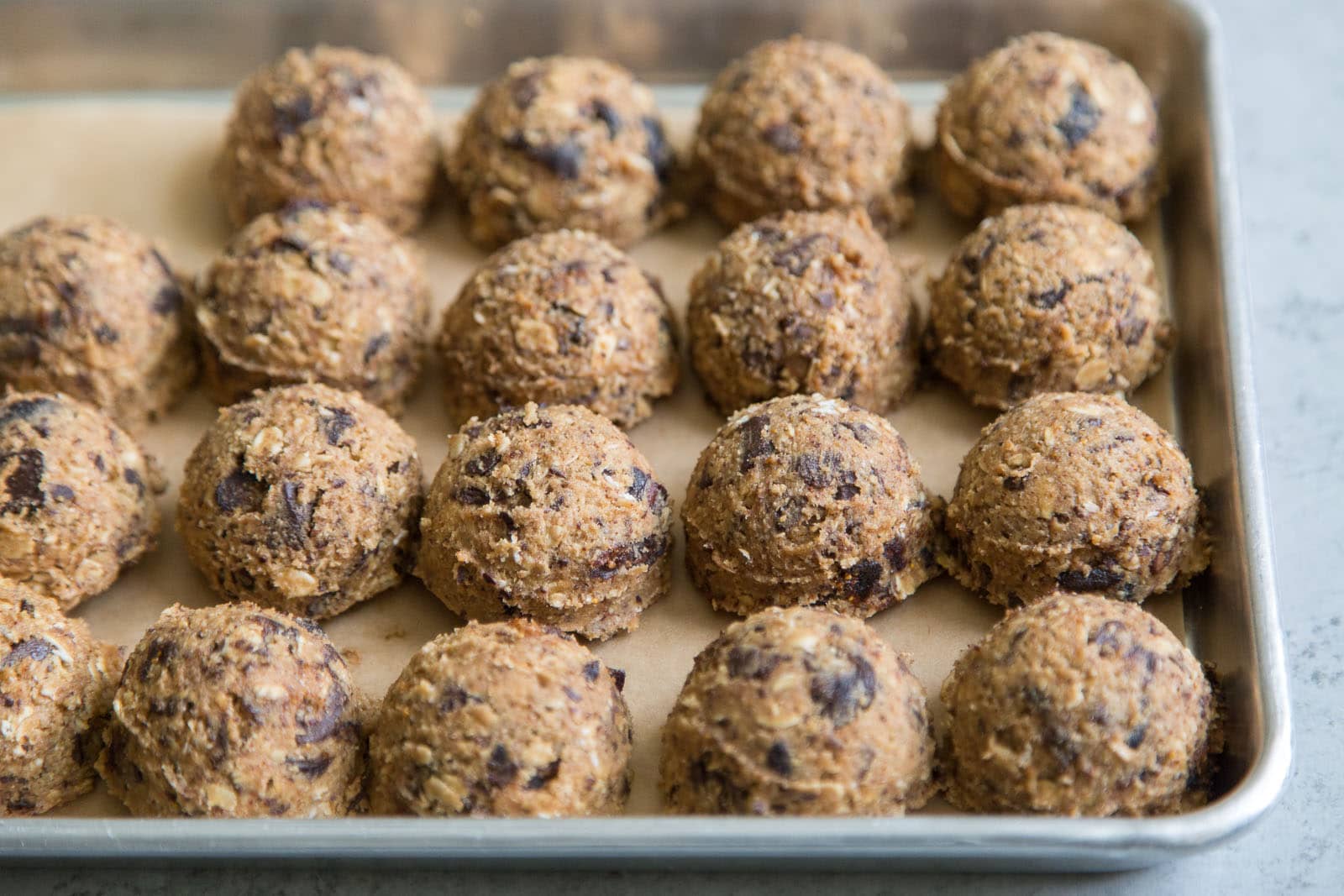 Word of caution. These cookies do require a bit of patience and planning. The mixed dough requires 8-12 hours of chill time in the fridge before they can be scooped and baked. The cookie dough will be rather wet and soft upon initially mixing. It will thicken and stiffen up as it chills in the fridge.
Good things come to those to wait. After the overnight chilling, you will be rewarded with these delicious oatmeal fig cookies. Enjoy them for breakfast, snack, or dessert!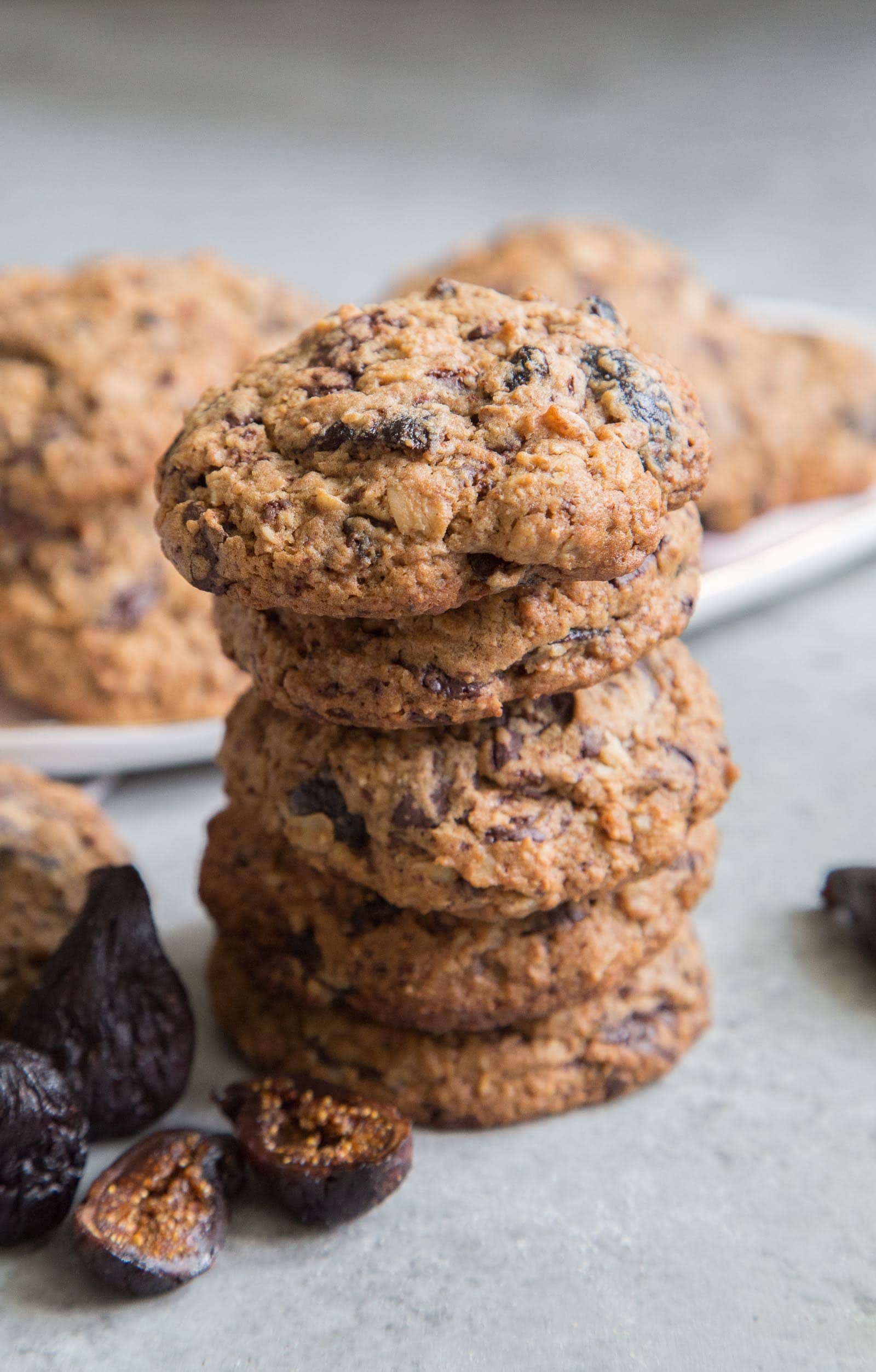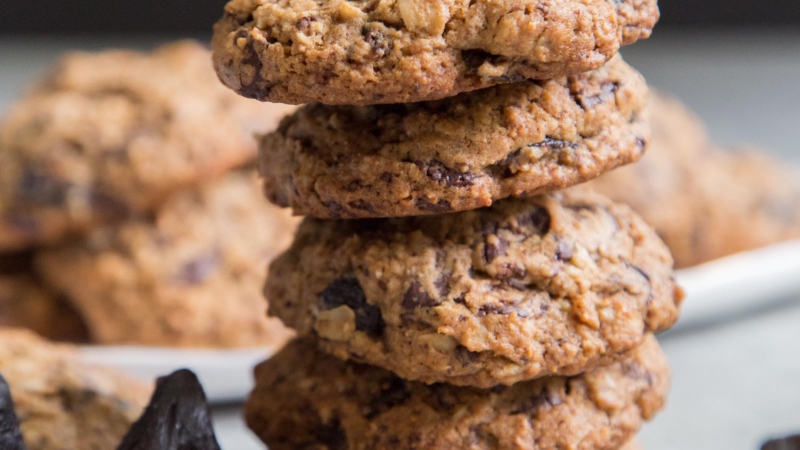 Oatmeal Fig Cookies
Update classic oatmeal cookies with dried figs and chocolate chunks. These oatmeal fig cookies will soon become a holiday family favorite.Yield: makes 22 cookies
Ingredients
1 ¾

cups

old-fashioned rolled oats

1

cup

all-purpose flour

½

teaspoon

kosher salt

½

teaspoon

baking soda

½

teaspoon

baking powder

¾

teaspoon

ground cinnamon

½

cup

(4 oz) unsalted butter, softened

2

Tablespoon

coconut oil

¾

cup

light brown sugar, packed

¼

cup

granulated sugar

1

Tablespoon

molasses

2

large eggs, room temperature

6

oz

72% dark chocolate chunks

6

oz

chopped dried mission figs
Instructions
Take 1 cup of rolled oats. Pulse in food processor or blender until mixture resembles flour. Place in a large bowl. Whisk in flour, salt, baking soda, baking powder, and cinnamon. Set aside.

In the bowl of a stand mixer fitted with a paddle attachment, beat butter and coconut oil until smooth. Add brown sugar, sugar, and molasses. Mix until well incorporated. Scrape down bowl as needed. Add eggs and mix until combined.

Add dry flour mixture to mixing bowl. Mix on low speed until there are no longer any dry streaks of flour. Fold in remaining ¾ cup rolled oats, chocolate chunks, and dried figs. Transfer mixture to an airtight container and allow to chill in the fridge overnight (8-12 hours). Cookie dough will be very soft and wet. It will thicken and stiffen as it chills. 

Preheat oven to 350°F. Use a size 24 scoop to portion out cookie dough. Place cookie balls at least 2-inches apart on a parchment lined baking sheet. bake for 12-14 minutes until edges of cookies are set. Allow cookies to cool on baking sheet for 5-8 minutes before transferring to wire rack to cool to room temperature. Store cooled cookies in an airtight container for up to 5 days.