This post contains a ton of images. Scroll down to the bottom of the post for vendor credits. Part One can be found here.
Alex and I met in the small town of St. Helena in Napa Valley. We were both students at the Culinary Institute of America. We immediately bonded over our love of our hometown (Los Angeles), addiction to In-N-Out burgers, and our compatible sense of humor.
Cocktail Hour and Wedding Reception: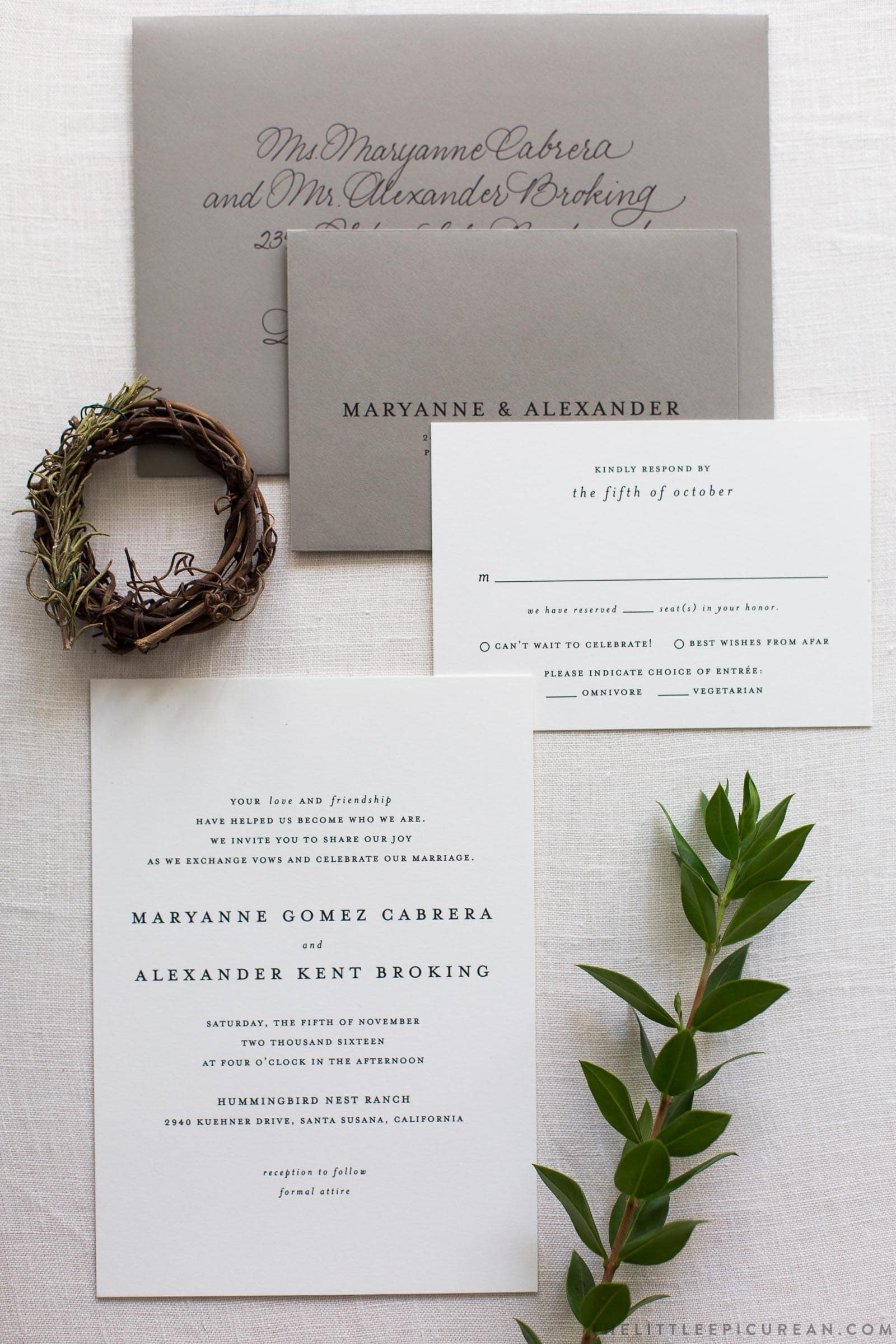 Christy of Orange Blossom Special Events designed our invitations and Calligraphy Katrina addressed the envelopes with her beautiful script.
Naturally, food was one of the most important aspects of our reception. We spent a great amount of time crafting the perfect menu (which you'll find as you scroll down).
Contemporary Catering handled all of our food. During cocktail hour, we had passed hors d'oeuvres consisting of braised beef short ribs sliders on mini brioche buns and ahi tuna tartar served on cucumber medallions topped with yuzu kosho.
But the major highlight and focal point of cocktail hour was our burrata bar. YES. A BURRATA BAR!
We had fresh burrata Buffala mozzarella with suspending orbs containing a variety of salts (Maldon, Alderwood smoked salt, bacon salt) and sauces (basil pesto, salsa verde, currant-pinenut relish).
The table also had fresh tomatoes as well as oven blistered tomatoes, pancetta meatballs, braised bitter greens, prosciutto, soppresata, and more.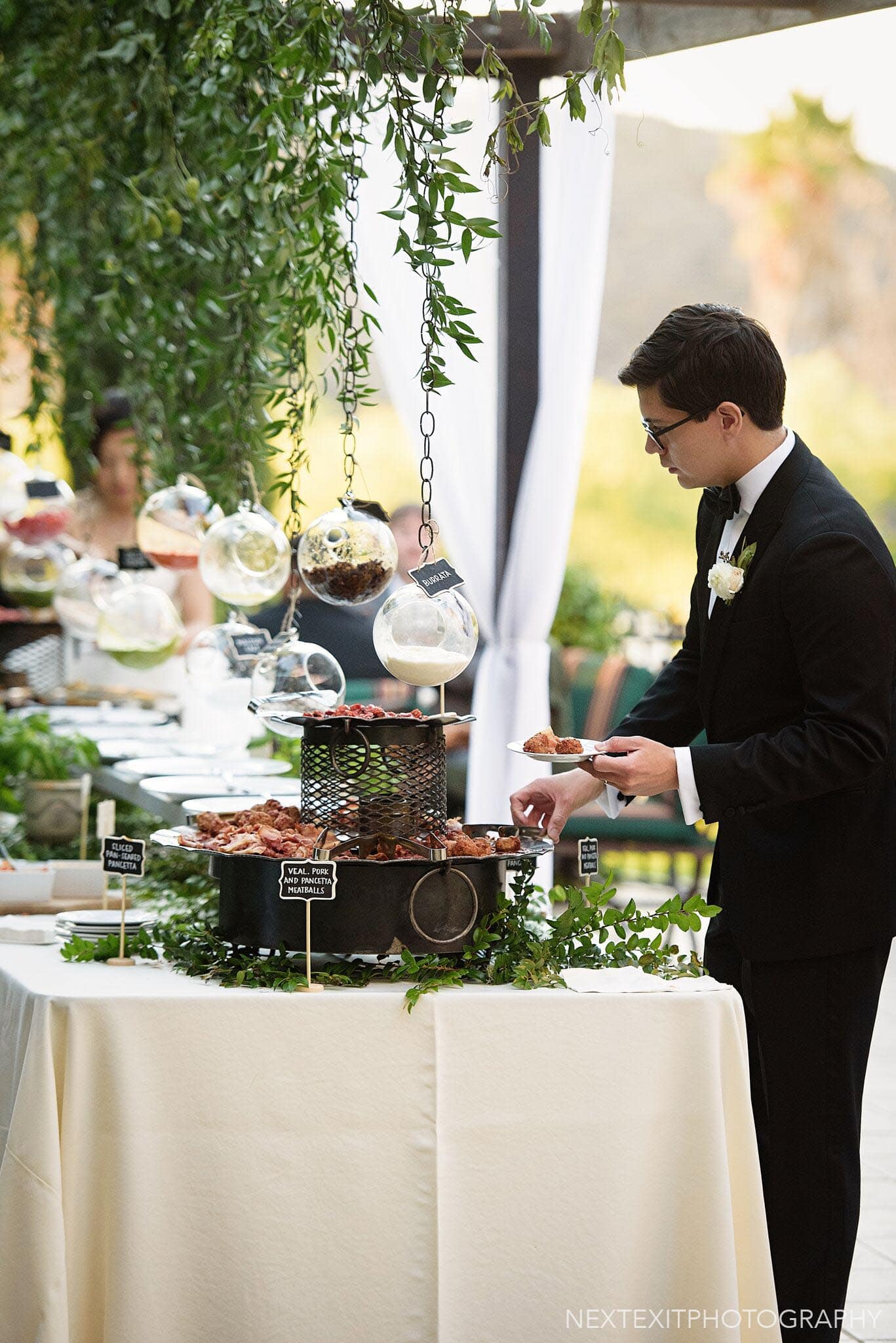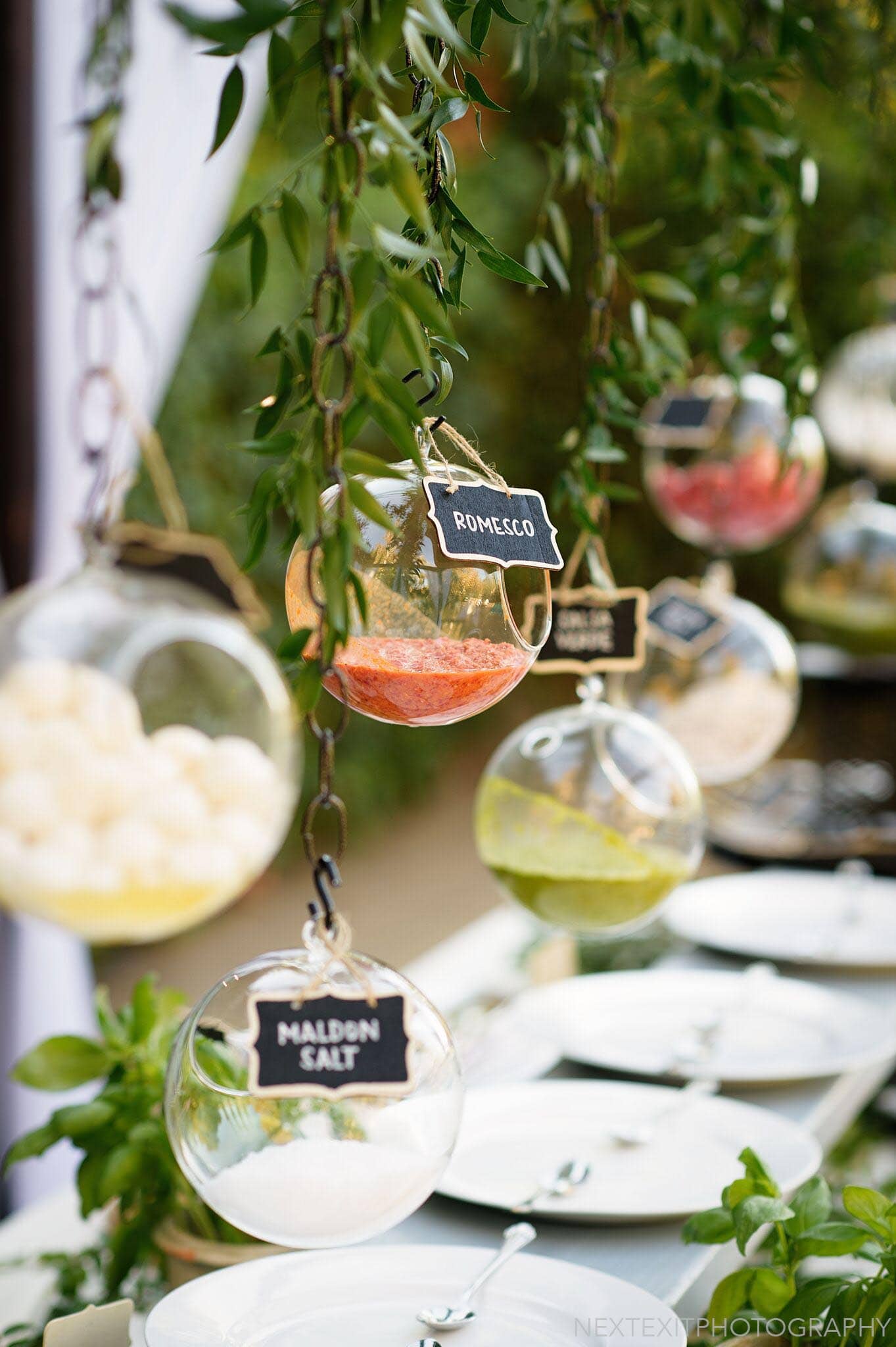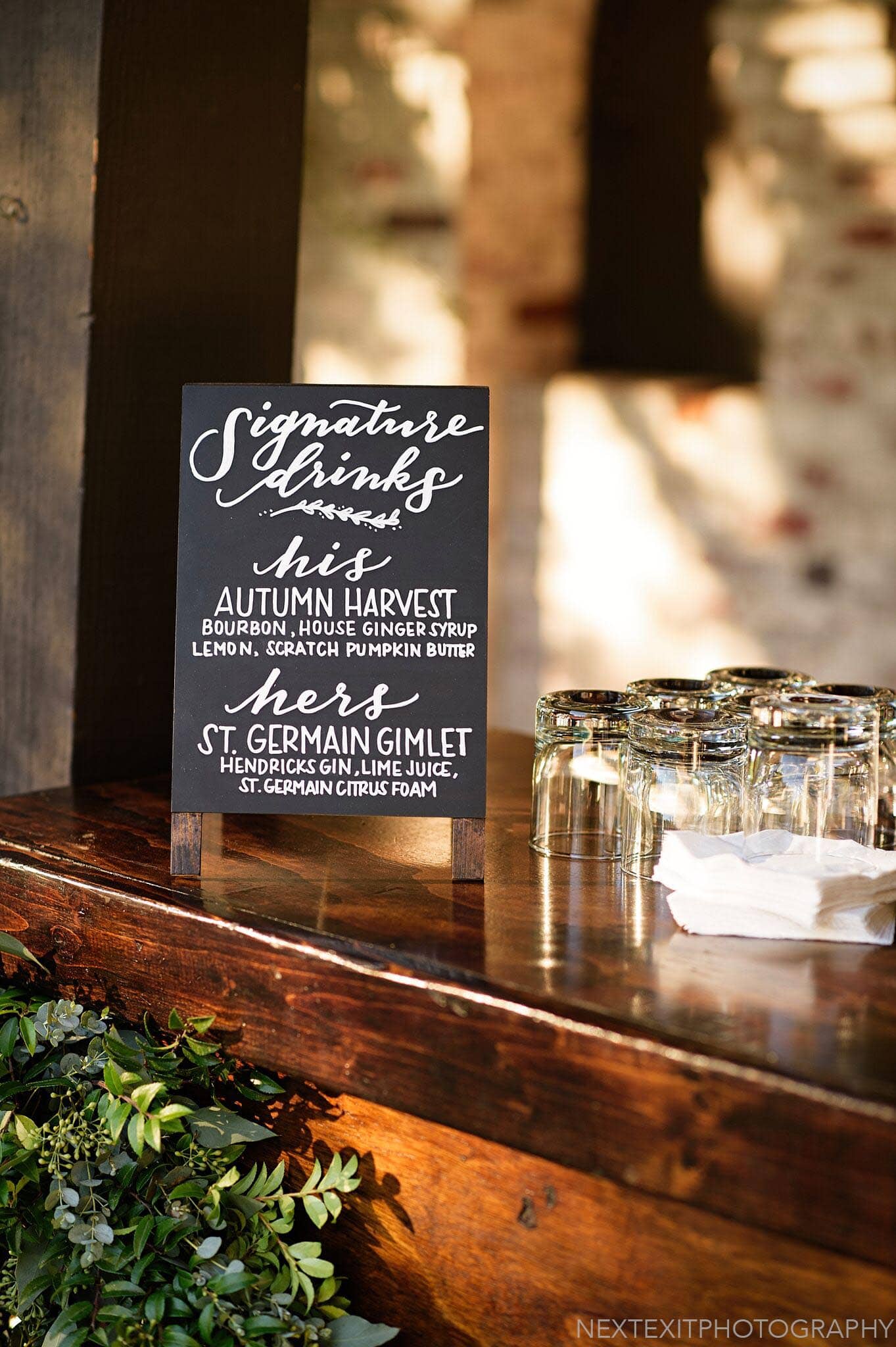 We worked with Mama's Medicine to create our signature cocktail drinks. The Autumn Harvest for Alex and the St. Germain Gimlet for me. Signage by Orange Blossom Special Events.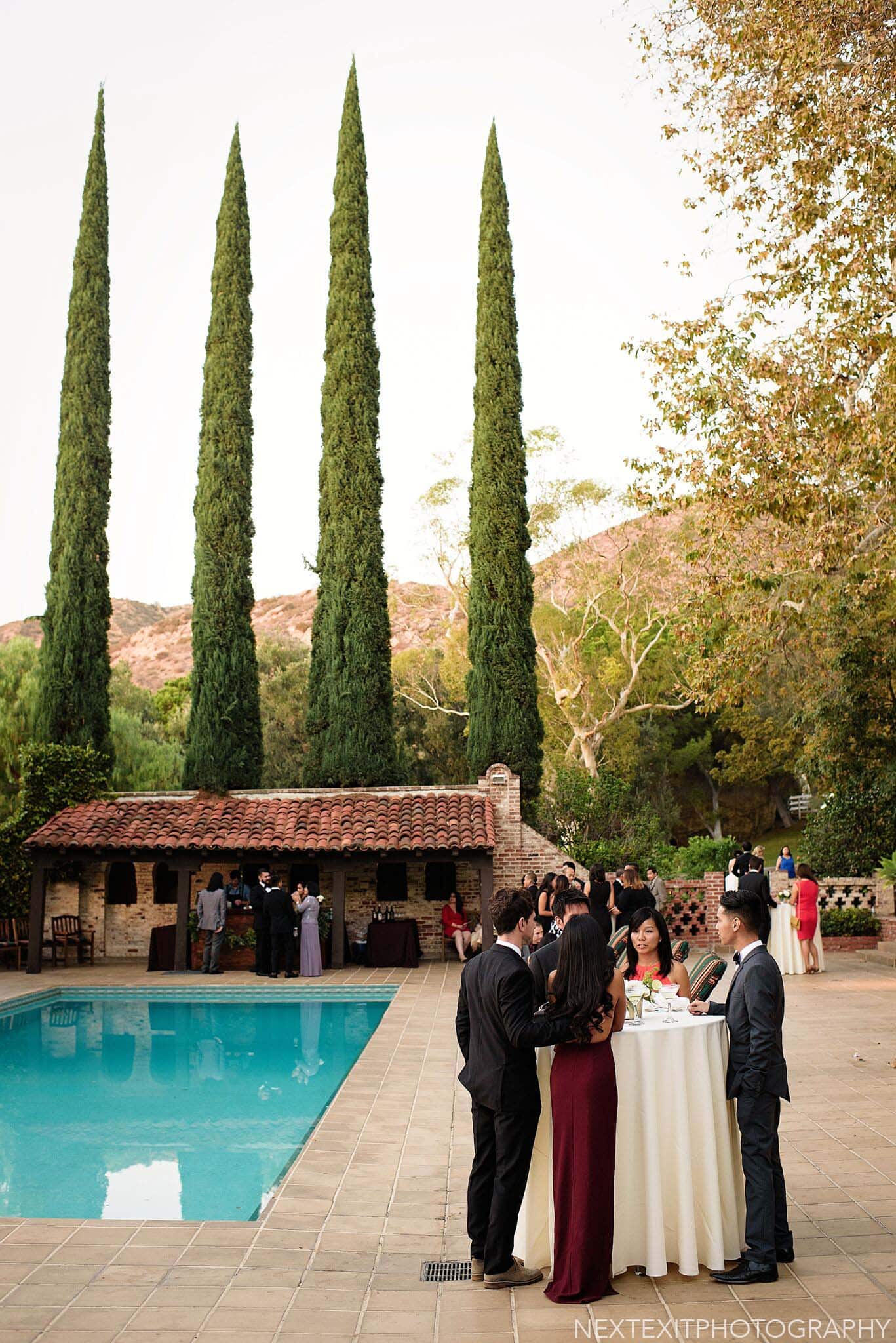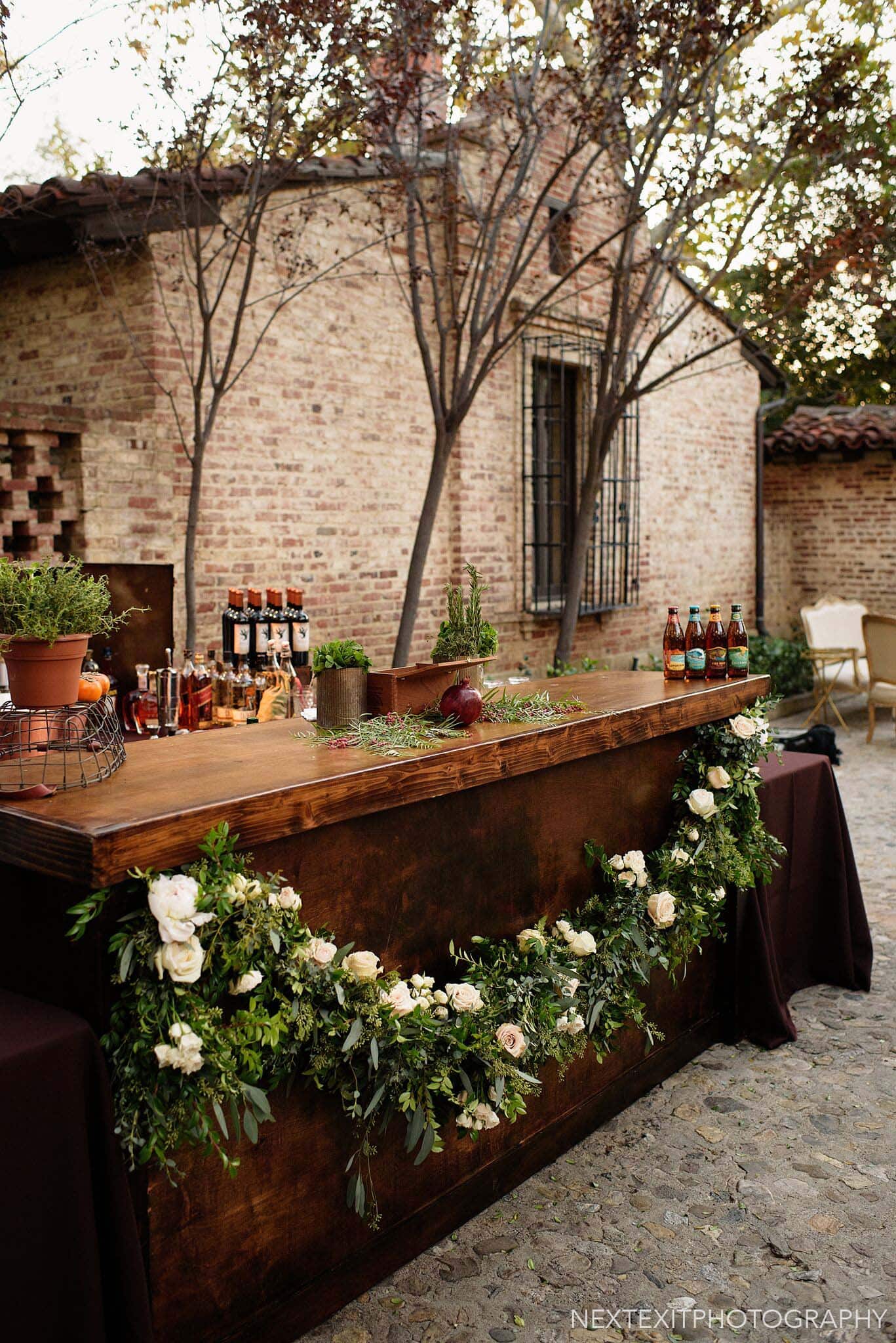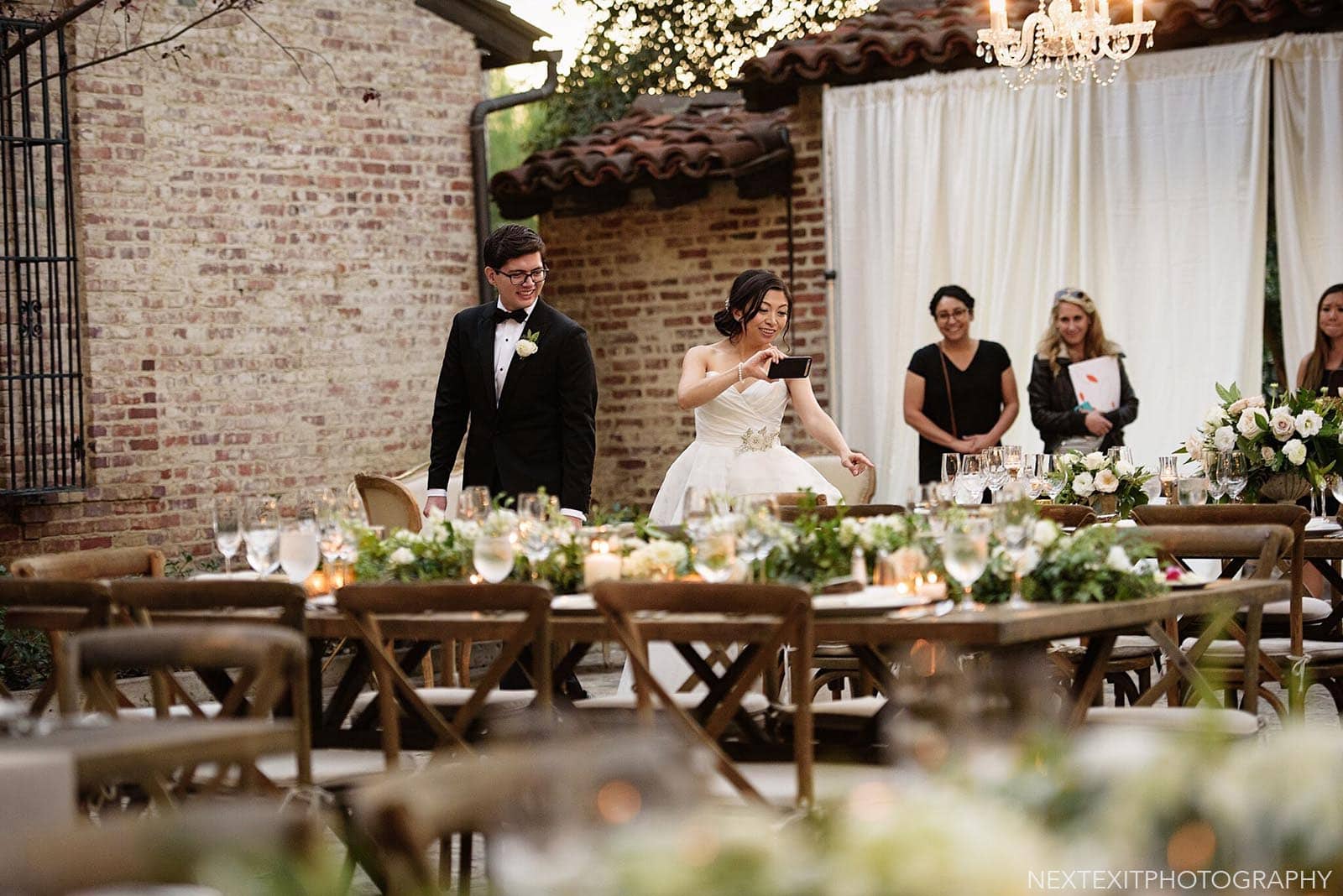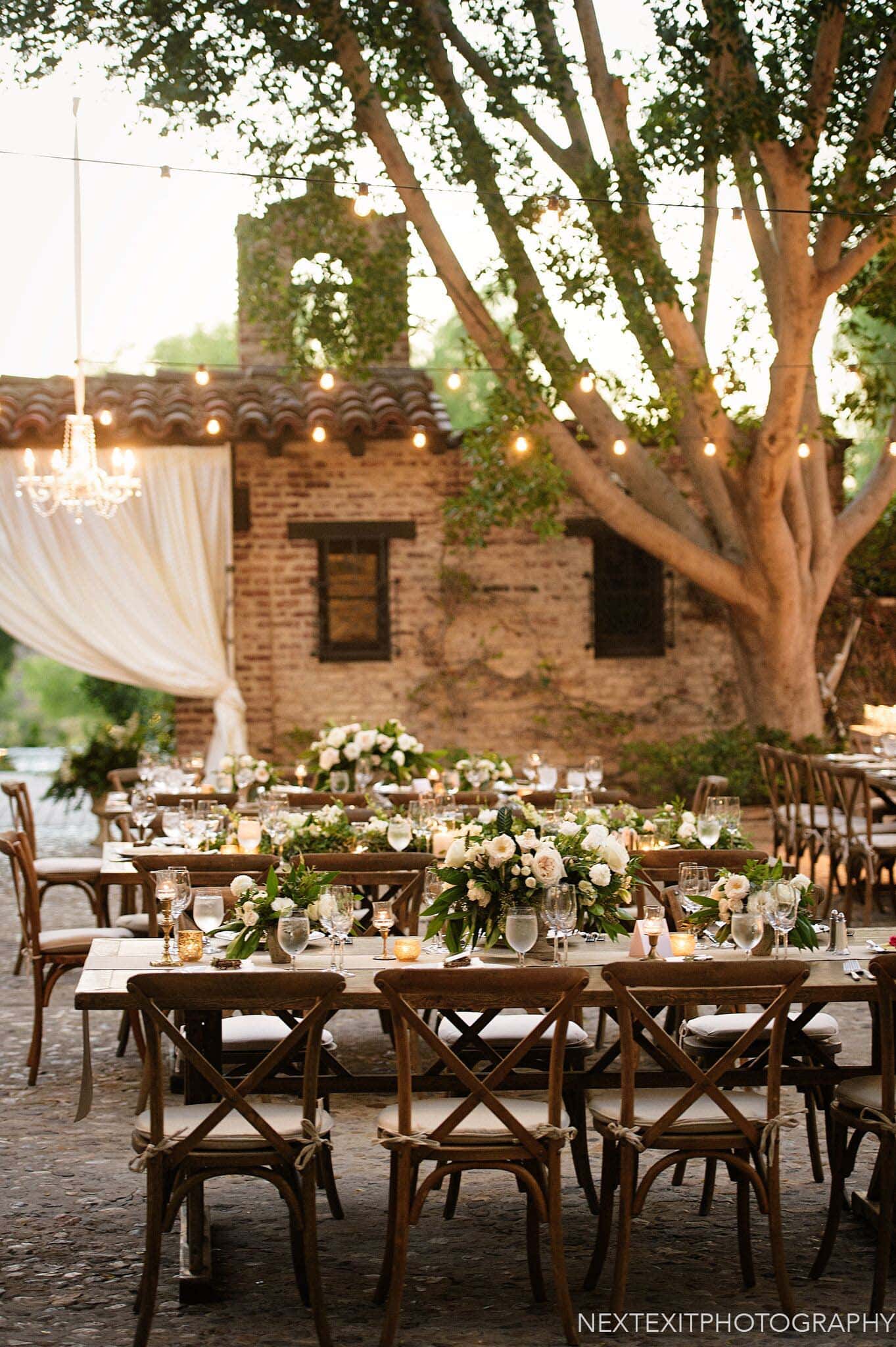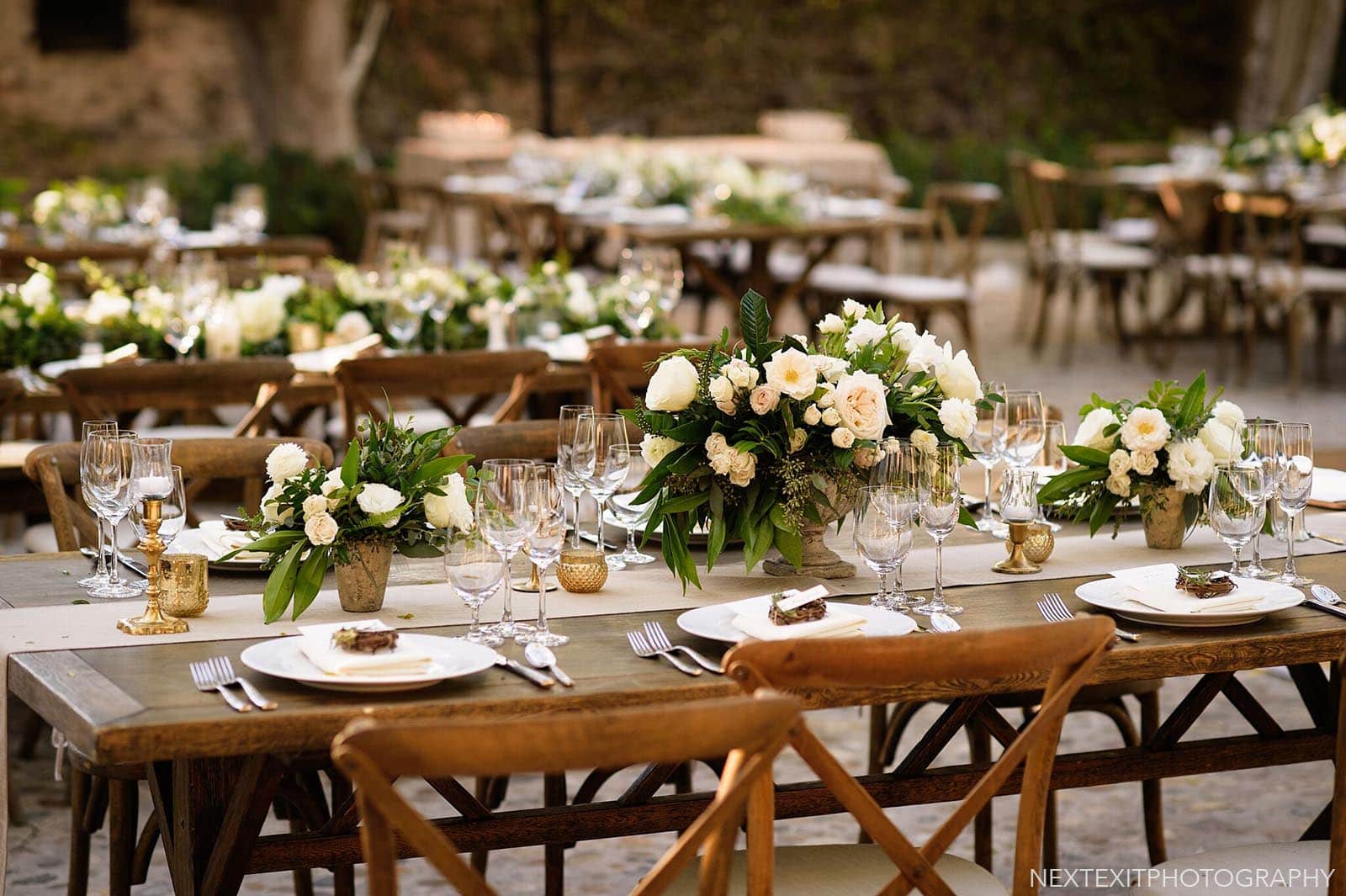 We rented most of our items from A Rental Connections and any remaining speciality pieces (couch, cake stand) from Etablir.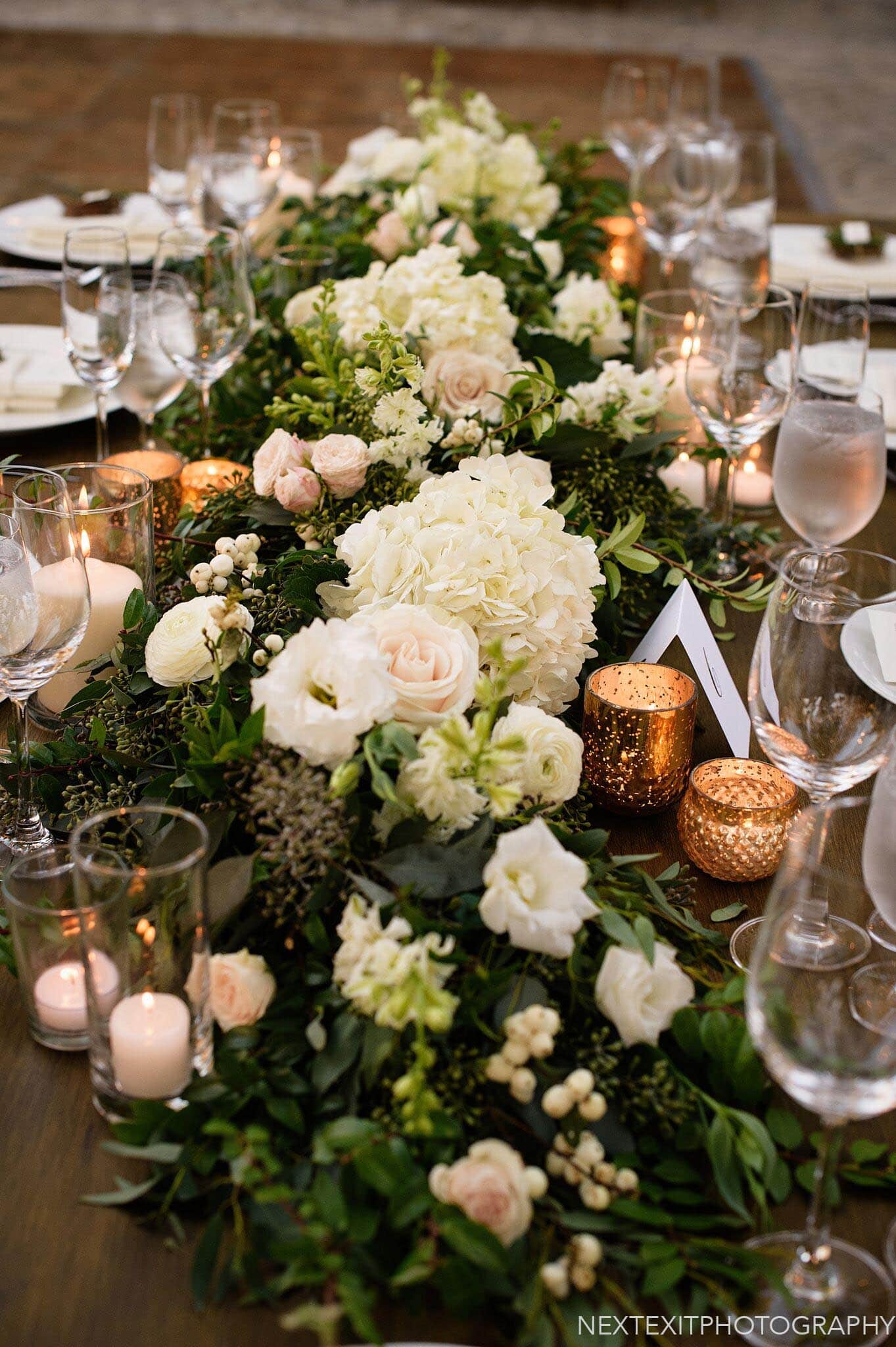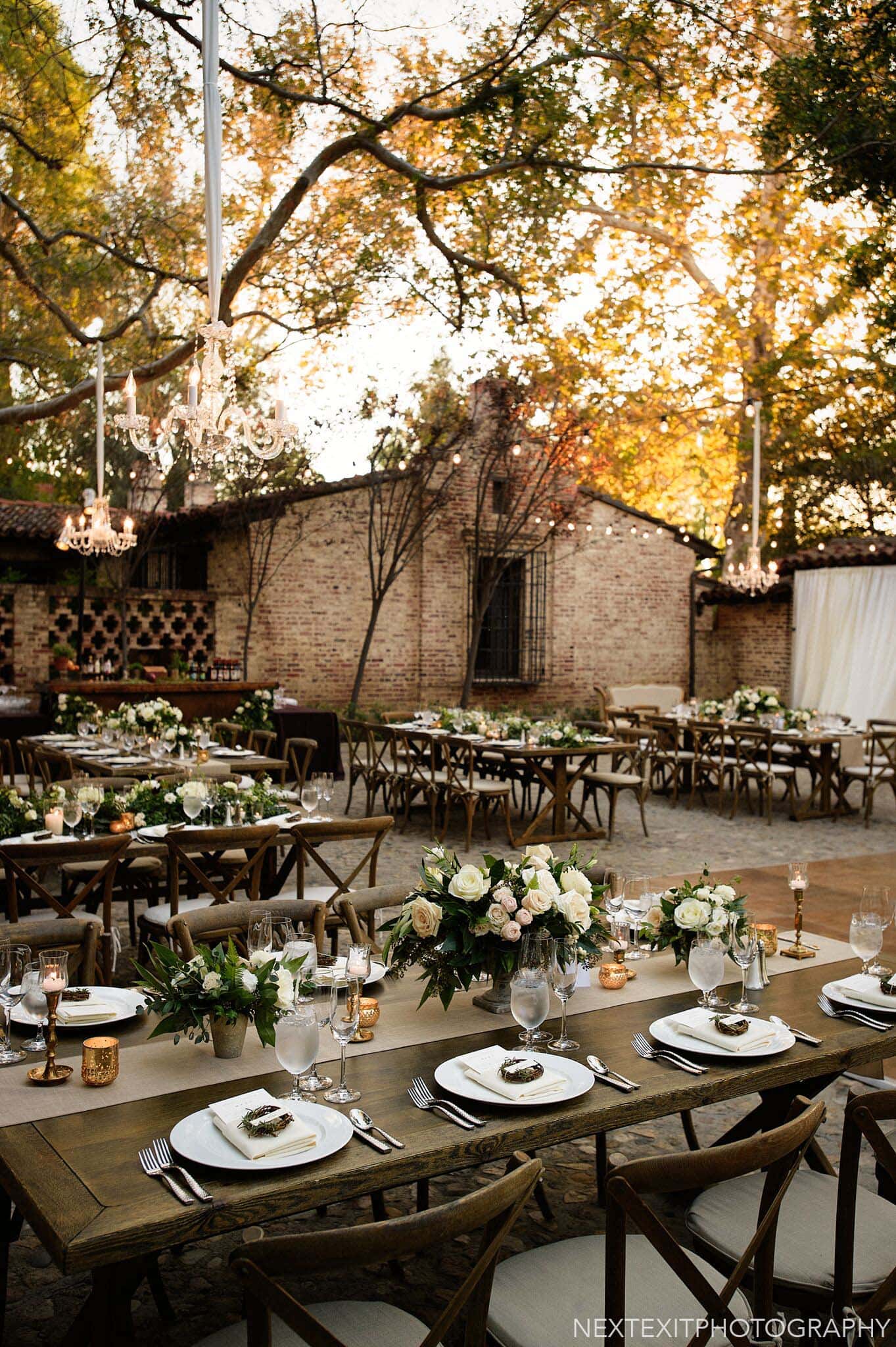 There were two variations on the decor for the dinner tables. Odd numbered tables a set of three raised floral displays, while even numbered tables had a lush garland of mixed greens and white florals.
To keep with the romantic atmosphere, we had gold candles distributed around the table.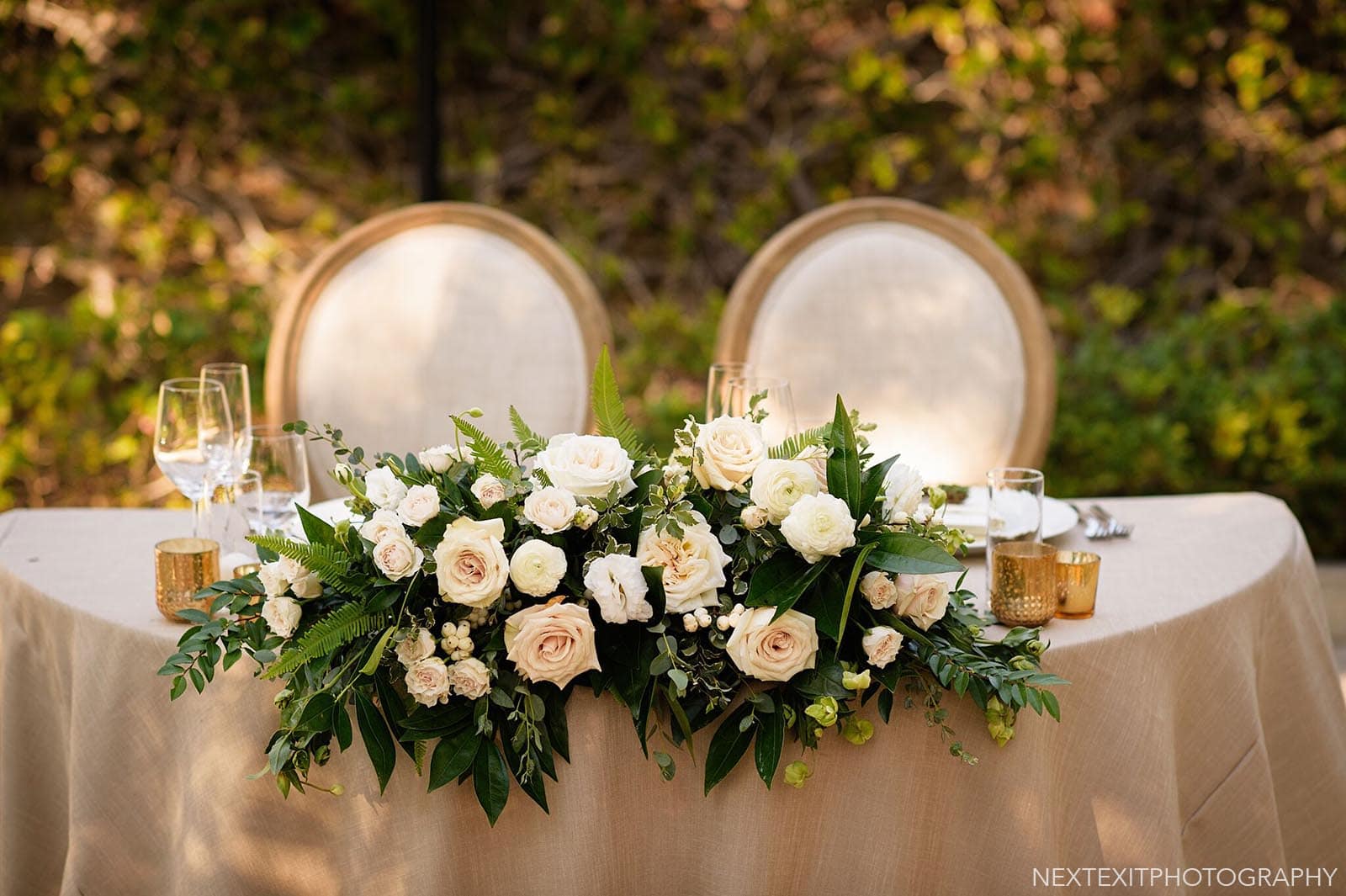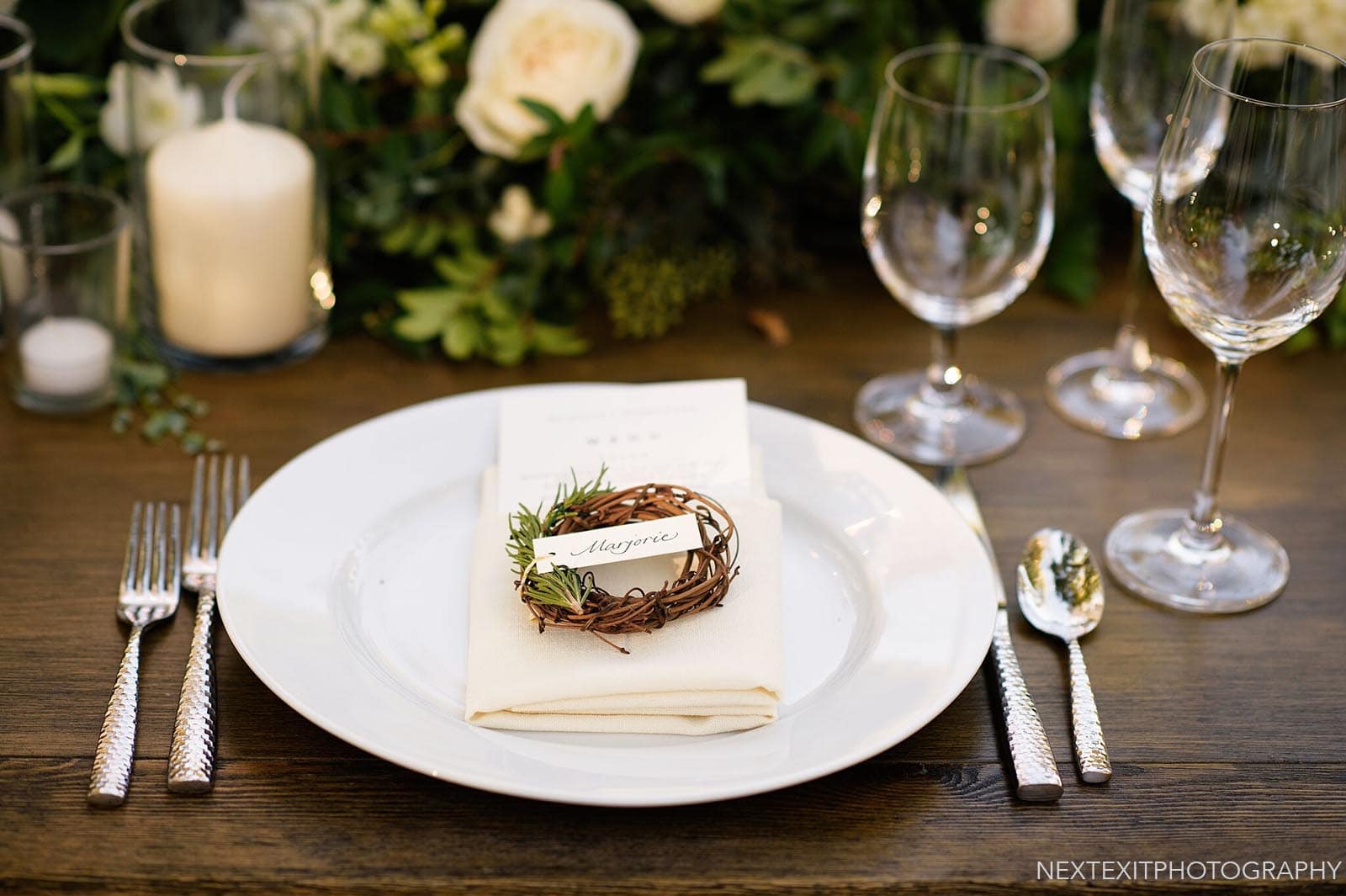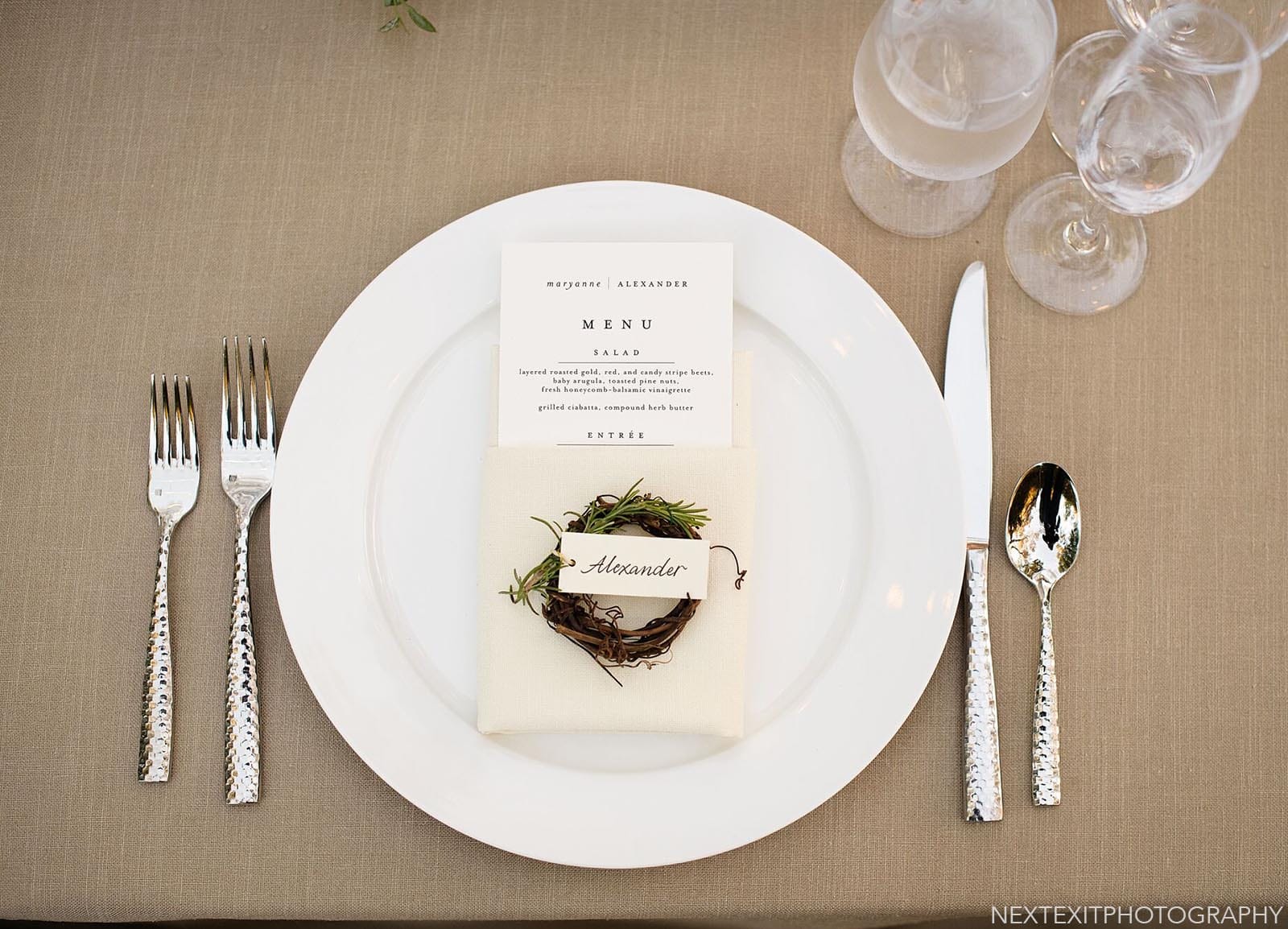 The place cards were written by Calligraphy Katrina. The rosemary wreath place cards were inspired by Camille Styles.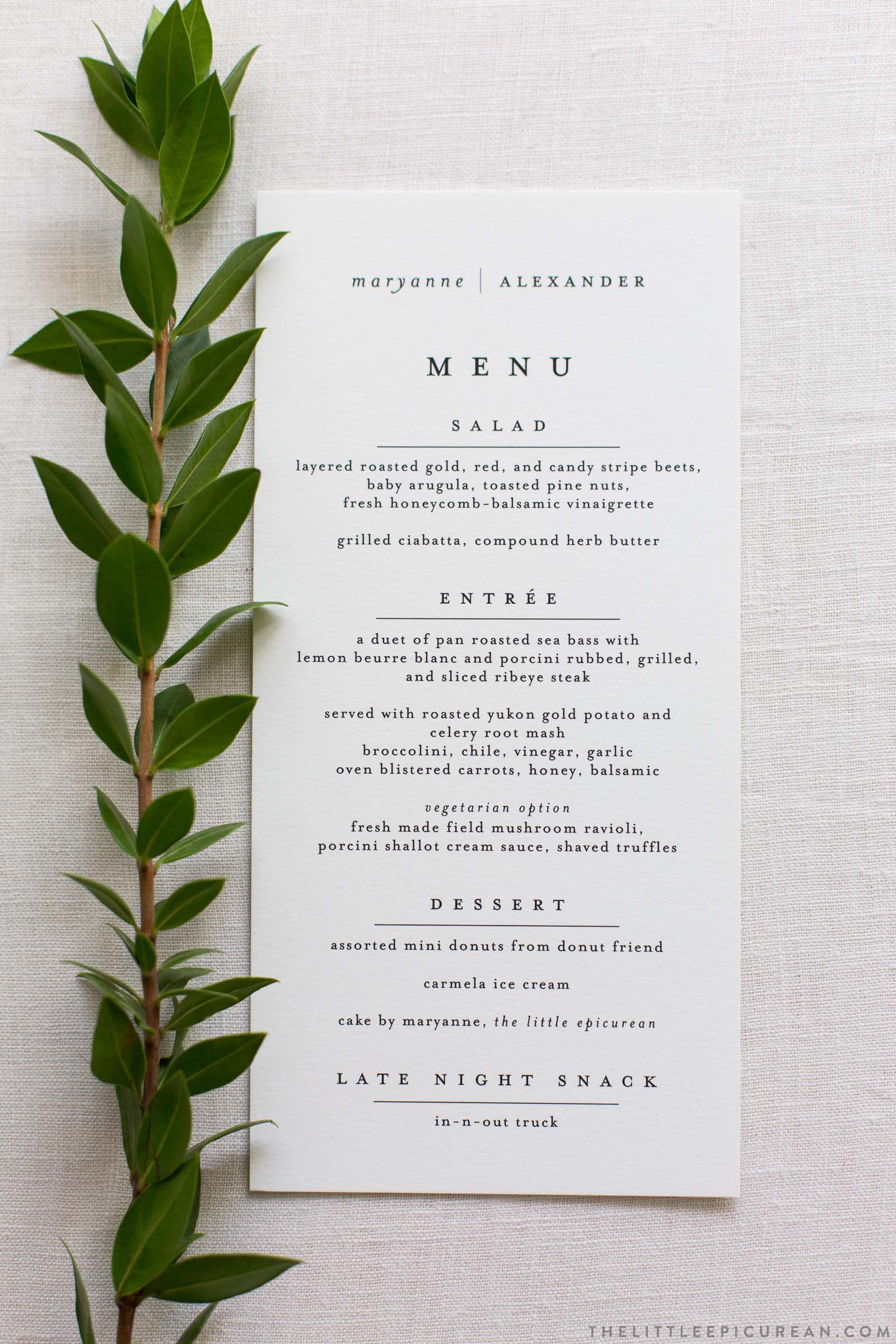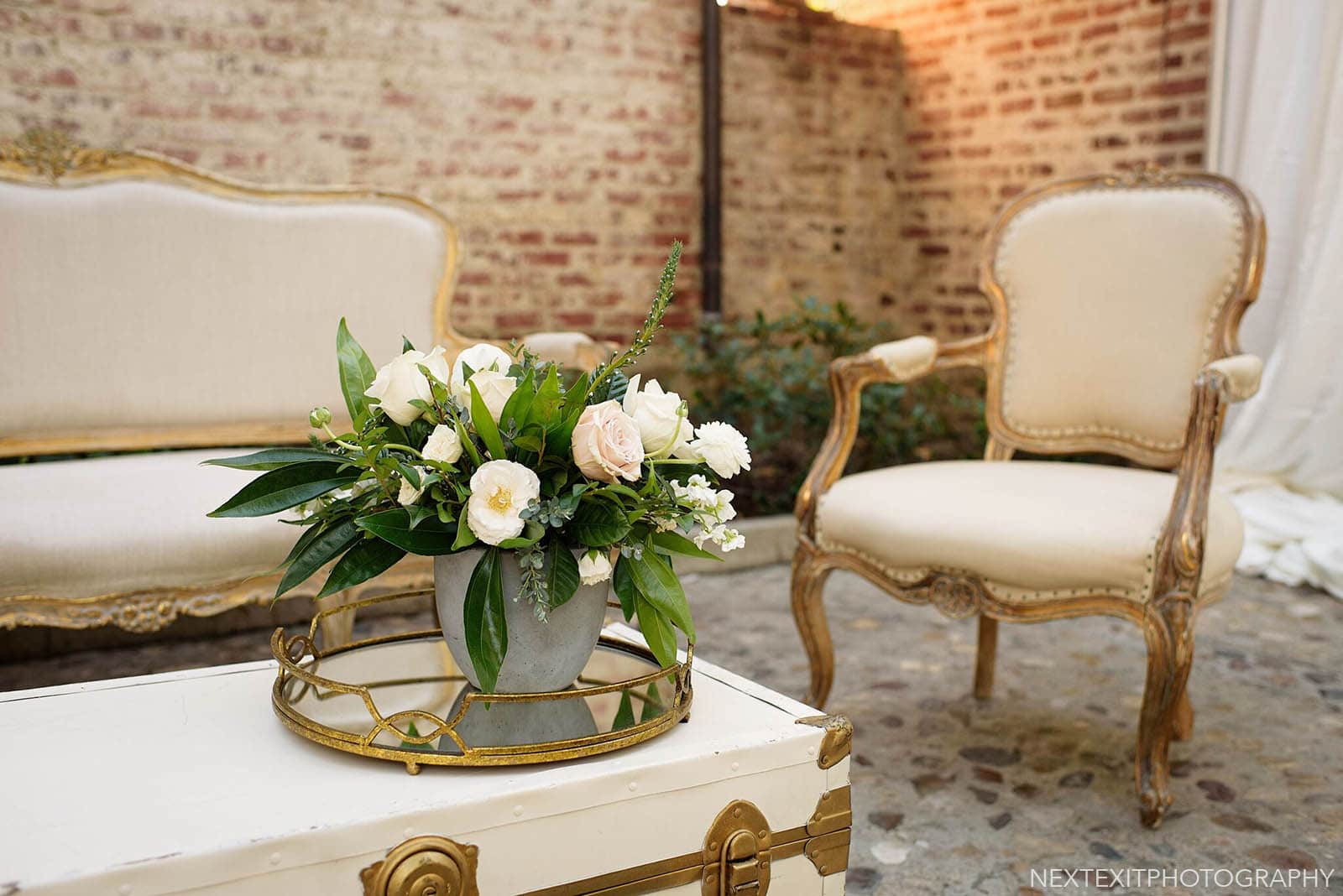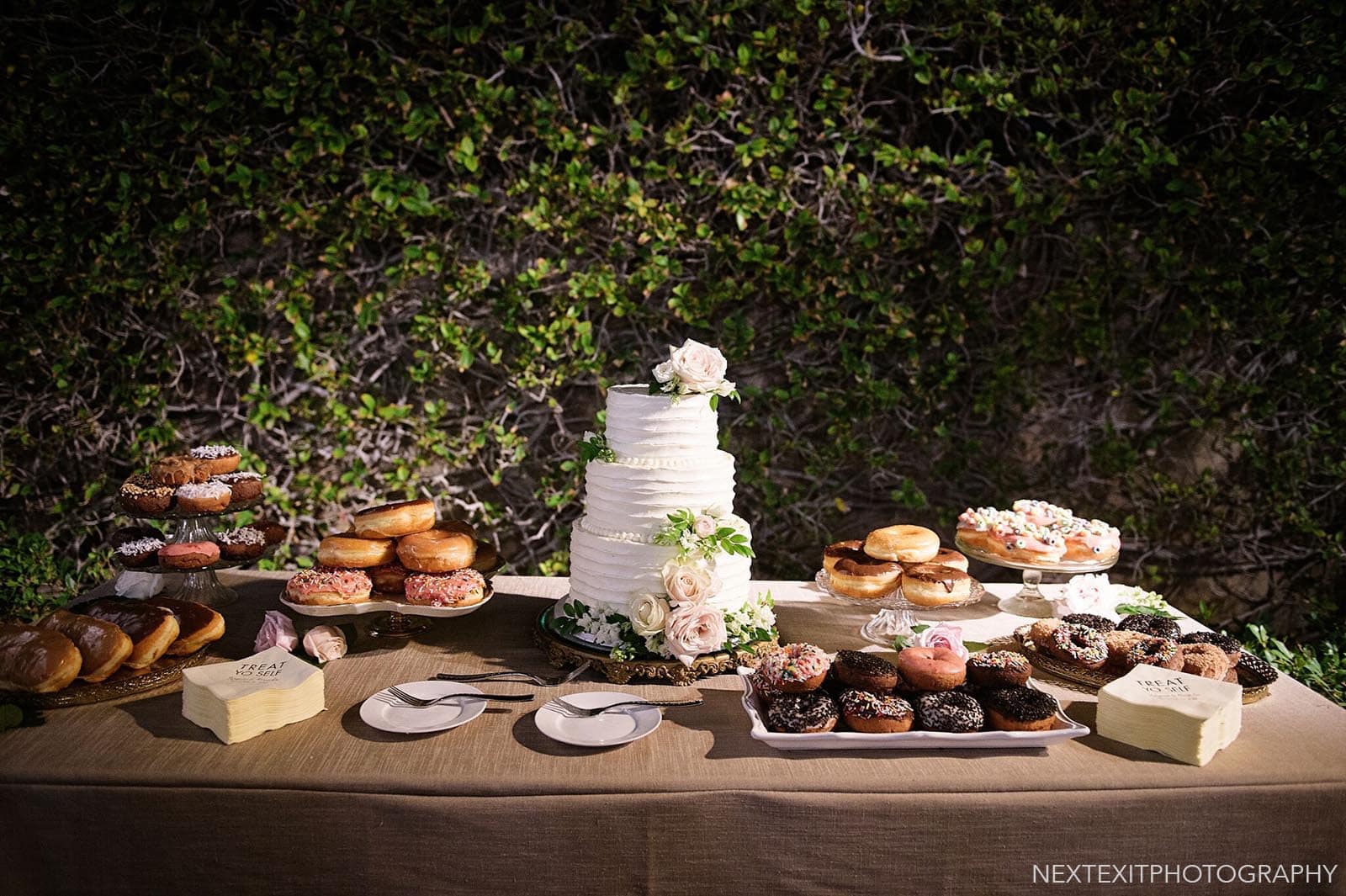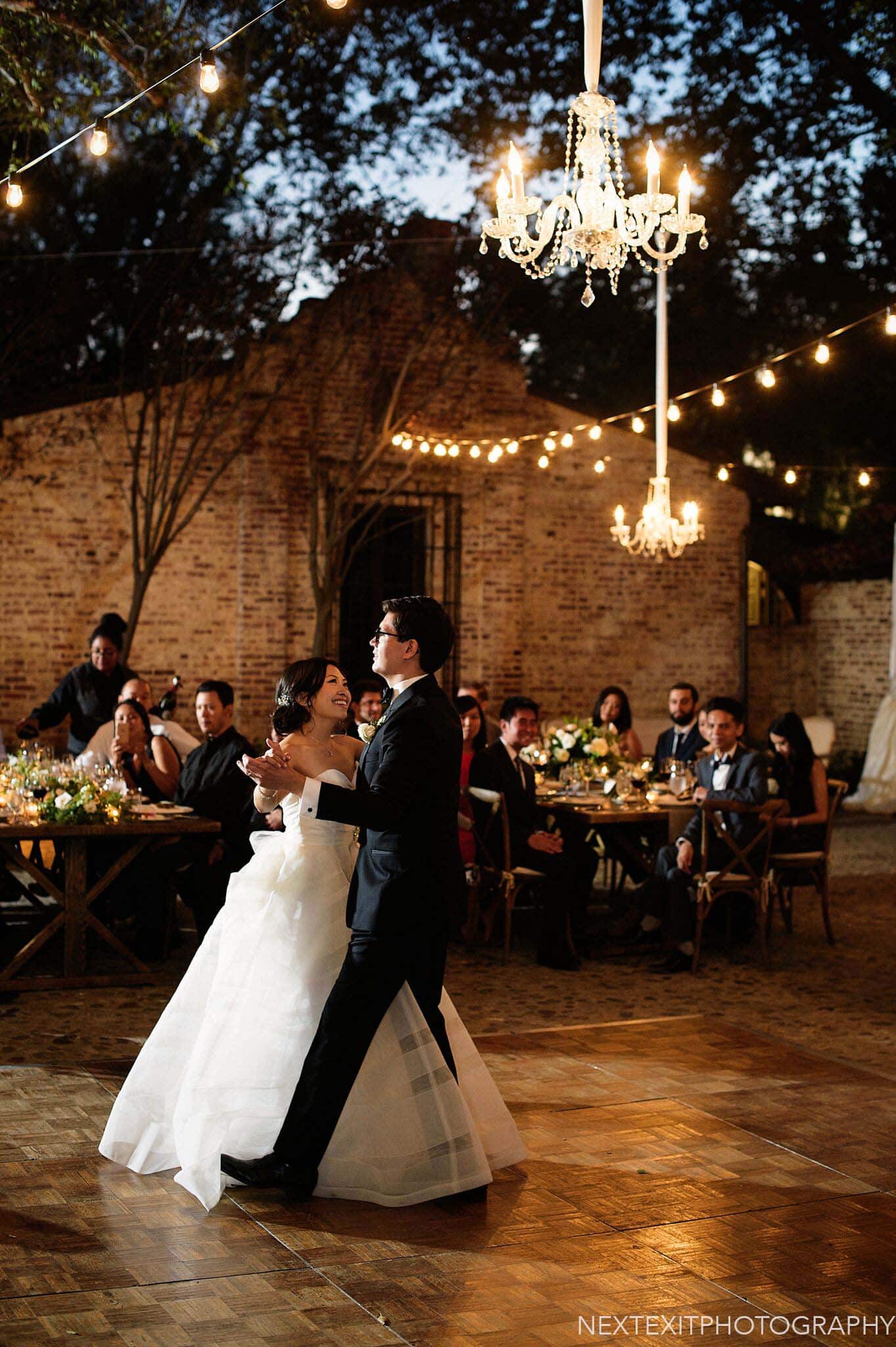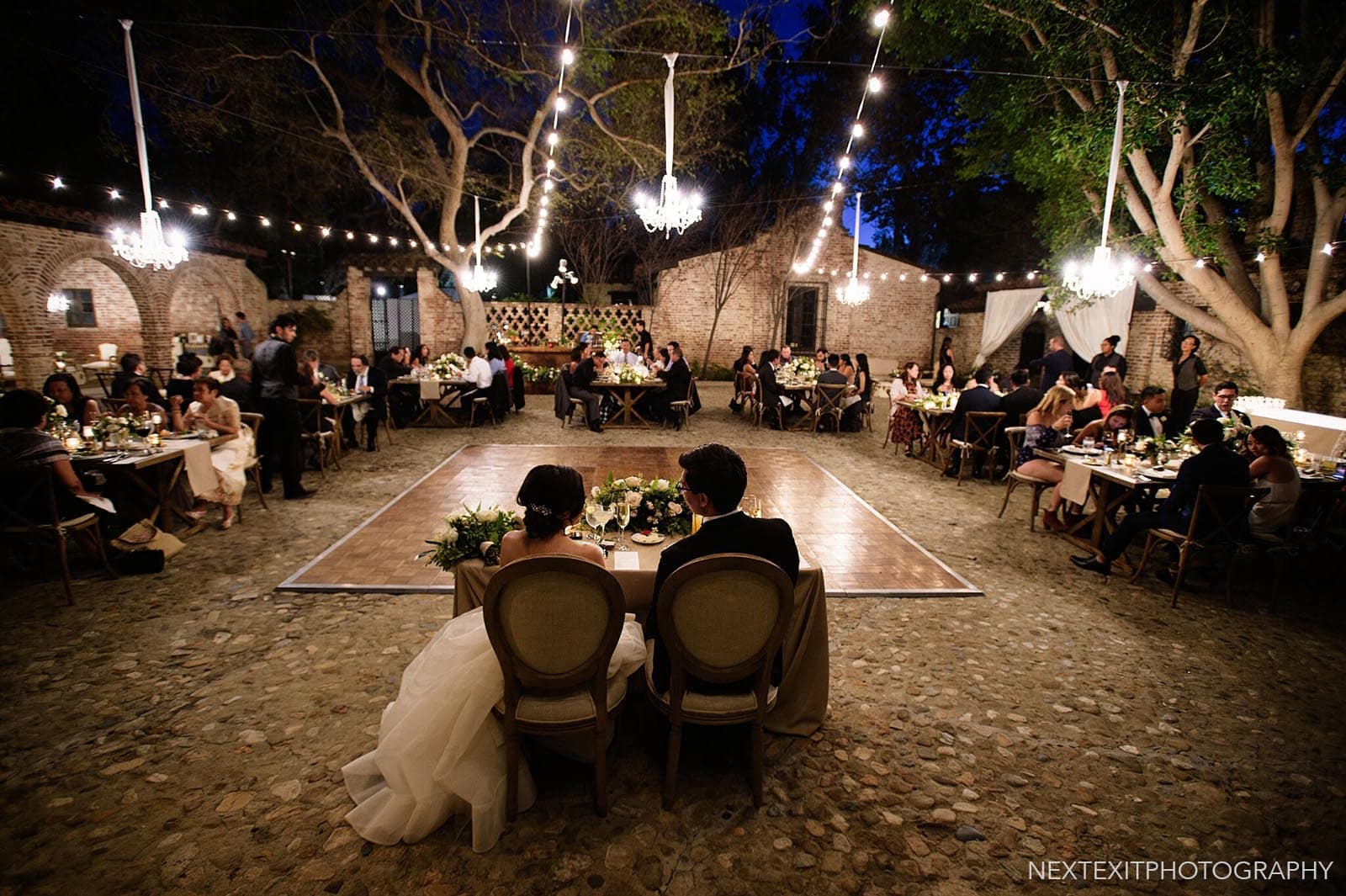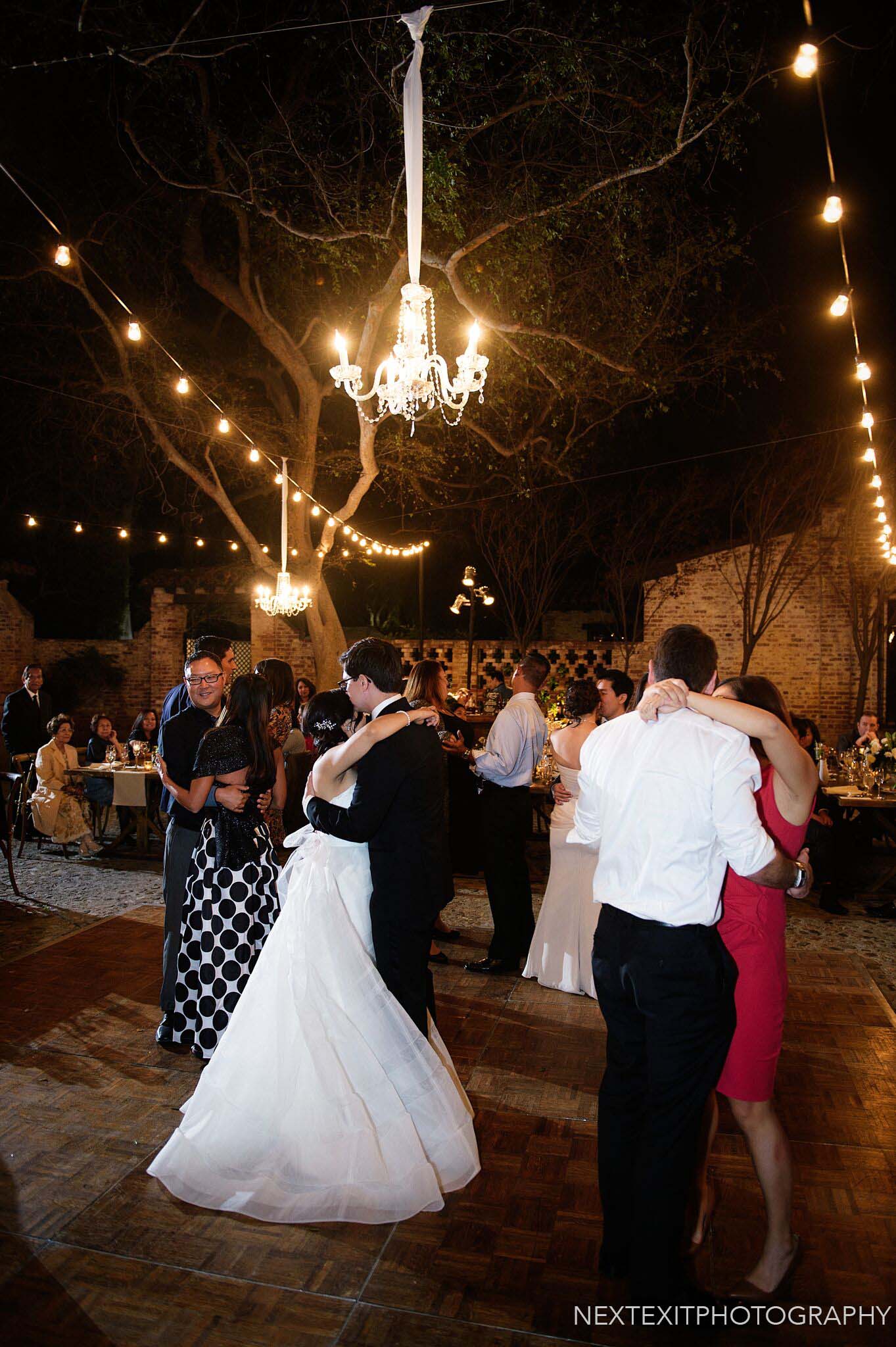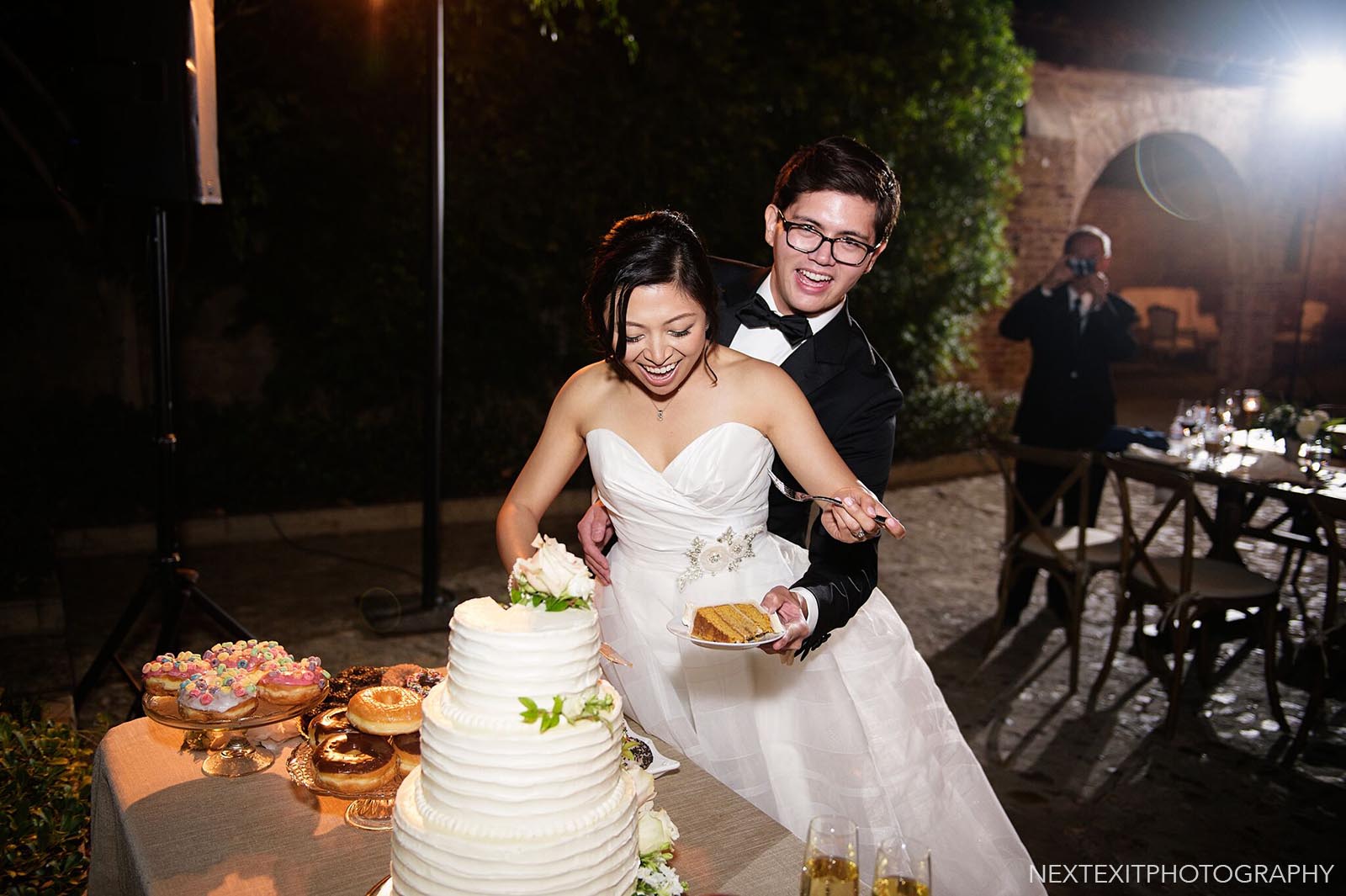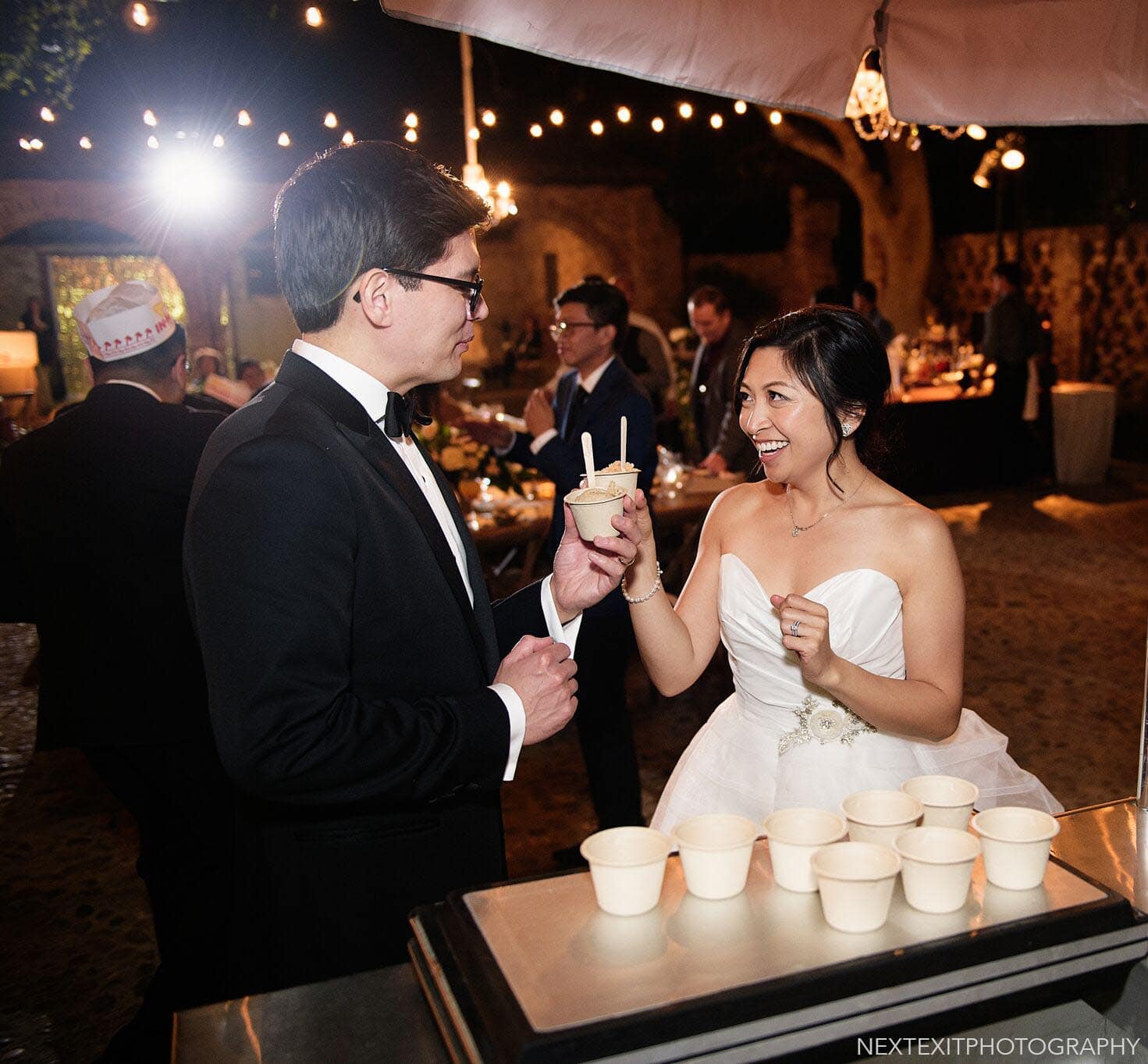 I made our wedding cake! Top tier: pumpkin cake with maple frosting, middle tier: rosemary lemon cake, bottom tier: chocolate cake.
Along with cake, we had an assortment of donuts. We had ice cream from Carmela in brown sugar vanilla bean, fresh mint with cacao nib, Intelligentsia espresso, and plum sorbet. And yes, over the course of the night I had a scoop of each flavor!
For the big finale, we had the In-N-Out truck arrive towards the end of the night so guests enjoy a late night burger or take a few home!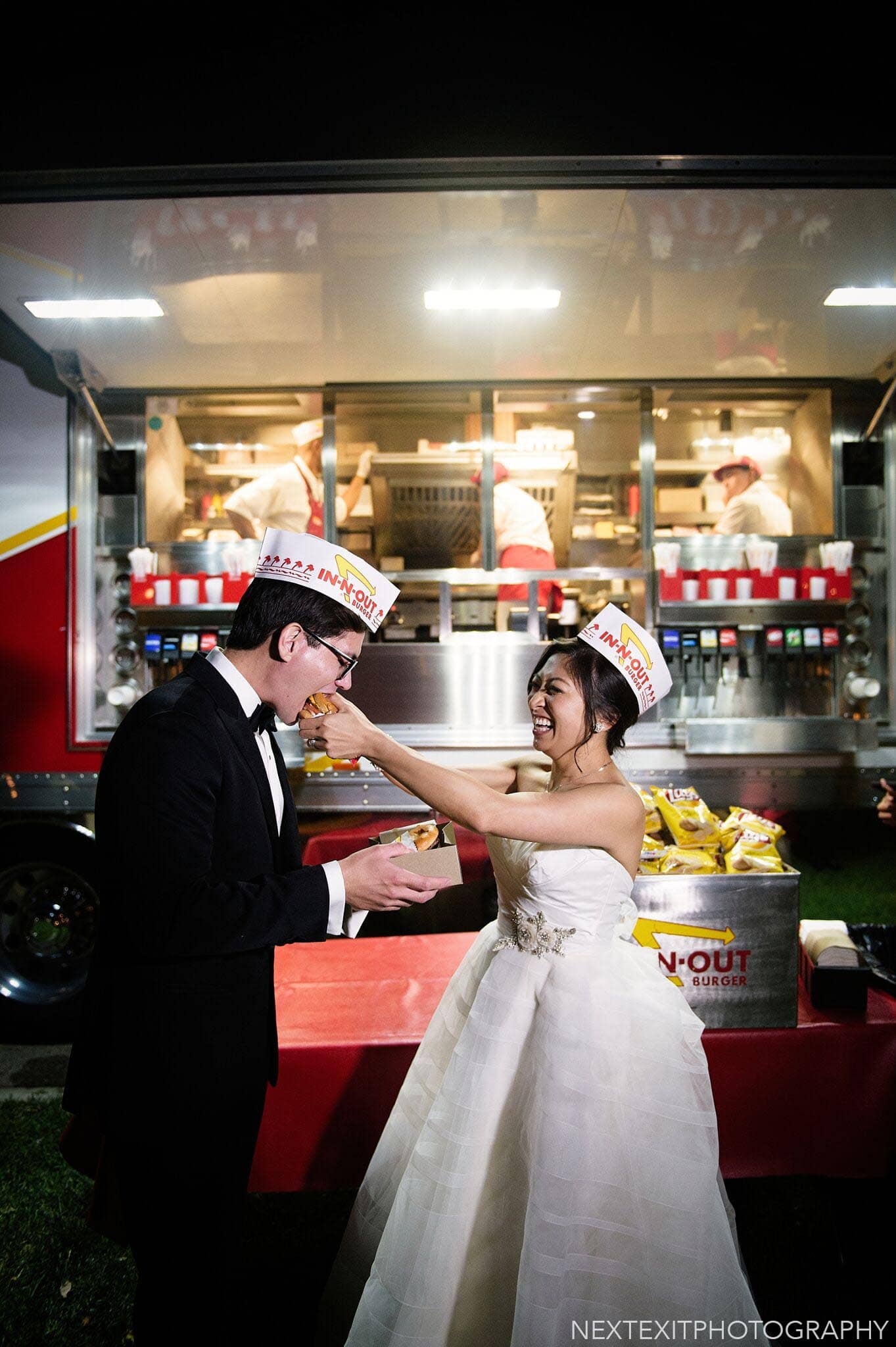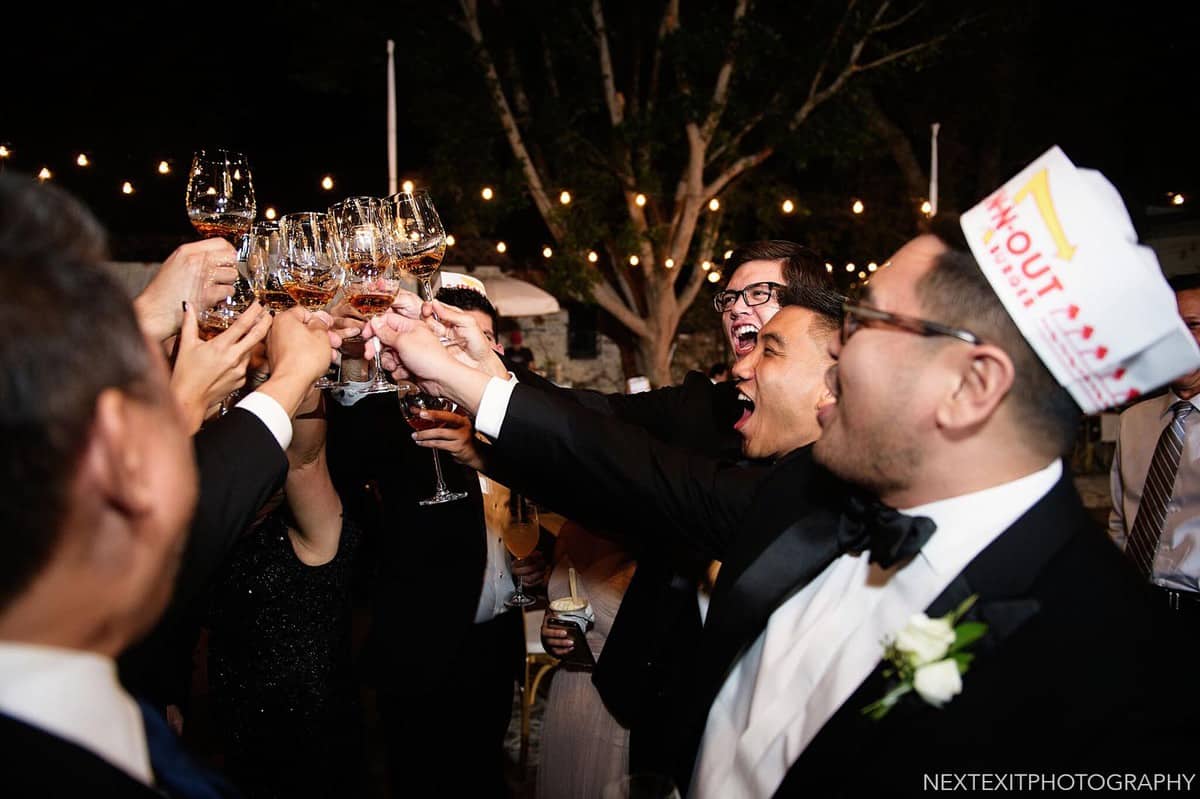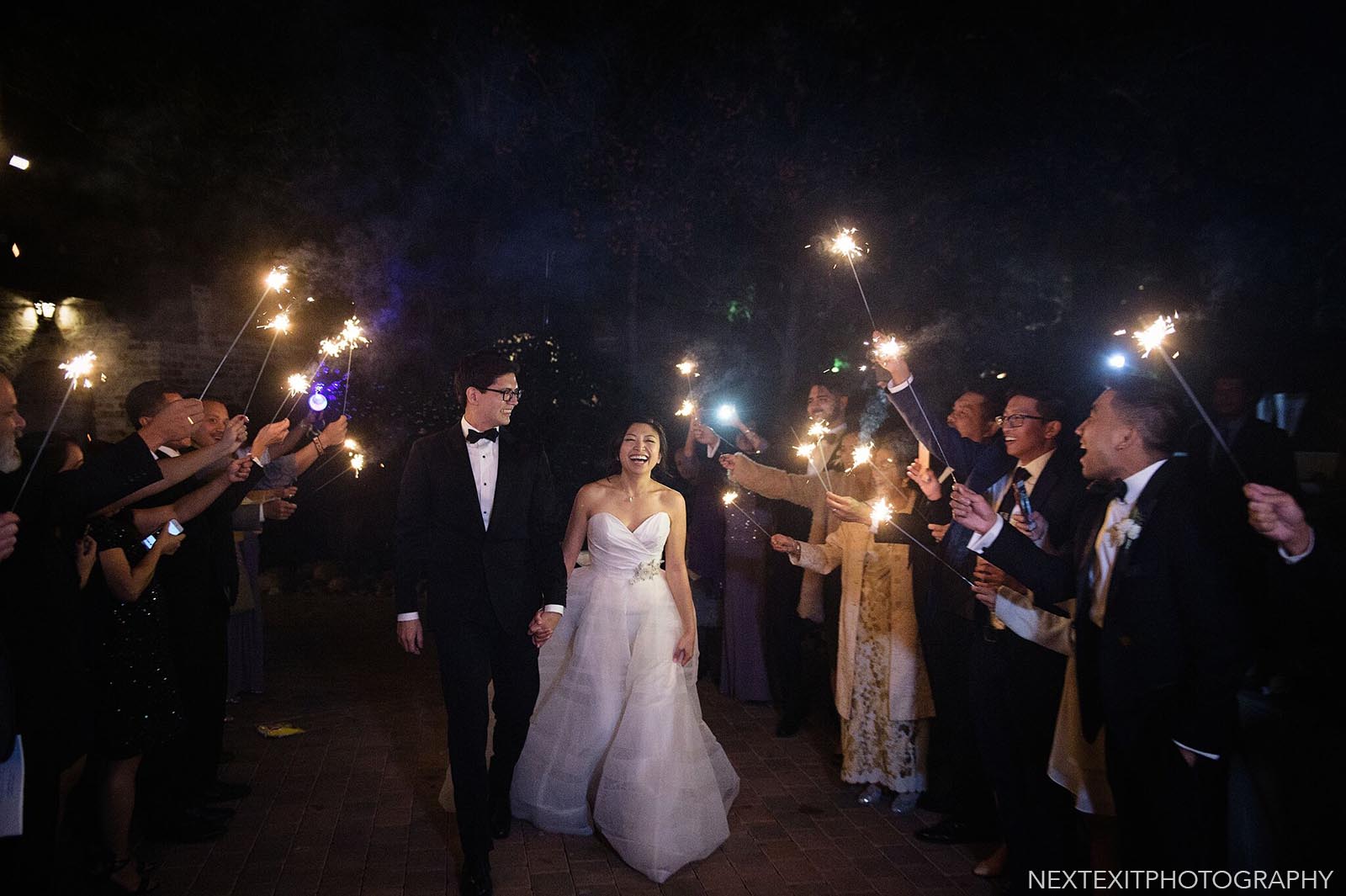 Wedding Vendor Credits: