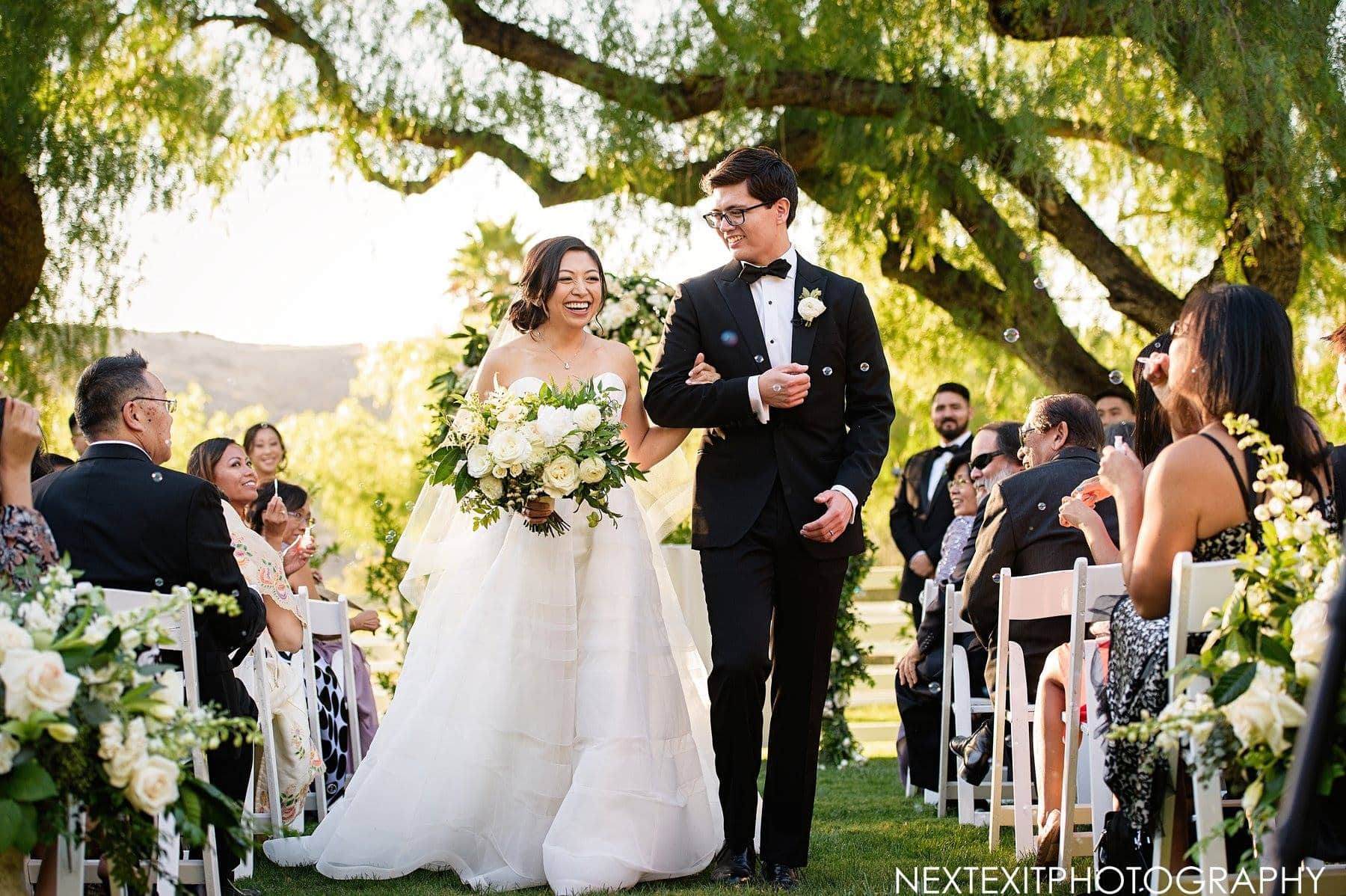 One year later and I'm finally sharing some wedding photos! This post contains a ton of images. Scroll down to the bottom of the post for vendor credits.
Like all wedding stories, ours had a lot of ups, many downs, and oh so much drama. Alex and I started dating back in 2009.
Fast forward six years later. The day before my 30th birthday, Alex proposed to me while we were vacationing at Walt Disney World. (Read all about the proposal story here!)
Everything was wonderful and happy and falling into place. And then three months later the unexpected happened.
At that point, my entire world fell apart. Grief, anger, sadness kicked in. But as much as I wanted to wallow in misery and mope around, life goes on. Paulo Coelho (author of The Alchemist and many of my other favorite books) once said, "You drown not by falling into a river, but by staying submerged in it."
It was a rough year, but Alex was there to help glue the pieces back to together. One of the toughest things when dealing with depression and sadness is feeling alone. Alex gave me a place to belong and a person to call home. He gave me time and patience to heal. Life goes on. And with that, the following year we moved forward and set to making our autumn wedding happen.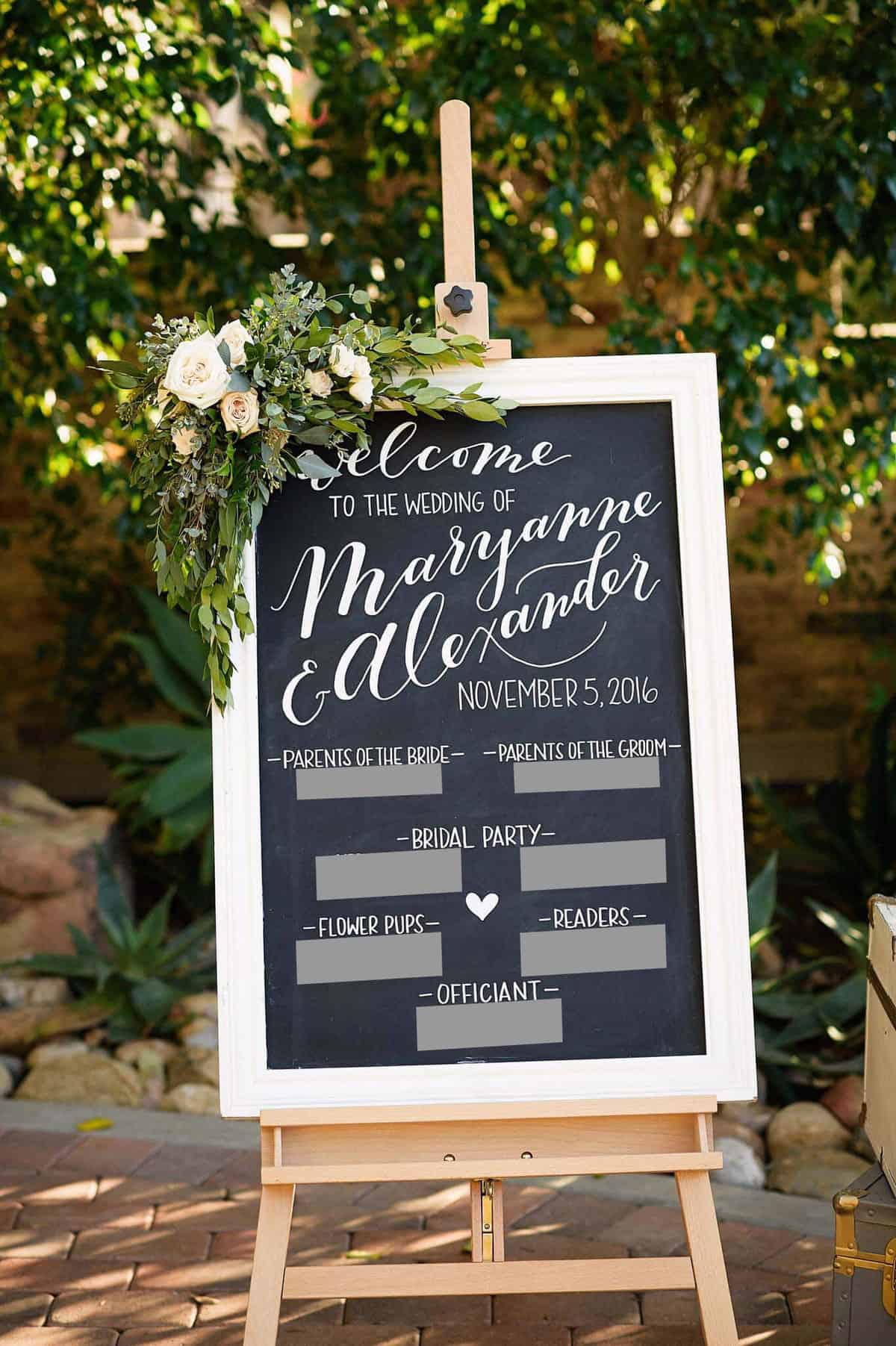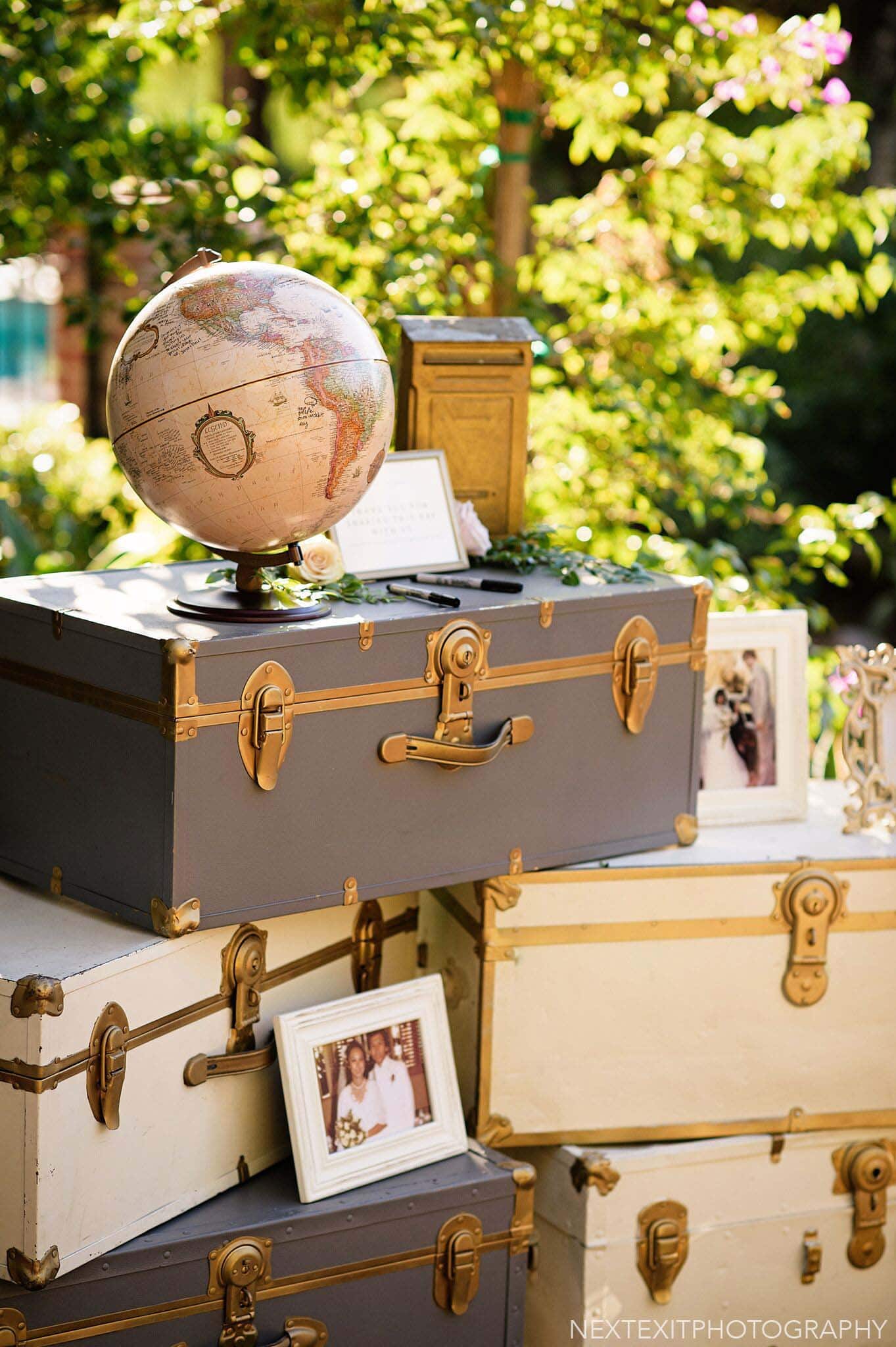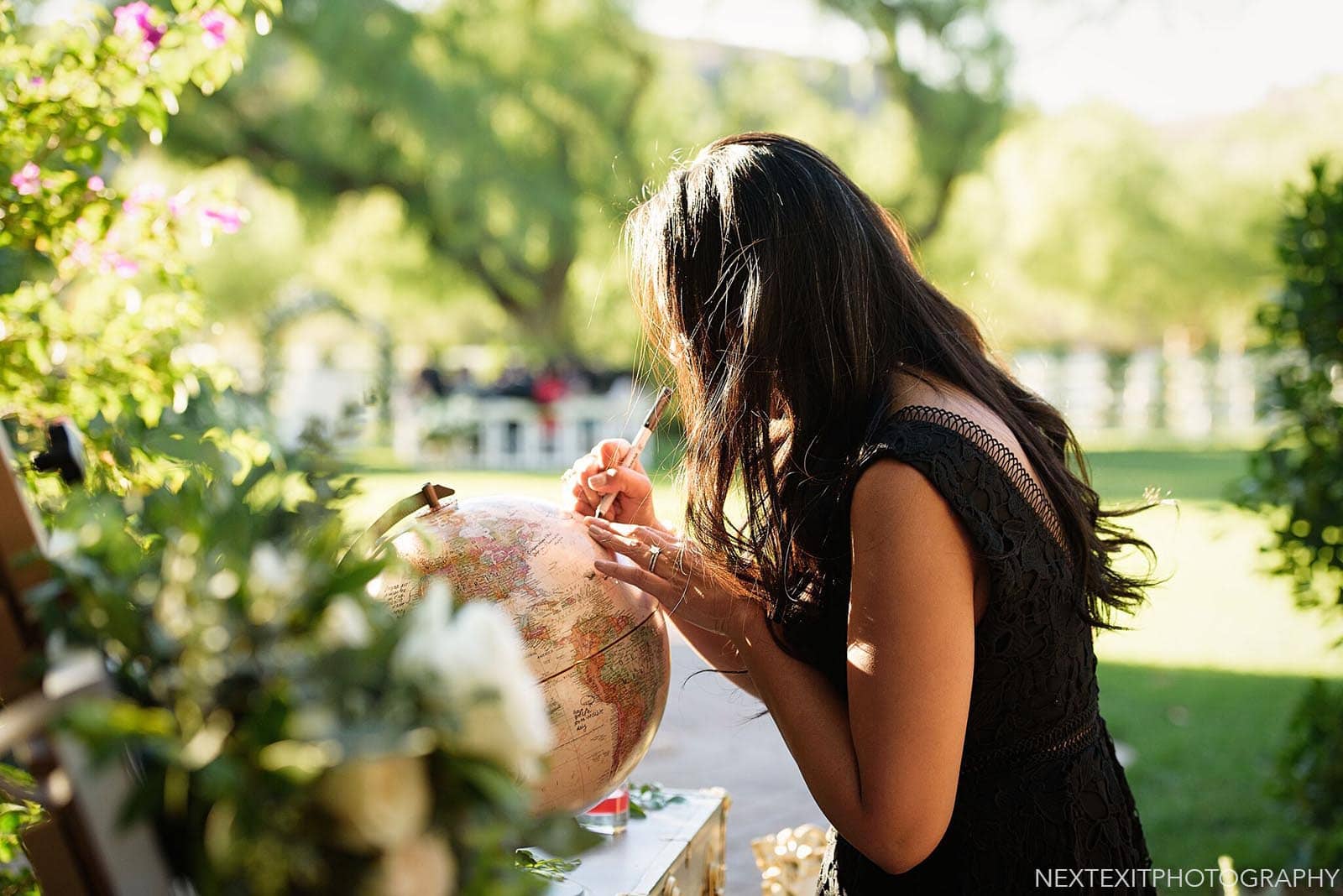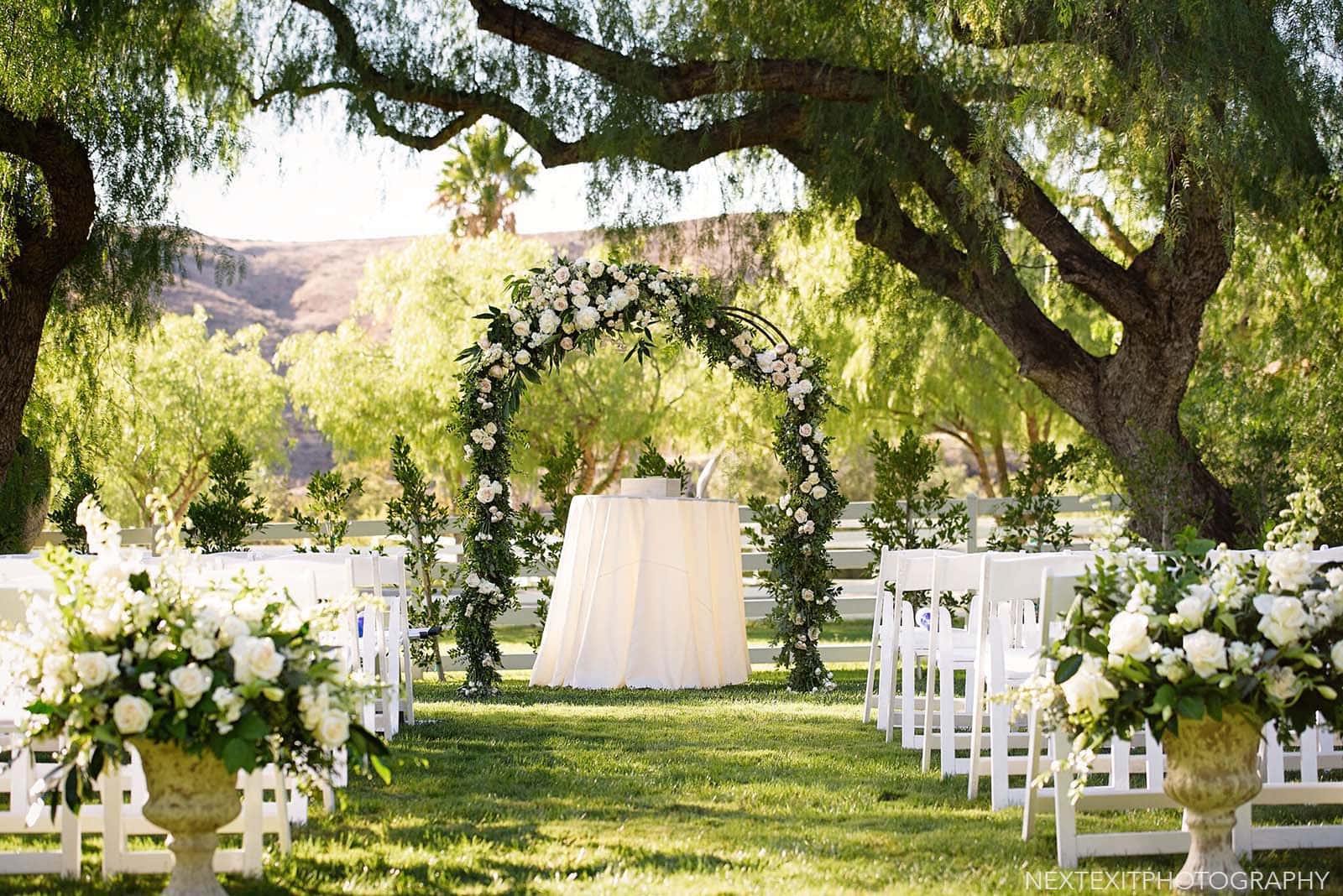 Our Wedding Ceremony:
We visited many venues and eventually fell in love with Hummingbird Nest Ranch in Santa Susana.
We had three must-haves when shopping for the venue:
lots of trees and greenery
freedom to choose any catering company
the space to have an In-N-Out truck drive in for our late-night snack
Hummingbird Nest Ranch checked all the boxes and more.
We worked with Danielle of Orange Blossom Special Events. I highly recommend an event coordinator. I felt super lucky to have had Danielle (and the rest of the OBSE). She was amazing, super attentive, knowledgeable, organized, and such a sweetheart.
The wedding ran like a well-oiled machine thanks to the lovely people at OBSE.
I wanted a classic, romantic garden wedding overflowing with white flowers and a ton of greenery. Judy of Enchanted Garden Floral Design was a dream to work with. She brought to life my floral inspiration boards.
Since Alex and I both love to travel and explore, we created our welcome table using vintage trunks.
We had guests sign a globe instead of a standard guest book. It was fun to read what everyone wrote afterwards. (We received lots of travel tips and food recommendations, as well as the happy well wishes.)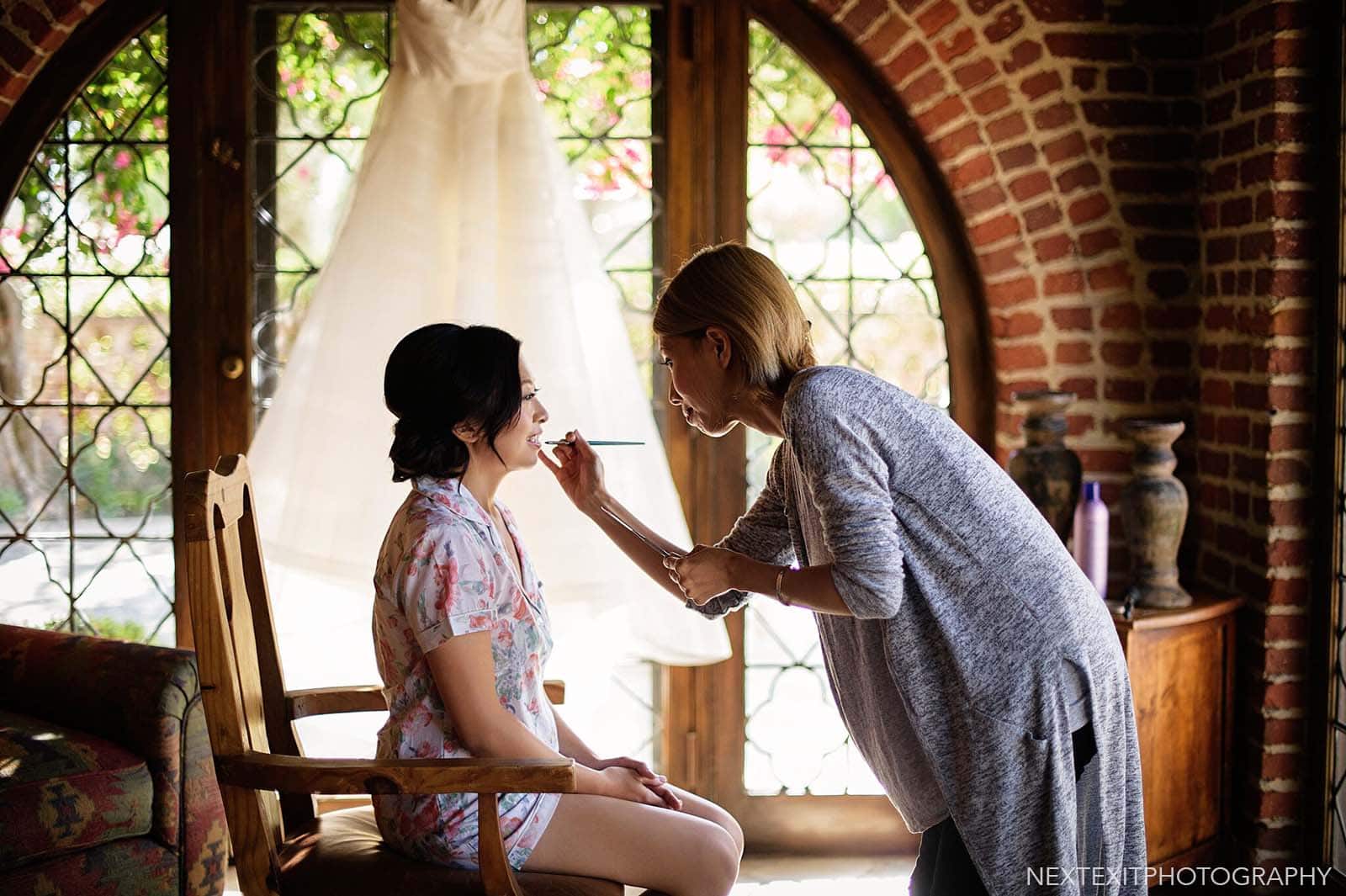 Mieko did my hair and make-up. It was such a pleasure working with her. I'm super picky about make-up, especially because I rarely wear any. I wanted a very natural look and she delivered!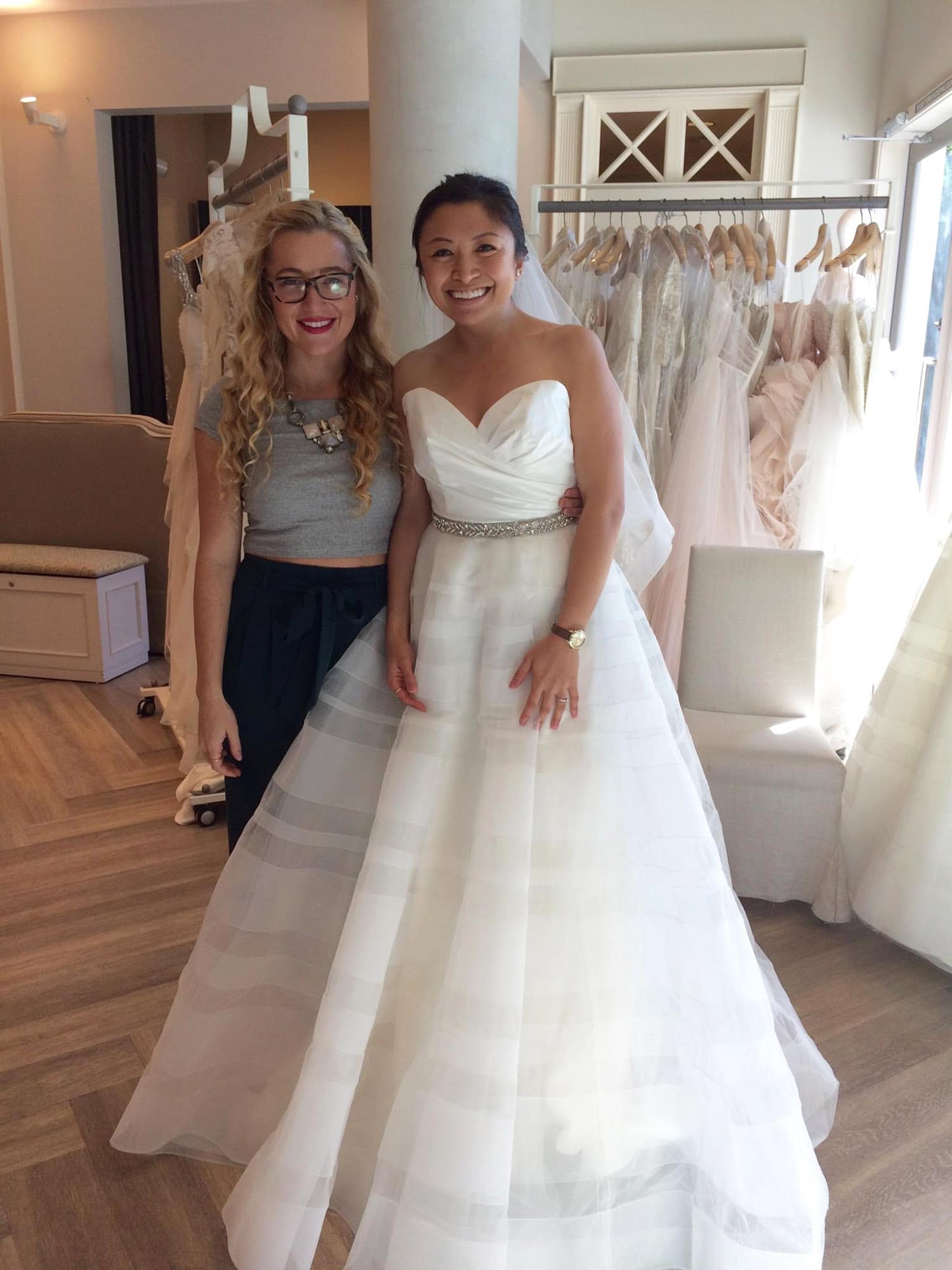 I love stripes. Nearly half of my closet is made up of striped clothing. I was so excited to find this Lily gown by Hayley Paige. My heart jumped for joy when I saw the striped ball gown.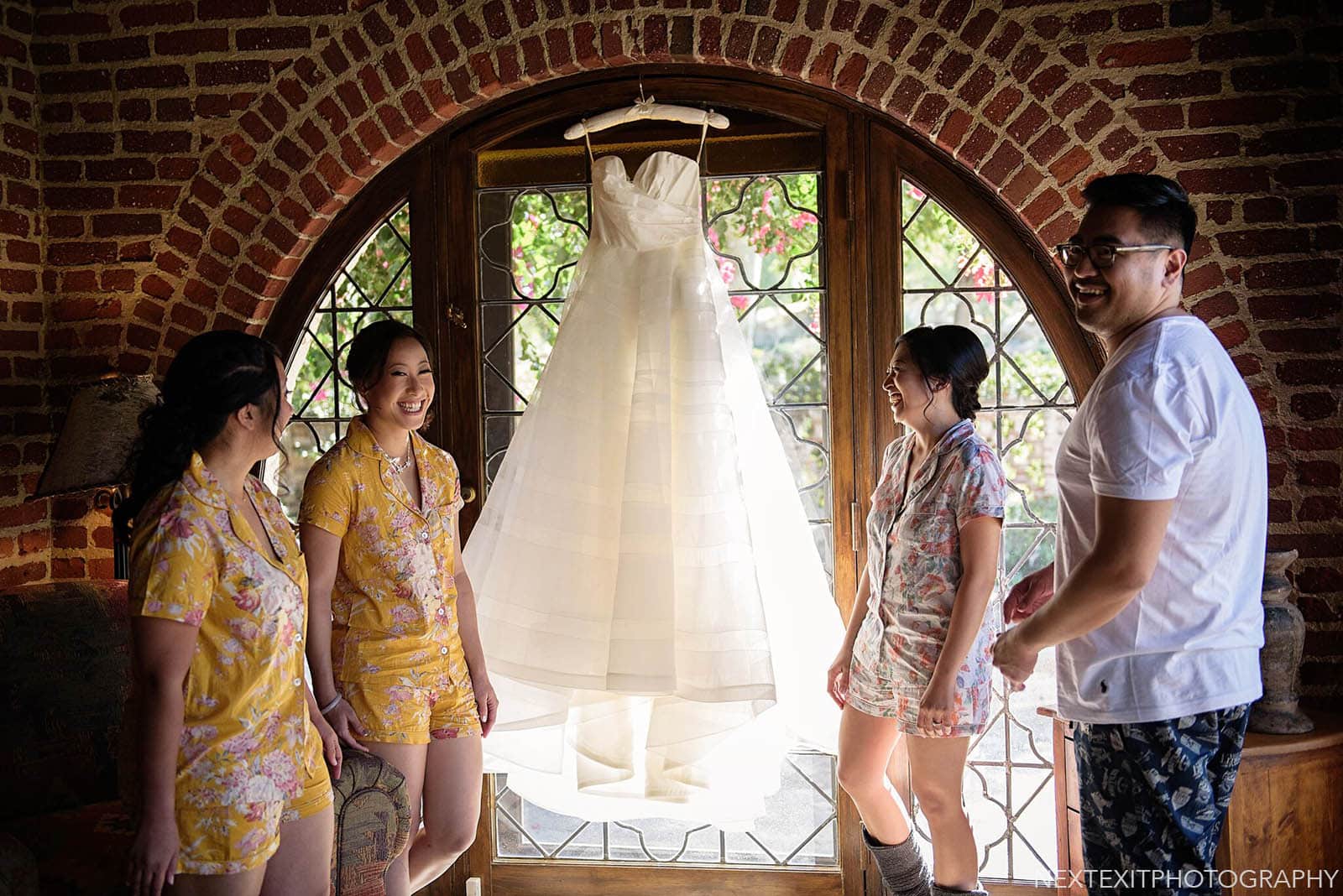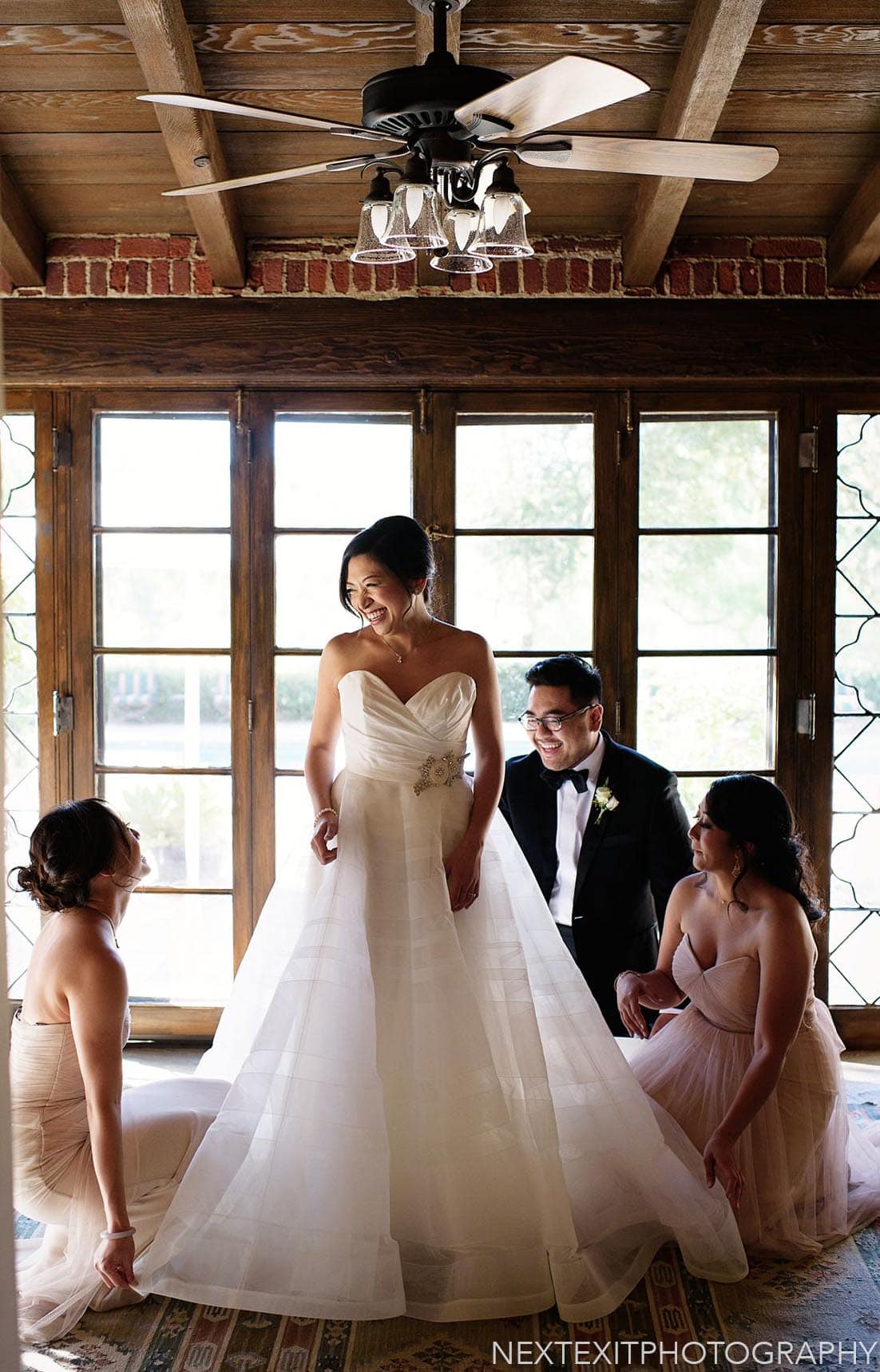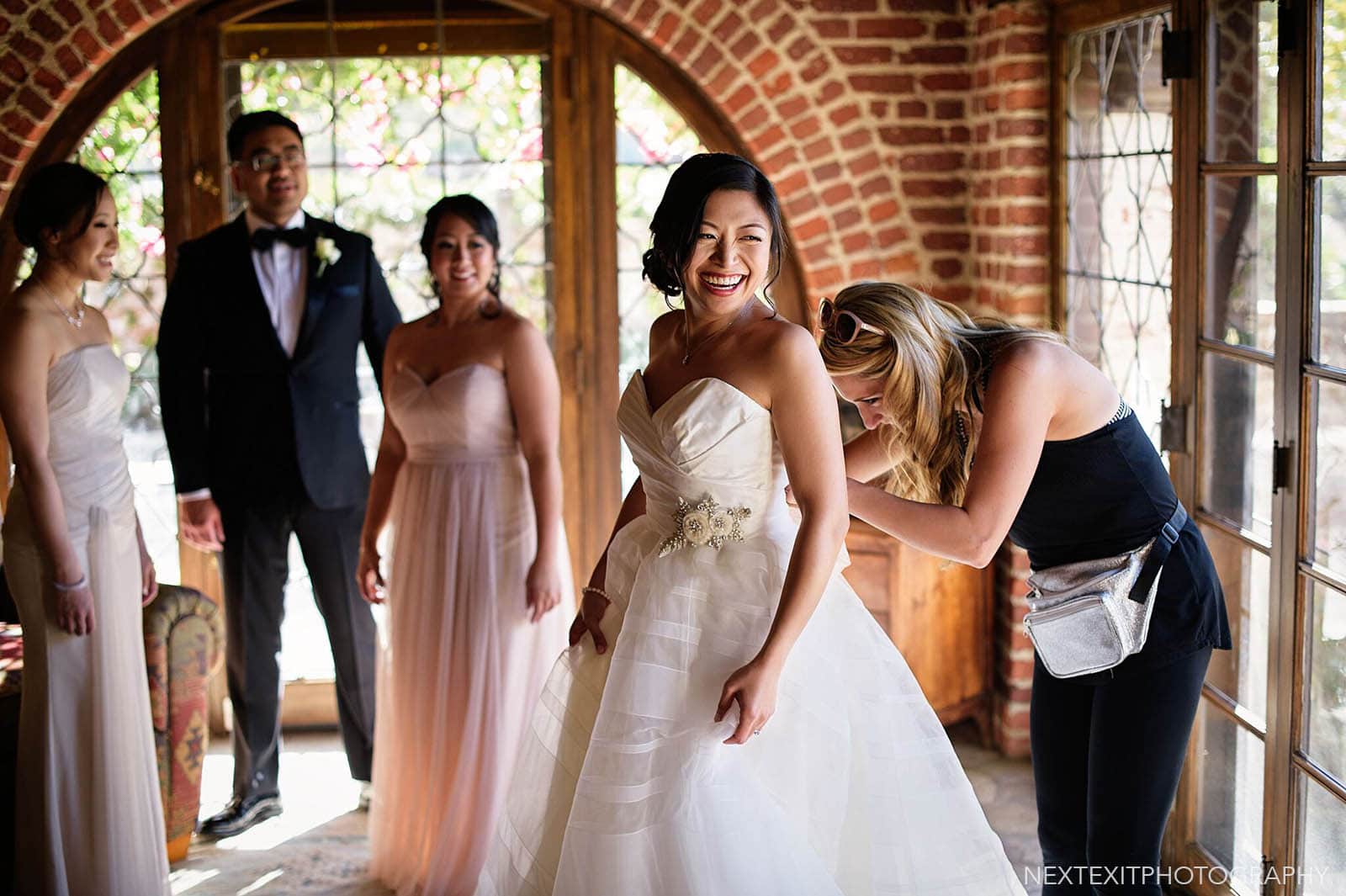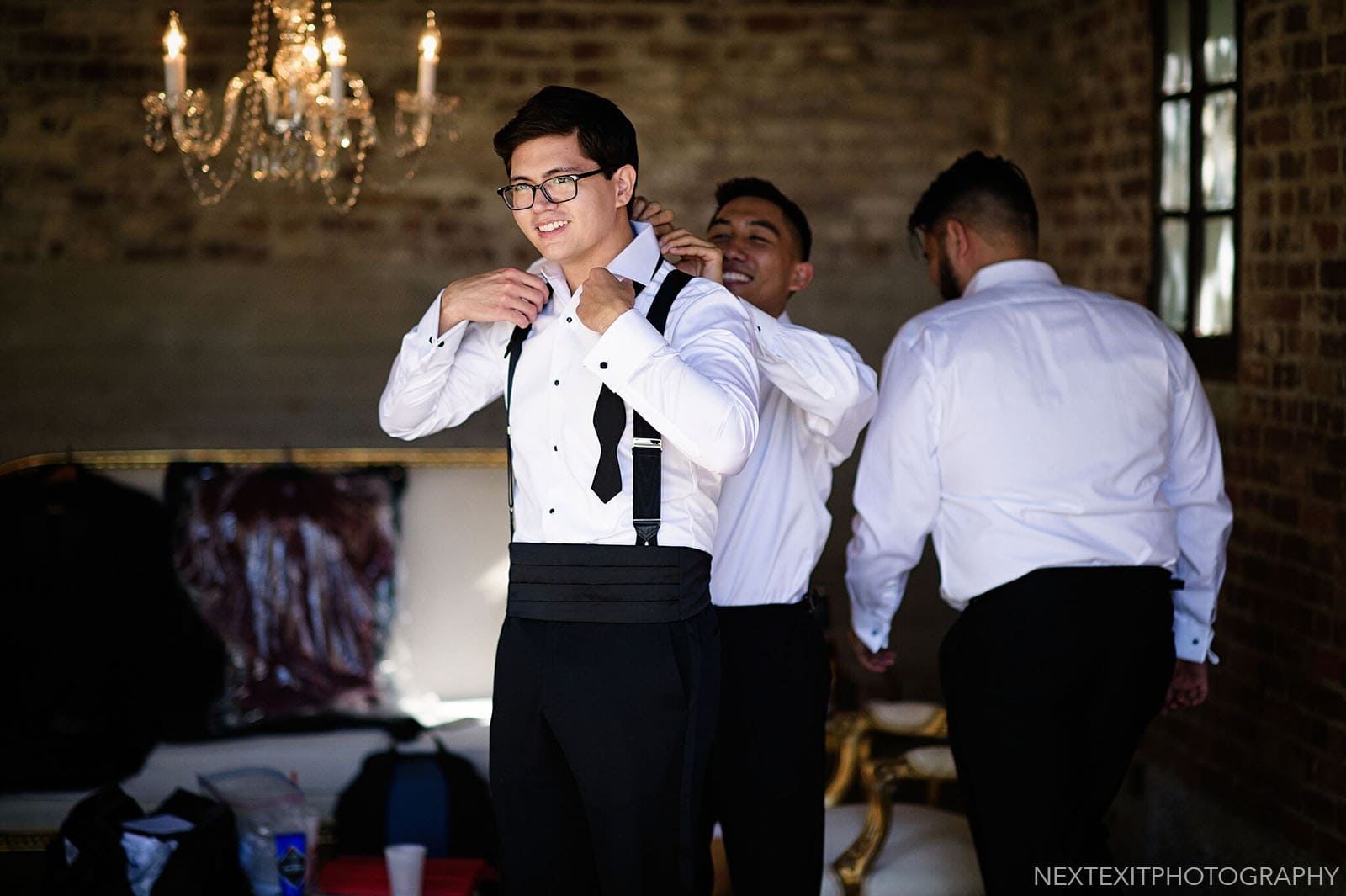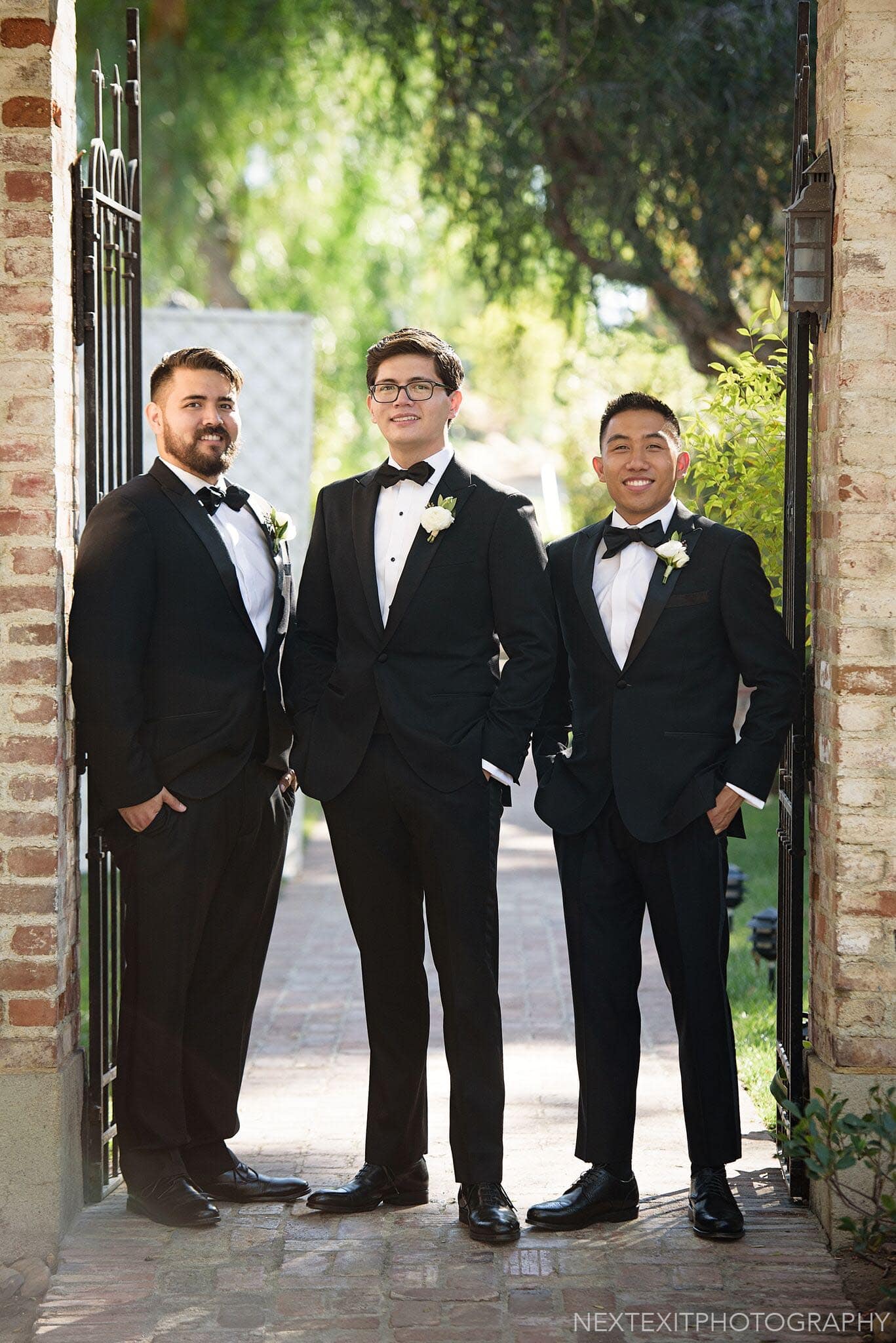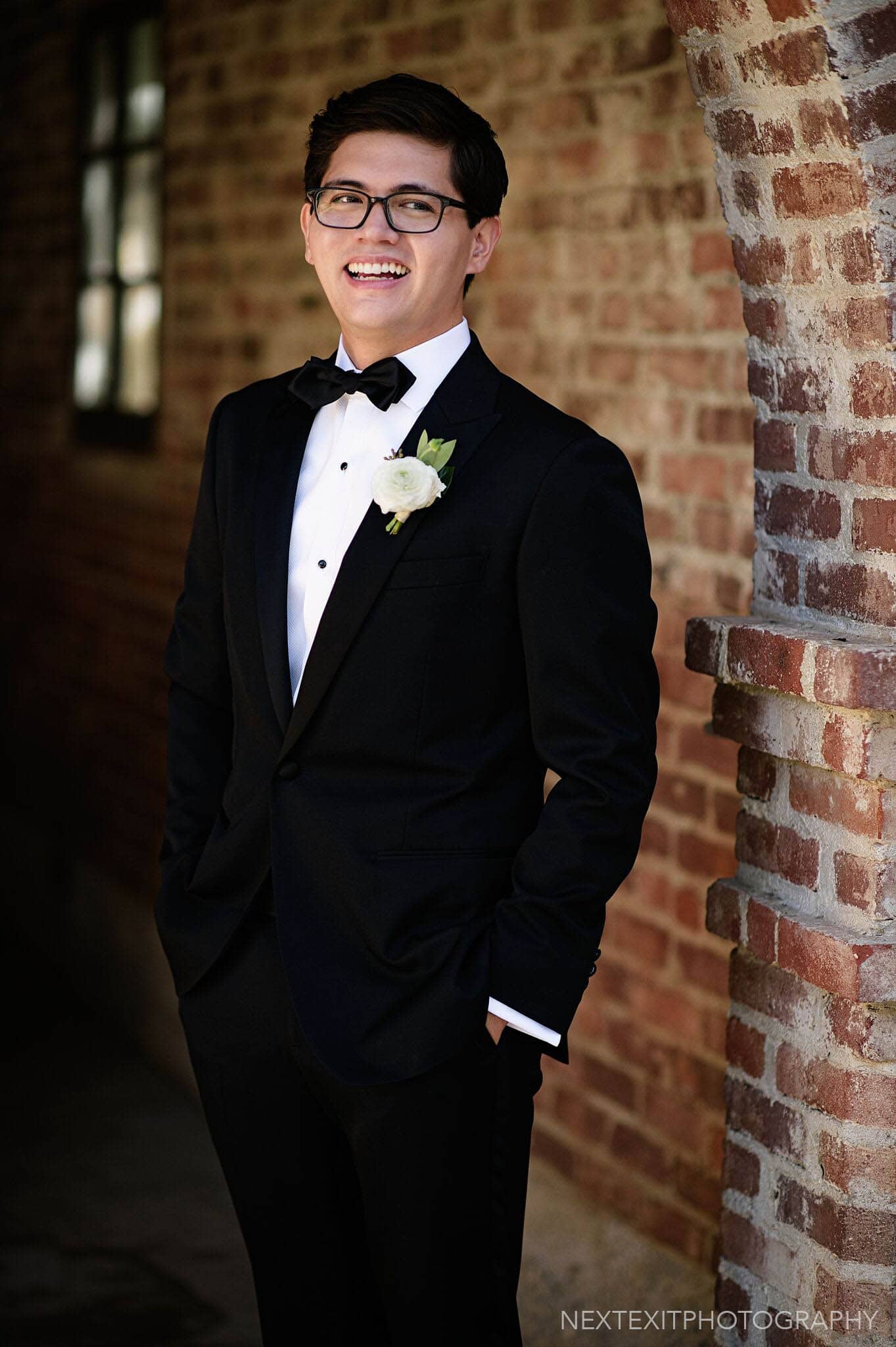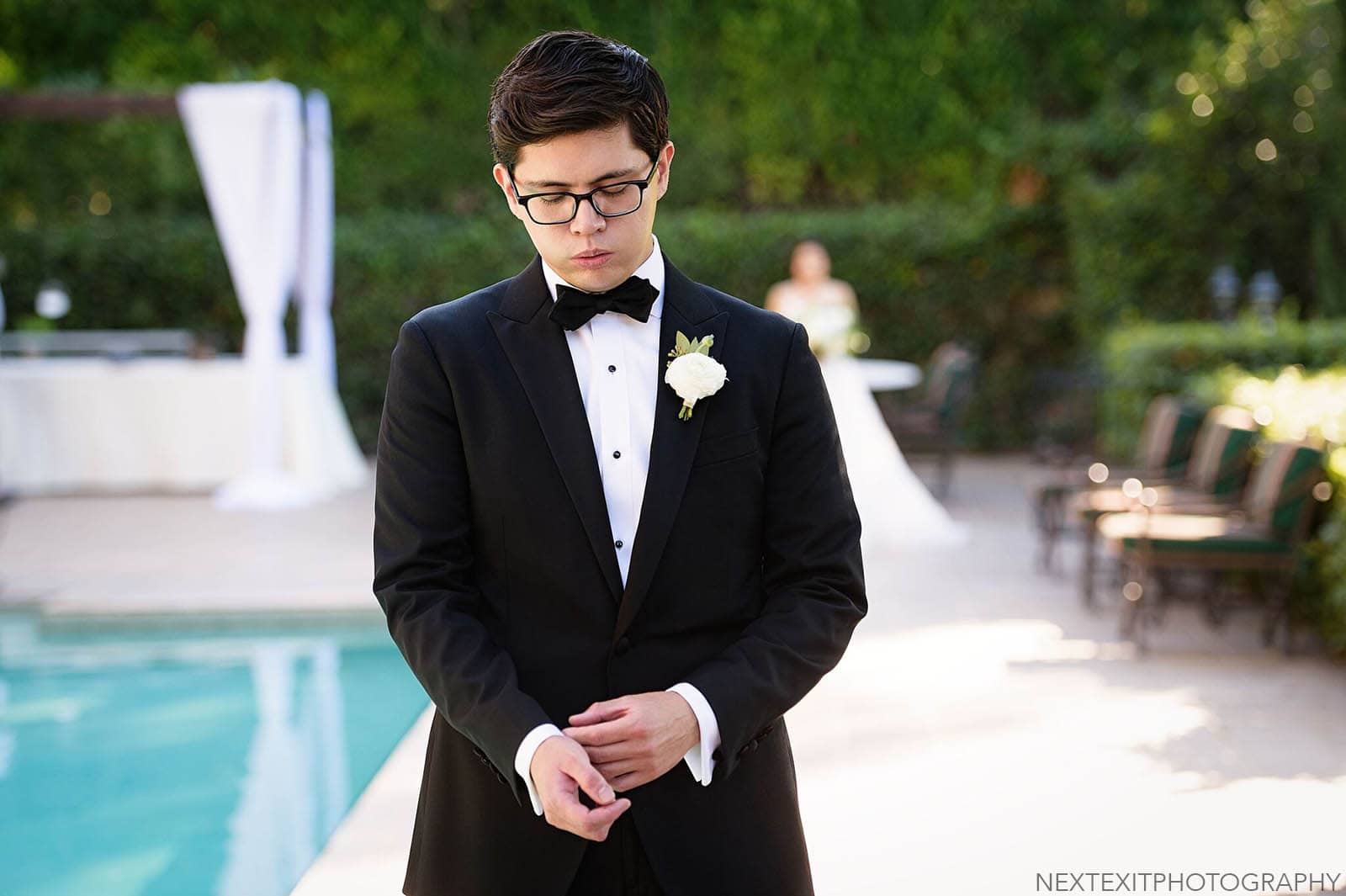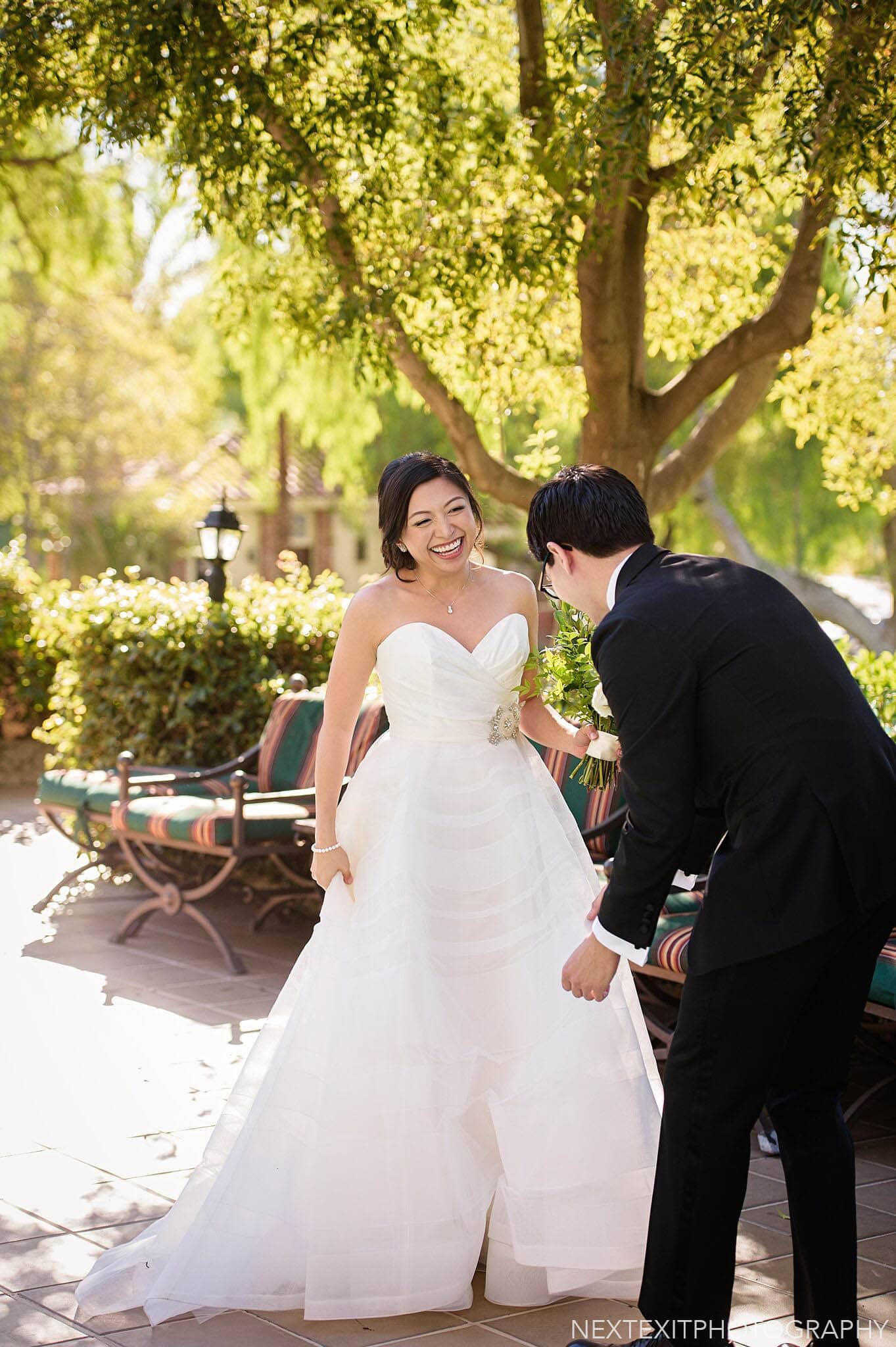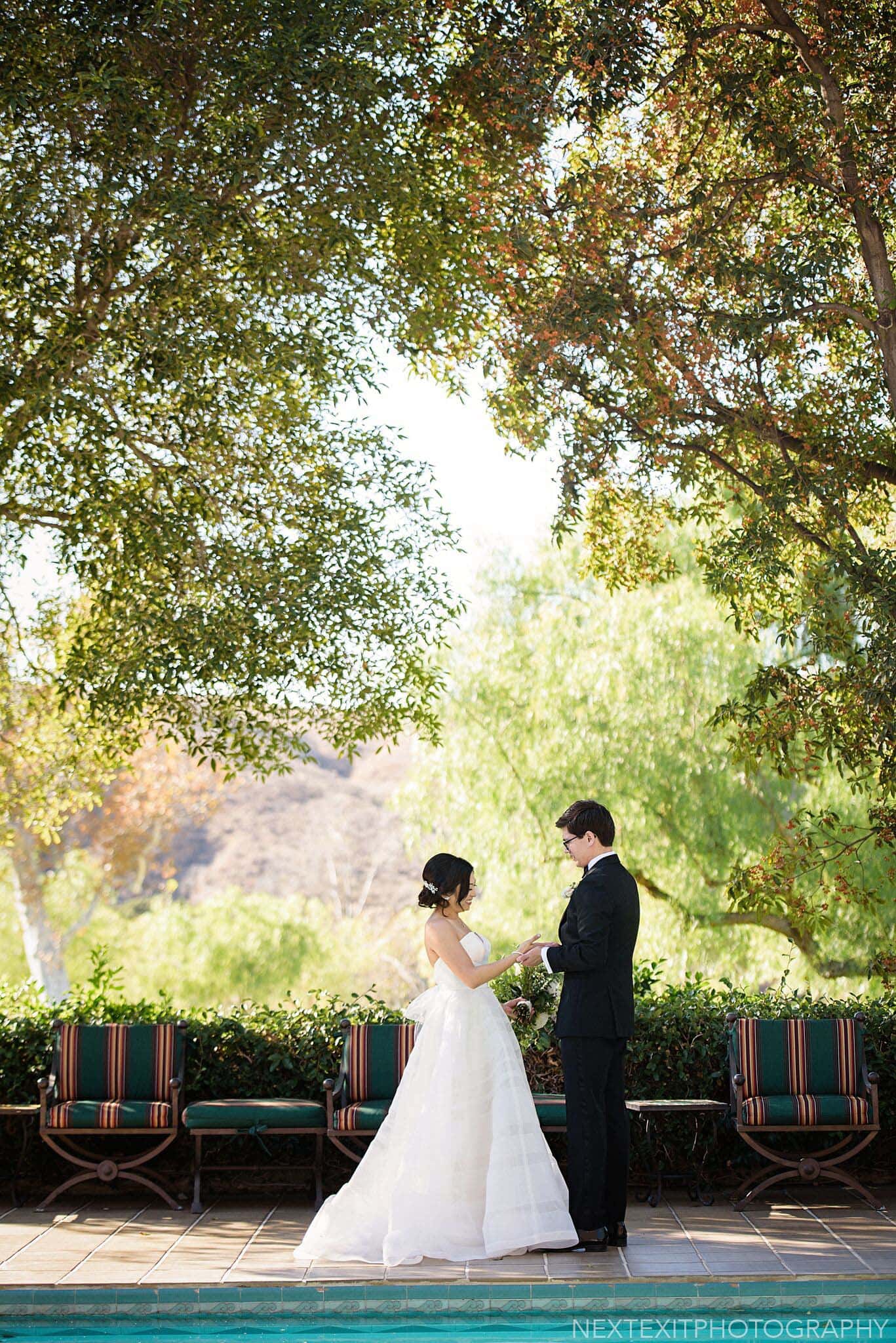 Our first look was nerve-wrecking and exciting and also such a big relief. We had been planning for nearly a year and up until the first look, Alex had no idea what my gown would look like. Alex laughed when he saw the stripes.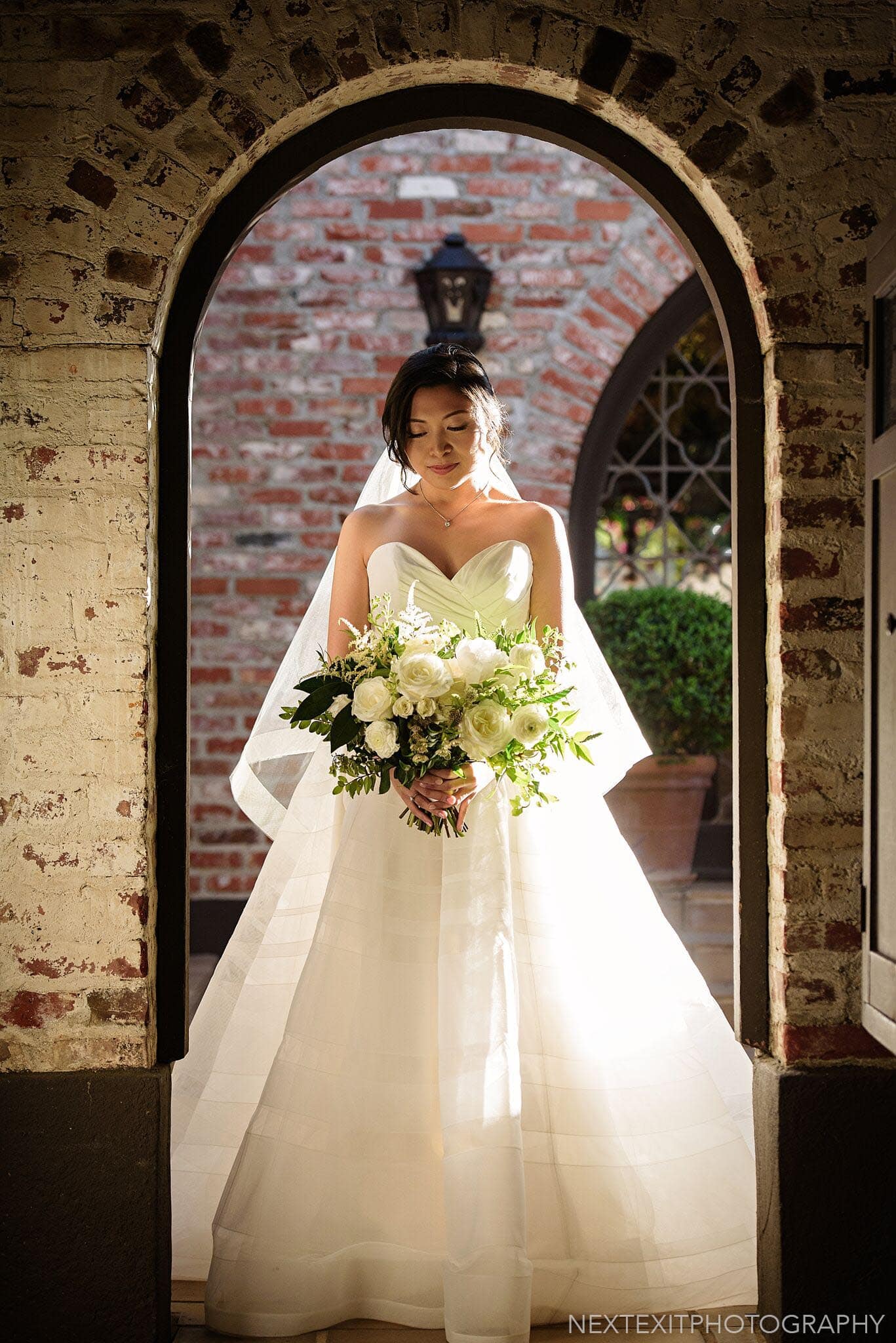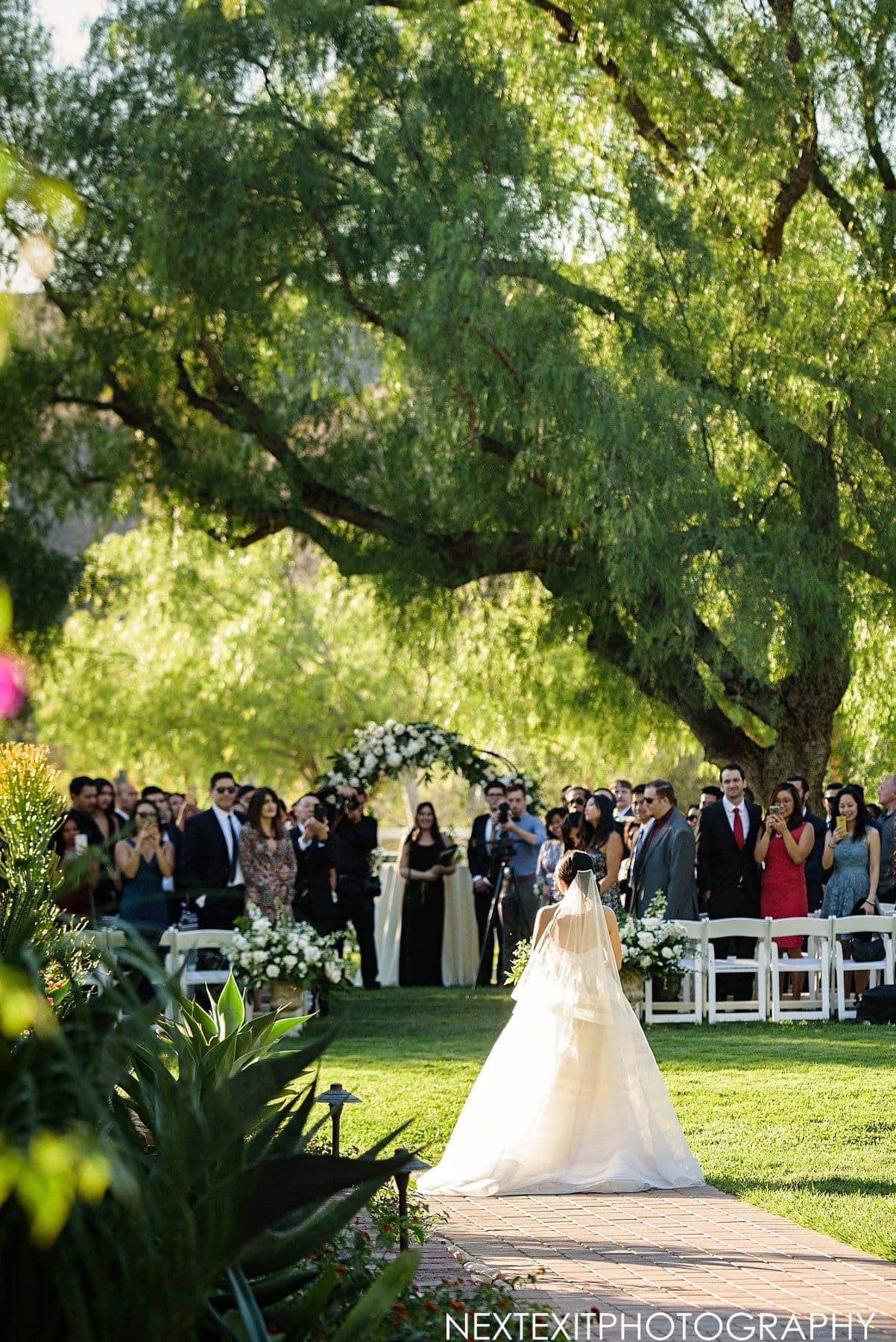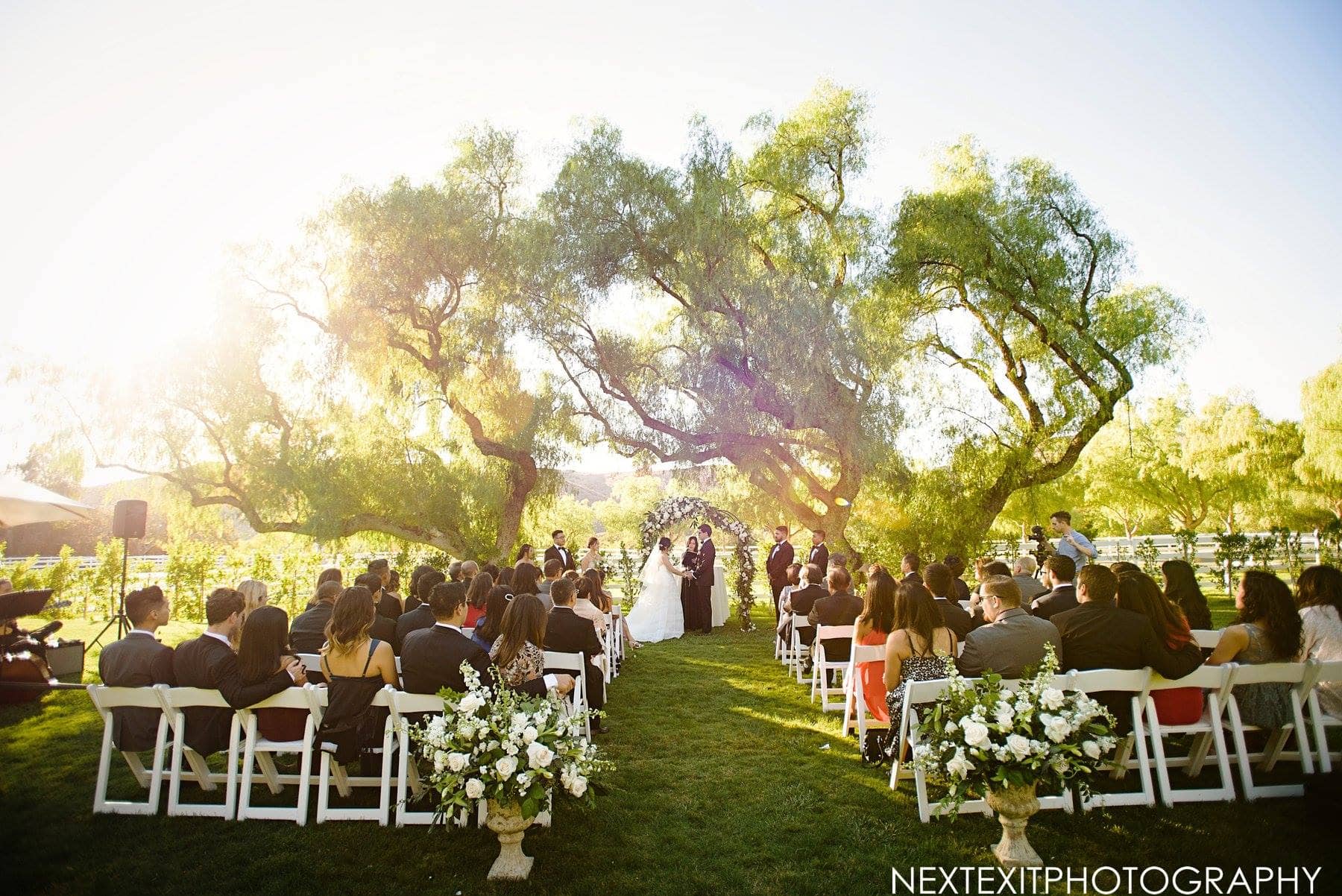 The wedding ceremony was beautifully officiated by Elysia of LA Wedding Woman. We had Django Foxtrot play gypsy jazz renditions of our favorite Beatles songs during the procession and ceremony. After the big kiss, we had the guests send us off with bubbles!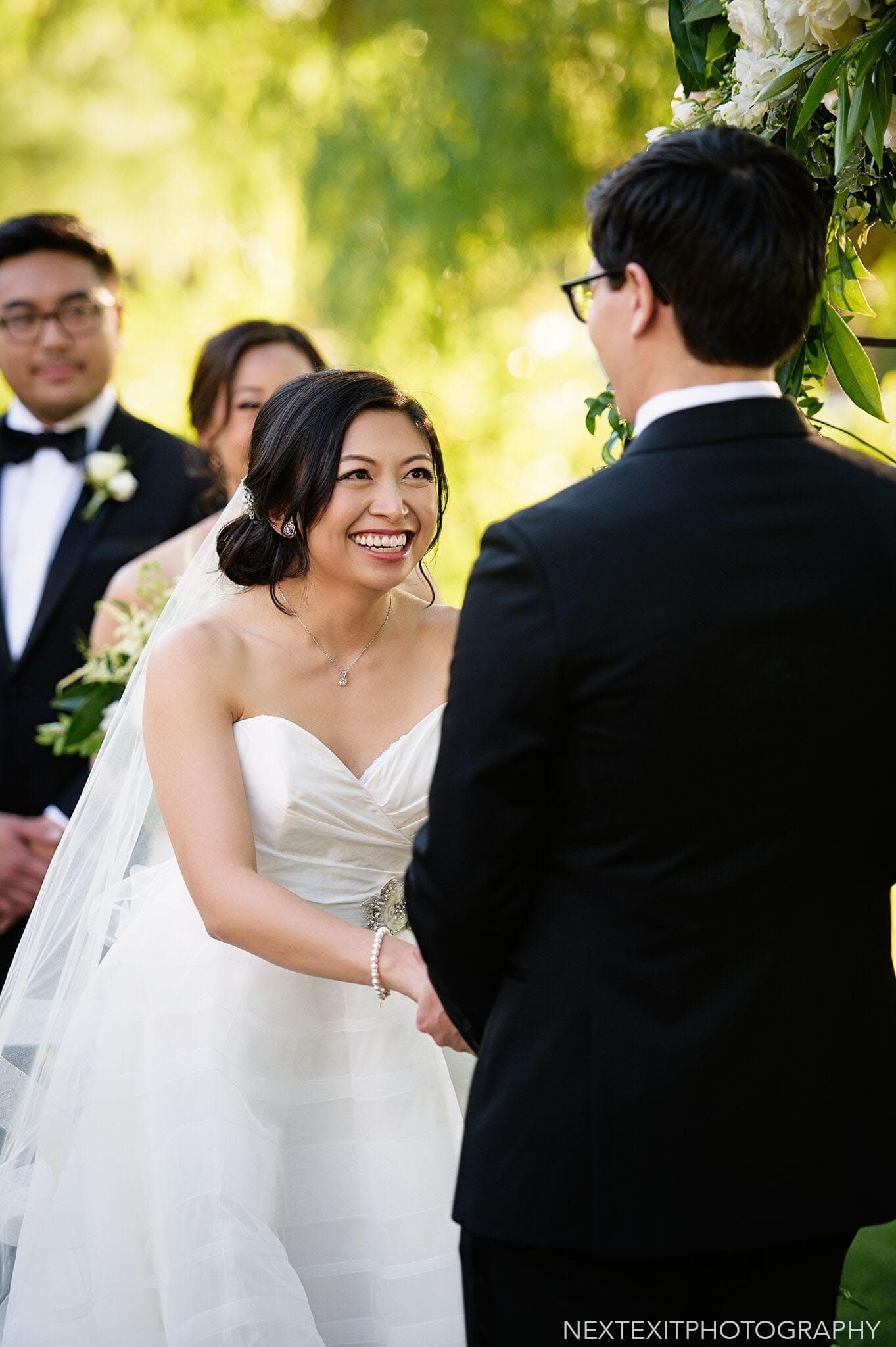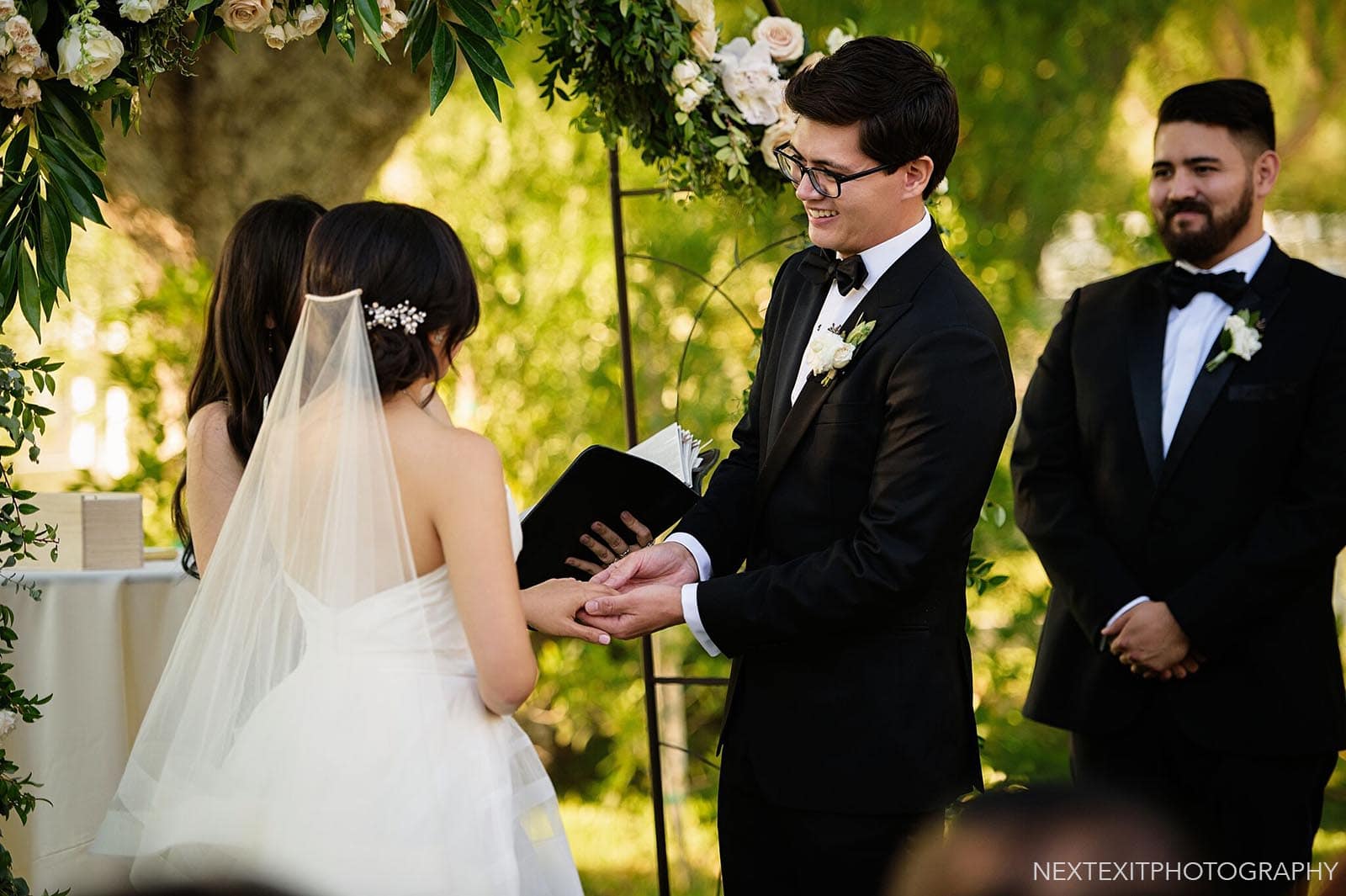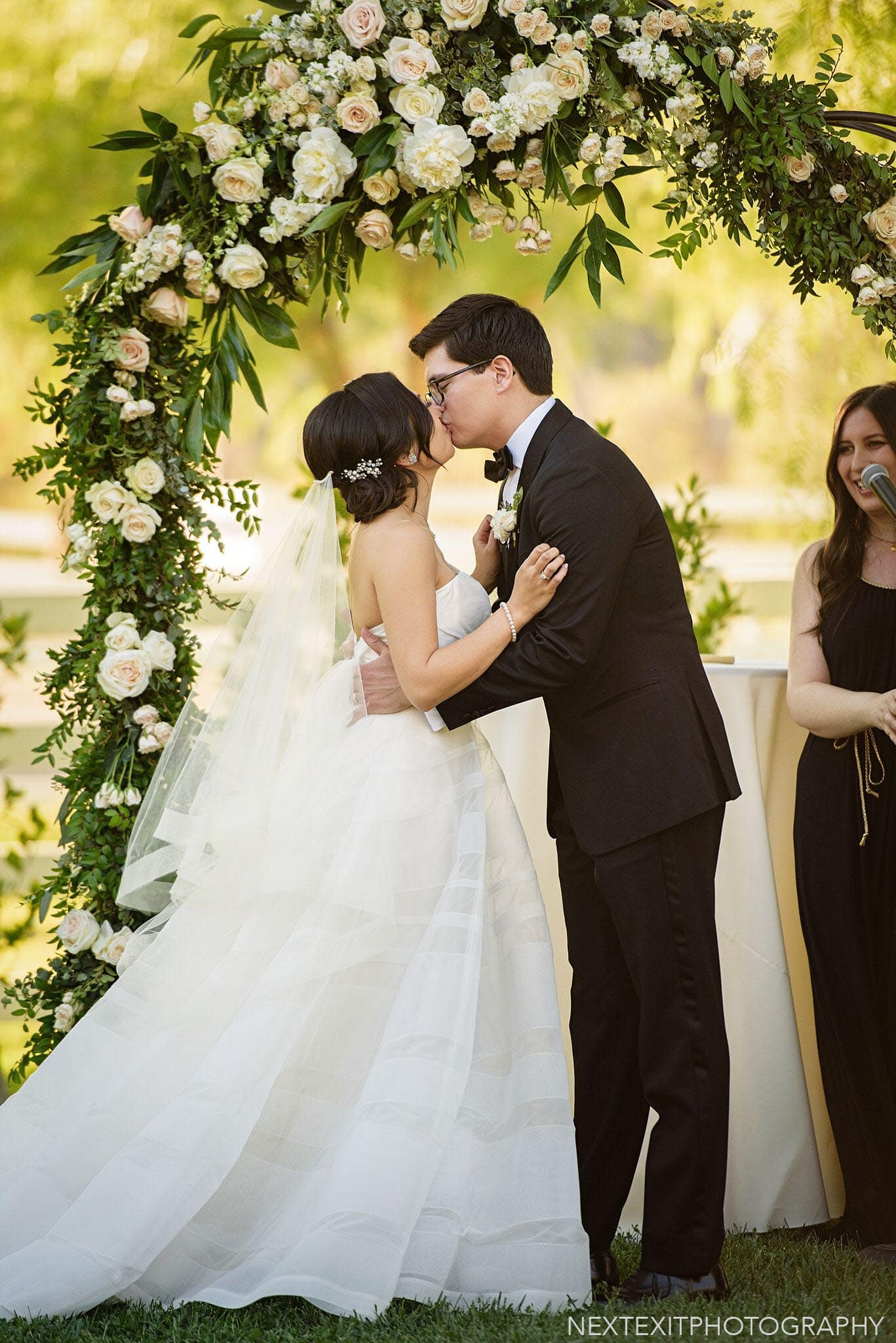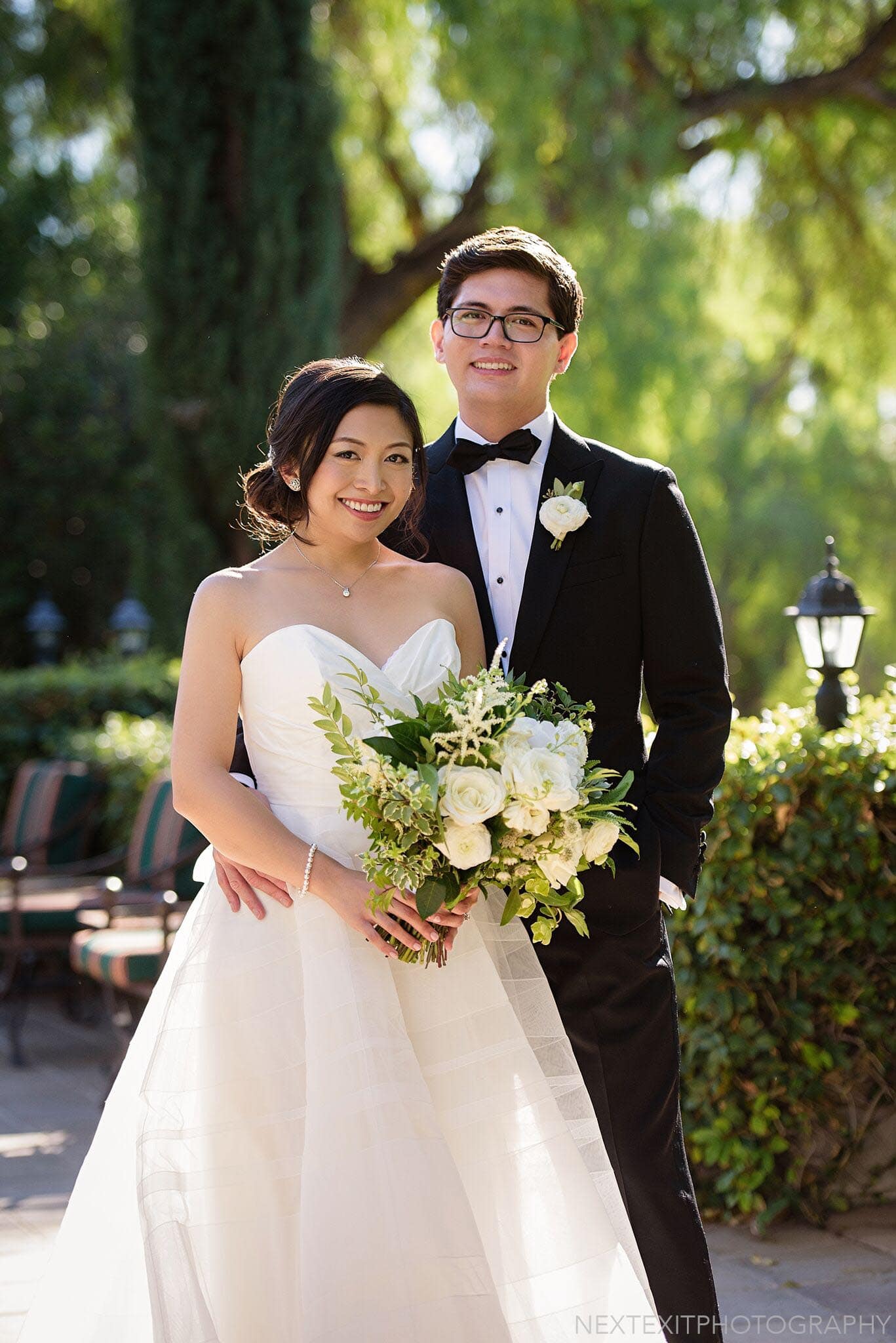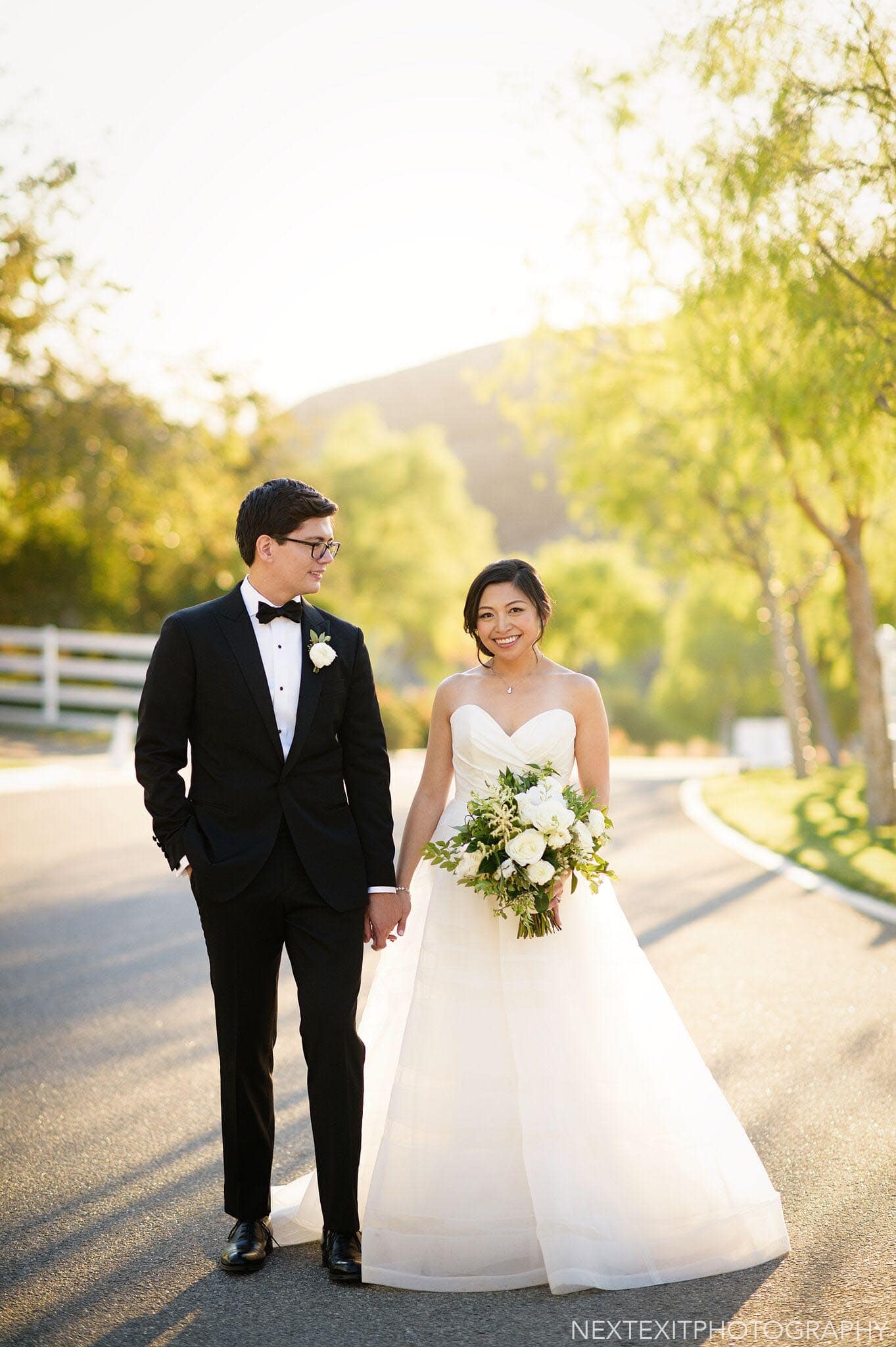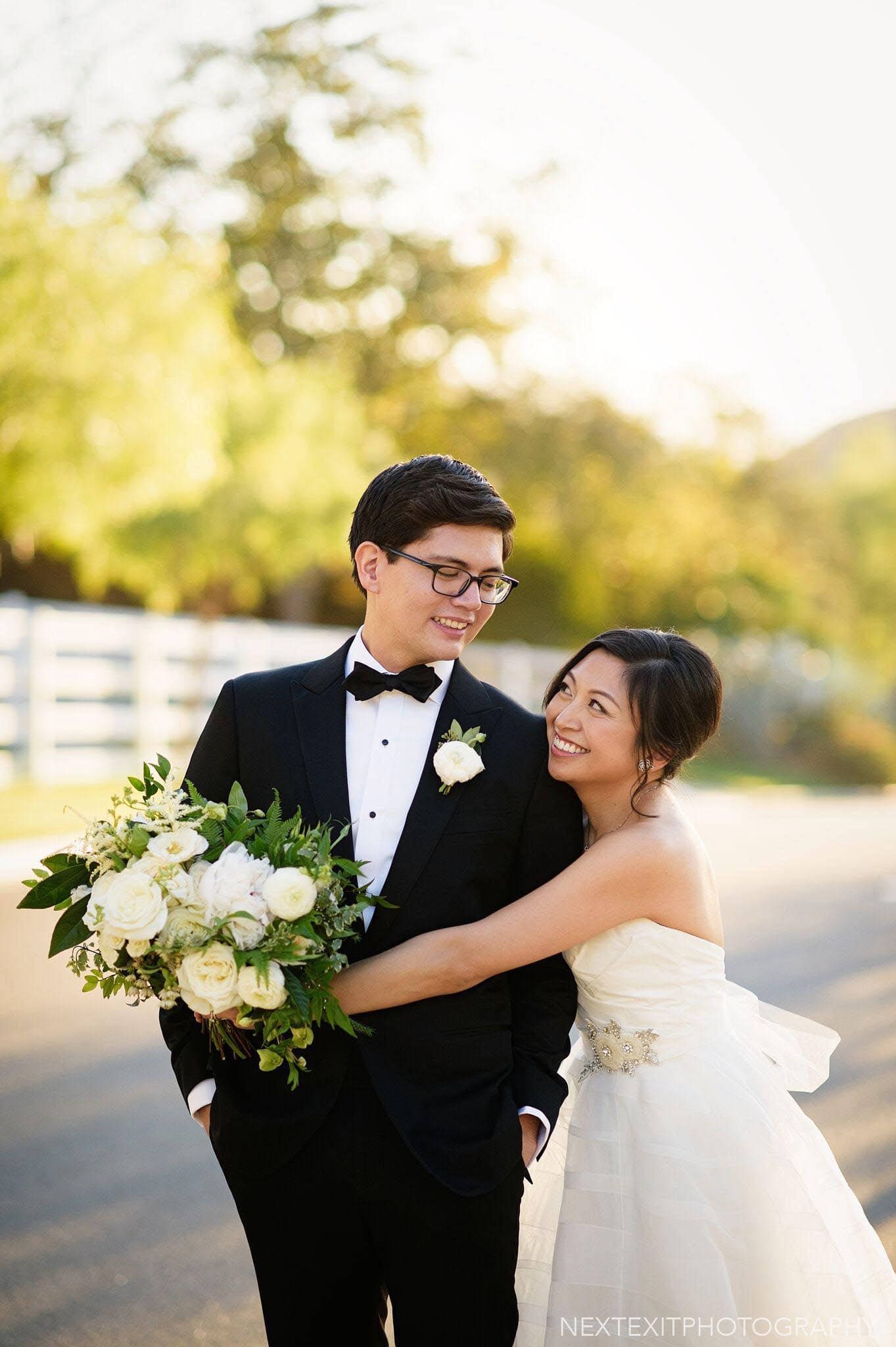 That's the ceremony. Cocktail hour and dinner reception are covered in part two.
Wedding Vendor Credits: