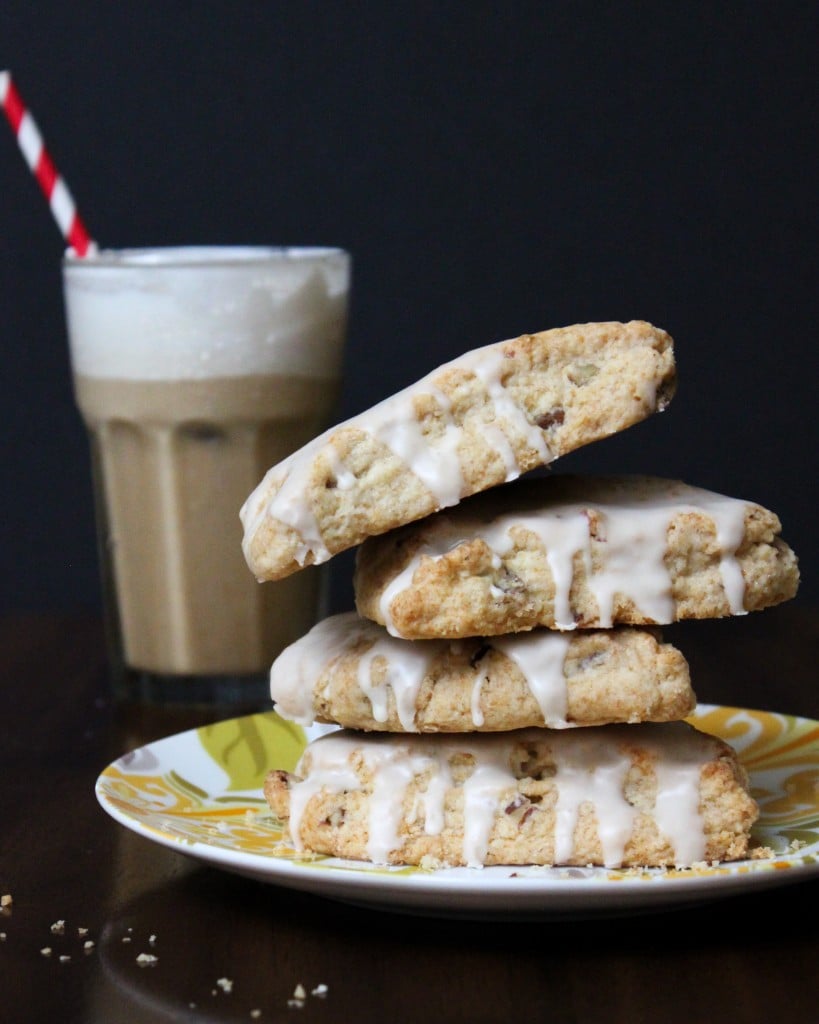 I used to go to Starbucks all the time. Back in high school and college, I'd go at least three times a week. Since moving to Silver Lake almost two years ago, I've become addicted to other coffee shops.
I have nothing against Starbucks, but one reason I avoid the store is because I can't go inside without buying a maple scone. And when they don't have any during that visit, my heart breaks a little and my stomach frowns.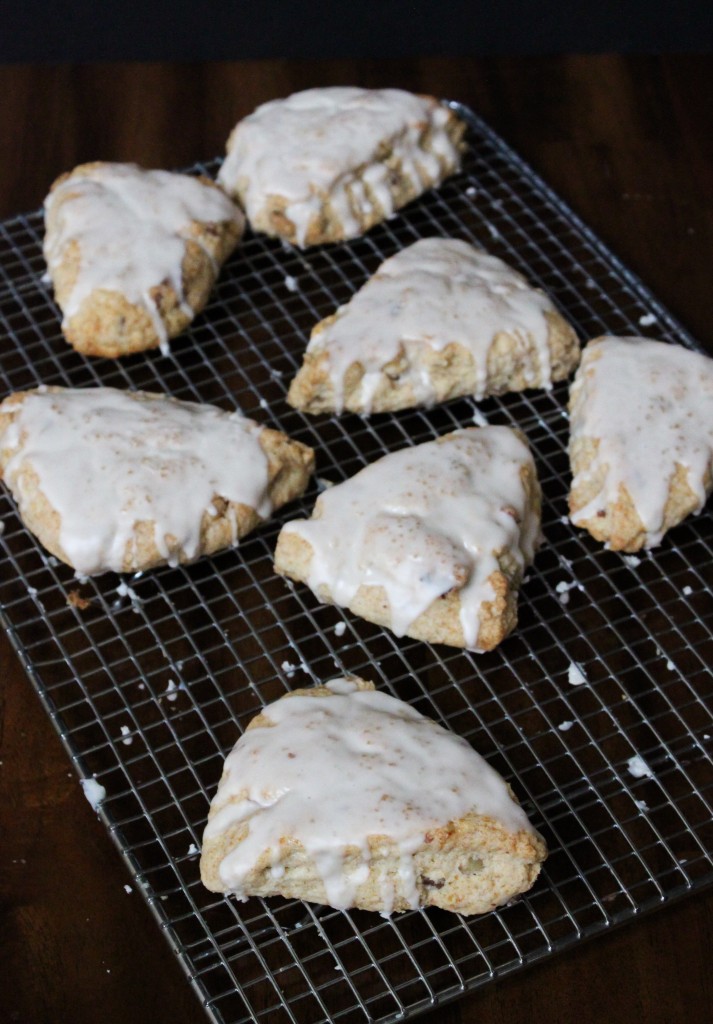 Naturally, to cure myself of this addiction and unwanted habit, I have decided make my own maple scones. I figure if I eat enough of these, I will eventually get over the maple scone and stop buying them. Although, once I move on, I am bound to find another sweet addiction.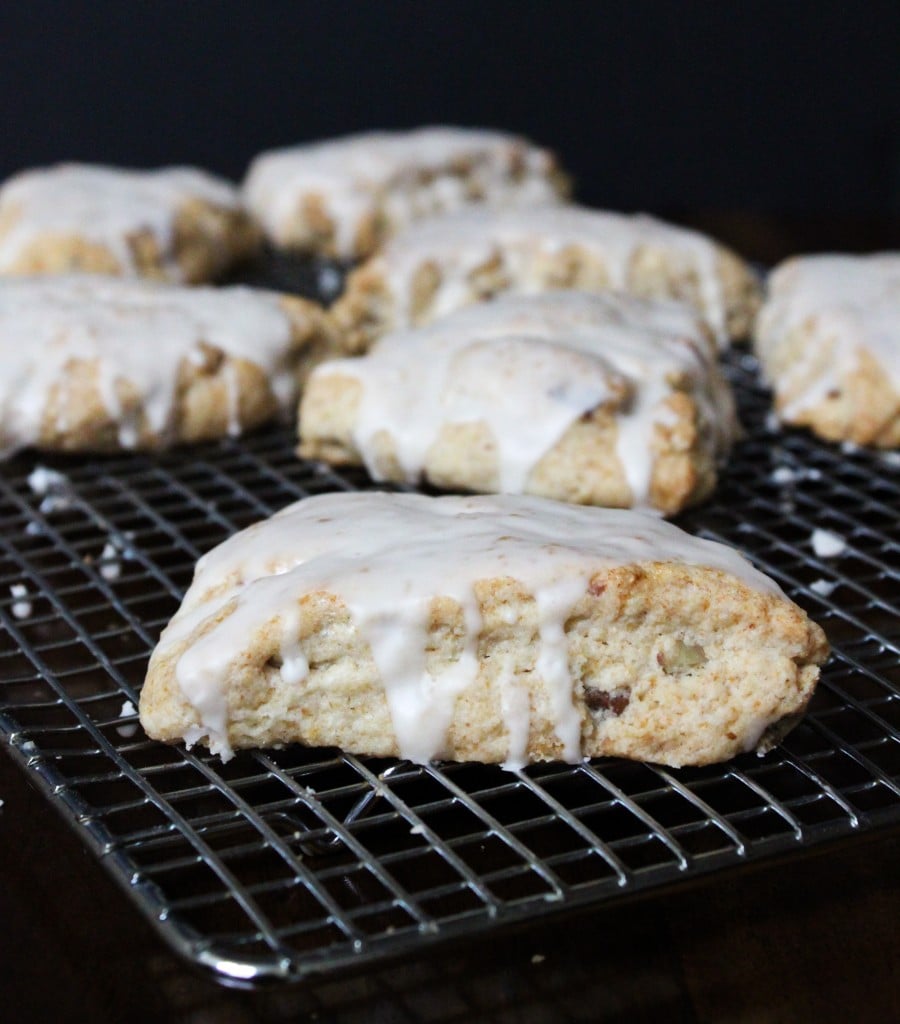 I like crumbly, not too sweet scones that I can enjoy with my coffee drink. The scone itself is pretty plain. It's the addition of the sweet maple glaze that brings this scone to life.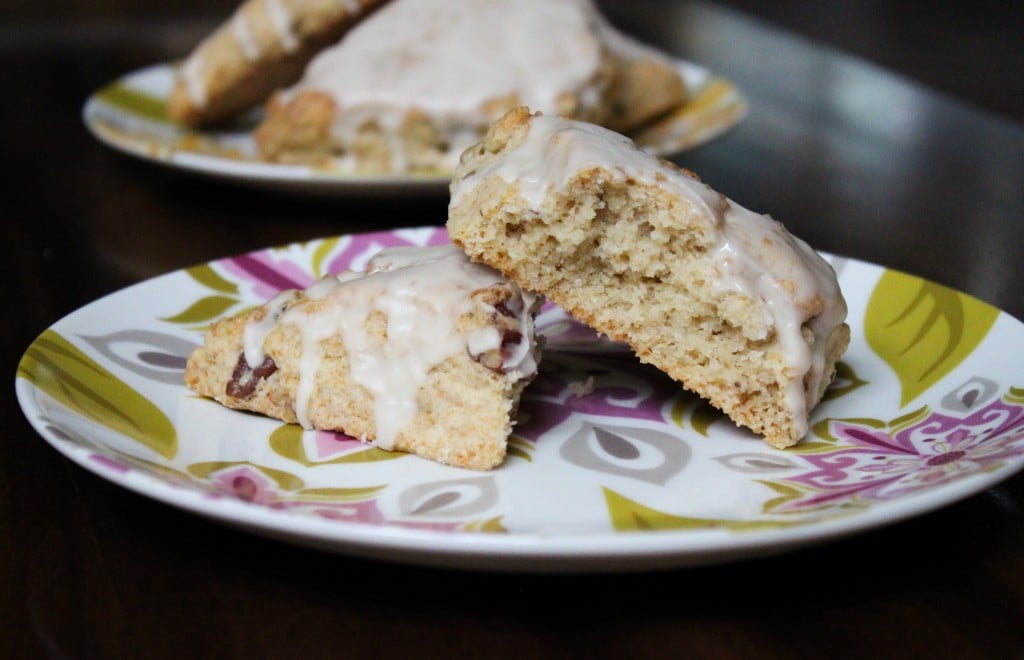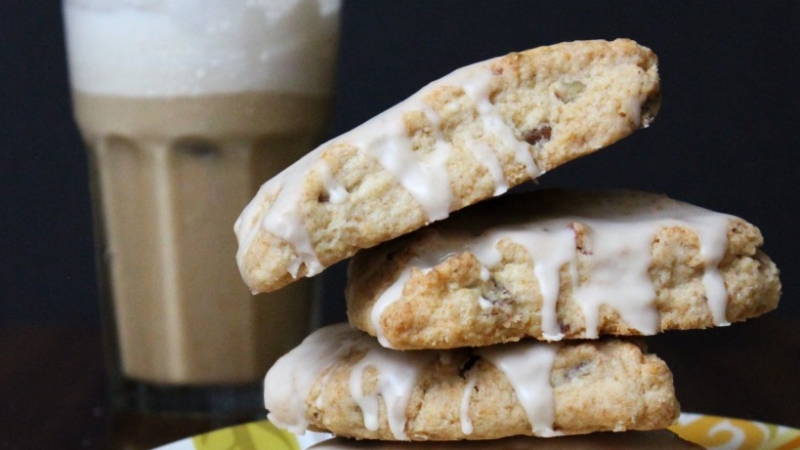 Maple Oat Pecan Scones
Ingredients
2

cups

all-purpose flour

1

cup

rolled oats, finely ground in food processor

4

Tablespoons

maple syrup (or granulated sugar)

1

Tablespoon

baking powder

1/4

teaspoon

fine sea salt

1

cup

unsalted butter, cut into tablespoons, cold

1

cup

heavy cream, chilled

1/2

cup

pecans, lightly toasted, roughly chopped

heavy cream, to brush tops

turbinado sugar, as needed to sprinkle
Maple Glaze:
1 1/2

cup

confectioners' sugar, sifted

1/4

cup

whole milk

1/2

teaspoon

maple extract
Instructions
Preheat oven to 350 degrees F. Line baking sheet with parchment paper and set aside.

In a large bowl, whisk together all-purpose flour, oat flour, maple sugar, baking powder, and salt.

Cut cold butter into dry mixture using a pastry blender, fork, or your fingers until mixture resembles coarse sand.

Make a well in the dry ingredients. Add cream. Fold until almost combined. Add chopped pecans and mix until incorporated and all the dry has been hydrated. The dough will be a little sticky.

Turn dough onto a lightly floured surface. Pat into a circle abound 1 inch thick. Using a sharp knife, cut into 10 equal pieces. Transfer to prepared baking sheet. Brush tops of scones with heavy cream and sprinkle generously with turbinado sugar.

Bake for 20-25 minutes until slightly golden brown. Let cool on baking sheet for a couple of minutes before transferring to wire rack to cool completely. Once cooled or at room temperature, proceed with maple glaze.
Maple Glaze:
Whisk all ingredients together in a medium bowl until smooth. Drizzle over cooled scones and let sit until glaze has set.