I often get puzzled and confused looks when I tell people that I want to vacation in Portland (or worse when I say I wouldn't mind settling down and raising a family there).  Since first visiting the lovely city two years ago, I've fallen in love with Portland.
Portland may only be a short two hour plane ride away from Los Angeles, but it feels like a completely differently world.  Don't get me wrong, I love big cities- San Francisco, Chicago, and NYC, at the drop of a hat I would love to move there.  But there's something special about Portland that puts it high on my realistic places to live list.
I spent the last six days eating and exploring my way through Portland's amazing food scene.  Most people would never guess that Portland boasts such delicious, memorable and affordable food.  While other cities feel the need to charge more for locally grown organic produce, Portland offers this as the norm, as something that should be made available to the masses.  Portland seems to have practiced the farm to table concept way before Alice Waters and her chefs at Chez Panisse made it famous in America.  Every restaurant/food cart/coffee shop I went to was serving some sort of locally grown or hand crafted product.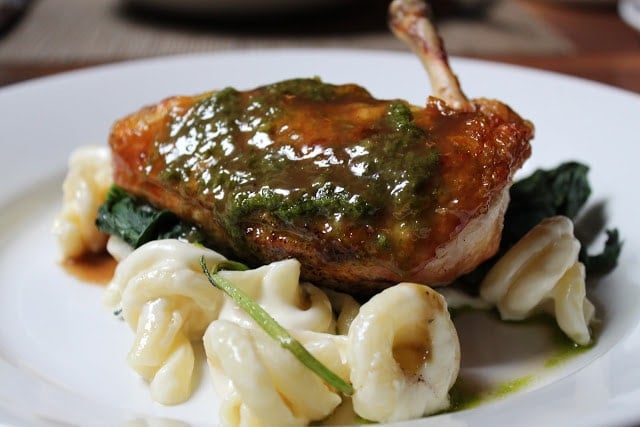 Roasted Chicken Breast, Mac n Cheese, Salumi Pancetta Broccolini from Davis Street Tavern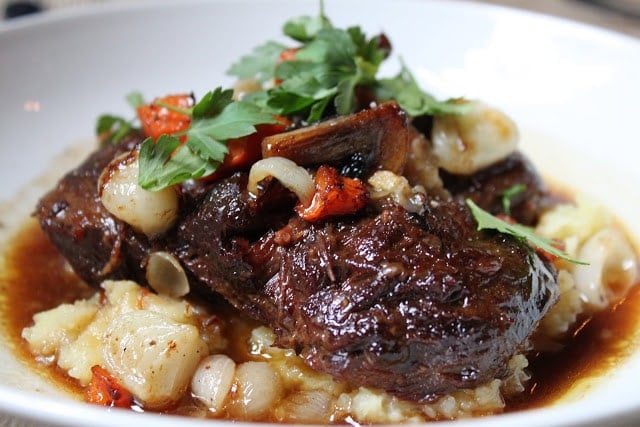 Veal Cheek Bourguignon, Potato Puree, Glazed Heirloom Rainbow Carrots, Cippolini Onions from Davis Street Tavern
Pastrami Ruben from Kenny and Zuke's Delicatessen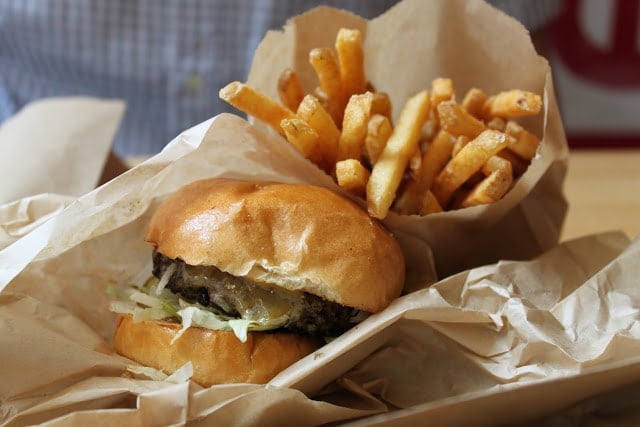 Hamburger and white truffle sea salt Fries from Little Big Burger: made with cascade natural beef, local brioche buns, local Tillamook cheese, organic vegetables, and camden's catsup (also local from Oregon)
No offense to La Brea Bakery in LA and the par baked breads they ship all over the place (I love Nancy Silverton), but I can't get over the amount and prominence of real bread bakers in Portland.  There are few places in Los Angeles County where I can find good bread.  But they seem to be everywhere in Portland.  Real bread bakeries where you can sit and watch them make batches of bread with their hands instead of machines– Ken's Artisan Bakery, Pearl Bakery, little t american baker.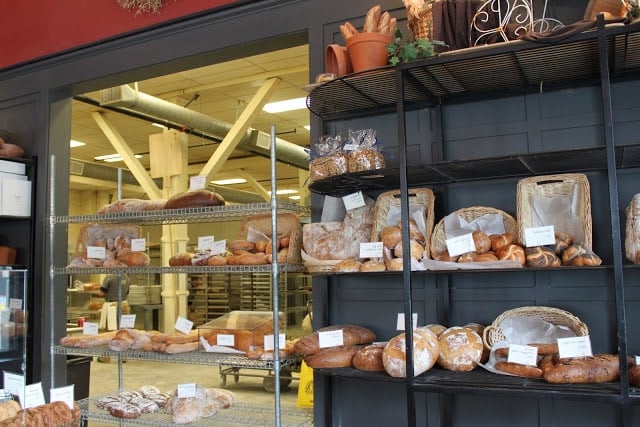 Pearl Bakery
Marjolaine Cake from Papa Haydn: Plated like a dessert from the 80s-90s but the flavor combinations are timeless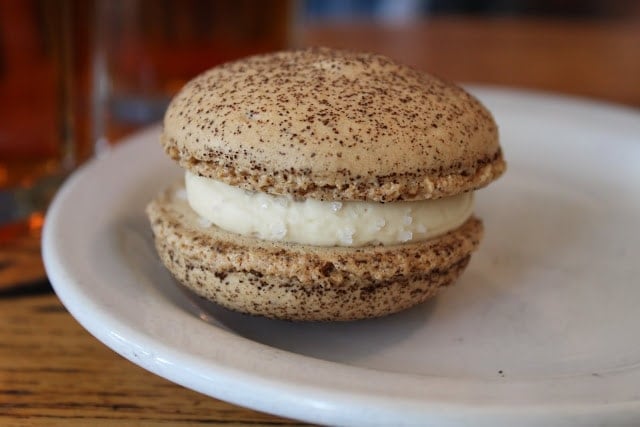 Salted Caramel Coffee Macaron from Ken's Artisan Bakery: Quite possibly the best macaron I've ever had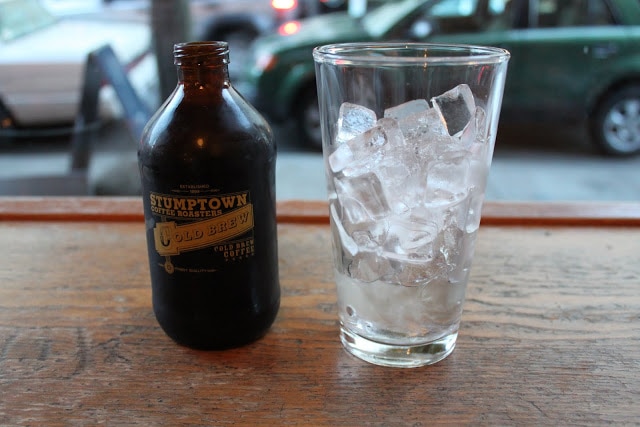 Stumptown Coffee Roasters Cold Brew Coffee: Stumptown > Intelligentsia.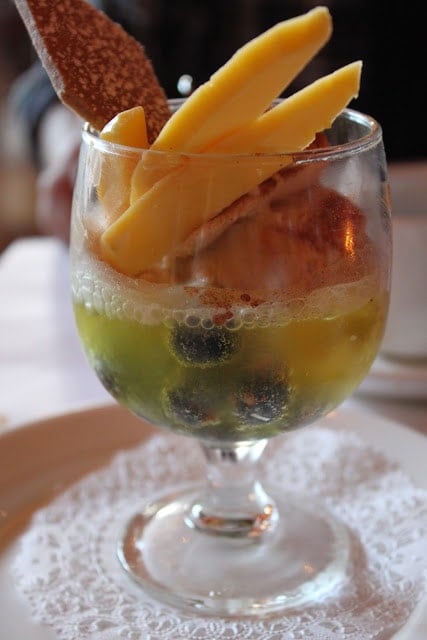 mind blowing special dessert from Andina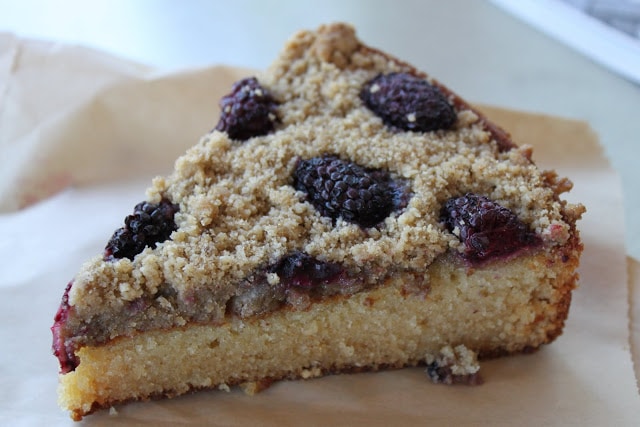 Oregon Marionberry Crumb Cake from little t american baker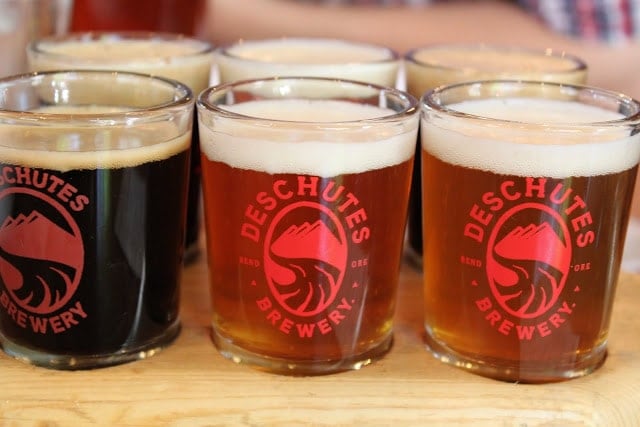 Six Beer Flight at Deschutes Brewery (the fifth largest craft brewery in the US): Black Butte XXIII is amazing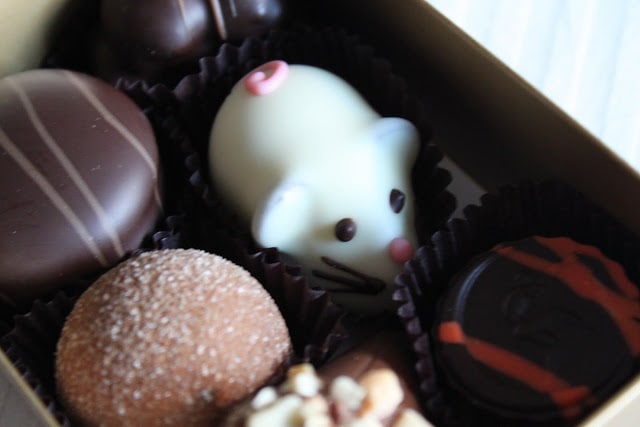 Handcrafted Chocolates from Moonstruck Chocolates: How cute is that little mouse?
Aside from the great food, Portland is one of the most greenest and environmentally friendly cities I've been to in the United States.  Their public transportation is well organized and efficient.  With light rails, streetcars and busses, its very easy to get around downtown (and free for travel within downtown!).
Oregon is such a beautiful state with so much nature to explore and scenic routes to admire.  To compensate for the all the excess calories I consumed on my trip, I made a trip to Maltnomah Falls. Its only a 30 minute drive from downtown Portland and so worth the car rental.  I hiked up to the top of the falls and was blown away by the gorgeous views.  I will definitely be back again to explore more of Oregon.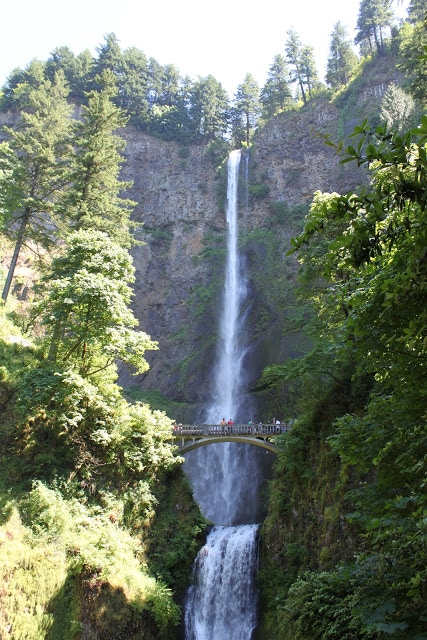 Maltnomah Falls