Nectarine Mint Smash.  Its kinda like a mojito but with whiskey.  Its a nice refreshing cocktail to enjoy during the remaining warm summer nights.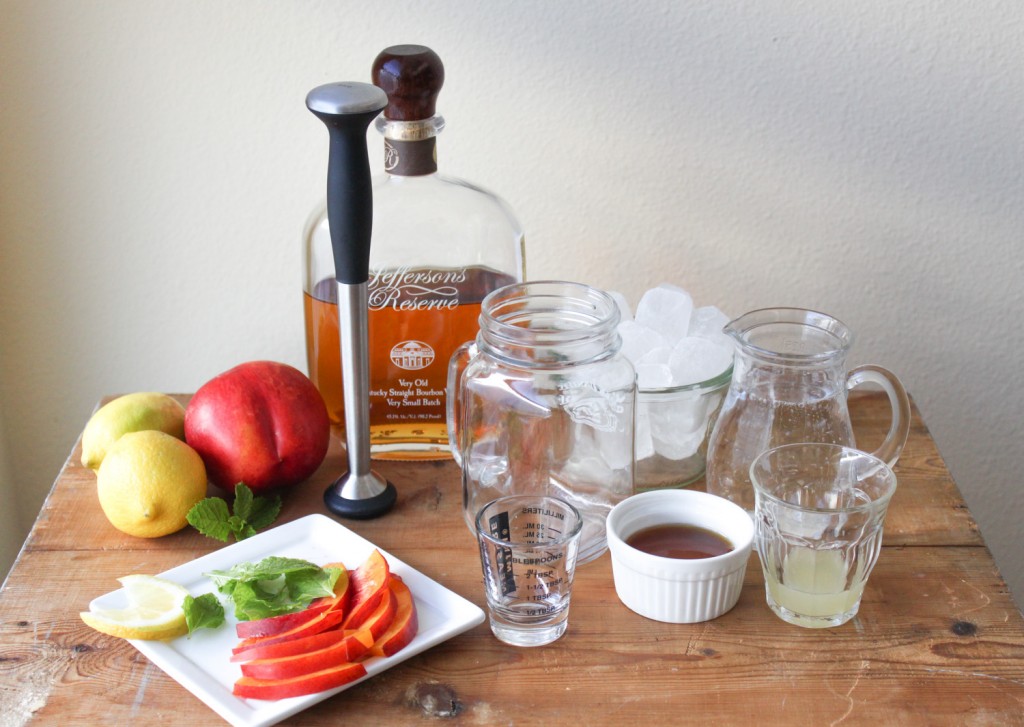 Nectarine Mint Smash (serves 1)
Ingredients:
fresh mint leaves
2 Tbsp fresh lemon juice
thinly sliced nectarines
splash of agave syrup
2 oz/4 Tbsp/2 shots bourbon whiskey of choice
club soda
ice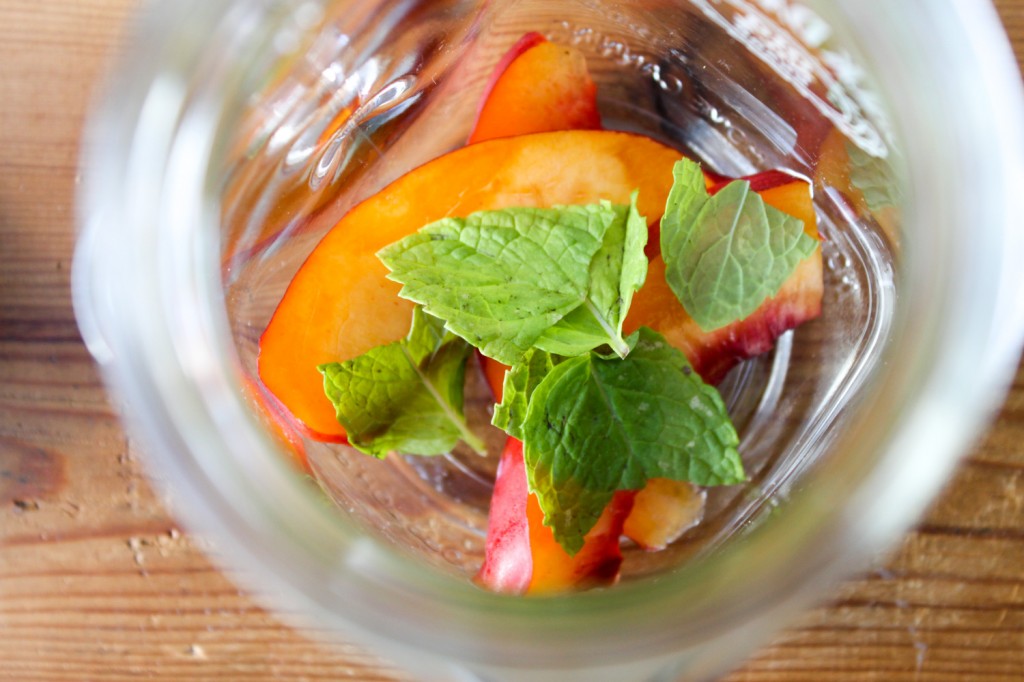 Place a couple slices of nectarine and a small handful of torn mint leaves in glass. Add lemon juice.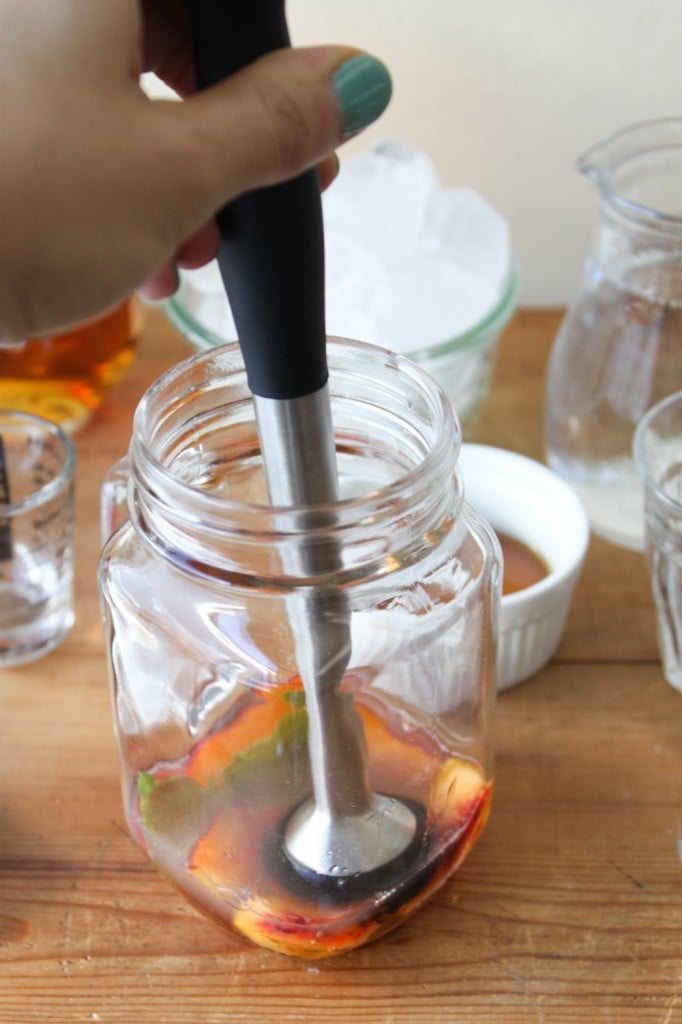 Muddle everything together. Then add a splash of agave syrup.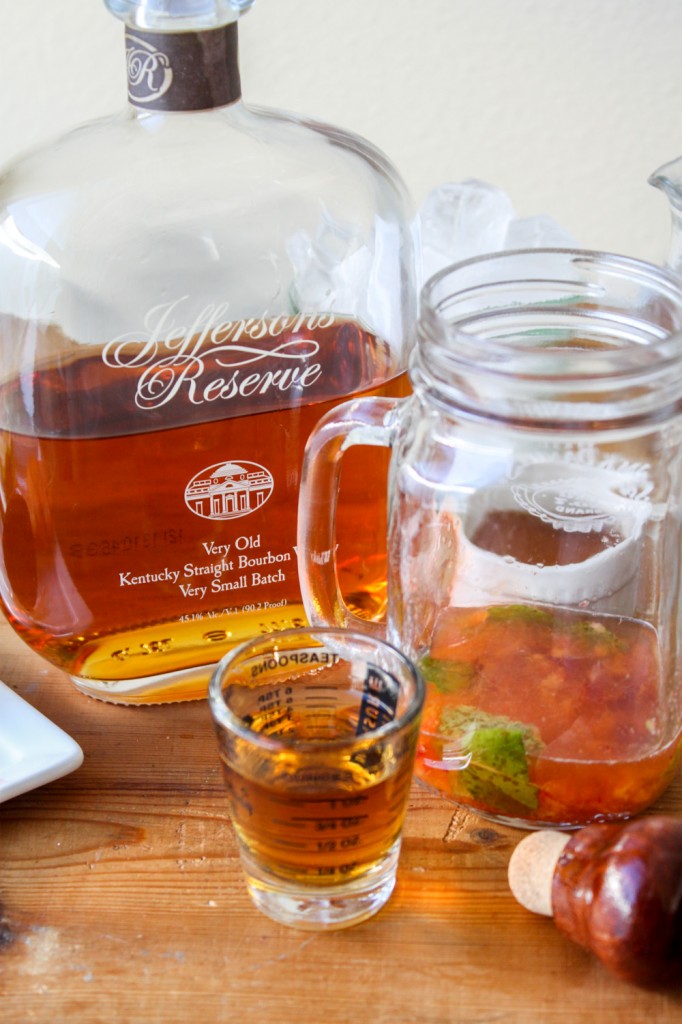 Add two shots (4 Tbsp or 2 oz) of bourbon whiskey of choice.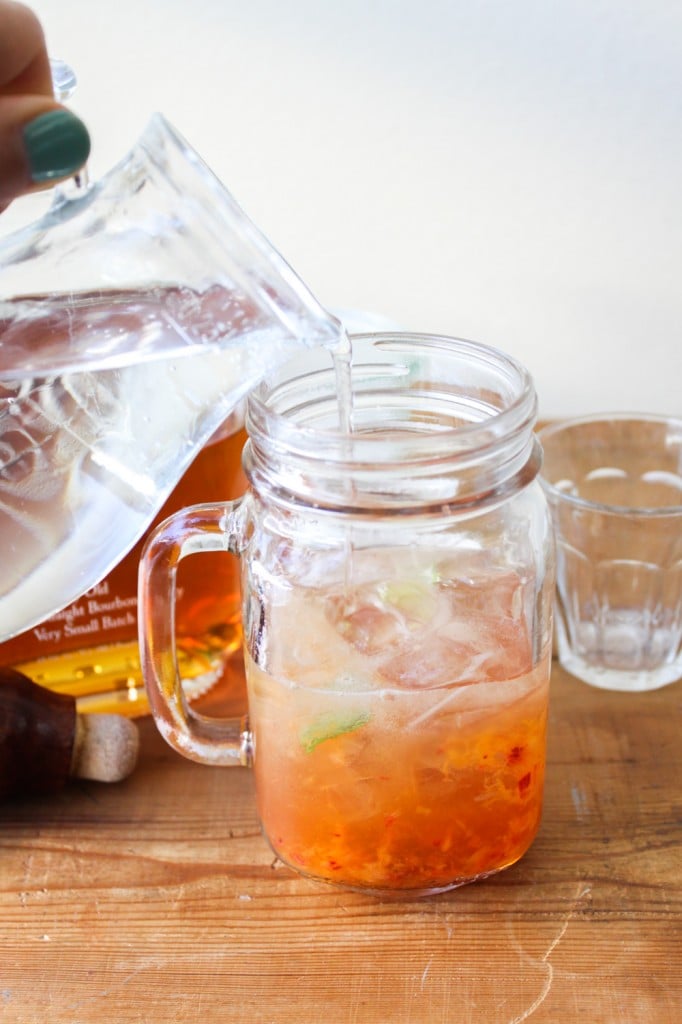 Add a big handful of ice.  Top off with club soda.  Stir to combine contents.  If desired, add more nectarine slices and mint leaves.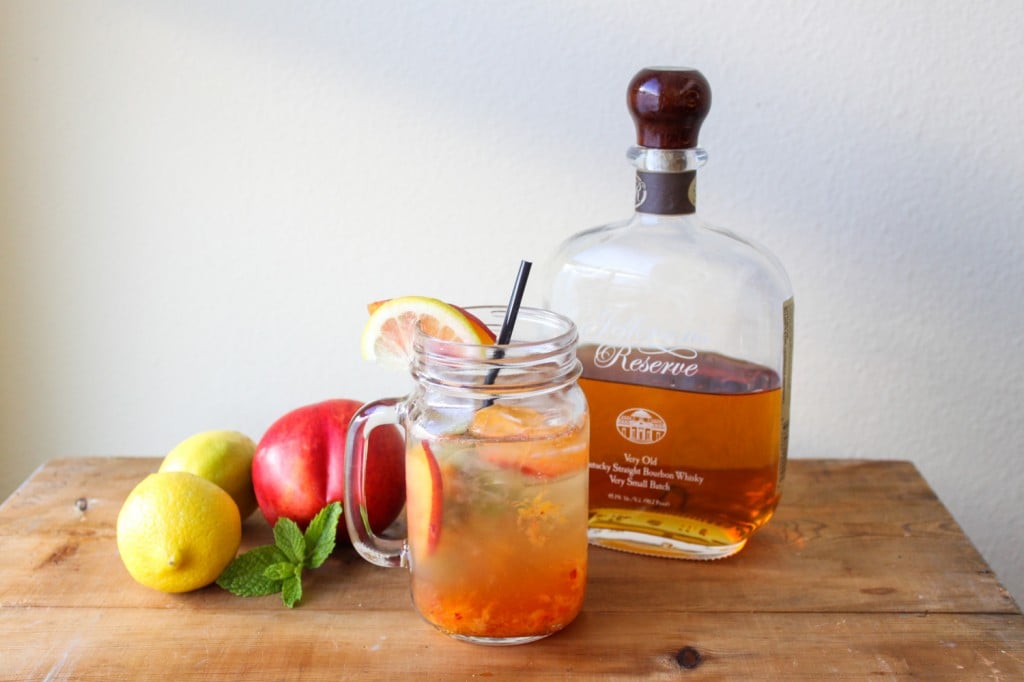 Voilà.  You are ready to enjoy a nectarine mint smash.  Cheers!