This blended frozen drink combines mangos, mint, lime, and coconut water. Mango mint limeade slush is a refreshing fruit beverage perfect for summer!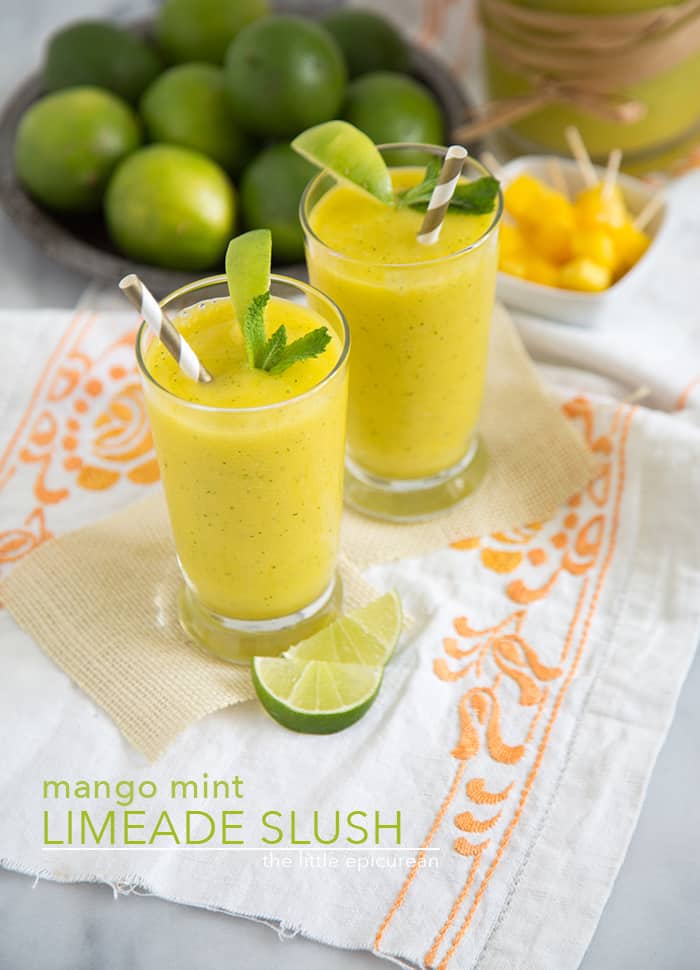 For someone who has a blog focused on sweets and desserts, I have a major sour tooth. When given a choice, I would pick sour and tart over sweet. Give me sour candies, sour gummies, and tart drinks any day and I would happily accept.
The heat of the past couple of days has got me craving something tart and refreshing.  This mango mint limeade slush passes all my requirements.  
The sweet mango, cooling mint, and hydrating coconut water balances out the otherwise super tart lime juice.  When blended together, a delicious drink ensues.
 And if you happen to wanna party…well, rum or vodka is a perfect and welcome addition to this drink.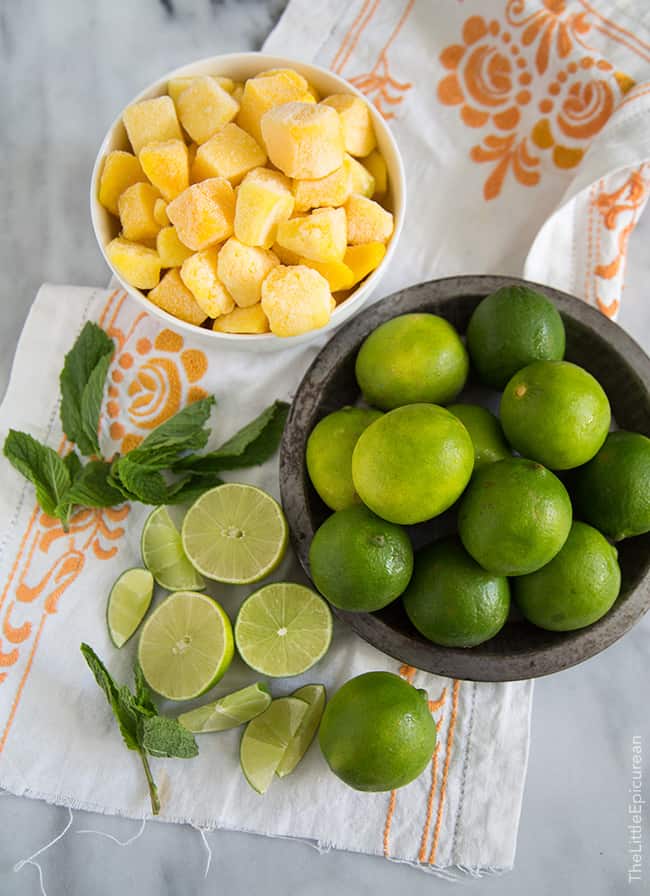 When it comes to blended drinks, I hate ice.  Ice eventually melts and dilutes the drink.  
For this slush, I used frozen mango to give the drink that nice texture.  (Similar to when I make blended coffee drinks at home, I use frozen coffee cubes.)  
You could also try freezing coconut water in ice cube trays for additional slushy-ness.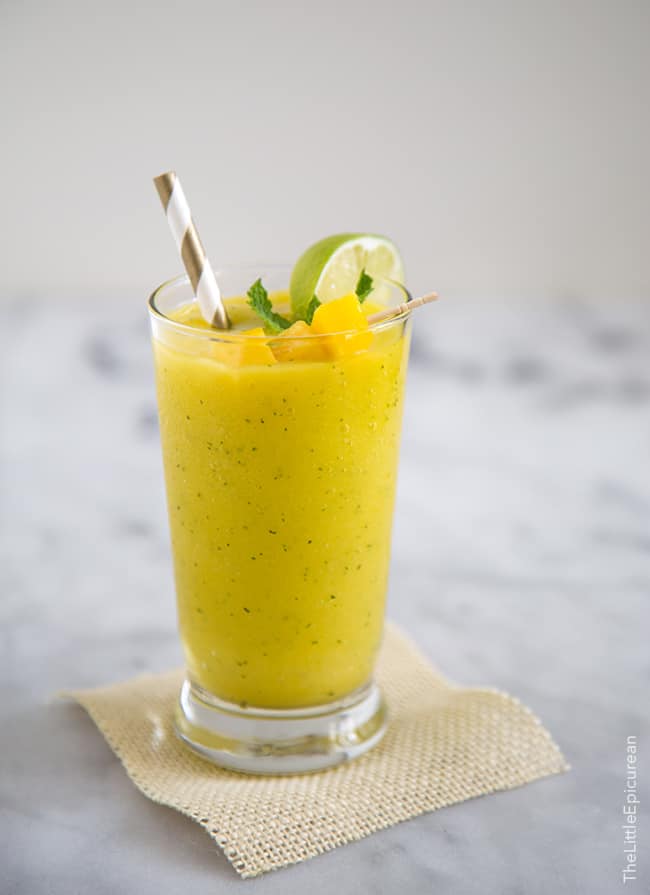 Frozen Mint Limeade
I'm totally in love with this mango mint limeade because it reminds me of sour green mangos.  Whenever I would visit the Philippines, I would eat my weight in green mangos.  
I like to slice them like apples and dip them in a rock sea salt and chili powder mixture.  It makes my mouth water just thinking about that snack.
The lime juice can be quite assertive. If your mango is not very sweet, you can adjust the flavor with simple syrup, agave, or honey. A splash of mango juice or pineapple juice can also offset the tart lime juice.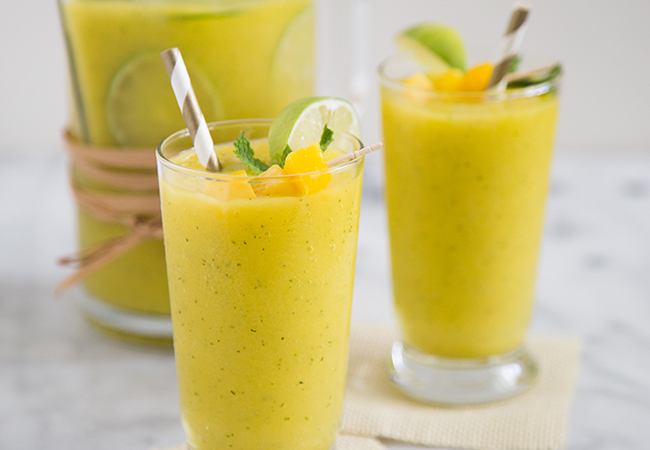 Mango Mint Limeade Slush
This refreshing fruit slush is the perfect beverage to cool you down this summer! This blended frozen drink combines mangos, mint, lime, and coconut water. Yield: about 1 ½ quarts
Ingredients
4

cups

frozen mango chunks

⅓

cup

fresh squeezed lime juice

2

cups

coconut water

8

fresh mint leaves

3

Tablespoons

simple syrup*
Instructions
In a blender, add frozen mango chunks, lime juice, coconut water, mint leaves and simple syrup. Blend until smooth.

Depending on sweetness of mango, adjust amount of simple syrup according to taste. Garnish with fresh mint leaves, mango chunks or lime wedges. Serve immediately.
Notes
Simple Syrup: Bring to a boil 1/2 cup water and 1/2 cup granulated sugar.  Remove from heat and allow to cool to room temperature.  Store in an airtight container in the fridge for up to 1 month.