A homemade version of the popular Philz' Coffee drink Mint Mojito Coffee!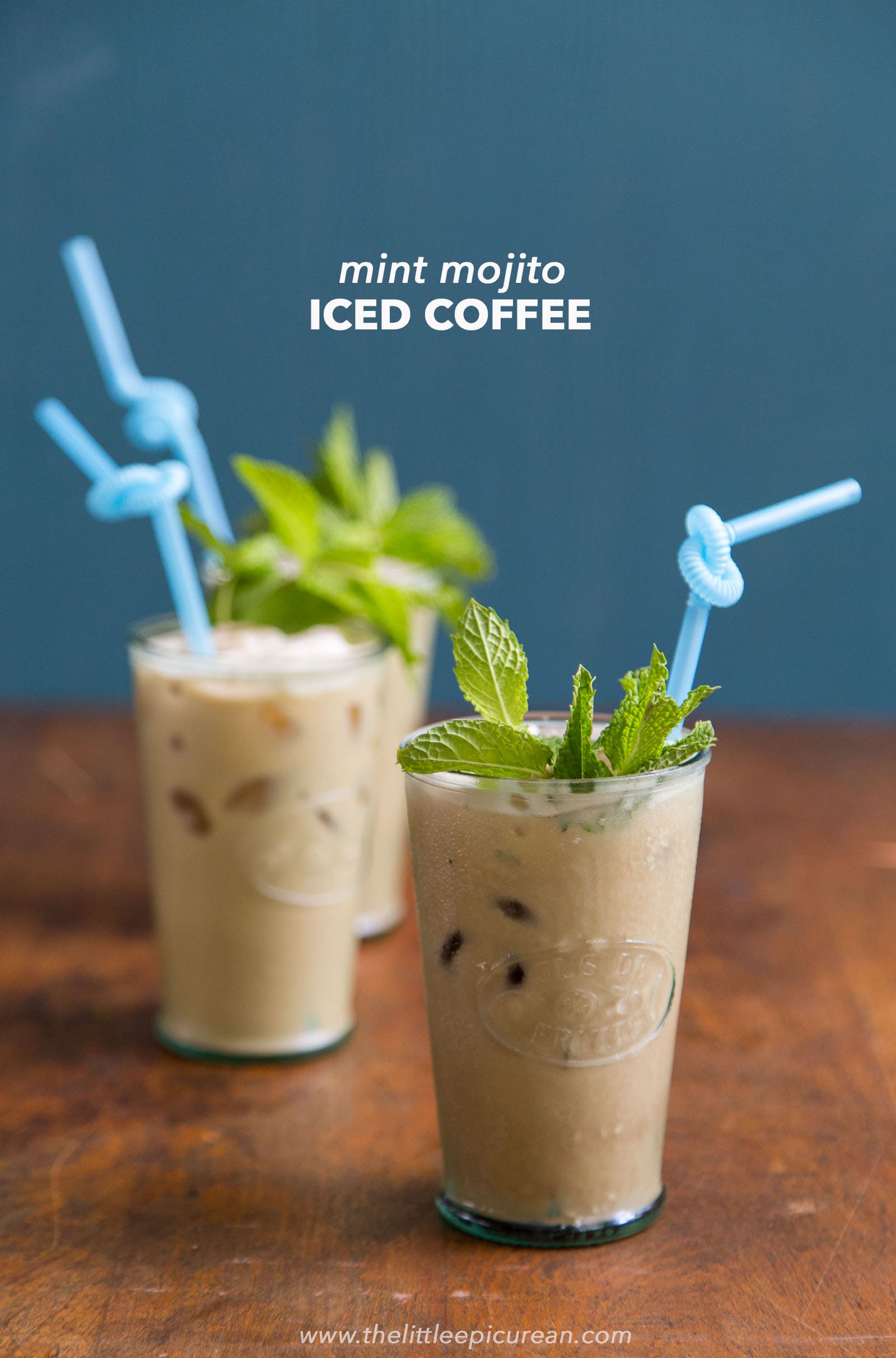 I remember the first time I had a mint mojito coffee from Philz Coffee while visiting San Jose a few years ago. When you place your order they'll ask you if you want it "sweet and creamy."
The only answer is YES. I was hooked from the first sip.
Philz Coffee started in the Bay Area and they now have a growing number of locations throughout LA, OC, and SD.
Purchasing coffees three times a week or so adds up. A LOT.
A few weeks ago, I shared my solution to my coffee dilemma: homemade cold brew coffee concentrate.
Today I'm using that concentrate to make my version of mint mojito iced coffee!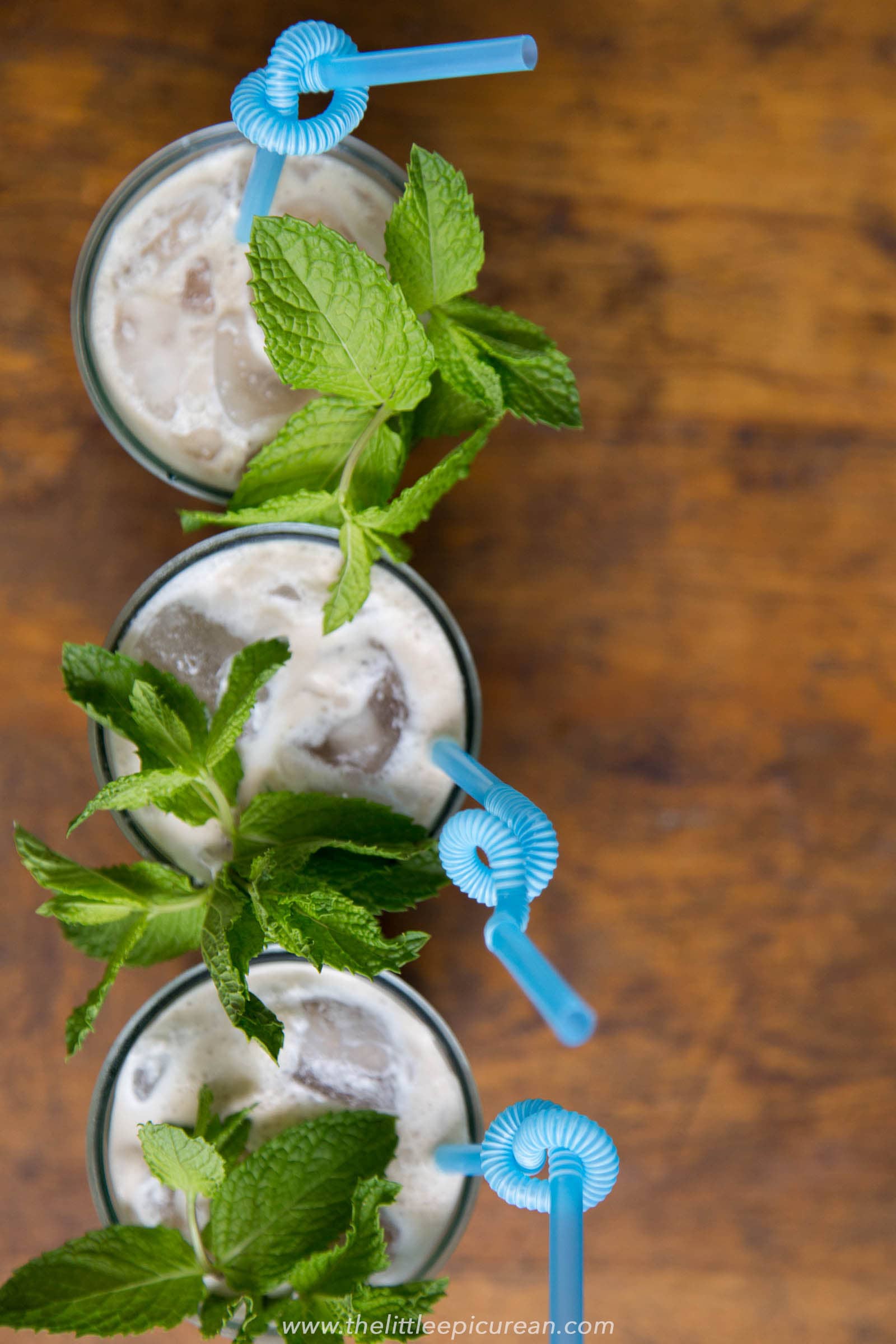 Philz Coffee Copycat: Mint Mojito Iced Coffee
This is a very simple recipe that will save you a trip to the coffee shop.
A word of warning: you may not want to drink this everyday because it does contain a fair amount of sugar and heavy cream.
Hence, the reason why this drink is known for being "sweet and creamy."
However, don't let the name fool you. This is a non-alcoholic drink.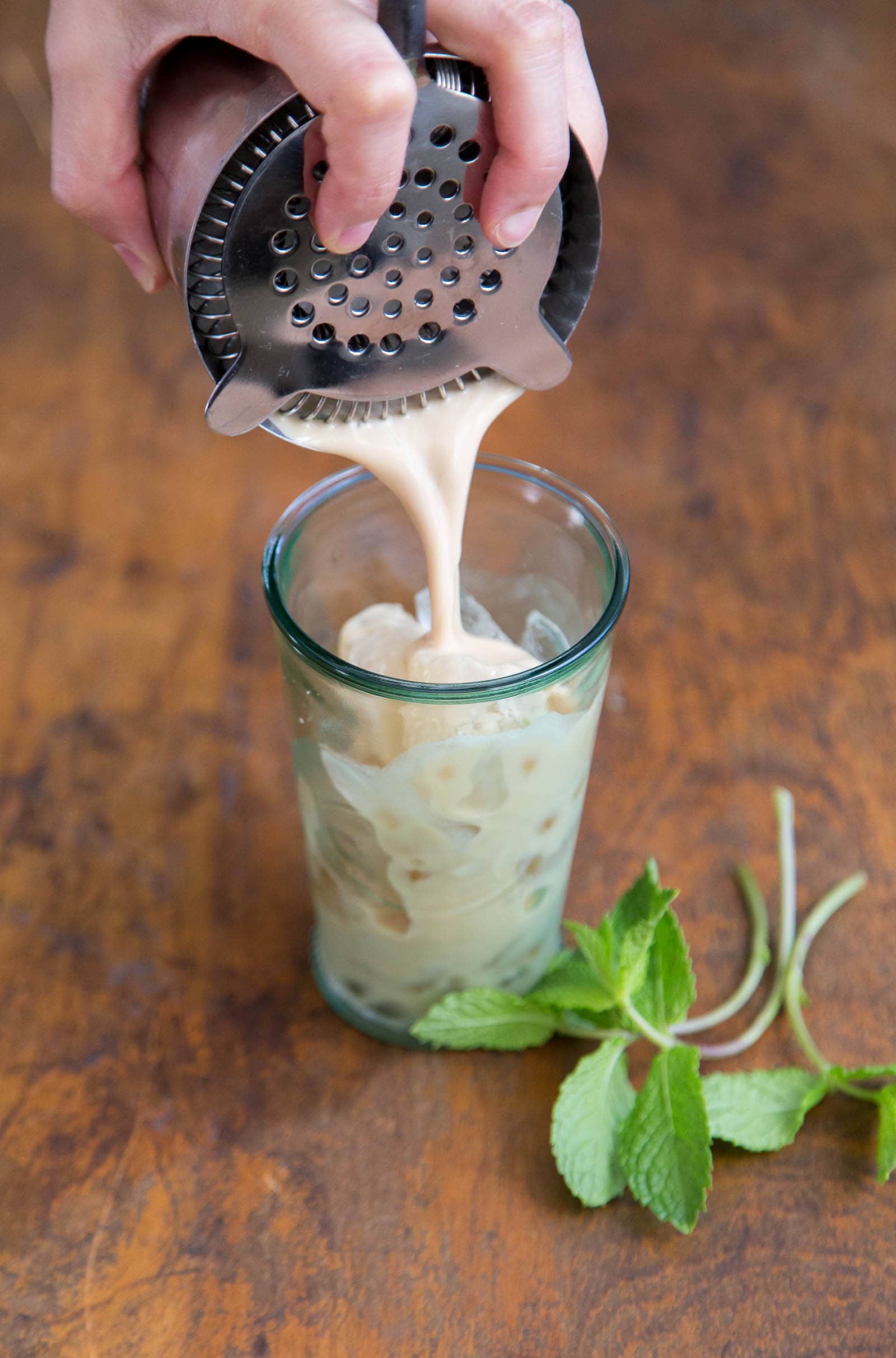 How to Make Mint Coffee At Home
The "mojito" in the title refers to the muddling of the mint. The same technique used in a classic rum mojito cocktail.
It is then sweetened with turbinado simple syrup and made rich and creamy with a shot of heavy cream.
Everything gets shaken together and then strained into an iced filled serving glass.
The finishing touch is a handful of fresh mint. With each sip, you'll get the added minty aroma to intensify your minty beverage.
It's a delicious iced summer drink that, in my opinion, should be enjoyed all year long!
P.S. I love this flavor combo so much that I made a mint coffee ice cream version last year.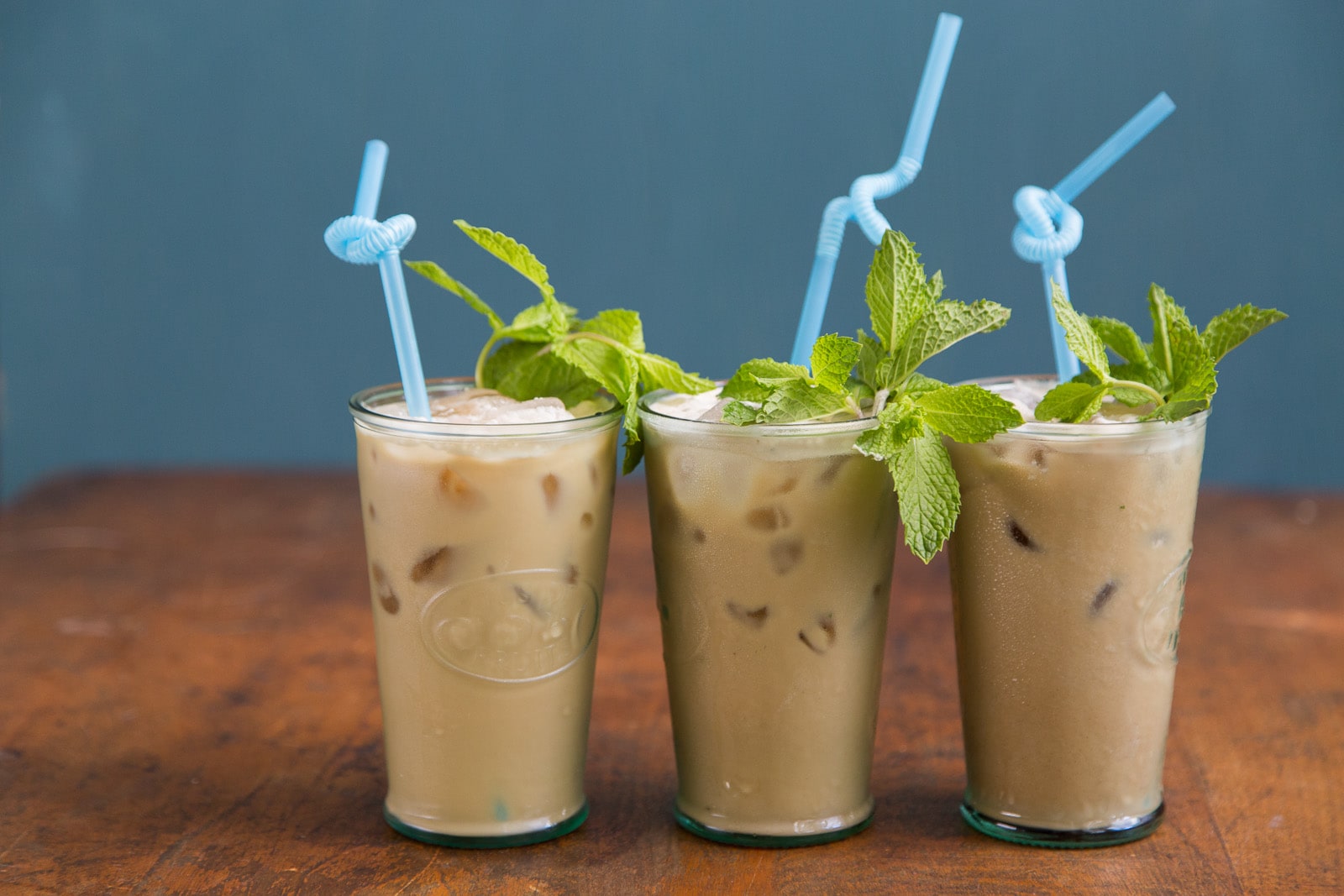 Craving more coffee recipes? Try these favorite recipes:
Classic Irish coffee is a slightly sweet after dinner drink made with hot coffee, Irish whiskey, and a touch of cream.
Ube latte is a sweet delicious mixture of espresso, ube flavoring, and sweetened condensed coconut milk.
A homemade version of the popular Starbucks drink. This easy to make cinnamon dolce latte combines espresso, cinnamon syrup, steamed milk, and sweetened whipped cream topping for one delicious beverage!
Iced Mint Mojito Coffee
A homemade version of the popular Philz' Coffee drink Mint Mojito Coffee! It's sweet and creamy just like the original one!
Yield: makes 1, multiply as needed
Ingredients
½

cup

water

1

Tablespoon

turbinado simple syrup

(recipe follows)

10

fresh mint leaves

torn

2

Tablespoons

heavy cream

fresh mint sprigs

to garnish
Instructions
Add cold brew, water, simple syrup, and mint leaves in a cocktail shaker. Muddle mint leaves. Add heavy cream and a handful of ice. Cover shaker and shake until drink is chilled. Strain into a serving glass filled with ice. Garnish with fresh mint sprigs.
Notes
To make turbinado simple syrup: Bring equal parts water and 

turbinado sugar

 to a boil. Cook until sugar has dissolved. Remove from heat and cool to room temperature. Keep chilled in the fridge until ready to use. Will keep in the fridge for up to 2 weeks. 
Mint Garnish: slap mint sprigs in your palms to release oils and intensify aroma before garnishing finished drink.
Homemade cold brew concentrate recipe can be found here.