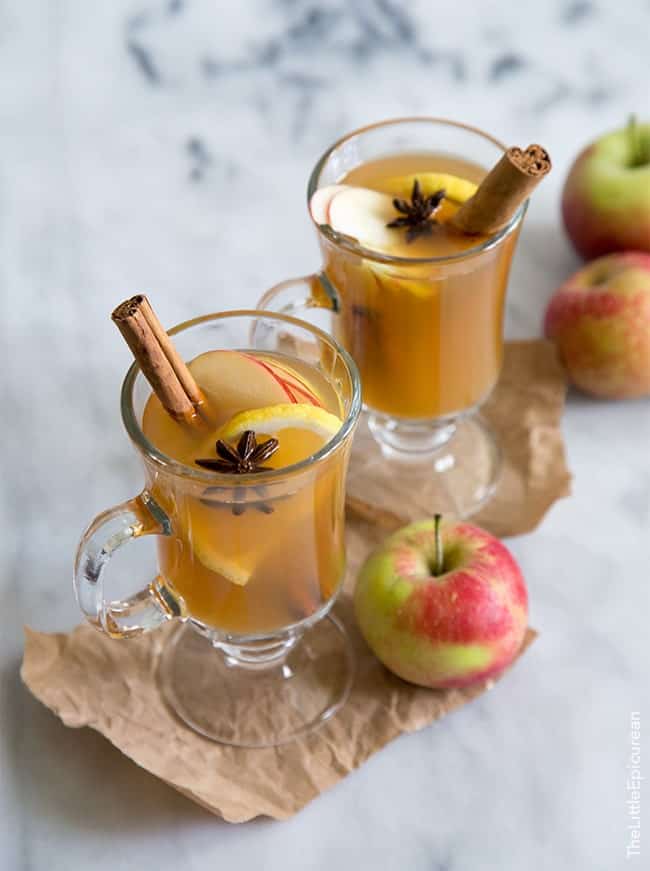 Sometimes the week goes by terribly, unbelievably slow and Friday can't come soon enough.  And then there are other days that zoom by without any warning and next thing you know, wham, bam!  I'm getting emails about Thanksgiving.  What the heck?  I haven't planned out what I'm doing for Halloween…
For days when everything is happening too fast, a stiff drink is definitely in order.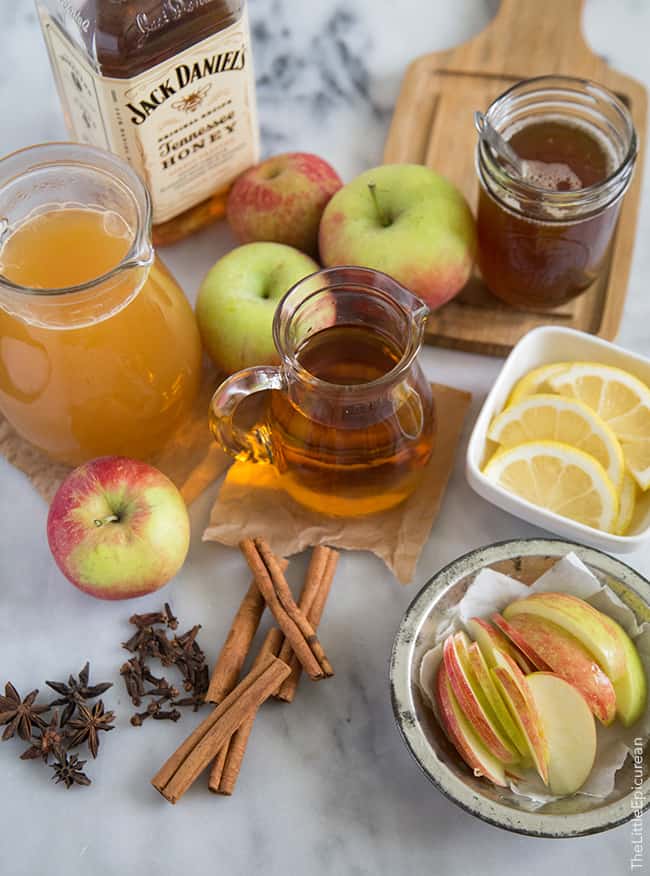 Hot toddy is a classic winter beverage.  It is served warm and strong.  My apple cider hot toddy is comprised of the same components of a tradition toddy with the additional kick of spiced apple cider.
Be warned.  Ever since apple picking this past weekend, I have been on an apple and apple cider frenzy.  The next couple of weeks will be filled with apple recipes.  I have a gallon of cider and a few pounds of apples to go through.
This apple cider hot toddy is my drink of choice as I try to relax and regain my sanity before I must start planning the menu for Thanksgiving dinner.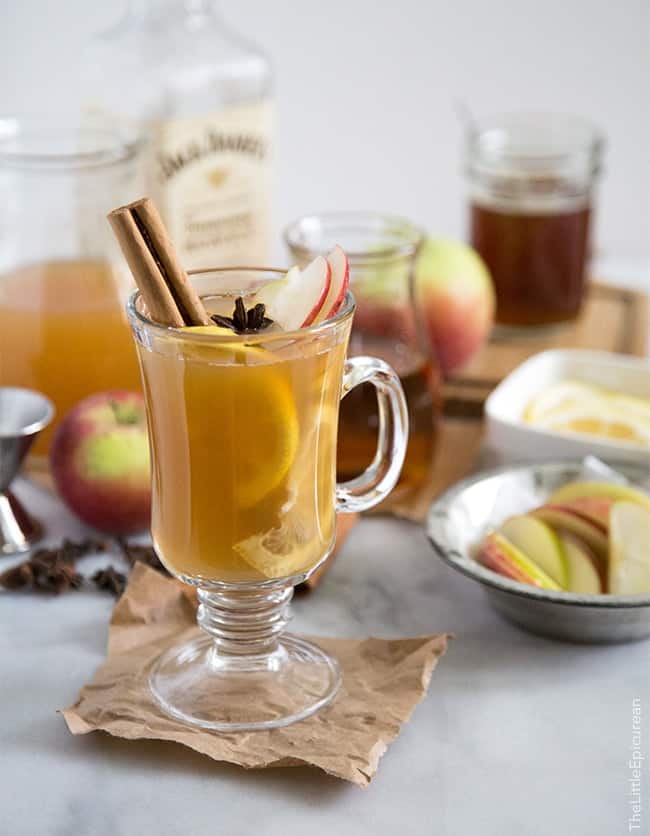 note: I used honey whiskey to amp up the honey flavors.  You can also substitute rum or brandy.  If you like drinks sweet, add a ton of honey as this drink is pretty strong. 
Apple Cider Hot Toddy
Ingredients
10

oz

apple cider

2

cinnamon sticks

2

star anise

8

whole cloves

1 1/2

Tablespoon

honey

4

oz

honey whiskey, or whiskey of choice

1

Tablespoon

lemon juice
Instructions
In a saucepot, combine apple cider, cinnamon, star anise, and cloves. Bring to a boil. Remove from heat and cover with a lid. Allow spices to steep for 10-15 minutes. Strain spices. Stir in honey to dissolve. Add whiskey and lemon juice. Stir to combine. Add more honey according to taste, if desired. Serve with sliced apples, sliced lemons, cinnamon sticks, and star anise.