Refer to this sake food pairing guide when entertaining guests, celebrating special occasions, or simply enjoying a quiet night in.
This post was sponsored by HEAVENSAKE. As always, all opinions stated here are entirely my own.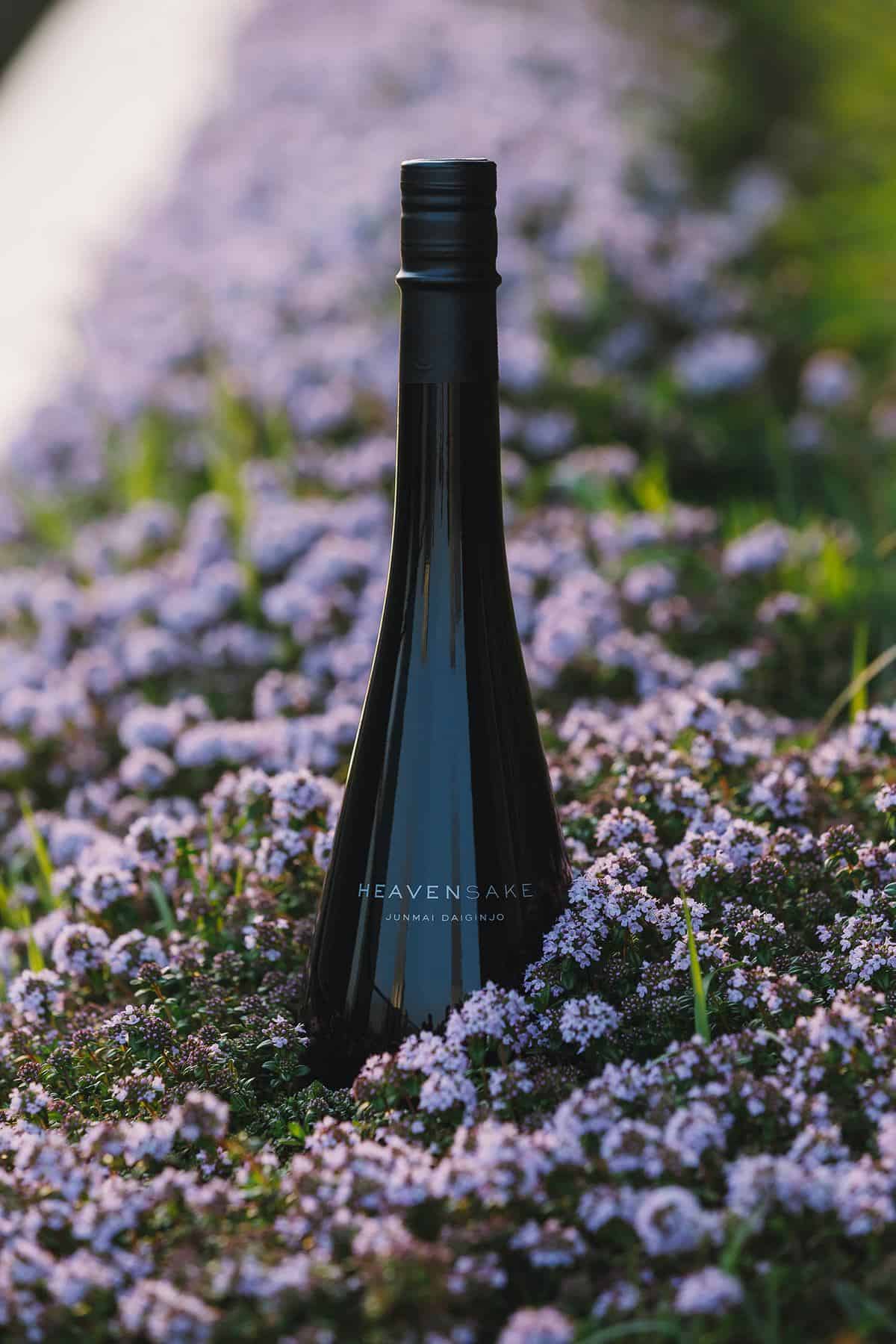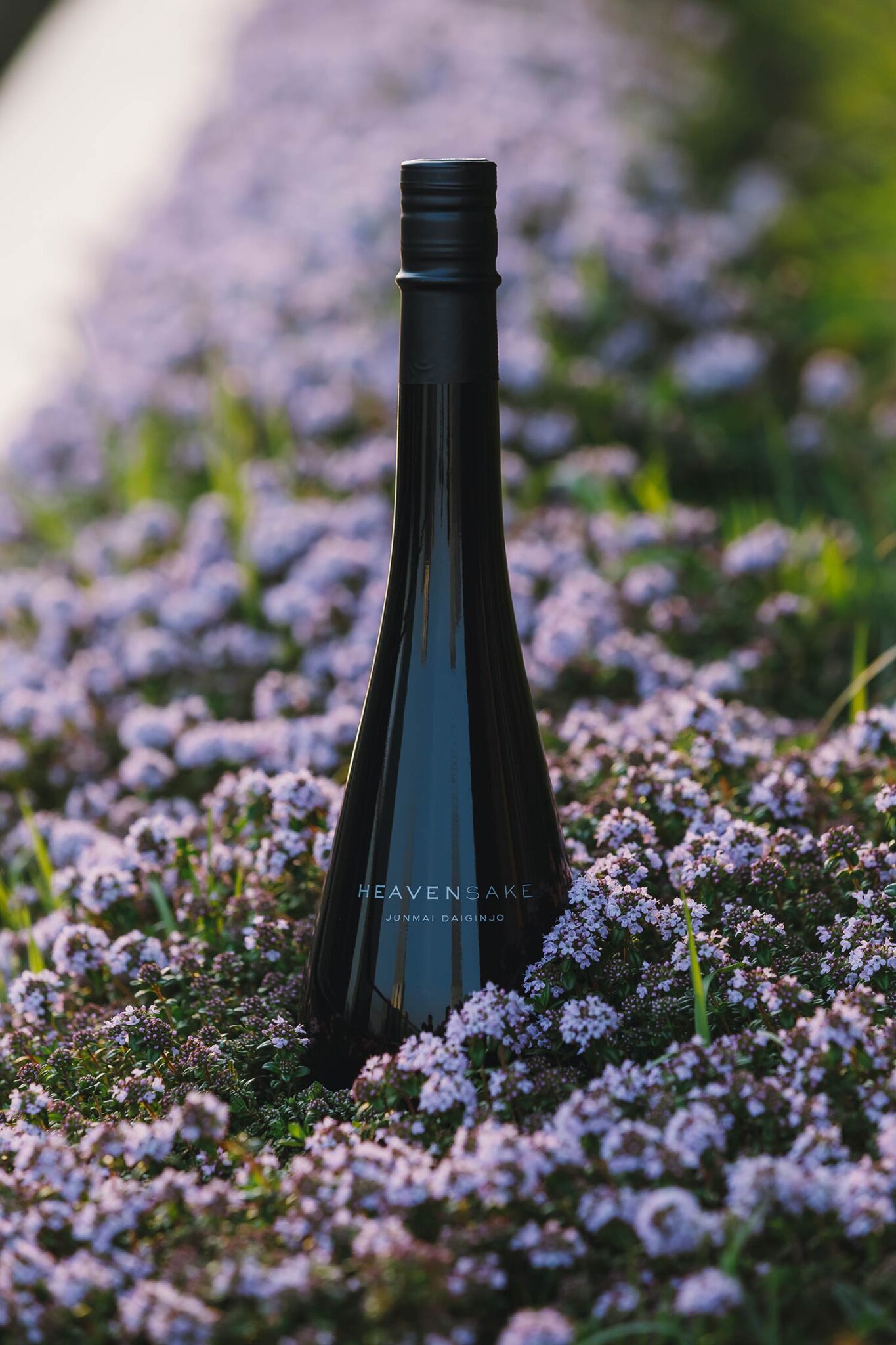 Wine pairing. Beer pairing. Even cocktail pairing.
But, have you ever tried sake pairing?
I'm not talking about sake with sushi. That's a given.
Today, let's explore sake dessert pairing!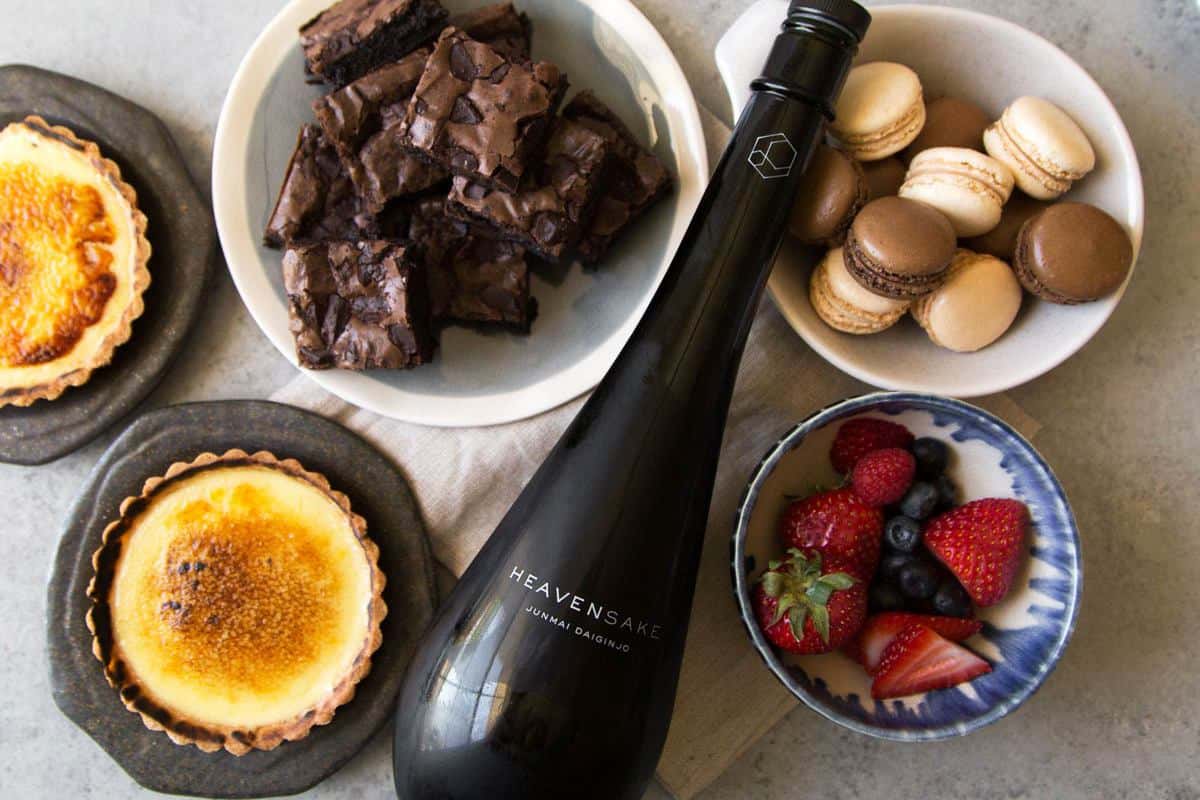 HEAVENSAKE
HEAVENSAKE made its US market debut in 2017. Since then, HEAVENSAKE has become an award-winning premium sake brand.
It won "Best Sake" at the San Francisco International Wine Competition in 2019 and 2020.
While sake is traditionally associated with Japan, HEAVENSAKE fuses together traditional Japanese sake-making and French Champagne assemblage techniques.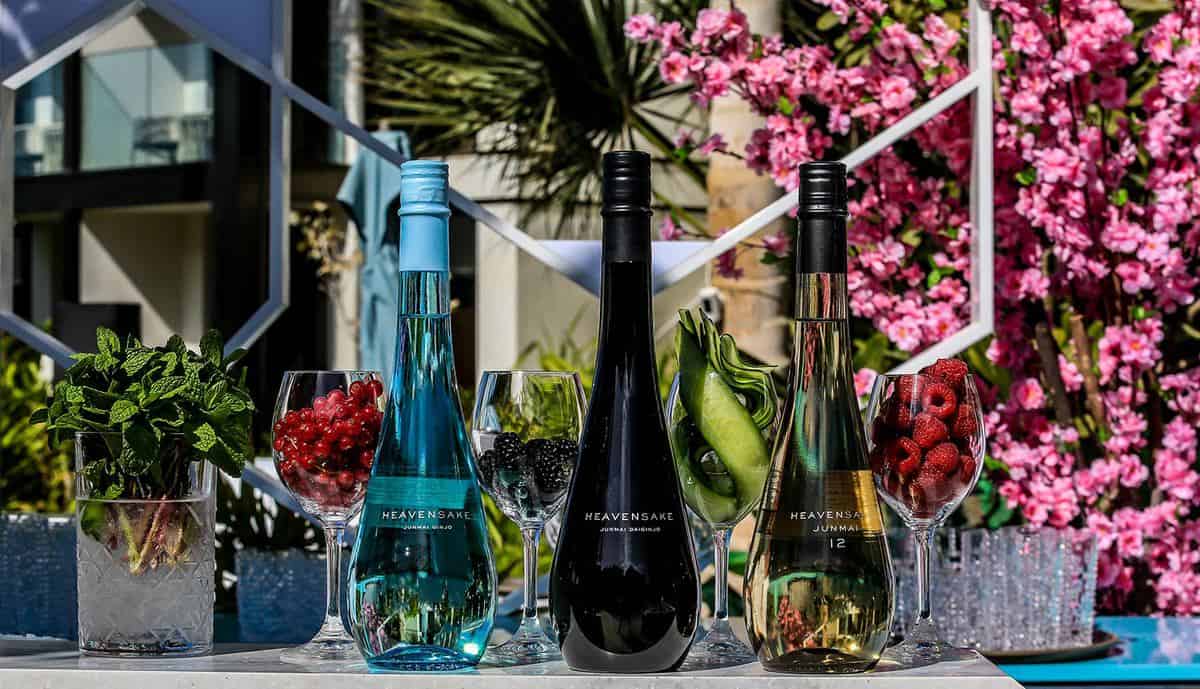 The four different varieties of HEAVENSAKE are all made in the Junmai sake class, which translates to "pure" in Japanese. These include:
Junami Daiginjo (the focus this post. read below for more details.)
Junmai Ginjo (recommended with raw oysters, sashimi, tempura vegetables)
Junmai 12 (great with burgers and steaks)
Sake Baby! (this one pairs wonderfully with sushi, pasta, and rice dishes)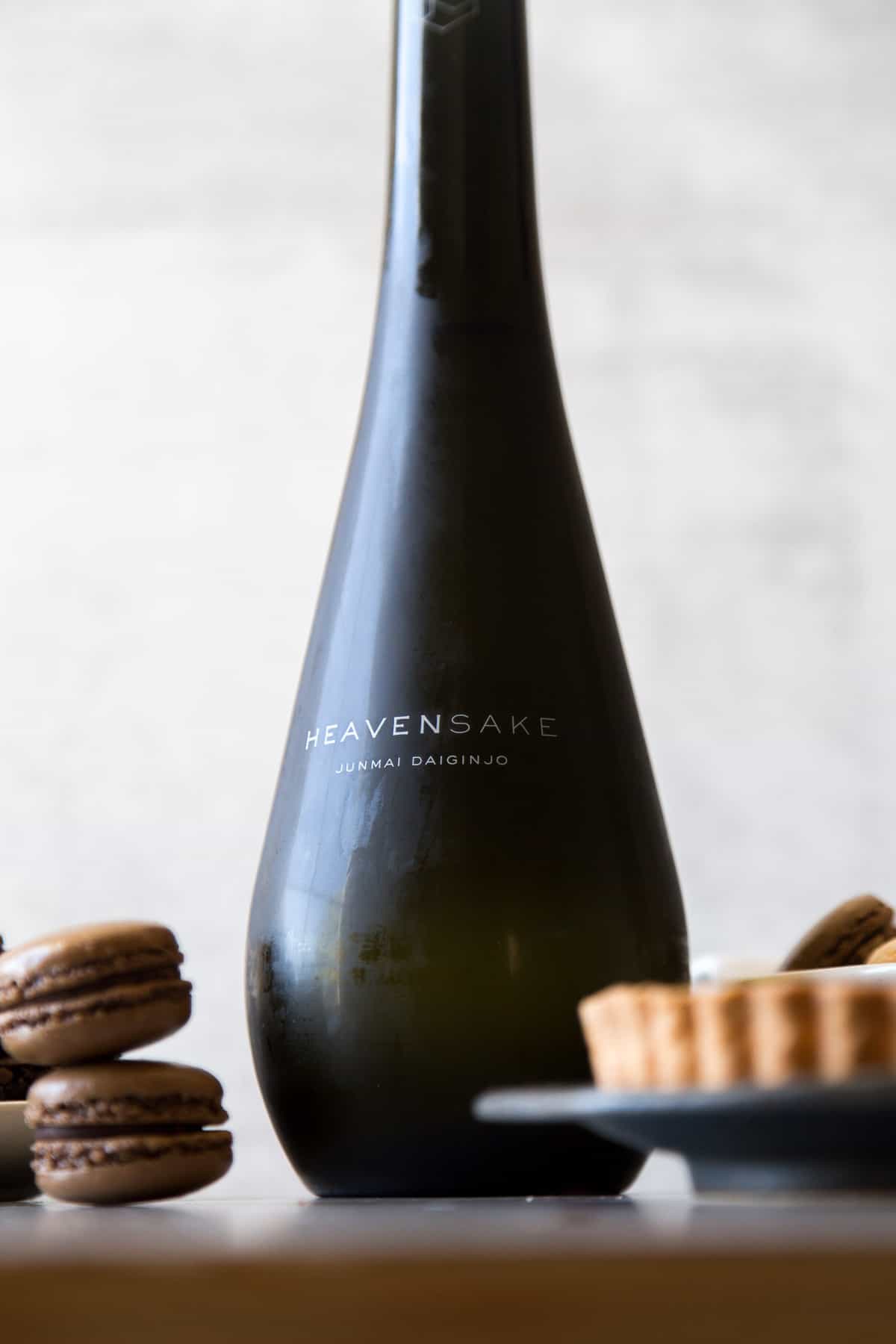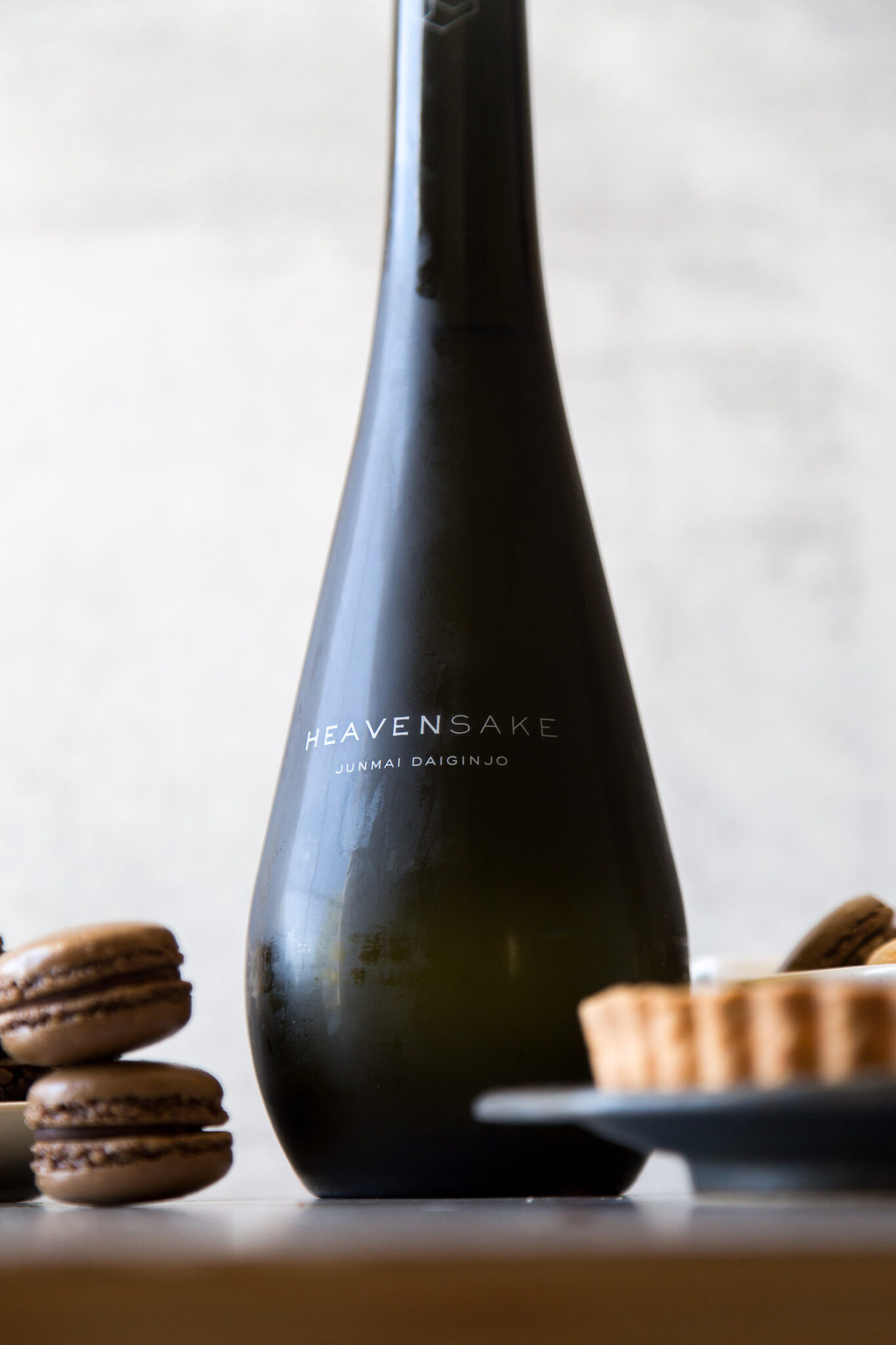 Sake Food and Dessert Pairing Guide
HEAVENSAKE is very food-friendly. Enjoy this versatile sake any time of day.
It is made with three simple ingredients: rice, water, and koji.
Koji is an edible fungus used for fermentation (similar to the use of yeast to create beer). It is used in making sake, soy sauce, and miso.
For the purposes for food and dessert pairing, I am focusing on HEAVENSAKE Junmai Daiginjo.
Sake + Food
Junmai Daiginjo pairs best with strong umami flavored dishes. Uni, caviar, Ibérico ham, or Parmigiano-Reggiano are great options.
Sake + Dessert
Desserts are often difficult to pair with beer, wine, and cocktails. A wrong pairing could result in both drink and food tasting awful.
Junmai Daiginjo is a beautiful sake with delicate floral and tropical notes upon first smell. It has a bright, vibrant flavor of berries and muscat grapes.
As mentioned in the savory food pairing, it pairs best with strong flavors.
Translated to desserts, this sake works wonderfully with rich chocolate dishes such as lava cake, chocolate mousse pie, or olive oil brownies.
It is great with classic tiramisu or matcha tiramisu as well!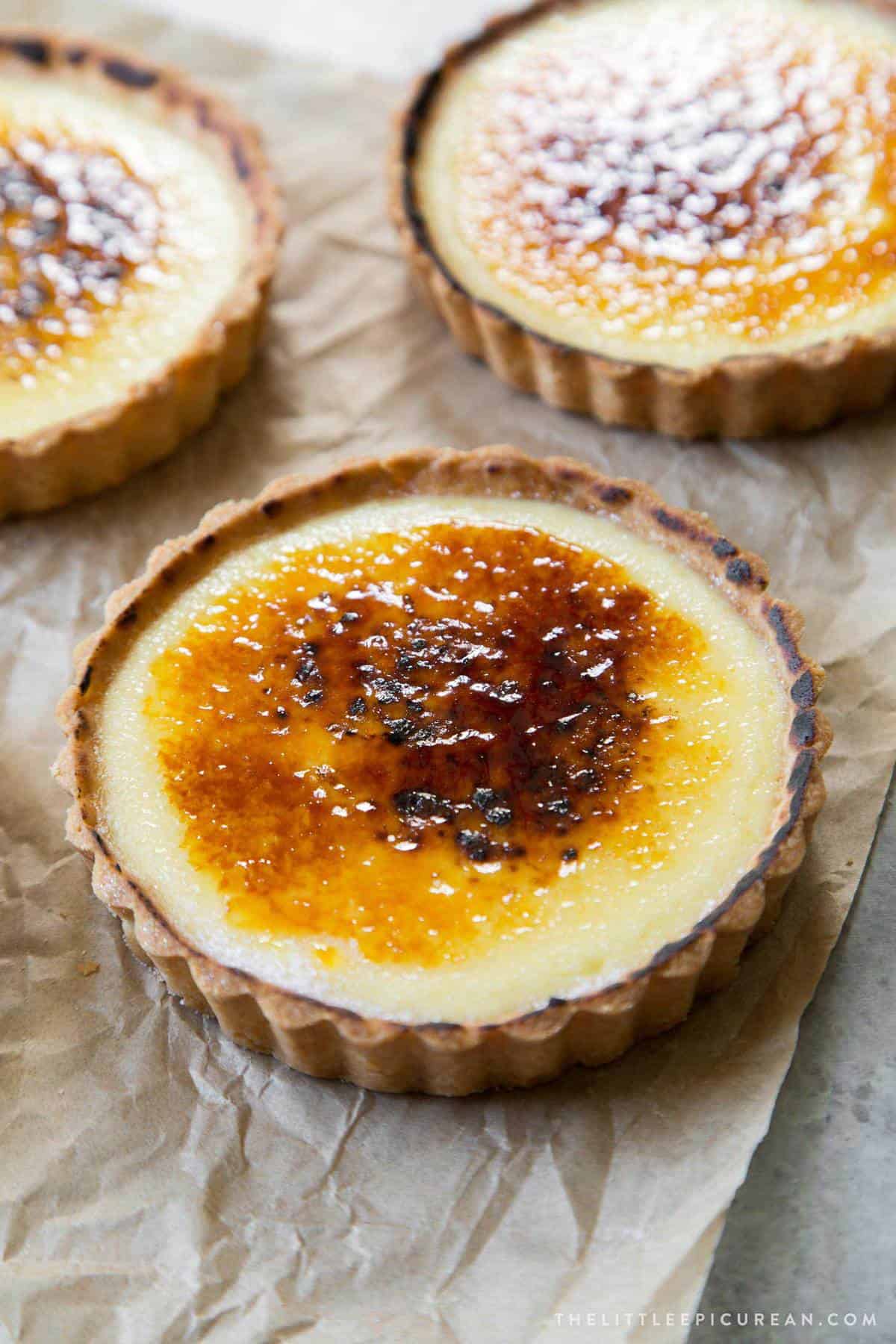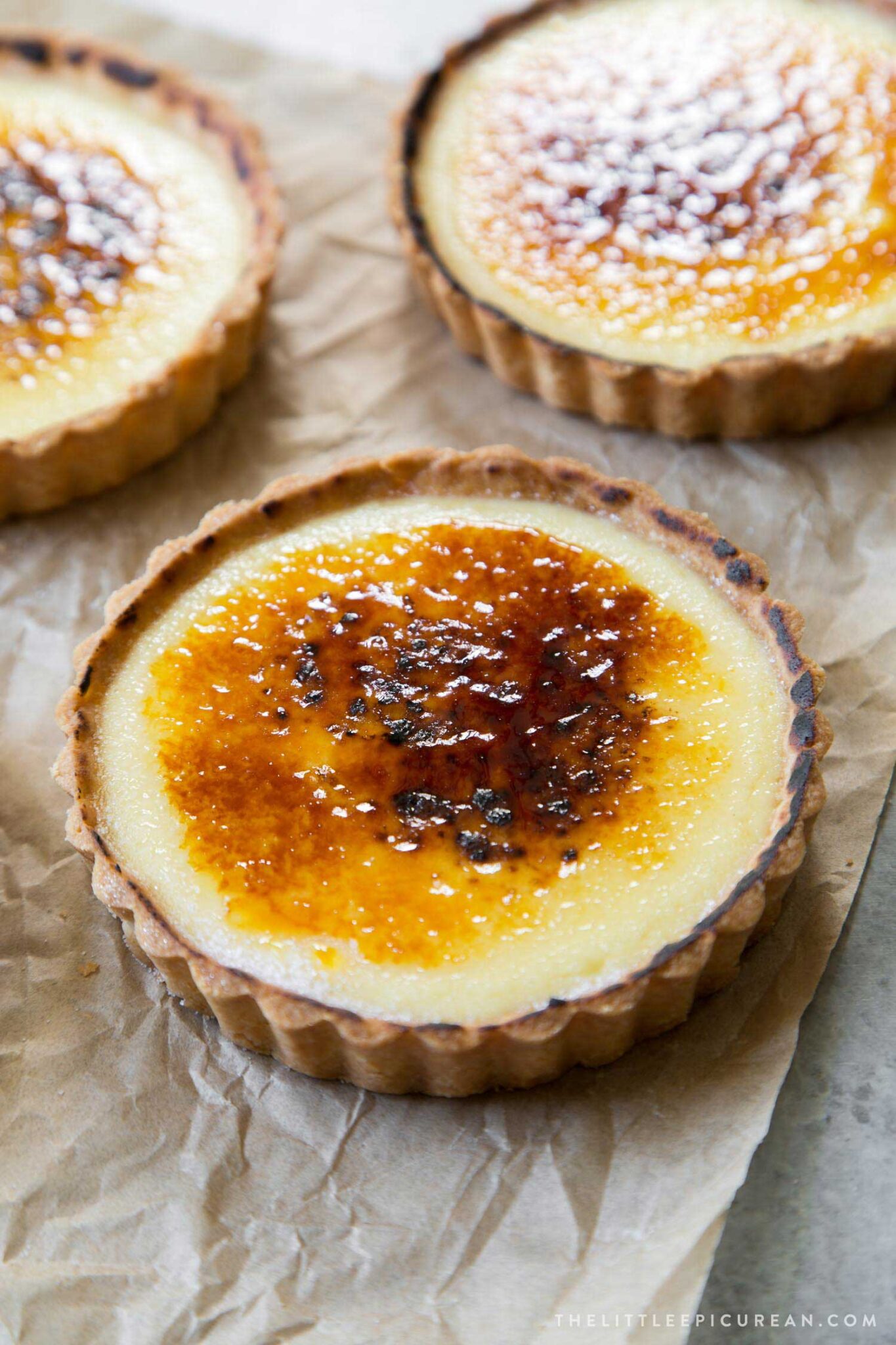 However, the real showstopper pairing is Junmai Daiginjo with crème brûlée. The sweet silky vanilla custard encased with the slightly bitter burnt sugar topping is the perfect companion to this special sake.
For an even better experience, try the sake with this crème brûlée tart. The rich buttery tart crust adds an extra layer of excitement and flavor.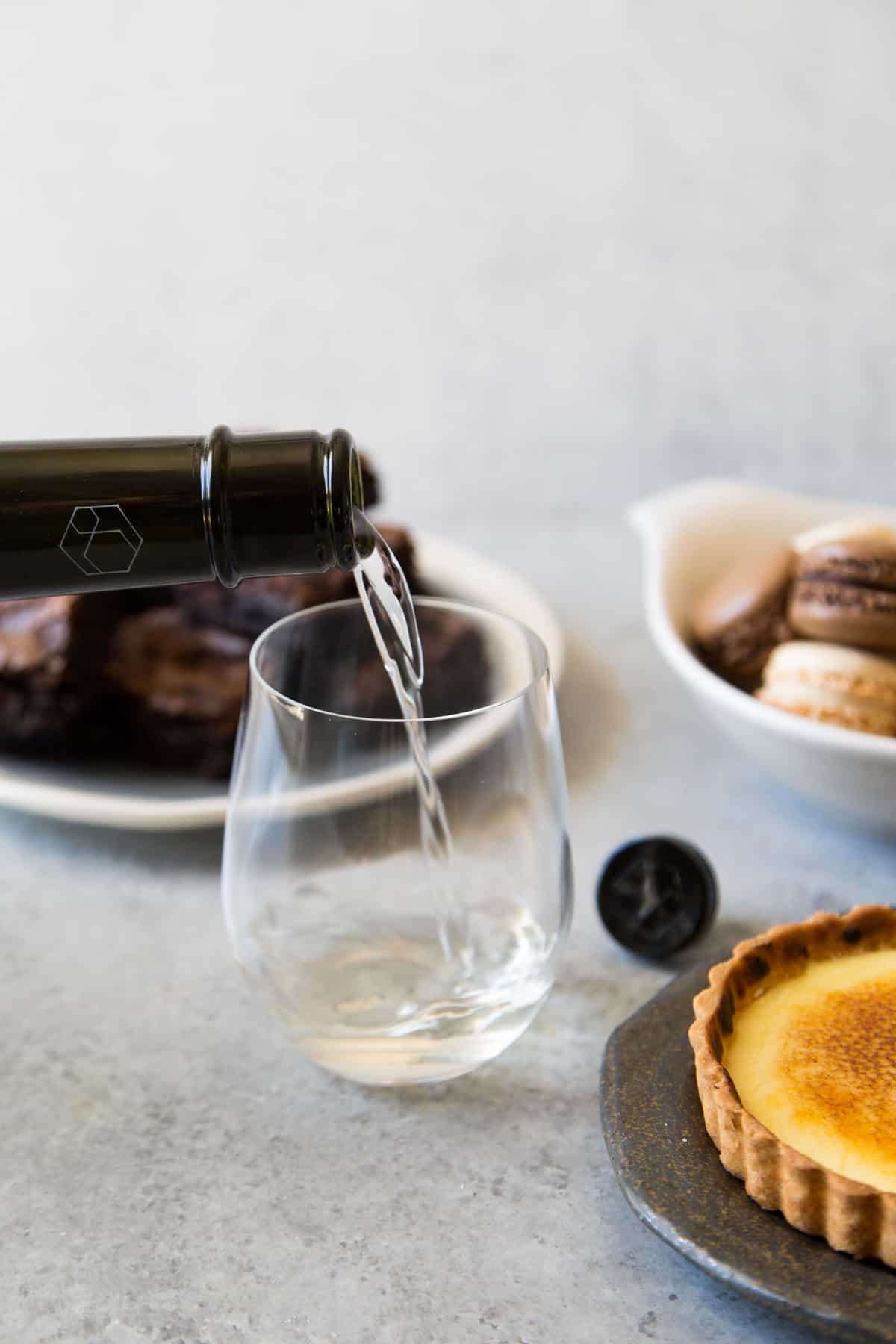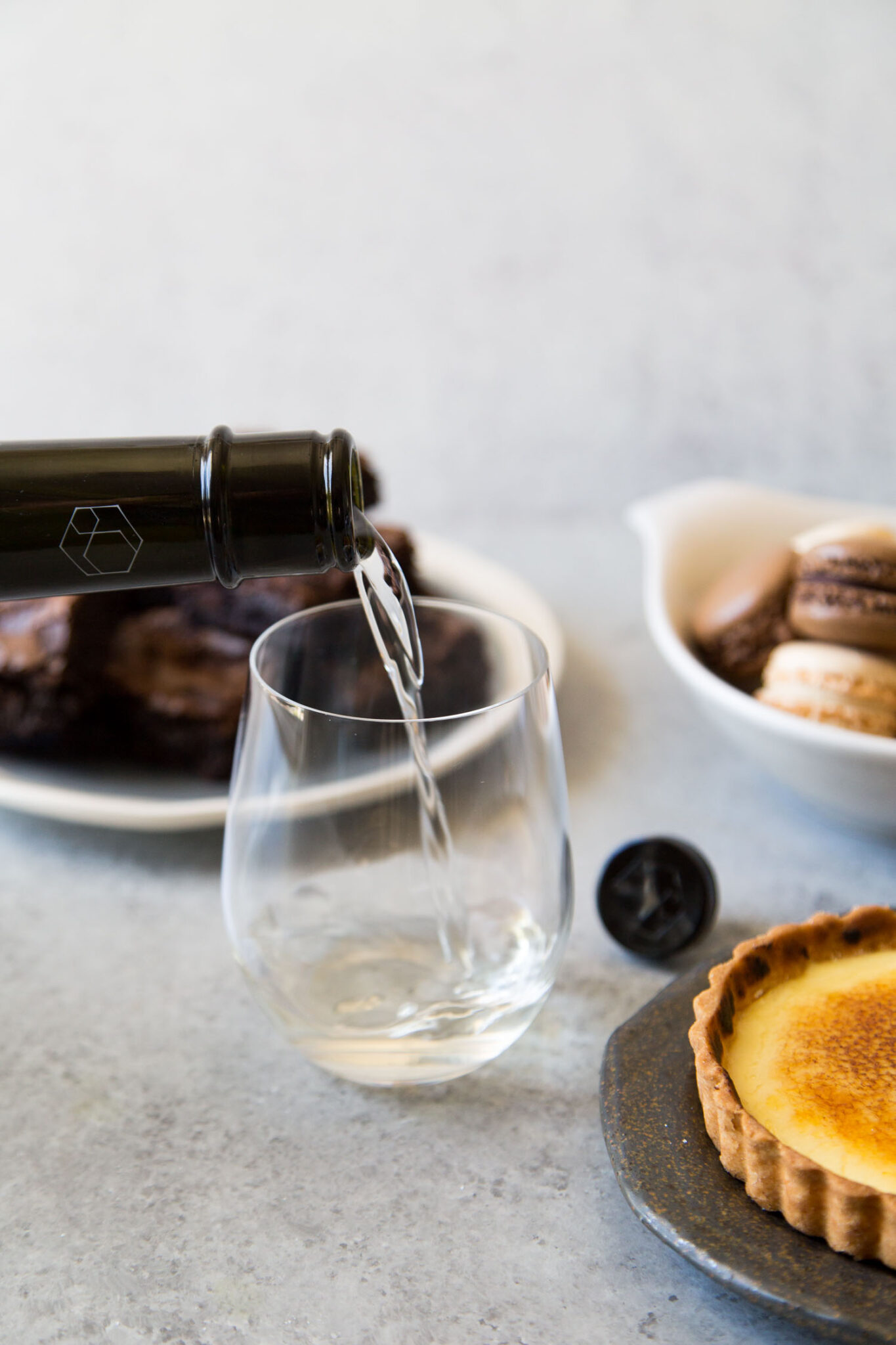 Should sake be served warm or chilled?
HEAVENSAKE Junmai Daiginjo is meant to be enjoyed chilled (preferably between 40-60 degrees F).
For the best experience, serve this sake in a wine glass.
Where to purchase HEAVENSAKE?
Purchase any of the HEAVENSAKE varieties directly through their website. They are available for purchase through several retailers including Trader Joe's, BevMo!, Whole Foods, and Erewhon.