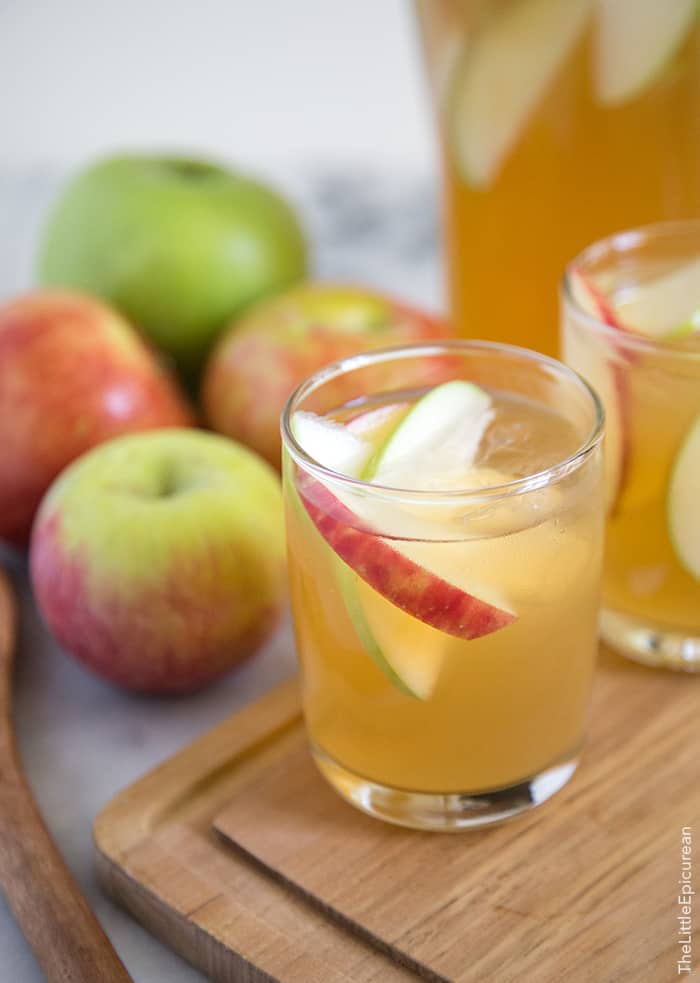 For the longest time, I have talked about driving along the East Coast to experience New England's fall foliage.  I long to see the changing palettes of nature.  I want to see all those leaves turn from lively green to beautiful gold.  I want to see the reds, yellows, and deep colors of fall.  One day.  One day Alex and I are going to take that gorgeous drive and end up in Maine where we're going to eat our weight in lobster.  Until then, this apple cider sangria will have to do.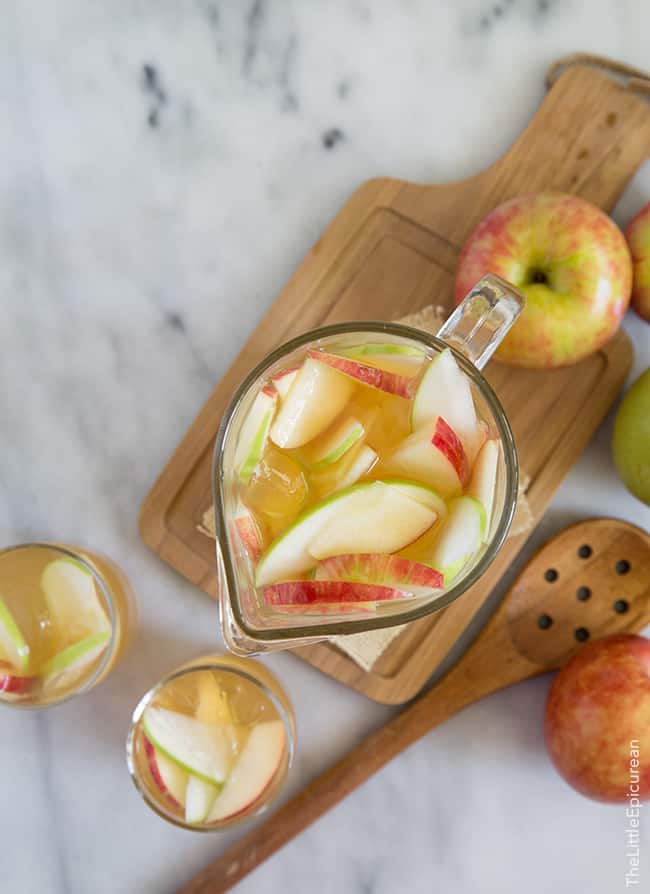 Can you see fall's warm colors in this sangria?  I sure can.
Sangria translates well into any season.  With apples in full bloom, why not take advantage?  With all the different varieties of apples available, it's fun to mix and match and find your favorites.  I used a combination of Granny Smith, Braeburn, and Honeycrisp.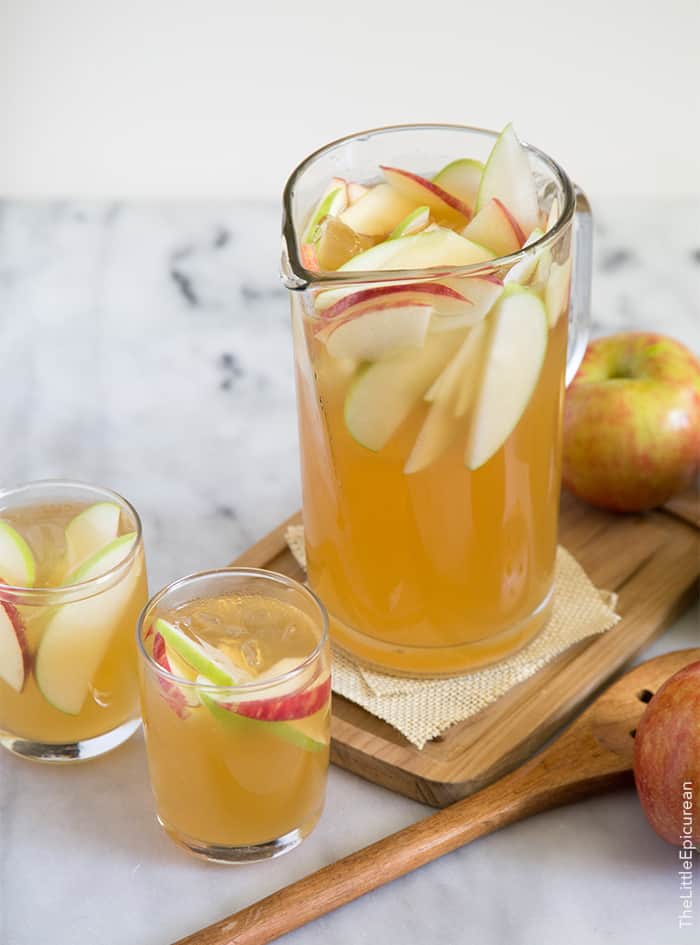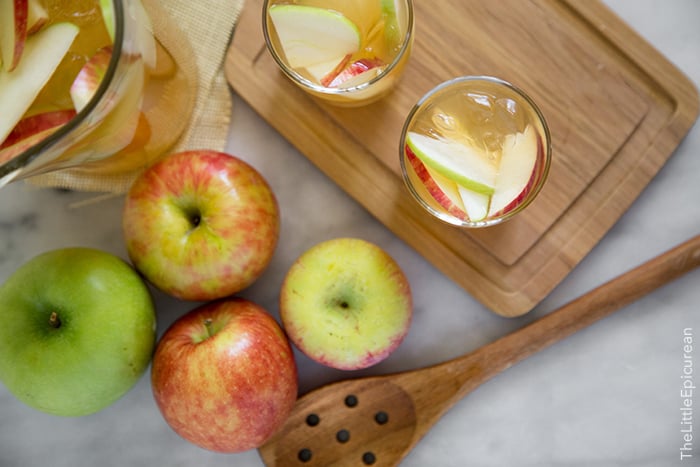 As always, it is best to let sangria sit for a couple hours (overnight is ideal) to allow the flavors to meld together.  However, if you aren't patient (like me), go ahead and pour yourself a glass or two.  I won't tell.
Cheers!
Apple Cider Sangria
Sangria translates well into any season. With apples in full bloom, take advantages of all the different varieties available. Mix and match apples and find your favorites!
Yield: about 1 1/2 liters
Ingredients:
750mL bottle Pinot Grigio
2 cups apple cider
1/2 cup Calvados (apple brandy)
3 apple, unpeeled, cored, and sliced
1 cup club soda
Directions:
In a large pitcher combine wine, apple cider, Calvados, and sliced apples.  Cover and let chill in the fridge for at least 1 hour allow to allow flavors to infuse.  Add club soda before serving.  Stir to combine.  Serve chilled, with ice if desired.  Garnish with fresh apple slices.