Omaha Steaks has provided me the following products for review. I was not compensated for this post. All opinions expressed here are my own.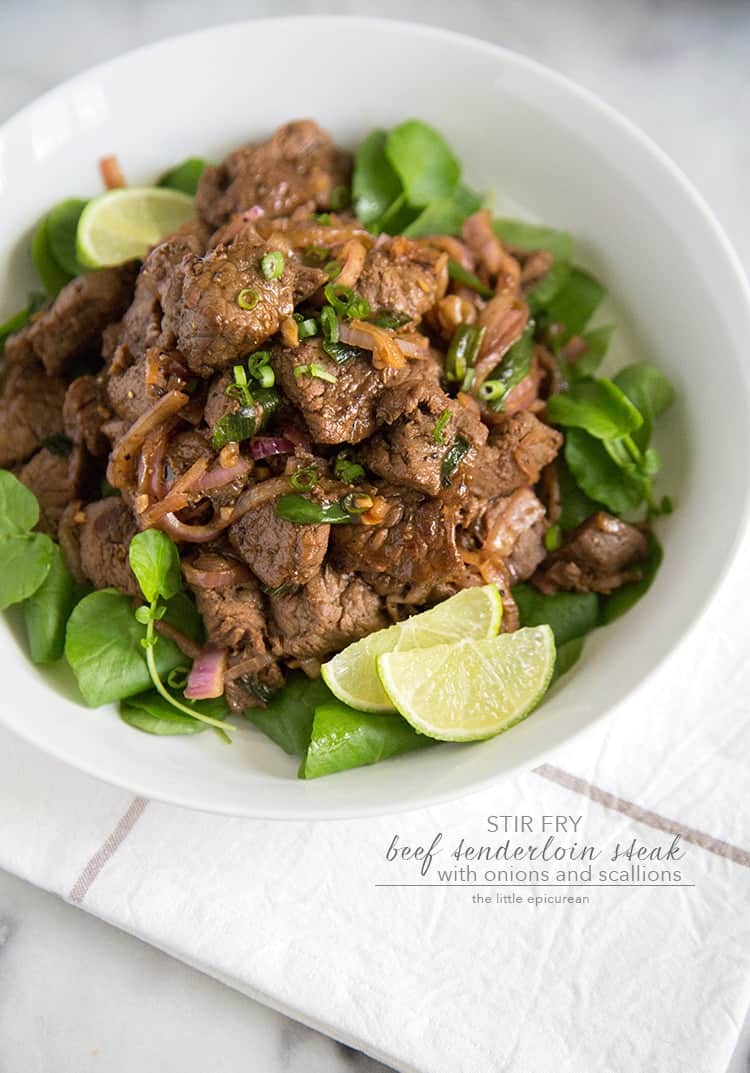 Growing up, I never thought about how my mom managed to throw these elaborate family gatherings filled with food and drinks galore. I figured everything just magically appeared on the dining table like they were supposed to. It wasn't until I hosted my first dinner party at my own place that I learned otherwise. The stress. The mess. Feeling the need to please and cater to everyone's requests.
Dinner parties and holiday get togethers require preparation, organization and plenty of patience. After my big dinner fiasco, I finally asked my mom for her secret. She says to cook what makes you happy and ask for help when you need it. (Geeze, how come moms always know the right thing to say?)
Dinner for guests on short notice is one of my biggest fears. Especially during the holiday season when I'm reconnecting and meeting with friends, everyone seems to end up at my place for dinner. Restaurants are packed, LA freeways are congested, and parking is always a burden. At least my place, there is plenty of street parking and the alcohol is free flowing. This is my go-to steak dinner. It's a quick and easy meal that can feed a simple dinner for two or a crowd of 12.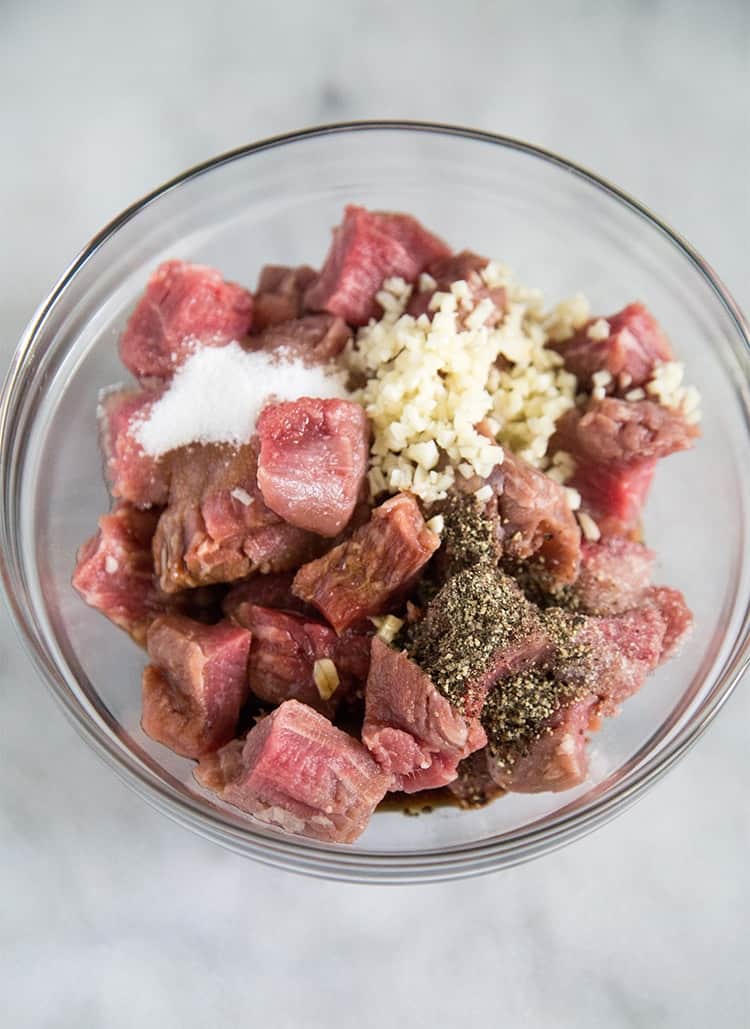 I've made this dish several times and I still don't have a proper name for it. I'm not really sure what to call it. It combines two of my fav beef dishes- Filipino bistek and Vietnamese bo luc lac. Bistek is a Filipino dish consisting of pan fried beef with onions marinaded with calamansi and soy sauce. Bo luc lac, also known as "shaking beef," is a popular stir fry beef dish with onions and watercress. They're kind of similar but also different. Anyway, I love both and this stir fry beef with onions and scallions is how I meld the two dishes together!
I used Omaha Steaks beef tenderloin steak tips to make this dish. (The steak tips come in one pound packages making it easy to portion for any size party.) It's a breeze to make and takes about 30 minutes to cook from start to finish. And major points to you if you multi-task by cooking the rice while the beef is marinating. By the time the rice is finished, it's time to cook the beef.
I cut the tenderloin steak tips into bite-sized chunks and marinated it with soy sauce, garlic, a little fish sauce, and a some salt and pepper. Cover it up and let it chill in the fridge for 20-25 minutes.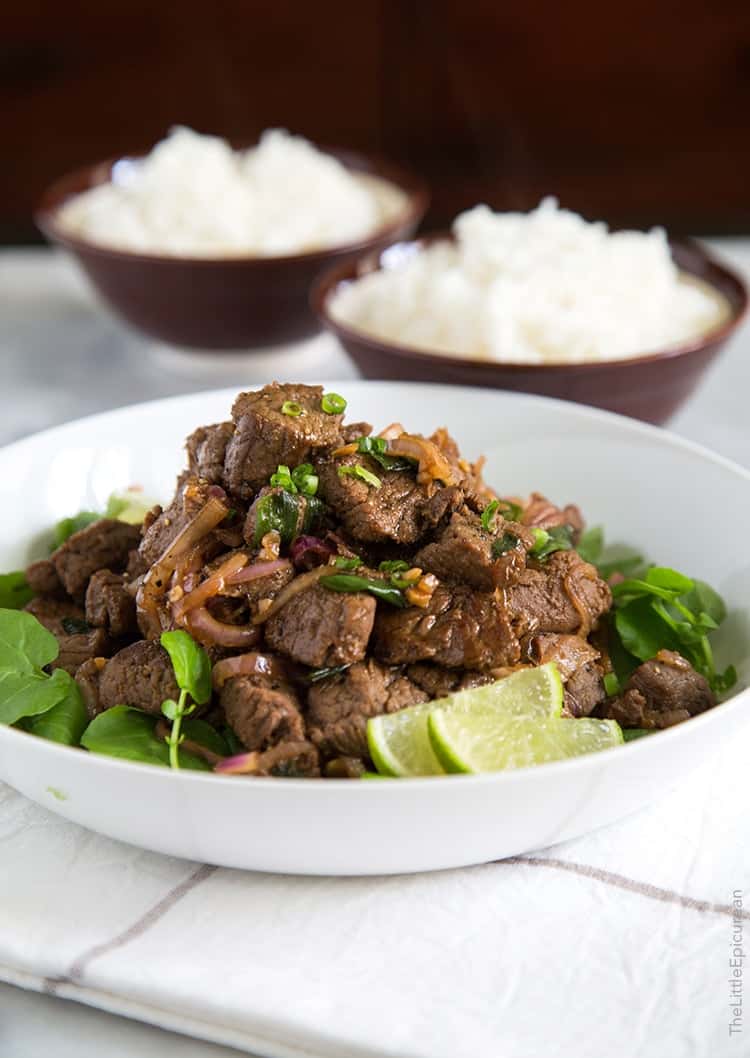 The cooked beef is served on a bed of peppery watercress. And if my guests love sour flavors like me, I make sure to provide plenty of lime wedges for a burst of brightness. In half an hour, I can dinner ready on the table with a bottle of red wine. Less time cooking means more time enjoying the company of my friends and family. It's a great idea to keep your freezer stocked with beef because you never know when relatives might show up at your door.
During the holidays, I think we all tend to stress a little bit more. The shopping, the family gatherings, all the expectations. Don't make cooking any harder than is has to be. Get some help, whether it means delegating over duties to other family members or picking up some food elsewhere. I used to think my mom made everything from scratch. Over the years I learned that while she did make key dishes from scratch, she also prepared a couple dishes semi-homemade.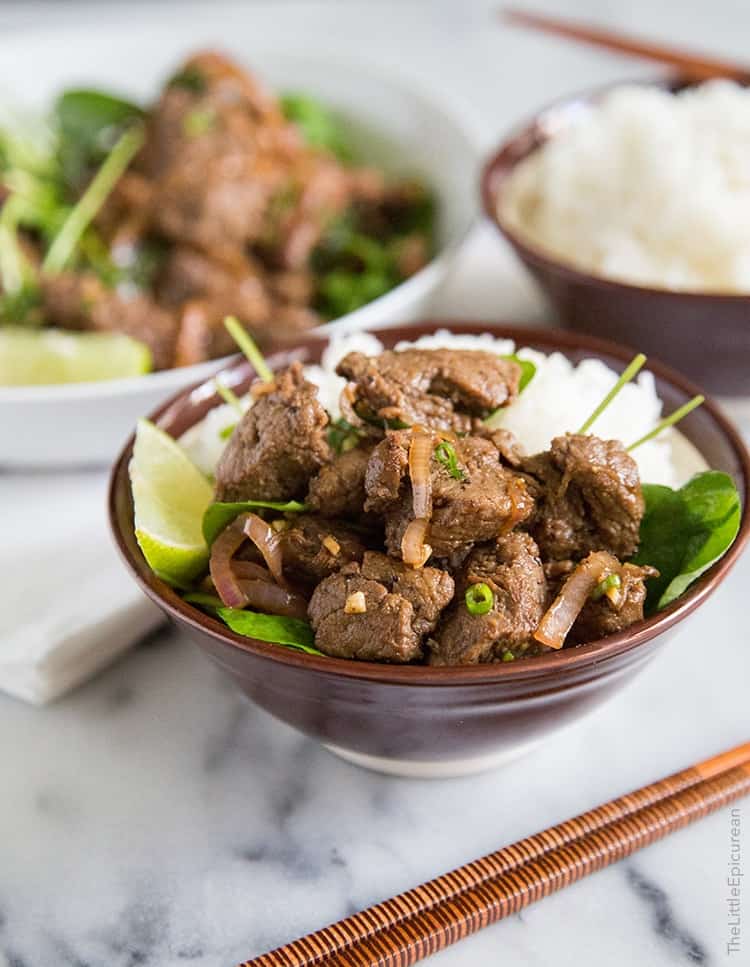 There's no shame in buying frozen meatballs and adding your own sauce. You could totally cook that giant turkey at home and buy all your side dishes. No one is going to judge you or call you out on it. Trust me. For the most part, people are just excited to be invited over.
Make holidays a little more convenient by enlisting the help of Omaha Steaks. Back when my brother and I were teens, every so often we would order the gift packages from Omaha Steaks and cook my parents a feast. My parents loved it! (except the horrendous mess we'd make in the kitchen). If I had a cell phone or a digital camera back in the 90s I'd totally have proof of these fancy schmancy dinners that we'd put together, but sadly, I don't. You'll just have to take my word for it.
What we liked most about these dinner gift packages was that they included a main dish (obviously some sort of steak, but they also have seafood), side dishes and the BEST part- dessert. I bet you didn't know Omaha Steaks sells desserts like salted caramel brownies, chocolate marble cheesecake, and apple tartlets.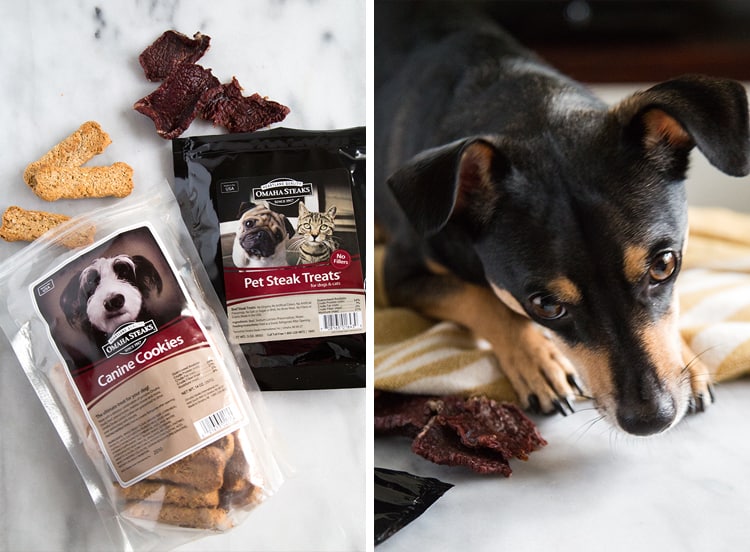 And because my dogs are family, I can't celebrate the holidays without including them in all the festivities. Every year I make Charlie his favorite peanut butter bone biscuits and sweet potato dog treats, but this year we've got something special for him! Omaha Steaks makes pet steak treats (for cats and dogs). No artificial colors, no salt or sugar, no filler or grains! The pet steak treats are made with beef and water. It's a treat that Charlie really enjoys and it allows him to eat like the rest of the family.
Still need to plan what to serve at your holiday dinner or New Year's Eve celebration? What about hostess gifts or something for your favorite foodie? Be sure to check out Omaha Steaks gift center for lots of ideas and inspiration!
Stir Fry Beef with Onions and Scallions
Ingredients
Beef Marinade:
1

pound

beef tenderloin steak tips

cut into small chunks

3

Tbsp

reduced sodium soy sauce

1

Tbsp

granulated sugar

½

teaspoon

fish sauce*

2

garlic cloves

minced

½

teaspoon

kosher salt

½

teaspoon

freshly ground black pepper
Sauce and Components:
2

Tbsp

reduced sodium soy sauce

1 ½

Tbsp

granulated sugar

1

teaspoon

fish sauce

1

teaspoon

rice wine vinegar

½

teaspoon

kosher salt

1

Tbsp

rice bran oil*

or canola oil

½

teaspoon

freshly ground black pepper

7

green onions (scallions)

cut into 1-inch pieces, using only green parts

1

red onion

thinly sliced

½

bunch watercress
Instructions
Place cut tenderloin steak tips in a medium bowl.  Add soy sauce, sugar, fish sauce, garlic, salt and pepper.  Mix together until steak tips are covered in marinade.  Cover with plastic wrap and let chill in the fridge for 20-25 minutes.

Meanwhile, cook rice.  To make the sauce, combine soy sauce, sugar, fish sauce, rice wine vinegar, and salt and pepper.  Whisk to combine and let sit to allow sugar to dissolve.

Add rice bran oil to a large skillet and set over medium-high heat.  Once skillet is hot, spread beef in a single layer.  Cook for about 2 minutes on each side.  Remove beef from pan and discard expelled liquids in pan.

Return beef to pan and let sear for about one minute.  Remove from heat.  Add green onions and sliced red onions.  Add prepared sauce.  Toss to combine.  Serve immediately over a bed of watercress. Serve with lime wedges and rice.
Recipe Notes
*The strength and flavor of fish sauce varies from brand to brand.  I used Three Crabs Fish Sauce for this recipe.
*I use rice bran oil because it has a higher smoke point allowing you to cook the steak at a higher temperature than other oils.