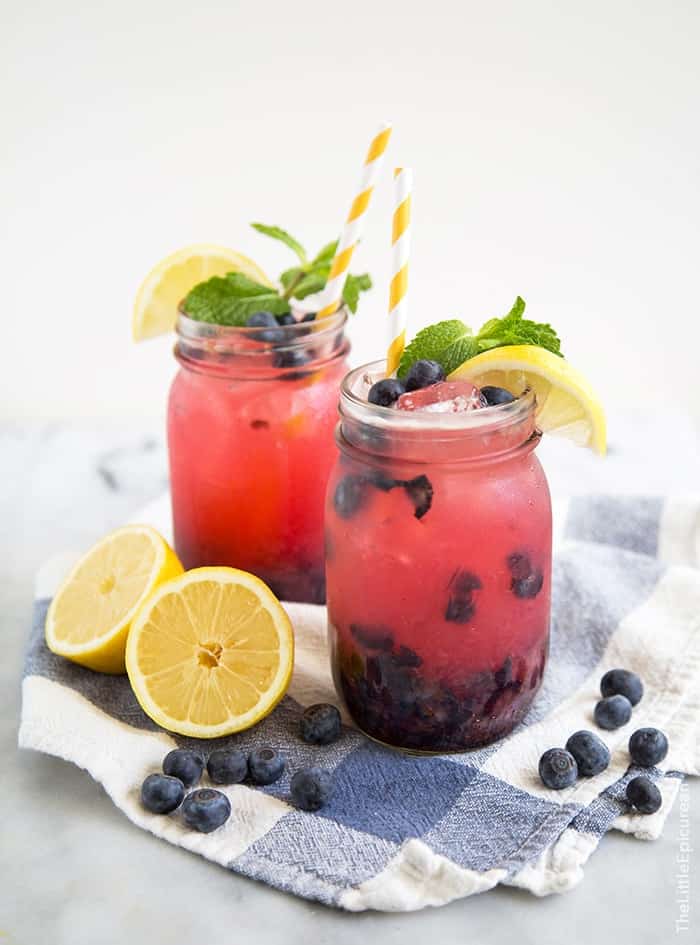 I can't pass up a good deal. Blueberries were 98 cents for 6 oz this weekend. (!!!) You bet I bought a couple pounds.
When I have an abundance of blueberries, there's only one thing I want to make. Blueberry lemonade! This isn't your average lemonade. It's sparkling! Best of all, (this will make all my pregnant friends happy), it's also non-alcoholic!
This is the most uncomplicated lemonade recipe ever. Unlike other lemonades I've made before (spring thyme lemonade, cucumber mint lemonade), this recipe doesn't require simple syrup. Instead, I used a little splash of agave syrup (honey also works). However, if you happen to stumble upon super sweet blueberries, you might not need any sweetener at all.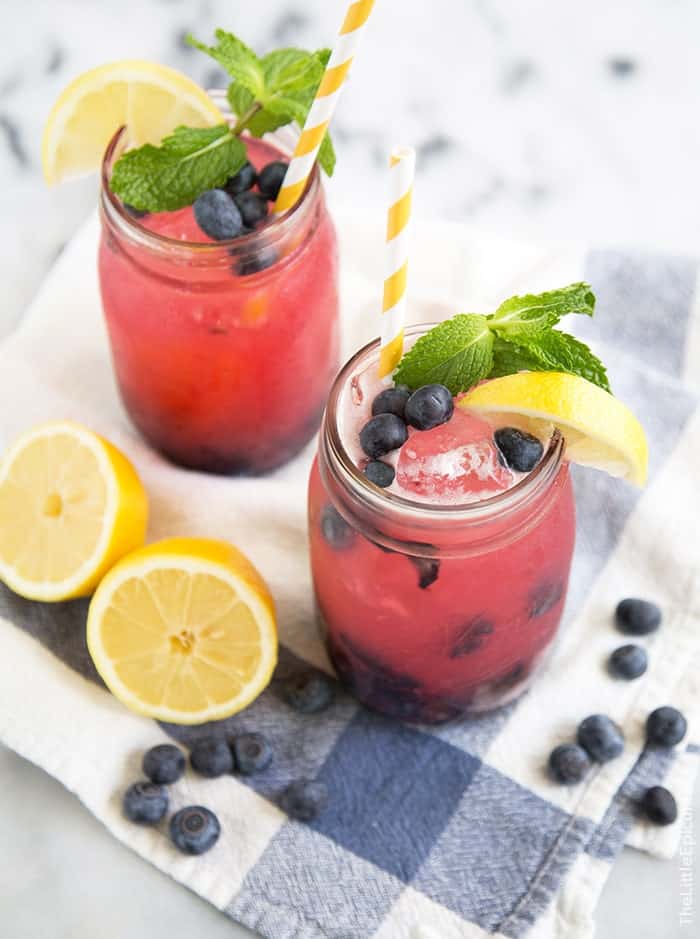 You start off by mashing a handful of blueberries in your serving glass with some agave syrup. Add fresh squeezed lemon juice and a bunch of ice. Then top it off with sparkling water. Stir all it all together and stick a straw in it.
This recipe works for just about any fruit you can easily muddle: raspberries, blackberries, peaches and mango. It's a great single serve recipe when you don't feel like making a large pitcher or you simply don't have enough lemons.
Cheers!
P.S. If you just can't resist- you can easily make this a boozy blueberry lemonade by adding 2 oz of gin, vodka, or whiskey. You're welcome :)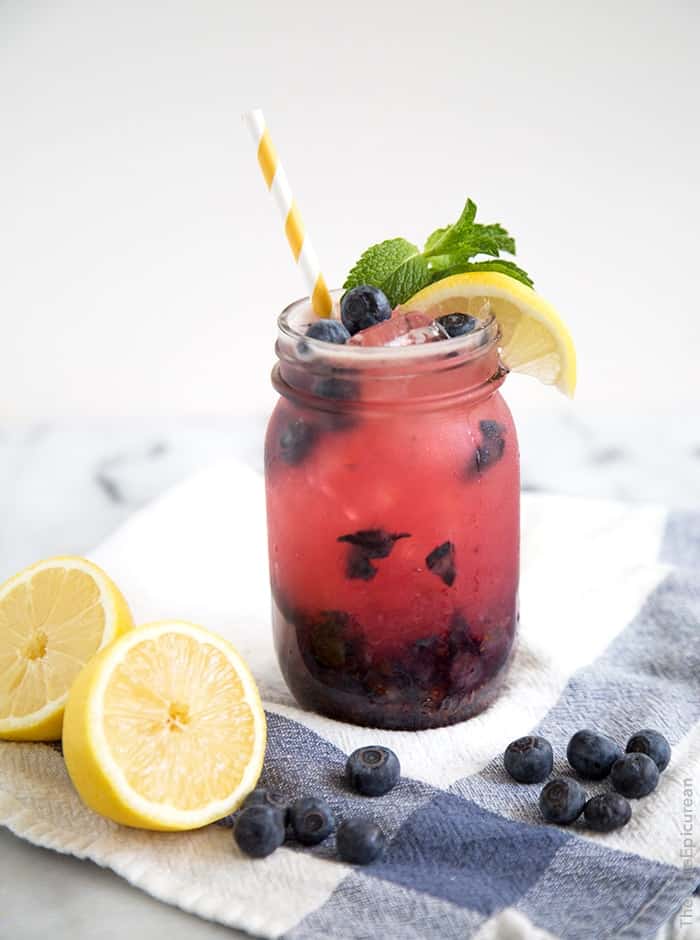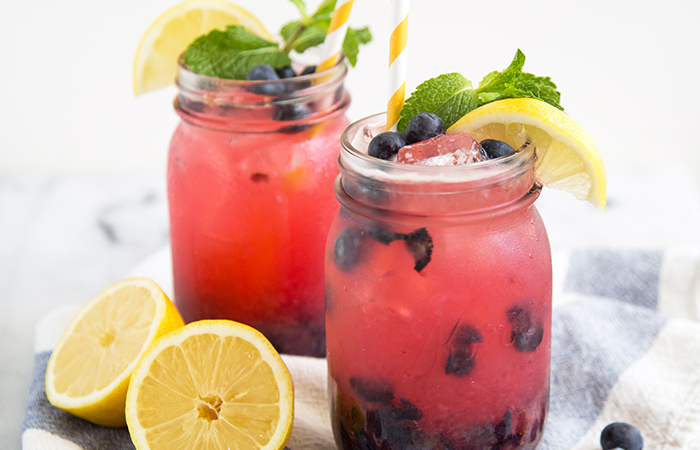 Sparkling Blueberry Lemonade
Quick and easy refreshing drink. This sparkling lemonade combines fresh blueberries, fresh squeezed lemon juice, sweetener, and sparkling water for one delicious beverage!
Servings:
1
(multiply as needed)
Ingredients
½

cup

fresh blueberries

2

teaspoon

agave syrup

or more according to taste

⅓

cup

fresh squeezed lemon juice

¾

cup

sparkling water
Instructions
In serving glass, muddle blueberries with agave syrup.  Add lemon juice.  Fill glass with ice.  Add sparkling water.  Stir to combine.