Pistachio Cranberry Holiday Cookies: this buttery vanilla cookie dough holds chopped pistachios, dried cranberries, white chocolate chips, and dark chocolate chunks.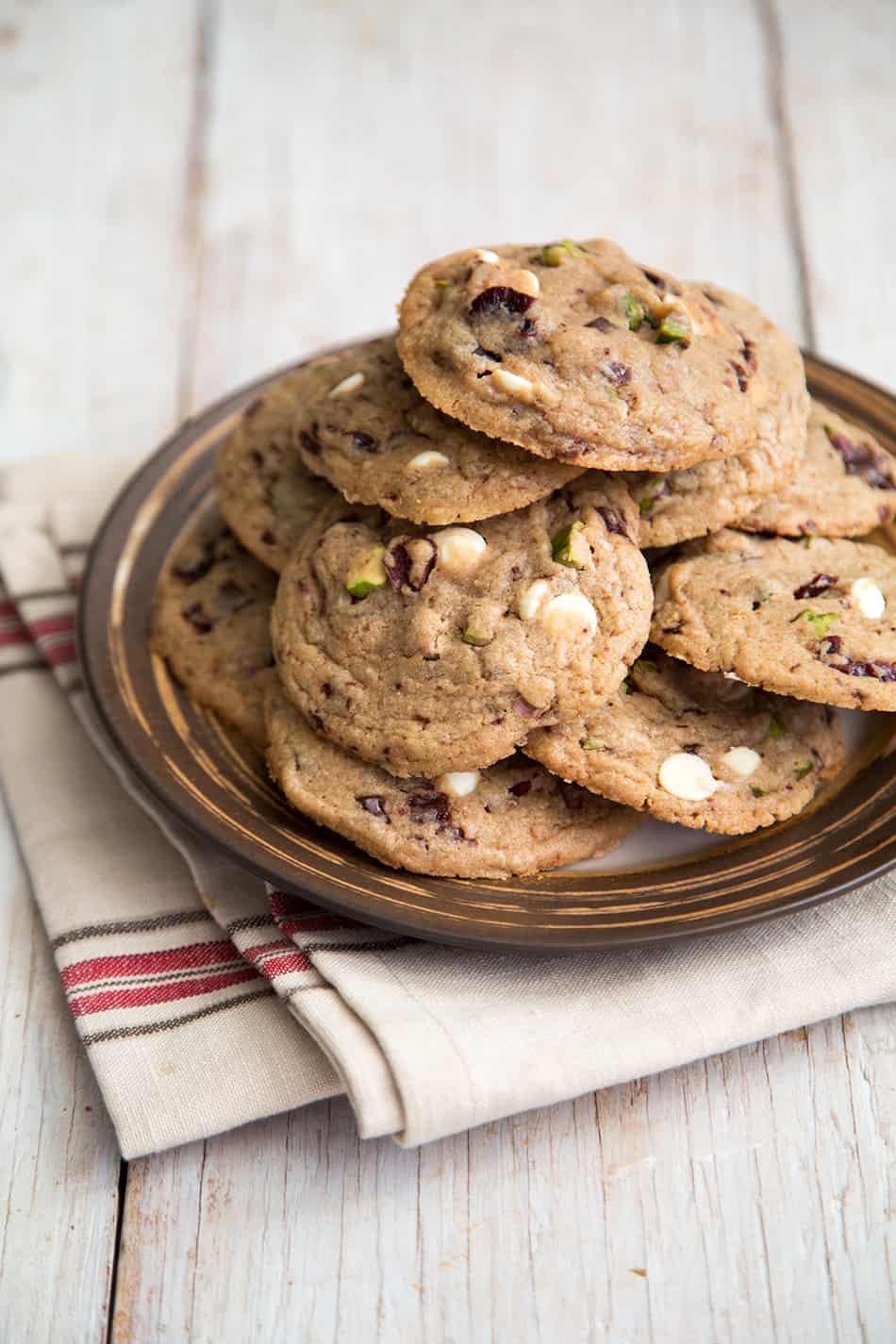 Every holiday season I have grand plans of making dozens of different cookies to share with friends and family. All year I search and compile the cookies recipes I plan on making. I tell myself that I'll start baking immediately after Thanksgiving. Eventually, things get in the way and my cookie making plans get pushed aside. My list of a dozen different cookies narrows to ten, then to six, and by the week leading up to Christmas, I'm down to three cookie varieties.
Perhaps this year will be better. We're only a week into December and I've already got a batch of cookies in the freezer. (Yes!!!) It can be a bit difficult and overwhelming deciding what cookies to make and share during the holidays. These pistachio cranberry holiday cookies make it a little easier.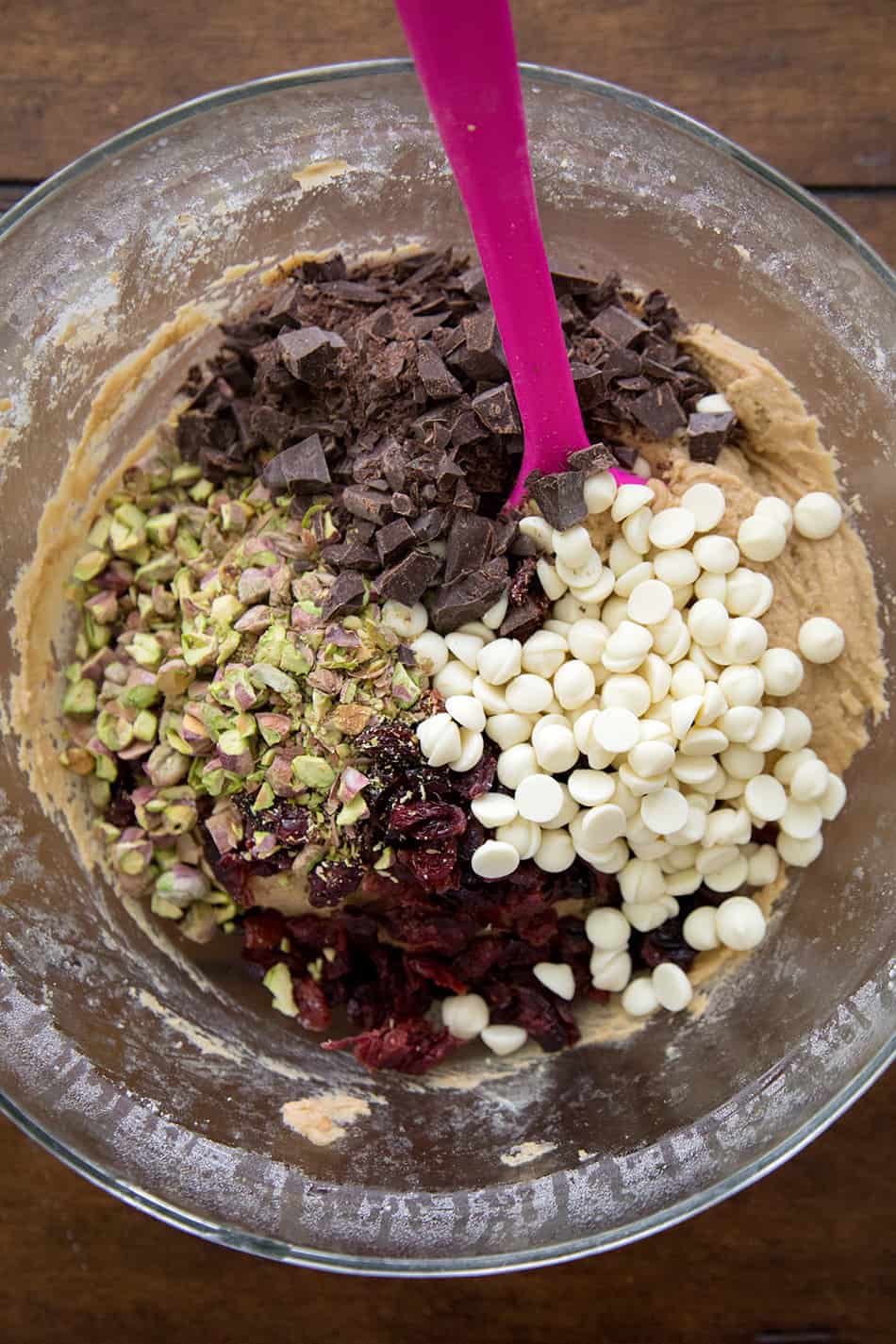 These cookies are packed with all sorts of yummy goodness: chopped salted pistachios, tart dried cranberries, milky white chocolate chips, and rich dark chocolate chunks. There's a little something for all taste buds. There's also the buttery vanilla cookie dough batter that I'm so tempted to eat straight from the bowl. (But don't do that. You may a stomachache from the raw egg and raw flour.)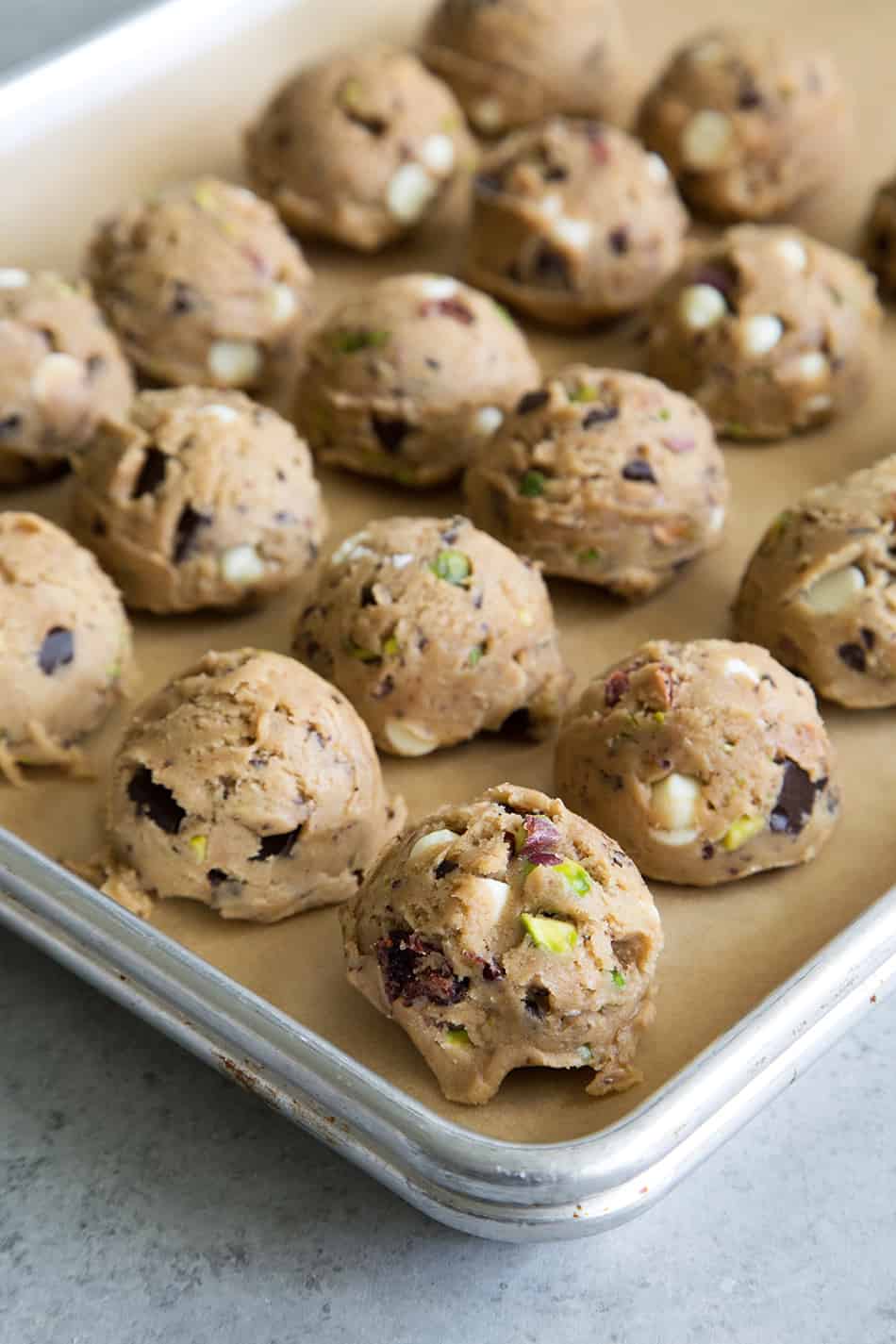 I use a large cookie scoop (about 1/4 cup) to portion out these out. These big cookies allow you to have an ample amount of all the different mix-ins. Because this recipe uses melted butter, the cookie dough requires a little chill time before baking. If you're pressed for time, you can freeze the cookie dough balls at this point and save them from later baking.
I'm sharing the recipe for these cookies over at BHG Delish Dish blog. Hop on over and have a peek. Happy cooking baking, friends!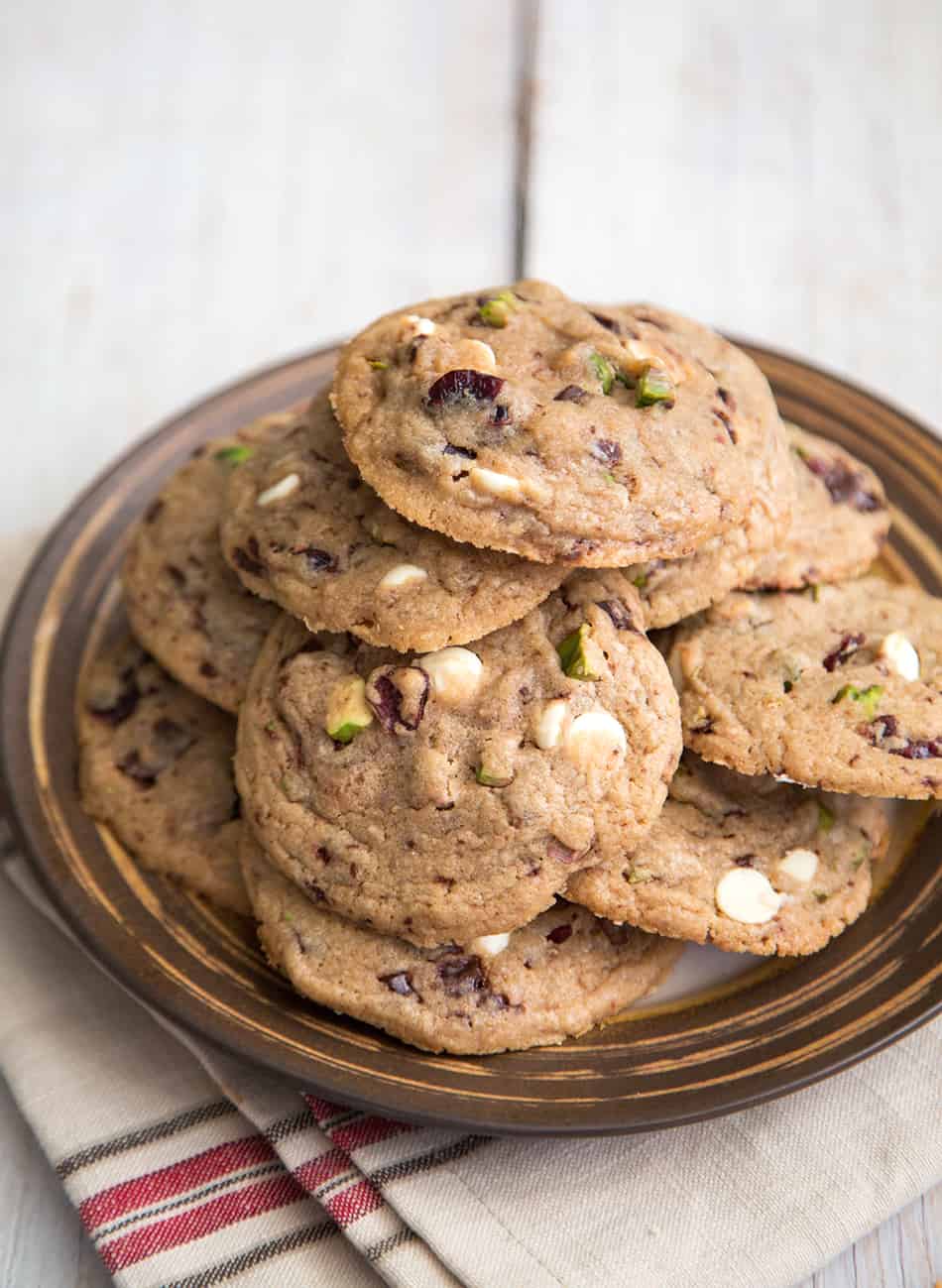 Pistachio Cranberry Holiday Cookies
Ingredients:
1 cup unsalted butter, melted
1 cup brown sugar, packed
1/4 cup granulated sugar
1 large egg
1 large egg yolk
1 Tbsp whole milk
2 teaspoons vanilla extract
2 1/2 cups all-purpose flour
1 tsp fine sea salt
1/2 cup dried cranberries
1/2 cup white chocolate chips
1/2 cup chopped dark chocolate chunks
1/2 cup chopped salted pistachios