Blackberry Shrub is a non-alcoholic mixer made from equal parts fruit, sugar, and vinegar. When mixed with sparkling water, it makes for a tart, tangy, and refreshing beverage!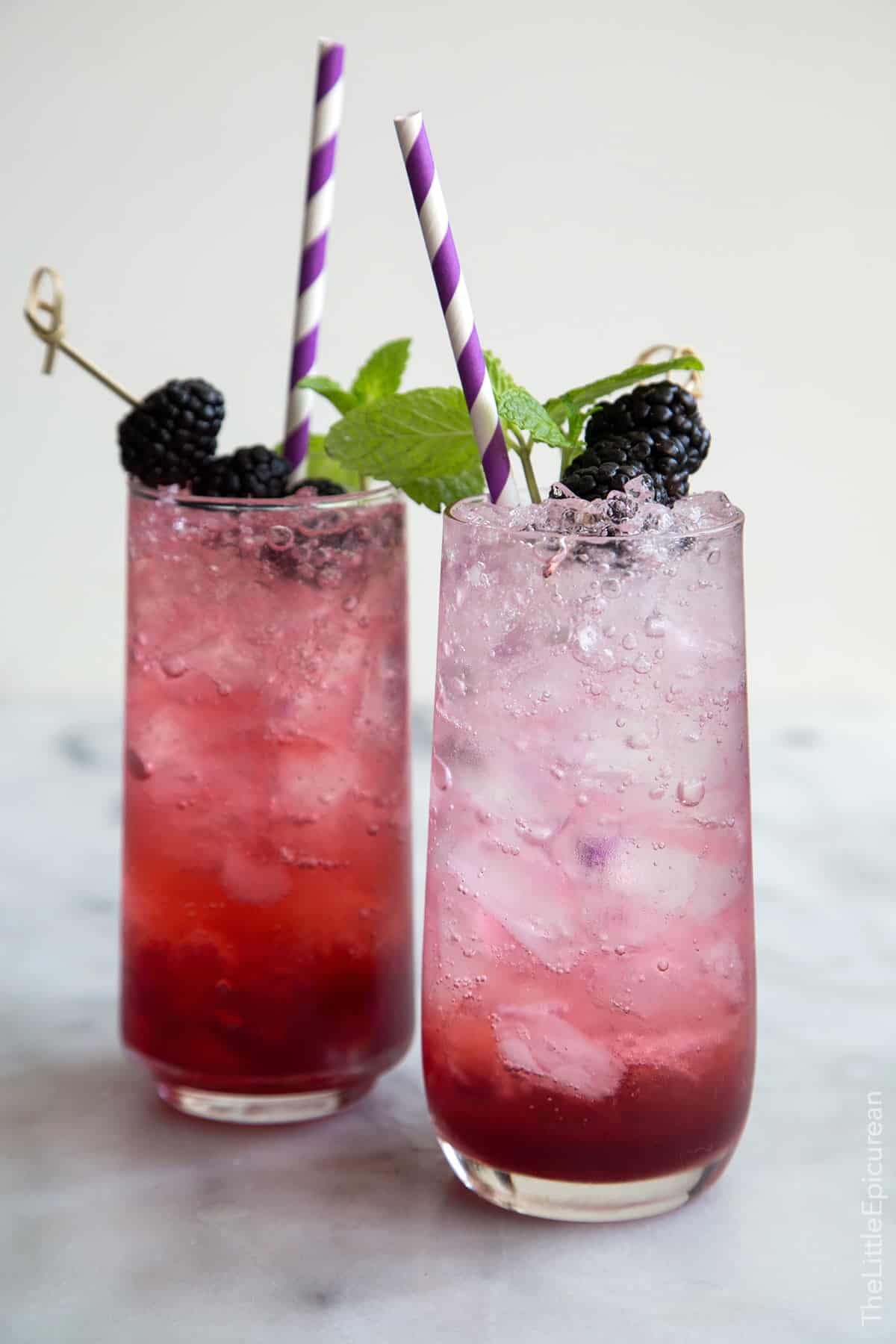 I began January with hopes of healthier eating. I was even hoping for a dry January- an entire month without alcohol. Obviously, that didn't last very long. I attended too many parties, dinners, and workshops in which bubbly and cocktails were to be had. I caved and happily partook in the merriment.
Luckily, all is not lost. During this month, I found my new favorite mocktail. I'd like to introduce you to shrubs. A few years ago, shrubs were all the rage in the LA dining scene. It seemed like every new and upcoming restaurant featured some kind of alcohol-free vinegar based mocktail.
Unsure about paying $12 for a vinegar beverage that I might not enjoy, I shied away from it…until now. I still can't justify paying for it at a restaurant/bar, but I'm happy to report how easy it is to make at home.
I LOVE this blackberry shrub. I love it so much that I would be willing to forgo wine for a glass for this bubbly tart drink.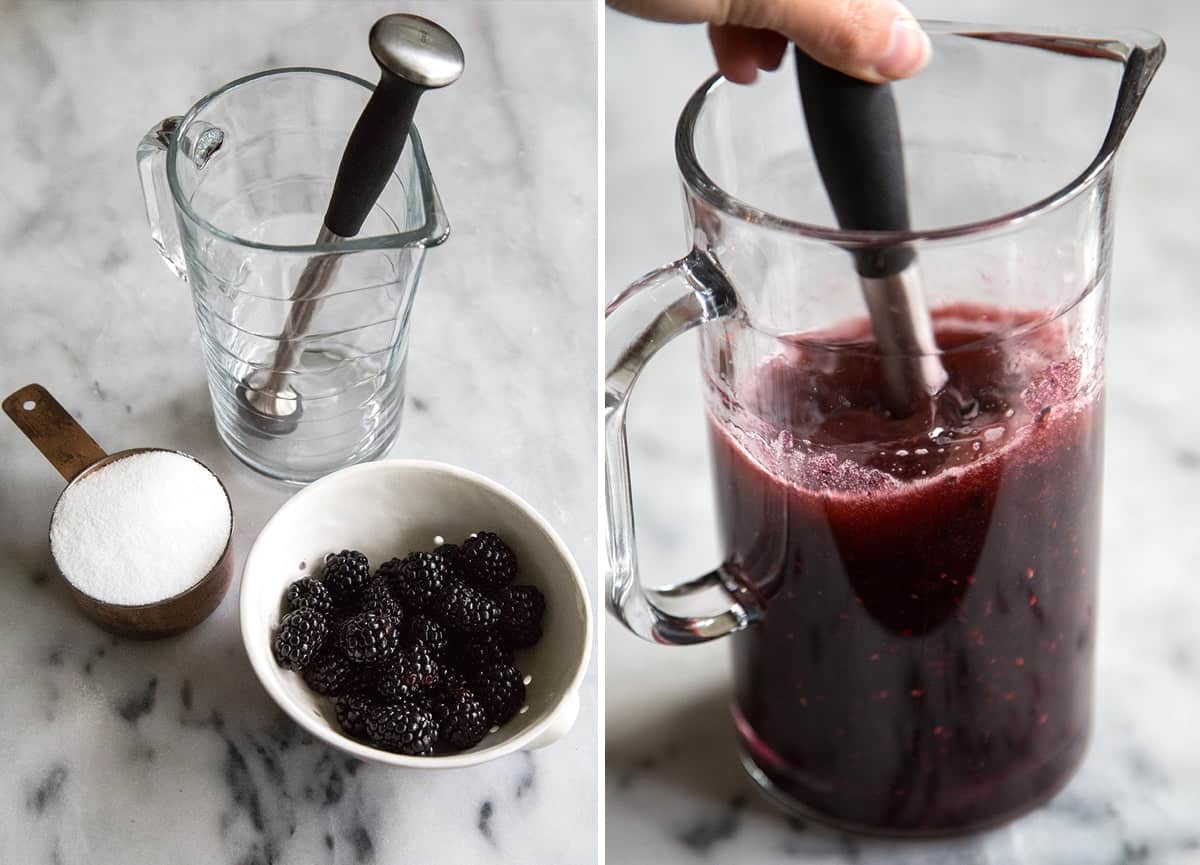 What are shrubs?
Shrubs are made with equal parts fruit, sugar, and vinegar. The possible flavor combinations are infinite. Along with the fresh fruit, you can also add herbs such as rosemary or thyme. You've also got plenty of options when it comes to vinegar. My favorite is apple cider vinegar.
Simply mash the fresh fruit with sugar. Stir in the vinegar and let the mixture steep for 3-5 days in the fridge. Strain out the solids and keep the liquid in the fridge until you're ready for a refreshing drink.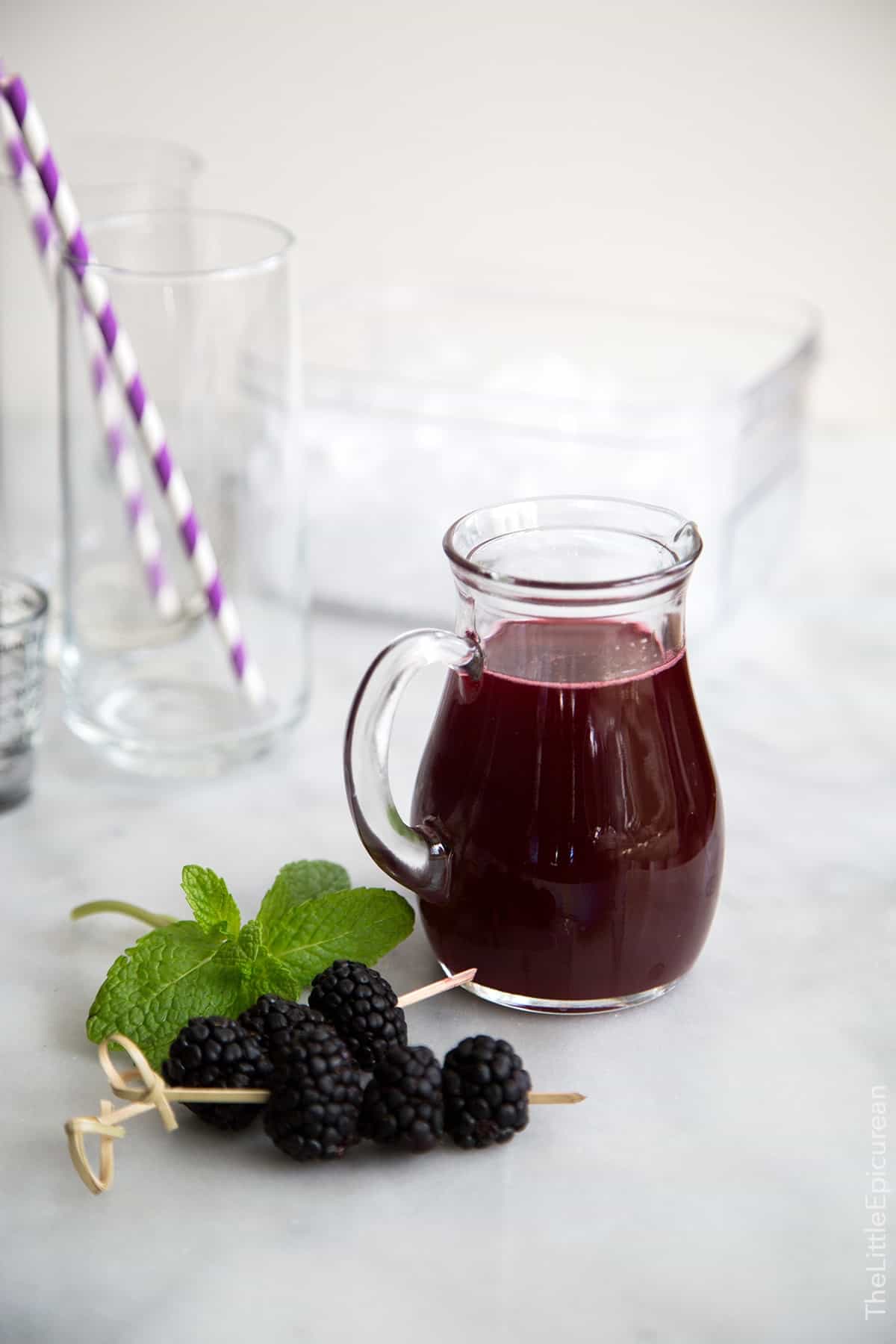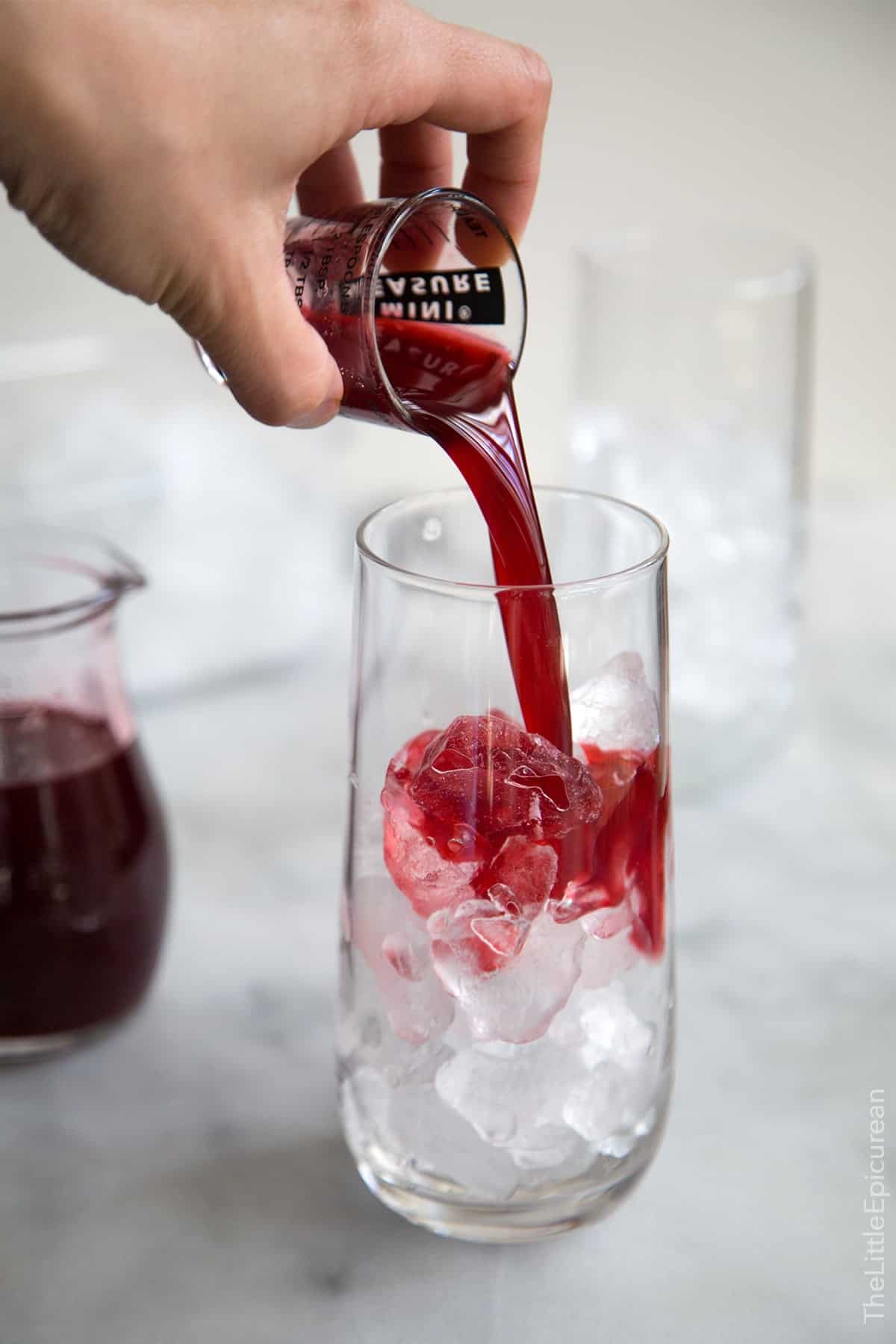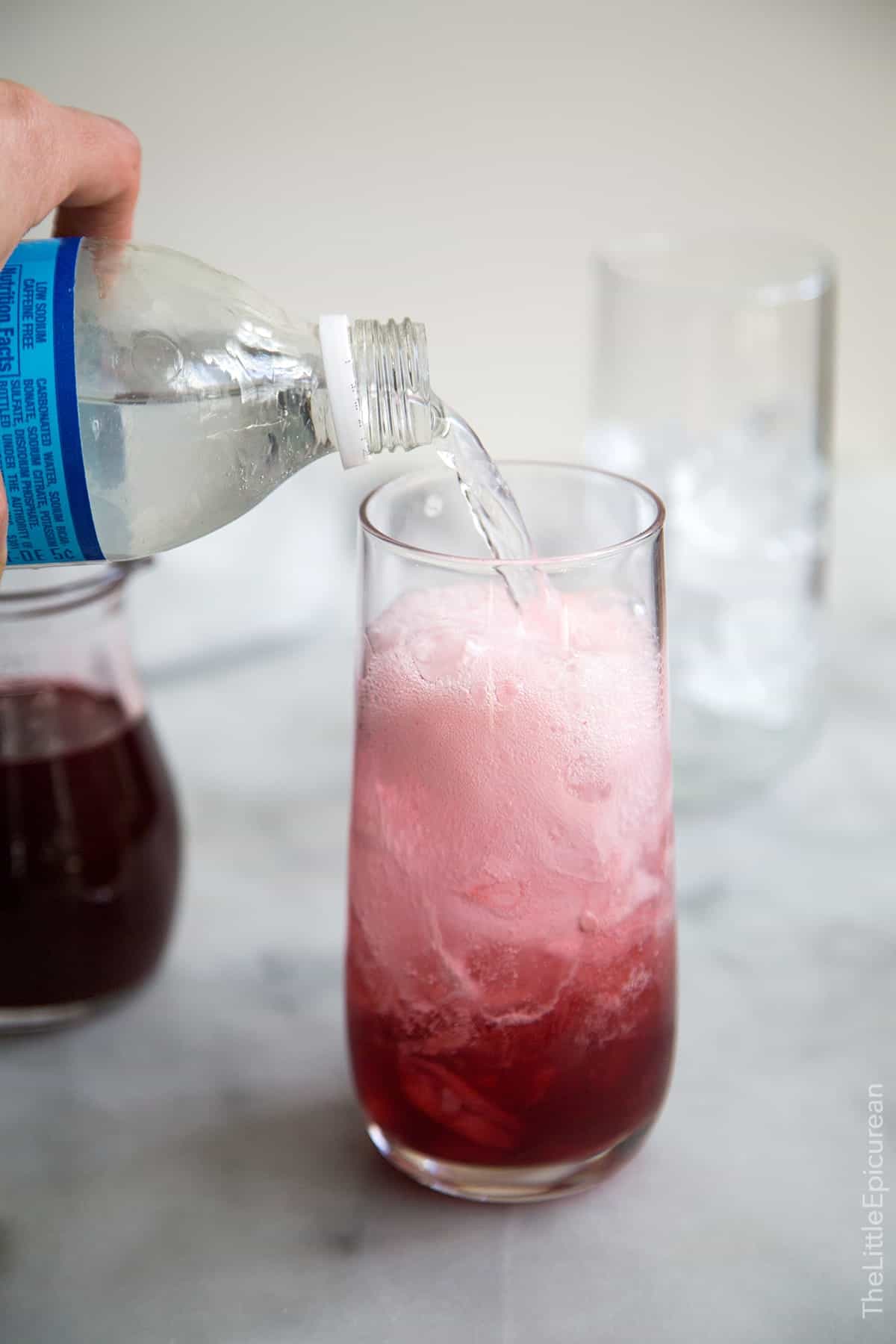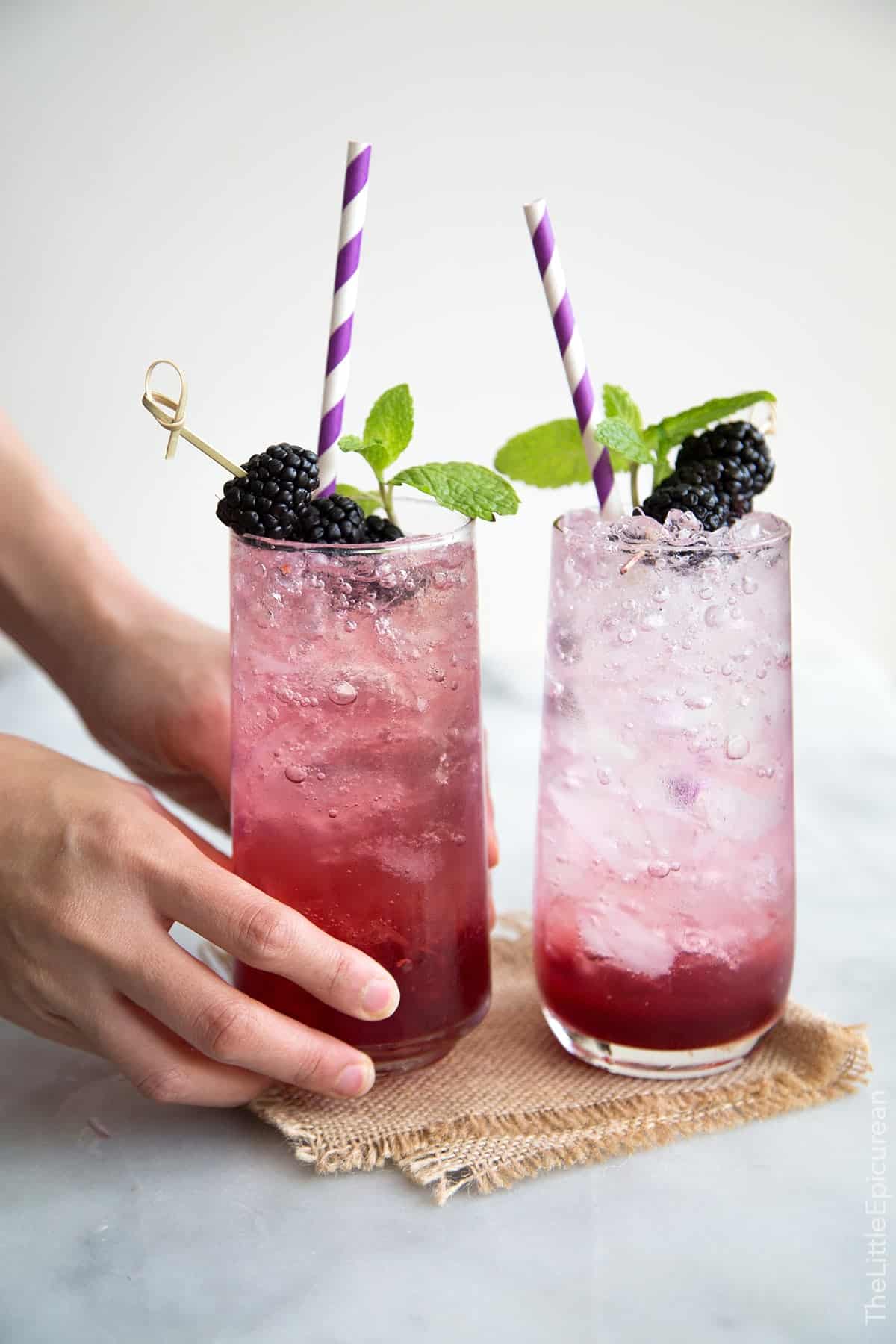 How to make this blackberry shrub mocktail
To assemble this tasty mocktail, add one ounce of blackberry shrub to a serving glass filled with ice. Top with about 5 oz of chilled sparkling water (or club soda). Stir to combine and drink up! The resulting beverage tastes similar to kombucha.
This is a drink you can feel good about drinking. Organic, raw unfiltered apple cider vinegar is known to have all sorts of health benefits, especially aid in digestion.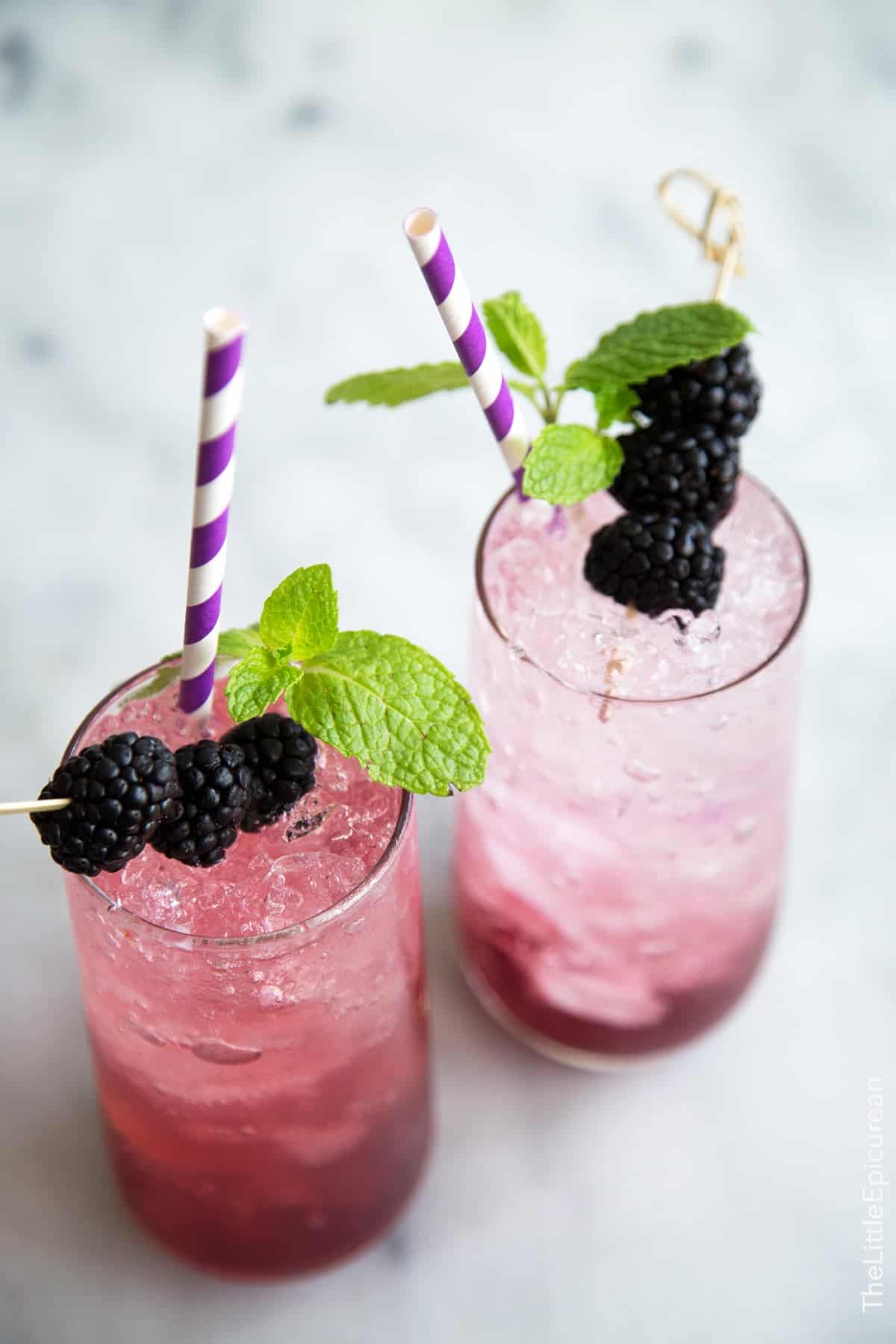 Blackberry Shrub
Ingredients
Blackberry Shrub:
1

cup

fresh blackberries

1

cup

granulated sugar

1

cup

apple cider vinegar*
Sparkling Blackberry Shrub:
1

oz

blackberry shrub

5

oz

sparkling water or club soda, chilled
Instructions
Mash fresh blackberries with sugar. Let sit for 15 minutes to allow fruits to expel juices.

Stir in vinegar. Cover and let steep in the fridge for 3 to 5 days, depending on your desired flavor profile. Strain out solids and keep in a jar. Store in the fridge until ready to use. Blackberry shrub syrup keeps in the fridge for a month.

Sparkling Blackberry Shrub: Add 1 oz blackberry shrub syrup to a serving glass filled with ice. Top with chilled sparkling water. Stir to combine. Enjoy immediately.
Recipe Notes
All images and text ©The Little Epicurean