Bursting with blueberries and loaded with mashed bananas, these moist banana blueberry muffins are a great anytime snack!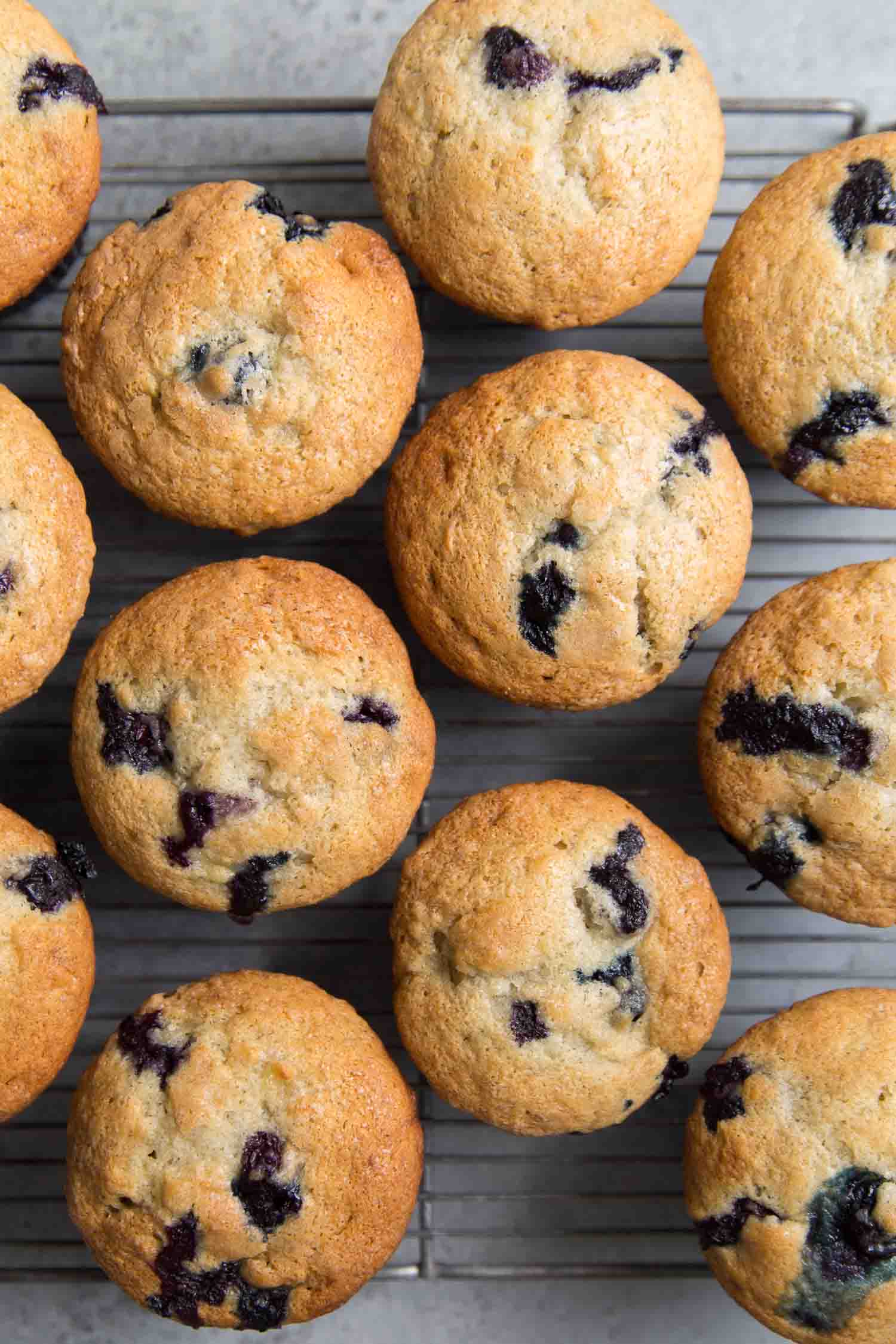 Bananas are a staple in my kitchen. I eat it for breakfast with toast or yogurt, after a workout, or just as a snack. But, too often, I buy more than we can consume in a week.
An abundance of ripe bananas ins never a problem. Once bananas soften and brown, they're perfect for mixing into baked goods.
Instead of the usual banana bread, I used the mashed ripe bananas to add moisture and sweetness to these blueberry muffins.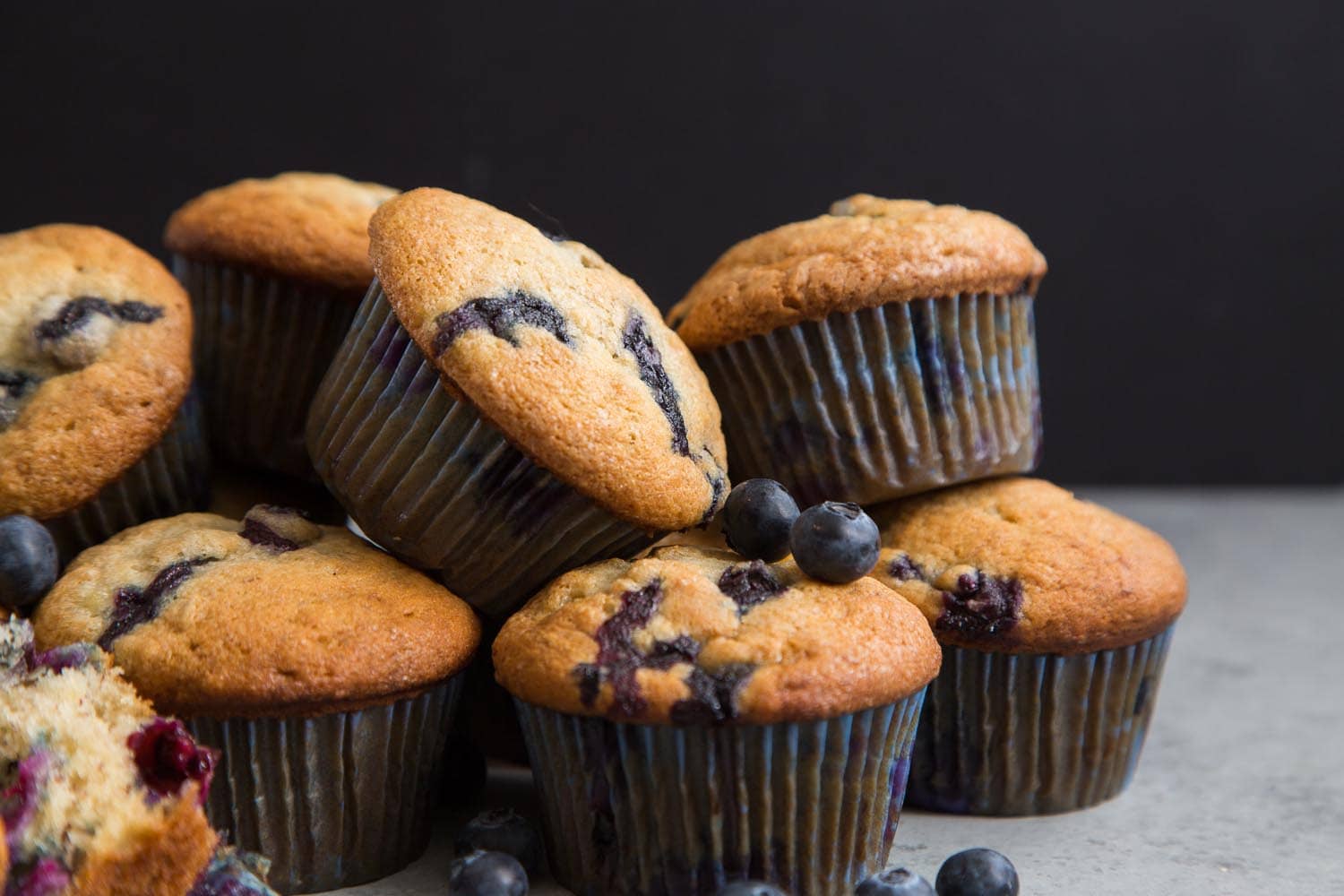 Banana Blueberry Muffins
These muffins are super easy to make. You can use a mixer, or simply whip everything together by hand.
In addition to the fresh blueberries, chopped nuts or chocolate chips can be folded into the muffin batter as well.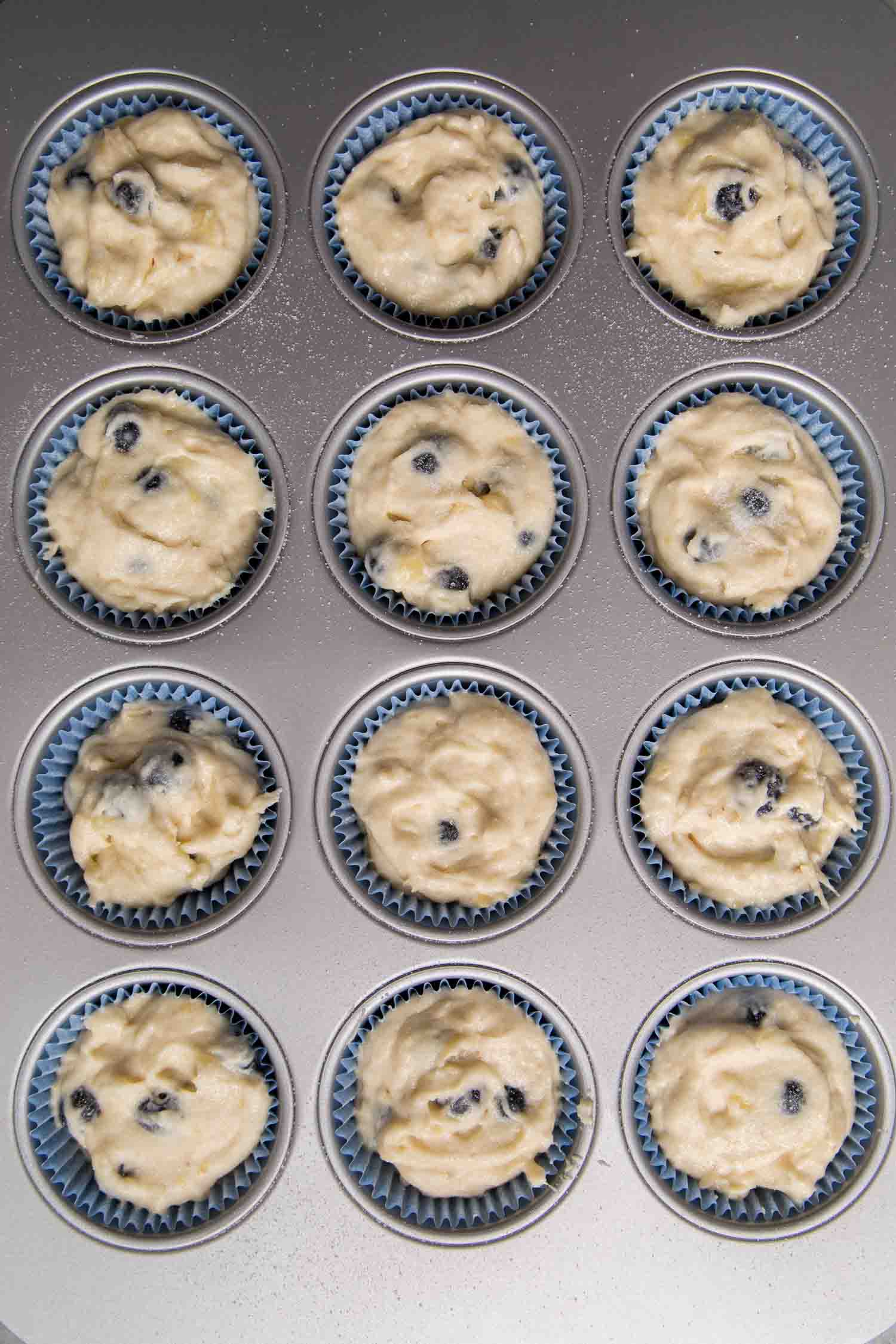 Before baking, these banana blueberry muffins get a generous sprinkling of sugar on top. This provides extra sweetness and ensures that the muffins will bake up golden brown.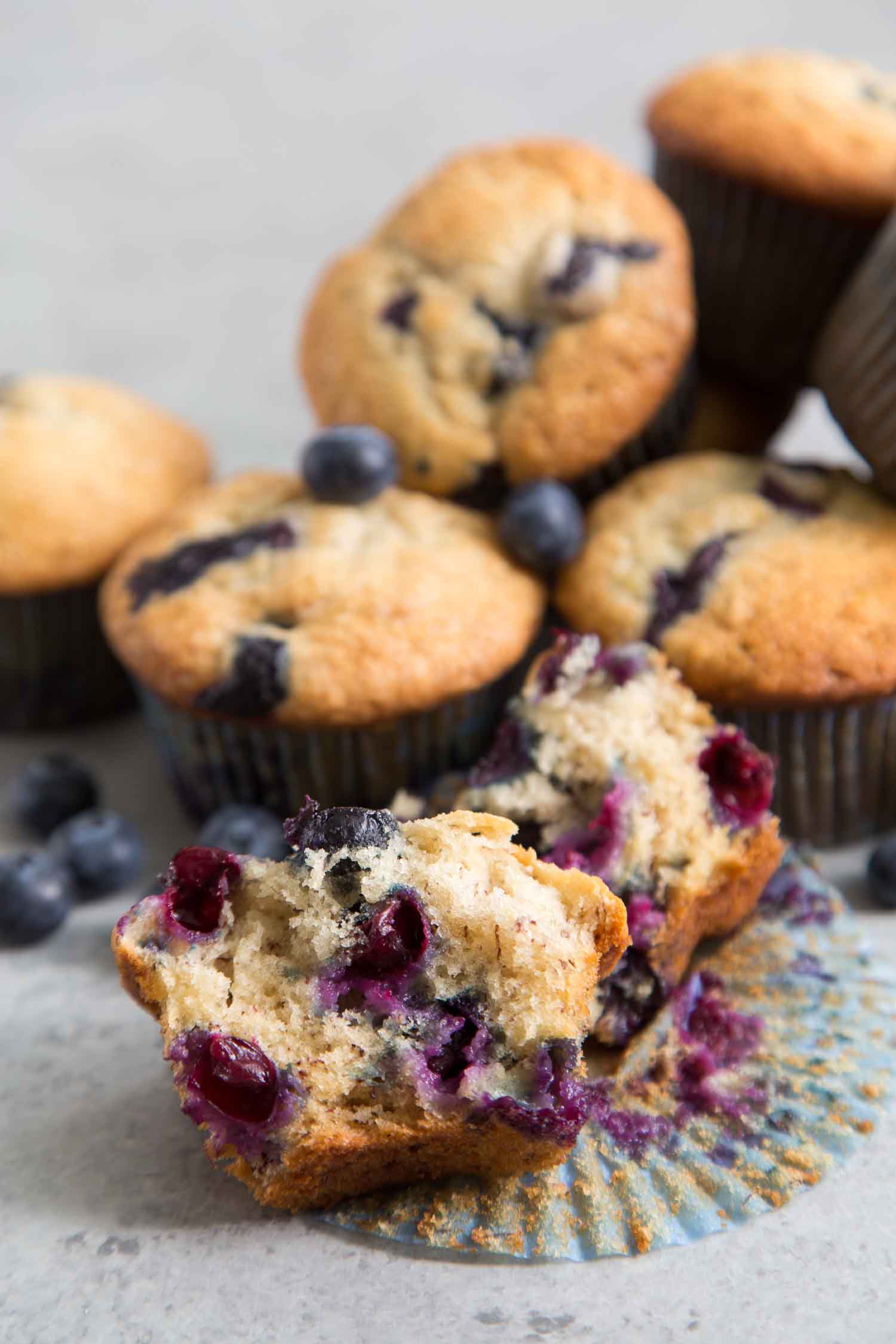 These banana blueberry muffins are super moist and flavorful. Many of blueberry will burst during baking, staining the muffins with a beautiful violet hue.
Muffin Storage and Leftovers
Enjoy these muffins warm fresh from the oven or allow to cool to room temperature. Baked muffins can be stored at room temperature overnight.
For longer storage, it is best to store leftovers in the fridge to prevent mold from forming.
More Banana Blueberry Recipes
When you have an abundance of banana and blueberries, try these other popular recipes: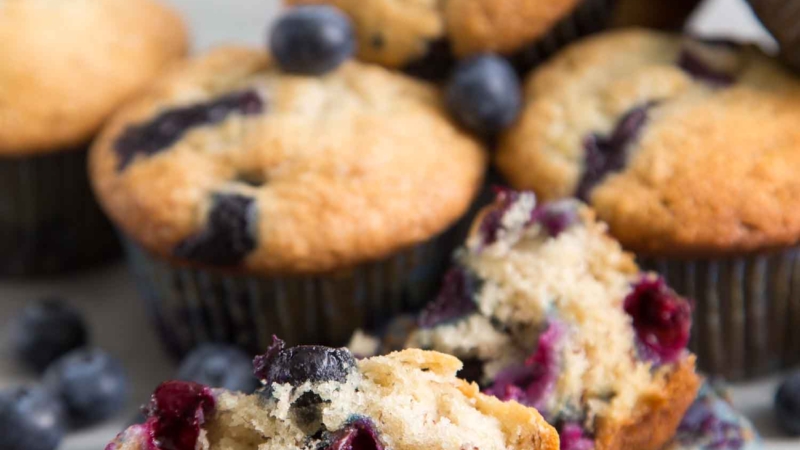 Banana Blueberry Muffins
Bursting with blueberries and loaded with mashed bananas, these moist banana blueberry muffins are a great anytime snack! Yield: one dozen
Ingredients
½

cup

unsalted butter, room temp

⅔

cup

granulated sugar

2

ripe banana, mashed

1

large egg

⅓

cup

whole milk

2

cups

all-purpose flour

1 ½

teaspoon

baking powder

1

teaspoon

baking soda

¼

teaspoon

fine sea salt

1 ½

cups

fresh blueberries

granulated sugar, for sprinkling
Instructions
Preheat oven to 350°F. Line muffin tin with paper cupcake liners. Set aside.

In the bowl of a stand mixer fitted with a paddle attachment (or using an electric hand mixer), cream together butter and sugar until smooth. Add in mashed banana, egg, and milk. Mix until combined. Scrape down bowl as needed.

In another bowl, whisk together flour, baking powder, baking soda, and salt. Add to mixing bowl and mix on low speed until there are no longer any dry streaks of flour. Scrape down sides of bowl as needed to ensure thorough mixing.

Fold in blueberries until evenly distributed. Divide batter among prepared muffin tin. Generously sprinkle granulated sugar over muffins.

Bake for 23-25 minutes until a toothpick inserted in center of muffin comes out clean. Allow muffins to cool in pan for 5 minutes before unmolding. Allow muffins to cool on wire rack. Serve muffins warm or at room temperature.
Notes
Due to the moisture of the blueberries, I suggest storing these in the fridge. Allow to warm to room temperature before serving, or reheat in a microwave or toaster oven.
Muffin batter can also be mixed by hand using a sturdy spatula. Ensure butter has softened to room temperature for easy creaming.
Looking for more muffins?