Enjoy homemade stout ice cream with a drizzle of hot chocolate fudge sauce.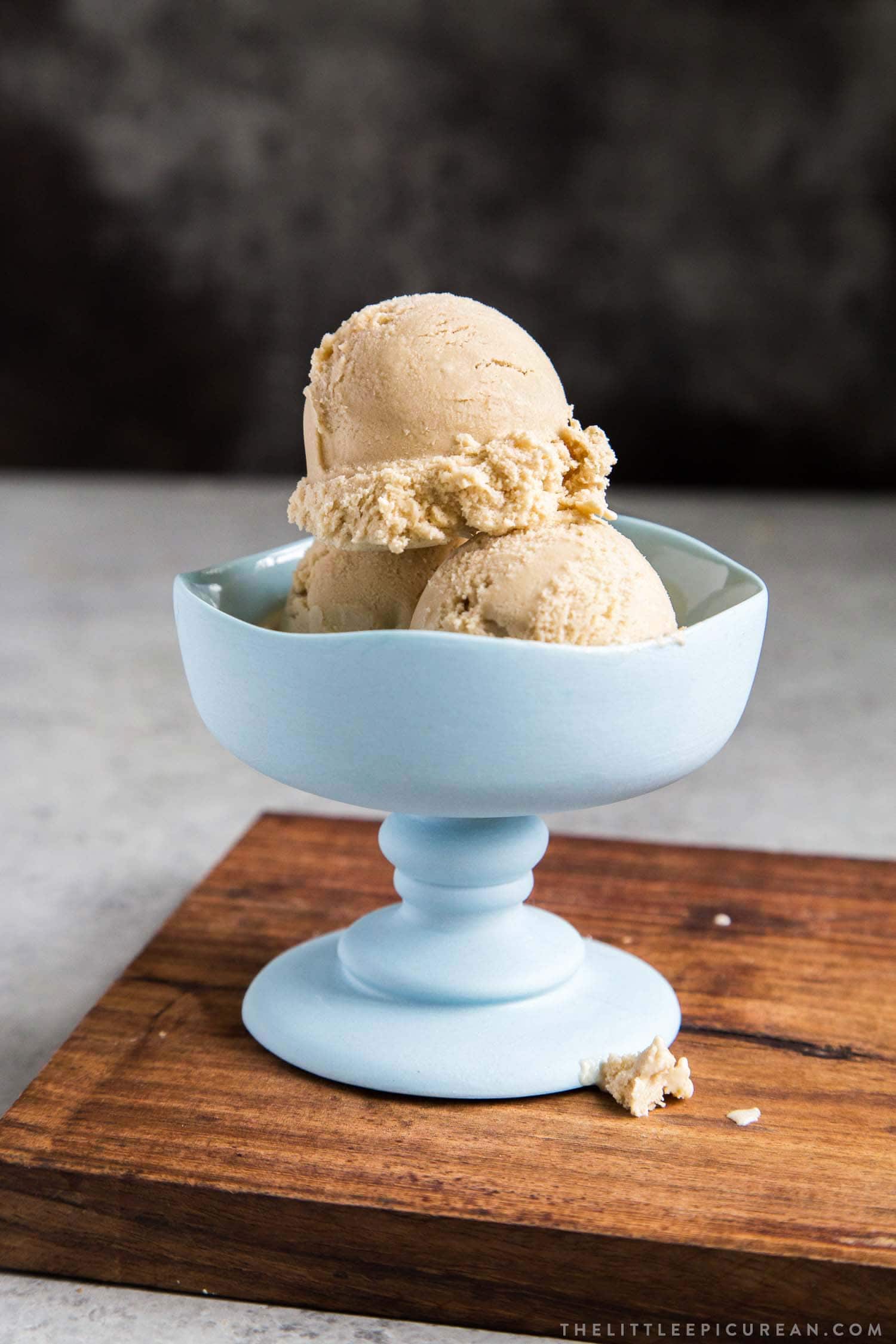 Regardless of the temperature or season, I believe it's always a good time for some ice cream! With St. Patrick's around the corner and March Madness up ahead, it's time to create desserts with beer!
A few years ago I shared this boozy whiskey ice cream float. It featured scoops of homemade whiskey ice cream mixed with chocolate syrup, bourbon, and chilled stout beer.
Whiskey ice cream is old news. Let's try something even better!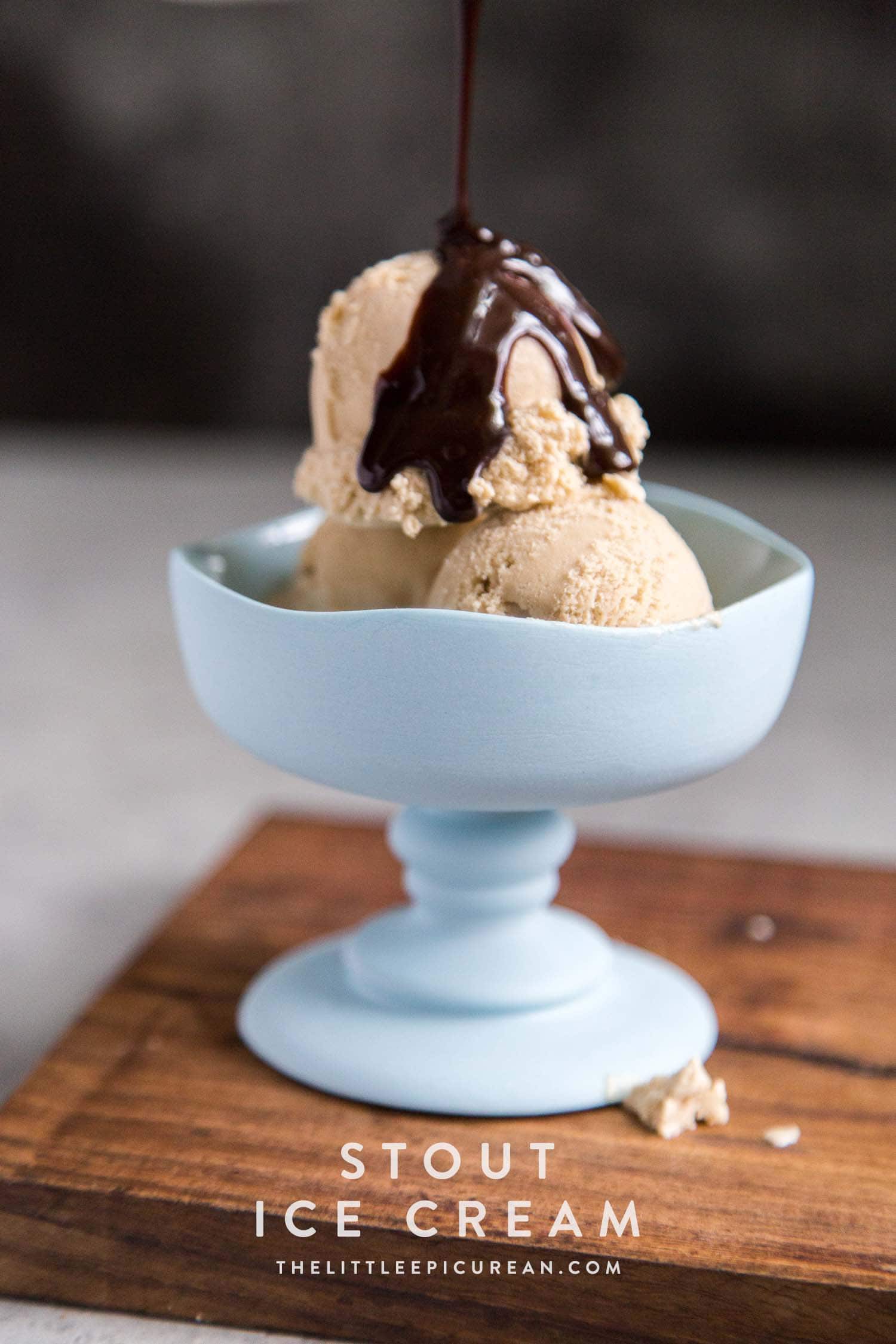 Beer Ice Cream with hot fudge
Fans of stout beer rejoice! This stout ice cream is made with concentrated stout beer. By reducing the beer, the flavor becomes more intense.
The flavor of the concentrated beer is able to shine through the milk, cream, and eggs.
What brand of beer to use for ice cream?
Any brand of stout beer will work. There are a ton of options to choose from. Stick with a classic like Guinness or venture with something new.
From cocoa-infused imperial stouts to gingerbread stout or bourbon barrel aged stout, there is a stout for every taste and season.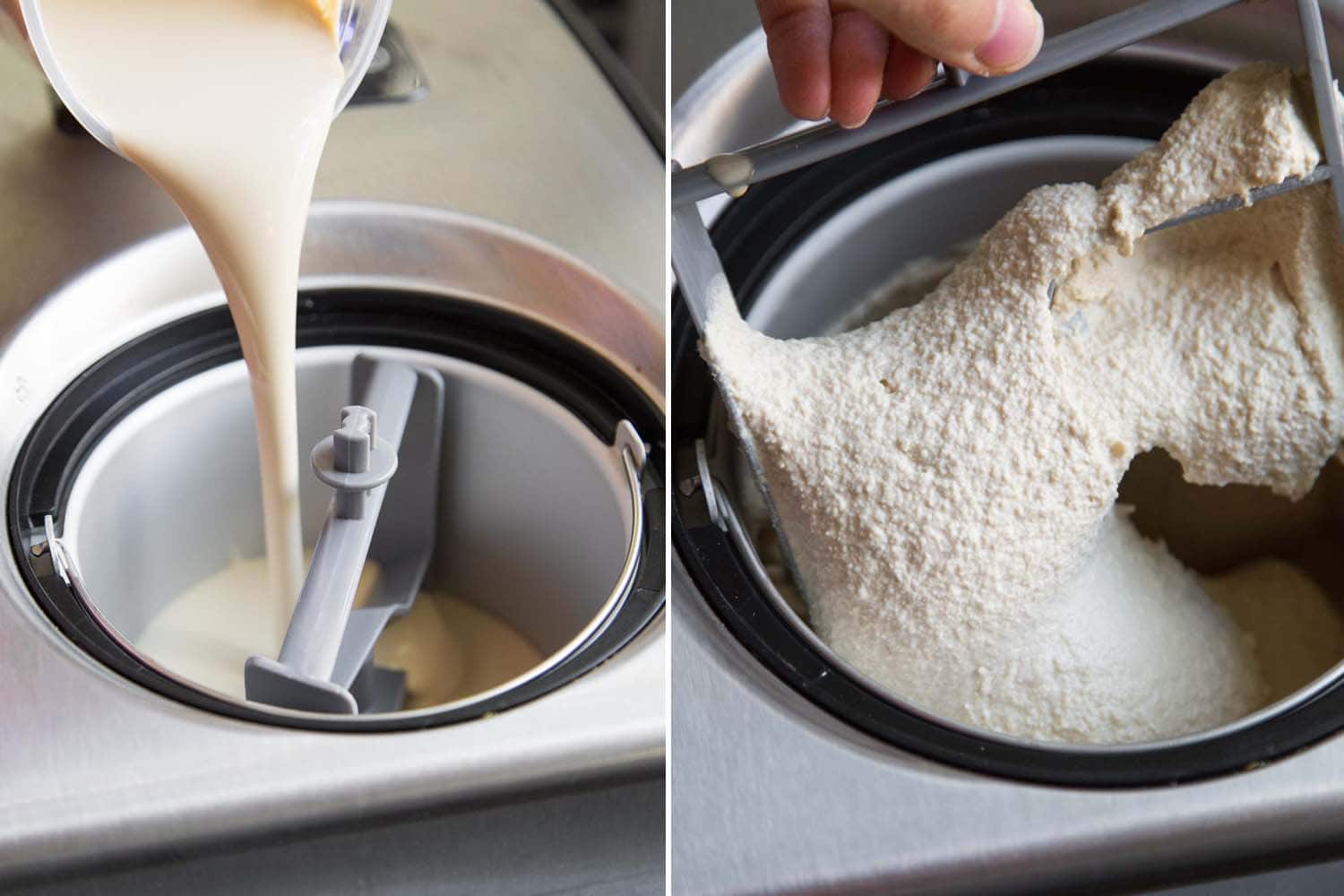 Compressor Ice Cream Maker
Over the years, I have use a variety of different ice cream makers. This compressor ice cream maker is my absolute favorite.
Most ice cream machine require you to freezer the canister ahead of time. This one isn't like the others. There isn't any prep needed.
Simply pour the liquid ice cream mixture into the machine. The compressor ice cream maker will automatically chill the canister. Within 30 minutes, you'll have churned ice cream!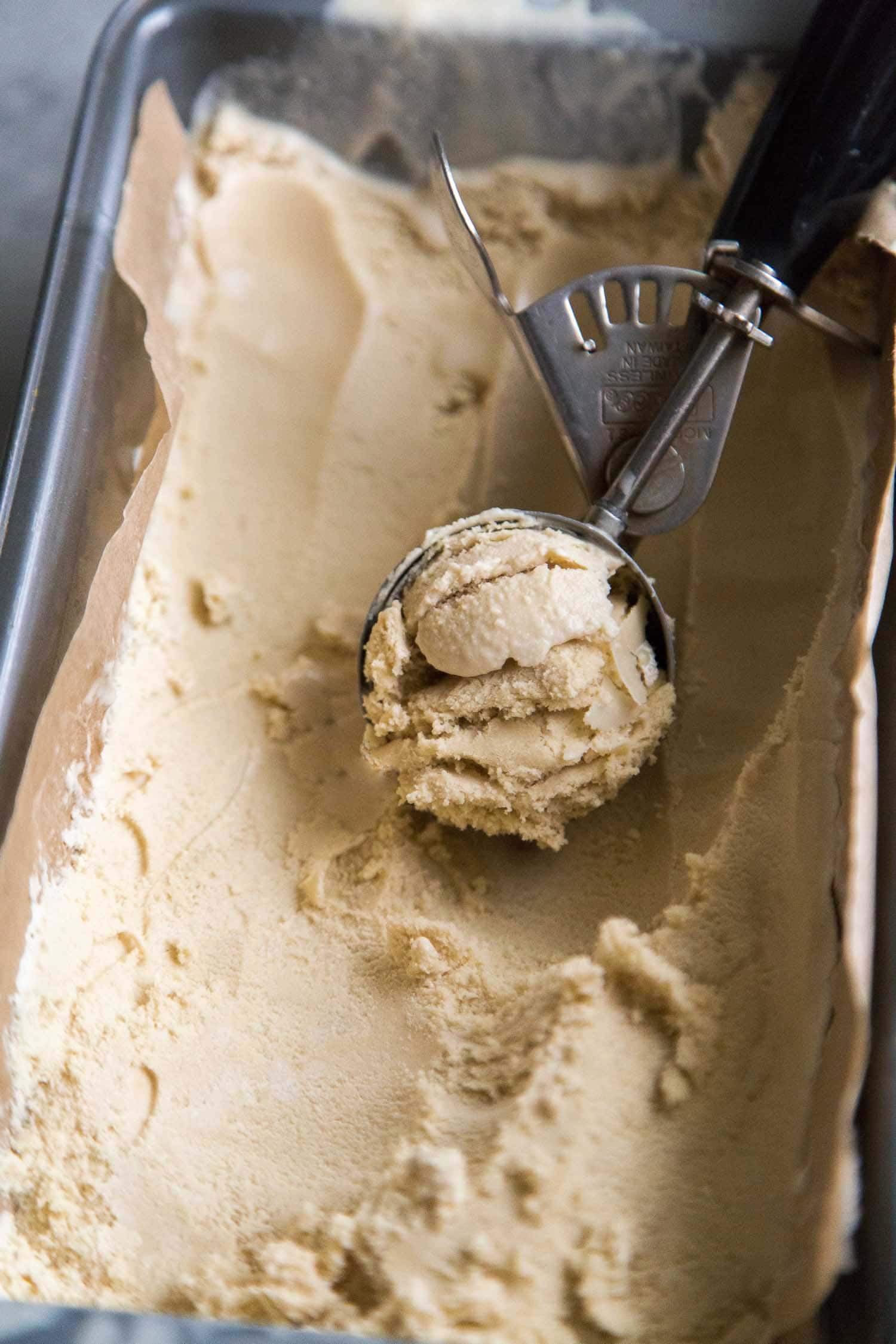 The churned ice cream can be eaten straight from the canister. However, it will have the consistency of soft serve ice cream.
For better texture, spread the churned ice cream into a freezer safe container and freeze for a few hours until thickened.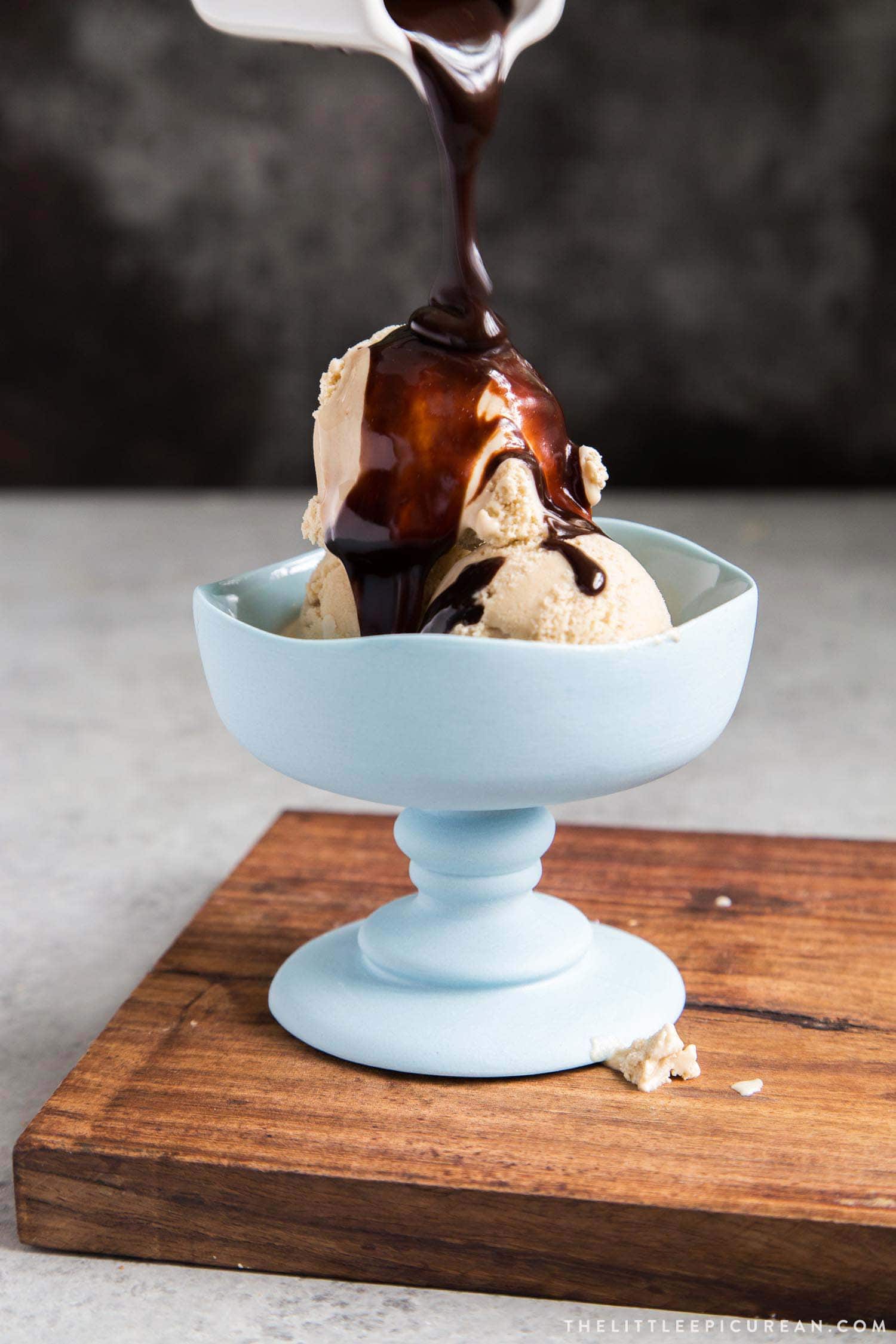 By itself, the stout ice cream is not very sweet. It is best enjoyed with a drizzle of hot chocolate fudge sauce.
Use your favorite store bought chocolate sauce or try this quick homemade chocolate syrup recipe.
For the ultimate stout experience, make a boozy stout ice cream float! Mix a few scoops of stout ice cream and vanilla ice cream together and top with chilled stout of choice. Cheers!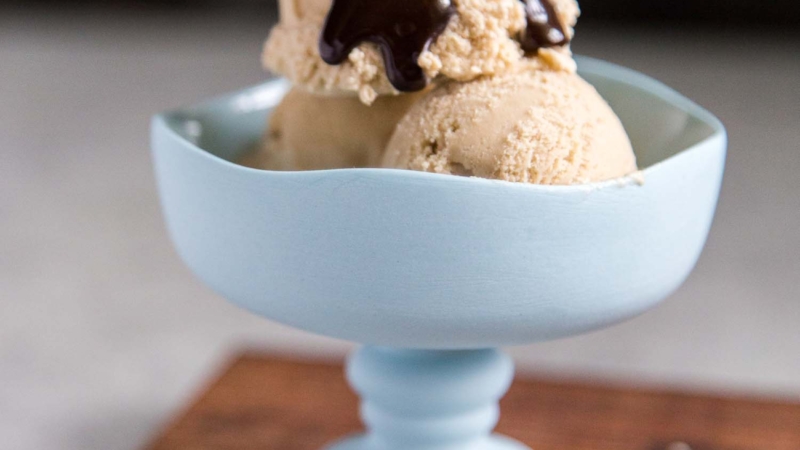 Stout Ice Cream
This homemade stout ice cream is best enjoyed with hot chocolate fudge sauce. The ice cream is flavored from concentrated stout beer.
Ingredients
12

oz

stout beer

, reduced to ¾ cup (6 oz)

1 ½

cup

heavy cream

(340 g)

¾

cup

whole milk

(170 g)

5

large egg yolks

(75 g)

¾

cup

granulated sugar

(150 g)

¼

teaspoon

kosher salt
Instructions
Pour room temperature stout beer into a small heavy bottom sauce pot. Set over medium heat and bring to a simmer. Heat until beer has reduced to ¾ cup (6 oz). Remove from heat and set aside.

In a medium sauce pot, combine cream, milk, and one tablespoon of sugar. Set over medium heat and bring to a simmer. Stir as necessary to ensure milk does not burn along the sides or bottom of pot.

Meanwhile, in a large bowl, whisk together egg yolks and remaining sugar. Once milk mixture has almost come to a boil, lower heat. Temper hot milk into sugar-yolk mixture. Slowly add hot milk into sugar-yolk mixture about ¼ cup at a time, whisking to distribute heat. Once all the milk has been added to yolk mixture, transfer all contents back into the sauce pot.

Pour in concentrated stout. Stir over medium-low heat until mixture reaches nappe consistency, or 180°F on a kitchen thermometer. Stir frequently to ensure mixture does not burn along the bottom of pot. Let mixture sit at 180°F for 2 minutes to pasteurize eggs. Remove from heat and stir in salt.

Transfer mixture to an airtight container and let mature in the fridge overnight. Freeze mixture in your ice cream maker according to your unit's instructions.

Continue to churn until the volume has increased by half and has thickened to a soft serve consistency. Transfer ice cream to a freezer safe container and freeze for at least 30 minutes. Allow ice cream to sit at room temperature for 5 minutes to soften before scooping and serving.
Notes
Storage: Ice cream will keep in the freezer in an airtight container for 5 days.