It's time for my annual holiday gift guide! From large big ticket items to small stocker stockers, I hope this guide helps to inspire your holiday shopping!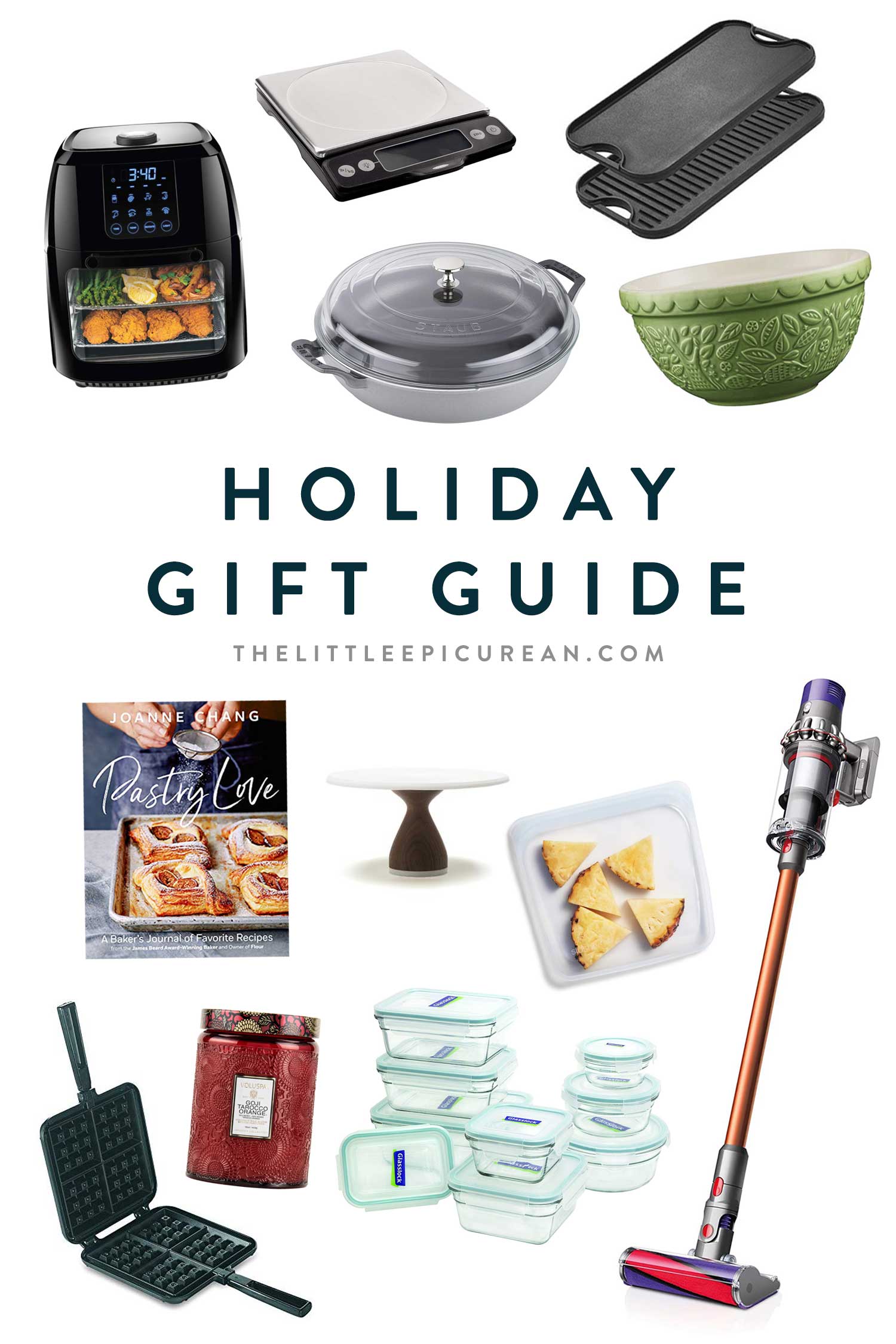 Holiday Gift Guide
This is a collection of items of items I have personally tried and loved. They can all be purchased online, meaning you never have to leave the couch!
NOTE: This is NOT a sponsored post. I was not paid to include any of the items listed here. However, there are affiliate links throughout this post. I may receive a small commission, at no cost to you, should you make a purchase through those links.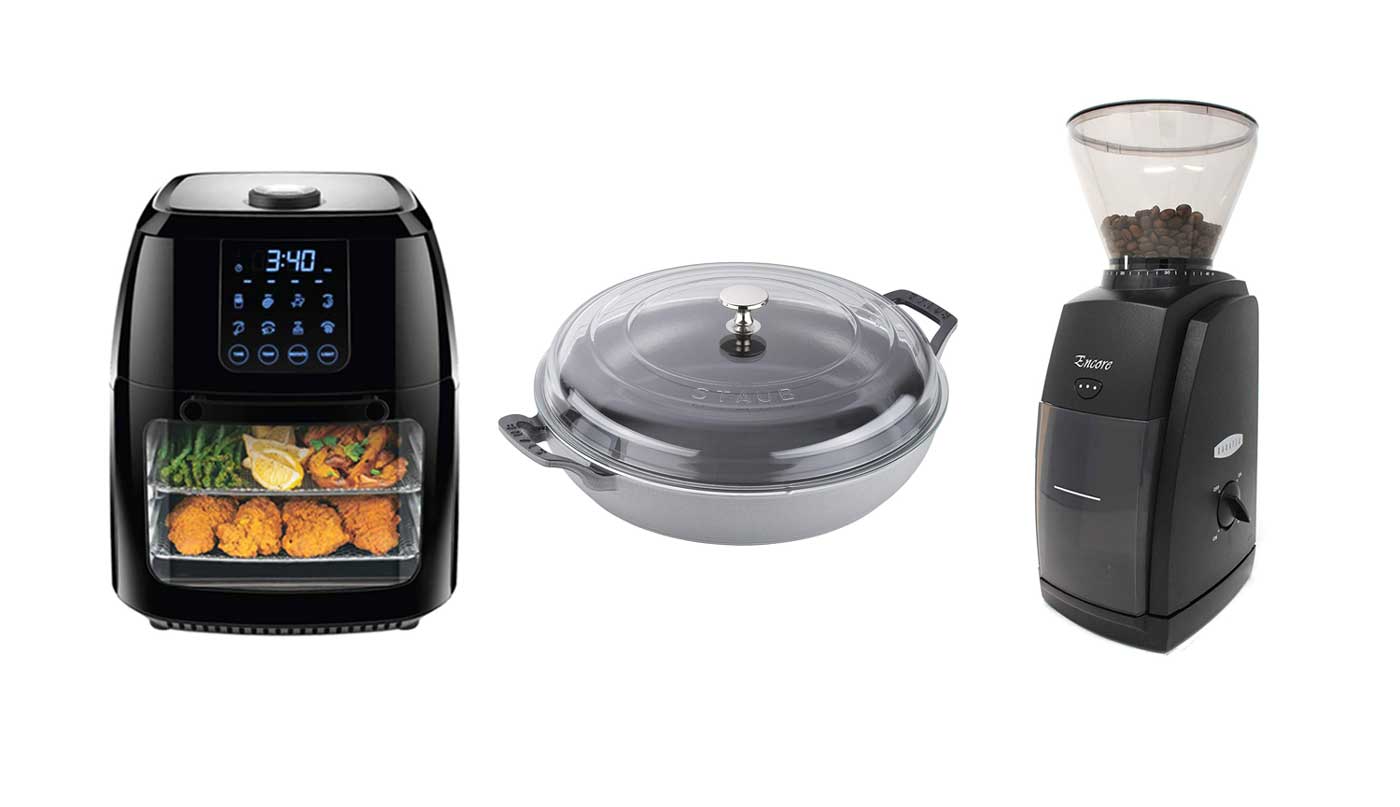 Appliances & Big Ticket Items
Dyson Cyclone V10 Absolute
I bought myself this Dyson Cyclone V10 earlier this year. (QVC ran a special that included additional attachments.) I use it everyday! It's great for cleaning all sorts of different surfaces: tile, carpet, hardwood. And, it does an amazing job picking up dog hair!
Hands down my favorite purchase of the year!
Chefman 6.3 Quart Digital Air Fryer
You already have a pressure cooker (Instant Pot), slow cooker, and microwave. Do you really need another cooking system? The answer is yes, you need this air fryer.
I'm really enjoying the different features of this Chefman 6.3 quart digital air fryer. We use the chicken rotisserie spit monthly. It's a multi-functioning gadget that can bake, reheat, dehydrate, and more!
Conical Burr Coffee Grinder
A decent grinder is a must if you like to brew your own coffee. Whether you use an espresso machine, drip coffee maker, or a pour over chemex, I highly recommend this conical burr coffee grinder.
I gift this often to my coffee loving friends and family.
Staub Cast Iron 3.5 quart Braiser
I purchased this cast iron braiser with glass lid for myself last holiday season. I've been using weekly since then. It's a versatile pan that's great for pastas, braised meats, and more!
I used the pan to bake these sweet blueberry rolls.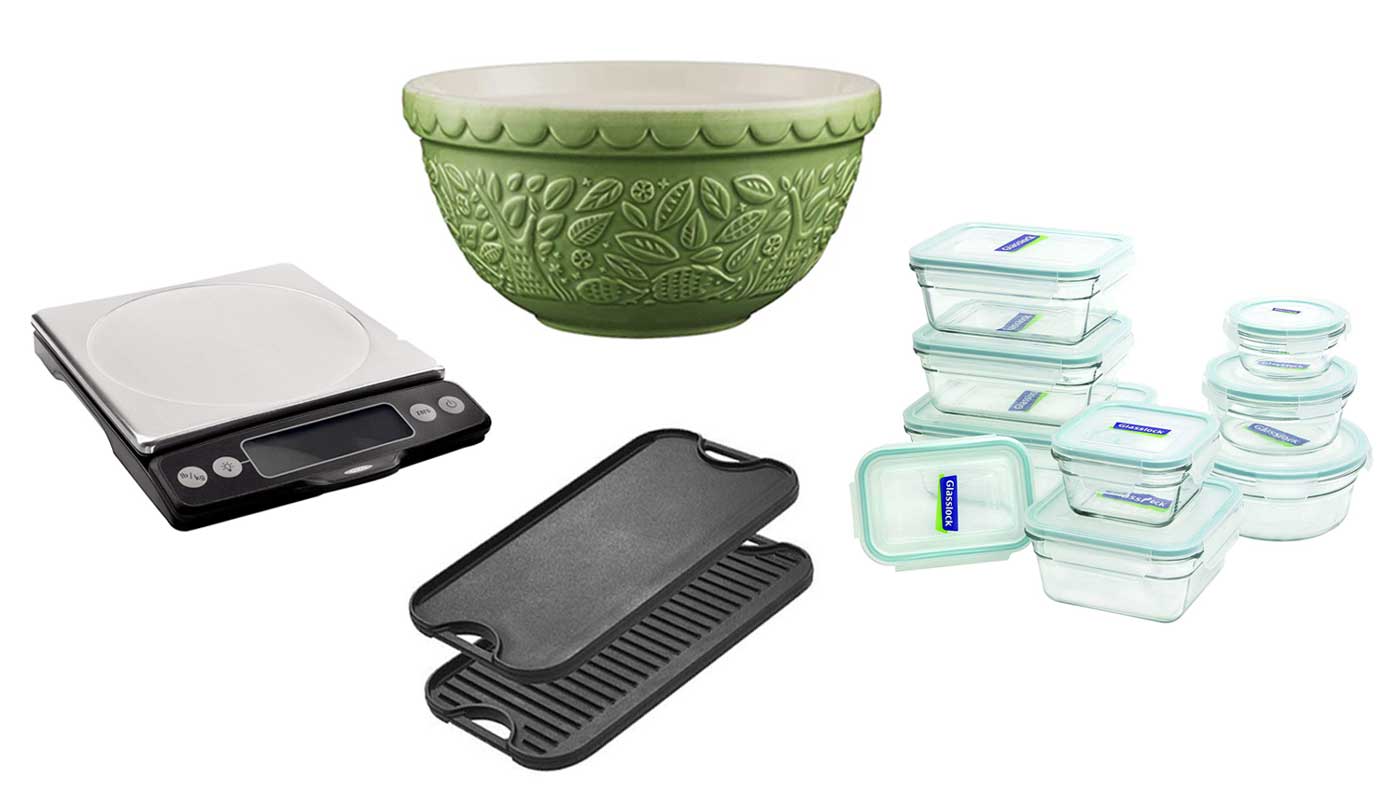 Kitchenware and Gadgets
I'm a big fan of Mason Cash mixing bowls and batter bowls. You may be familiar with their mixing bowls from The Great British Bake Off. They come in a variety of different sizes to fit whatever your needs.
Whether you're serving homemade cake or a store-bought one, elevate it with a beautiful Aheirloom cake stand! Over the years, I've collected quite a few of their cake stands.
The cake stands are featured in these recipes: birthday cinnamon roll cake, lemon layer cake with mascarpone buttercream, chocolate caramel coconut cake.
Stop using plastic containers that absorb stinky smells and aroma. I highly recommend this Glasslock assorted oven-safe containers. These containers are microwavable, dishwasher safe, and BPA free!
Stovetop Belgian Waffle Iron
Love making waffles for Sunday brunch? In my opinion, this stovetop waffle iron is better than any electric waffle maker machine I've tried! Best of all, it's quite compact and easy to store.
Pair it with these recipes: Belgian liege waffles, spiced buttermilk waffles with cranberry maple syrup.
Cast Iron Reversible Grill & Griddle Pan
Want to grill outdoors but it's too cold outside? Use this cast iron grill/griddle pan. Use the grill side for steak, chicken, and veggies. Flip it over and cook pancakes and French toast on the smooth griddle side.
Stainless Steel Food Scale
I've tested several digital food scales over the years. This OXO stainless steel food scale is my current favorite. A kitchen scale is a must for bakers!
It was highly recommended by Cook's Illustrated for good reason!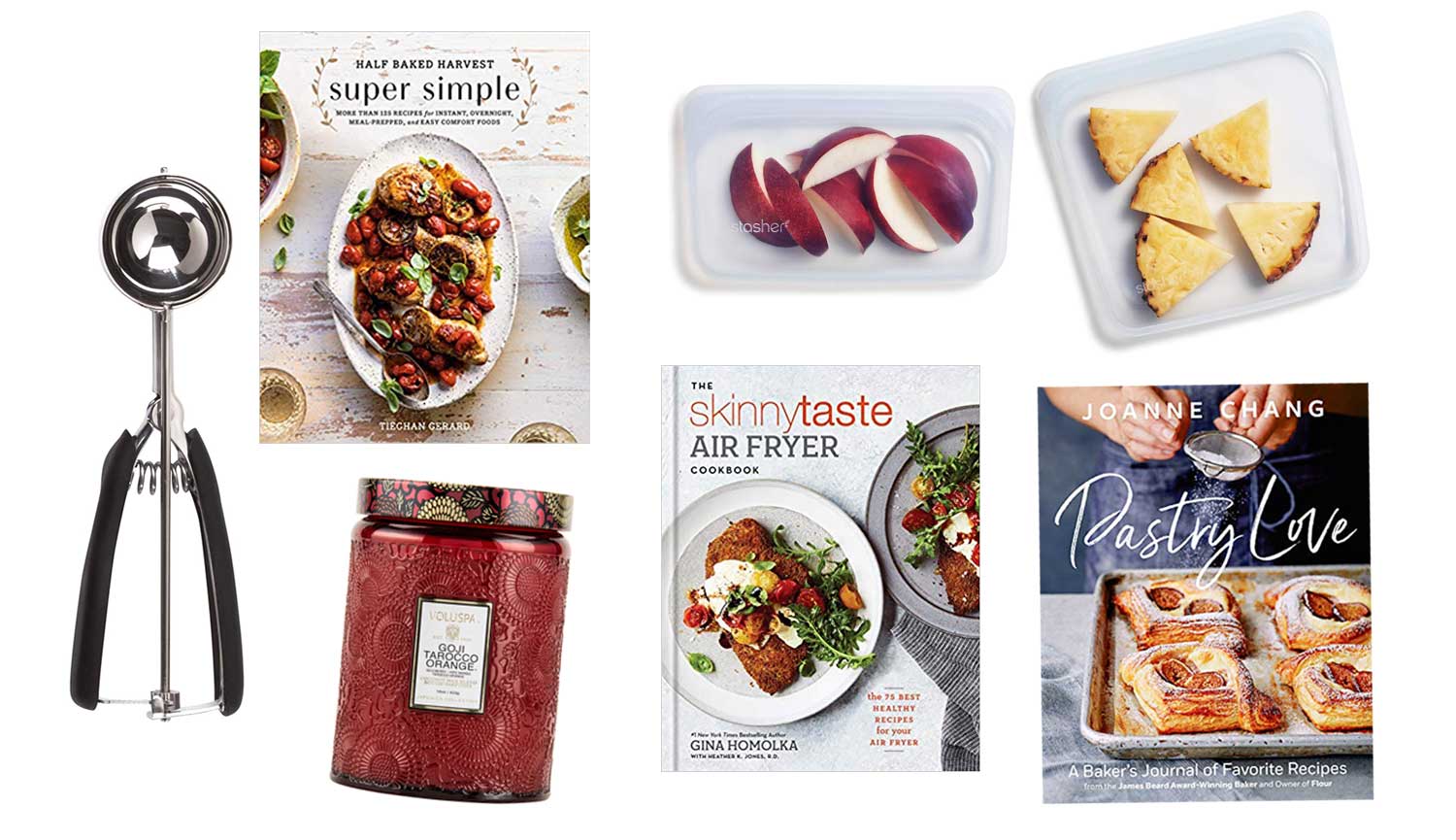 Cookbooks
Pastry Love by Joanne Chef was released earlier this fall. It is a must have for those who love to bake! Whether you're a beginning or an experienced baker, this cookbook is a great resource to keep in the kitchen!
The perfect gift for air fryer newbies! The Skinnytaste Air Fryer Cookbook comes with 75 healthy recipes to easily make in the air fryer. It includes a good mix of appetizers, entrees, and even dessert!
Half Baked Harvest Super Simple
Let's face it. Cooking is hard work. From prepping to standing over the stove to cleaning afterwards… it can be tiring. Here's a cookbook that makes meals SUPER SIMPLE! I love Super Simple because it contains over 100 easy recipes for instant, overnight, or slow-cooked meals!
Stocking Stuffers
Using a cookie scoop ensures even sized cookies! The medium sized cookie scoop is the most versatile. It's a #40 scoop that holds 1 1/2 tablespoons.
These recipes used the medium cookie scoop: matcha sugar cookies, chocolate dipped peanut butter crinkle cookies.
Join the plastic free movement! I've significantly reduced my use of single-use ziptop plastic bags thanks to these Stasher silicone food bags! They come in a variety of sizes, from half gallon to mini snack pockets.
All the cooking and baking of the holiday season is bound to create a mixture of strange smells in the house. Refresh the scent in your home with candles! This goji tarocco orange is my favorite scent. I purchase it often for myself as well as gifts for others!
Here are the gift guides from previous years: