Turn your favorite smoothies into a frozen treat! These smoothie popsicles are a great on the go treat any time of day including breakfast!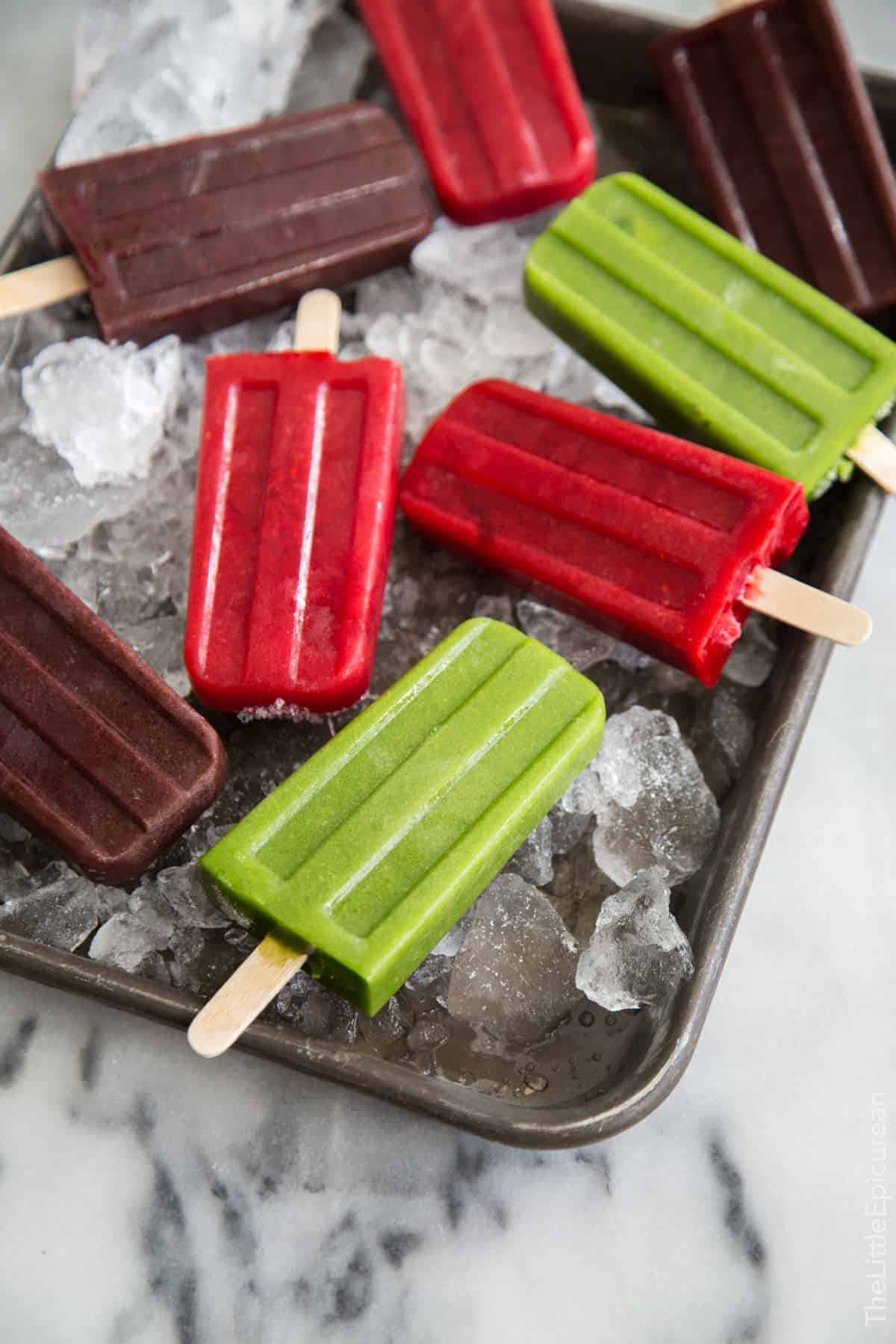 Fruit smoothies are a staple in my kitchen. We enjoy them regularly.
Need proof? Have a look at these fruit and veggies smoothies post. It details a week's worth of different smoothies!
The best thing about smoothies? You can easily tailor the mixture of fruits and vegetables to your specific liking!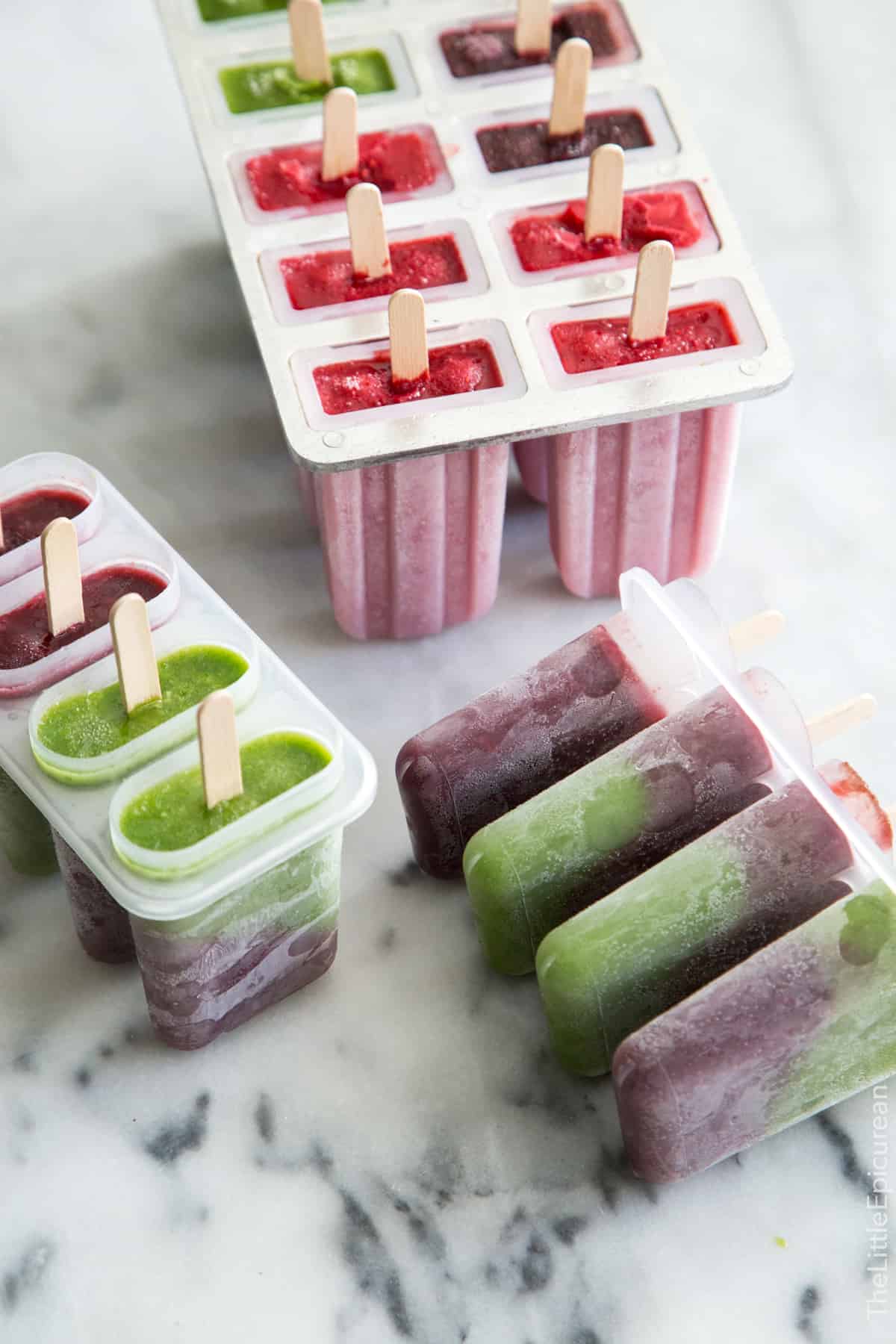 Fruit Popsicles
What happens when you make too much smoothie and can't finish what's in the blender?
Use those leftovers to make popsicles, of course!
I'm not one to waste food. There is usually another way to prolong its life.
We freeze cookie dough to have cookies ready anytime, extra coffee can be frozen into ice cubes, and leftover cake can be frozen for later as well. Why not freeze fruit smoothies?!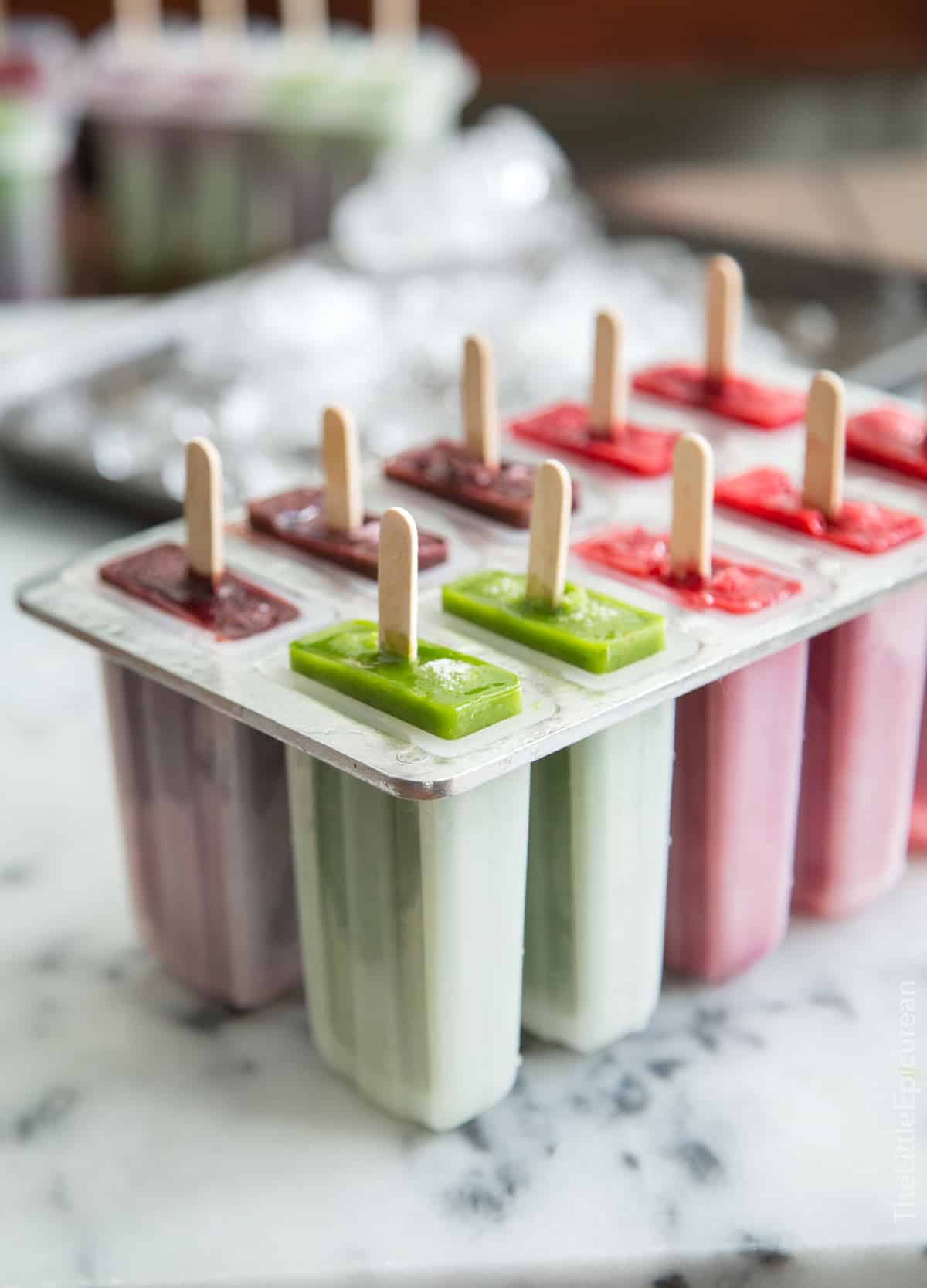 How to Make Fruit Smoothie Popsicles
Place all the ingredients in a blender.
Process until smooth.
Pour blended liquid into popsicle molds (or desired containers).
Insert popsicle sticks into molds.
Freeze for at least 4 hours until popsicles are firm.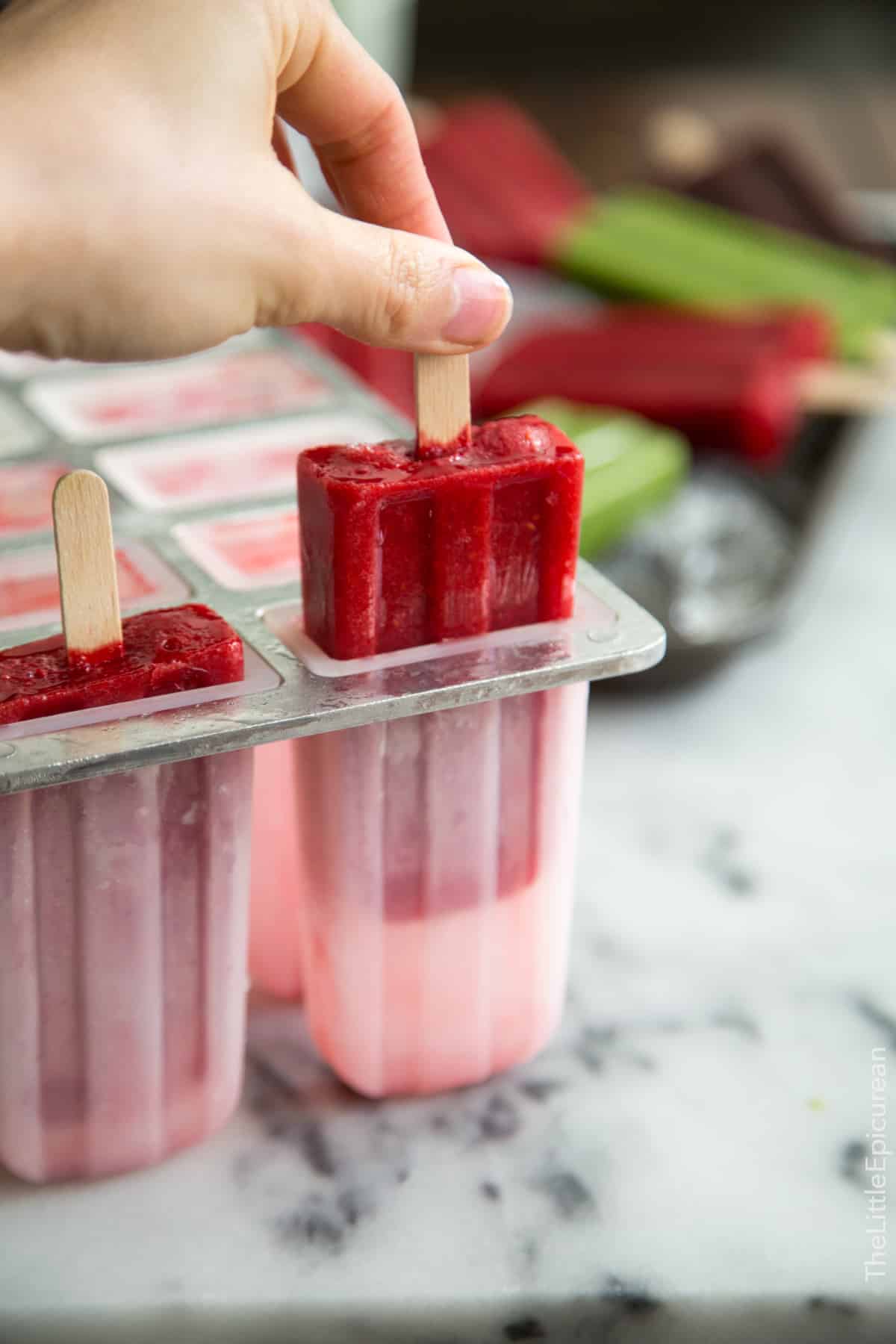 Recommended Popsicle Molds
I highly recommend this popsicle mold. (It's the one photographed in this blog post). It is very easy to fill and breeze to clean.
These stainless steel molds are also great. However, you need to purchase two sets to make a dozen popsicles.
For a super versatile mold, I recommend these flexible silicone ice cream bar molds. I use this mold for these ruby chocolate strawberry swirl ice cream bars and these raspberry mango coconut pops.
You may also use items you already have at home like ice cube trays, small paper cups (like Dixie cups), or recycle used yogurt cups!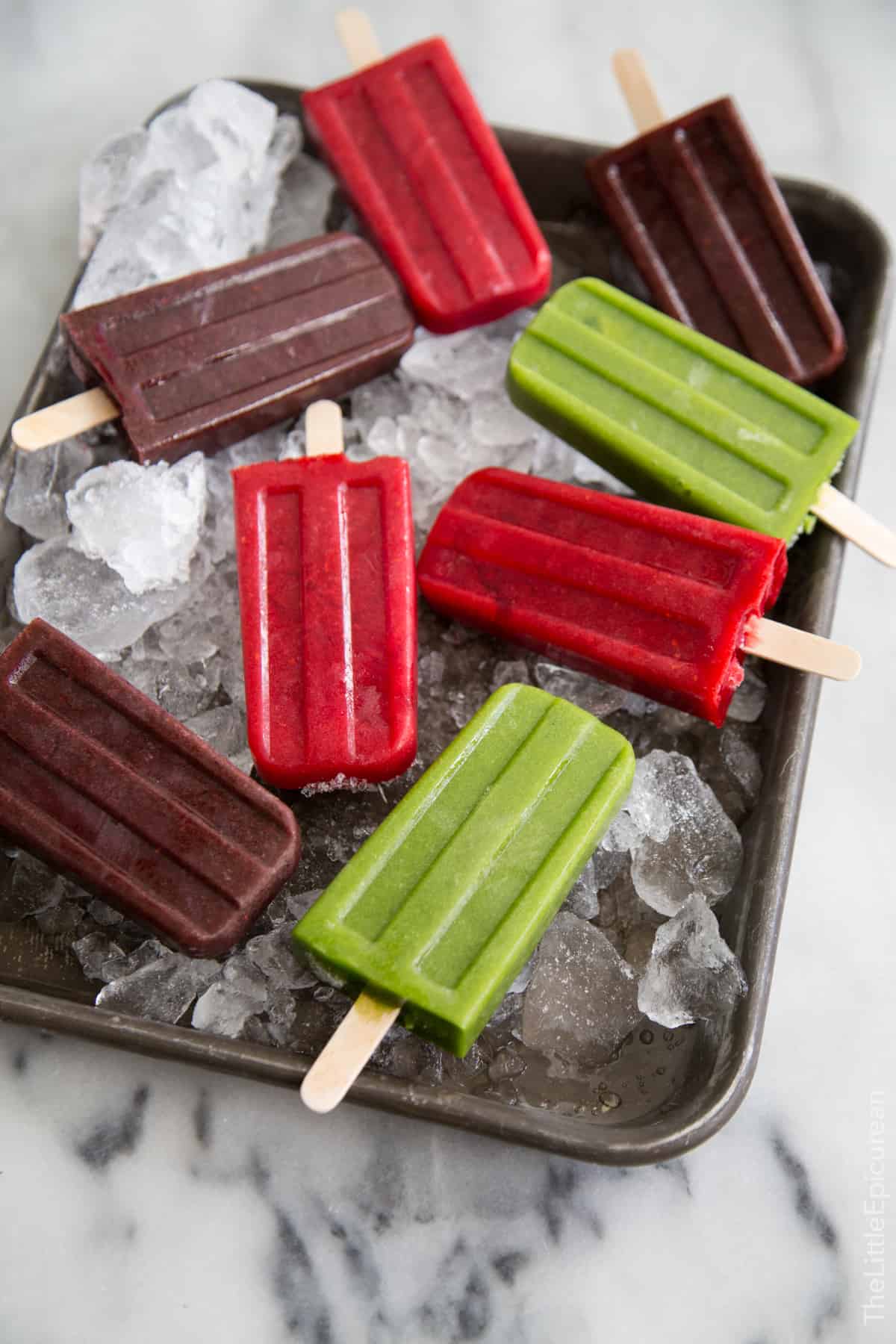 Easy Healthy Summer Dessert
Smoothie popsicles are probably the healthiest popsicles out there, especially the green ones!
The green popsicles here are made with baby spinach, baby kale, banana, and mango. 
These summer desserts have no added sugar. All the sweetness comes from the fruit.
For added protein, you can add a few tablespoons of Greek yogurt.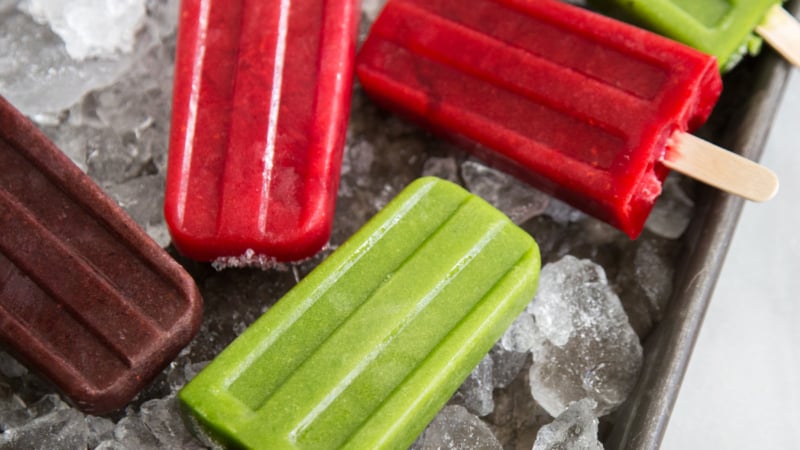 Smoothie Popsicles
Turn your favorite smoothies into a frozen treat! These smoothie popsicles are great for on the go breakfast or snack!
Ingredients
Green Smoothie:
½

medium banana

1

cup

mango chunks, frozen

½

cup

coconut water

½

cup

apple juice, or fresh apple cider

2

handfuls fresh baby kale leaves

1

handful fresh baby spinach leaves
Raspberry Strawberry Smoothie:
1

cup

apple juice, or fresh apple cider

¼

cup

coconut water

1

cup

raspberries, frozen

½

cup

strawberries, frozen
Purple Mixed Berry Smoothie:
1

cup

coconut water

¼

cup

pomegranate juice

½

cup

blueberries, frozen

½

cup

blackberries, frozen

½

cup

raspberries, frozen
Instructions
Place ingredients in a blender and process until smooth. Pour smoothie into popsicle mold, cover mold, and insert wooden popsicle sticks in each cavity. Freeze for at least 4 hours until solid.All images and text © The Little Epicurean