Skeptical about green smoothie? Miss Green Smoothie is the perfect gateway smoothie to get you excited about fruit and veggie smoothies!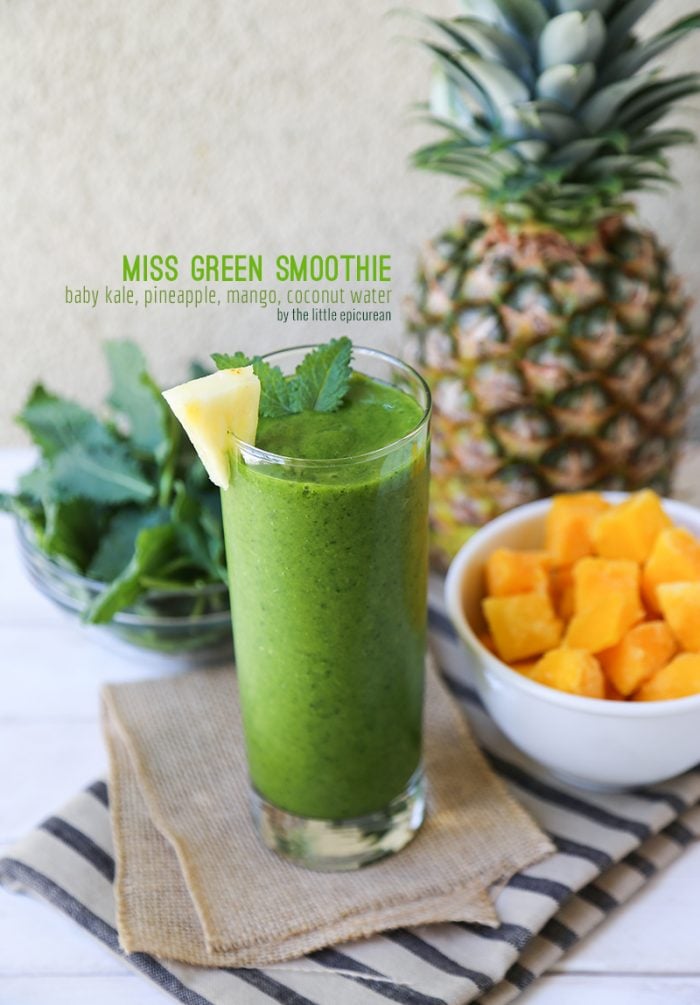 When juicing and fruit-veggie smoothies became all the rage, I was skeptical about green smoothies.
While I love spinach, kale, broccoli, Swiss chard, and every other green vegetable you put on my plate, I wasn't sure about drinking it.
Maybe it's because I believe foods that should be consumed via straw are limited to milkshakes, blended coffee drinks, cocktails, Diet Coke, and iced tea. By no means and no stretch of logic should vegetables be included in that list.
Flash forward to the present day and I have to revoke that previous statement. Green smoothies definitely need to be added to the list.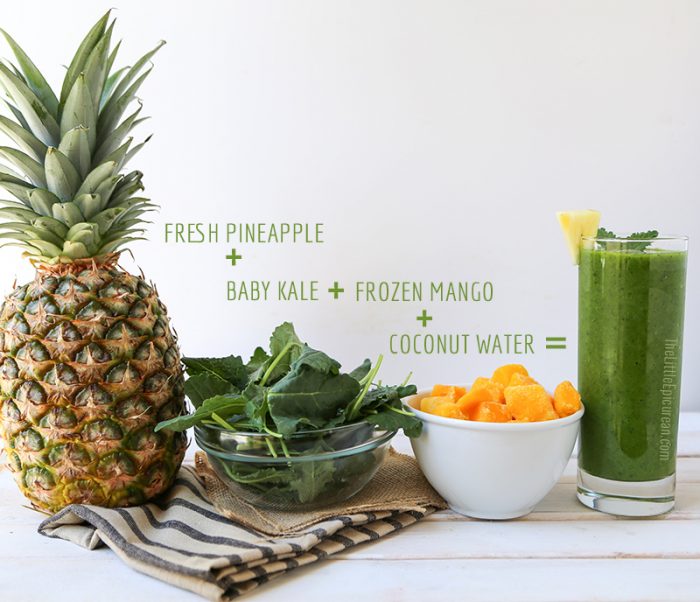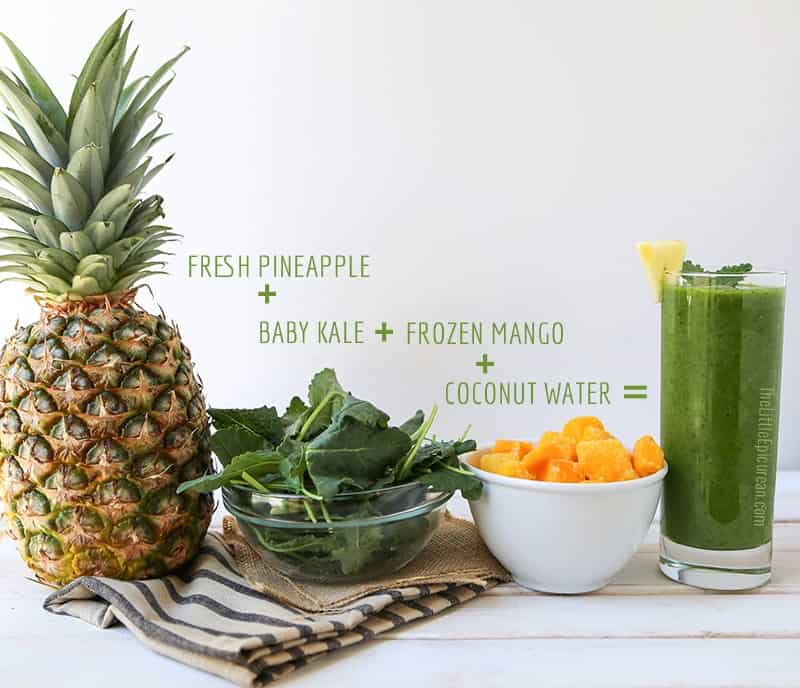 Kale Smoothie Recipe
Most mornings when all I want to do is crawl back into bed, a glass of this smoothie wakes me up faster than a large black coffee. The coconut water is so hydrating, the sweetness of the mango and pineapple brings me back to life, and the baby kale fuels my body with much needed nutrients.
Think you love kale? You probably haven't met baby kale. I used to only find baby kale at local farmers' market once in a blue moon. Thanks to Organic Girl's baby kale, I can have it all the time!
Not only it is cuter than original kale, but baby kale doesn't have that bothersome thick stem. There isn't any cutting involved and I love that Organic Girl's produce is triple washed. No worries if you can't find it, original kale is totally fine.
Instead of adding ice (which eventually dilutes the drinks thereby making it kinda gross), I prefer to use frozen fruits to chill down my drinks. I like to buy frozen fruits (or freeze ones that I have an abundance of). Plus with frozen fruits, you can enjoy your favorite fruits anytime regardless of the season.
Because the mangos and pineapples were sweet enough, no need to add any sugar. However, if its not to your liking, go ahead and add a dash of sugar, simple syrup, agave, honey, etc.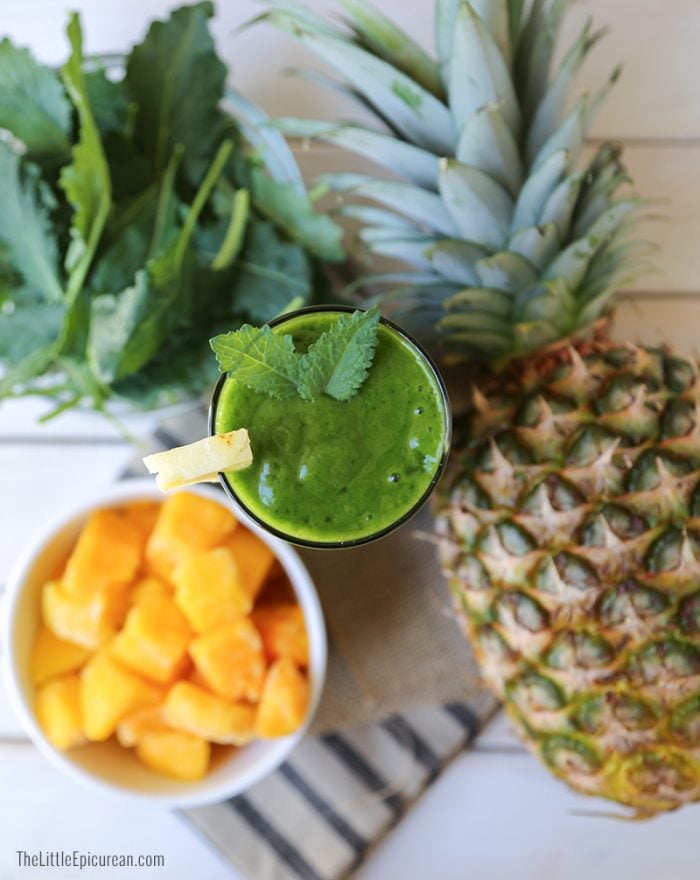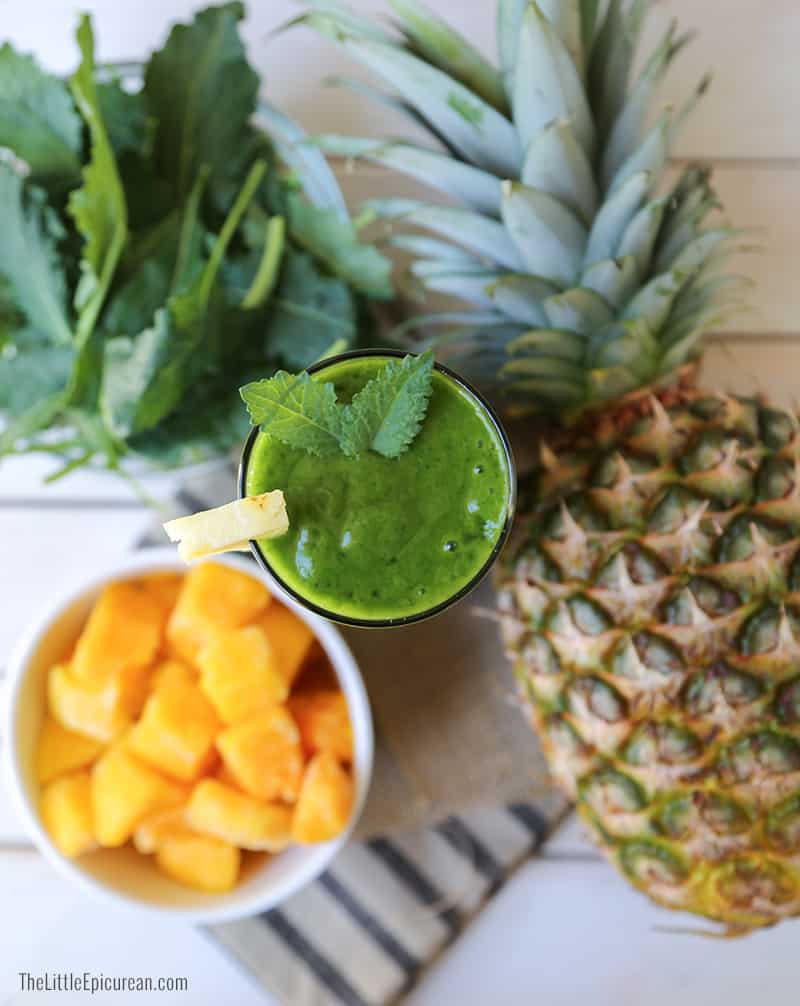 If you happen to be wondering about the name of this fabulous smoothie…I call it the Miss Green after my favorite pizza from Tomato Pie. Although, my affinity for Tomato Pie's Miss Green should be and will be shared in a more appropriate post (read: when I try to recreate that pizza).
Are you convinced that green smoothies are the way to go? Try this Happy Green Monster I whipped up last fall. It's made with kale, spinach, pear, lime, coconut water and coconut water. While I think its the perfect autumn drink, it tastes great no matter what month it is.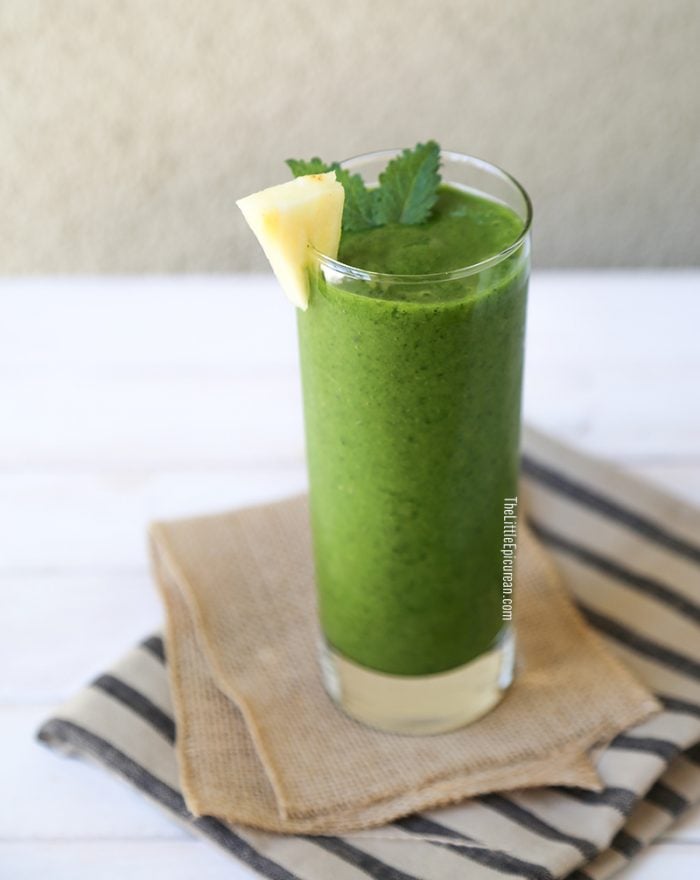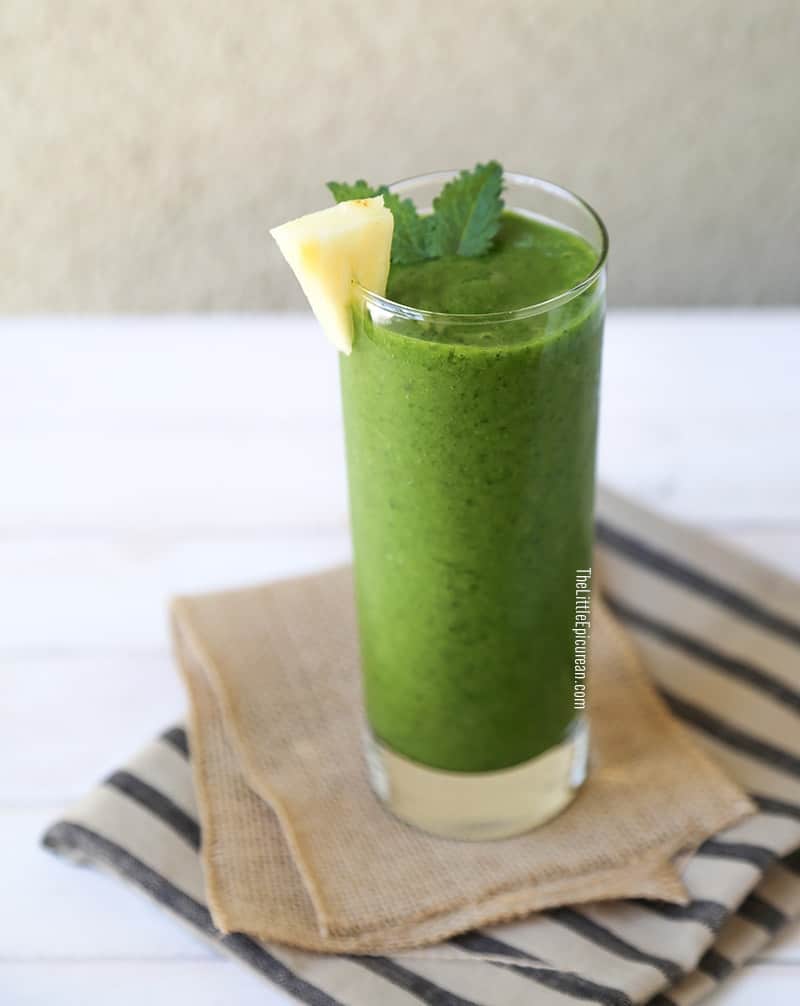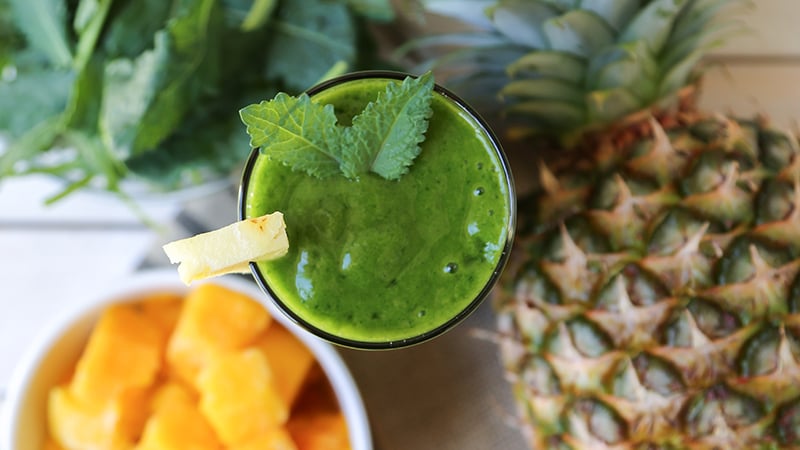 Miss Green Smoothie
This tropical tasting smoothie is made with kale, pineapple, mango, and coconut water.
Ingredients
10

oz

coconut water

3

handfuls baby kale

½

cup

frozen mango chunks

½

cup

pineapple chunks
Instructions
Pour coconut water into blender. Add baby kale, mango, and pineapple. Cover blender with lid and blend until smooth.

Pour into two glasses and serve immediately. Otherwise, place in the refrigerator until ready to enjoy.