Sparkling limoncello vodka is a quick and easy cocktail that is light and refreshing. Perfect for kicking off a relaxing evening.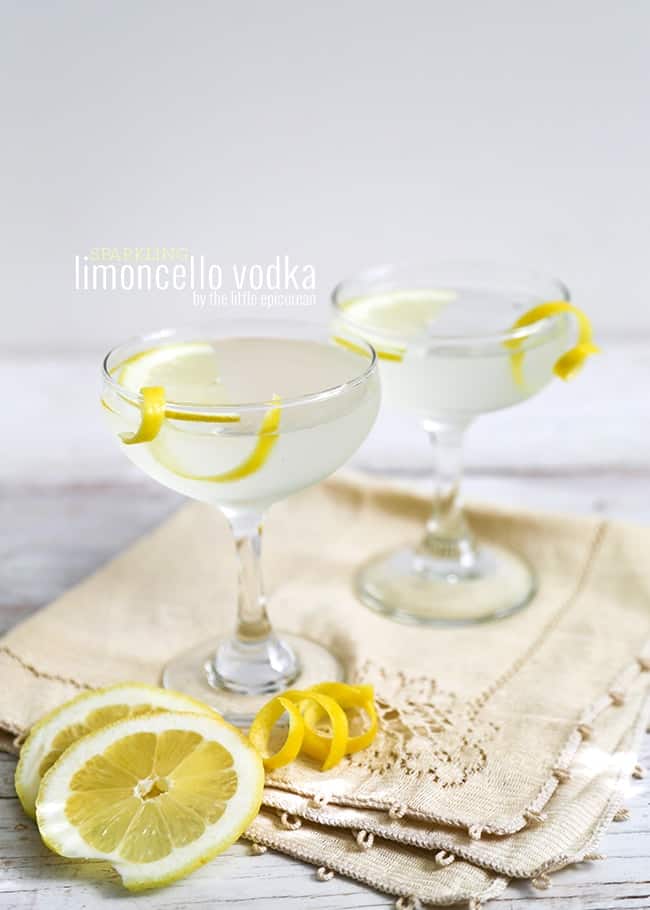 For cocktails, I'm all about simplicity. This refreshing, tart and bright lemon beverage is exactly the drink you need in hand come summertime.
Two summers ago, I had the opportunity to visit the Amalfi Coast with Alex. We started in Pompei and made our way around the area making stops at Sorrento and Positano.
We still smile and laugh whenever anyone mentions "Amalfi Coast" because our tour guide of that area was hilarious.
She would say the funniest things and always end every single sentence with "Amalfi Coast." I guess just in case anyone forgot where we were.
Real Authentic Limoncello
During that trip I got to taste real authentic limoncello. Authentic limoncello is made using Sorrento lemons (also called sfusto lemons).
While you can easily make homemade limoncello, I love the traditional limoncello straight from the source.
There is something special about drinking liquor made in Italy; it makes me feel like I'm on vacation in the Mediterranean.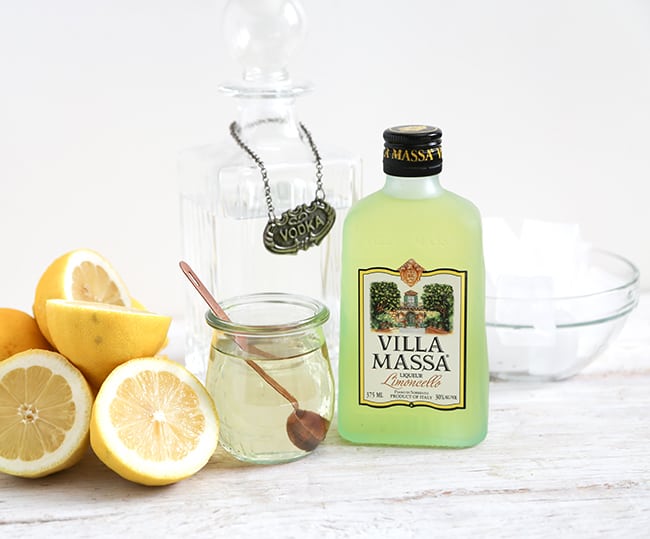 Sparkling Limoncello Vodka Cocktail
There are all sorts of varieties and brands of limoncello available worldwide. Some are sweeter, some more potent, and others more tart.
I'm really liking this Villa Massa Limoncello. It's just the right combination of sweet and tart. It's very smooth and easy to drink on it's own- just the way I was served limoncello in Italy.
How to store limoncello?
I like to keep my limoncello stored in the fridge, as it best served chilled. It's is great for sipping on its own, or you can mix it into a fancy drink.
Other uses for this liqueur:
Limoncello integrates well into a number of desserts and cocktails. It's lovely whipped into a lemon curd tart and my favorite- mixed with vodka and a little bubbles.
For this cocktail recipe, I simply combined limoncello with vodka, club soda, a little lemon juice and a splash of simple syrup.
If you want to make it a bit more sophisticated, substitute sparkling wine (like Prosecco or Cava) for club soda.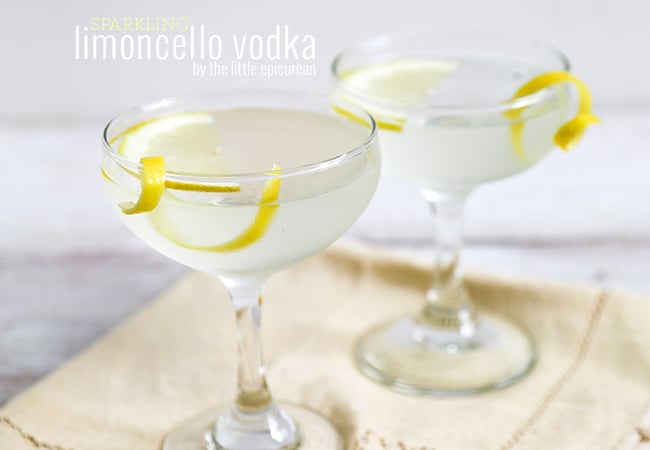 Sparkling Limoncello Vodka
Sparkling limoncello vodka is a quick and easy cocktail that is light and refreshing. Perfect for kicking off a relaxing evening.
Servings:
1
(multiply as needed)
Ingredients
1

oz

limoncello,

chilled

1

oz

vodka

4

oz

club soda,

chilled

1 ½

teaspoon

simple syrup

splash of fresh squeezed lemon juice

ice,

as needed

lemon peel,

to garnish
Instructions
In a cocktail shaker combine limoncello, vodka, club soda, simple syrup and lemon juice.  Fill ⅔ full with ice.  Stir for 10-15 seconds to chill drink.  Strain ice and serve cocktail with lemon peel as garnish.
Notes
To make simple syrup: bring equal parts water and granulated sugar to a boil. Cool to room temperature. Keeps in fridge in an airtight container for up to a month.
I find it best to chill all the ingredients before serving.  That way, you don't have to use ice to cool it down.
* The lovely folks at Villa Massa sent me a bottle to sample. All opinions are my own.