Warm milk punch (spiced milk with whiskey) with a dollop of sweetened whipped cream is the perfect hot chocolate alternative to chocolate haters.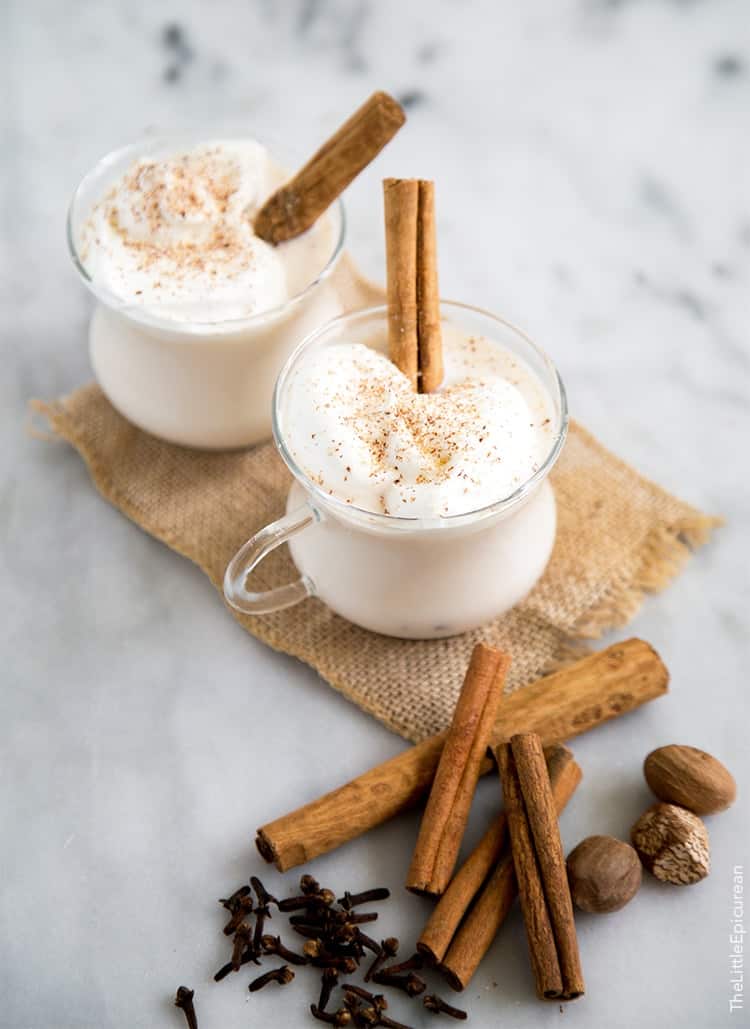 Can we talk? I have something that I've been thinking about for quite some time. Before we get all serious, let me pour you a mug of milk punch. (Deeeeelicious, huh?)
How many of you like eggnog? I'm talking about the real deal traditional eggnog made with milk, heavy cream, sugar, egg yolks, and plenty of booze.
I have confession. Eggnog has always scared me (any many of my family members). I just can't wrap my head around drinking custard.
In all honestly, I prefer my custard served in ice cream form or better yet, as an egg pie!
Here's a lighter, more friendly version of eggnog. I introduce you to milk punch!
Milk Punch (Spiced Milk with Whiskey)
Enough about eggnog. Let's get back to the milk punch, aka "spiced milk." Would you like a refill?
Spiced milk is cozy, comforting and perfect for autumn/winter nights. My spiced milk includes a combination of cinnamon, nutmeg, and cloves. To me, those three spices are the trifecta of winter flavors.
As if spiced milk wasn't good enough on its own, we're going to make it even better with a splash of whiskey! Bourbon, rum, or brandy also works. You can drink this punch warm or chilled, any way you like it.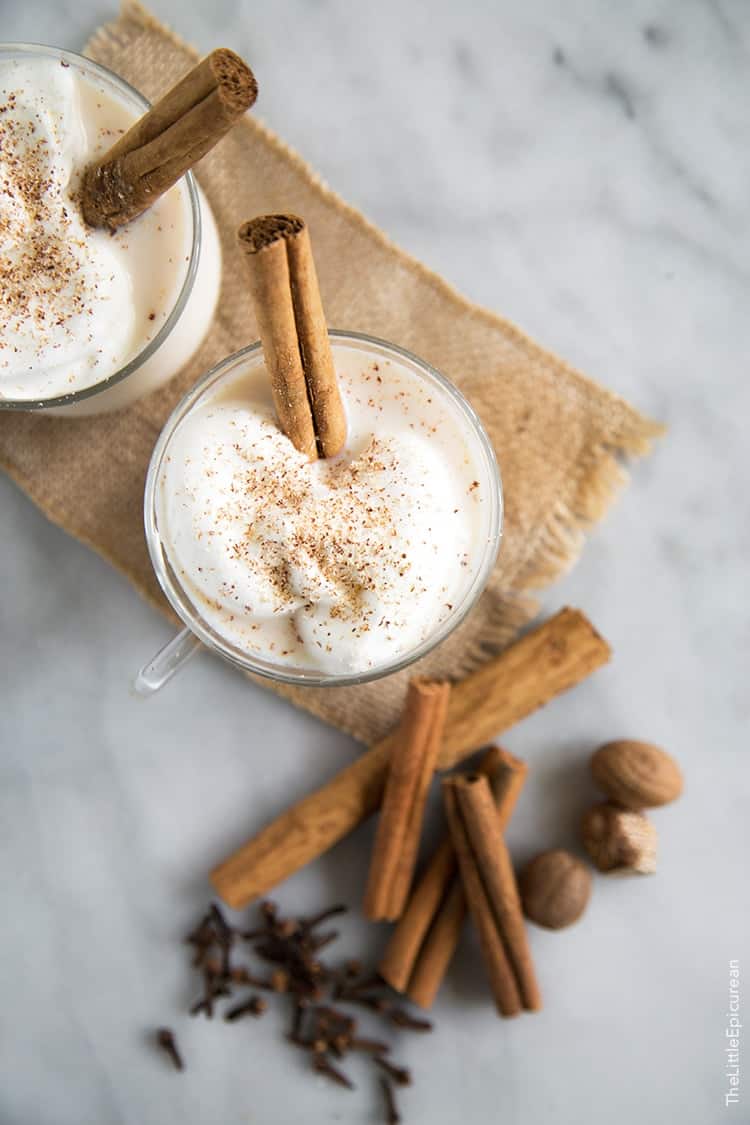 Warm milk punch with a dollop of sweetened whipped cream is the perfect hot chocolate alternative to chocolate haters.
Yes, chocolate haters exist. And if I come across one, I need to make sure that I can make a warm beverage that they'll enjoy.
Wishing you happy holidays filled with good food, much cheer, and bounds of love and merriment!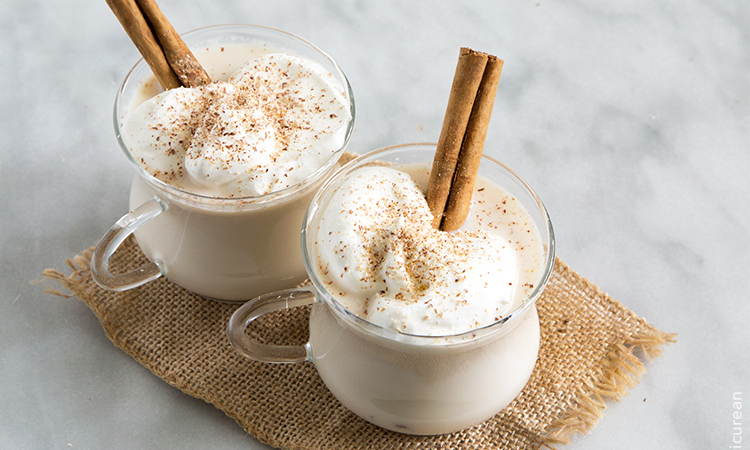 Milk Punch
Spiced milk with whiskey and a dollop of sweetened whipped cream. It's your boozy alternative to hot chocolate this holiday season. Grab a cup and drink up!Yield: makes four 1/2 cup servings
Ingredients
per serving:
1/4

cup

spiced milk

1 1/2

oz

bourbon or whiskey of hoice

sweetened whipped cream
Spiced Milk:
2

cups

whole milk

2

Tablespoon

light brown sugar, packed

2

cinnamon sticks

12

cloves

1/4

teaspoon

freshly grated nutmeg
Sweetened Whipped Cream:
1

cup

heavy cream, chilled

1

Tablespoon

powdered sugar
Instructions
Warm up spiced milk. Combine spiced milk and bourbon. Top with whipped cream. Garnish with additional grated nutmeg. Serve warm.
Spiced Milk:
In medium sauce pot, combine milk, brown sugar, cinnamon, cloves, and nutmeg. Bring to a boil. Remove from heat. Cover with lid and allow spices to steep for 20 minutes. Strain spices.

Sweetened Whipped Cream:
Using a whisk or a handheld mixer, whip chilled cream and powdered sugar to medium peaks. Keep covered and chill in the fridge until ready to use.

Looking for more boozy holiday drinks? Here are some favorites: