It's summer. It's hot. People want popsicles. People want alcohol. Give the people what they want with these boozy pops. I'm sharing three boozy pops this week- beginning with these cantaloupe rum pops!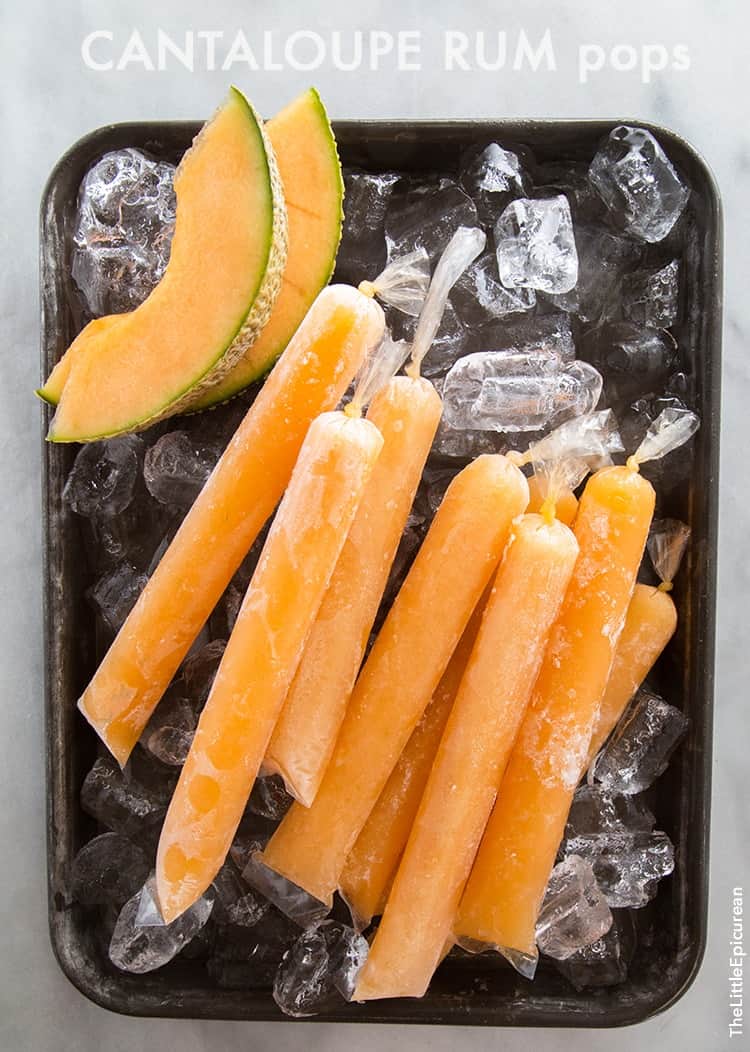 After purchasing more cantaloupe than I could possibly snack on, I figured I'd make my usual cantaloupe agua fresca. As I was chopping up the fruit, the dogs were going crazy barking at the door because a package was just delivered.
One dog barking is fine. Two dogs barking can get really, really annoying. At that moment, I needed a drink. I looked over at the bottle of rum on our bar cart and then these cantaloupe rum pops were created.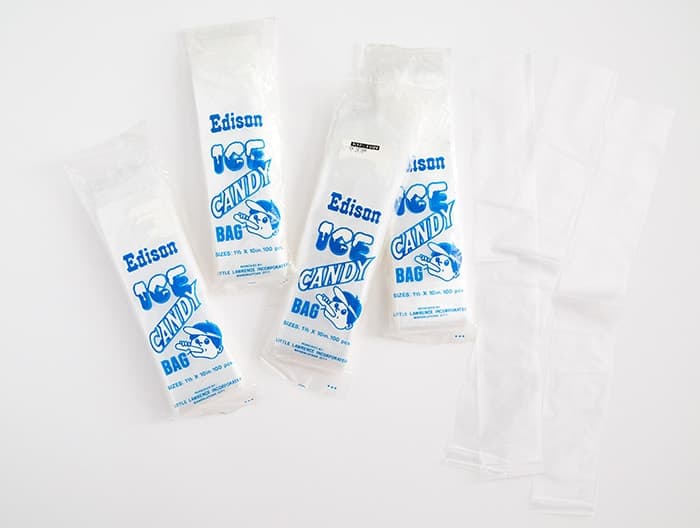 I have been wanting to make boozy pops for the longest time. Using a regular popsicle mold can be tricky depending on the amount and strength of alcohol in the mixture. Super boozy pops won't freeze as solid and may be very difficult to remove from the mold. Best solution- these little ice bags.
My mom bought a couple hundred of these little ice bags from the Philippines during her last trip. They were super cheap! 100 mini ice bag sleeves for 11 cents! Crazy, right?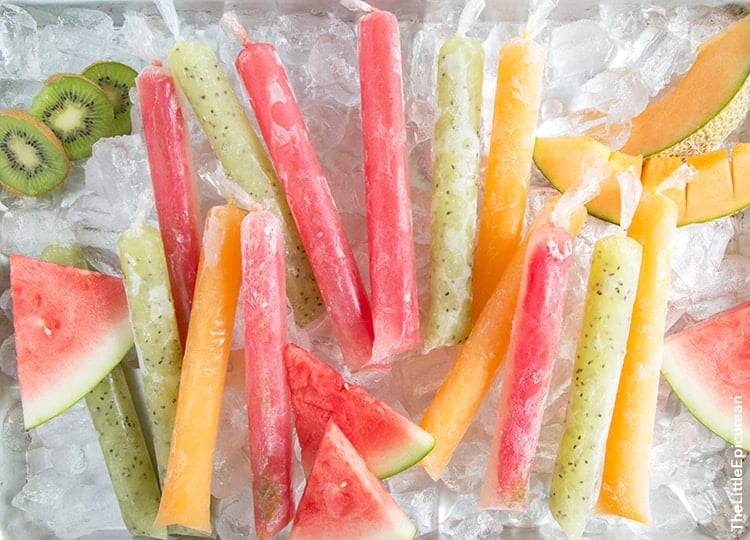 Unfortunately, that's not the case in California. They may be a little difficult to find in stores and they're pretty expensive online. They are a variety of choices on Amazon. Some require you to tie the end of the bag like this, while others have a zip-top.
Interested in other boozy pop flavors?
Cantaloupe Rum Pops
Ingredients
4 1/2

cups

sliced cantaloupe

5

Tablespoons

freshly squeezed lime juice

finely grated zest of 1 lime

1/4

cup

+ 1 Tablespoon granulated sugar

3/4

cup

light rum (silver rum)
Instructions
Place sliced cantaloupe and lime juice in a blender. Pulse until smooth. Transfer to a large bowl and add lime zest, sugar, and light rum. Stir to combine. Let sit until sugar dissolves.
Recipe Notes
It is best to freeze these in ice pop bags rather than popsicles molds because alcohol does not completely freeze. The amount of alcohol in these ice pops results in a slightly slushy pop. 
All images and text © The Little Epicurean
Note: These were inspired by the boozy pops featured in Sweet Paul magazine last summer!