Summer is the season for fruity boozy frozen treats like these kiwi coconut vodka pops!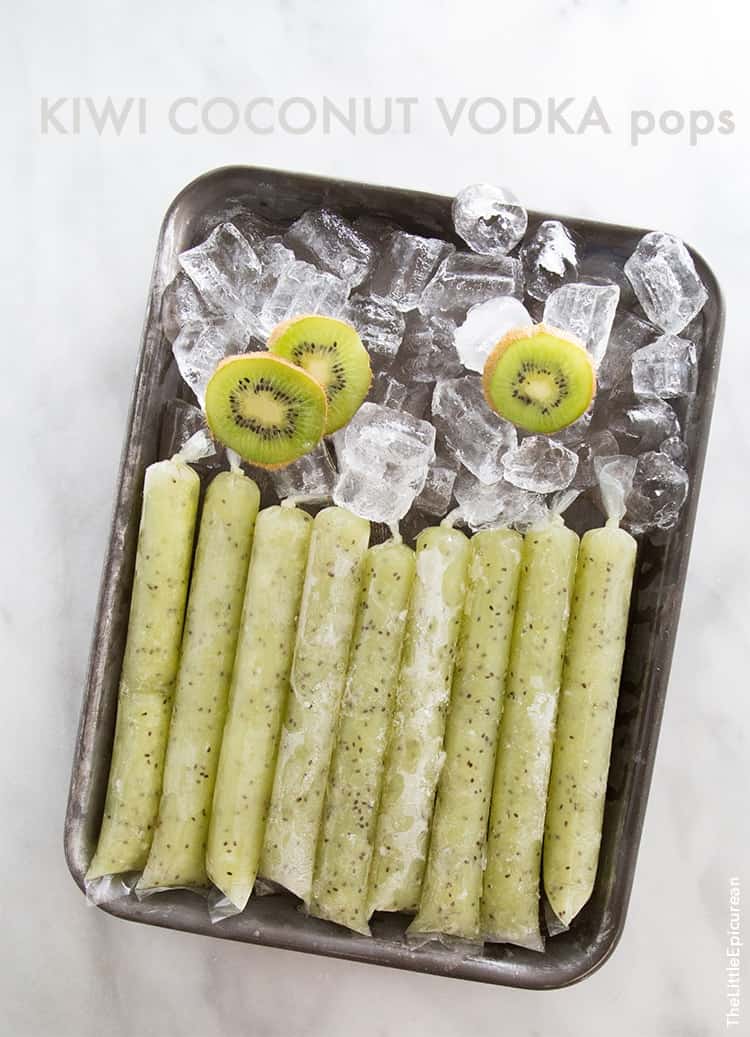 I can't believe summer is coming to an end. Netflix already has a bunch of holiday videos for streaming. I was tempted to watch The Nightmare Before Christmas. I feel like I'm being ushered out of this warm, sunny, and carefree season way too quickly.
As least in a place like Southern California, the temperature doesn't really change much from summer to autumn. I can pretend it's summer all year long with a kiwi coconut vodka pop in hand.
Did you know kiwifruits are native to China? Me neither. Interesting tidbit.
As a kid, I was very much intrigued by kiwis. Every other fruit required me to spit out the seeds: apples, watermelon, cherries, cantaloupe. But with kiwis I felt like I was breaking the rules eating hundreds of those mini tiny seeds.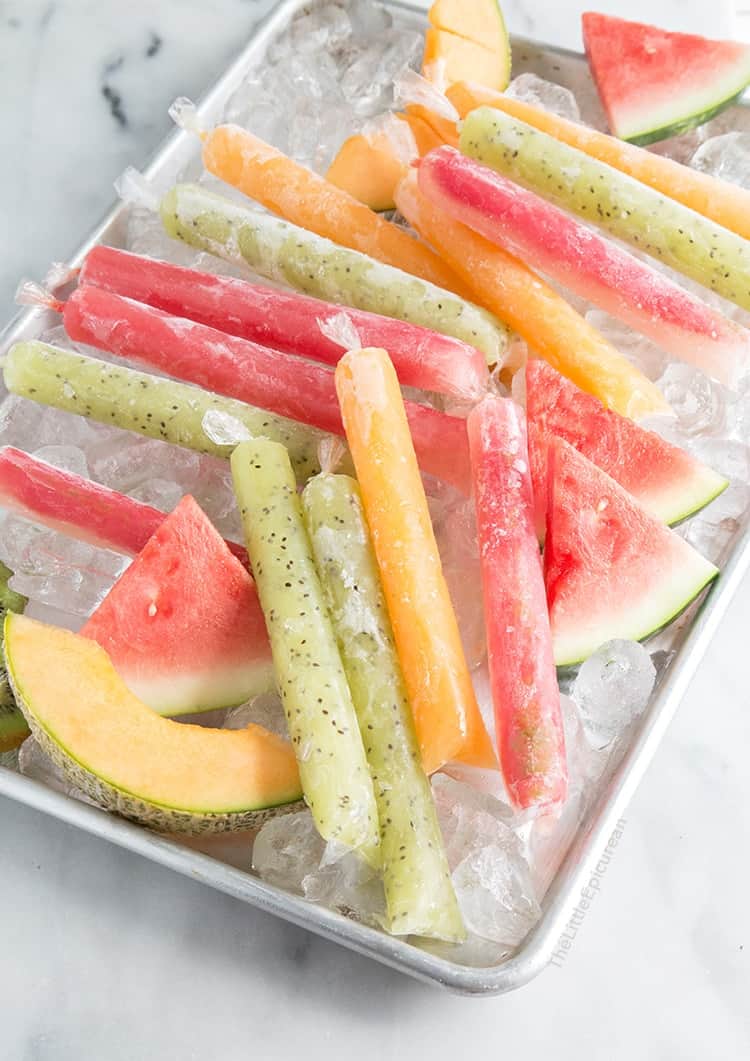 So back to these kiwi coconut vodka pops… they are everything you could want in a summer treat! They're creamy like a sorbet, very tropical in taste and smell thanks to coconut vodka, and a bit hydrating because of the coconut water.
More boozy pop recipes:
Now you can throw a fun summer boozy pops party with cantaloupe rum pops, watermelon tequila pops, and these kiwi coconut vodka pops.  And if  you require even more frozen cocktail inspired treats, have a look at my Pimm's popsicles, lava flow popsicles, and rum mango lassi popsicles!
Cheers and happy weekend, friends!
Kiwi Coconut Vodka Pops
Ingredients
7

kiwi, peeled and sliced

3

Tablespoons

agave syrup

1 1/2

cups

coconut water

3/4

cup

coconut flavored vodka
Instructions
Place kiwi, agave, and coconut water in a blender. Pulse until smooth. Add coconut vodka. Adjust sweetness according to taste.

Pour liquid into plastic ice pop bags. Seal and freeze for at least 6 hours until solid.**
Recipe Notes
I used Ciroc's coconut vodka. I've tried others, but this one is my personal fav!
It's best to freeze these in ice pop bags rather than popsicles molds because alcohol does not completely freeze. The amount of alcohol in these ice pops results in a slightly slushy pop. 
All images and text © The Little Epicurean