The refreshing elderflower gin cocktail gets a pop of color and flavor from the addition of blood orange juice.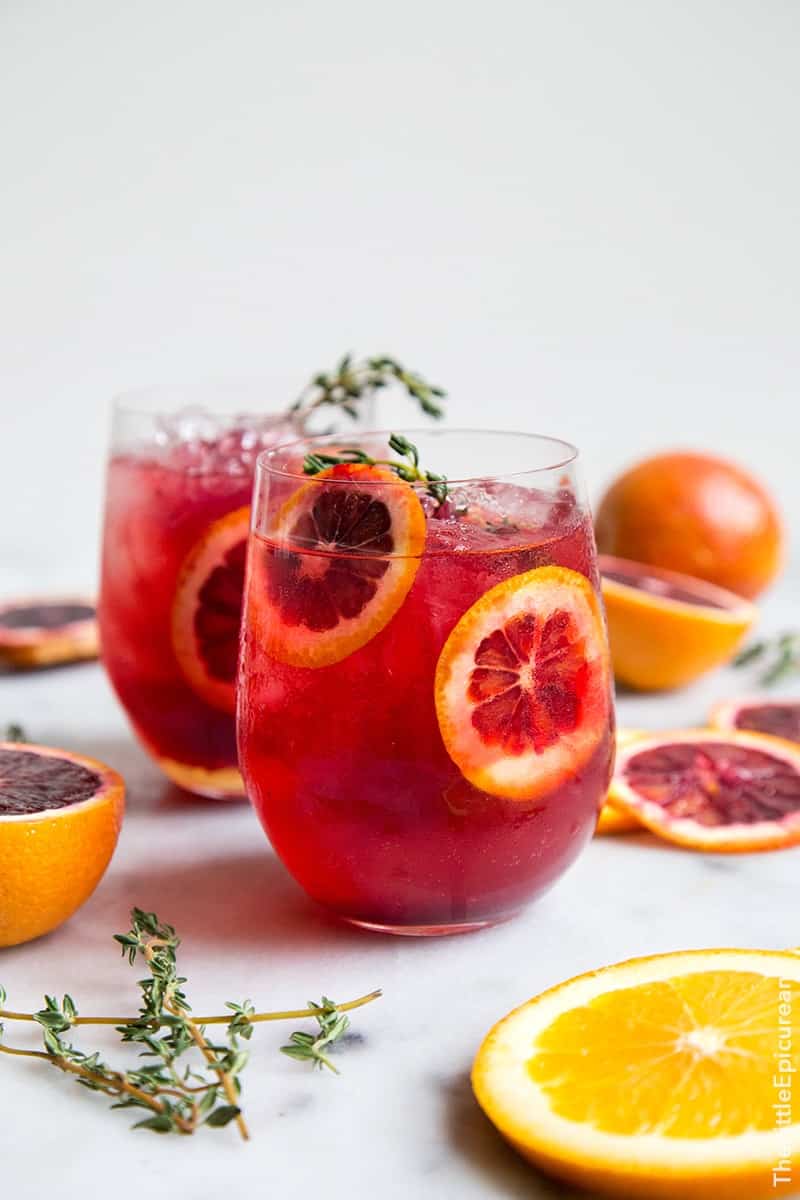 I can't get enough of the prettiness that is blood orange. Every year when they make their appearance, I load up on pounds and pounds of this beautiful and delicious fruit.
While there are numerous varieties, the moro blood orange is my favorite. It's the super rich crimson ones I used for this blood orange elderflower gin cocktail.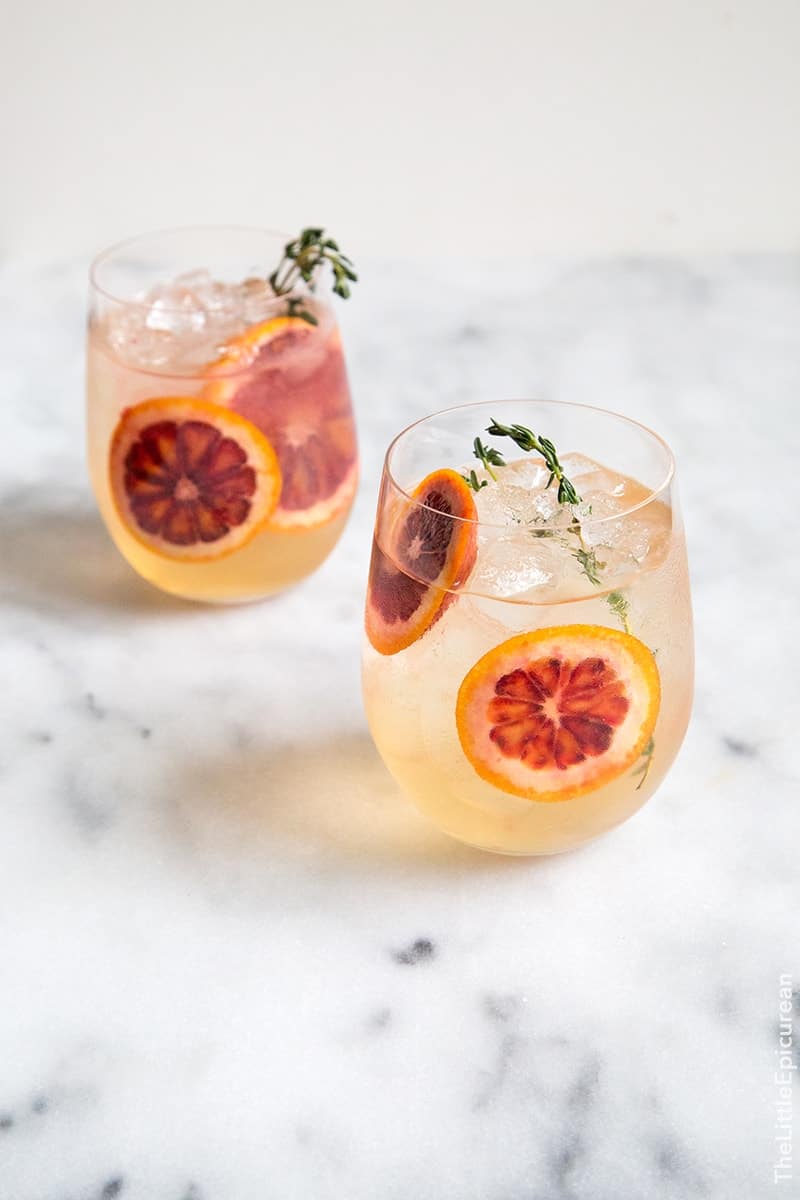 Blood Orange Elderflower Gin Cocktail
Without the blood orange juice, this cocktail looks so dainty and very spring-like.
It looks like the kind of cocktail served at a ladies brunch held in some well manicured garden. It tastes very clean and fresh, almost like a white sangria.
There's something so exciting about adding in the blood orange juice.
When is blood orange season?
In California, blood oranges are available from December through April/May. The exact range depends on the variety of blood orange.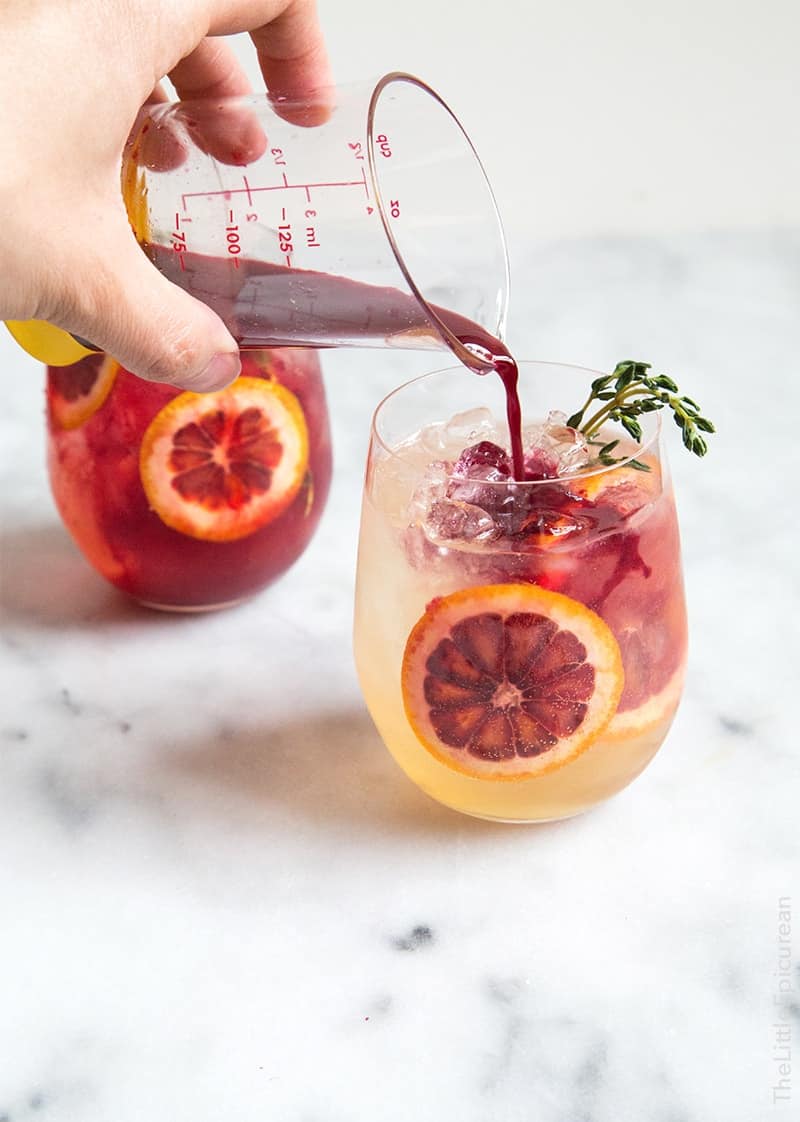 Once you pour in the juice, the cocktail comes to life. It becomes alive with vibrancy and allure. At first, this elderflower gin cocktail seems shy and simple, the girl next door vibe.
But once you add that pop of red, the rich color takes over the entire drink.
It becomes that strong kind of woman that walks into a room and commands the respect and attention of everyone in sight. I like the latter.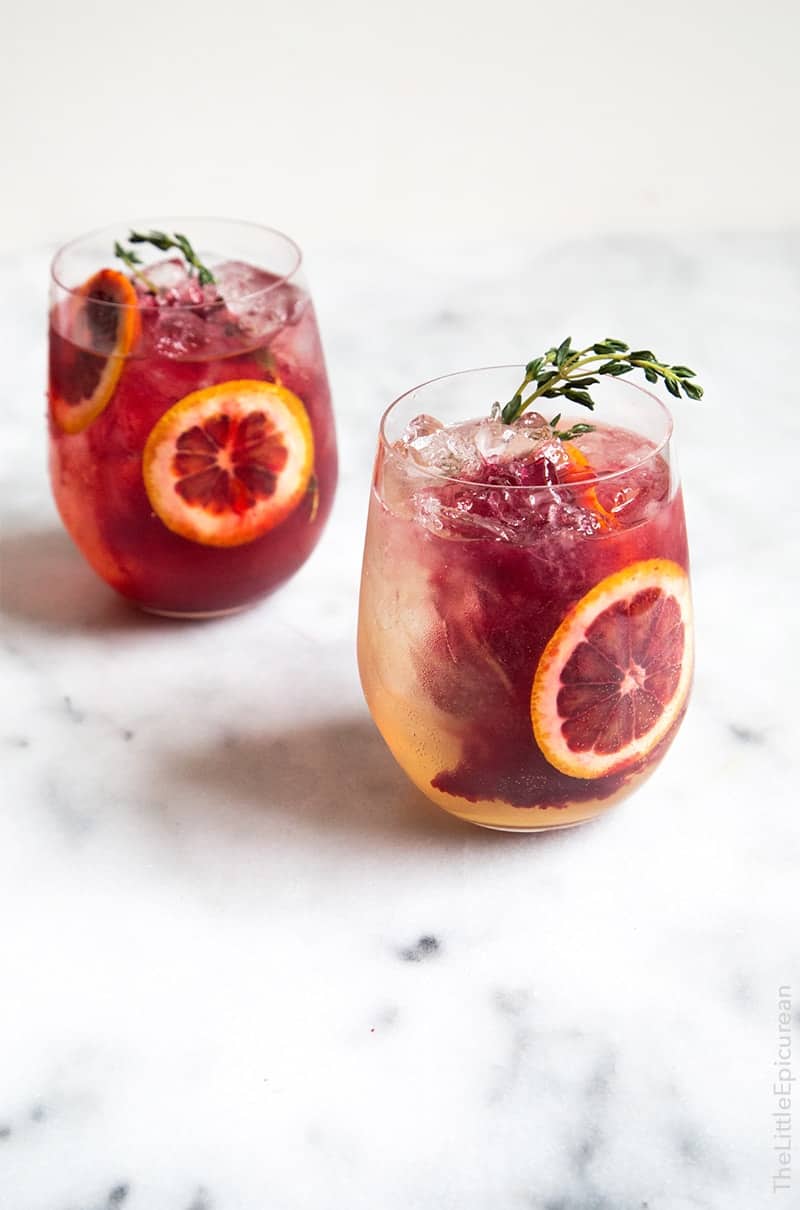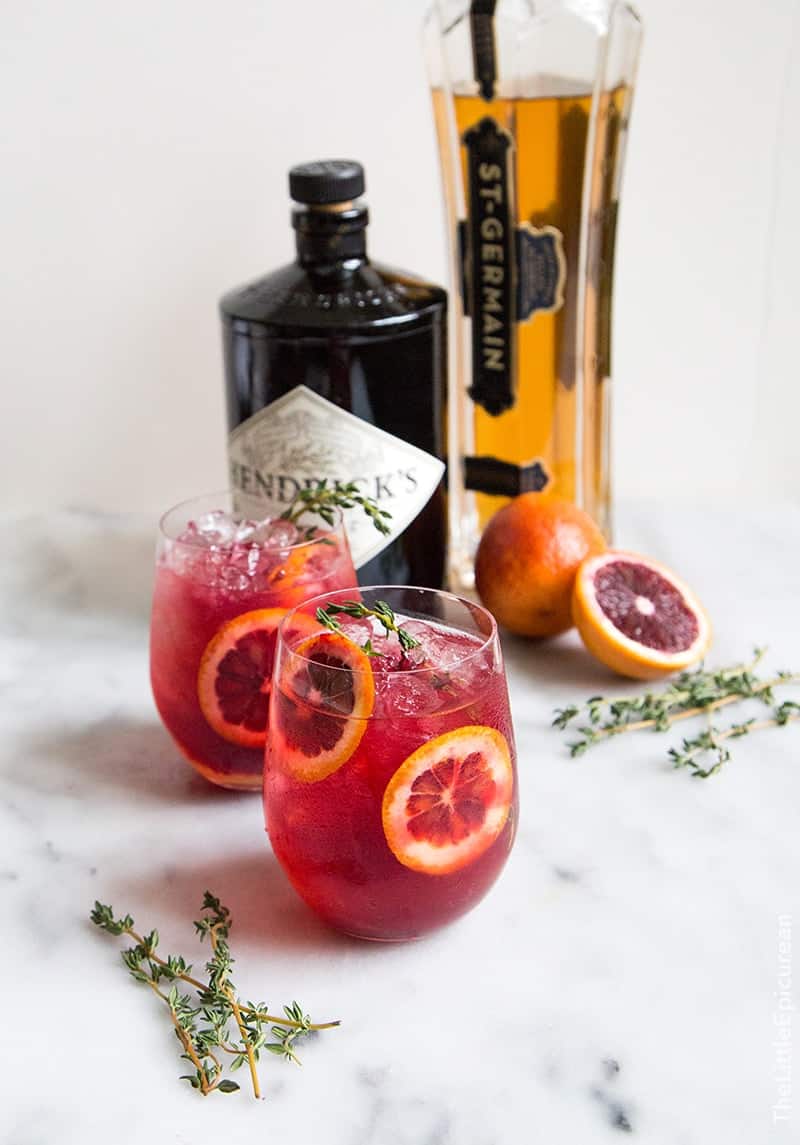 During college I was all about gin and tonic. I loved the light floral and crisp notes of gin.
Some ten years later, I've continue to love and appreciate the subtle intricacies of gin. And more importantly, I learned how well it plays with another favorite of mine, St. Germain.
What is St. Germain?
St. Germain is a French liqueur flavored with elderflower. IT IS DELICIOUS. And if I could, I would add of splash of it to everything.
(Yes, it's definitely going to be part of my signature cocktail for the wedding!)
It adds a sweet fruitiness that's difficult to explain. However, its taste can be best compared to lychee (which is why I add St. Germain in my lychee sangria.)
Cheers, friends!
Blood Orange Elderflower Gin Cocktail
Yield: makes 1 (multiply as needed)
Ingredients
1

oz

gin

3/4

oz

St. Germain (elderflower liqueur)

1/2

oz

lime juice

2 1/2

oz

ginger ale

1

oz

blood orange juice
Instructions
In a serving glass, combine gin, St. Germain, lime juice, and ginger ale. Top glass with ice. Slowly pour in blood orange juice. Garnish with blood orange slices and fresh lemon thyme sprigs, if desired. Serve immediately.