These cucumber gin and tonic floats are ice's worst enemy. Prevent your summer cocktails from getting diluted by using fruit sorbets.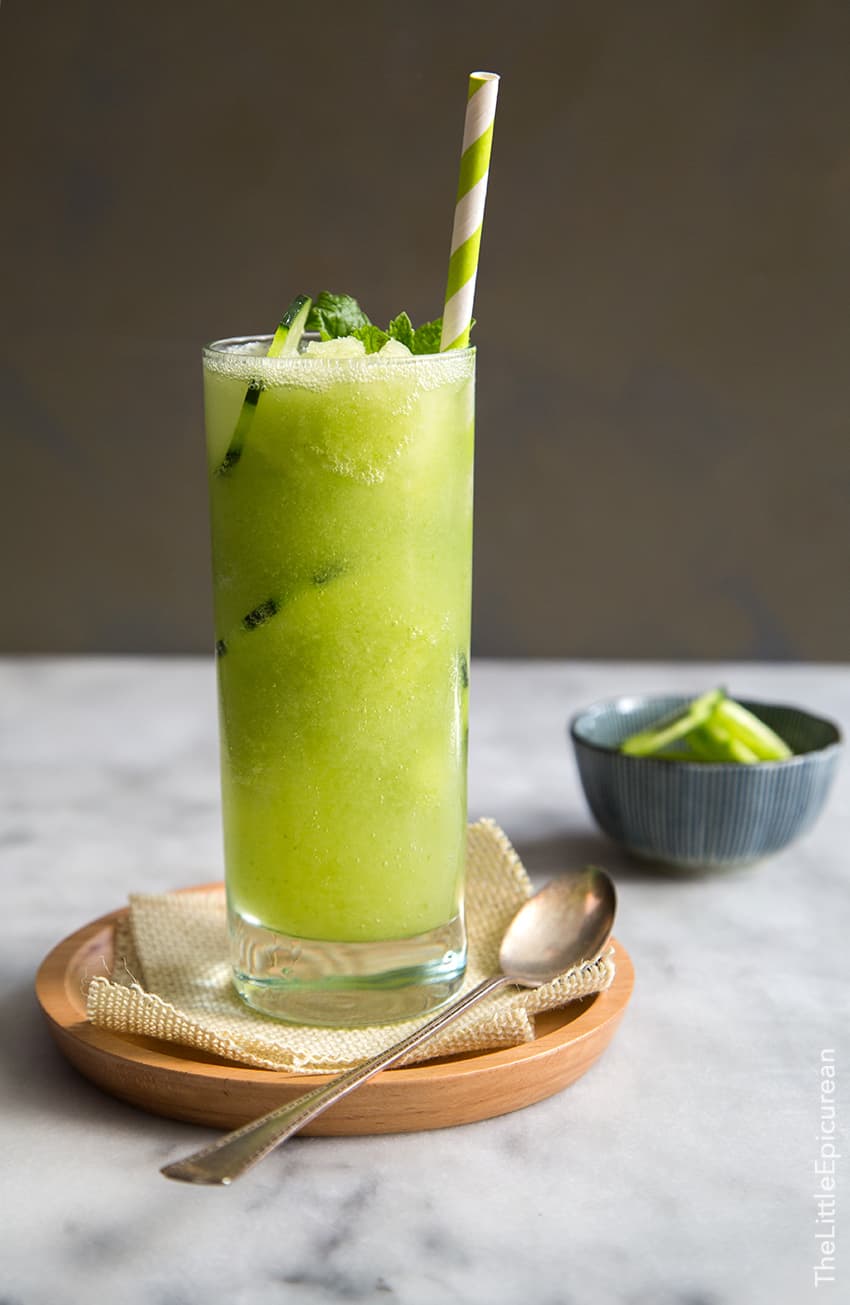 I love me a good gin and tonic.
However, I rarely order them when I'm out. More than often, they're not made very well. Sometimes, it's all gin, other times it's all tonic water. And the biggest problem is when they use sour mix instead of fresh lime juice. UGH. How could you do such a thing?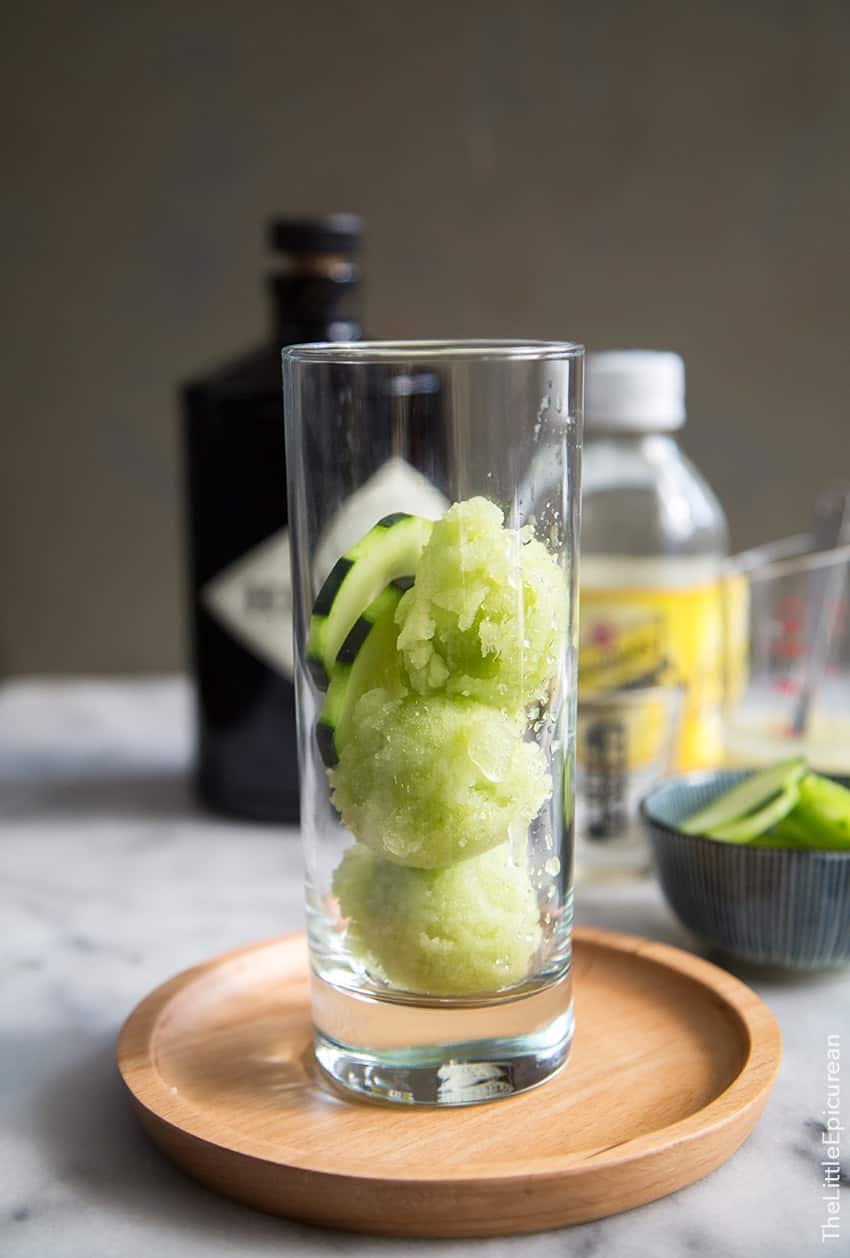 I've been known to babysit my drinks. I often spend too much time chit chatting that the ice in my drinks end up melting all the way. This summer I will no longer be subject to watery cocktails.
Summer Cocktail Floats:
I'm working on a series of cocktail floats! Instead of using ice, I'll be making sorbets to add to my favorite drinks.
First up, these cucumber gin and tonic floats! I'm using the cucumber sorbet from last week.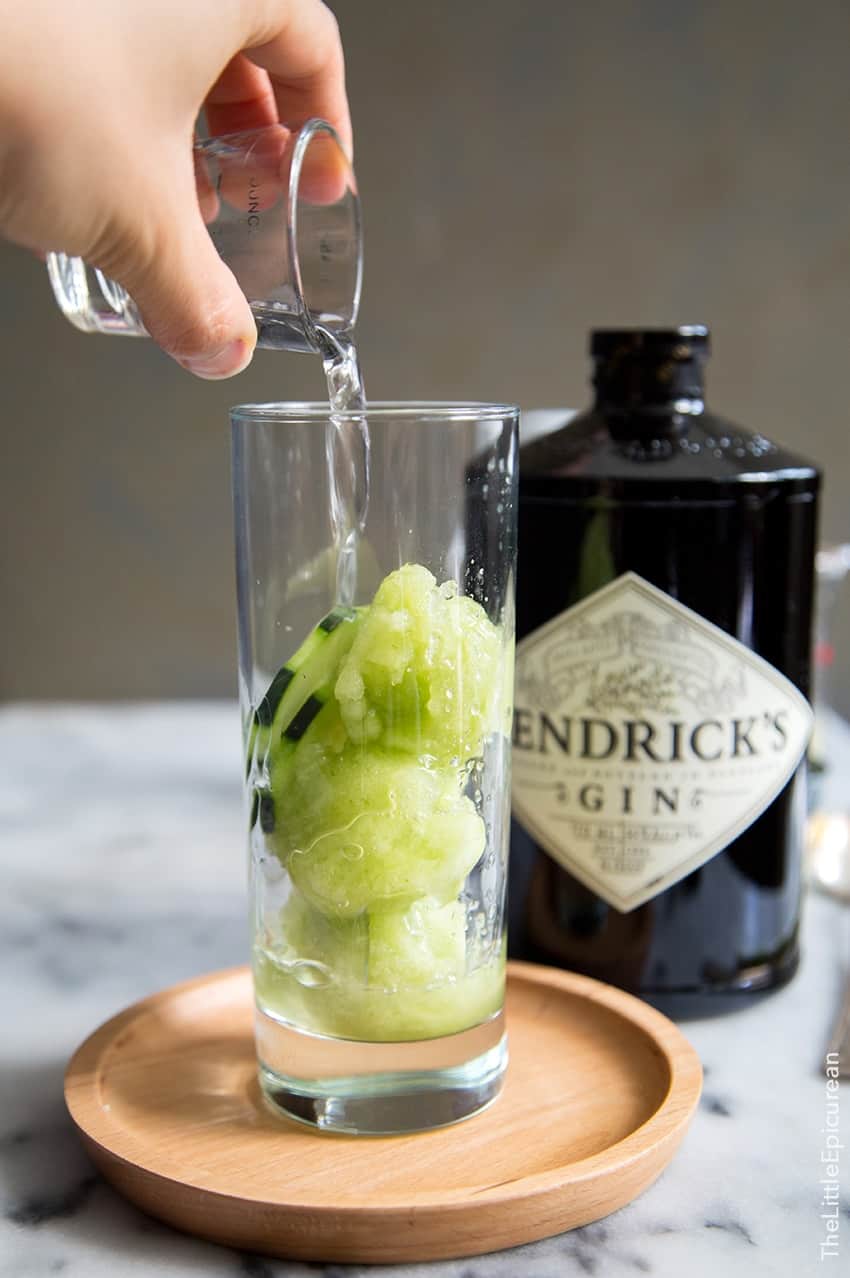 In a tall glass, add 3-4 scoops of cucumber sorbet and a few slices of fresh cucumber. Add 2 oz of gin (Hendrick's is my favorite. P.S. Not sponsored).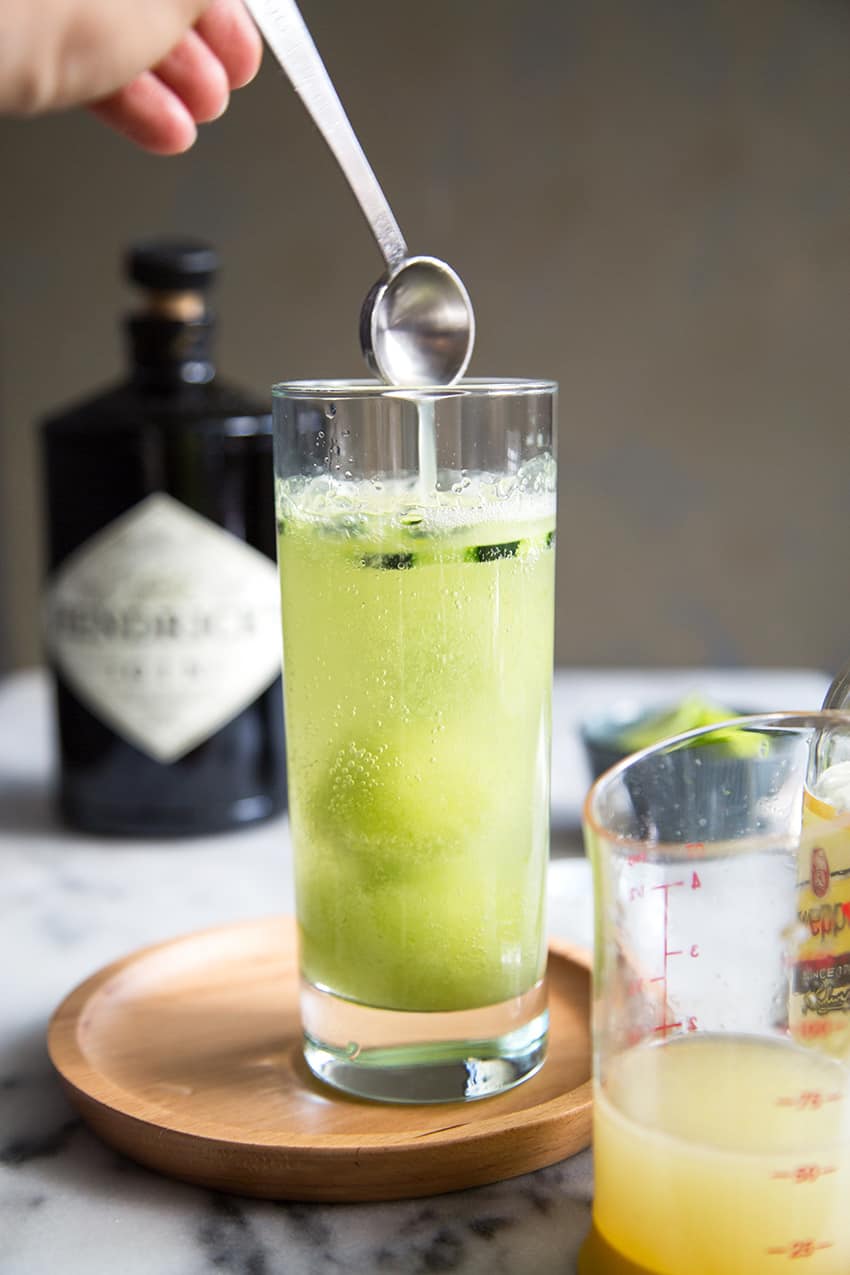 Add 3 oz of chilled tonic water and one tablespoon of fresh lime juice. FRESH squeezed lime juice. No substitutes.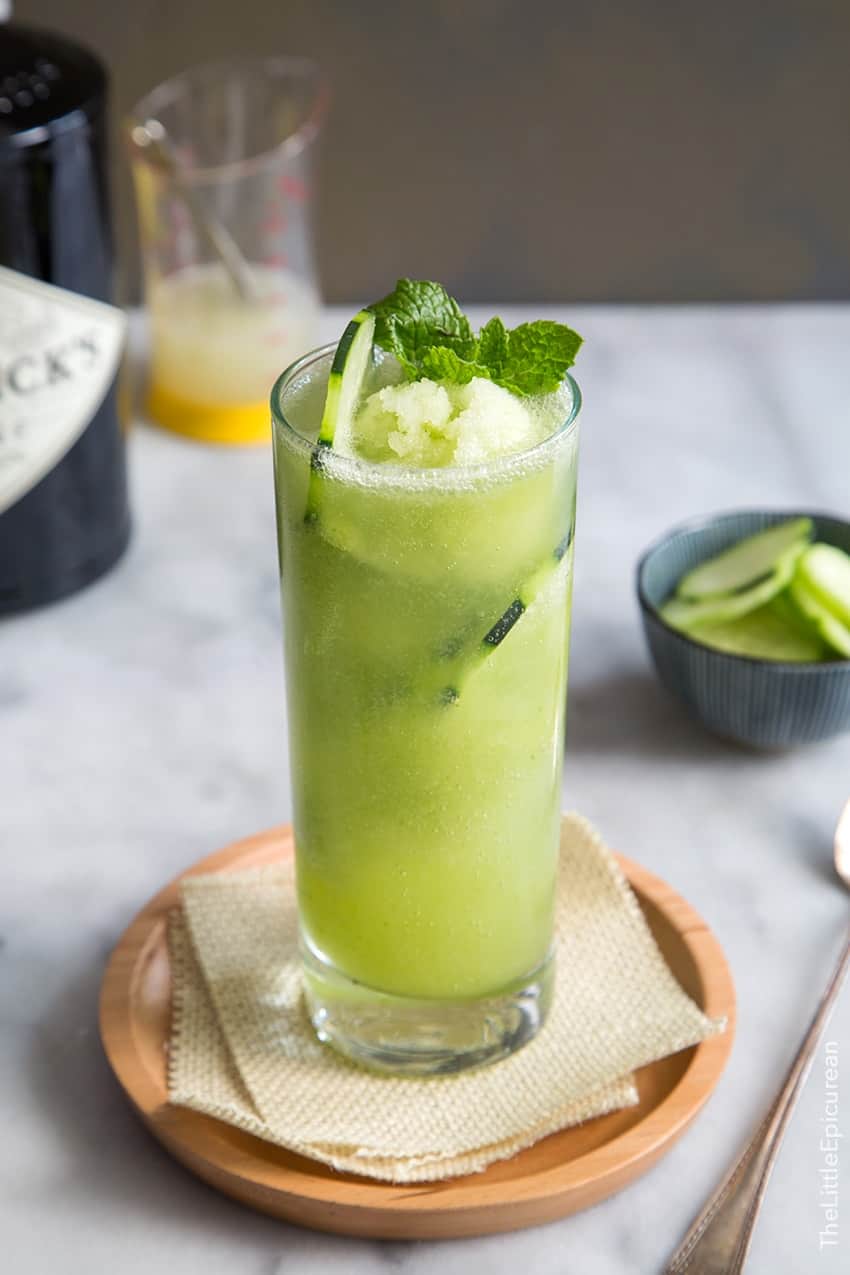 While a gin and tonic is great, the addition of cucumber makes it a hundred times better. It adds a unique freshness that is hydrating and calming.
Sit back and enjoy a lovely afternoon out on the patio with this drink in hand. Cheers!
Cucumber Gin and Tonic Floats
Yield: serves 1, multiply as needed
Ingredients
3

scoops

cucumber sorbet*

2

oz

gin

3

oz

tonic water

1

Tablespoon

fresh lime juice

cucumber slices and fresh mint, to garnish
Instructions
In a tall glass, add 3 scoops of cucumber sorbet and a couple slices of cucumber. Add 2 oz gin. Follow with 3 oz tonic water and 1 Tbsp of fresh lime juice. Stir contents together. Garnish with fresh mint and additional cucumber slices, if desired. Enjoy immediately.
Recipe Notes
All images and text © The Little Epicurean
Here are some other summer cocktails you might enjoy: sparkling cucumber mint gin, rhubarb liqueur whiskey cocktail, and watermelon peach frose.