A homemade version of the popular Philz' Coffee drink Mint Mojito Coffee!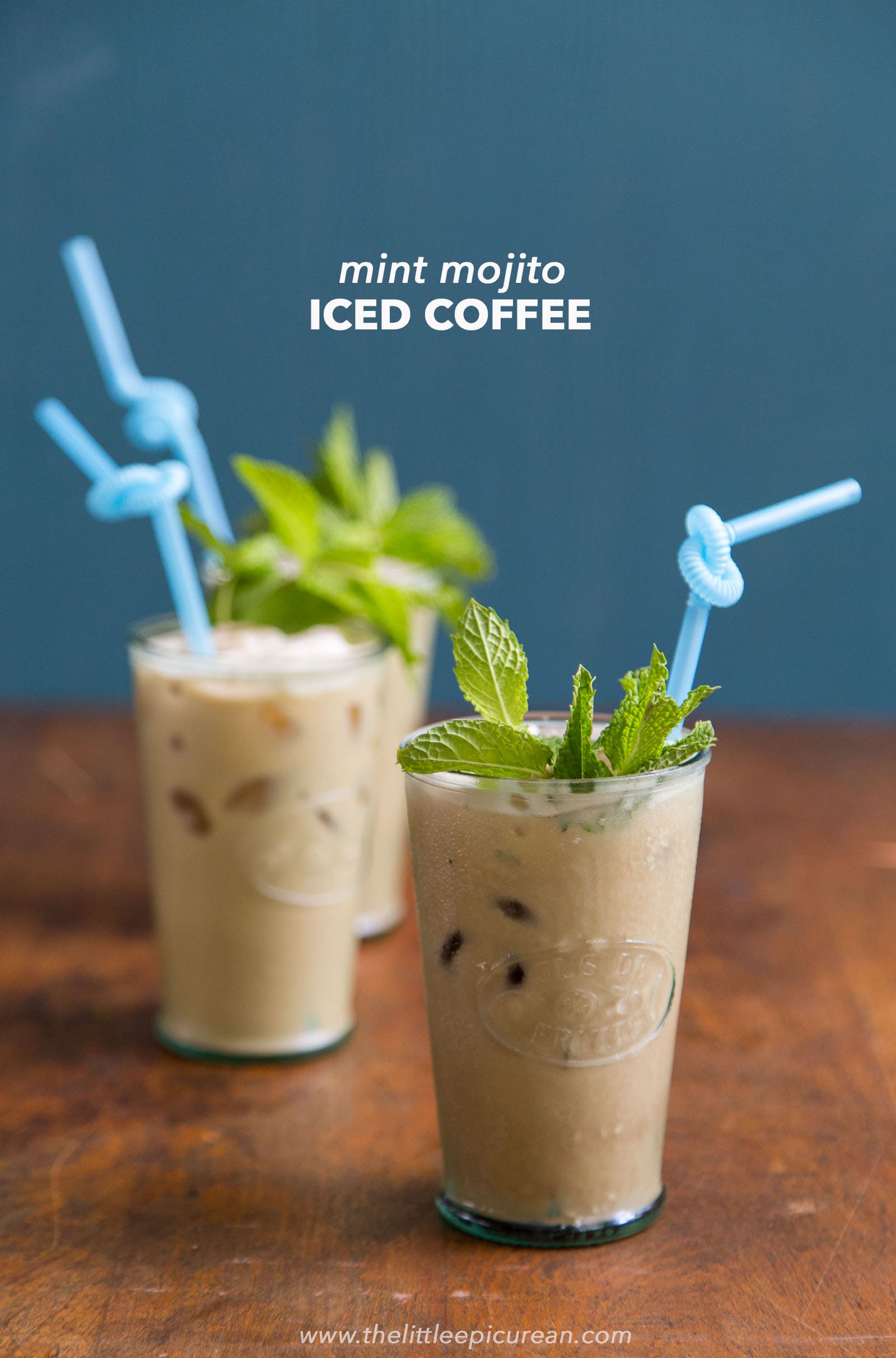 I remember the first time I had a mint mojito coffee from Philz Coffee while visiting San Jose a few years ago. When you place your order they'll ask you if you want it "sweet and creamy."
The only answer is YES. I was hooked from the first sip.
Philz Coffee started in the Bay Area and they now have a growing number of locations throughout LA, OC, and SD.
I have two locations within 15 minutes of my house. It's a blessing and a curse. I could get my sweet caffeine fix anytime I want, but it also wrecks havoc on my wallet.
Purchasing coffees three times a week or so adds up. A LOT. A few weeks ago, I shared my solution to my coffee dilemma: homemade cold brew coffee concentrate.
Today I'm using that concentrate to make my version of mint mojito iced coffee!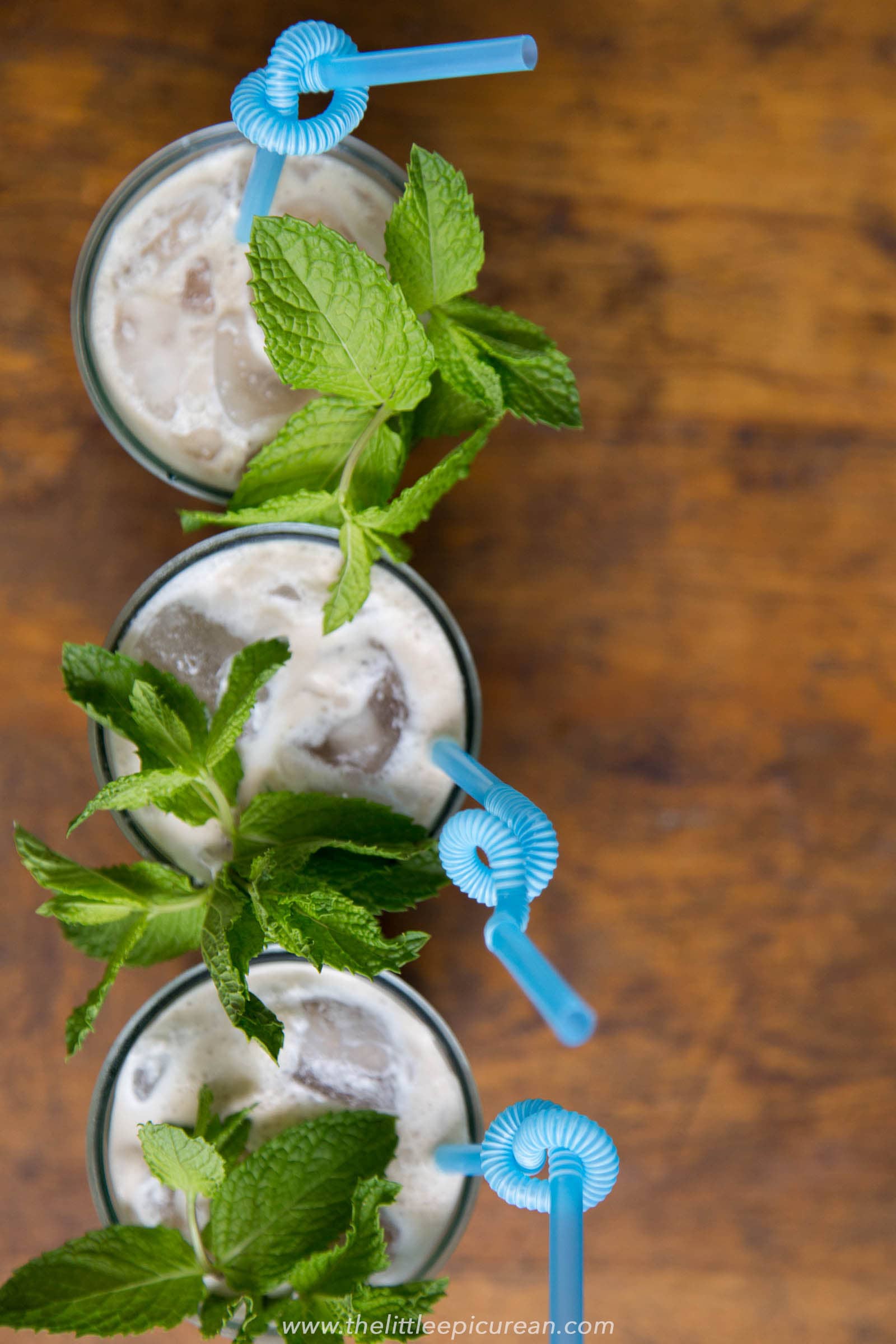 Mint Mojito Iced Coffee
This is a very simple recipe that will save you a trip to the coffee shop. A word of warning: you may not want to drink this everyday because it does contain a fair amount of sugar and heavy cream.
Hence, the reason why this drink is known for being "sweet and creamy."
However, don't let the name fool you. This is a non-alcoholic drink.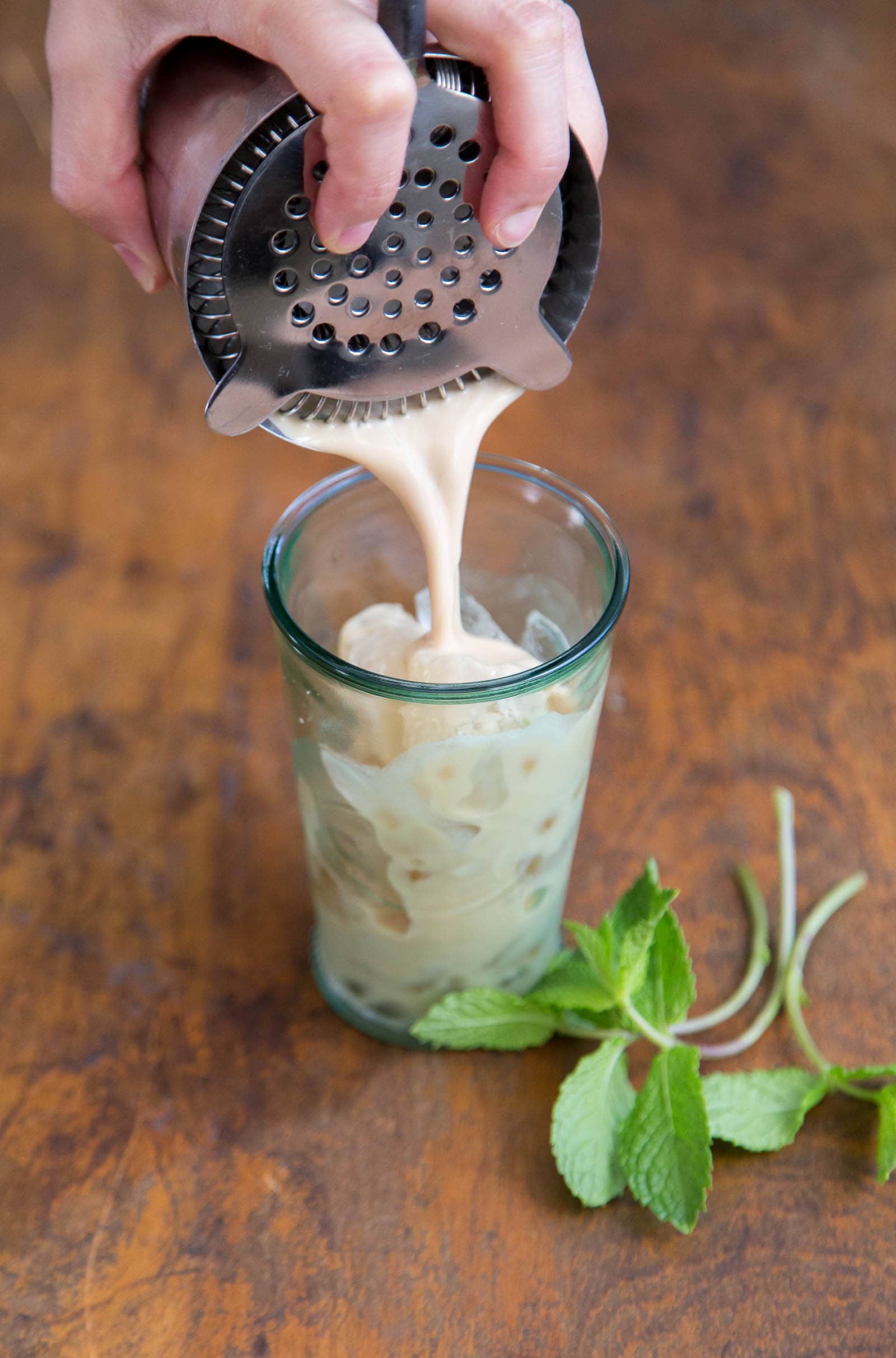 It's a non-alcoholic mojito
The "mojito" in the title refers to how the mint is muddled with the cold brew coffee similar to how fresh herb is used in a classic rum mojito cocktail.
It is then sweetened with turbinado simple syrup and made rich and creamy with a shot of heavy cream. Everything gets shaken together and then strained into an iced filled serving glass.
The finishing touch is a handful of fresh mint. With each sip, you'll get the added minty aroma to intensify your minty beverage.
It's a delicious iced summer drink that, in my opinion, should be enjoyed all year long!
P.S. I love this flavor combo so much that I made a mint mojito coffee ice cream version last year.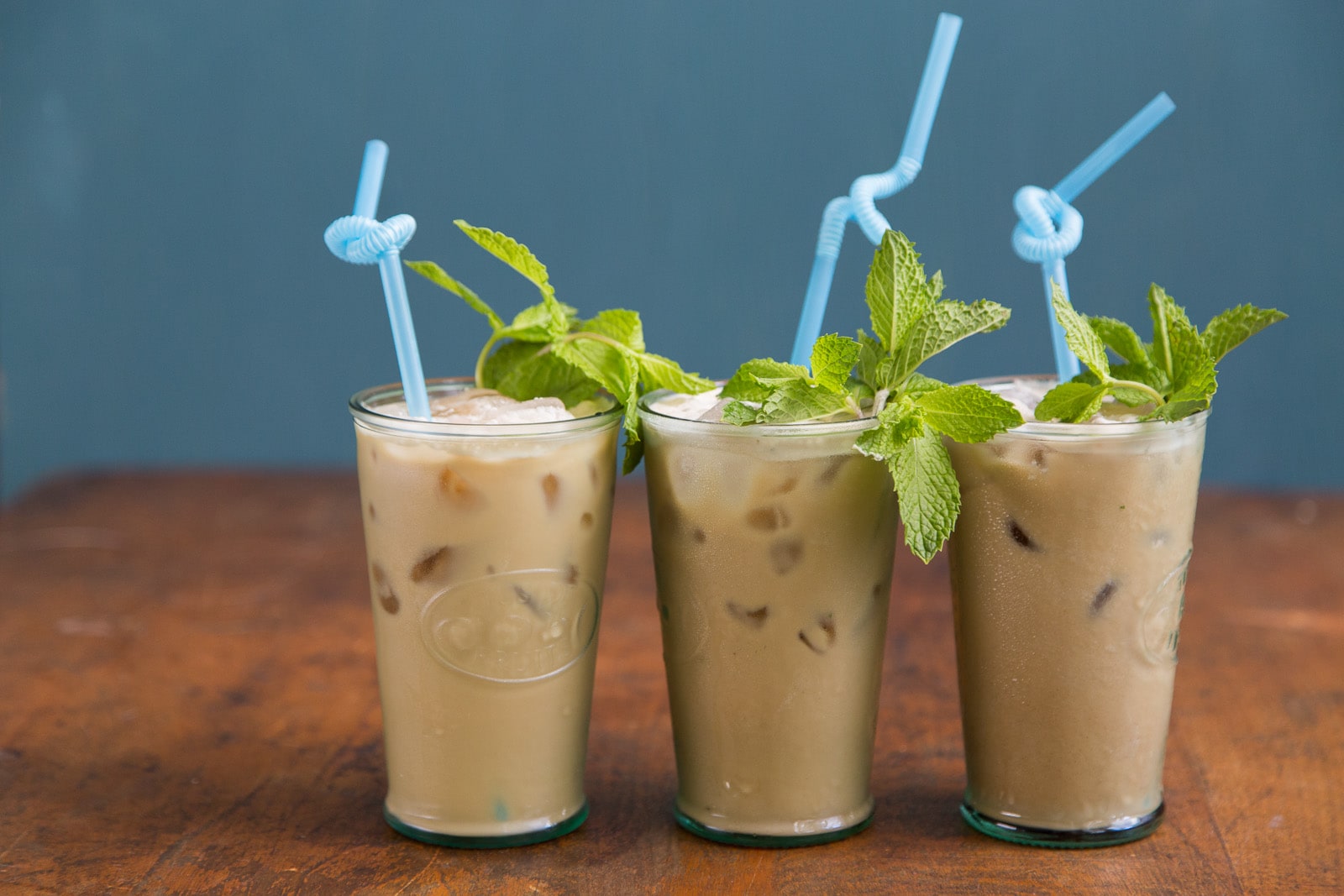 Iced Mint Mojito Coffee
A homemade version of the popular Philz' Coffee drink Mint Mojito Coffee! It's sweet and creamy just like the original one!
Yield: makes 1, multiply as needed
Ingredients
½

cup

water

1

Tablespoon

turbinado simple syrup

(recipe follows)

10

fresh mint leaves

torn

2

Tablespoons

heavy cream

fresh mint sprigs

to garnish
Instructions
Add cold brew, water, simple syrup, and mint leaves in a cocktail shaker. Muddle mint leaves. Add heavy cream and a handful of ice. Cover shaker and shake until drink is chilled. Strain into a serving glass filled with ice. Garnish with fresh mint sprigs.
Notes
To make turbinado simple syrup: Bring equal parts water and 

turbinado sugar

 to a boil. Cook until sugar has dissolved. Remove from heat and cool to room temperature. Keep chilled in the fridge until ready to use. Will keep in the fridge for up to 2 weeks. 
Mint Garnish: slap mint sprigs in your palms to release oils and intensify aroma before garnishing finished drink.
Homemade cold brew concentrate recipe can be found here.