It's that time of the year. Here's a gift guide for the food lovers in your life. Time to be merry and share good tidings and delicious foods with loved ones!
"Cream colored ponies and crisp apple strudels. Doorbells and sleigh bells and schnitzel with noodles. Wild geese that fly with the moon on their wings. There are a few of my favorite things…"
When it comes to gift giving, it's no surprise I tend to lean towards food, drinks, and kitchen ware. I hope you enjoy this gift guide!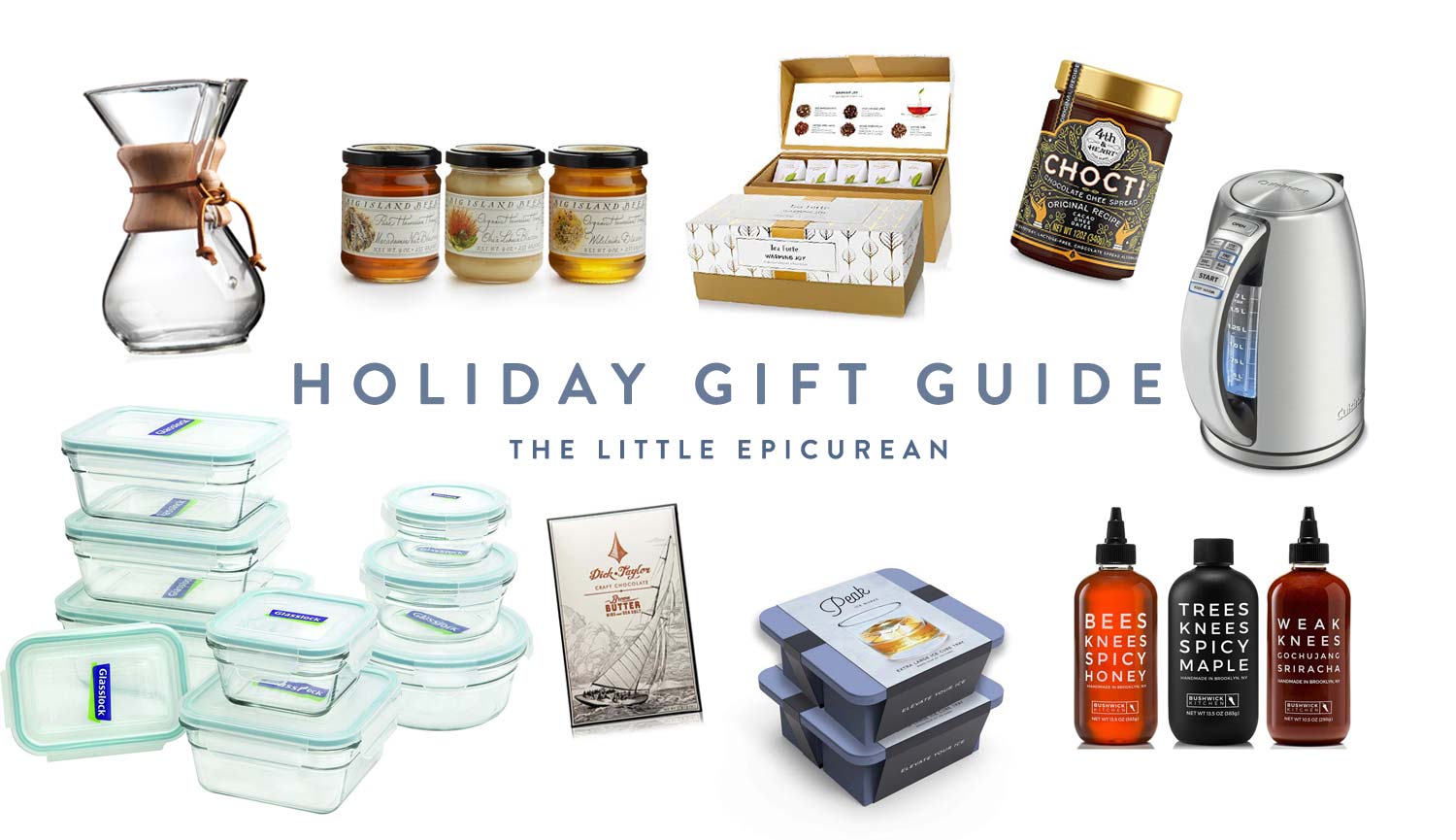 Holiday Gift Guide
This a collection of things I have personally tried. You can rest assured they're great gifts! Best of all, they can be purchased online in the comfort of your pajamas.
(NOTE: This is NOT a sponsored post! I was not paid to include any of these items listed here. However, there are affiliate links throughout this post.)
Coffee, Drinks, and More
Chemex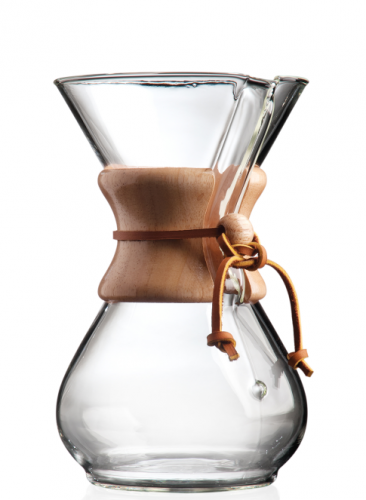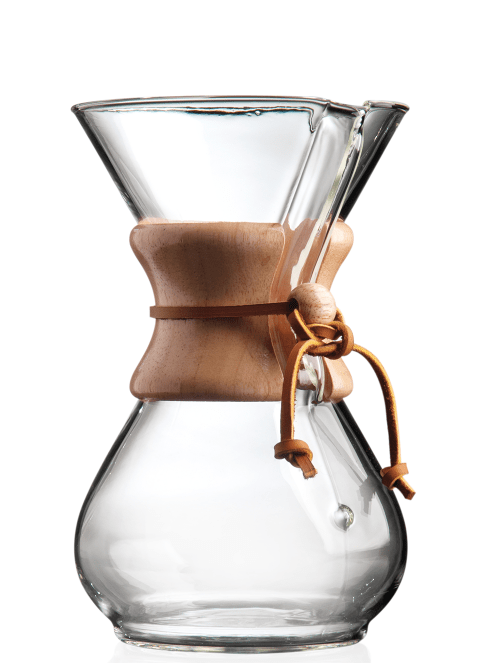 It's hard to be a classic like this Chemex drip coffeemaker. If you're giving this as a gift, you might as well include a pack of filters and a bag of your favorite roasted coffee beans!
Tea Forte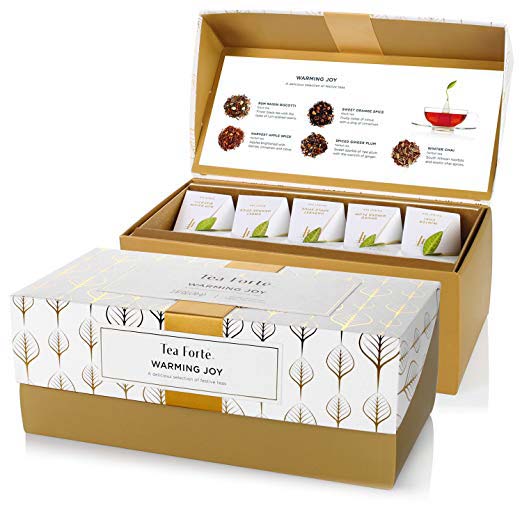 This is a gift guide classic! If you are my friend or family member, I have gifted you something from TeaForte.
I'm a big fan of their assorted presentation tea box samplers. There are so many varieties and combinations to choose from!
You can purchase these from Amazon or directly from TeaForte. (FYI: TeaForte.com currently has 30% Black Friday specials!)
Copper Cow Coffee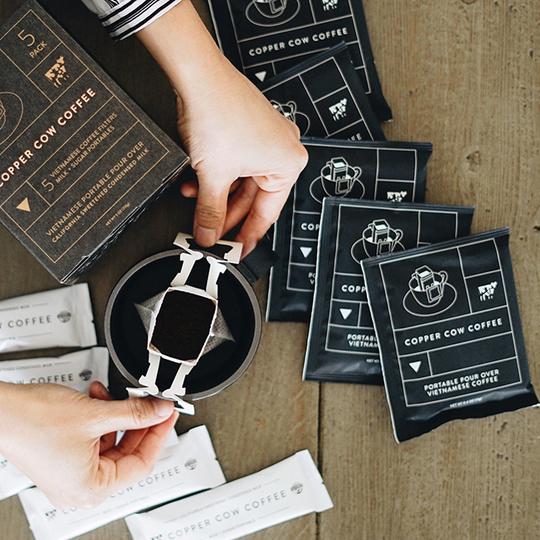 This portable pour over Vietnamese coffee set from Copper Cow Coffee is perfect for camping, traveling, and coffee on the fly! I keep a couple coffee packets in my carry-on whenever I travel.
Greenbar

I recently took of Greenbar Distillery in downtown Los Angeles. I was immediately drawn to the story of how Greenbar came to be. After sampling a couple of Greenbar's offerings, I was in love.
I recommend the Fruitlab Ginger Liqueur!
Zojirushi Stainless Steel Mug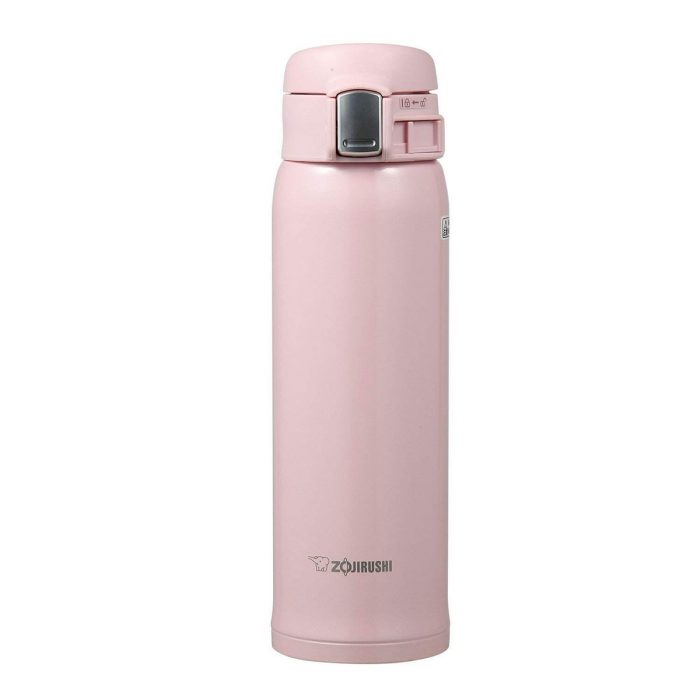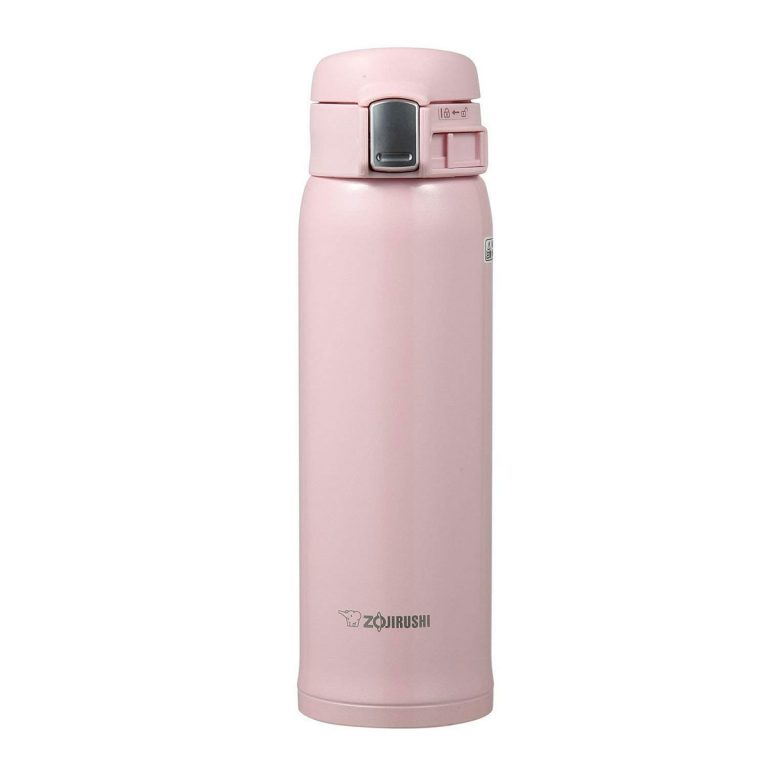 Over the years I have collected a ton of water bottles and travel mugs. This Zojirushi stainless steel mug is my absolute favorite.
It comes in a variety of colors and sizes. The mug keeps hot drinks warm and chilled drinks cold. Unlike twist bottles, this mug can be opened with one hand by simply pressing on the release button. There's also a lock to ensure your bottle doesn't spill in your bag.
Crate & Barrel Welcome Mug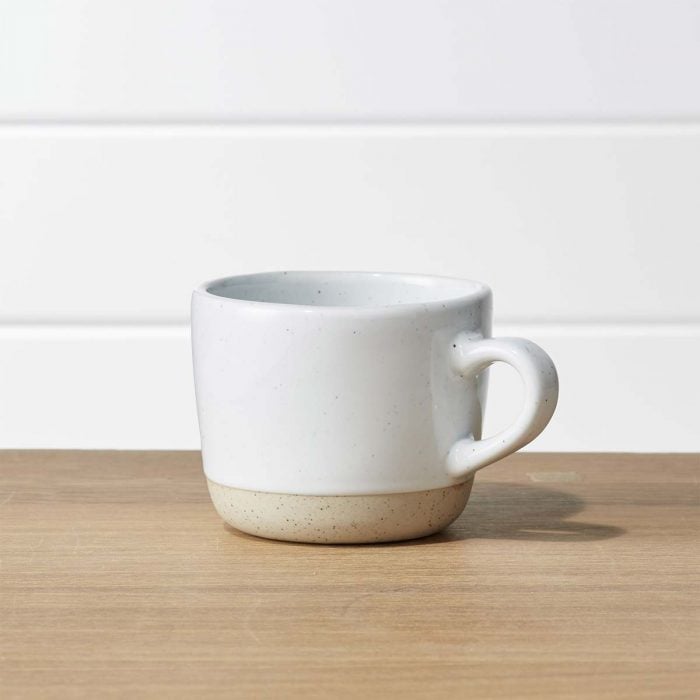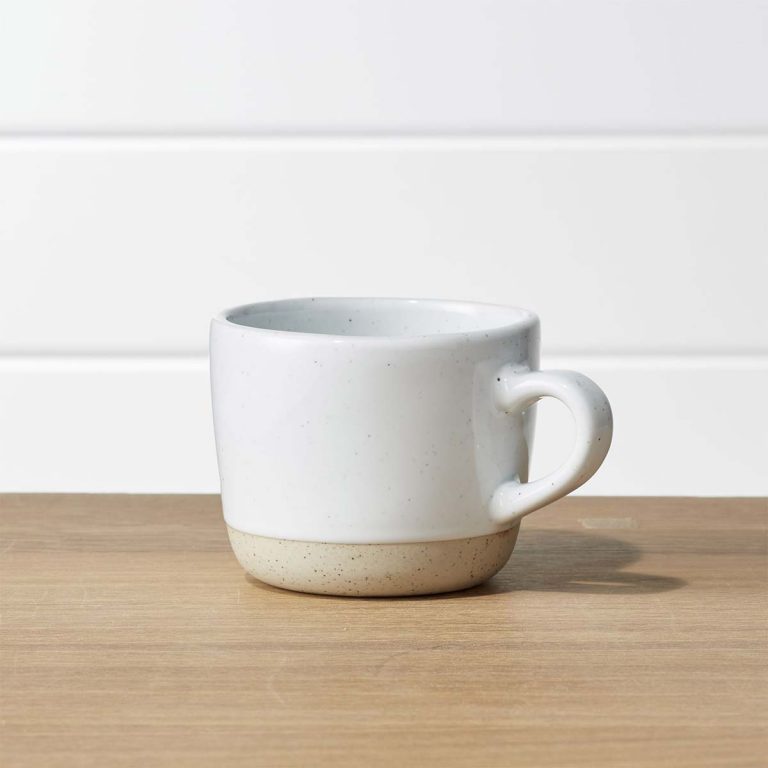 I use this Crate & Barrel mug often! It makes many appearances on my site (here, here, and here).
We have 8 of these mugs on rotation at my house. I love it because it matches everything and best of all, it's dishwasher- and microwave-safe.
W&P Peak Extra Large Cube Ice Tray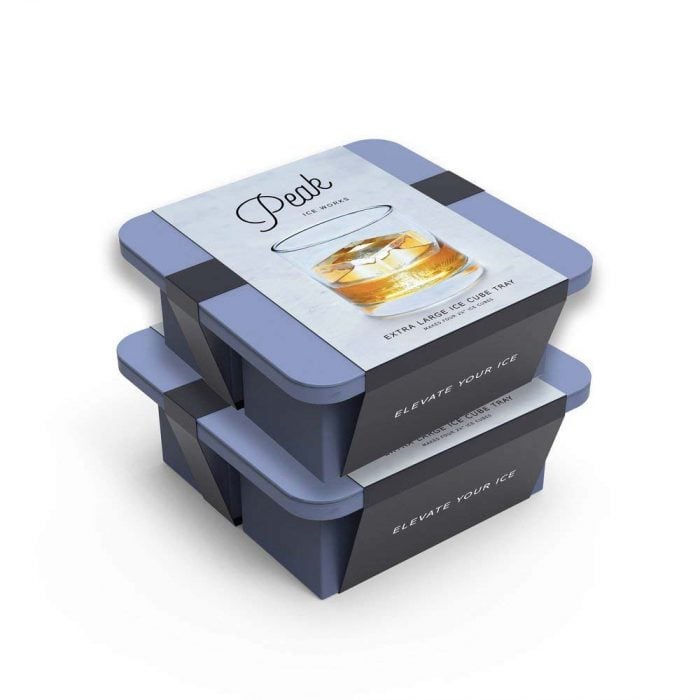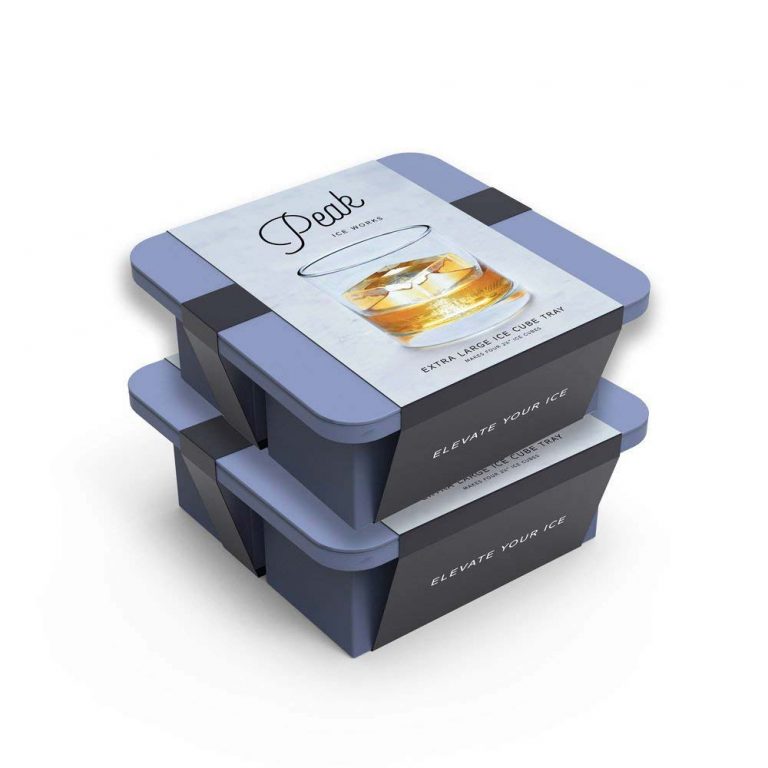 Think all ice cube trays are the same? NOPE. I love this extra large ice cube tray. The lid prevents unwanted freezer tastes from entering the ice. The tray also has a wire frame making it easy to move the tray while filled with water.
It's great for sipping scotch and whiskeys on the rocks. It's perfect for iced coffee and iced teas, since the large ice cube melts slowly.
Pantry Staples
Bushwich Kitchen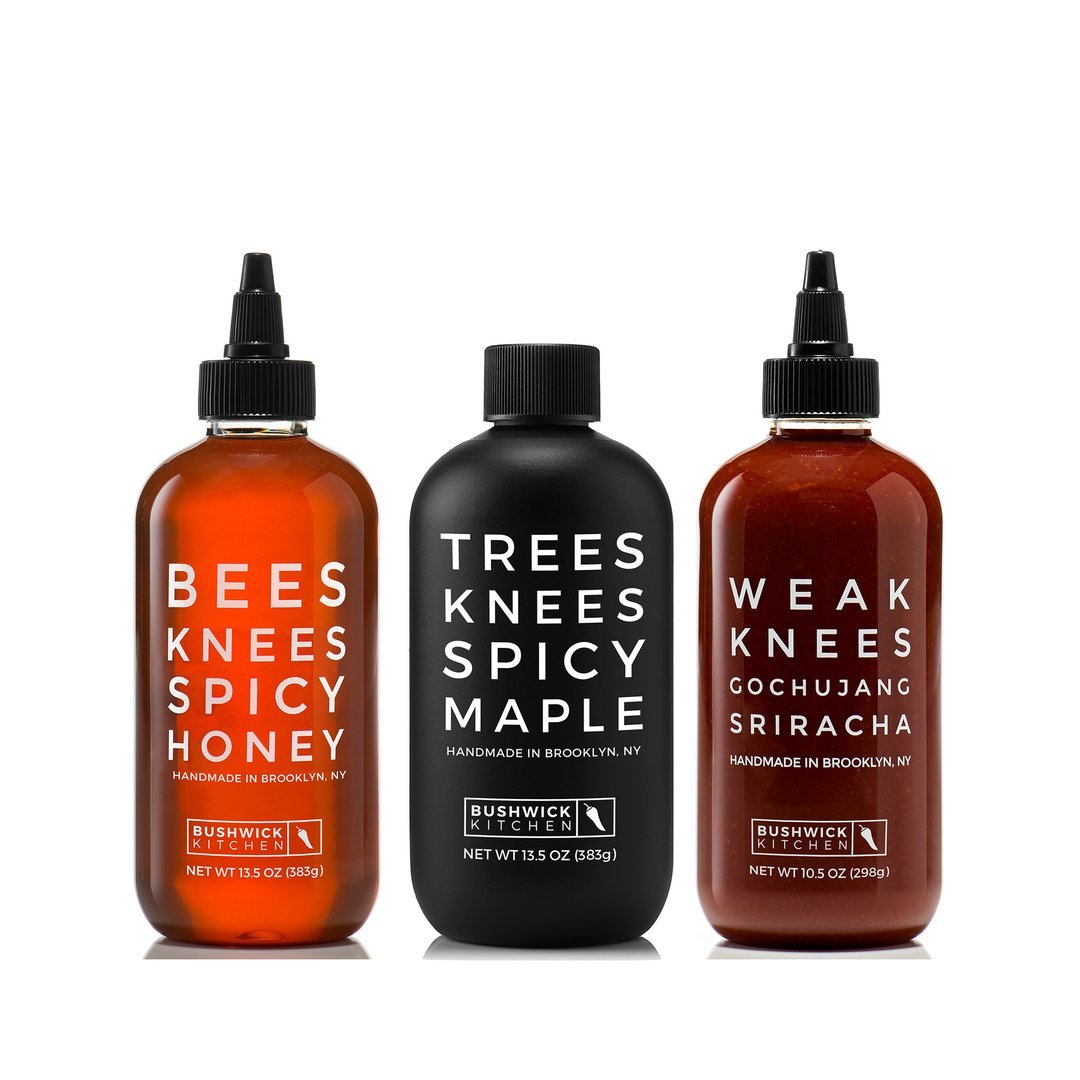 Move over Huy Fong Sriracha, I have a new favorite! I've been adding a little Weak Knees Gochujang Sriracha on everything. It's great on eggs, grilled meats, burritos, fries, and more.
My husband likes the Bees Knees Spicy Honey. It definitely has a kick and would be great in cocktails or tea!
Horseshoe Brand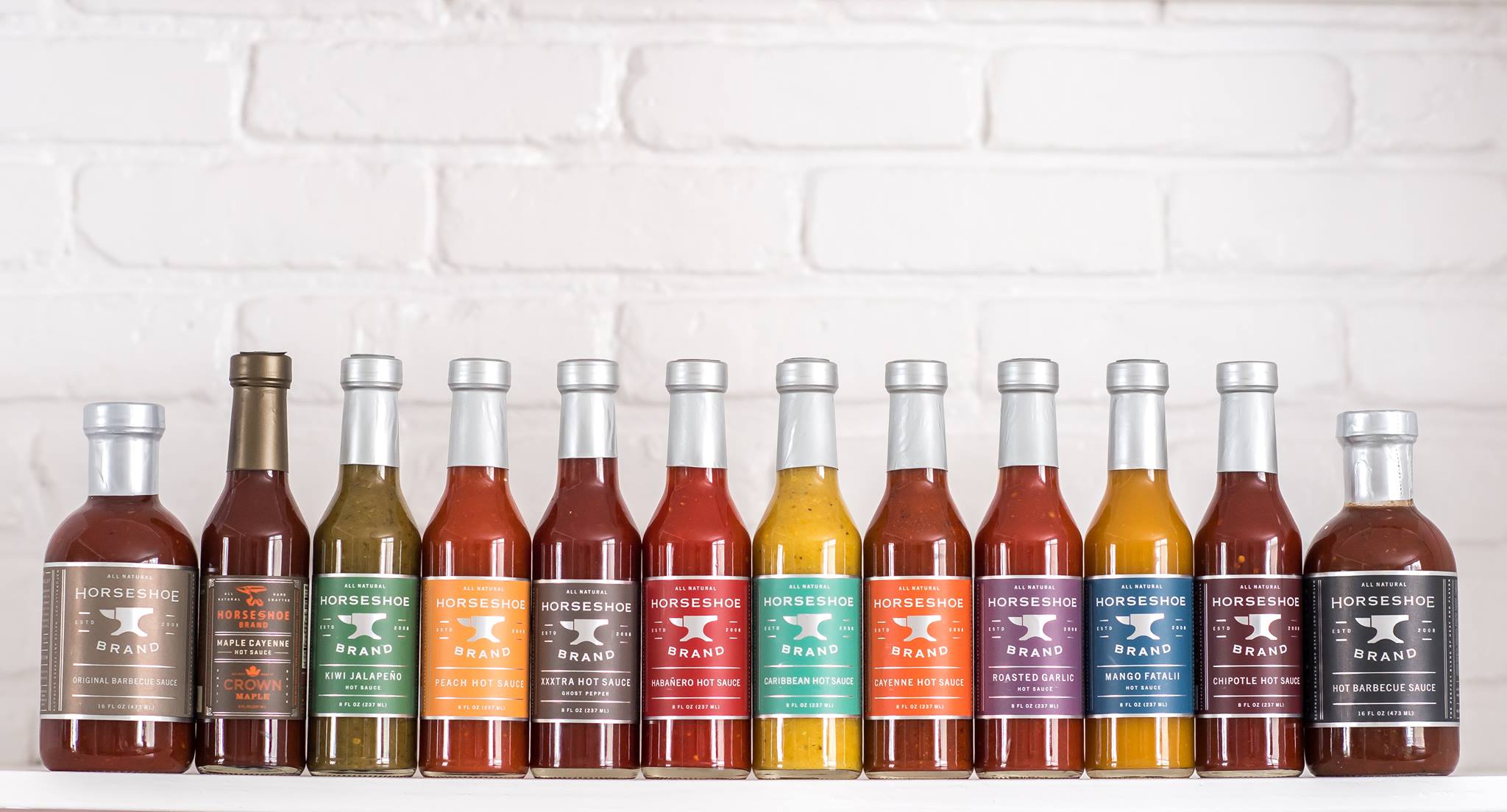 I like hot sauce. That's a lie. I LOVE HOT SAUCE.
If you open my fridge, you'll find an assortment of different hot sauces from all over the world. Whenever I travel, I'm on the hunt for local hot sauce.
I'm currently obsessed with Horseshoe Brand hot sauces. My favorite include: Kiwi Jalapeno, Habanero, and Mango Fatalii. These hot sauces are made in New York's Hudson Valley using fresh, all natural ingredients. And yes, you can definitely taste the quality!
Big Island Bees Honey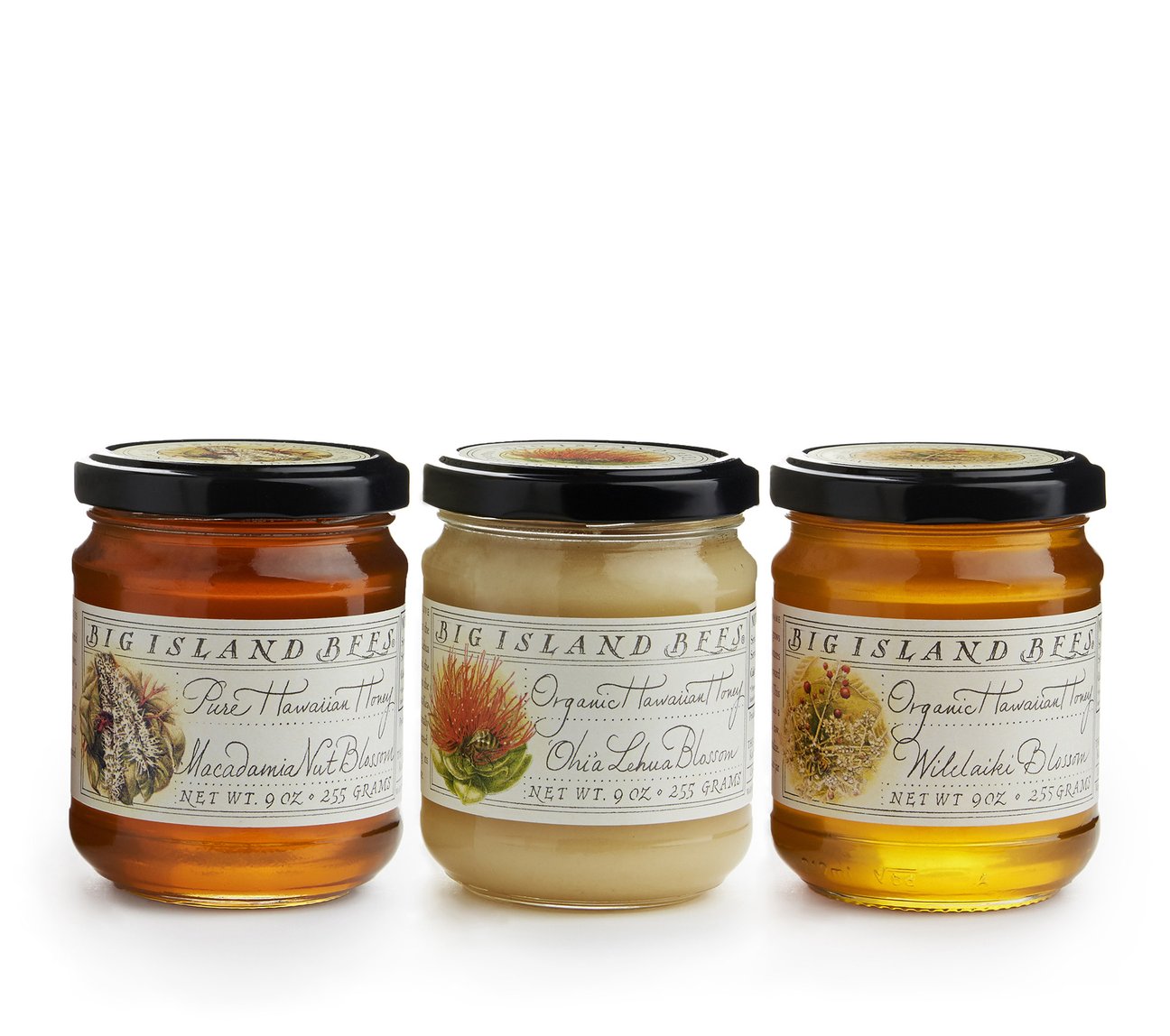 Not all honey is created equal, nor do they taste the same. I stumbled upon Big Island Bees honey during a trip to Hawaii a couple years ago. Hawaiian honey is so tasty!
There are several honeys to choose from such as macadamia nut blossom honey and lehua & cinnamon (this is my favorite!).
Jacobsen Salt Co.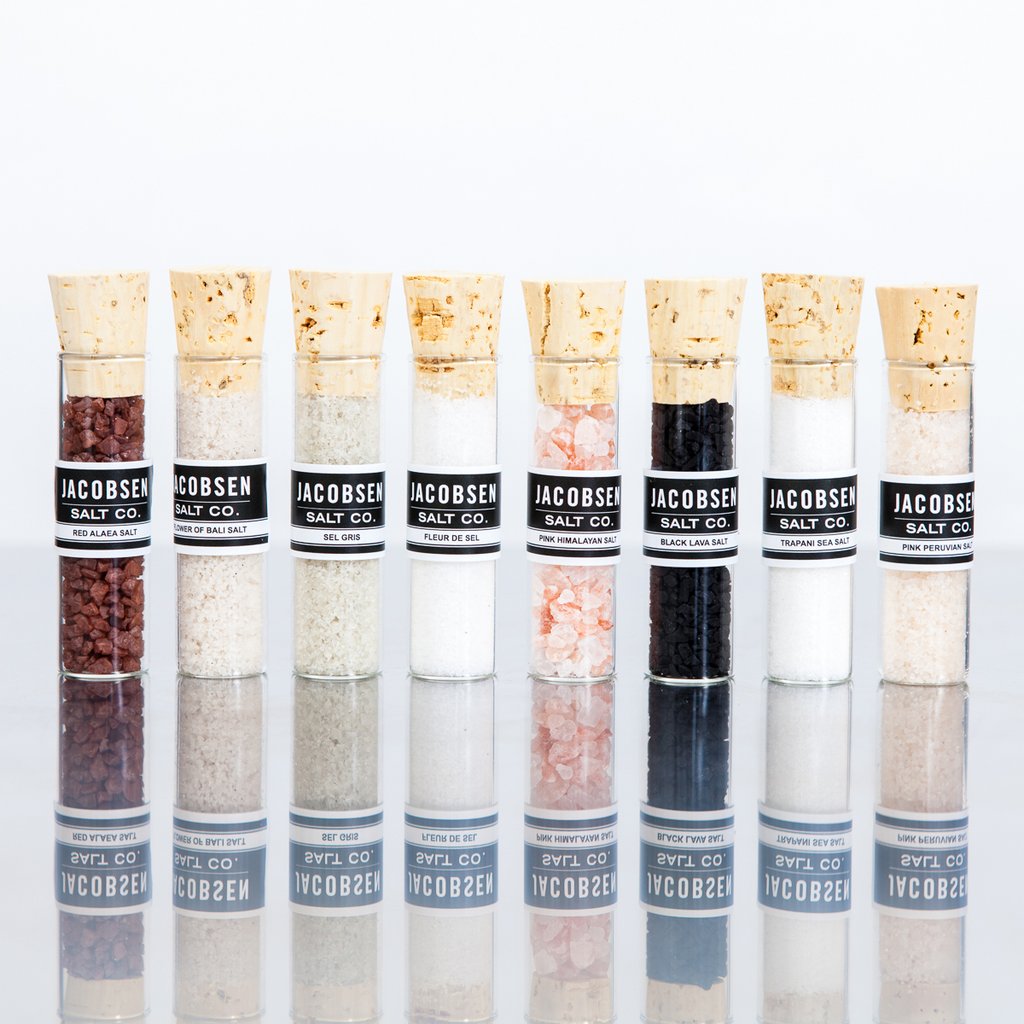 Salt makes everything taste better. I'm a big fan of Jacobsen Salt Co. The company is based on the coast of Oregon.
Try their one of their many salt sample vial set or get their popular pure flake finishing salt.
Kitchenware
Glass Food Storage Containers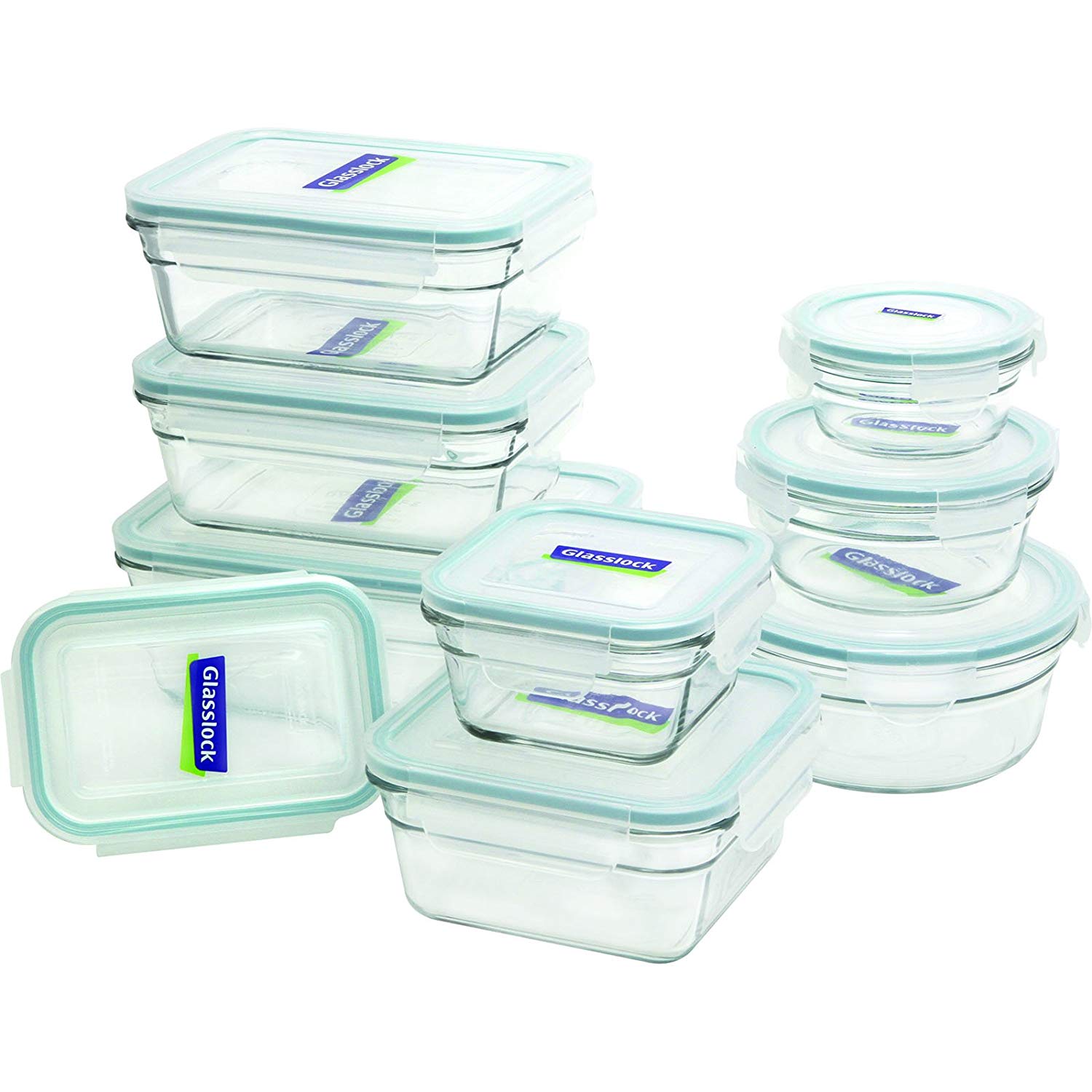 We use these glass food storage containers EVERY DAY. They're great for meal prep and leftovers. The containers are dishwasher safe. And unlike plastic, they don't absorb any smells.
Reusable Produce Bags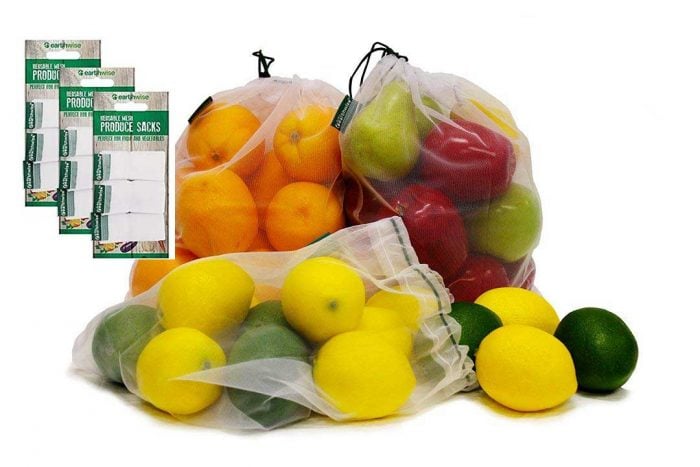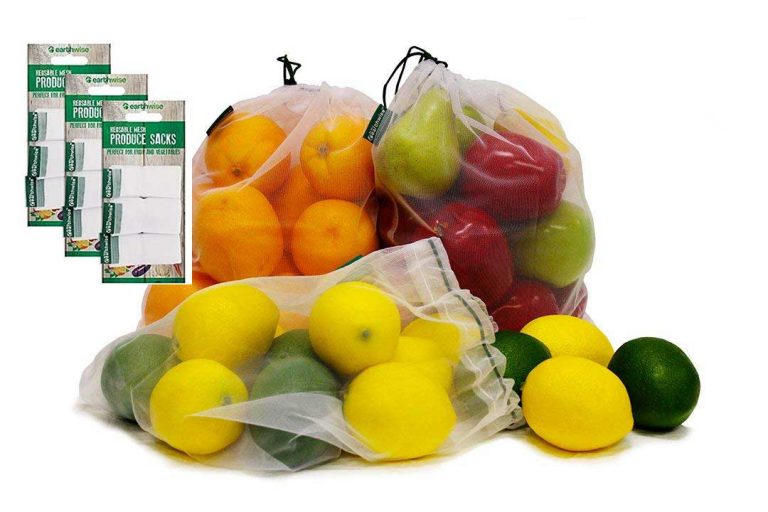 I've stopped using the plastic produce bags at the market and moved on to these reusable mesh produce sacks. I've had them for a little over a year and I absolutely love them!
GIR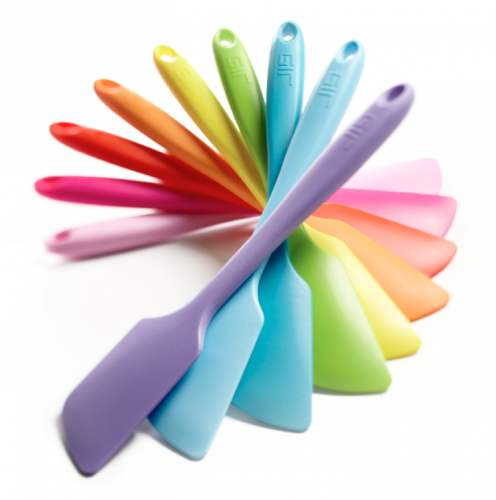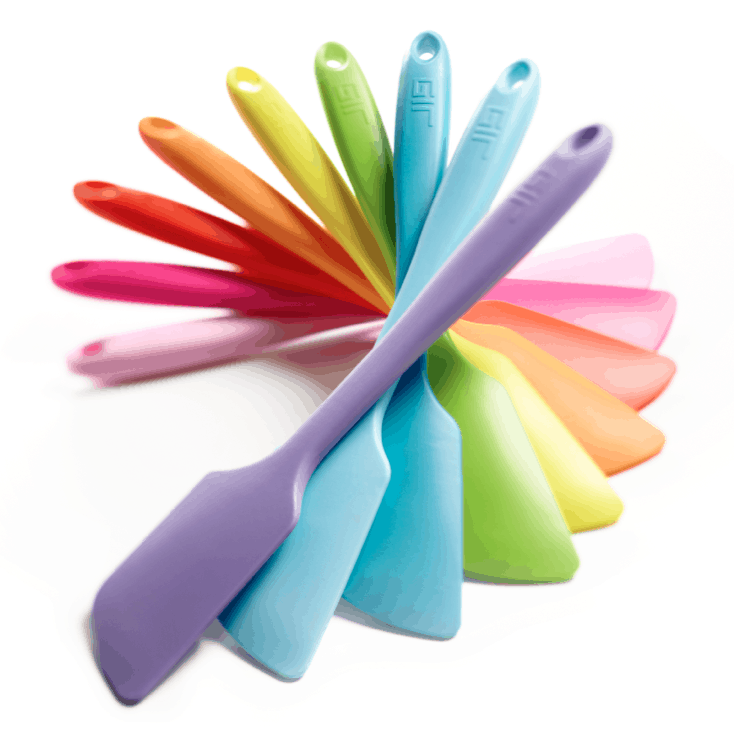 GIR stands for "Get It Right." GIR started making spatulas during their early days on Kickstarter. Since then, they have a whole array of kitchen tools.
I LOVE their spatula. They are available in a variety of colors, shapes, and sizes. These are the only spatulas I use in my kitchen.
PerfecTemp Stainless Steel Cordless Electric Kettle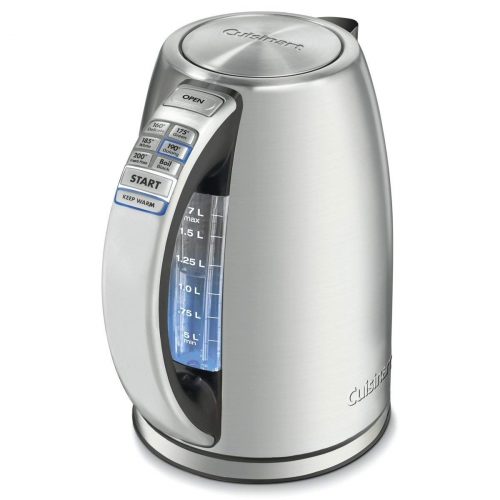 This Stainless Steel Cordless Electric Kettle allows you to set the temperature of the water to your specific needs. It ranges from 160 degrees F for delicate teas to 190 degrees F for oolong and up to 212 degrees F for black tea or boiling water.
The kettle is equipped with boil-dry protection, meaning the unit will automatically shut off if there is not enough water in the kettle to avoid damages or danger.
OXO Steel Salad Spinner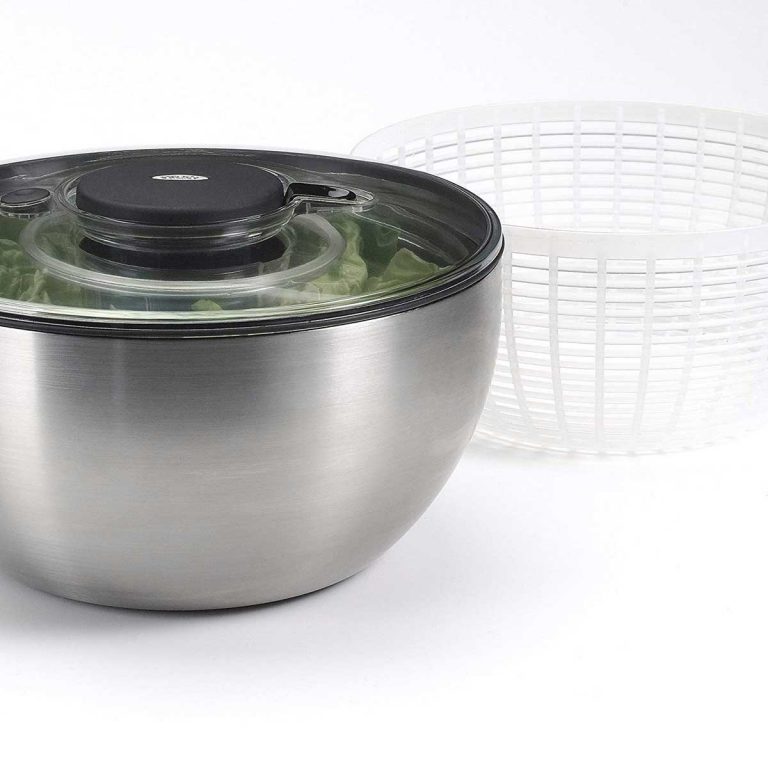 This isn't just any salad spinner. It's probably THE BEST salad spinner I've ever owned. It may be a little pricey, but I think it's worth every penny.
I've had mine for a little over a year, and I use it almost everyday.
Sweet Treats
Japanese Kit Kats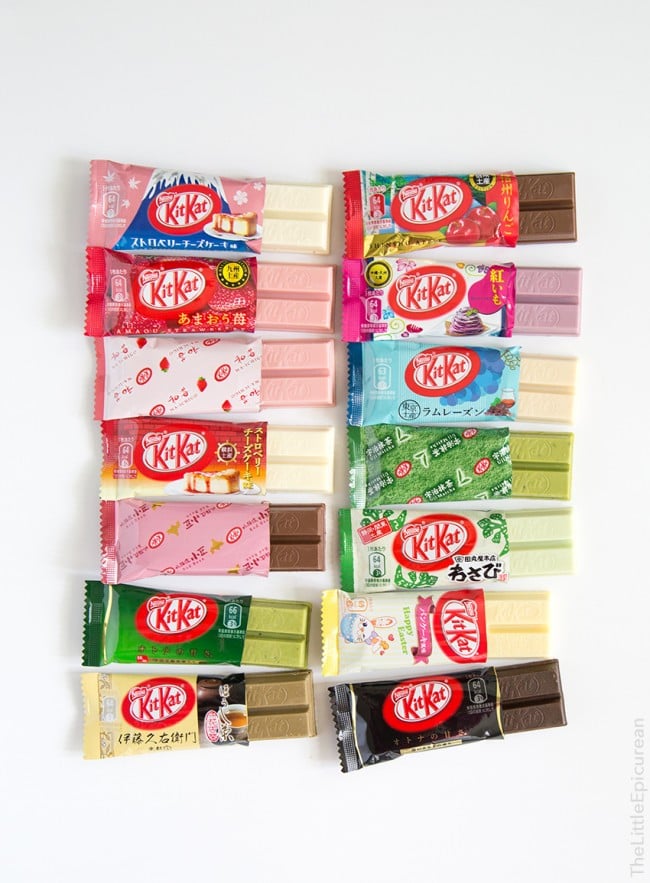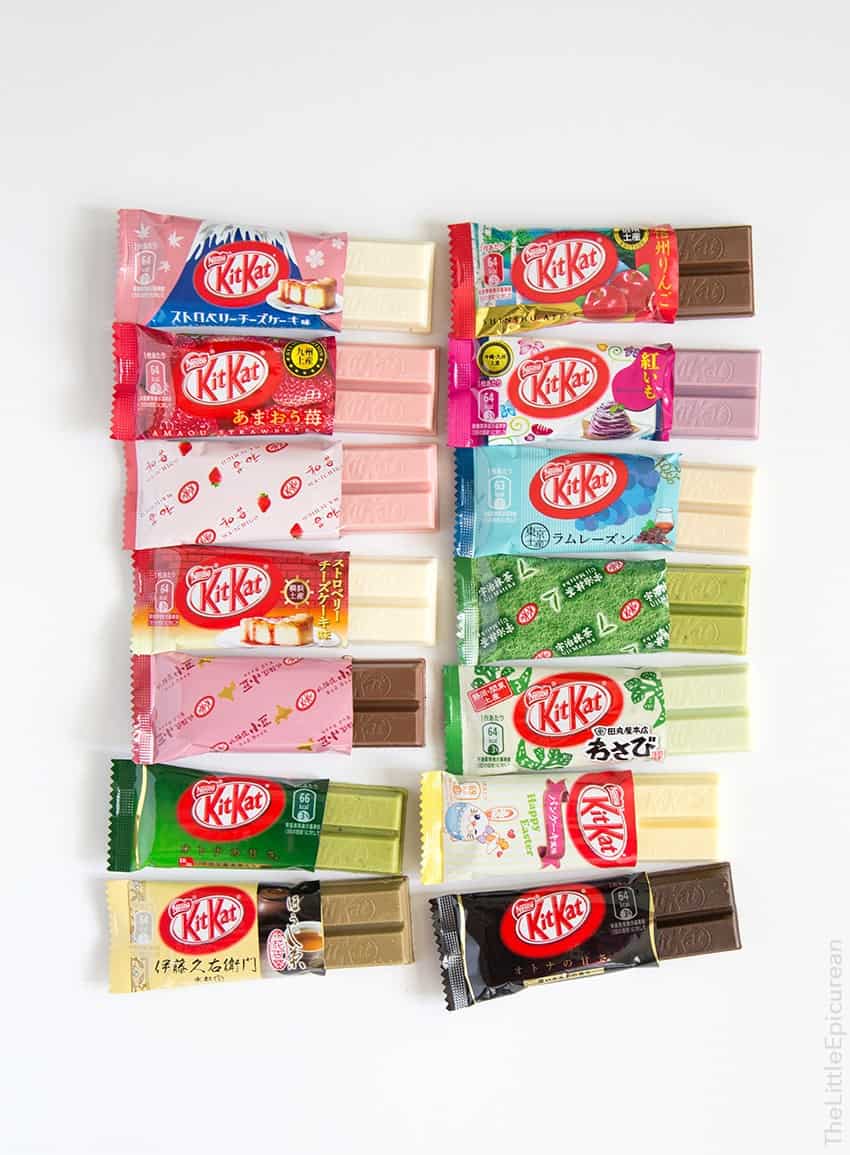 I became hooked on Japanese KitKat in 2007 when I was studying abroad in Tokyo. Since then I have returned to Japan several times in search of more and more KitKat flavors. I have amassed over 75 flavors!
Luckily, Amazon sells a selection of Japanese Kit Kats!
Chocti Chocolate Ghee Cacao Spread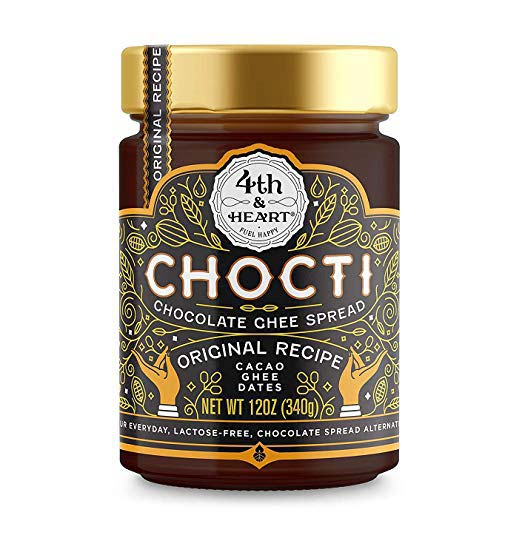 I stumbled upon this delicious chocolate ghee spread while grocery shopping last month. And since then, I have become addicted to this Chocti Chocolate Ghee Spread.
It's made with simple ingredients: date syrup, chocolate, and vanilla bean ghee. That's it! Spread it on sliced apples, toast, waffles, crepes, cookies…
MilkBar Cookies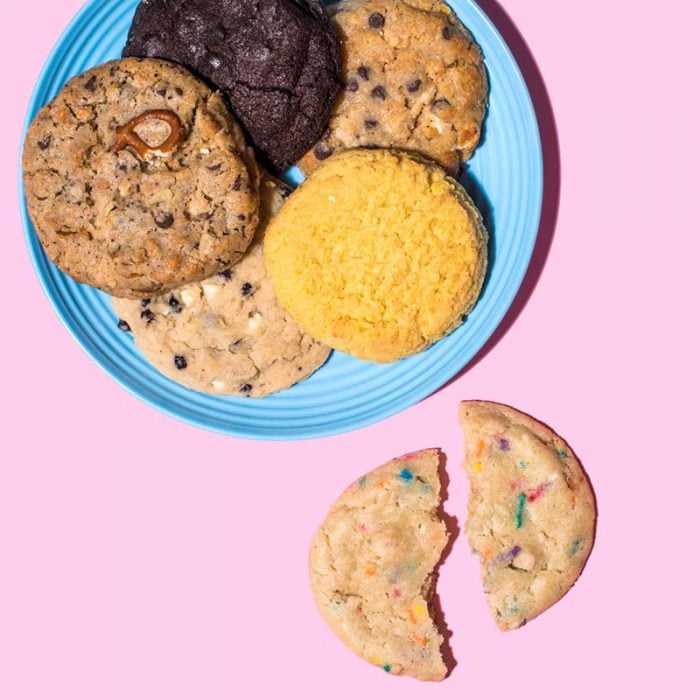 If you haven't heard about Christina Tosi and her insanely delectable and wildly creative cookies… well you must have been living under a rock.
While there are several MilkBar locations on both coasts, why leave the house when the cookies can come to you?! You can purchase an assorted cookie tin to sample all the flavors. If you're feeling fancy, why not get the famous crack pie or birthday cake?!
Dick Taylor Chocolate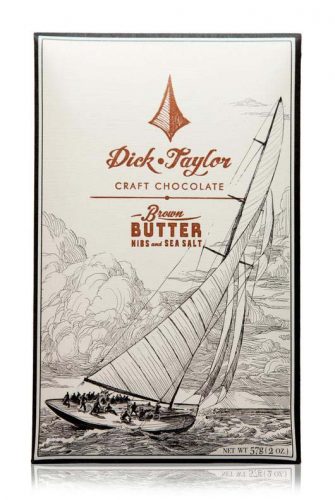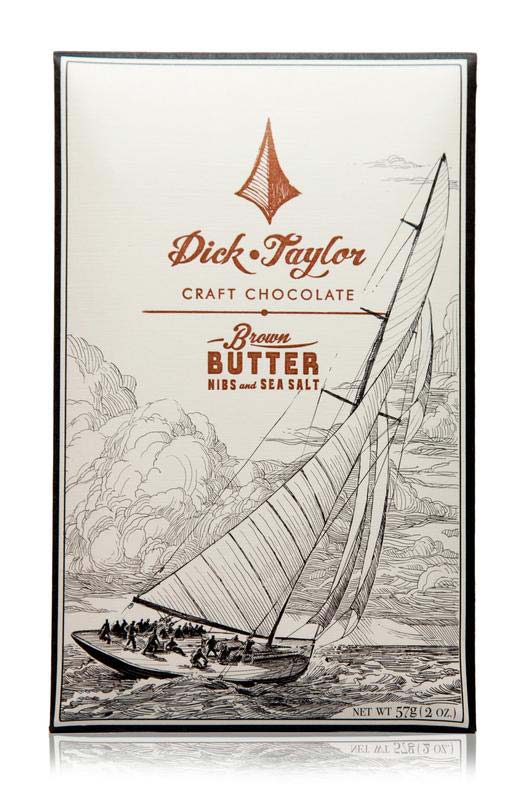 It's not a proper holiday gift guide without some chocolate!
Dick Taylor Chocolate is a small batch craft chocolate maker in Northern California. They take chocolate making very seriously, and you get to reap the delicious benefits.
Salt & Straw Ice Cream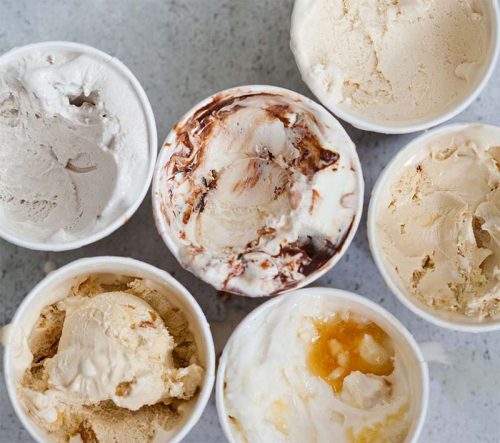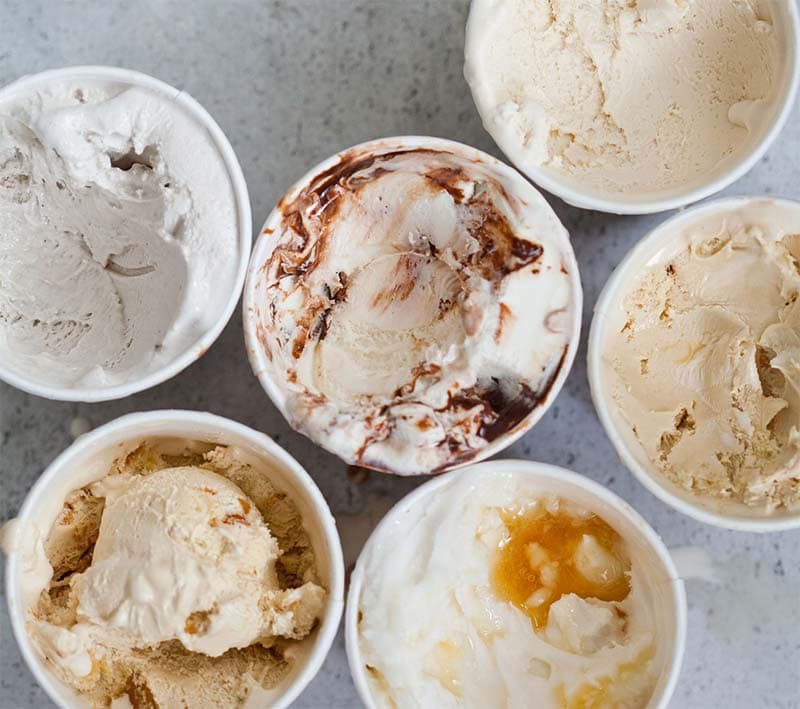 Salt & Straw started with one scoop shop in Portland, Oregon and now they have over a dozen shops up and down the West Coast!
If you're not within driving distance of one, don't worry. THEY DELIVER! Get the classic pint pack or choose your own five pack.
Cookbooks
I AM A FILIPINO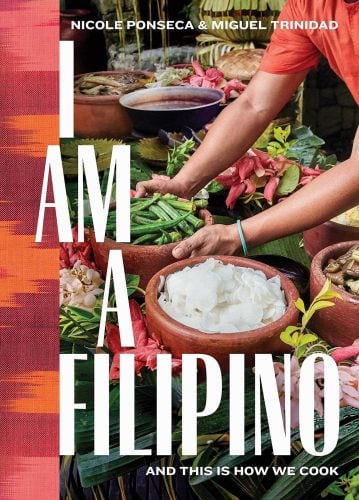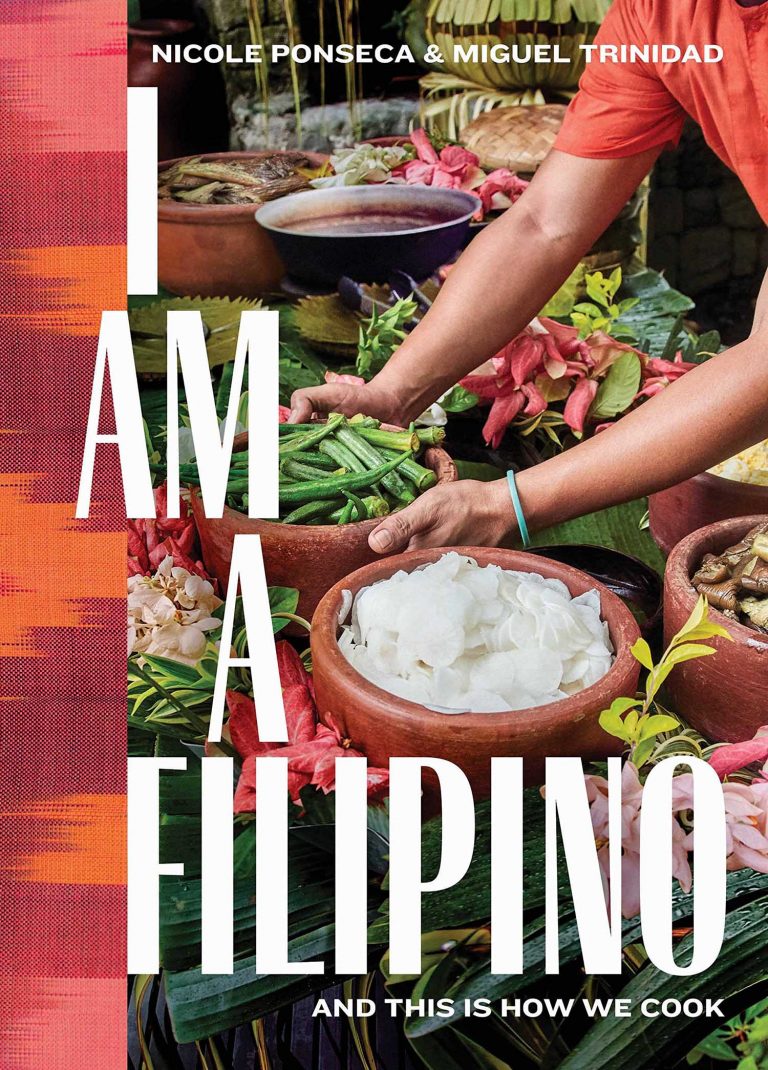 2018 has definitely been the year of Filipino food! I am beyond thrilled and excited that Filipino cuisine is finally in the spotlight.
I am a Filipino and This is How We Cook is wonderfully informative and in-depth book delves into the diverse foods and customs of the hundreds of islands that make up the Philippines.
Bake From Scratch Volume 2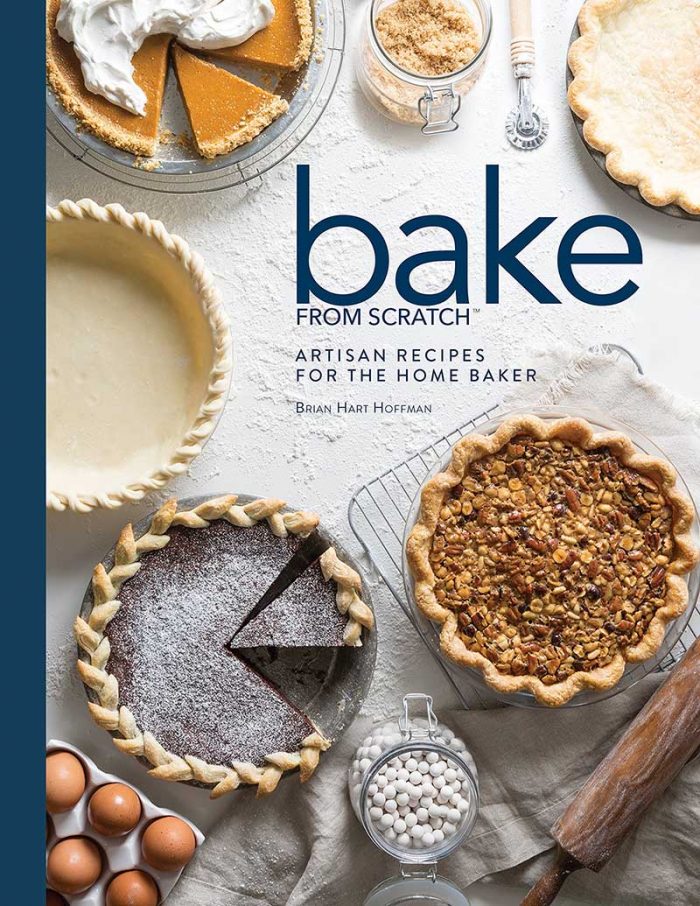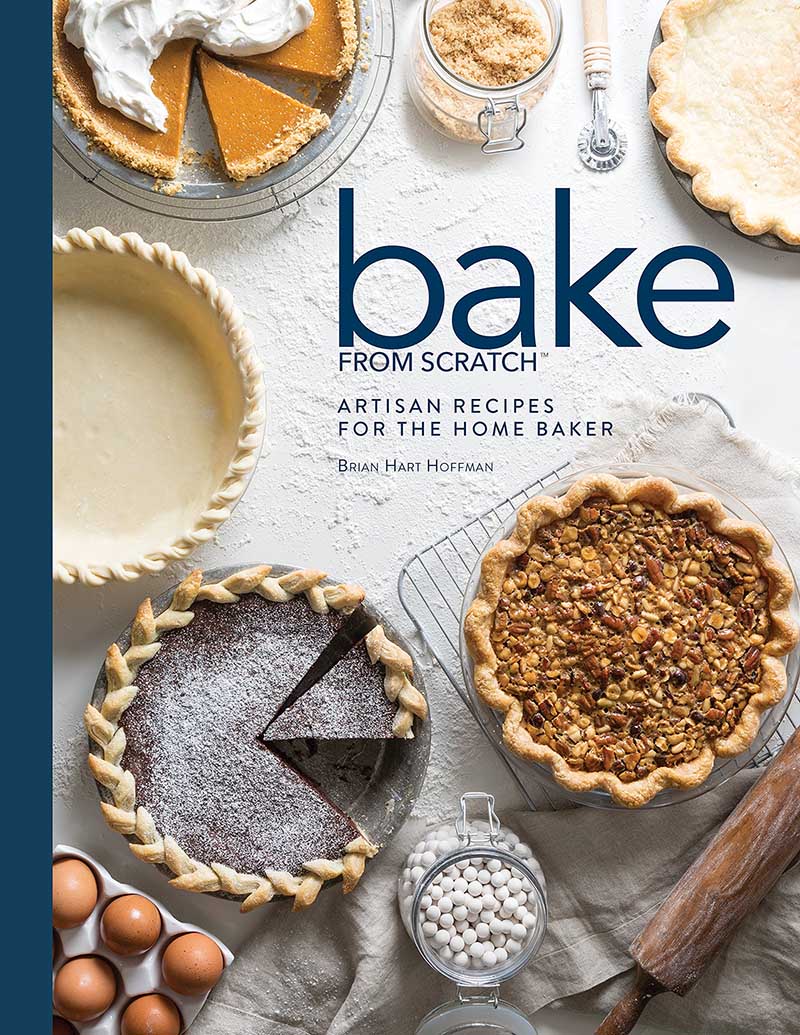 Fan of the Bake From Scratch magazine? Do you obsess over the beautiful sweets and treats featured on #thebakefeed Instagram? Volume 2 Artisan Recipes For The Home Baker features hundreds of delicious recipes.
I may be a little biased because I have a contributed a few recipes in the book!
SkinnyTaste Fast and Slow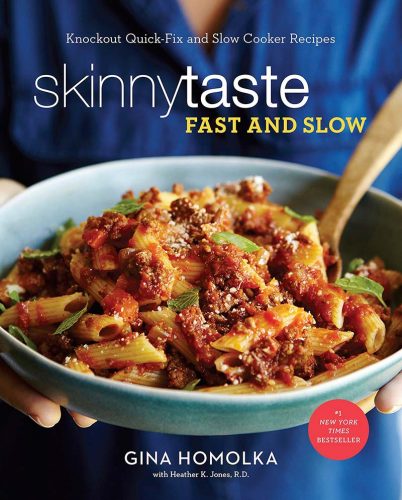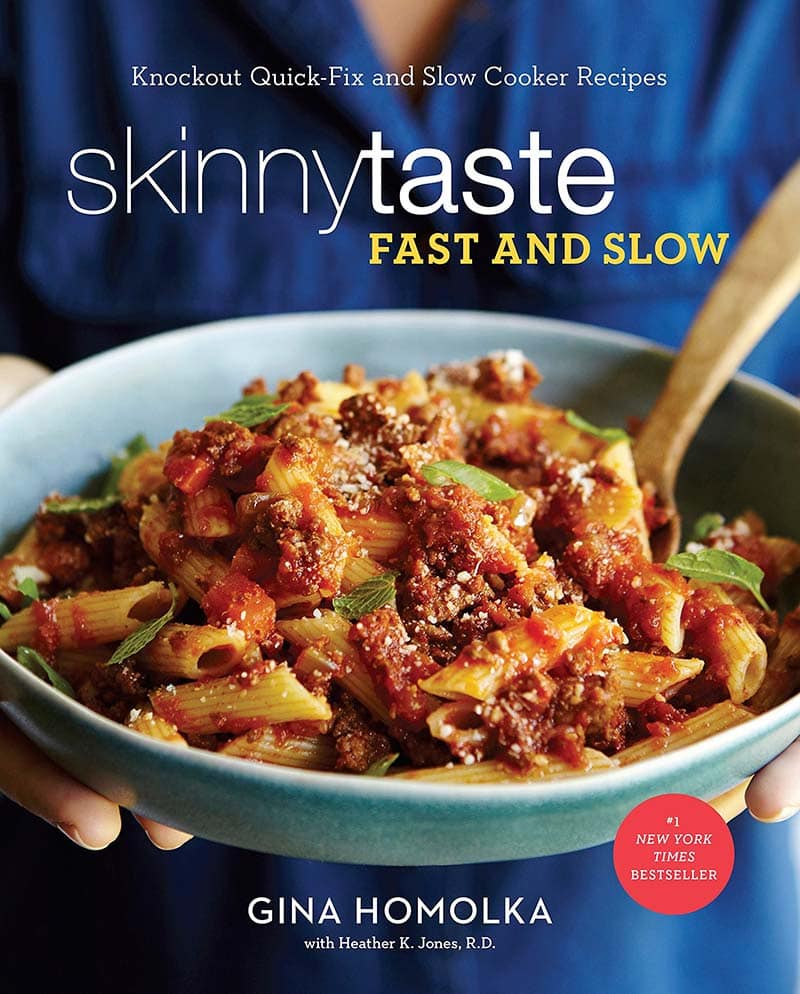 Gina of skinnytaste has her new One and Done cookbook, but this Fast and Slow cookbook from 2016 is still my favorite. I cook from this one weekly! It's a staple in my kitchen.
Delish: Eat Like Everyday's The Weekend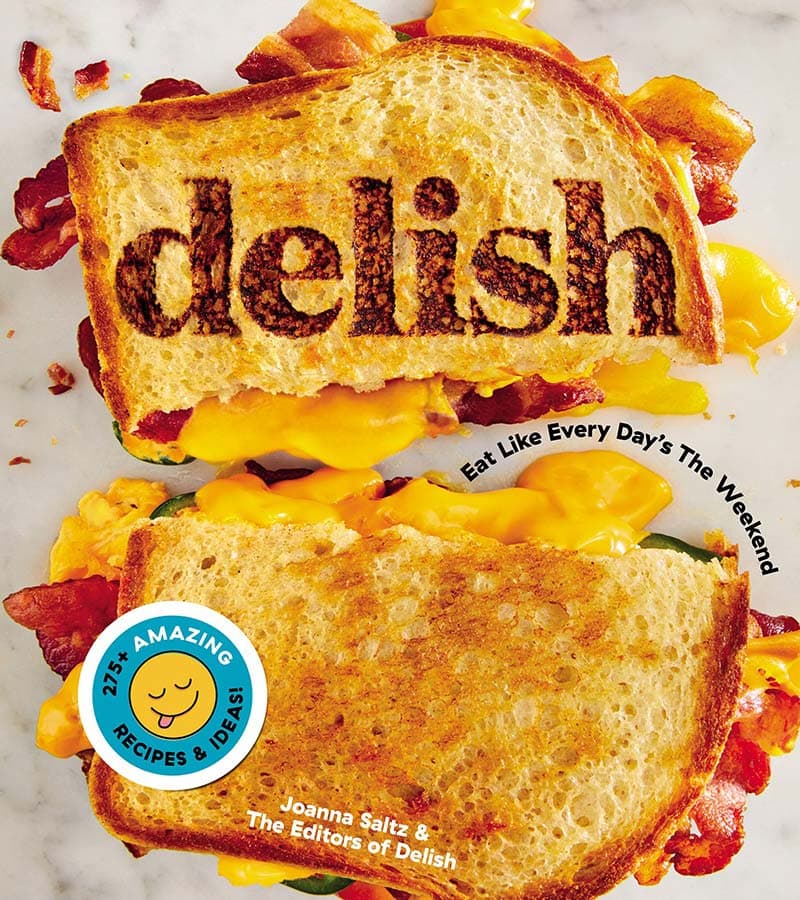 The tagline of the Delish cookbook speaks to my heart: "eat like every day's the weekend." This is a fun cookbook packed with tasty recipe for all sorts of occasions.
Just don't open it if you're on a low-fat, low-calorie, low-sugar diet. This cookbook is full of the GOOD STUFF. From brunch to midnight snack, they've got you covered.
Salt, Fat, Acid, Heat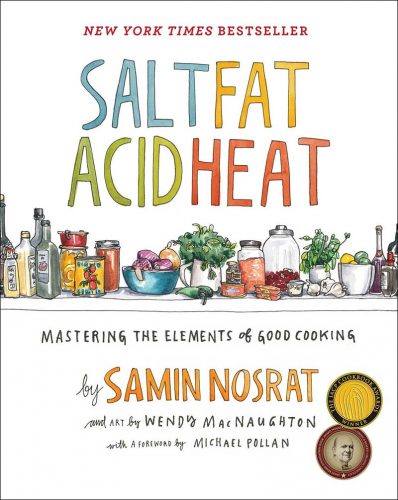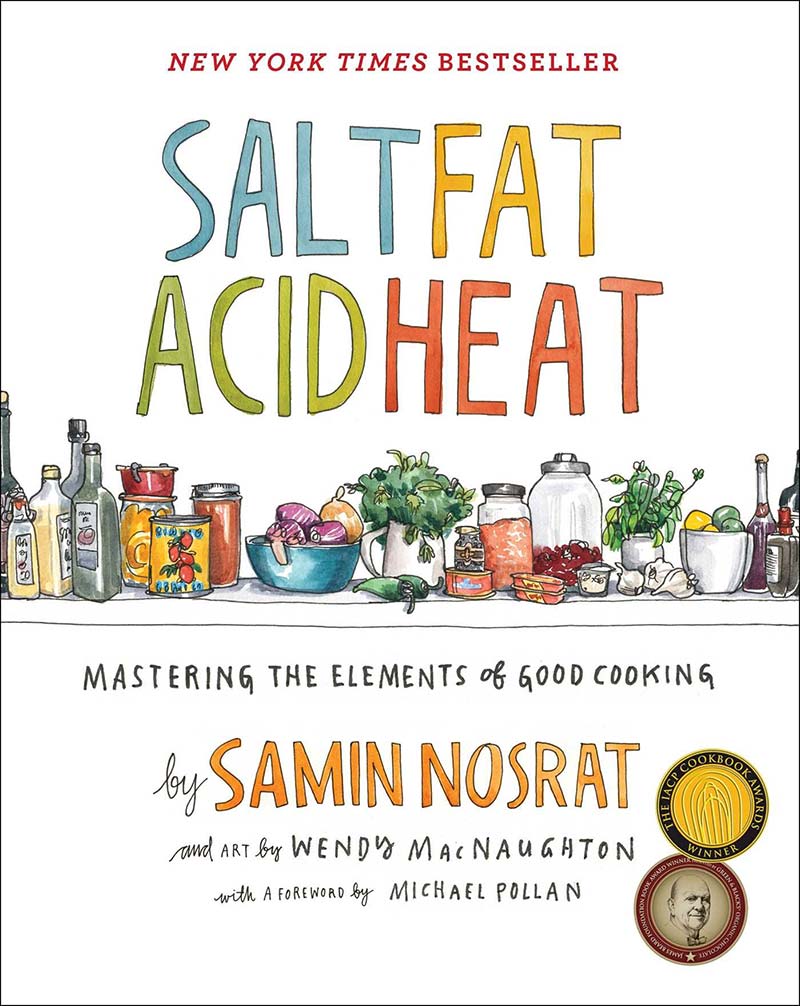 It's a New York Times bestseller, it's won several prestigious awards, and it was recently turned into a Netflix series. Salt Fat Acid Heat needs no introduction.
If you love to cook and want to understand the why certain foods taste better than others, you need to read this fantastic book by Samin Nosrat.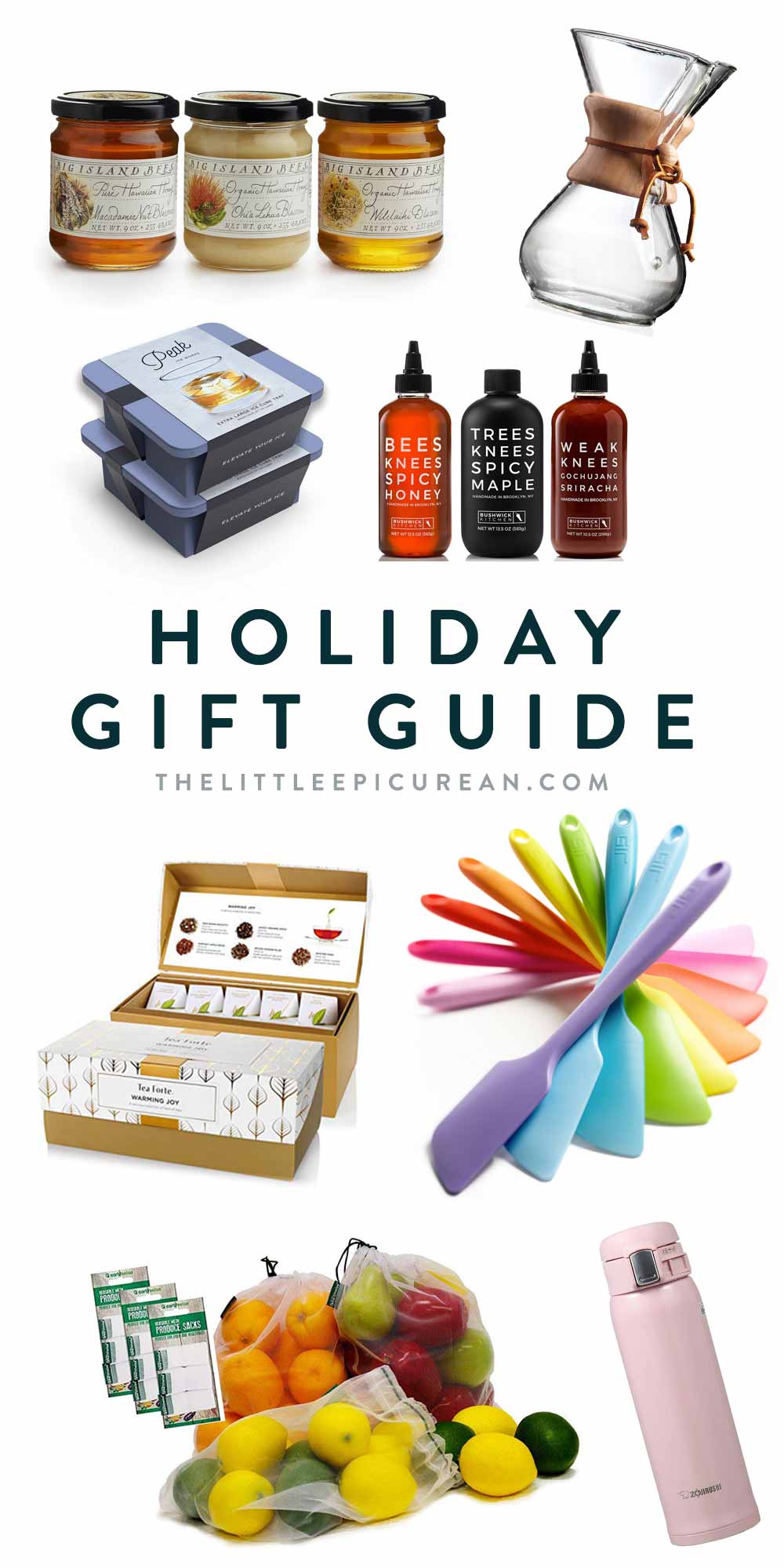 If you enjoyed this gift guide, here are few more to consider: