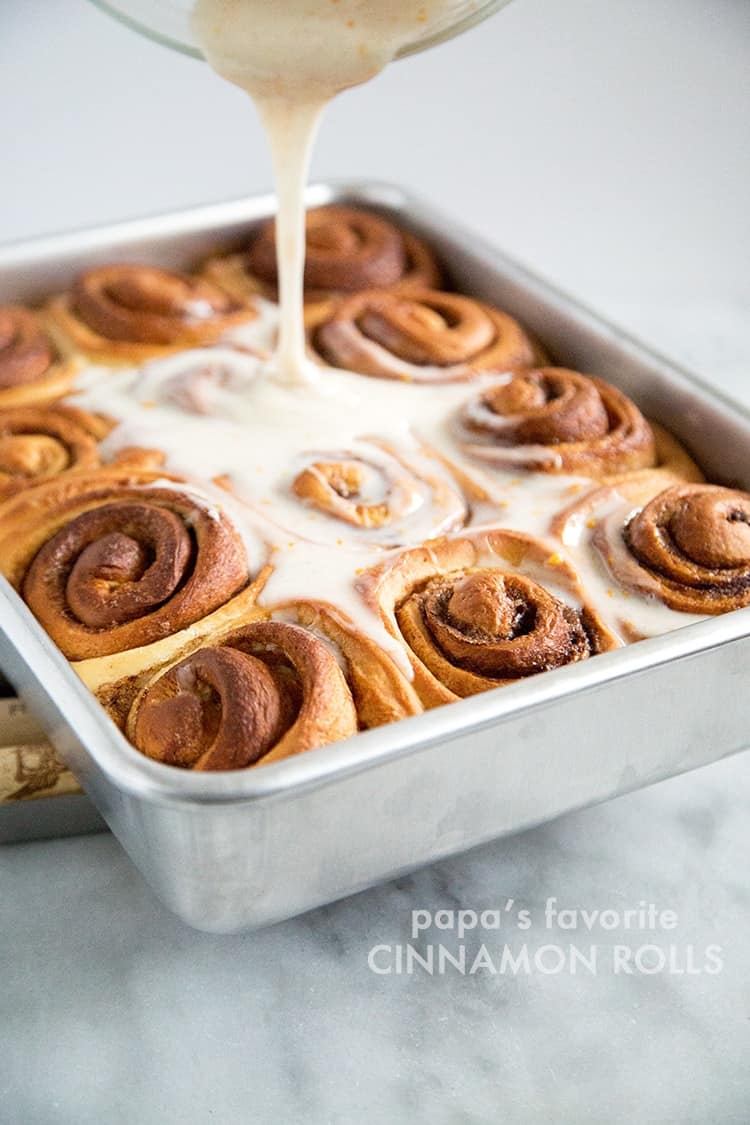 It's an inevitable part of life. You expect it. It's bound to happen one day.
Yet, no matter how young or old you are, the death of a parent is a difficult, heartbreaking, and tragic ordeal.
My father passed away a few days before Halloween. It feels weird writing it down, feels terrible saying it out loud. It feels like a stranger punched you so hard in the stomach that you fall to the ground. And there are no witnesses or anyone around to help you get back up.
That's what losing my papa felt like.
No matter how much family or friends try to help and support, it just feels like hurt all over. No words, no food, not even all the tail wagging and cuteness of my two dogs could fill that missing void. At first I felt so hopeless. It felt like I dropped a grain of sand at the beach and I was desperately trying to retrieve it again.
However, during this time of grief and sadness, I've also experienced the most goodness, gentleness, and generosity ever. From friends sending heartfelt cards to beautiful flower arrangements, or simply giving me a giant hug, it makes the situation tolerable.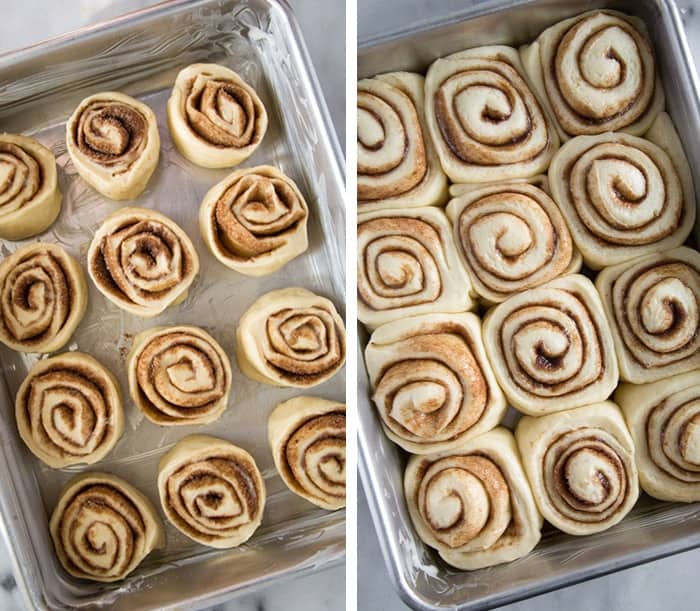 My father was a healthy and active 71 year old. His death was extremely unexpected.
When I received the phone call from my brother at 3am it felt like all the oxygen was drained from my world. I couldn't do something as simple as changing out of my pajamas.
I couldn't even cry. My brain was desperately trying to comprehend the news. I arrived at the hospital to my worse fear.
I loved my father with every molecule in my body. To me, he will always be the best man I've ever known. He has such a kind heart, a joyful spirit, and a generous loving nature. He has an infectious laugh that made me smile. An insatiable appetite that made him the perfect mealtime companion. And his love for animals is the reason I grew to love dogs, cats, birds, fish, and all living things so much.
He was extremely bright and intelligent. Before retiring, he worked as a chemical engineer for over 40 years. He instilled my great love and fascination for math, especially calculus and trigonometry. He taught me how to play chess, how to check my tire pressure, how to repot plants.
He gave me confidence, he taught me to believe in myself, and he always made me feel like I was worth more than the moon, the stars, and all the planets in the galaxy combined. But most important, he loved my mother more than anything in the world.
My entire life, he never said a mean word or negative comment against my mom. Whenever he spoke of her, it seemed like she could never do anything wrong in his eyes. He set the bar high for the kind of love I expected to find in a husband.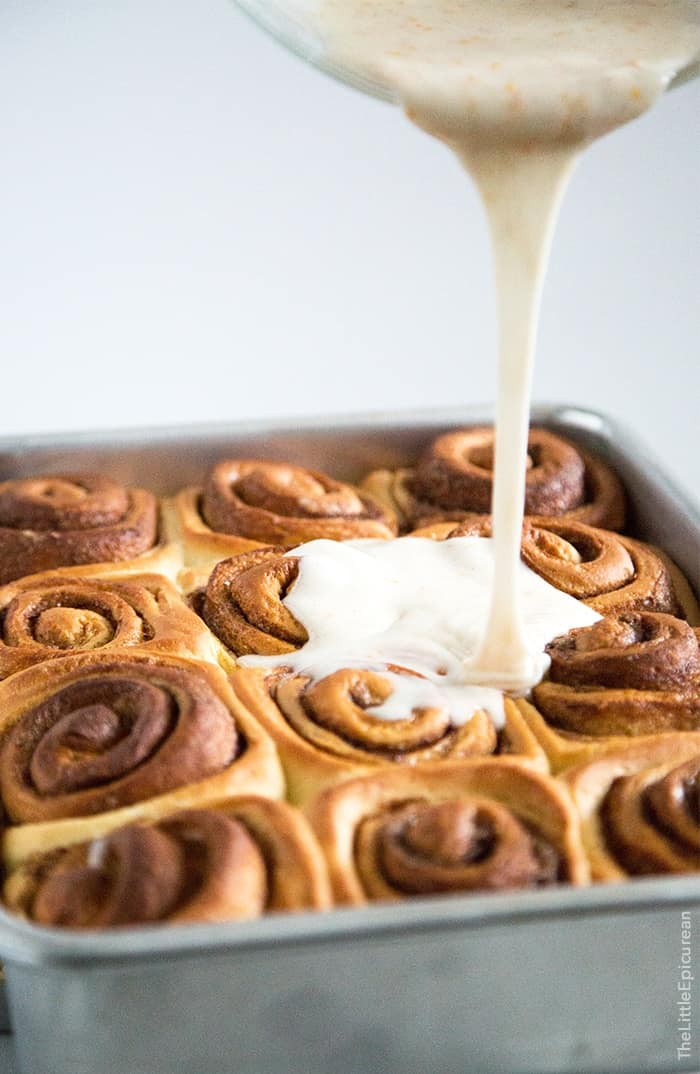 During his lifetime, my dad did everything in his power to always protect my mom, me, and my brother. He provided us with more than we could have ever asked for. He never criticized his children. Instead, he always believed in us, no matter what the circumstance.
My dad was the kind of man that believed girls could do anything boys could do (most of the time, even better). He never discouraged me from following my dreams or heart, even if at times I knew he didn't approve.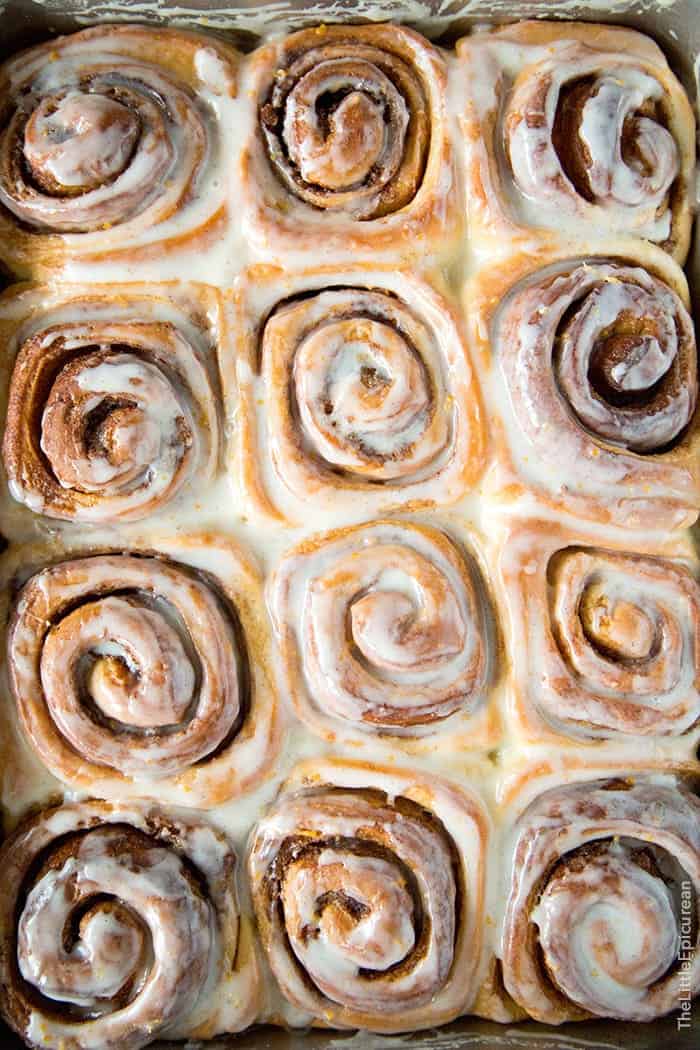 These cinnamon rolls are for my papa. Pretty much every cinnamon roll variation I've shared on the blog mentions him in some capacity. (coconut jam cinnamon rolls, chocolate walnut cinnamon rolls, caramel walnut sticky buns)  Cinnamon rolls were his favorite.
Every birthday, Easter, Thanksgiving, and Christmas, I made him cinnamon rolls.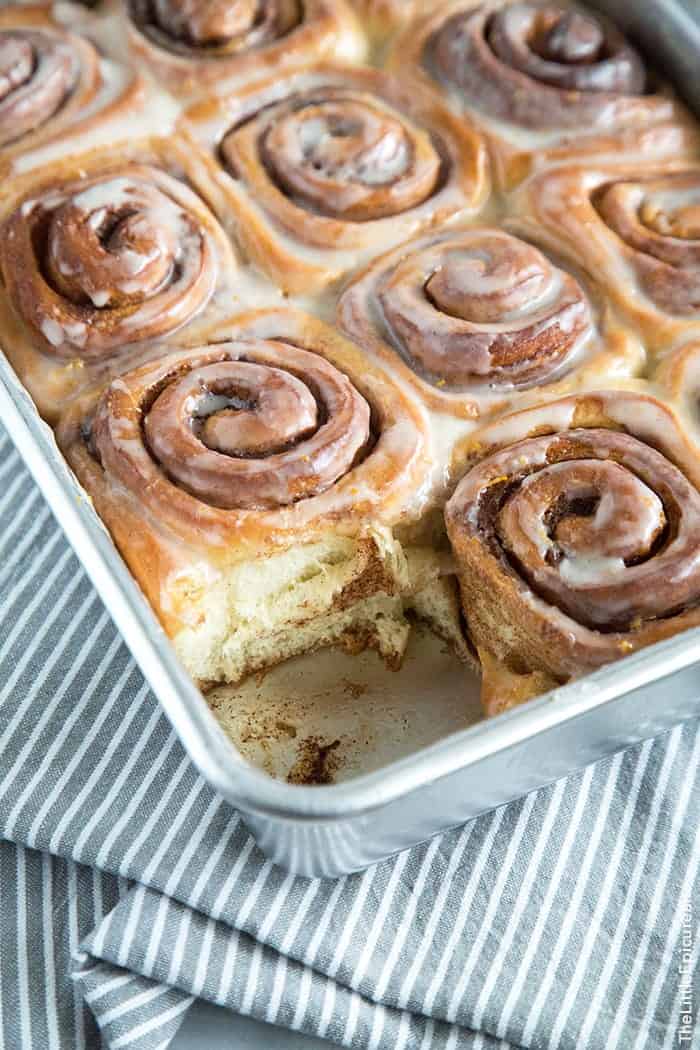 Cinnamon Rolls
Yield: 12 rolls
Ingredients
Dough:
1/2

cup

warm water, 110 degrees F

2 1/4

teaspoon

active dry yeast

1/4

cup

+ 1 teaspoon granulated sugar

1/2

cup

whole milk, room temp

1

large egg

1

large yolk

1

teaspoon

fine sea salt

4

cups

all-purpose flour

5

Tablespoon

unsalted butter, softened
Cinnamon Sugar Filling:
1/3

cup

unsalted butter, softened

1/3

cup

granulated sugar

1/3

cup

dark brown sugar, packed

1

Tablespoon

ground cinnamon

1/4

teaspoon

fine sea salt
Simple Glaze:
1 1/2

cup

powdered sugar

4

Tablespoon

milk

1

teaspoon

pure vanilla extract

1

teaspoon

finely grated orange zest

pinch fine sea salt
Instructions
Dough: Sprinkle yeast over warm water. Add 1 tsp sugar and stir to combine. Let sit for 5-7 minutes to allow mixture to bubble and activate.

In the bowl of a stand mixer, whisk together yeast mixture, remaining 1/4 cup sugar, milk, egg and yolk. Whisk salt into flour. Add 2 cups of flour to mixing bowl. Use the hook attachment to mix dough together. Mix on low speed until flour is incorporated. Add another 1 cup of flour. Continue to knead on low speed, adding softened butter 1 Tbsp at a time. Add remaining cup of flour and knead until the dough is smooth and cleans the sides of the bowl. If dough is too sticky, add additional flour 1 Tbsp at a time until desired consistency is achieved.

Transfer dough to a lightly greased bowl. Cover with plastic wrap and let dough rest at room temperature for about an hour until dough has doubled in volume.

Punch down risen dough. Transfer to a lightly floured working surface. Roll dough into a 20 x 14 inch rectangle. Spread softened butter over dough.

Cinnamon Sugar Filling: In a bowl, mix together sugar, brown sugar and cinnamon. Distribute cinnamon sugar filling and gently press into dough. Sprinkle sea salt.

Roll dough into a tight log, starting at the longest side. Slice the log into 12 equal parts. Lightly grease 9 x 12-inch baking pan. Cover pan with plastic wrap and let rolls rest for 30-45 minutes at room temperature to allow rolls to rise.

Preheat oven to 350 degrees F. Remove plastic wrap and bake rolls for 30-35 minutes until golden brown on top and the internal temperature of the rolls hit 185 degrees F. Allow rolls to rest for 5 minutes to slightly cool.


Simple Glaze: In bowl, combine powdered sugar, milk, vanilla, orange zest and sea salt. Mix until smooth. If glaze is too thick, add additional milk 1/2 tablespoon at a time. Spread over warm rolls and serve immediately.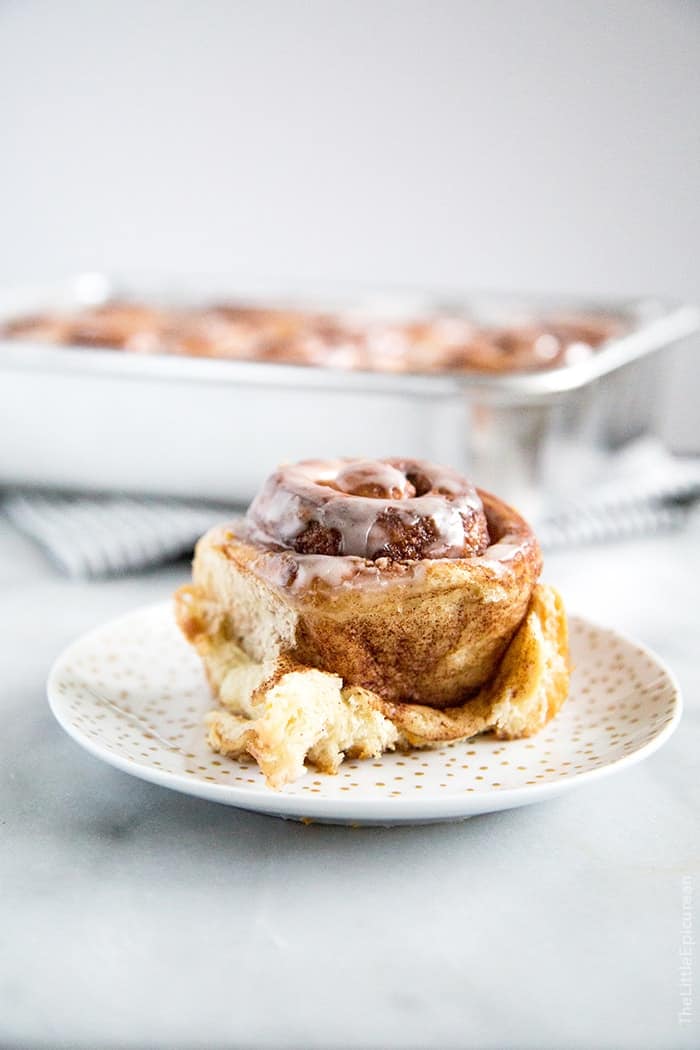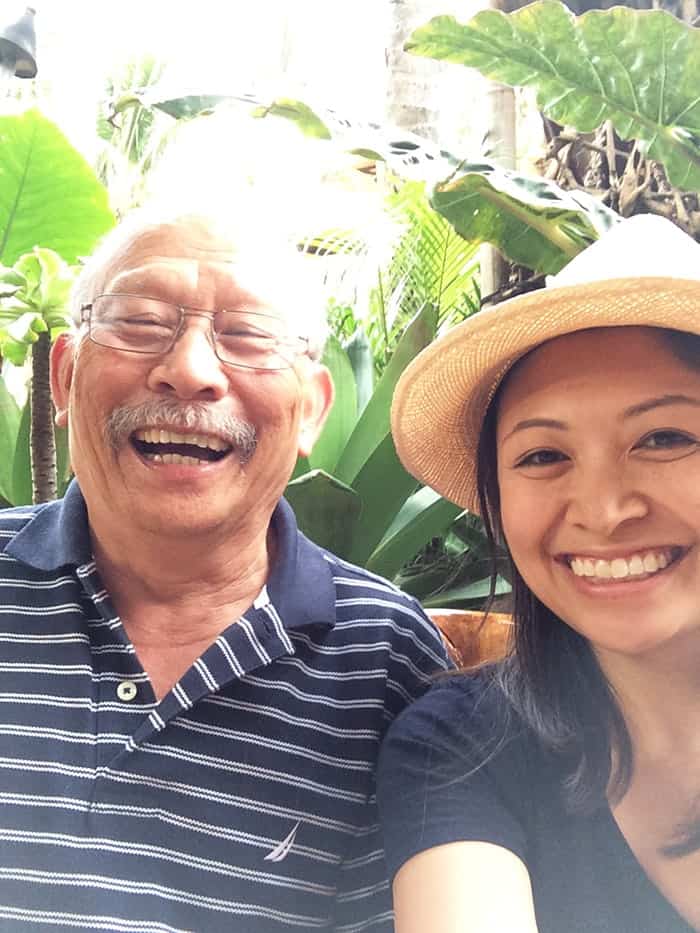 My papa and I shared a very comic relationship. We laughed about everything. Most of our photos together involve funny faces. I could talk to him about anything. He never judged nor discouraged me. He was a great listener (even though at times, he couldn't understand me because I talk rather fast).
He was very involved in planning my wedding for next year. The last conversation I had with him was about my wedding gown. He wanted to be surprised the day he would walk me down the aisle, but I couldn't help it. I wanted to show him the photo of me in the gown my mom and I picked out. He loved it and said it was exactly the kind of dress he would have chosen for me.
May your soul rest in peace, Papa. I miss you beyond comprehension.