Looking for the best Halloween desserts to share with friends and family this spooky season? These sweet treats are sure to delight and surprise!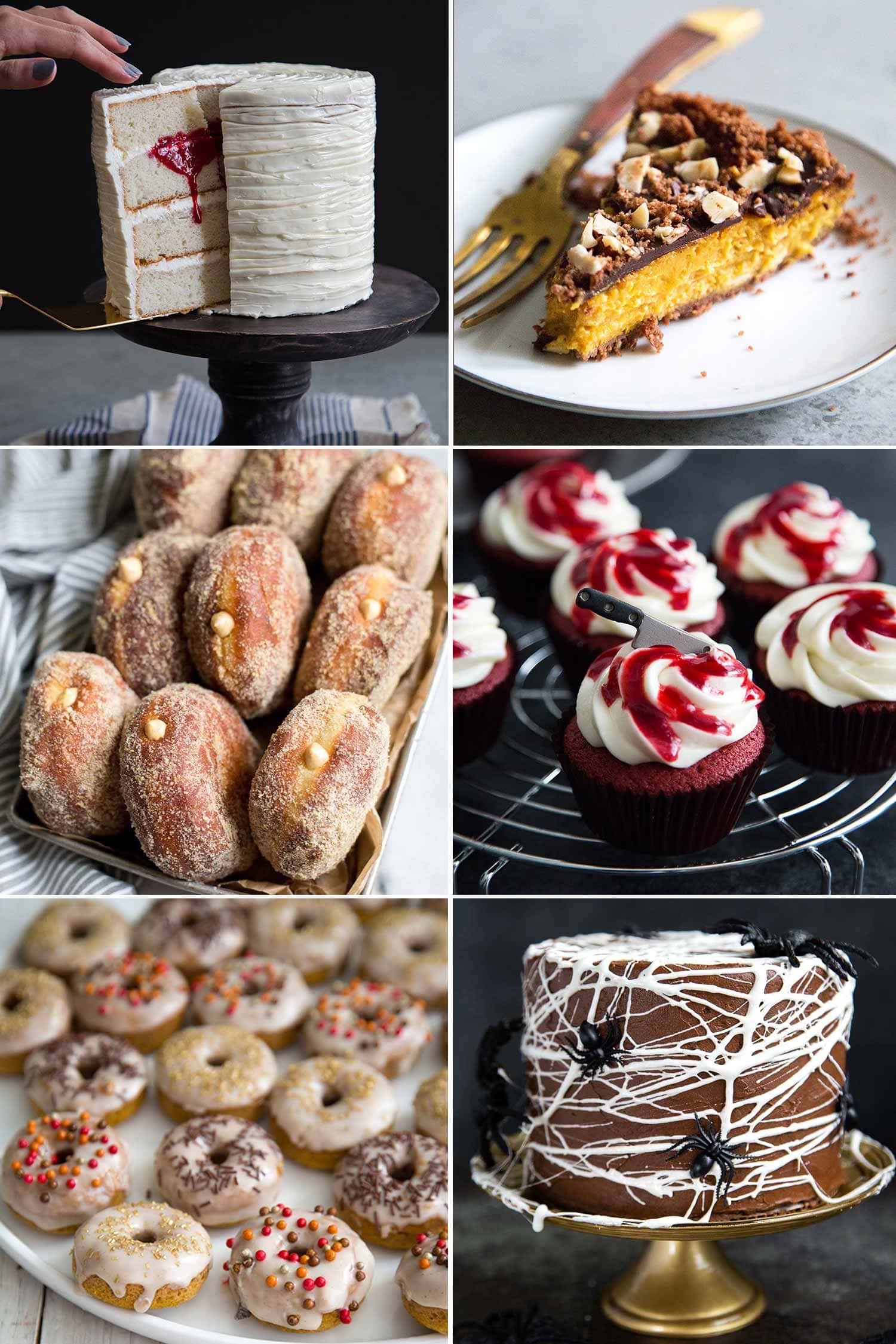 Are you on team candy or team chocolate? Or does your sweet tooth love all things sugar?
From bloody red velvet cupcakes to death by chocolate cake, you're sure to find something for your celebration.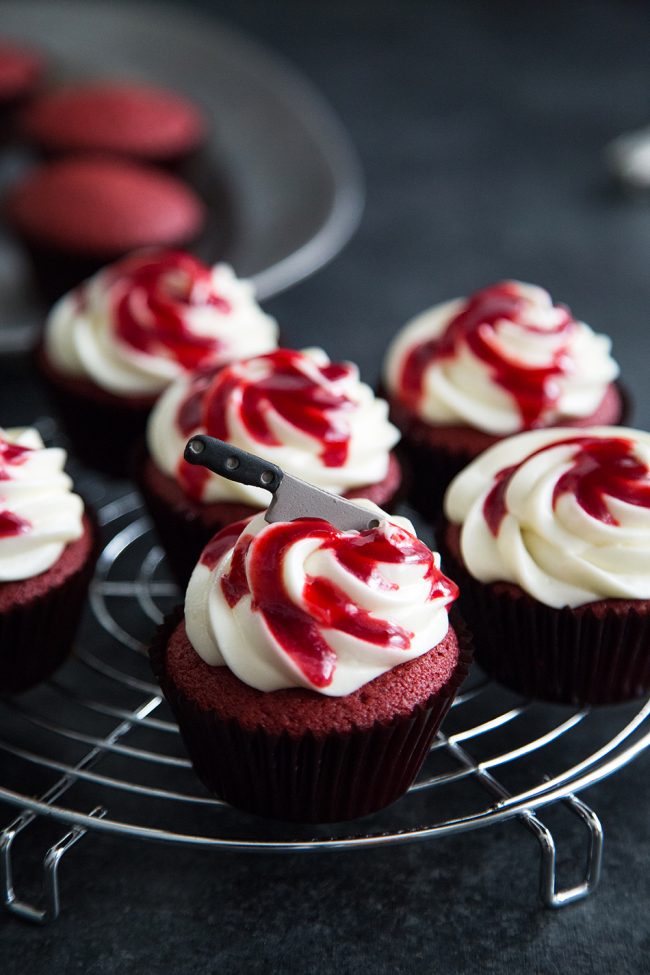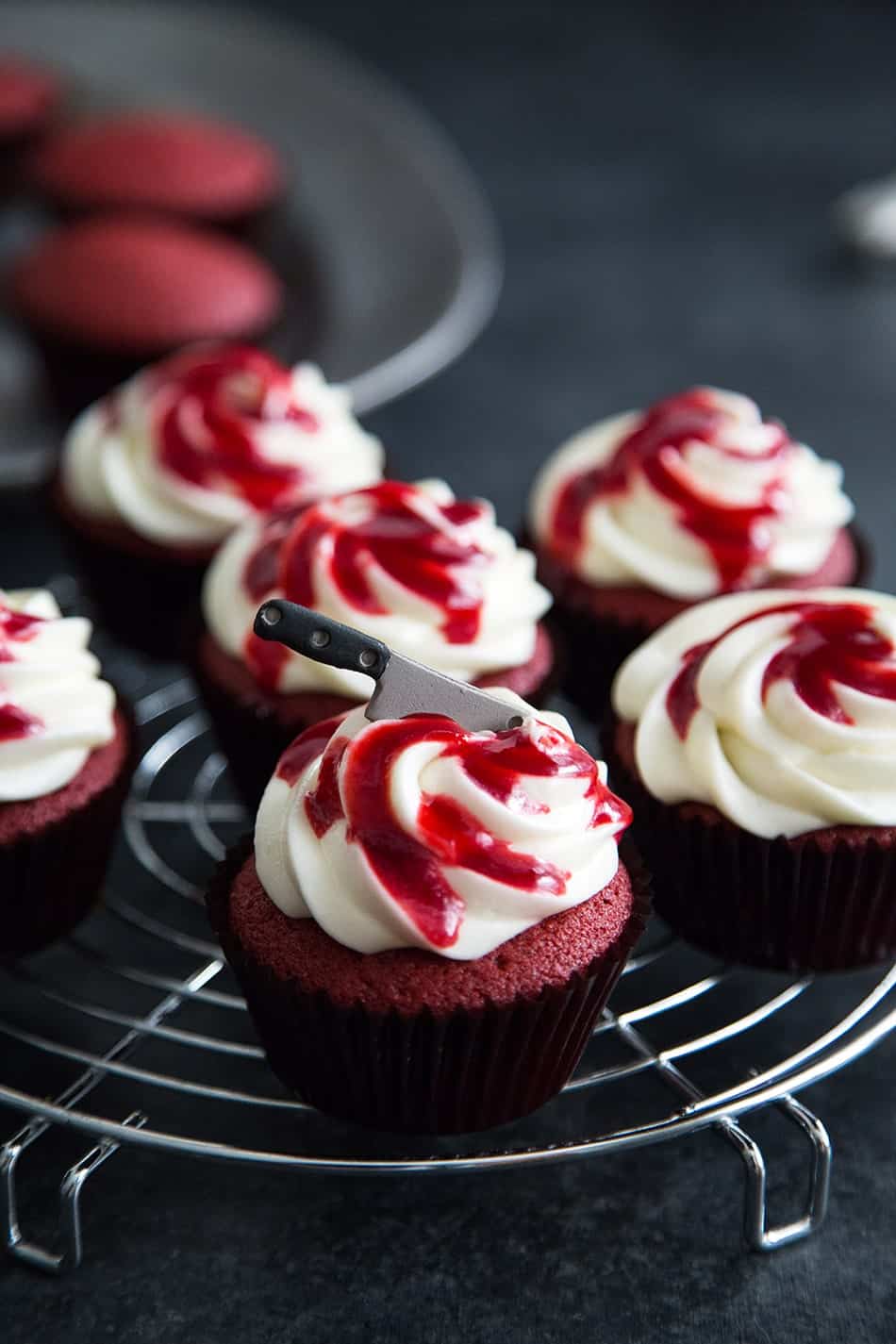 In my opinion, the best halloween desserts are portable and easy to eat. This red velvet checks all the boxes!
It's a traditional red velvet cupcake with cream cheese frosting. For a shocking touch, it's topped wtih raspberry coulis and the cutest little royal icing meat cleavers.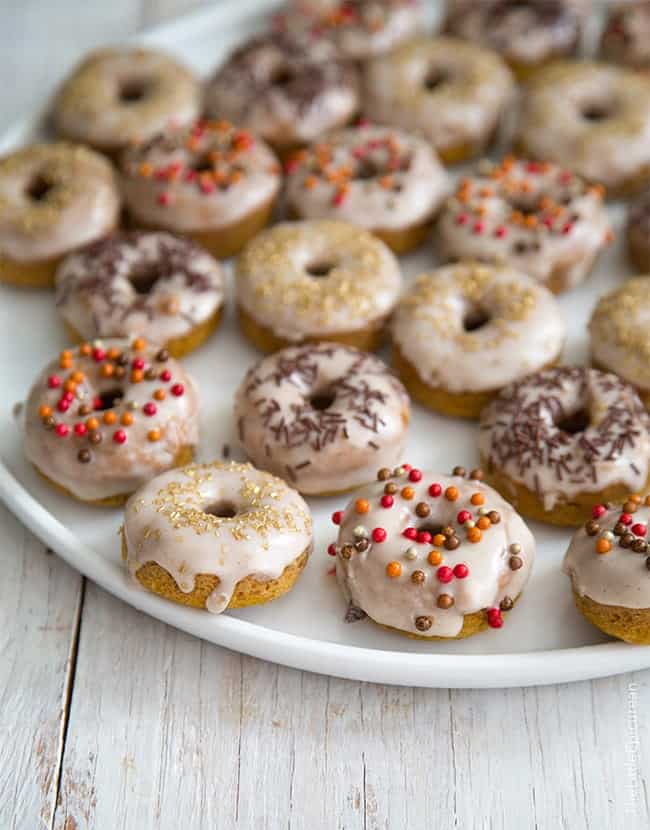 These mini pumpkin donuts are like the comforting embrace of an old friend.
The baked donuts are moist and packed with pumpkin flavor. Top with festive sprinkles for the perfect classy Halloween treat!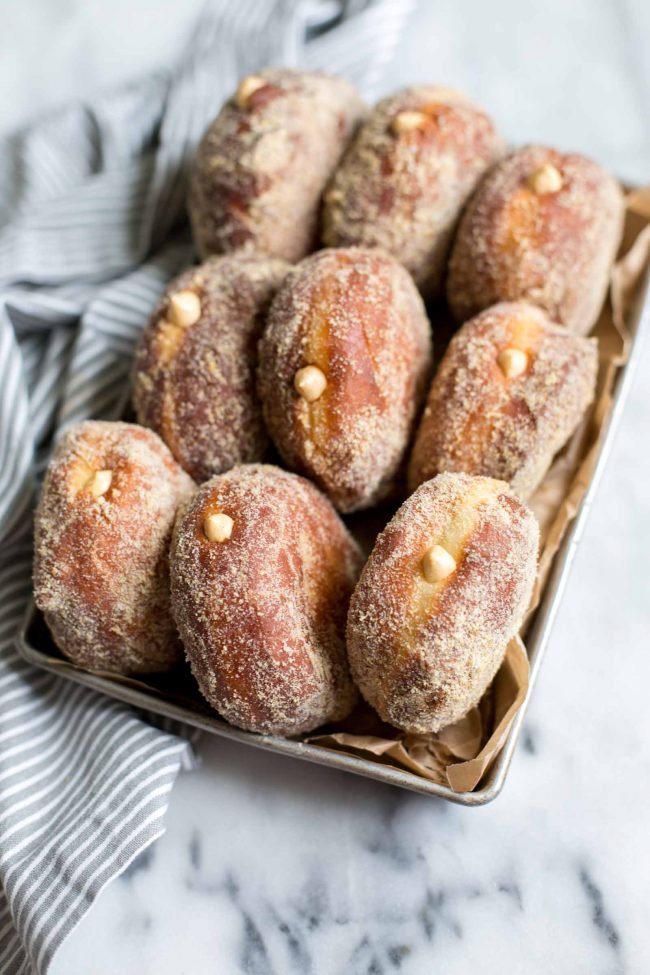 Brioche doughnuts filled with pumpkin cheesecake and coated with ground graham cracker sugar.
This post features 10 easy simple ways to decorate cupcakes for Halloween using a variety of store-bought candies.
Do you want the crazy Oreo owl? How about the licorice legs spider?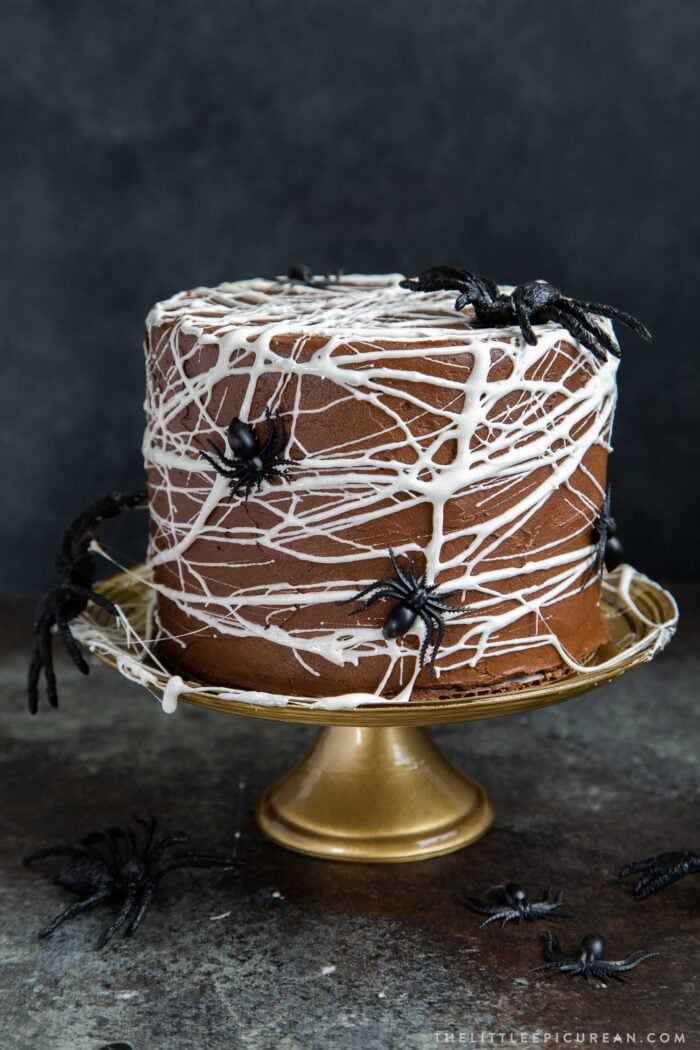 Three layers of chocolate cake frosted with a simple chocolate American buttercream.
Add melted marshmallow spider webs for a sweet spooky touch!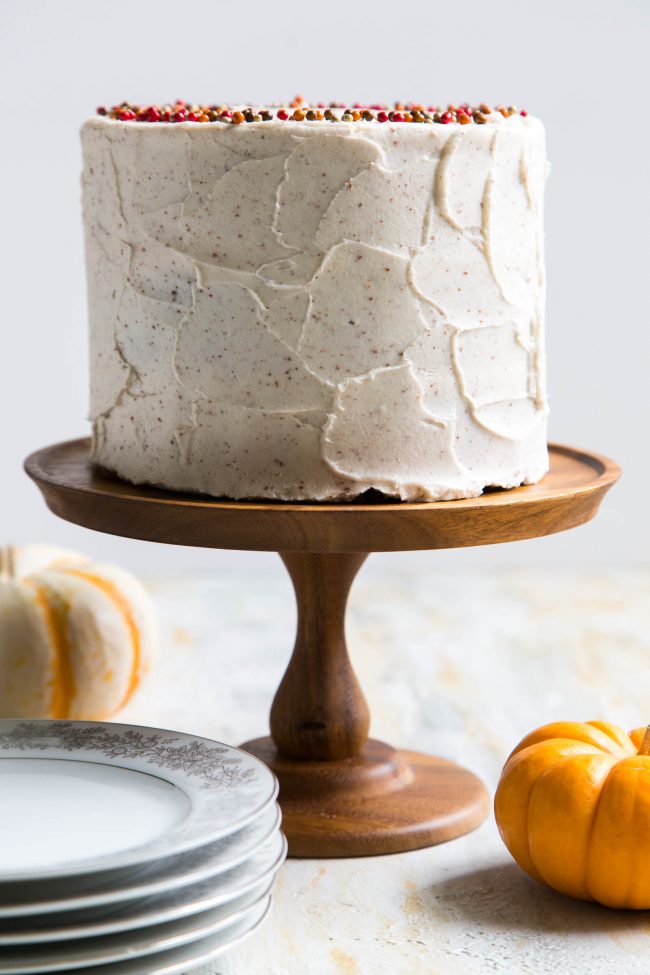 Celebrate the warm flavors of autumn with this brown butter pumpkin cake.
It's a small 6-inch cake that packs a punch of delicious intense fall flavors!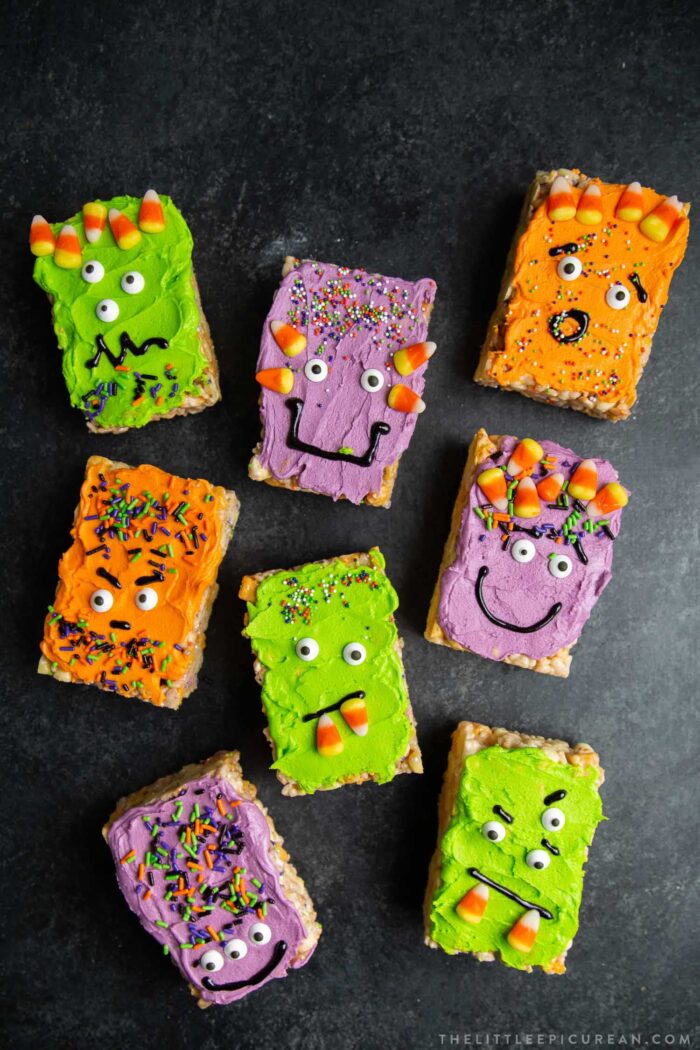 Let your creative side run wild with these Halloween cereal treats.
Use a variety of colorful frosting and assorted decorations to make these no-bake desserts truly unique!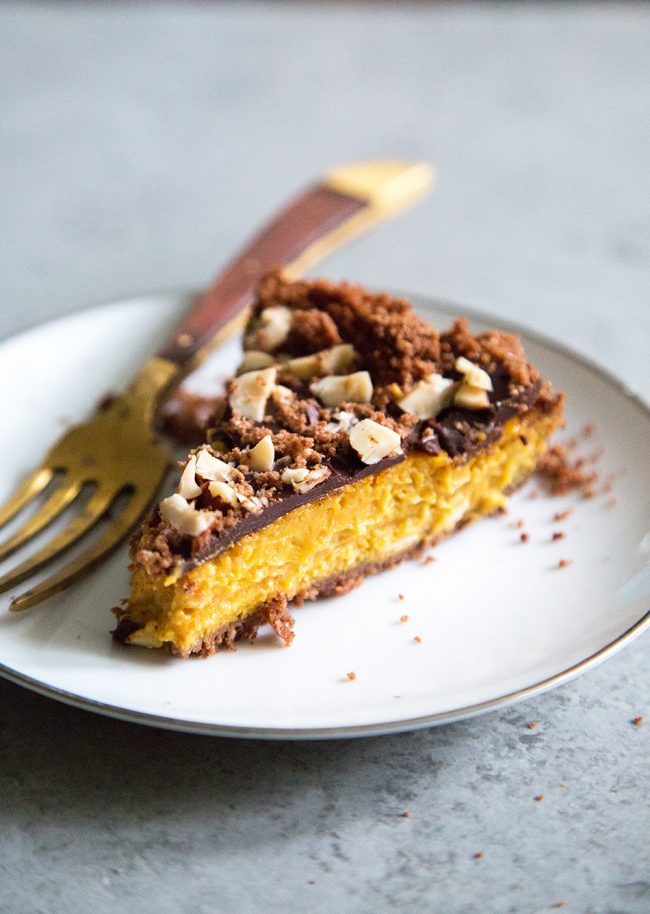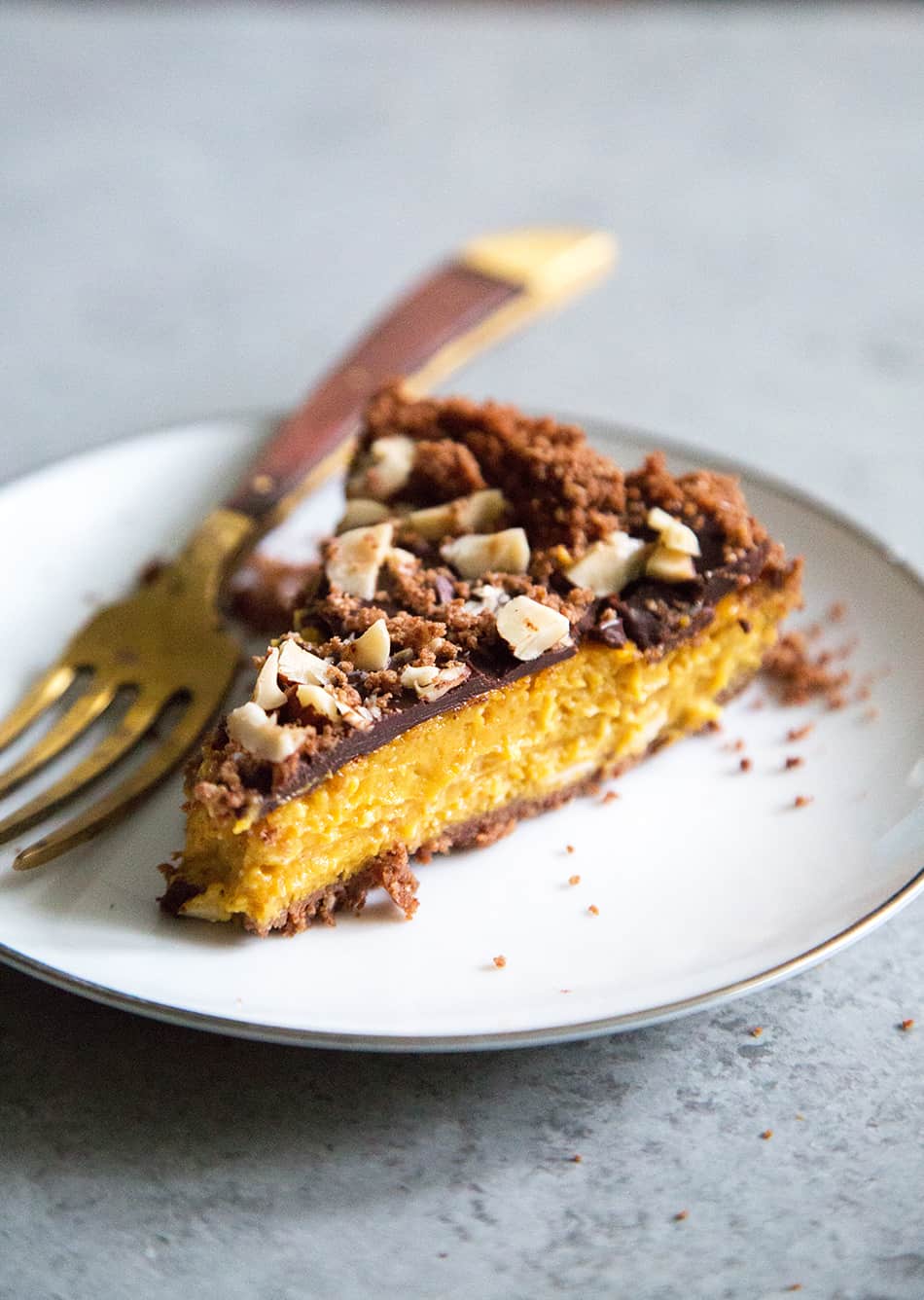 Chocolate hazelnut graham cracker crust with pumpkin cheesecake filling. It's topped with chocolate ganache and chopped roasted hazelnuts.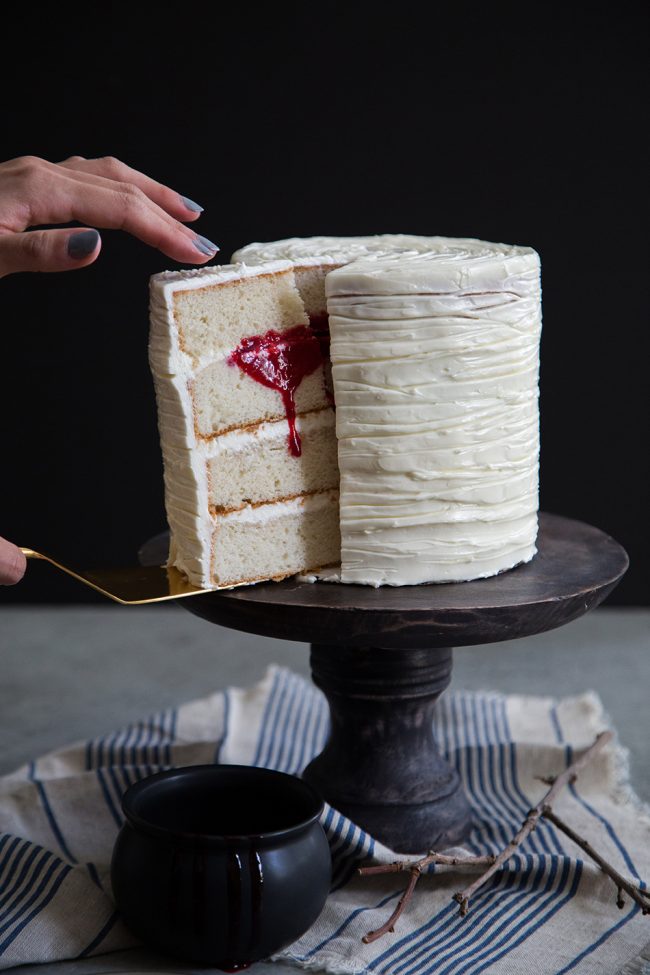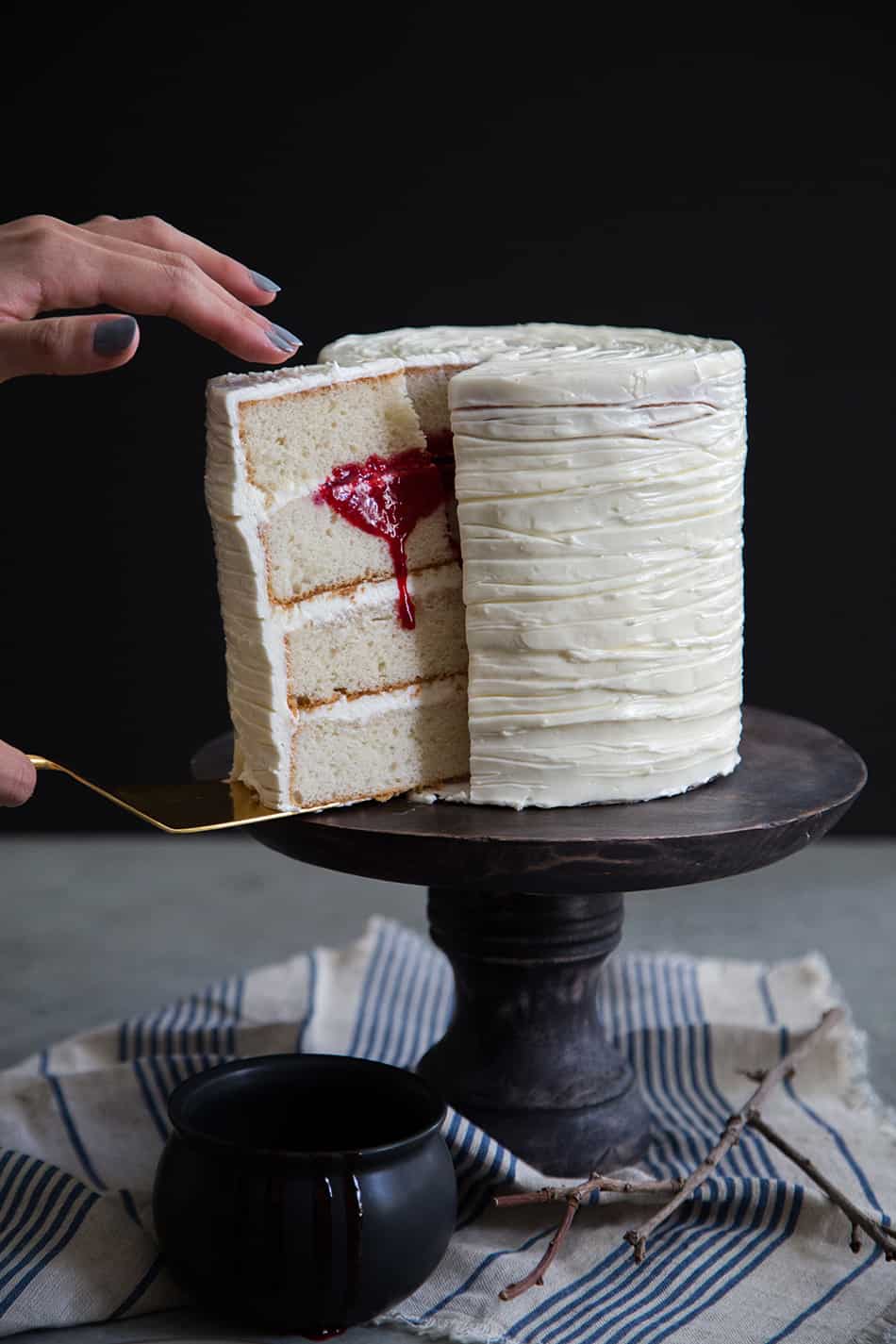 This bloody cake will definitely shock and surprise your Halloween guests.
It's made of four layers of vanilla cake, vanilla Swiss buttercream, and raspberry coulis (aka my version of fake blood!).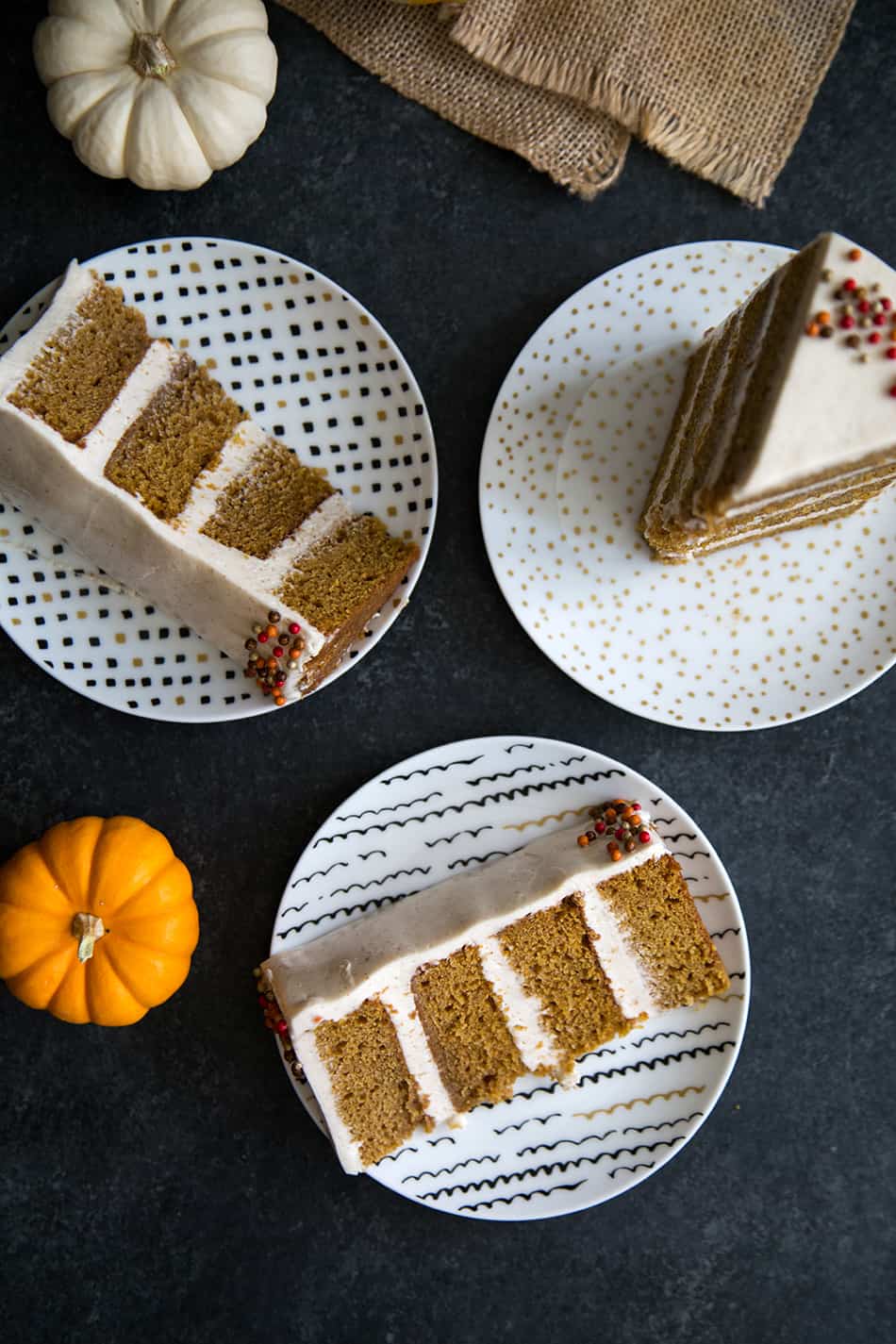 Four layers of moist pumpkin cake frosted with cinnamon maple Swiss buttercream.
This cake tastes like autumn in a bite!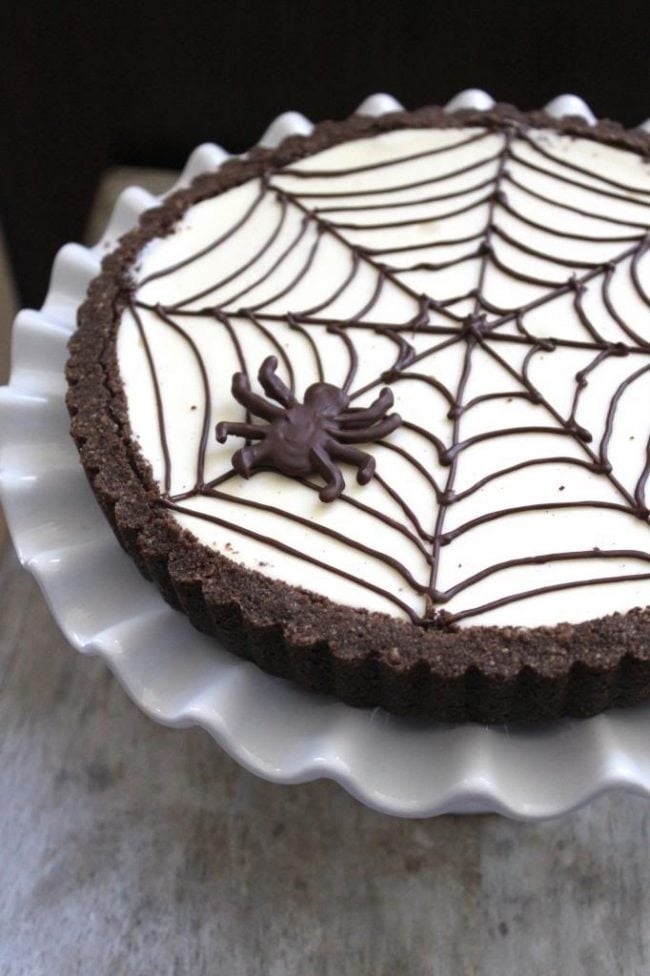 Chocolate almond crust, luscious cheesecake filling, and a spider web made out of melted chocolate.
Decorate with a plastic toy spider or make an edible spider out of chocolate!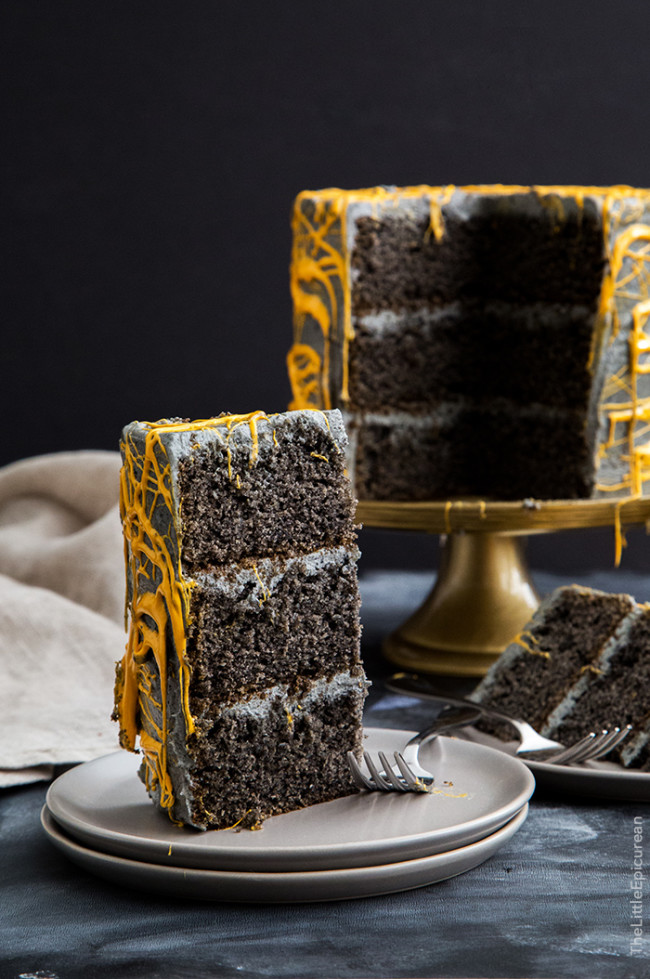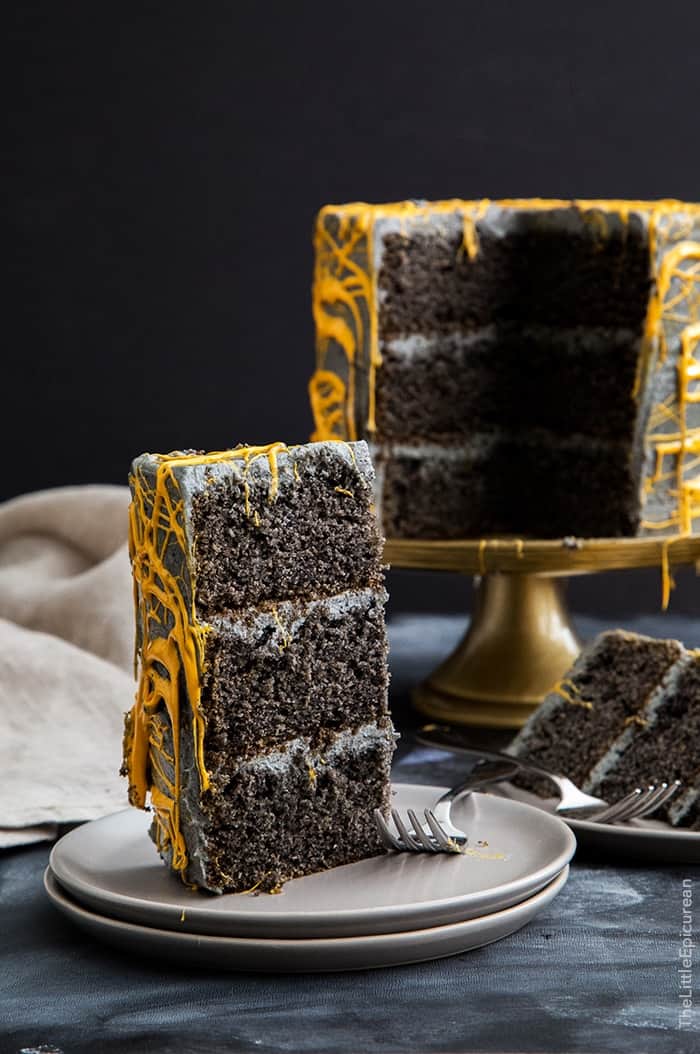 Three layers of black sesame cake frosted with black sesame buttercream and enrobed with orange colored marshmallow webs.
If you've never had black sesame desserts, it tastes similar to peanuts. It's very toasty and nutty in flavor.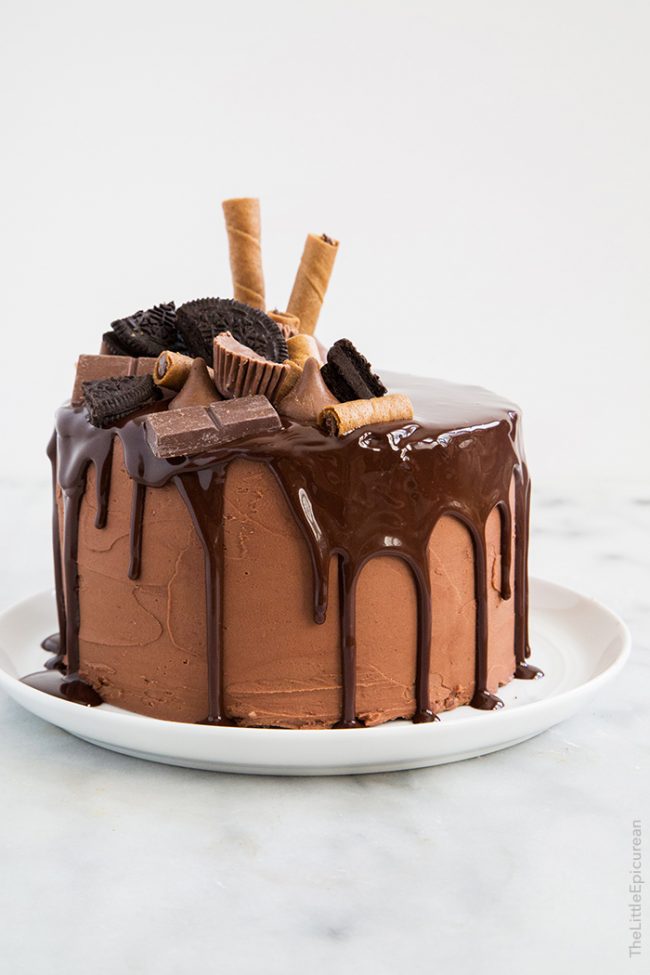 A chocolate lover's dream! Four layers of rich chocolate cake frosted with decadent chocolate buttercream and topped with melted chocolate.