The Cuba Libre is also known as Rum and Coke. This cocktail traditional consists of cola, rum, and lime juice.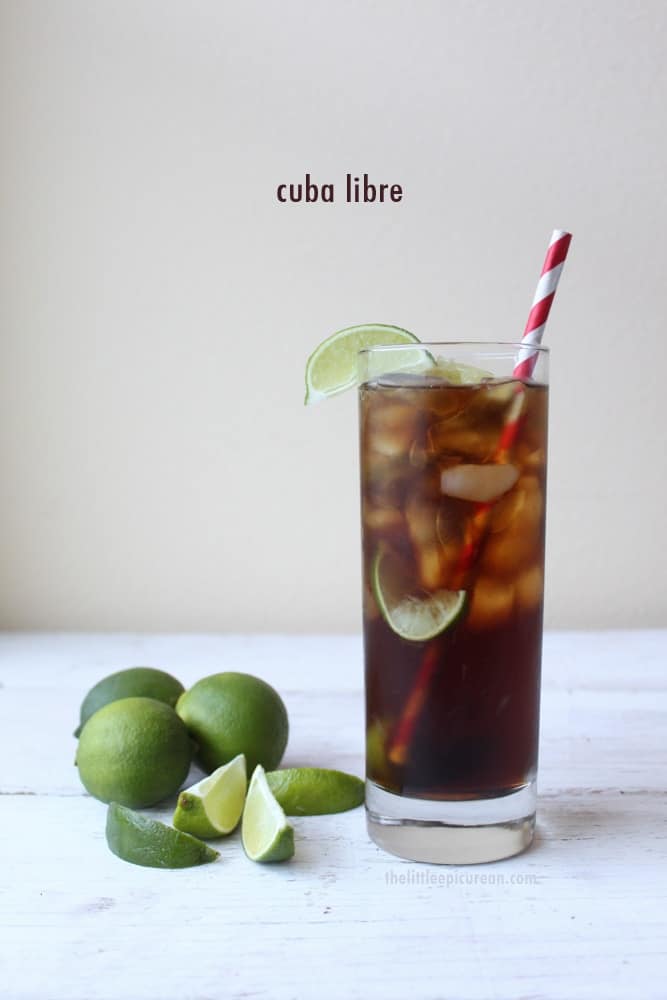 When life gives you limes, you make a Cuba Libre.
This makes 1 serving:
Ingredients
2 oz dark rum
lime wedges
Coca cola, or my preference- Diet Coke
Ice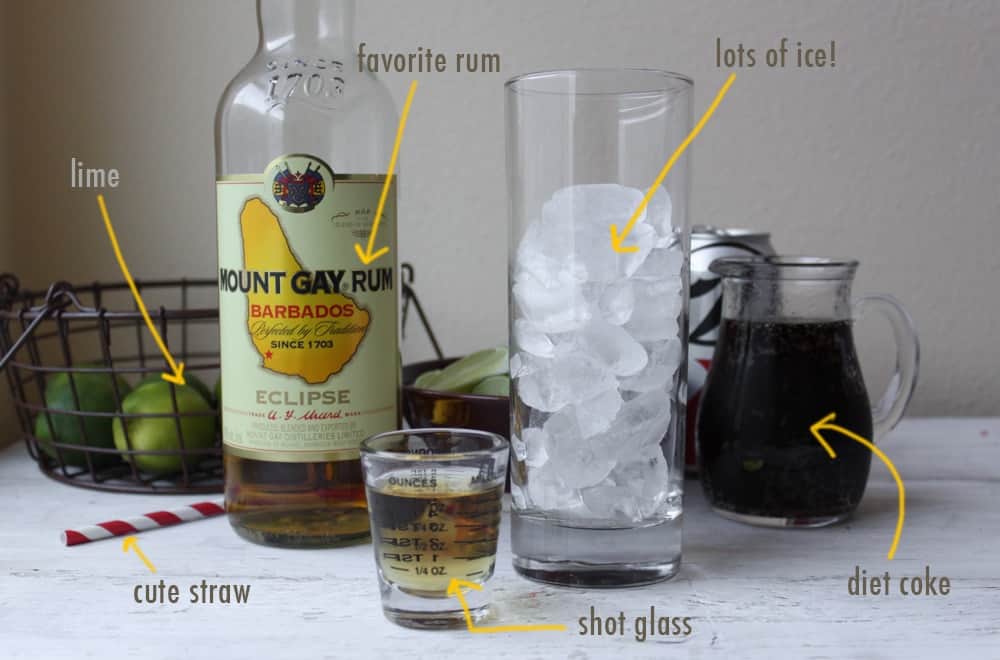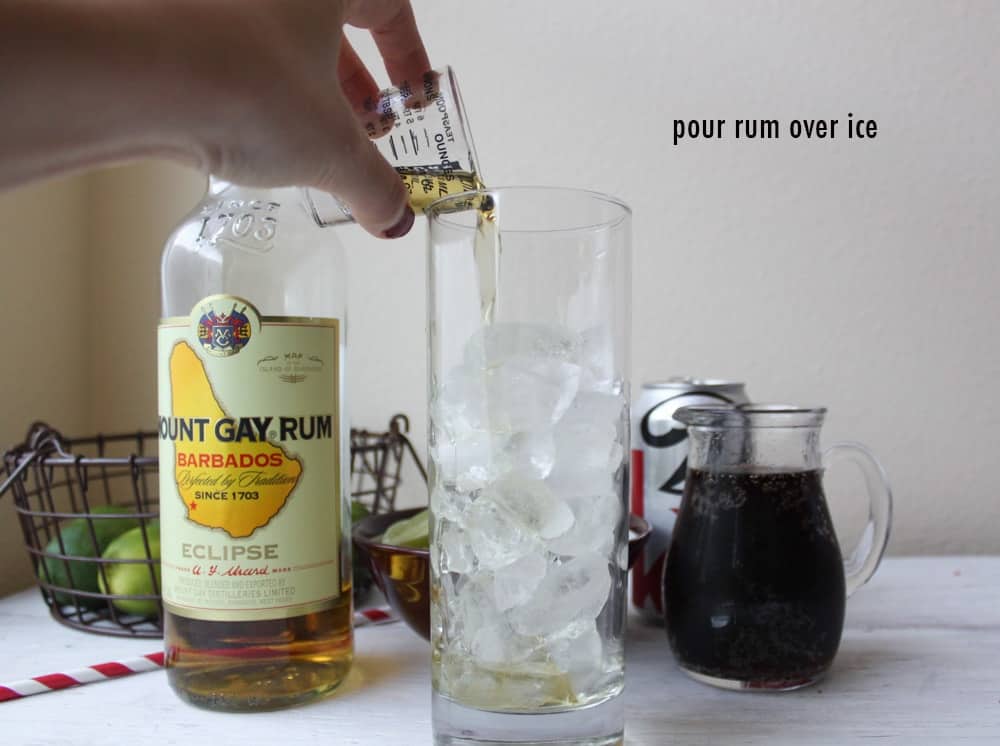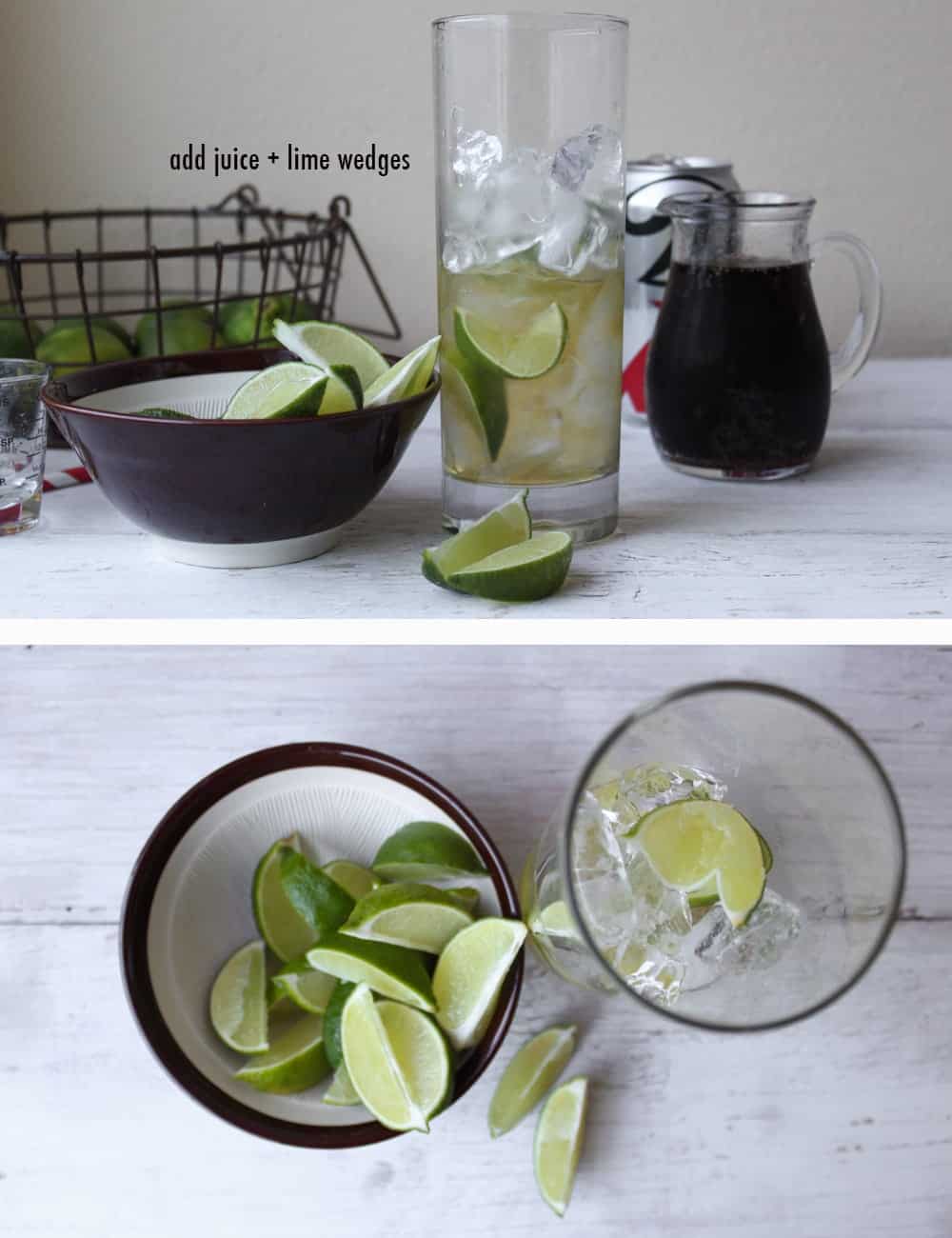 This is my husband's favorite mixed drink. If he sees a surplus of fresh limes in the fridge, I know he'll be making himself a glass on the weekend.
The drink originated in Cuba when the country won independence in the Spanish–American War. While it's a super easy cocktail to make, it's also very refreshing. The fresh lime juice adds much brightness.
Feel free to use your favorite rum, whether it's white, spiced, or dark. I prefer Mount Gay Rum Eclipse. It's a mellow, versatile rum that works with a variety of applications.
Cheers!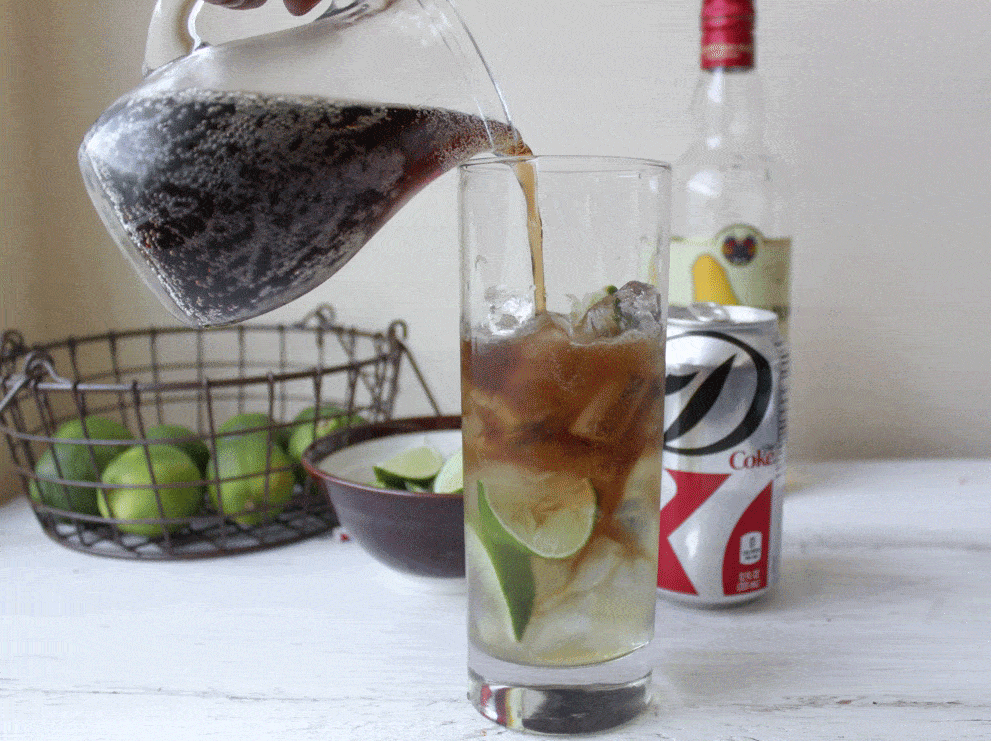 Cuba Libre
Yield: serves 1
Ingredients
2

oz

dark rum

lime wedges

Coca cola, or Diet Coke

ice
Instructions
In a glass add 2 oz rum and lime juice (according to preference). Top with coke and add ice.