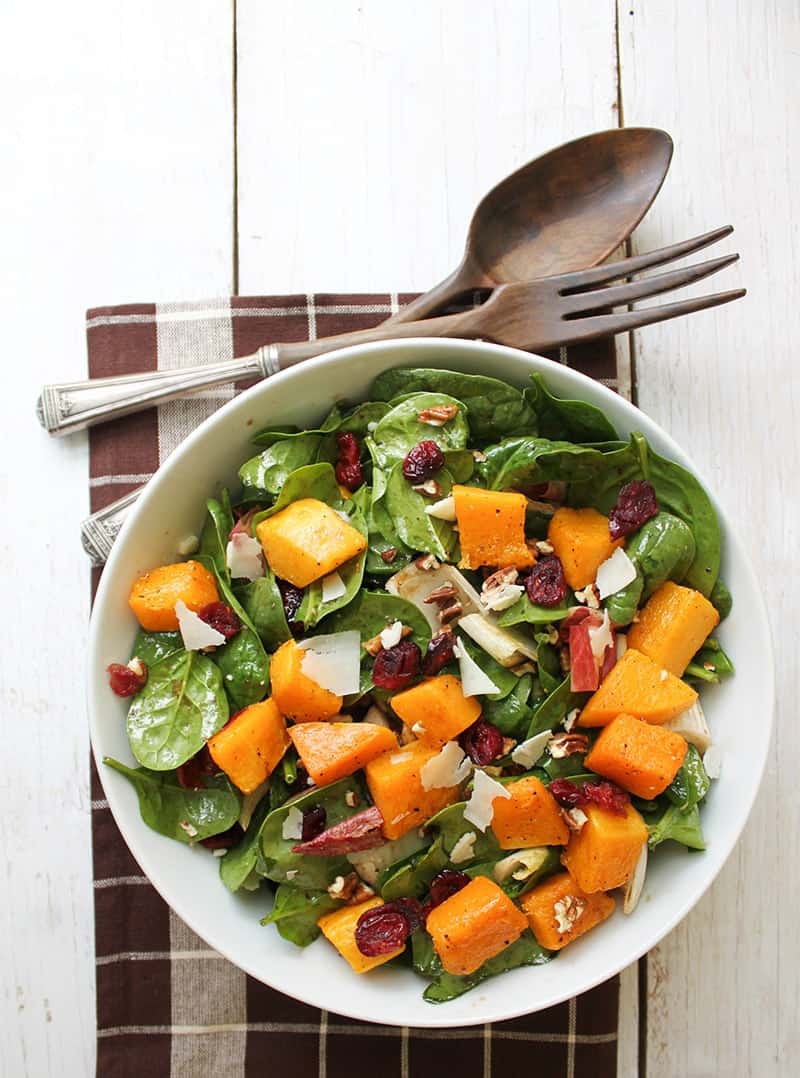 The other week, I had lunch at Carthay Circle in Disney's California Adventure.  This is my favorite time of year to visit the parks– right after Halloween once all the holiday decorations are up.  Nothing gets me more into the holiday spirit.  I may be nearing 30, but I suddenly turn into a child whenever I enter the park.  Seeing all the decor, all the smiles and happiness around me, and all the friends and families together– brings back childhood memories full of wonder and fascination for life.
I'm thankful my boyfriend shares the same love for Disneyland.  A couple of years ago we bought annual passes and we've been renewing it ever since.  There is just something so magical about that place. (Need proof?  Many, many year ago, my dad even proposed to my mom there.)
So anyway, I had this amazing salad at Carthay Circle.  This is my recreation of that lovely dish.  Thanksgiving is just around the corner and the fall flavors in this butternut squash salad has me look forward to that great dinner a couple Thursdays away.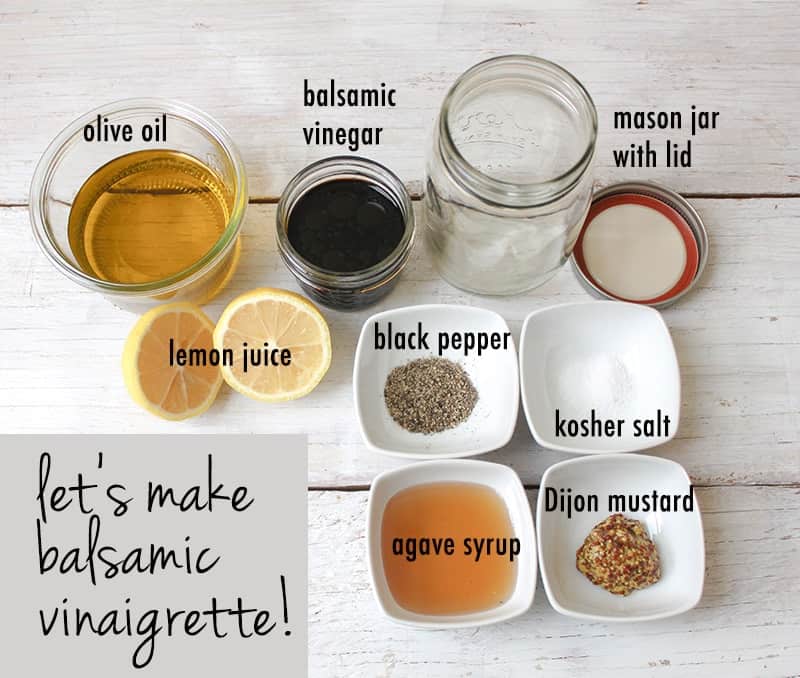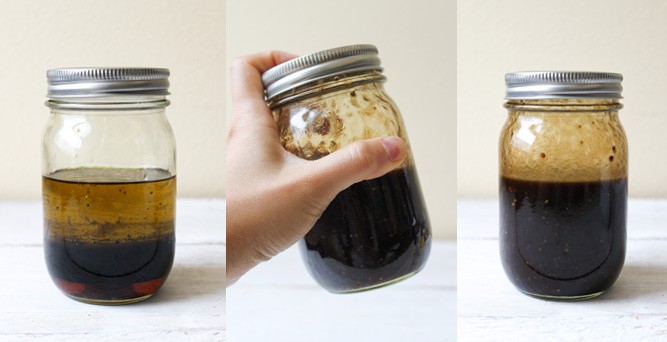 This is one of the easiest dressings to make.  You simply add everything into a mason jar, cover it with a lid, dance and shake a little bit.  And then voila- homemade balsamic vinaigrette!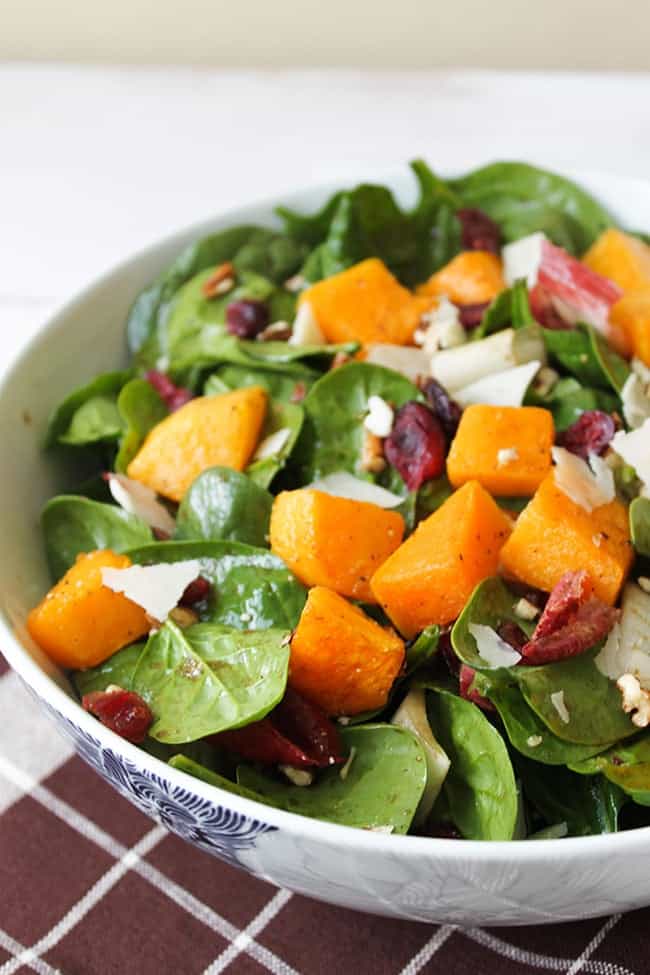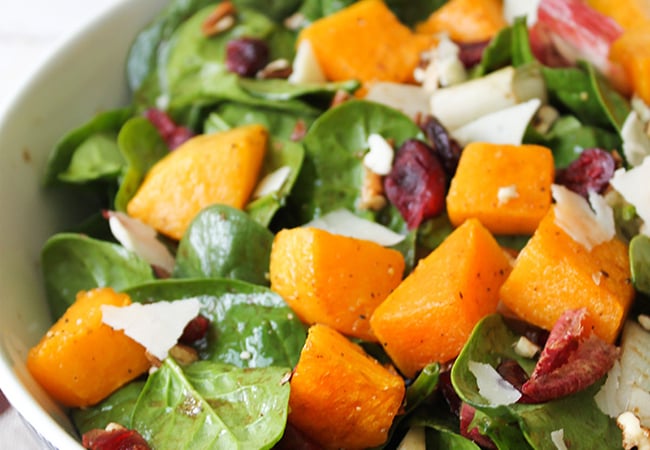 Autumn Butternut Squash Salad
Yield: serves 2-3 as a entree
Ingredients
12

oz

(about 4 cups) butternut squash, cut into bite sized chunks

4

handfuls spinach

3

endives, chopped, about 2 cups

1/4

cup

dried cranberries

1/2

cup

pecans, toasted, roughly chopped

shaved parmesan cheese, as needed for garnish
Balsamic Vinaigrette:
3/4

cup

extra-virgin olive oil

1/4

cup

balsamic vinegar

1

Tablespoon

Dijon mustard

2

Tablespoons

agave syrup

1/2

teaspoon

kosher salt

1/2

teaspoon

black pepper

juice of half lemon, about 1 Tablespoon
Instructions
Salad:
Preheat oven to 400 degrees F. Line baking sheet with parchment paper. Place cut butternut squash on bakings sheet. Drizzle about 2 Tbsp of olive oil over squash, season with salt and pepper, and toss to combine and coat.

Bake for 20-25 minutes. Midway through baking toss squash to ensure even roasting. Once cooked, let cool slightly as you prepare remaining ingredients.

In a large bowl, combine spinach, chopped endives, half of dried cranberries and half of pecans. Add cooked butternut squash. Add about 3 Tbsp of balsamic vinaigrette. Toss to combine. Sample and add more vinaigrette according to taste. Before serving, add remaining cranberries and pecans. Garnish with shaved parmesan cheese and season with additional salt and pepper as needed.
Balsamic Vinaigrette:
Add all the ingredients into a mason jar. Cover with lid and shake until contents are mixed. Do not over mix.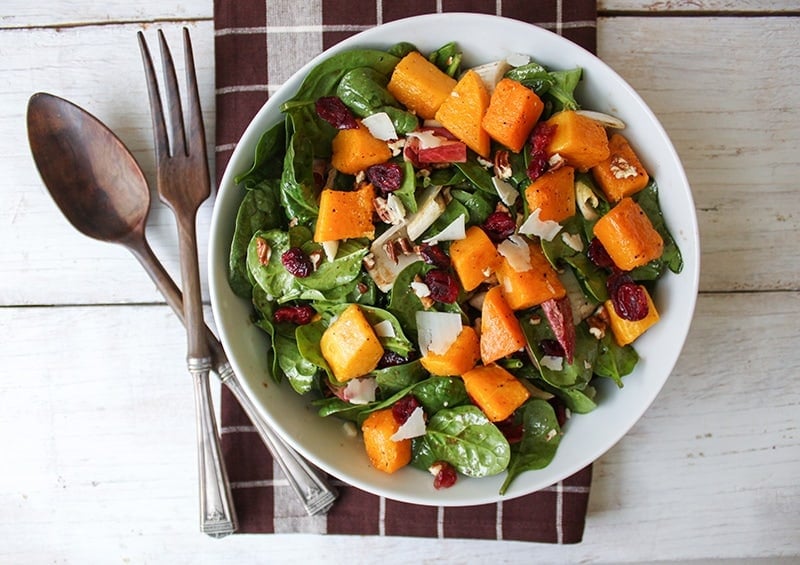 '