Cantaloupe agua fresca is a simple mixture of fruit puree, water, lime juice, and a dash of sweetener.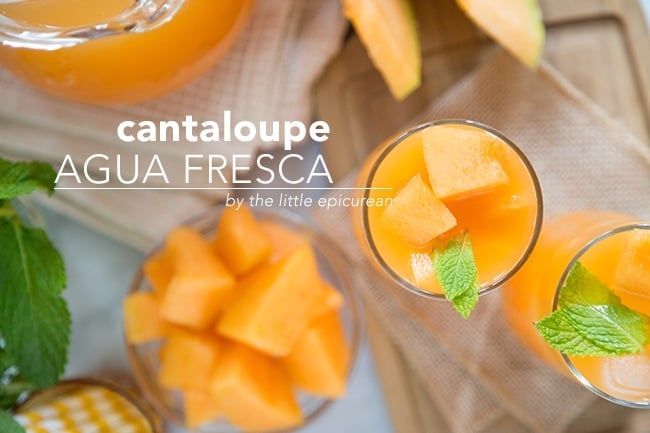 You know what goes well with chipotle braised pork tacos on a warm and sunny afternoon? Agua fresca!
On weekends, my husband and I spin (high-intensity, indoor cycling on stationary bikes). However, after an hour of sweating and having my butt kicked, all I want is an ice cold agua fresca to rehydrate and cool my body.
Luckily, down the street from my spin class on Sunday mornings is the weekly farmers' market. Every week after class I visit my favorite vendor for a large glass of cantaloupe melon agua fresca.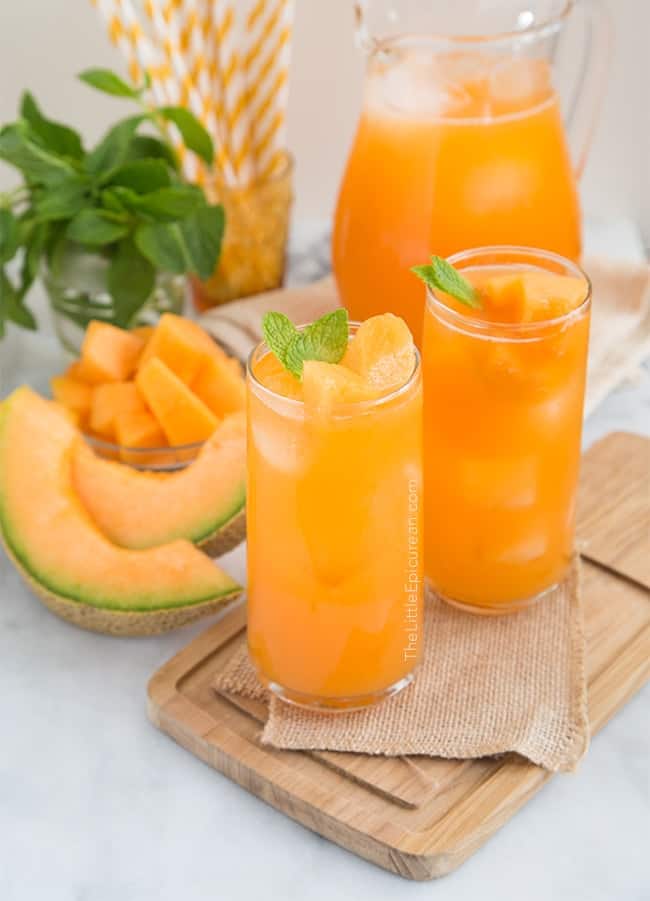 What is agua fresca?
Agua fresca translates to "fresh water." It is the perfect name for this refreshing drink. It is definitely one of my go-to non-alcoholic summertime beverages.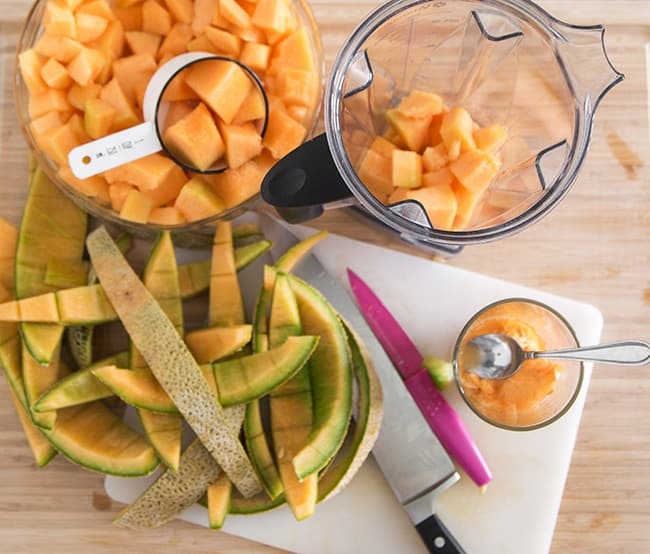 How to make agua fresca
Essentially, agua frescas are made with pureed fruit, water, a little sugar and splash of lime juice. It can be made using a variety of fruits. Among the most popular include the melons (watermelon, cantaloupe, honeydew), pineapple and tamarind.
By no means are you limited to fruits. You can also infuse herbs and spices like basil, rosemary, thyme and mint.
I've seen agua fresca served two ways, strained and unstrained. I prefer the strained version. I feel like the juice is more potent and flavorful that way.
Plus, I don't want to be sipping up thick pulp when I'm trying to cool down. I do, however, like to serve my agua fresca with little chunks of cantaloupe to snack on after you've finished the drink.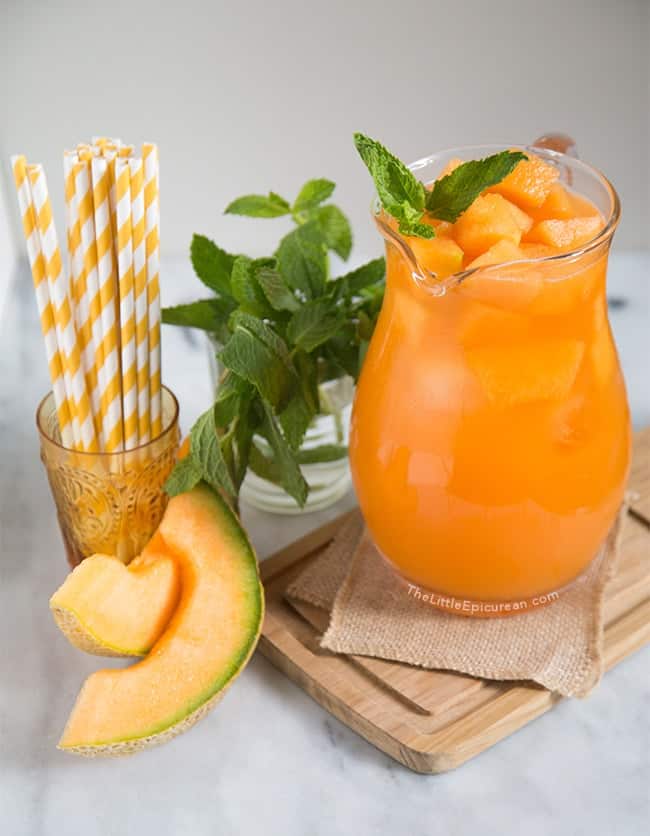 I love to eat my fruits with a little salt, so I like to add a pinch of salt to my agua fresca. And if you are lucky enough to find ripe and sweet fruits, you can omit adding sugar.
The following recipe is for a large amount of agua fresca, about 2 liters worth. Cut down or double the recipe as needed to satisfy your thirst!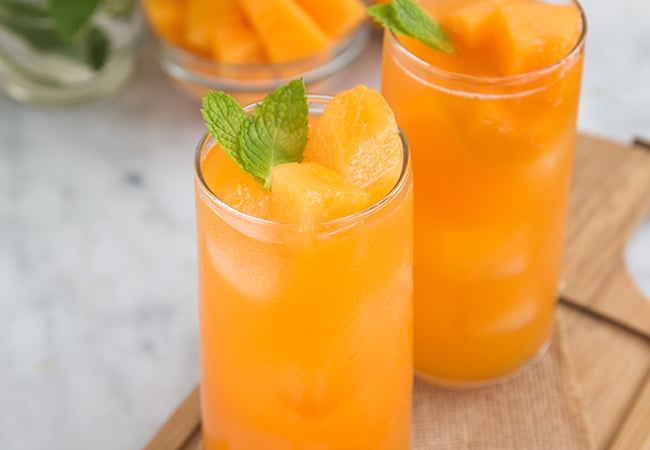 Cantaloupe Agua Fresca
Forget about sports drinks and sodas. When I need something cool and refreshing, I grab an agua fresca! A simple mixture of fruit puree, water, lime juice and a dash of sugar and you've got the perfect summertime drink.
Yield: about 2 liters
Ingredients
10

cups

cantaloupe

(about 2 medium cantaloupes), cut into chunks

3

cups

filtered water

3

Tablespoons

fresh lime juice

5

Tablespoons

granulated sugar,

or more according to taste

ice,

for serving

mint leaves,

for garnish
Instructions
In a blender, puree cantaloupe until smooth. Pour through a fine strainer (or cheesecloth) to separate the pulp*. You should end up with about 4 ½ cups strained juice. Discard pulp, or freeze into ice cubes for your drink.

Pour liquid cantaloupe into a large pitcher. Add water and lime juice. Stir to combine. Sweetened with sugar according to taste. Keep chilled in the fridge until ready to serve.

Serve with cantaloupe chunks, plenty of ice, and a sprig of mint.
Notes
I like to strain the puree twice to get a nice clear liquid. 
I personally like to add salt to all my fruits, so I add a pinch of salt to my agua fresca. I think it helps bring out the bright flavors of the fruit. 
All images and text ©The Little Epicurean