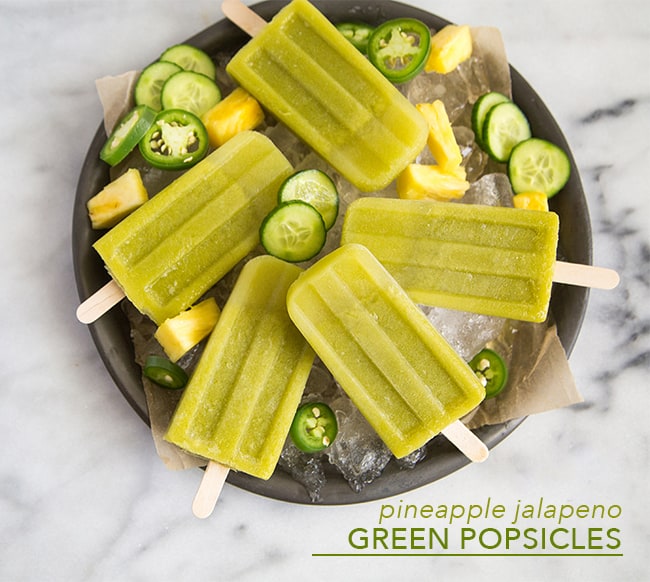 Whew. I'm glad last week's Southern California heatwave is over. I'm super thankful I was able to skip the heat for a little bit here in NYC. I have a couple days left in the city until I have to return to LA.
While I'm enjoying this cool weather, Alex is back at home taking care of little Charlie. Since it doesn't seem like the heat in LA is going away anytime soon, I left Alex with a batch of these pineapple jalapeño green popsicles!
I first made this popsicles last month for The Chalkboard. These green popsicles are the perfect combination of spicy and cool. They're super refreshing and one of the easiest treats to make. Just 3 ingredients!
You don't need any fancy popsicle molds, paper cups or freezer safe glasses and containers work just as fine. You can even freeze them in ice cube trays and blend them into wonderfully delightful slushies.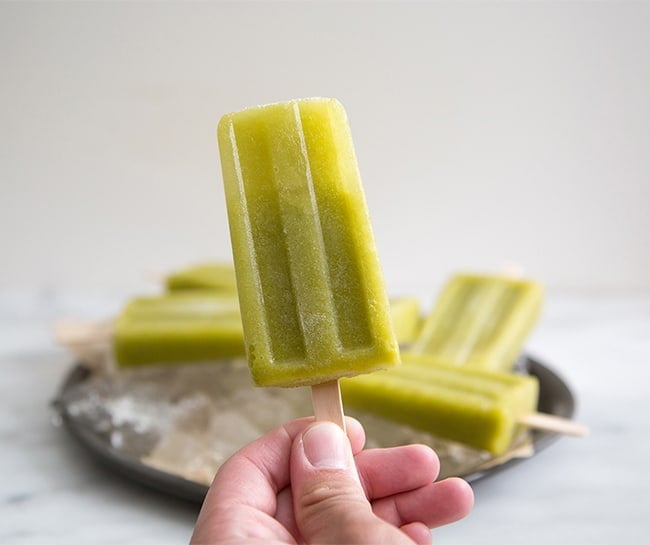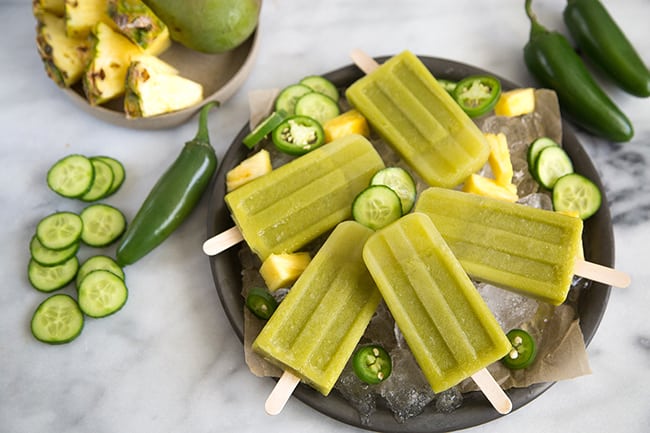 I'm so happy to have a Pressed Juicery location within 2 miles of my house. I used a bottle of their kale/romaine/spinach/yuzu/pink lady apple/cucumber/jalapeño blend. It's a seasonal blend so get them fast while they're still available.
But don't worry, any kind of green juice would work just as well. I added fresh pineapple and mango to thicken the juice. The added fruits help to give the popsicles a little more texture and body.
Beat the remaining hot days with this healthy treat!
I can't wait to get home and share with you all my NYC adventures! Happy Monday and have a great week, friends!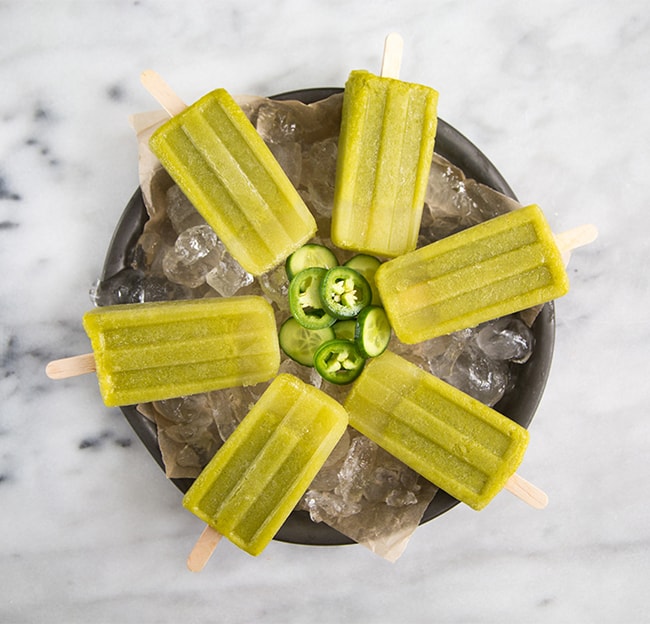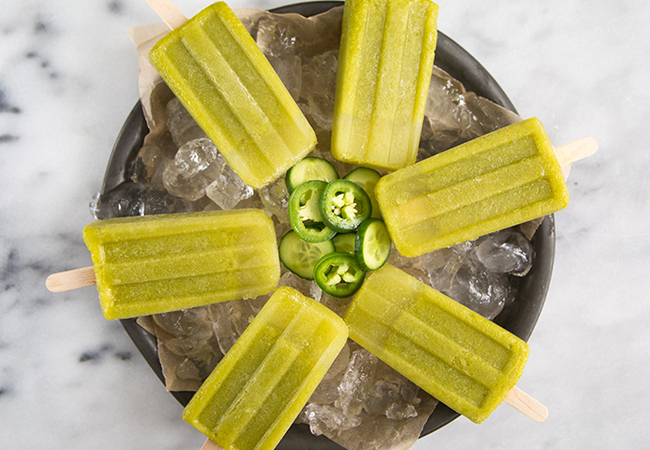 Pineapple Jalapeno Green Popsicles
Ingredients
1

-

16 oz bottle of Pressed Juicery green juice

1 ½

cup

fresh pineapple chunks

1

cup

fresh mango chunks
Instructions
In a blender (or food processor) combine juice, pineapple, and mango.  Blend until smooth.

Pour mixture into popsicle molds.  Place filled molds in the freezer for 1 hour.  Remove and insert wooden sticks into molds.  Return mold to freezer and freezer for at least 4 hours, until firm.