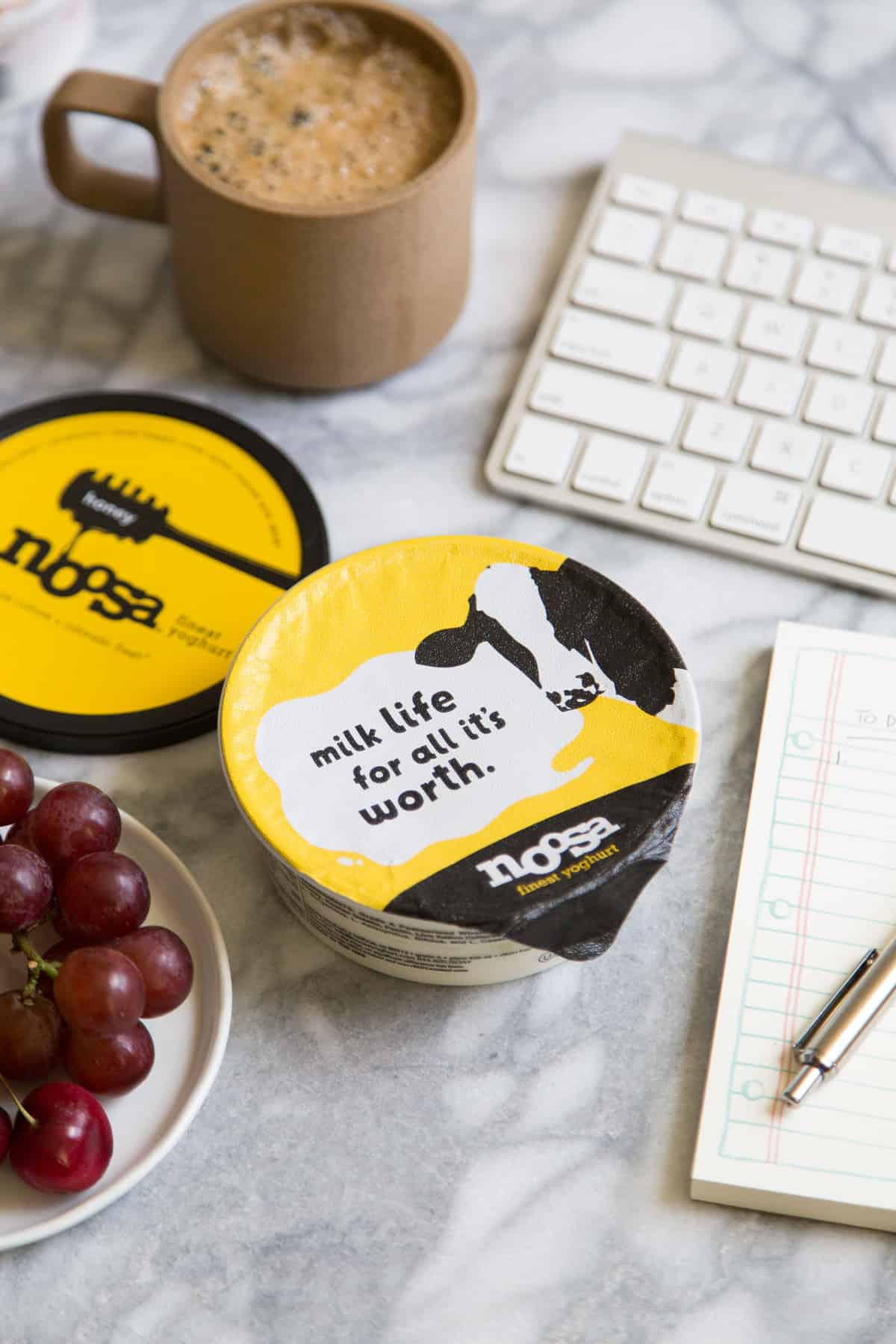 Every morning I have the same routine: get up, let the dogs out, and have breakfast while I jot down my daily to-do list. When it comes to breakfast I rotate between three staples: toast, oatmeal, and yogurt.
Since being introduced to noosa yoghurt a year ago, it has quickly become one of my favorites (and my husband's, too!). Our fridge is always stocked with tubs of this stuff.
I don't normally write posts like this, but I honestly am a big fan of noosa. Alex and I eat so much of their yoghurt.
Asides from noosa's unique combination of sweet and tart taste and velvety thick texture, I love the uplifting messages on each tub: milk life for all it's worth, live life with the lid off, you're looking udderly fabulous today, you're perfect just the way moo are.
They're fun and silly and I love them! They make me smile and set a happy tone for the morning. Like a fortune cookie, I look forward to opening up the tub to read my little message.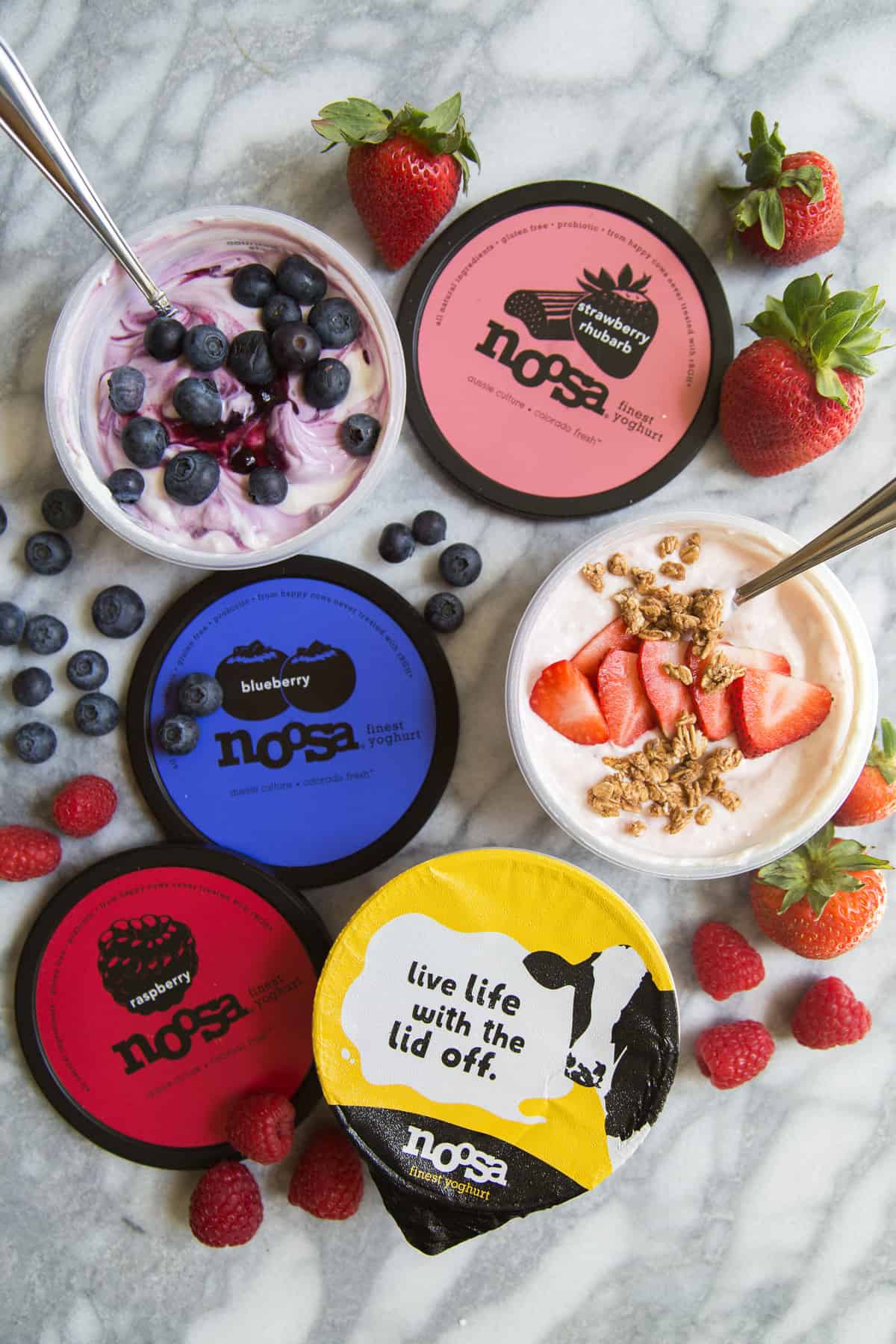 During summer, my top three flavors are strawberry rhubarb, blueberry, and raspberry. I'm pretty simple when it comes to mix-ins. I just need some fresh berries and a little granola for crunch.
Noosa isn't just for breakfast. Whether you need a little pick-me-up snack or mid-afternoon treat, it's great for all hours of the day. Coconut is hands down my favorite flavor.
Regardless of the season or time of day, I'm enjoying my tub of coconut noosa with a sprinkling of chopped dark chocolate and some toasted walnuts. It tastes like a yummy mini vacation. A lot of coconut flavored foods rely on coconut extract for taste. Coconut noosa actually has real coconut on it. It's the perfect snack while I read through cookbooks and food magazines.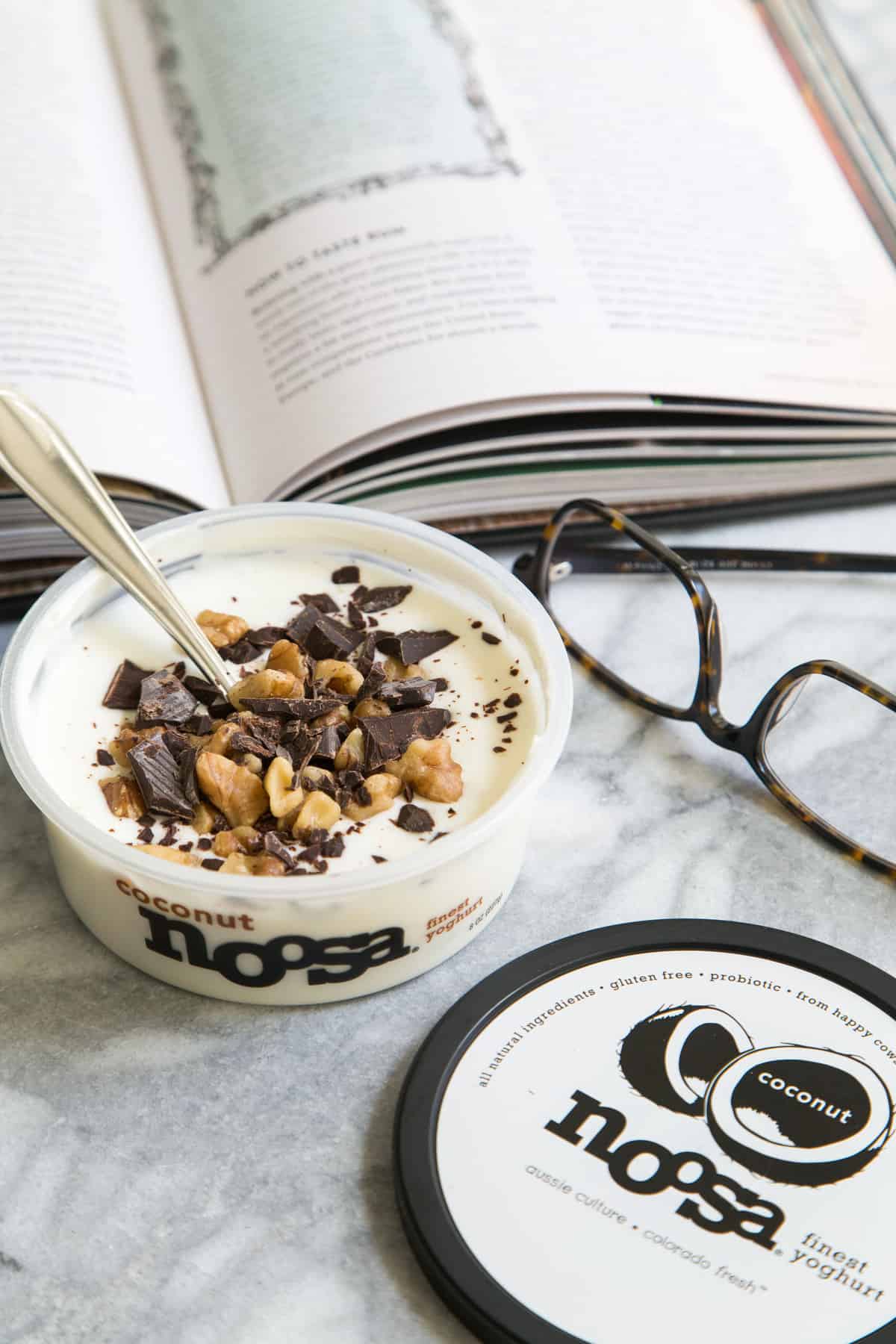 I was selected for this opportunity as a member of CLEVER and the content and opinions expressed here are all my own.