These Lucky Charms marshmallow treats are a fun and colorful variation on the original Rice Krispies Treats. They're great for all sorts of celebrations.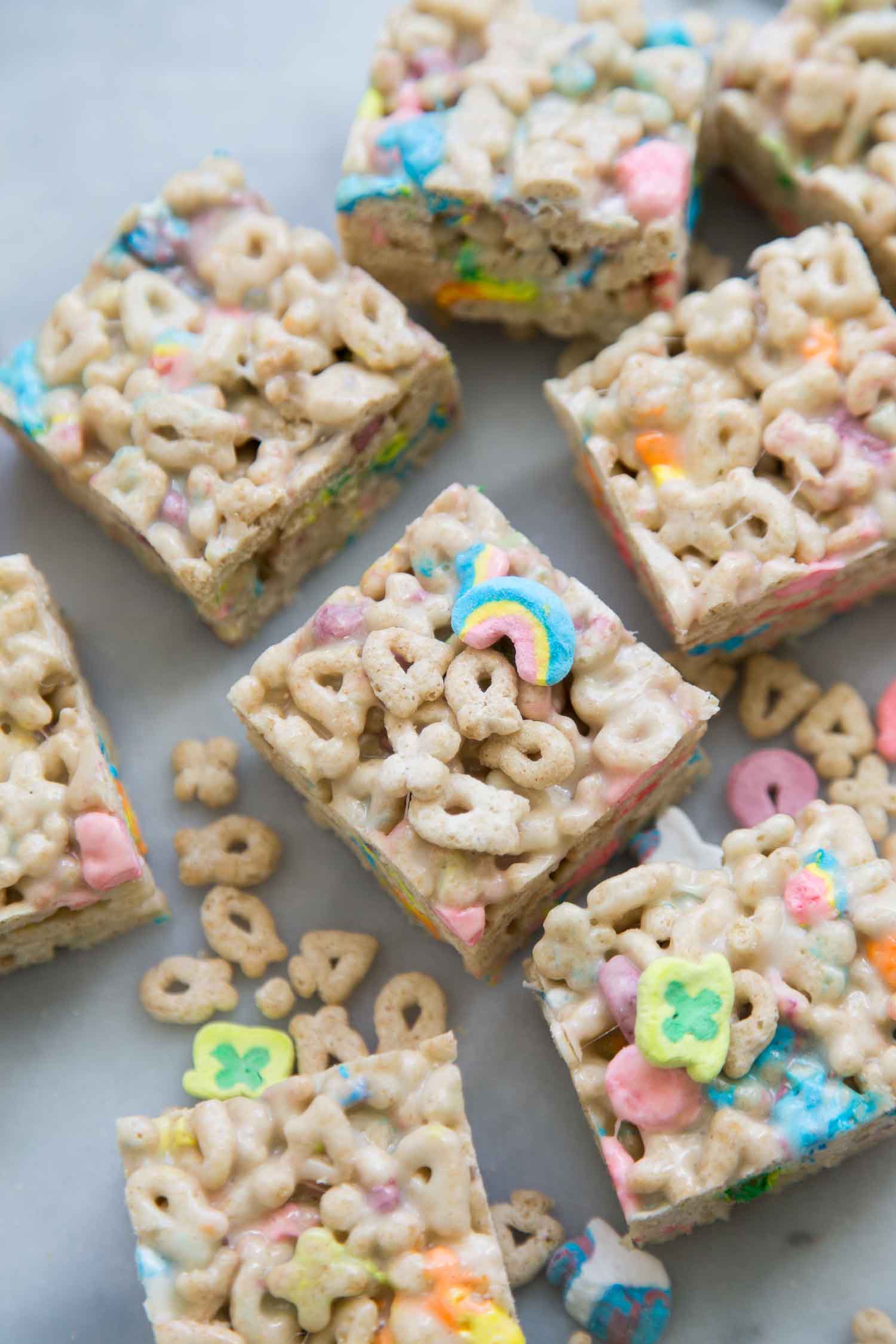 Spring 2018 officially starts today! While I'm happy to celebrate the end of winter, it's not sunshine and blooms yet in Southern California. We're expecting rain… lots of rain all week.
It is forecasted to be a major storm. I've already received several flash flood alerts on my phone. It doesn't rain very often in LA. So when it does, it's headline news.
Contrary to most Angelinos, I relish the rain.
I love the way the pavement smells after the rain. I can't wait to lounge on the couch by the window and listen to the rain fall. And most of all, I look forward to finding rainbows after the storm.
Today's recipe is full of rainbows!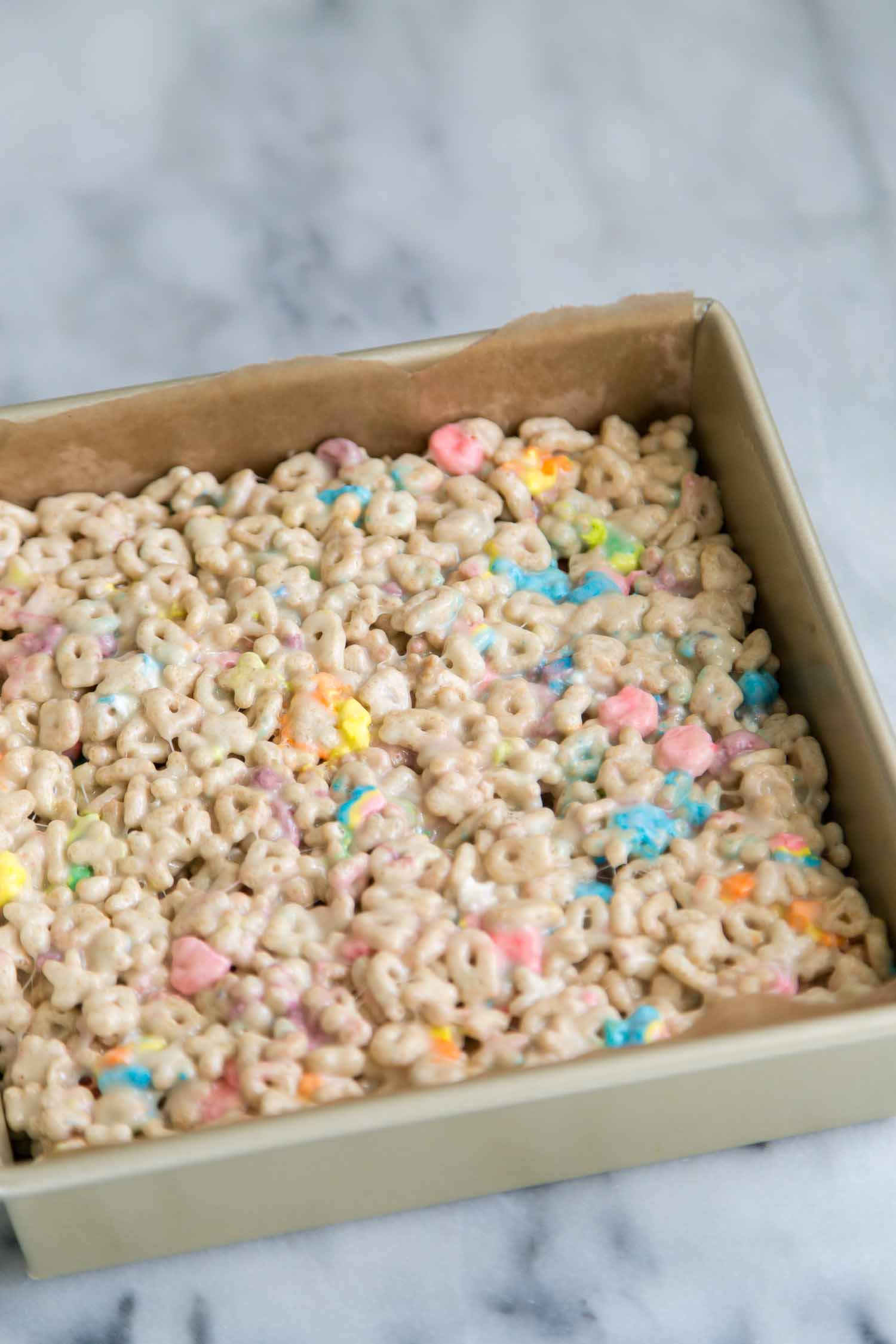 What do you need to make cereal marshmallow treats?
Cereal marshmallow treats only require a handful of ingredients: butter, marshmallows, and cereal. It's a no-bake dessert that any kid can make!
Younger children can melt the butter and marshmallow mixture in the microwave, older kids and teens can melt the mixture over the stove.
Rice cereal marshmallow treats were my favorite growing up. Instead of rice cereal, I've swapped in Lucky Charms. The colorful little crunchy marshmallows add a cheerful pop of excitement.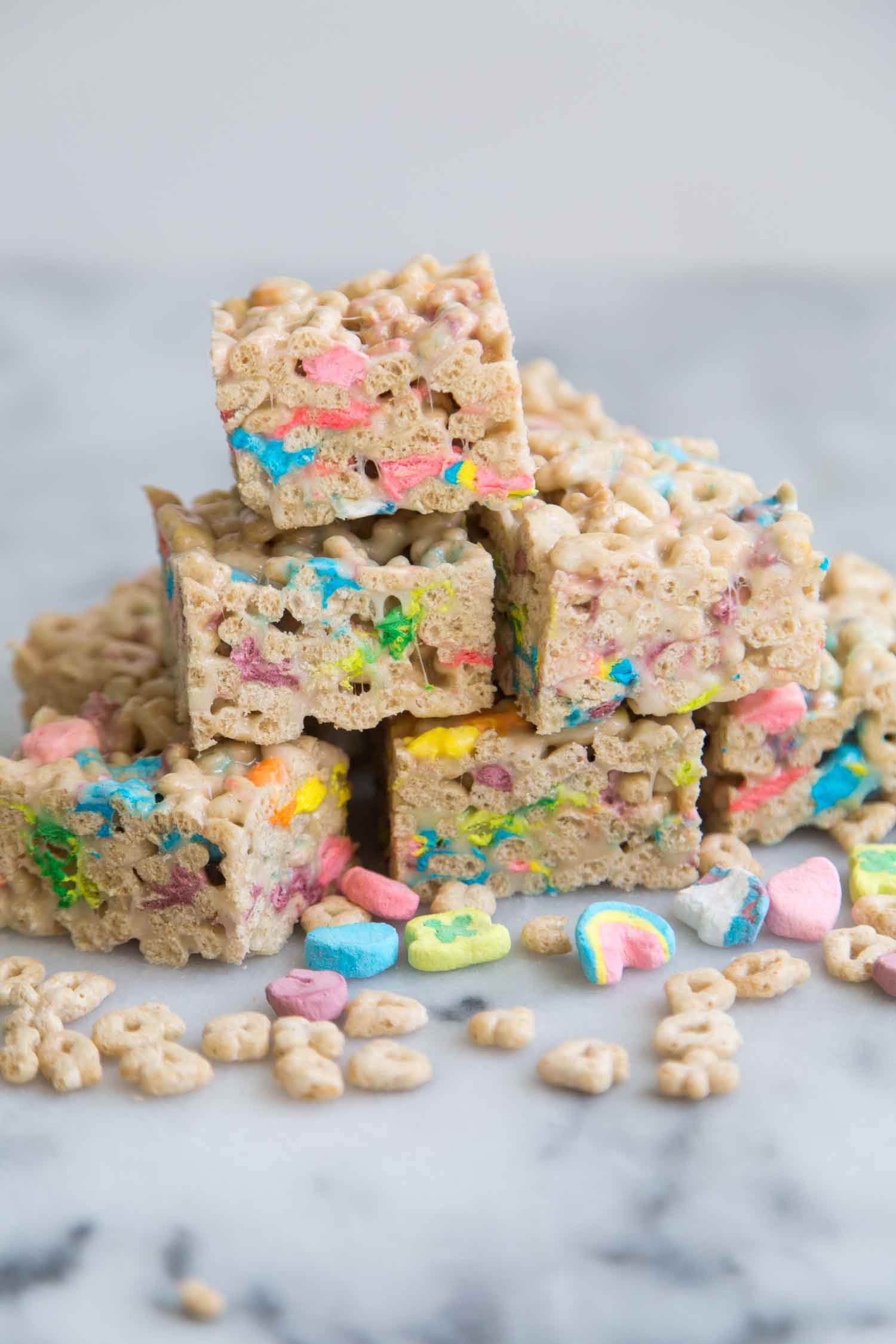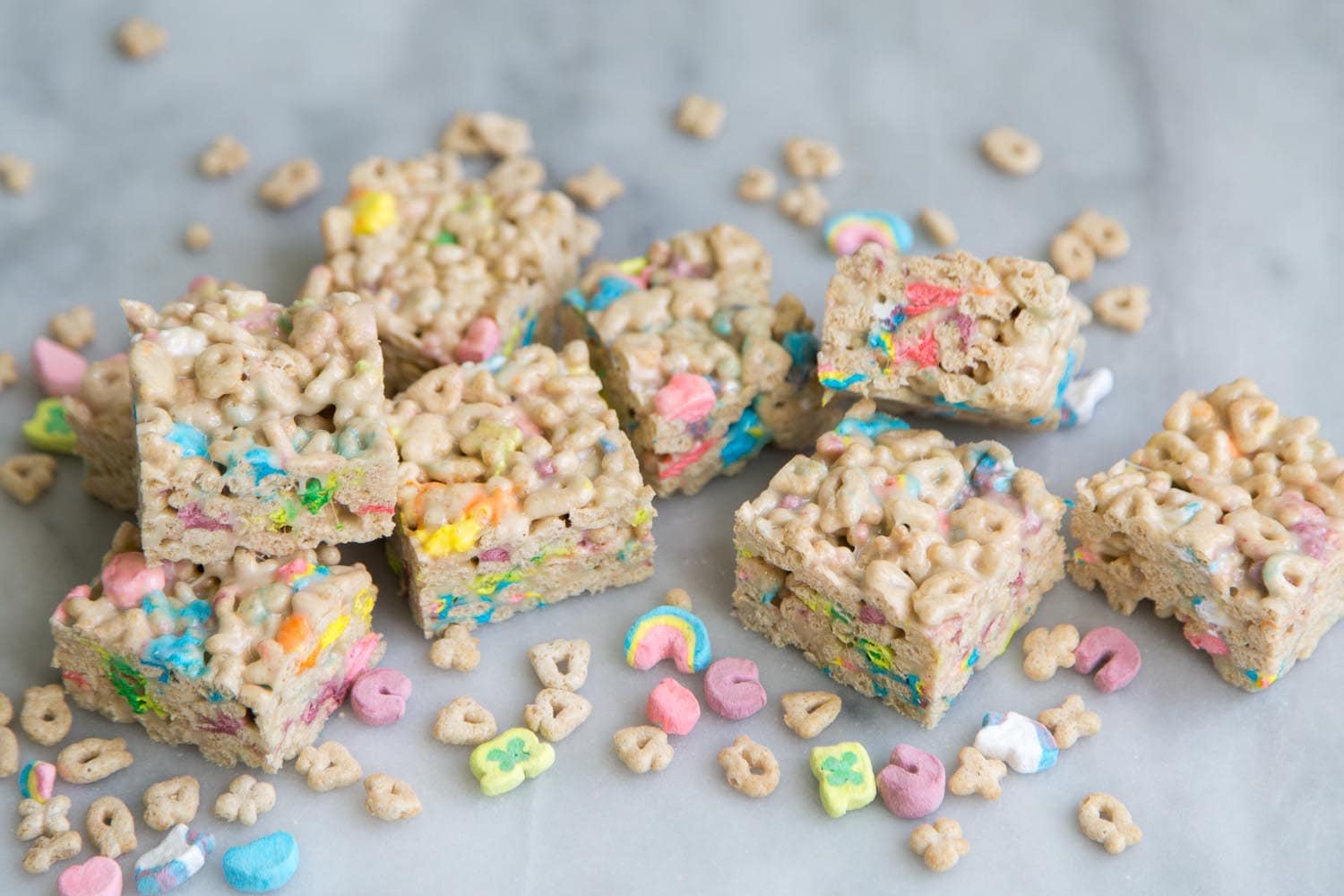 If you're stuck indoors due to rain or snow, these Lucky Charms marshmallow treats are the perfect distraction. Make a batch and get ready for an afternoon or evening of movies, board games, or reading while you munch on these sweet, crunchy treats!
Lucky Charms Marshmallow Treats
Ingredients
6

Tbsp

unsalted butter

10

oz

bag marshmallows

1/4

teaspoon

fine sea salt

5

cups

Lucky Charms cereal
Instructions
Line an 8-inch square baking pan with parchment paper, allowing excess paper to hang over the sides. This will help unmold the marshmallow treats. Set aside.

In a large sauce pot, melt butter. Add marshmallows and salt. Stir to combine until marshmallows have melted. Remove from heat and add cereal. Gently fold to combine until cereal is completely coated in marshmallow.

Transfer mixture to prepared baking pan. Press the cereal mixture into an even layer. Allow to cool to completely. Unmold cereal marshmallow treats from pan and cut into desired serving sizes.
Recipe Notes
Substitute in your favorite cereal: Cinnamon Toast Crunch, Kix, Cherrios, Apple Jacks, etc