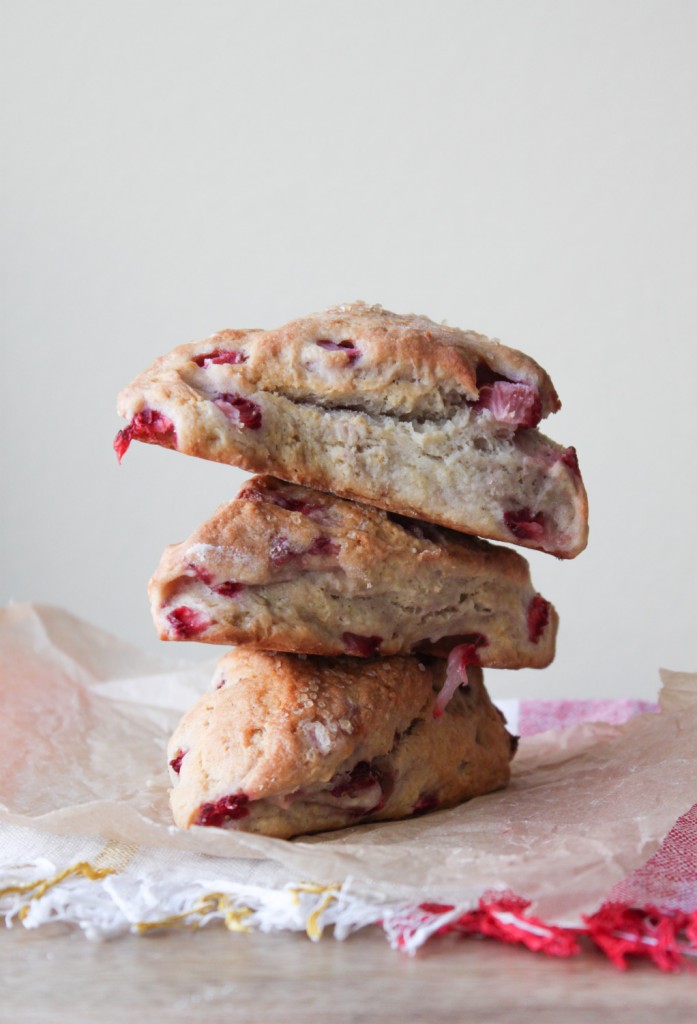 I'm not ready.
Starbucks recently released their Pumpkin Spice Latte.  This morning I listened to news reports that claimed flu shots are available early this year.  Well you know what?!  I am not ready to let go of summer just yet.
Yes, I complain of the heat and the dehydrating temperatures, but I am not ready to give up sandals, warm nights, and beach trips just yet.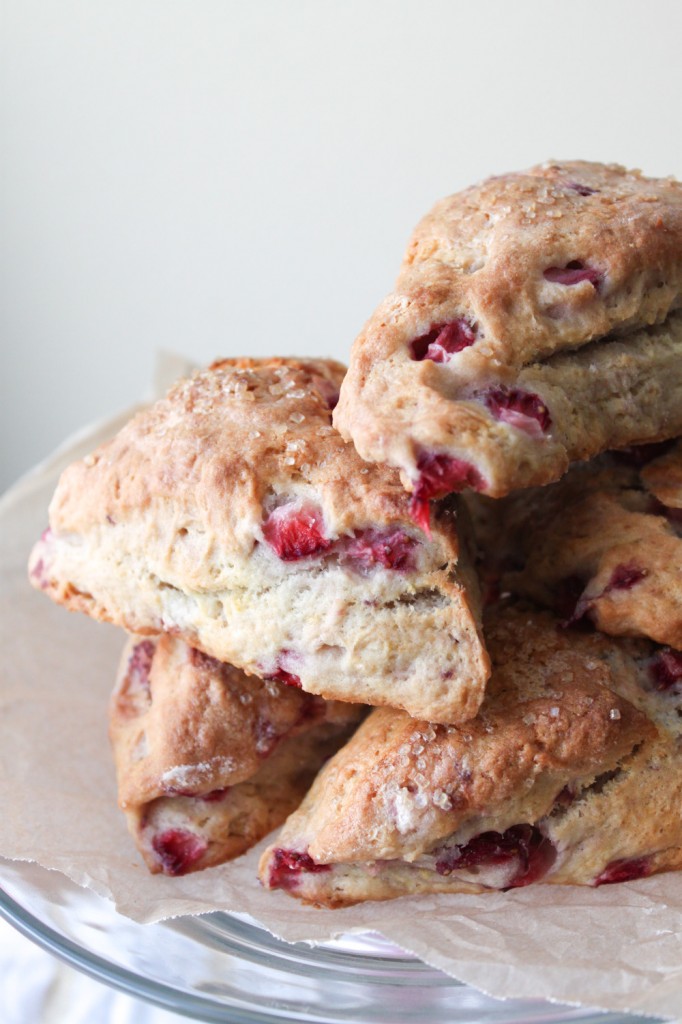 I want to hold on to summer just a minute longer.  I want to continue eating summer fruits and veggies.  I want to be able to make these strawberry scones for another couple of weeks.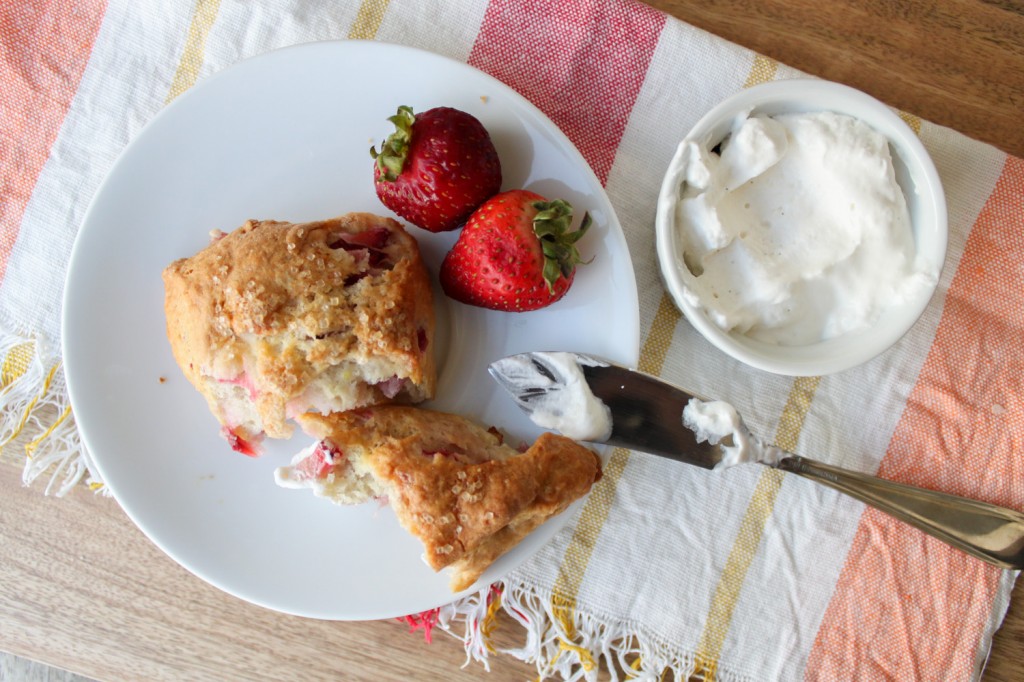 Last month, Alex and I partook in a tea tasting at Chado Tea Room in Pasadena.  We learned about the history of tea, the different types of tea and the ways tea leaves are harvested.  (I also learned how sensitive I am to caffeine, even the small amount of caffeine in tea.)  At the end of the lesson, we were offered scones with cream and strawberries to enjoy with our many teas.
I had strawberries left over from my strawberry layer cake, so I opted to make strawberry scones!  Unlike my usual scone base which includes cream and butter (see: maple oat pecan scone and tart cherry and toasted almond scone), I went a little crazy with this one– I used some butter, a little buttermilk, and touch of yogurt.  And the results- scrumptious!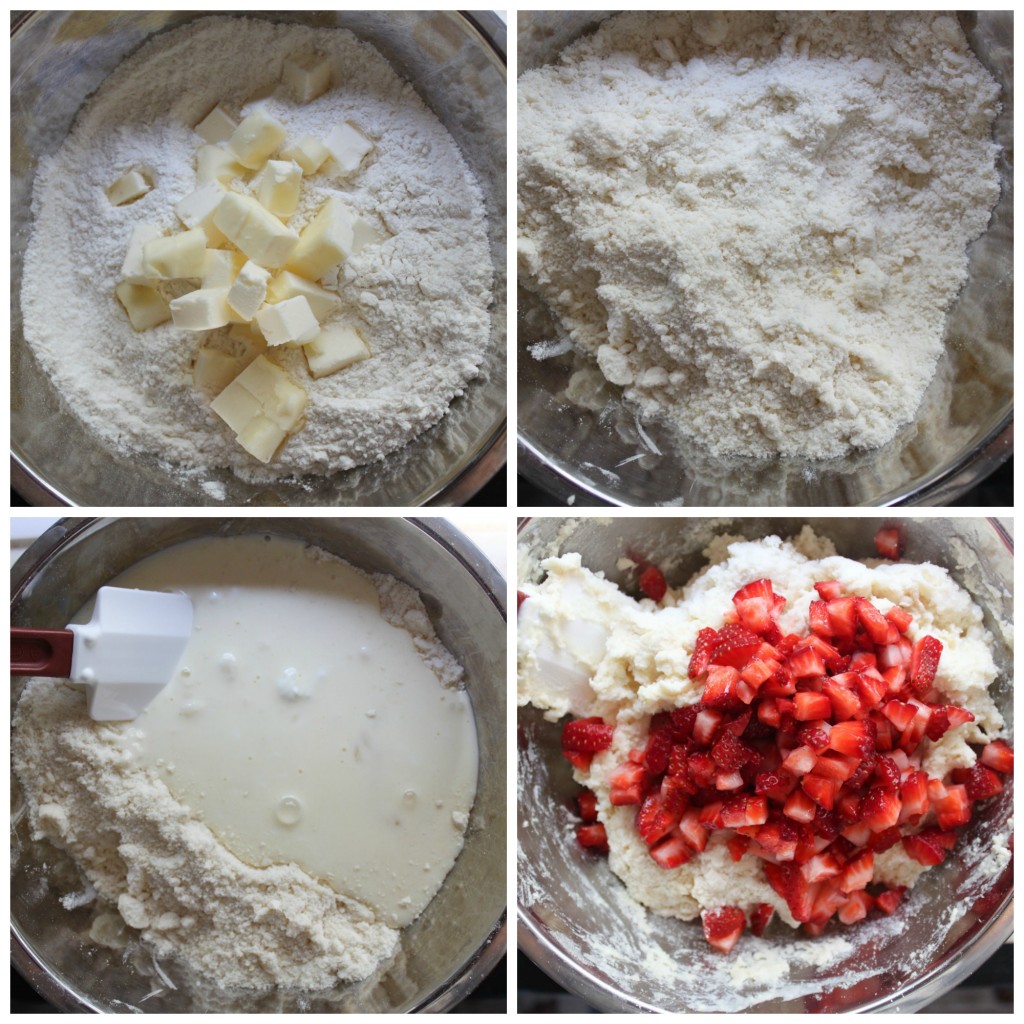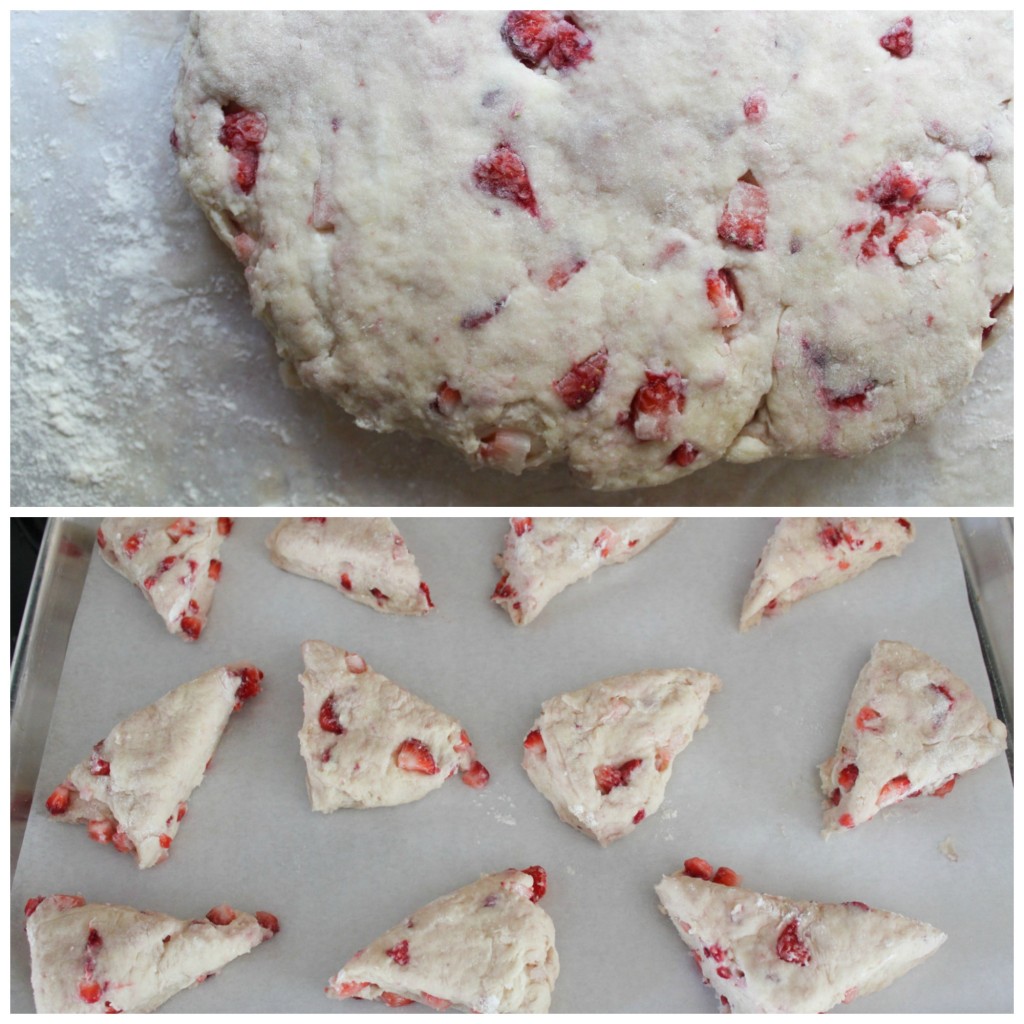 Summer Strawberry Scones
Ingredients:
2 1/2 cups all-purpose flour
2 tsp baking powder
1 tsp baking soda
1/2 tsp fine sea salt
1/3 cup granulated sugar
zest from 1 lemon
1/2 cup unsalted butter, cut into small cubes, chilled
1 large egg
1/4 cup yogurt
1/2 cup buttermilk
1 heaping cup of chopped strawberries
heavy cream, for brushing
turbinado sugar, for sprinkling
Directions:
Preheat oven to 400 degrees F. Line baking sheet with parchment paper. Set aside.
In a large bowl, whisk together flour, baking powder, baking soda, salt, sugar and lemon zest.
Add chilled butter cubes. Cut into flour using a pastry blender, two fork, or your fingers until mixture resembles coarse sand.
In a small bowl, whisk together egg, yogurt and buttermilk. Pour into dry mixture. Fold to combine. Midway through mixing, add chopped strawberries. Continue to fold until strawberries are evenly distributed.
Transfer dough to a lightly floured surface. Pat dough into a circle with a thickness of about 1 inch. Cut scones into desired shapes (rounds, triangles, squares).
Place cut scones onto prepared baking sheet, allowing at least 1 inch between scones.
Light brush top of scones with heavy cream and sprinkle with turbinado sugar.
Bake for 18-20 minutes until scones have puffed up and the tops are golden in color. Let scones cool slightly on baking sheet before transferring to wire rack to cool.
Serve warm or room temperature with whipped cream, clotted cream or jam.