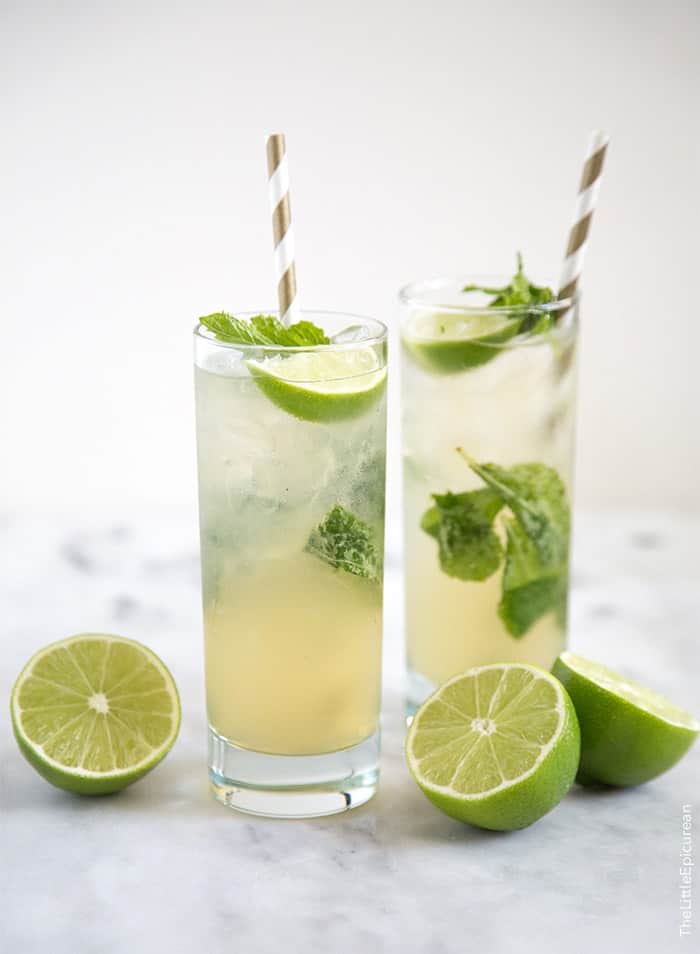 This recipe came about yesterday as I was prepping to watch Game 7 of the World Series.  Game sevens make me really nervous.  Be it baseball, hockey, or basketball, when everything is hanging on one game, I can't help but feel stressed out.  That's where my gin and tonic was supposed help.  I should have saw it as a sign when I couldn't find any tonic water in the pantry.
Ginger beer is one fizzy beverage I never run out of.  Whenever I see a new or different ginger beer product in stores, you know I'm buying it.  Ginger beer tastes great with vodka (Moscow Mule), perfect with rum (Dark and Stormy), and fantastic with bourbon (Kentucky Mule).  It's only natural that I should try it with gin.
I had no idea that gin and ginger would make such an amazing couple.  This resulting cocktail is fresh, bright and refreshing.  It's like a gin and tonic with a little extra kick.
This gin and ginger was the just the drink I needed to soothe the heartache of the game.  Mind you, it was a great game until the Giants won it all.  Oh well.  No biggie.  Nothing a little Taylor Swift can't fix.  After the game ended I played T.Swift's new album for the umpteenth time this week and danced it out…with a gin and ginger cocktail in hand, of course.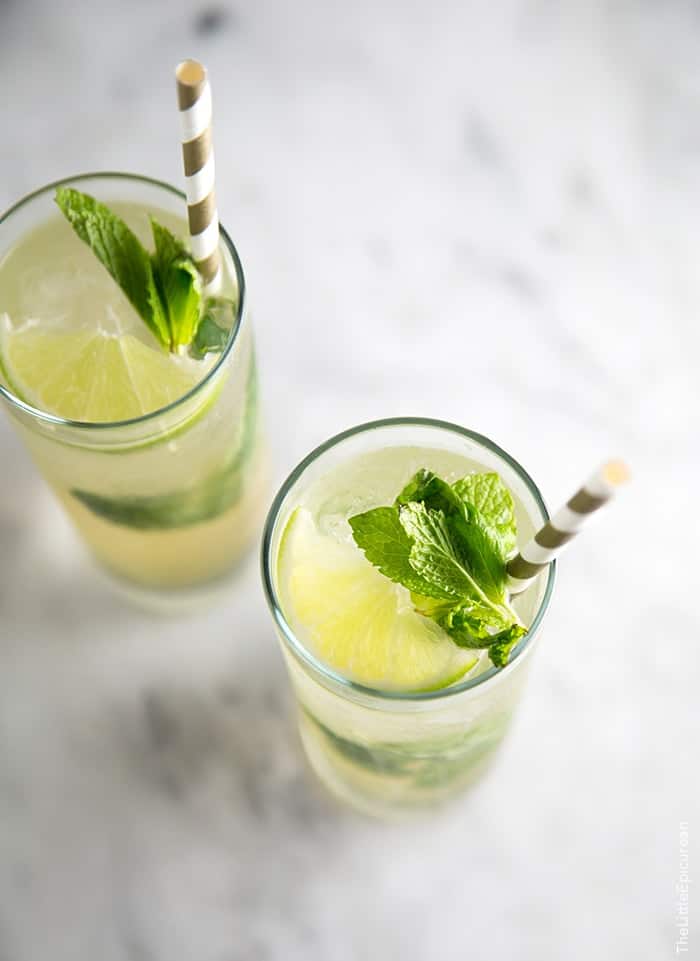 Gin and Ginger Cocktail
serves 1, multiply as needed
Ingredients
8-10

mint leaves

1/2

oz

ginger syrup,

(recipe follows)

2

oz

gin of choice

1/2

oz

fresh lime juice

2

oz

ginger beer

3-4

dashes

lime bitters, optional
Ginger Syrup:
1

cup

water

1

cup

granulated sugar

2

inch

ginger, peeled and sliced
Instructions
In a tall glass, muddle mint leaves with ginger syrup. Add gin, lime juice, ginger beer, and a couple dashes of lime bitters. Stir together. Add ice. Garnish with lime wedges and additional mint leaves.
Ginger Syrup:
In a small sauce pot, combine water, sugar, and sliced ginger. Bring to a boil until sugar dissolves. Remove from heat. Cover with lid and let ginger steep for 15-20 minutes. Strain ginger. Store syrup in fridge until ready to use. Keeps in the fridge for 2 weeks.