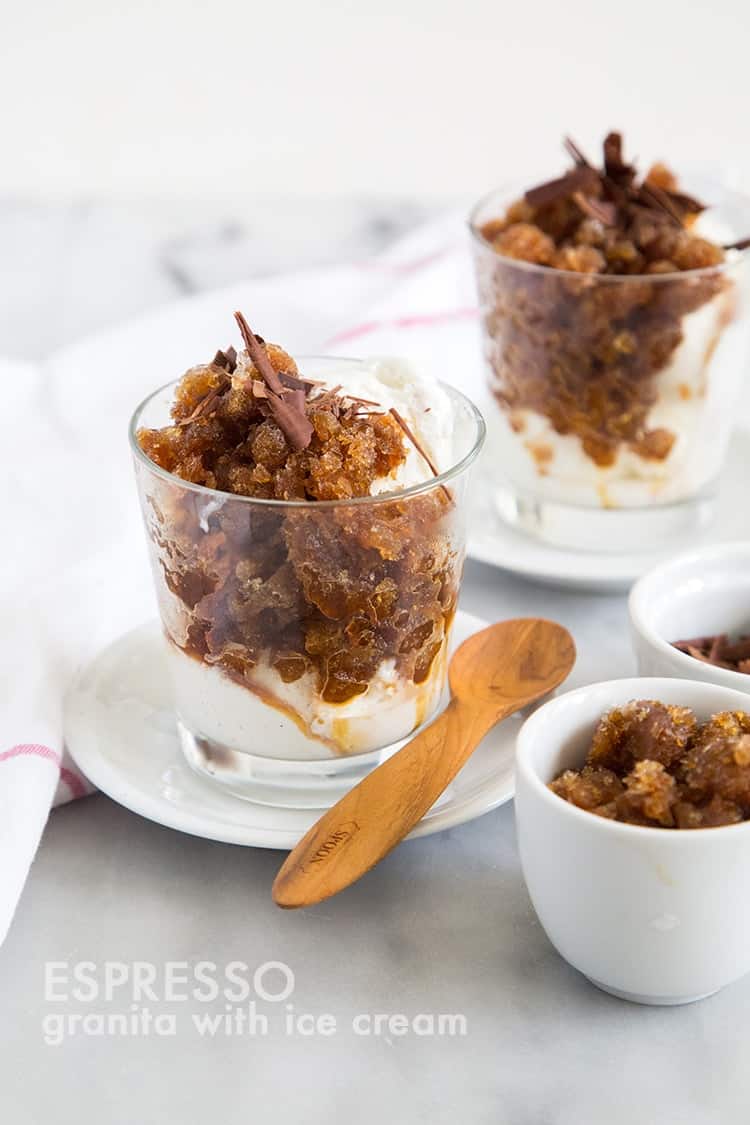 It's been a whirlwind of a weekend.
My best friend got married on Sunday. It was a beautiful ceremony overlooking the gorgeous ocean. And of course, my best friend looked absolutely stunning. It's kind of surreal seeing childhood friends grow up. I still remember being kids talking about all the things we would do and accomplish when we got older. When that older time actually happens, it's definitely a freak out moment.
Before the wedding, the some of the bridal party celebrated at Disneyland on Friday for their big 60th diamond anniversary kickoff. We wanted to stay for the entire 24 hour event, but we only survived 19 hours. Nonetheless, it was a very fun and happy day. I can't remember the last time I stayed up past 4am!
From one celebration to the next, how are you supposed to stay awake on very little sleep? 5 Hour Energies and a ton of coffee can only help so much. I need something tastier. I need espresso granita with a double scoop of vanilla ice cream!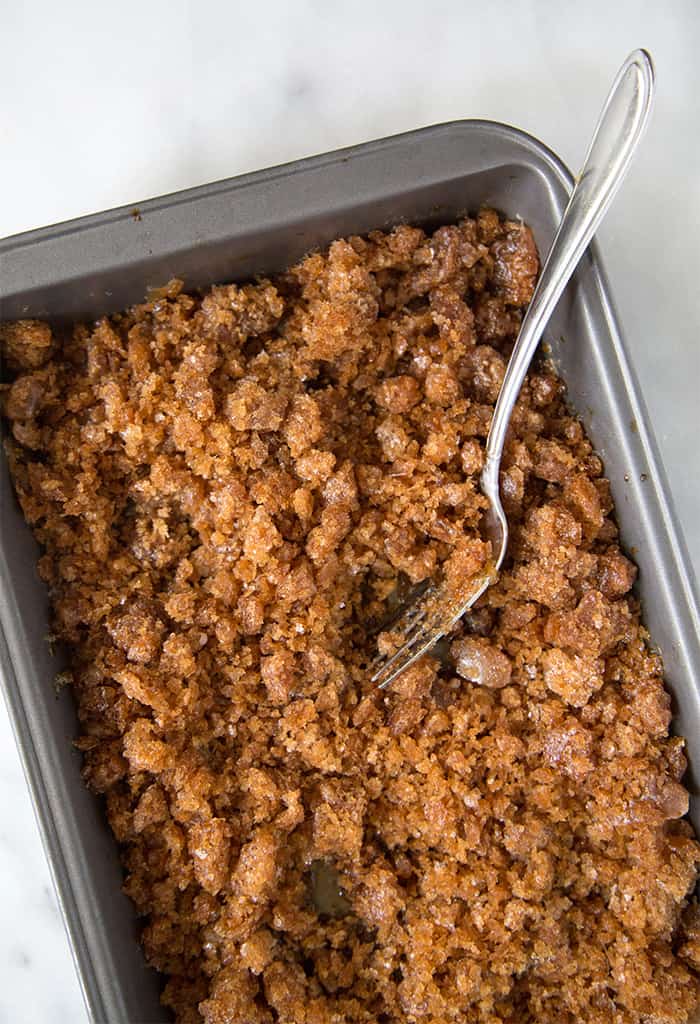 With June a couple days away, the unofficial start of summer is on! That means it's time for frozen treats, no bake desserts, and plenty of ice cold beverages. Last week I shared this refreshing strawberry basil granita. It was so good that I had to make a second granita right away. Just like popsicles, you can pretty much freeze anything into a tasty granita.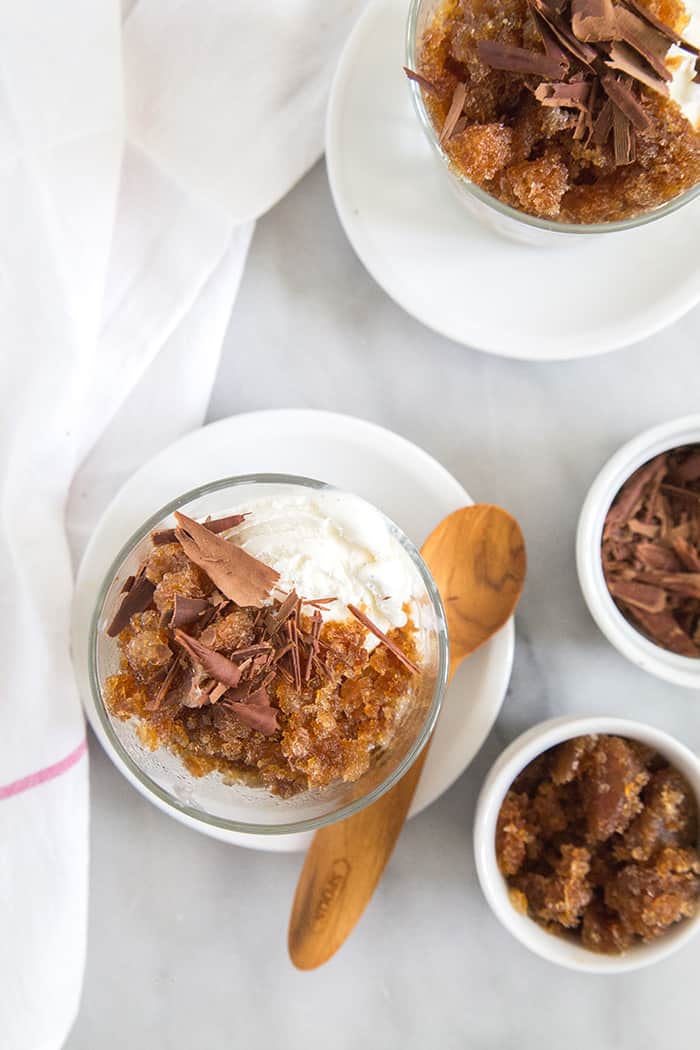 If given the choice between a cup of coffee or an espresso granita… hands down espresso granita! Especially if ice cream is involved.  Coffee and cream is so passé. Espresso and ice cream is a winner. Have you ever had an affogato? It's a scoop of vanilla ice cream (or gelato) with a shot of espresso poured over. DELICIOUS! This espresso granita with ice cream is pretty much the same concept, except instead of hot espresso you get frozen espresso. This frozen affogato allows me to eat slower and savor this perfect pick-me-up dessert.
While I used vanilla ice cream, if you're a true coffee-holic, I suggest making this dessert with coffee ice cream.
Espresso Granita with Vanilla Ice Cream
This espresso granita with ice cream follows the same concept as an affogato. Instead of pour hot espresso over ice cream, this dessert is topped with frozen espresso ice crystals. This makes for one refreshing summer treat!
Ingredients:
1 3/4 cup (12 oz) strong espresso, warm
1/4 cup granulated sugar
vanilla or coffee ice cream, store bought or homemade
shaved dark chocolate, to garnish
Directions:
Stir together espresso and sugar until sugar has dissolved. Pour mixture into a freezer safe baking pan/dish. Freeze for 30 minutes. Remove from freezer and use a fork to stir up the icy liquid. Return to freezer and continue to remove every 30 minutes to scrape contents. It should take about 90 minutes to 2 hours until the mixture has turned into ice crystals.
Scoop ice cream into serving dish and top with espresso granita. Garnish with chocolate shavings, if desired.