Summertime means boozy frozen treats like these watermelon tequila pops!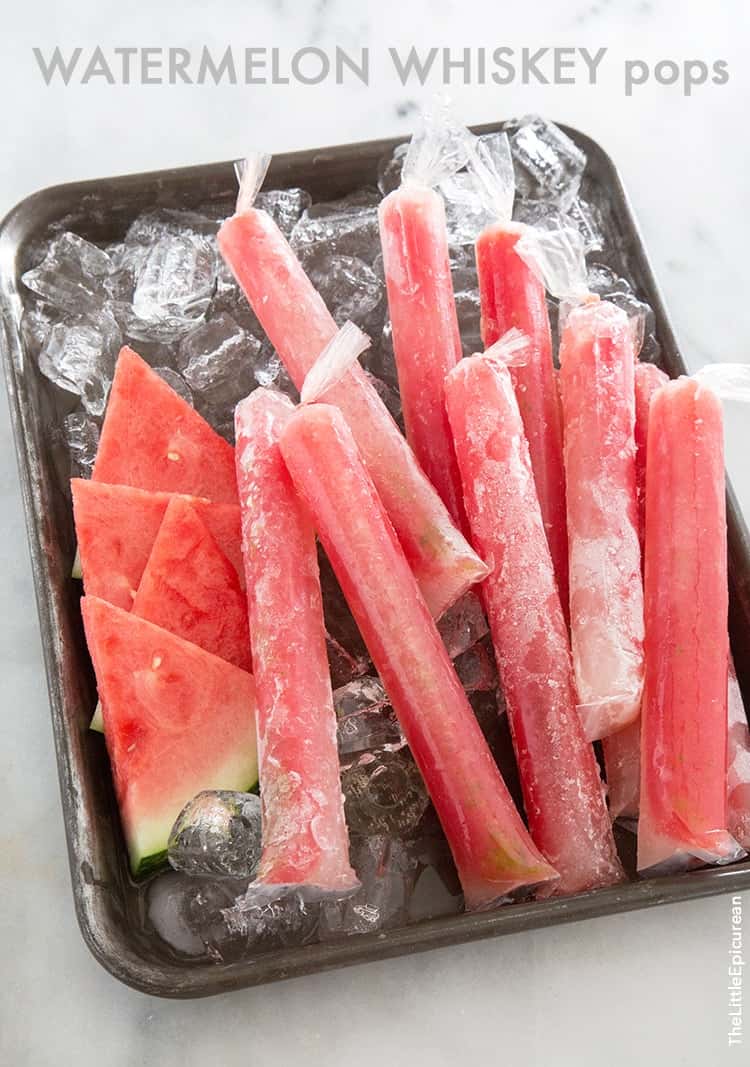 Summa summa summertime!
I normally associate summer with lazy pool weekends, afternoon naps and relaxing with a fun read. This summer has been far from that. July has been on crazy/hectic/unbelievable month.
Now that my Florida and Hawaii trips are over, I feel like everything is happening way too fast. I need time to slow down pronto. I'm going to need a lot more of these watermelon tequila pops and a whole bunch of friends to come over and help me eat them.
Come on over! I still have some cantaloupe rum pops stashed in the freezer as well as some kiwi coconut vodka pops.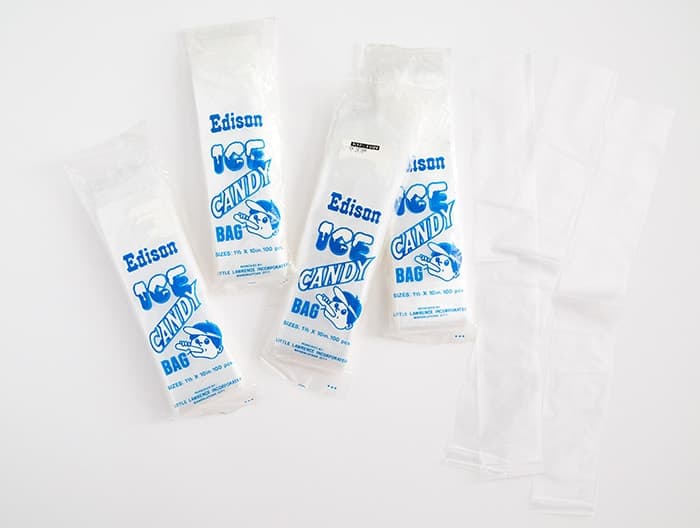 I've been getting a lot of questions about the bags I used for these ice pops. Here they are! My mom bought them from the Philippines. The come 100 to a pack. Each ice candy bag is 1 1/2 x 10 inches.
I found a similar one here on Amazon. If you don't want to tie the ends, you can get fancy and use this super cool magic sealer.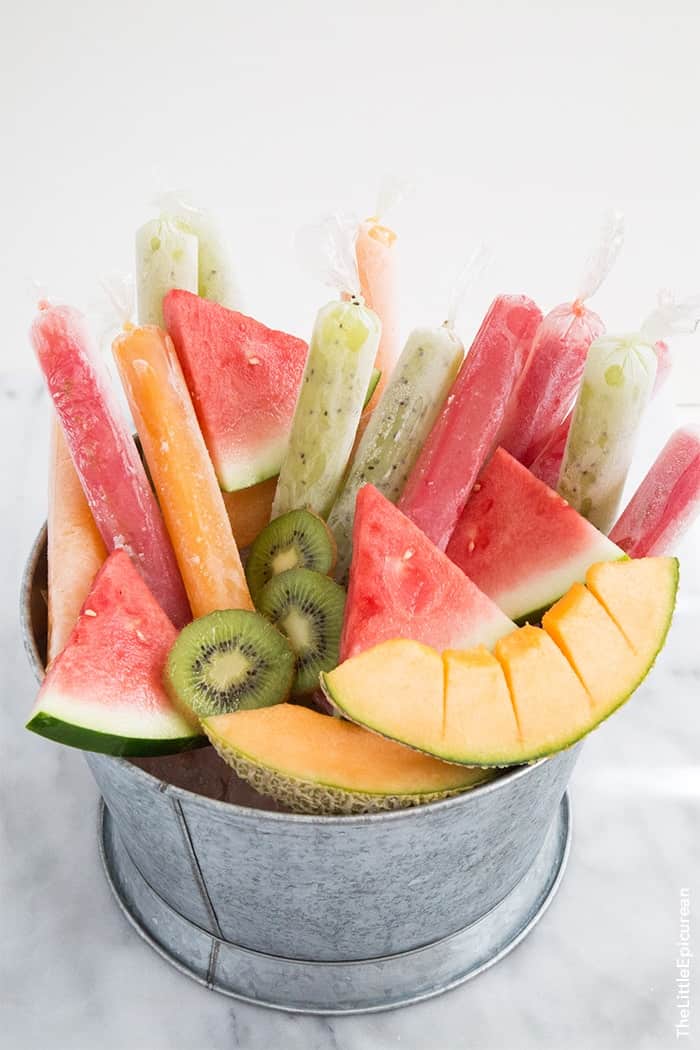 Back to these watermelon tequila pops (which I probably should have called watermelon margarita pops), are terrific when served with a some lime wedges and a coarse rock salt.
YUM. I'm not the biggest fan of tequila, (simply because one whiff of the bottle transports me back to drunk college parties) but these boozy pops are on point. They're delicious, refreshing, and super easy to make. CHEERS!
Want to other boozy pops?
Watermelon Tequila Pops
Ingredients
8

cups

sliced watermelon (about 4 cups, juiced)

2

Tablespoons

agave syrup, or more according to taste preference

3/4

cup

fresh squeezed lime juice

1/2

cup

tequila

2

Tablespoons

Grand Marnier, or orange liqueur

zest from 1 lime
Instructions
Pulse together watermelon, agave, and lime juice in a blender until smooth. Add tequila, Grand Marnier and lime zest.

Pour into plastic ice pop bags, twist and tie closed. Freeze for at least 6 hours until solid.*
Recipe Notes
It's best to freeze them in ice pop bags rather than popsicles molds because alcohol does not completely freeze. The amount of alcohol in these ice pops results in a slightly slushy pop. 
All images and text © The Little Epicurean