Step up your traditional gin and tonic with the addition of mint syrup and sliced cucumbers. This sparkling cucumber mint gin is soon to be your new favorite summer cocktail!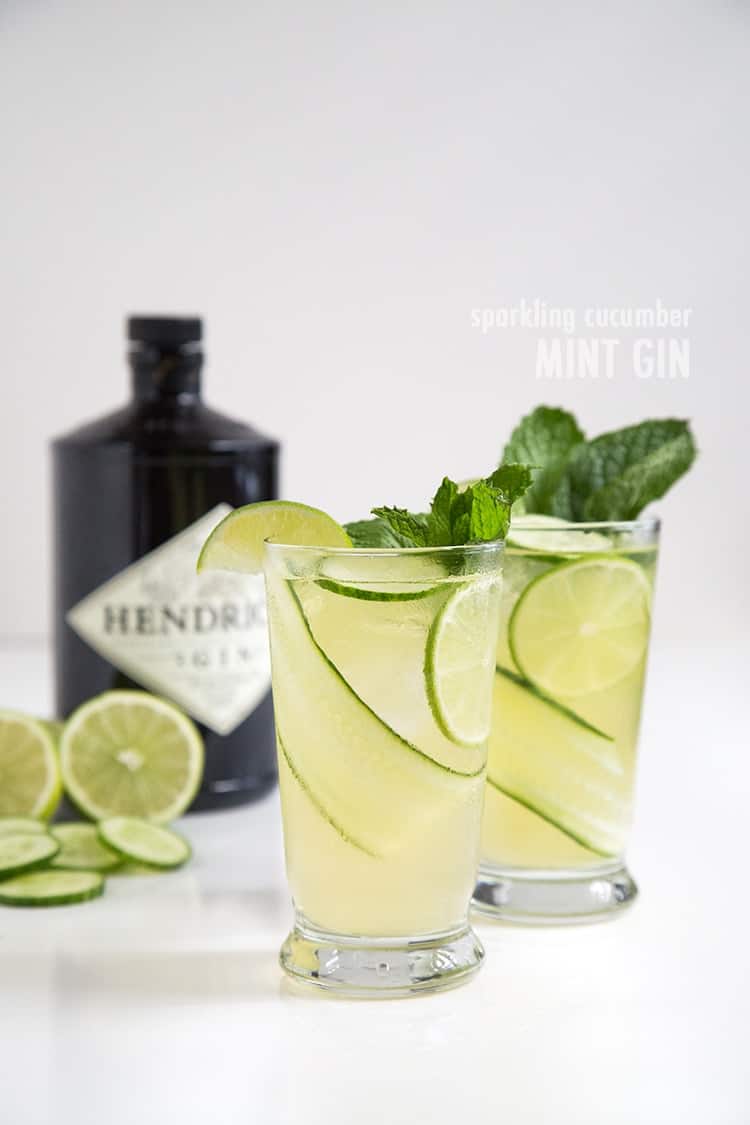 I assumed the most difficult part was finding the person you'd want to spend forever with, someone that you would agree to make vows and promises to in front of everyone important in your life, meeting someone that would accept all your little quirks and flaws and love you for you.
Well. Apparently that was the easy part for me.
Now, wedding planning, THAT'S the painful, I want to pull my hair and scream as loud as I can, part.
The amount of choices for every little detail is… in one word: INSANE. Even finding a venue has been so exhausting and time consuming. I spent the last three weeks, making appointments, touring sites, and writing pros/cons list.
UPDATE: This post was written in 2015. We got married in 2016. I shared about the wedding ceremony in part one and the dinner reception part two.)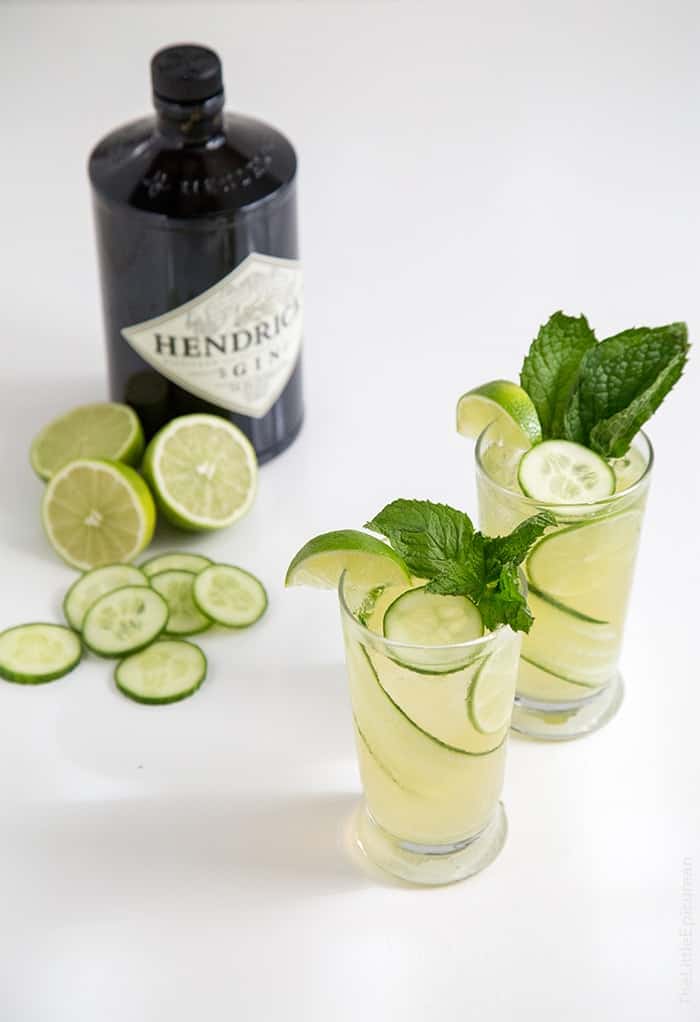 Sparkling Cucumber Mint Gin
Anyway, despite my initial stress and extreme hatred for wedding planning, I am happy to say that we've settled on a venue and a date! YAY! Woohoo! Cue the band! This is a cause for celebration!
Since we're in the middle of a heatwave here in LA, this drink is on the menu all weekend long.
This sparkling cucumber mint gin is the ideal cocktail to sip outside during these hot summer nights as you wait for the sun to set and the sky to turn orange.
Boozy Spa Water Cocktail
I jokingly call this the "boozy spa water" cocktail. It has the refreshing qualities of spa water: cooling cucumber and relaxing mint.
If you're feeling extra, you can also serve this alongside cucumber sorbet for the ultimate refresher.
Cheers and happy weekend, friends! I hope you stay cool and stress-free this weekend!
More Refreshing Summer Drinks
Warm weather calls for iced beverages. Try these fan favorite summer drinks:
Sparkling Cucumber Mint Gin
Yield: makes 1, multiply as needed
Ingredients
1

oz

lime juice

2

oz

gin

1

oz

mint syrup (recipe follows)

4

oz

chilled sparkling water

thinly sliced cucumbers

sliced limes
Instructions
In a serving glass, combine lime juice, gin, mint syrup and sparkling water. Garnish with sliced cucumber and sliced lime. Top glass with ice. Add additional mint syrup, according to taste if desired. Serve immediately.
Notes
*Mint syrup

:
Bring to a boil 1 cup water, 1 cup sugar, and a handful of torn mint leaves. Remove from heat, cover pot, and allow mint to steep for 30 minutes. Strain mint and store mint syrup in the fridge until ready to use.